We mostly use our Pass of All Passes for the swimming feature, but we try to take advantage of the other perks as well.  Several months ago we were able to go to a trampoline park.  We dropped Madison off with my Mom so the rest of us could have a day of free fun.  Most of the pictures at the trampoline place turned out like this: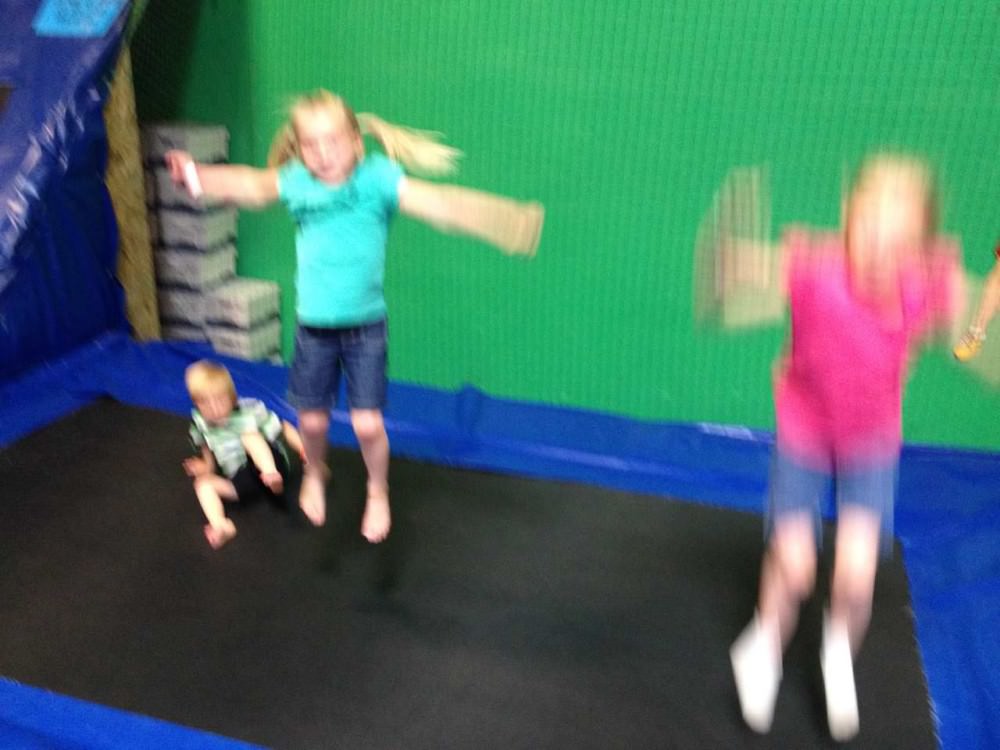 So blurry I probably shouldn't even bother posting it.  But I will.
And hey, here are some more: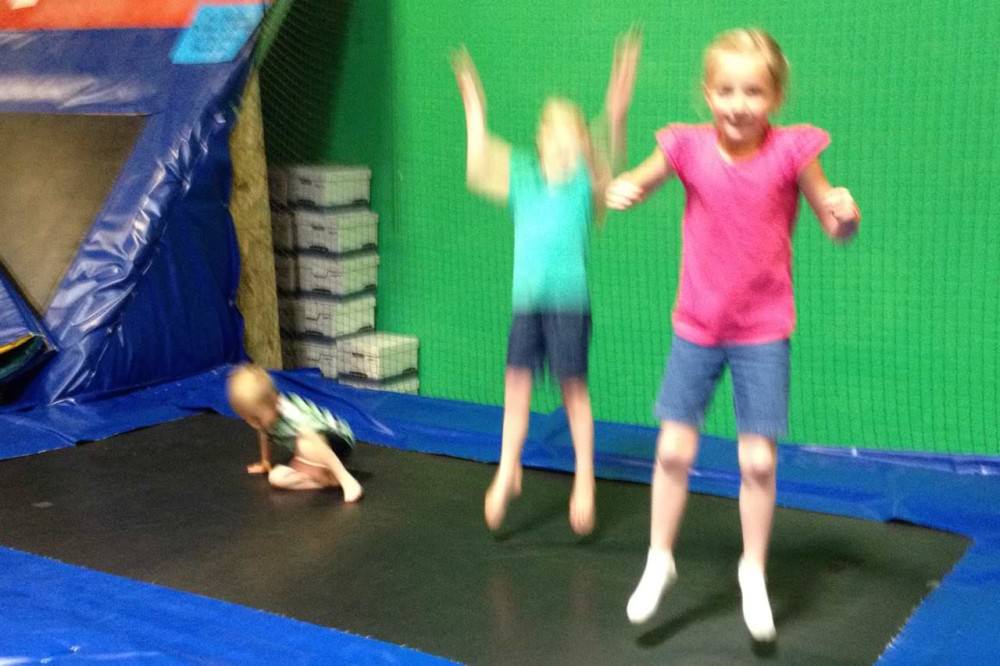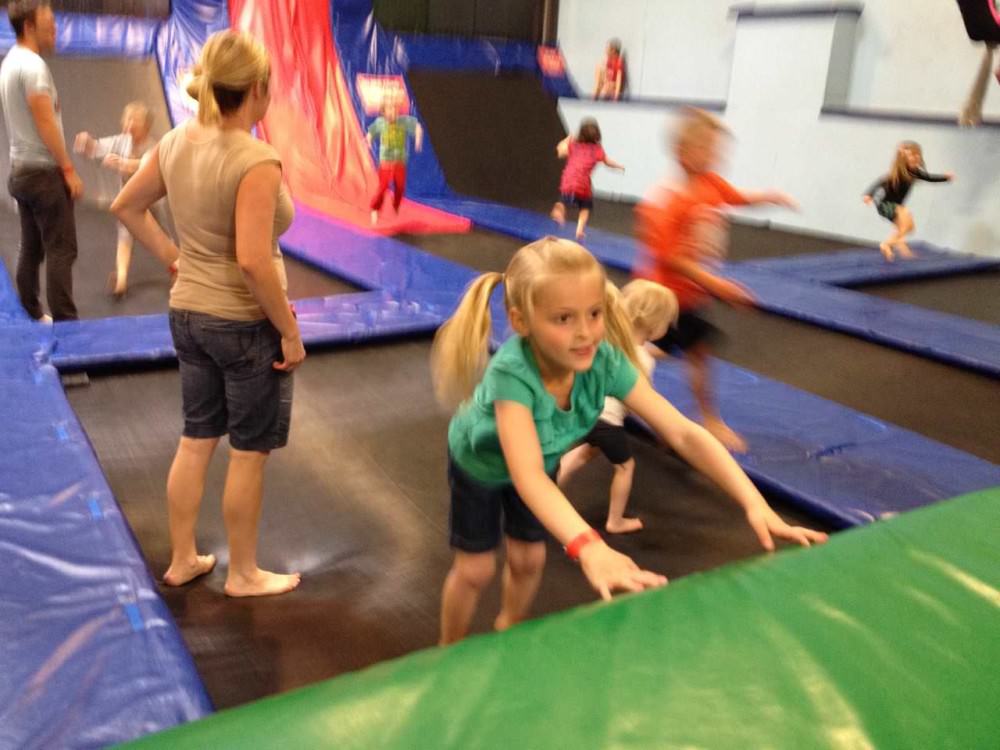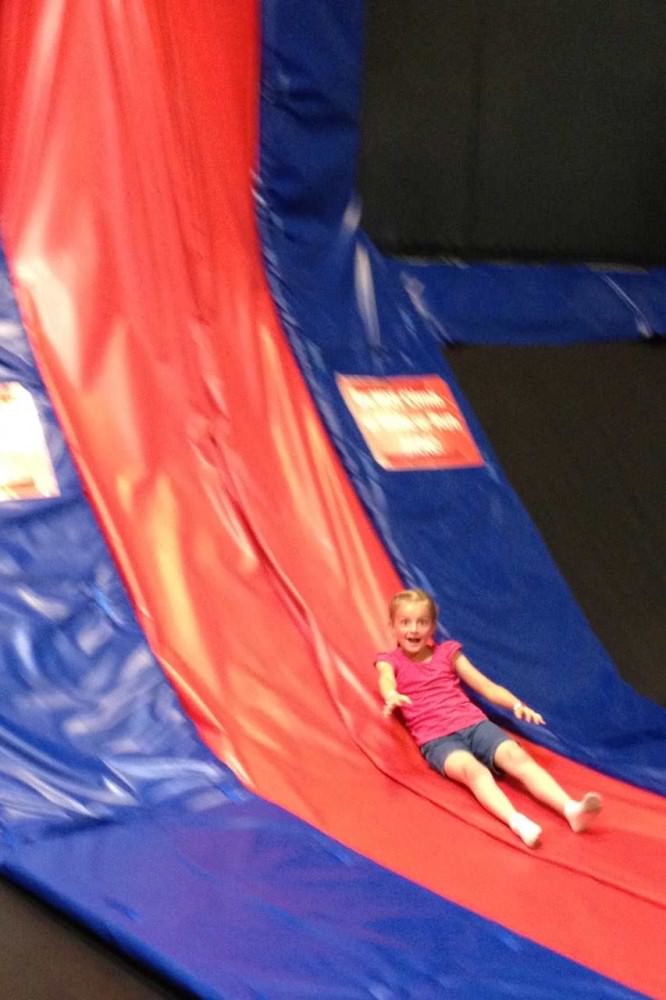 The trampoline place was close to the movie theater that is also included on the pass.  That's how we saw Big Hero 6 for free.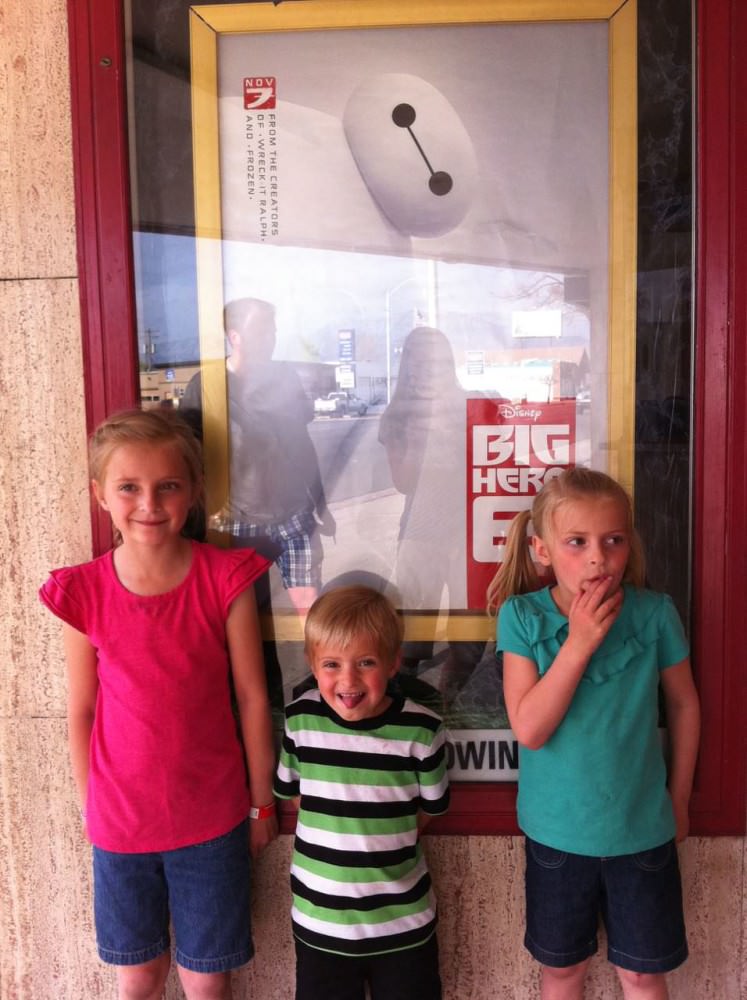 We needed to stop by IKEA and it turned out to be a Tuesday so we ended our day with a free dinner for the kids: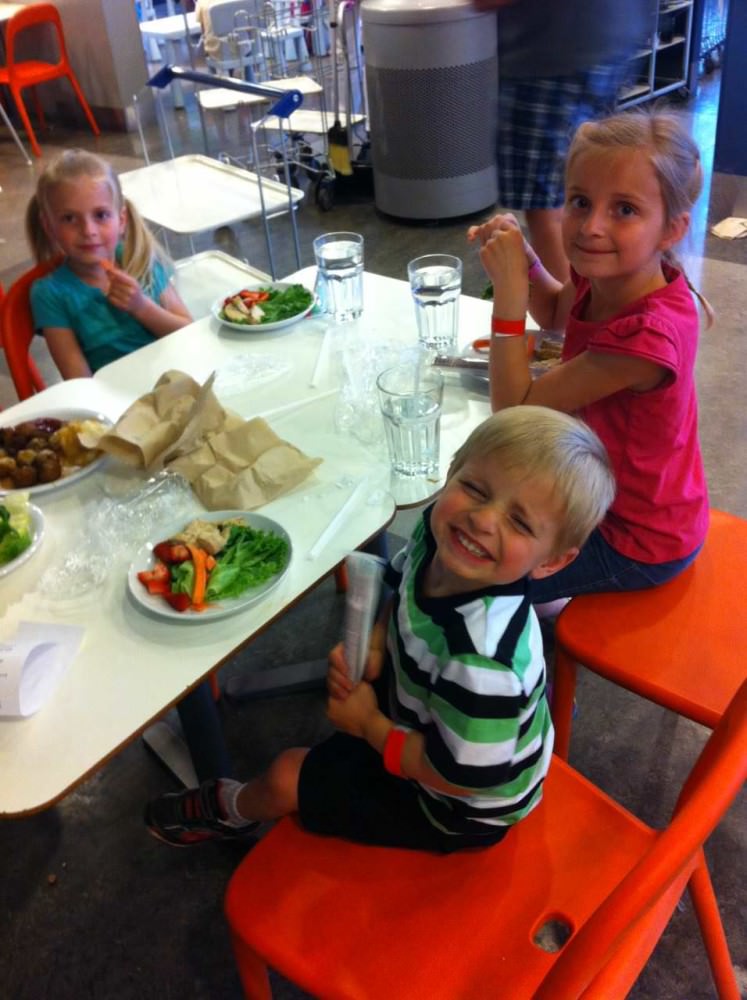 Another time we let Madison join us at the Snakes and Tails exhibit: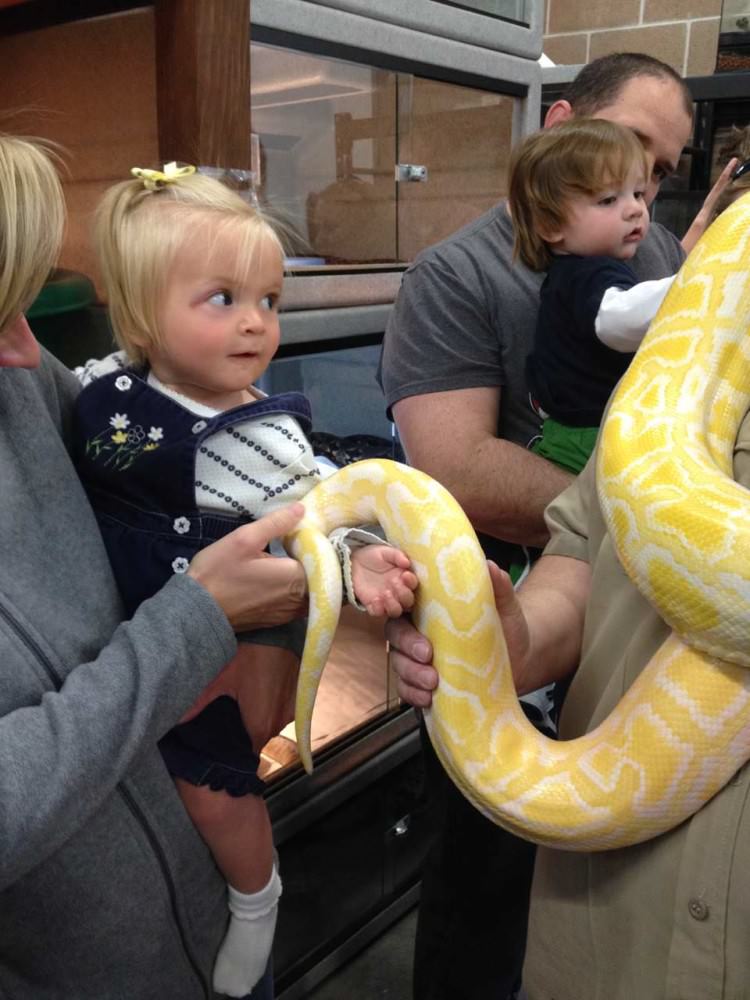 They had a carnival that we went to at Liberty Land: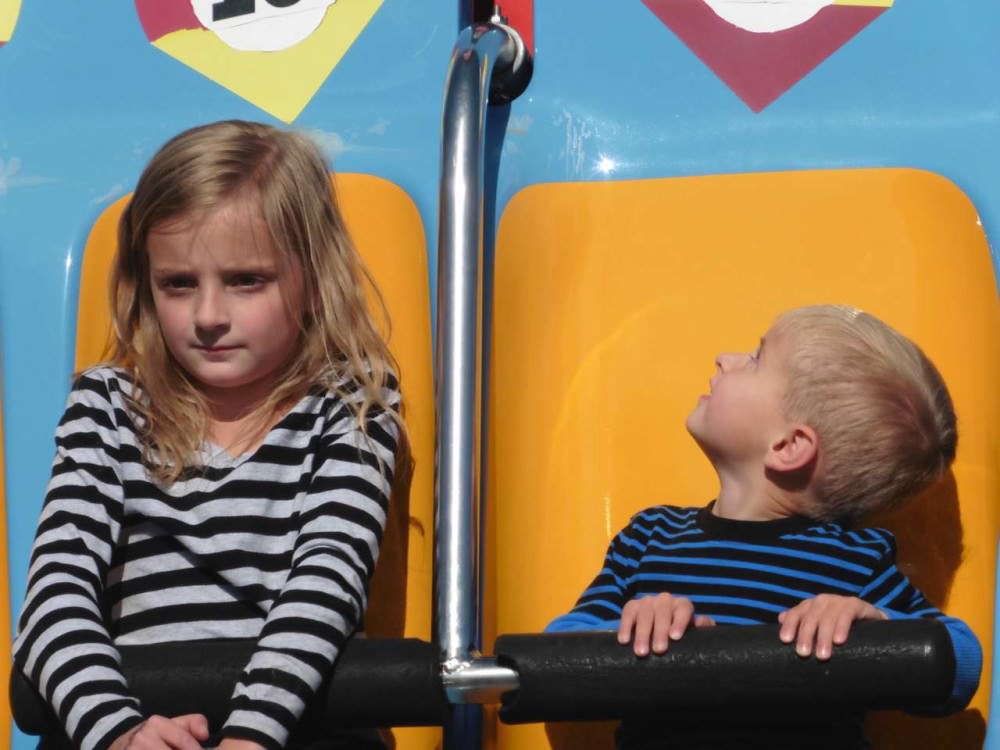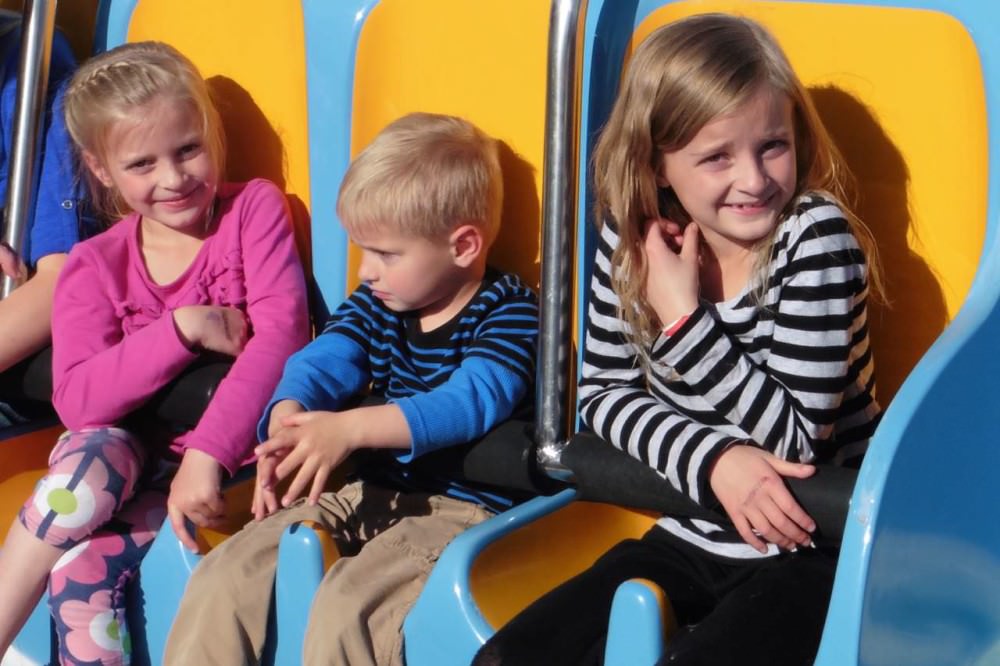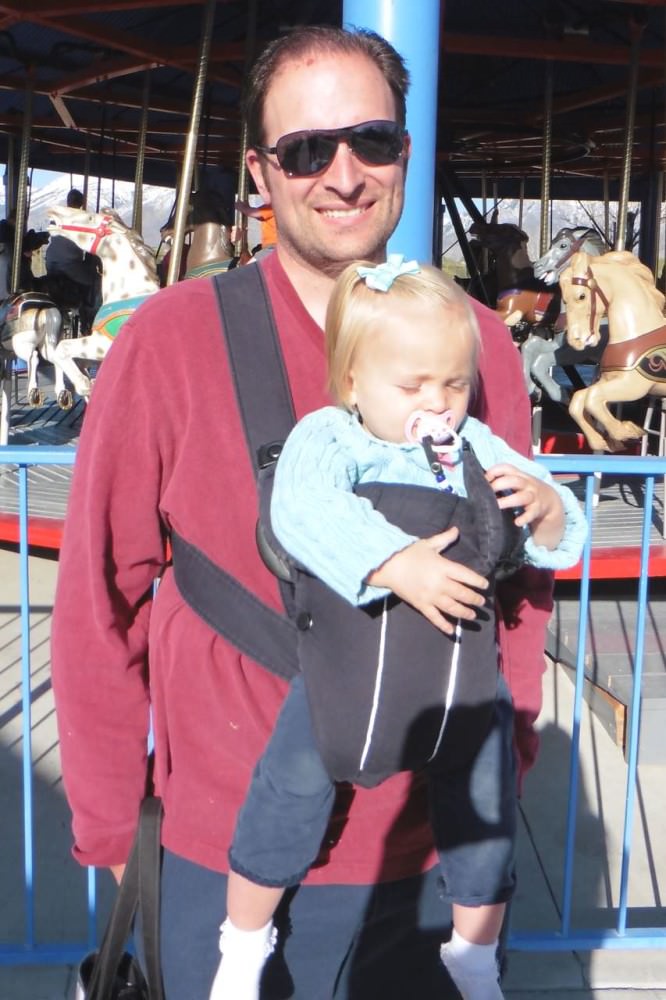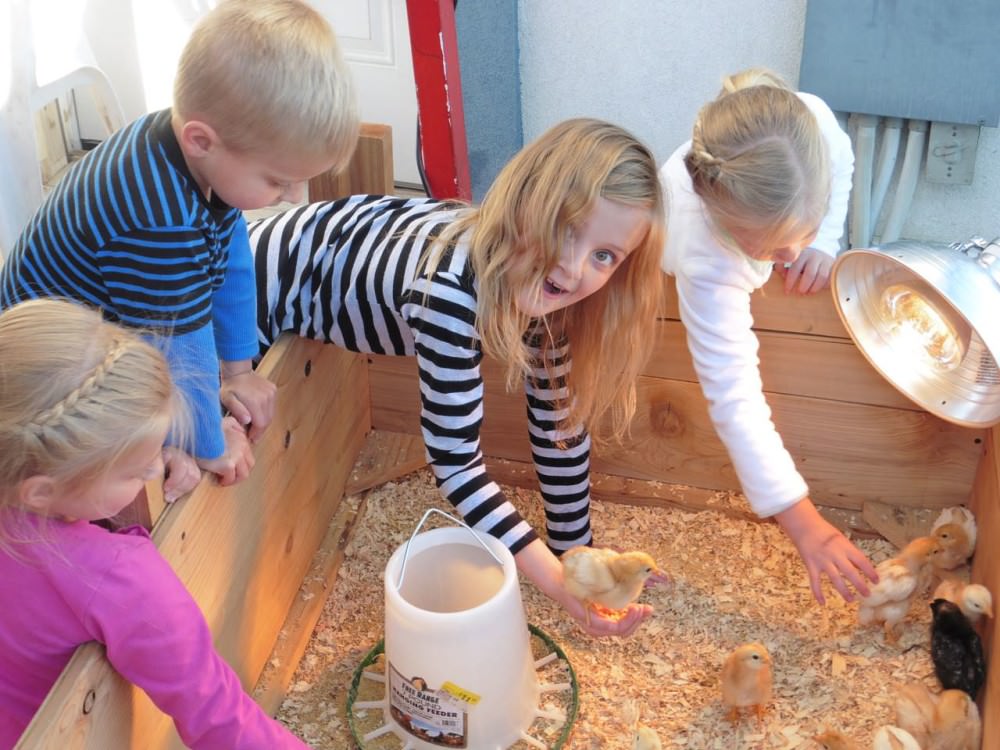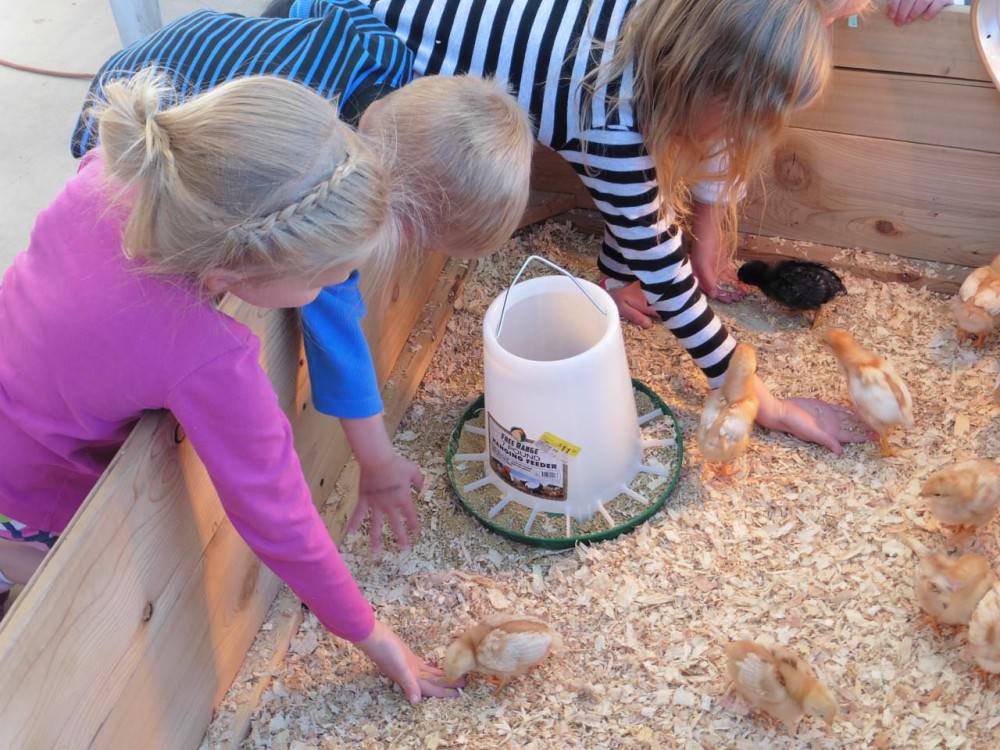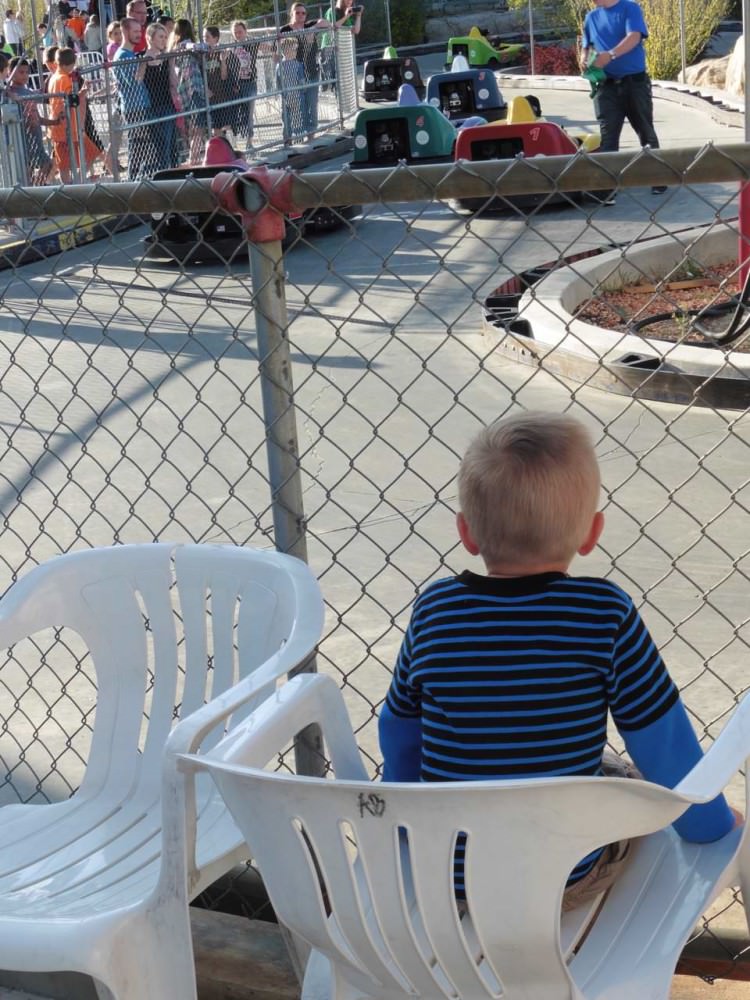 There was a bouncy thing with a huge jump.  Dallas wanted to try it and Brooke did, too: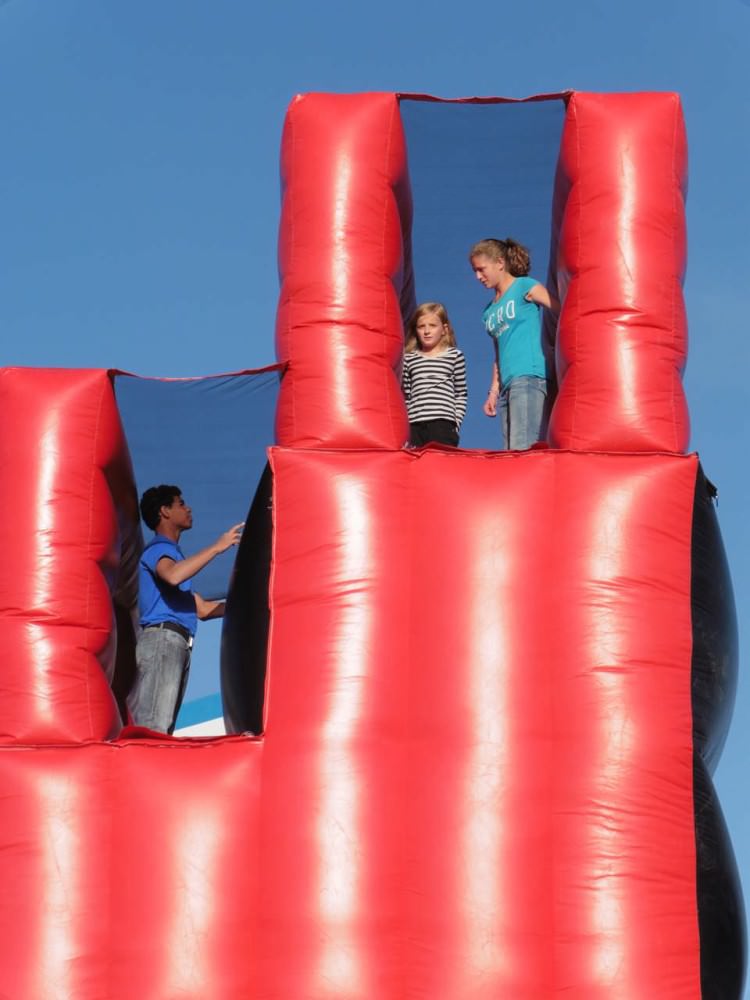 …until she got to the top and looked down.  She decided to crawl back to solid ground the way she came: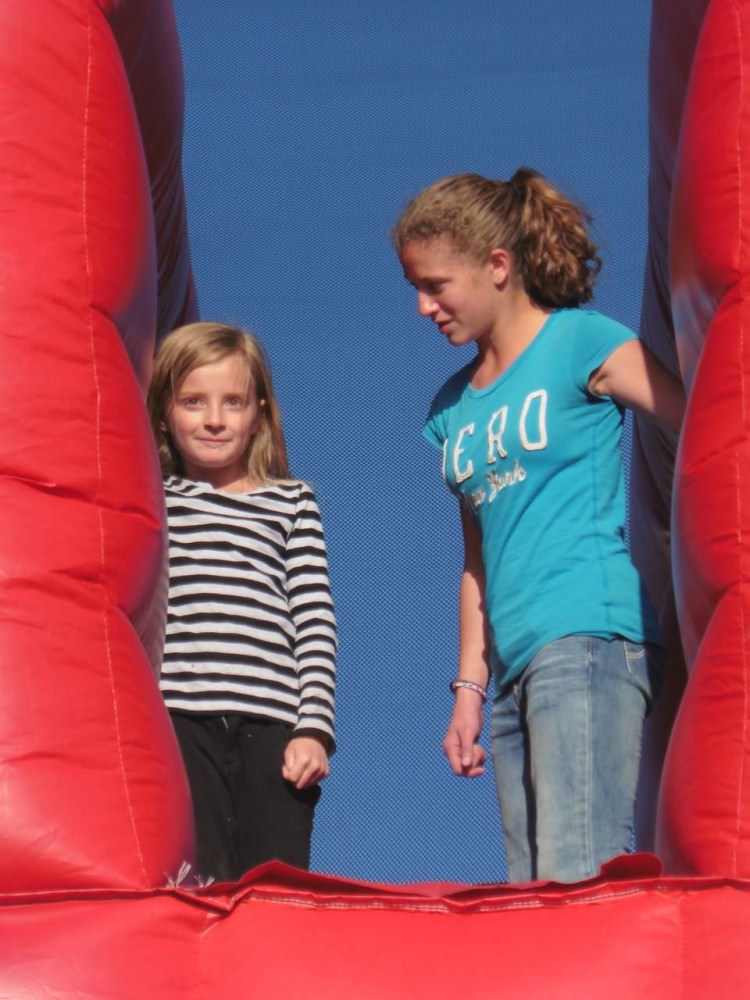 Dallas, on the other hand, jumped like a pro: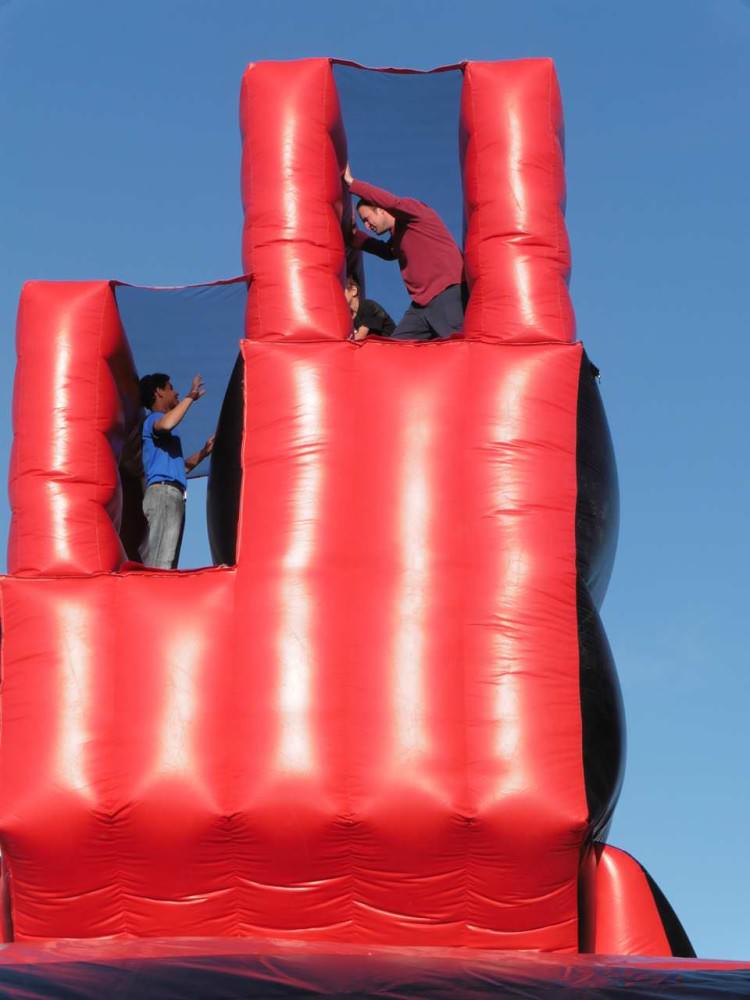 Thanks, Pass of All Passes!  You're worth your weight in gold!