Related Posts
Brooke, Caroline, Family Fun, Madison, Spencer
I've been storing up kid artwork for a while, so here's a post dedicated to our aspiring artists/graphic novelists.
Brooke's school papers continue to be used (for better or for worse) as her sketch pad:
Holidays bring out her creativity:
She saw our bananas and couldn't resist giving them a little personality: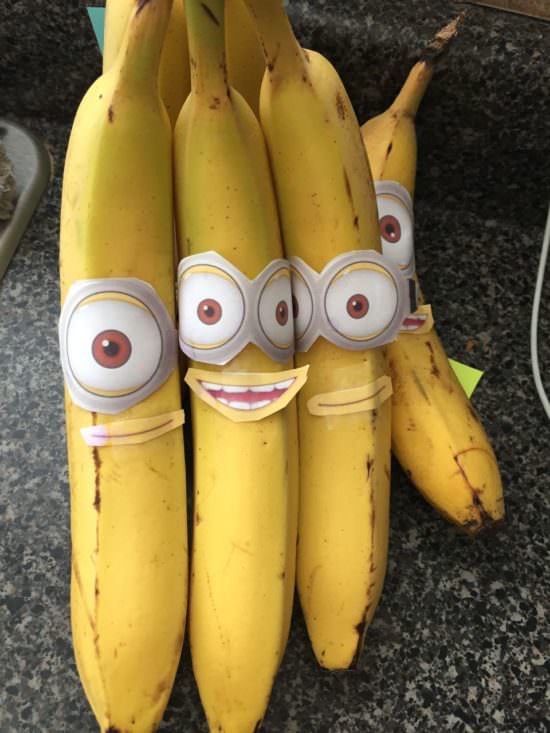 And then we have the endless doodles and comics she draws on every scrap of paper she can find:
Caroline isn't quite as prolific of an artist, but she does do cute drawings as well: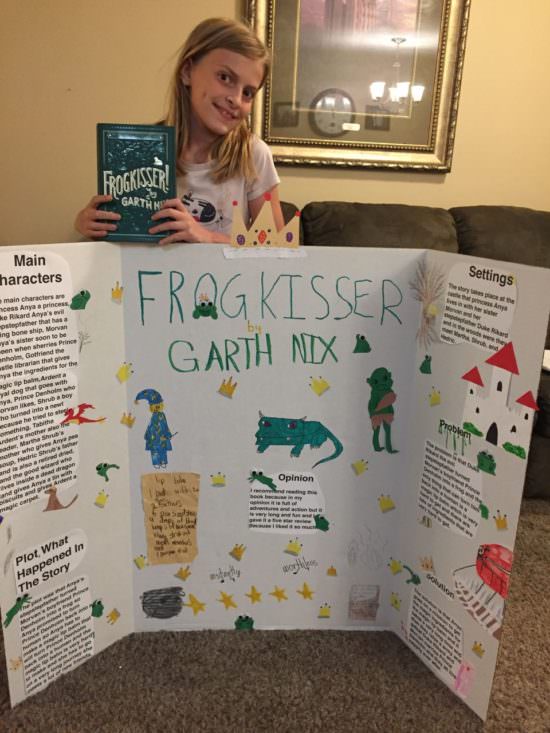 Spencer enjoys drawing also. Here we have a self portrait: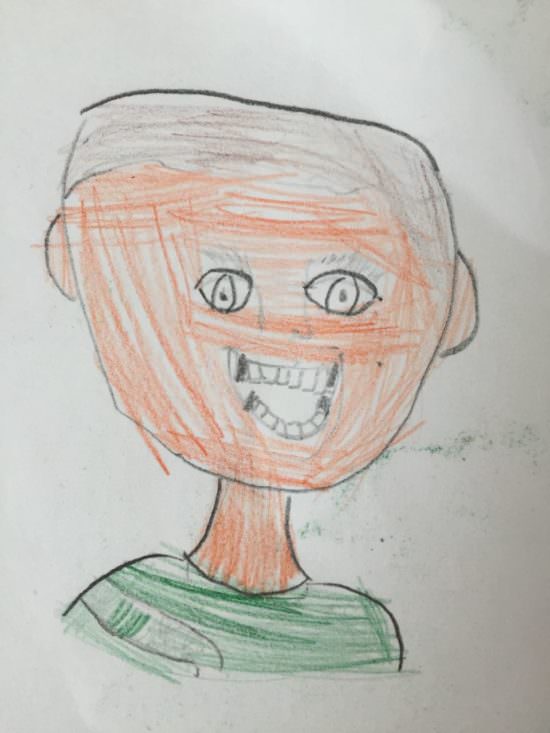 Another child who can't resist doodling at school: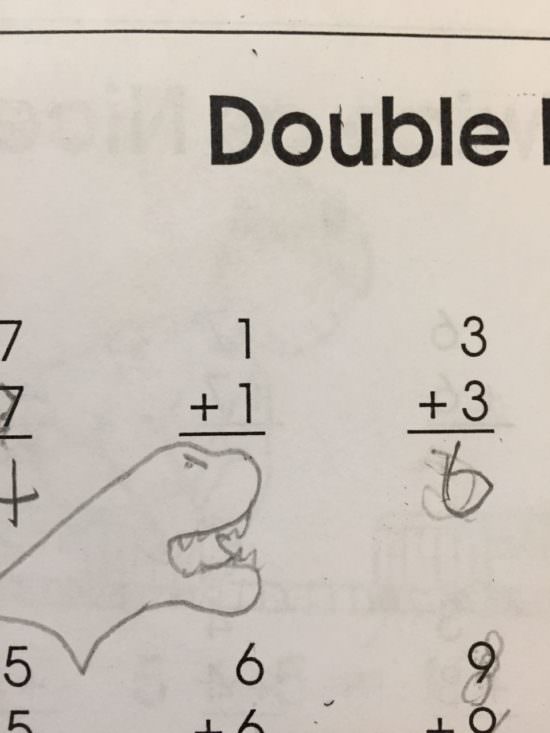 Spencer went through a phase where he was really into flags. He'd look up pictures of different flags and recreate them in miniature:
Lately Madison has been joining the artistic ranks.
Madison drew this one in church. Her friend Norah is sad, so she's giving Norah a doll to make her happy: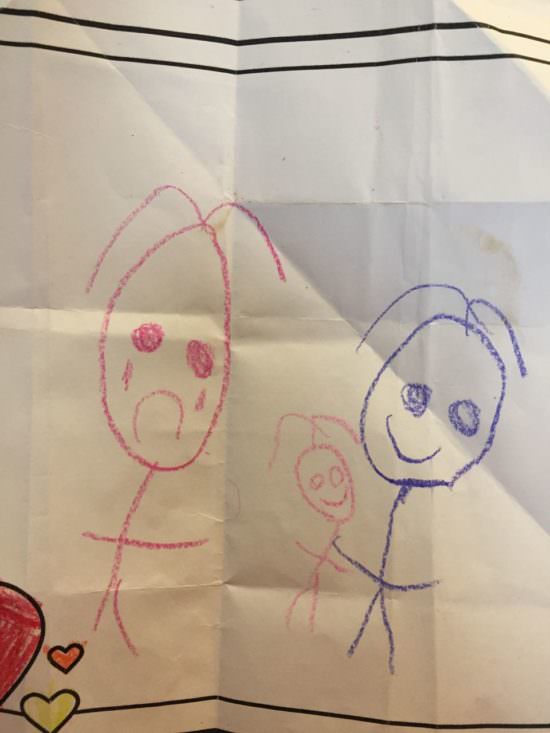 This princess got caught in a rainstorm and wasn't happy: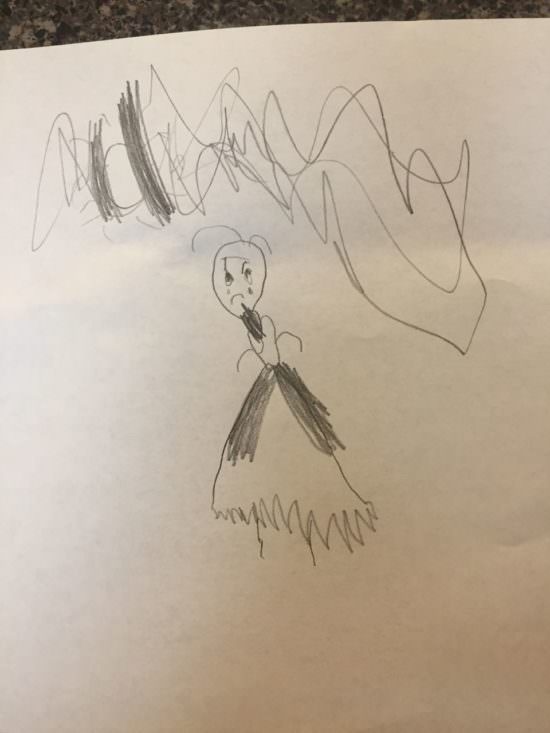 Madison brought this paper home from preschool. I was shocked at the adorableness of that zebra and had to text her preschool teacher to see if Madison actually drew that. Turns out she did draw it all by herself. It's especially surprising how good her zebra is when you compare it to the other two animal blobs beside it.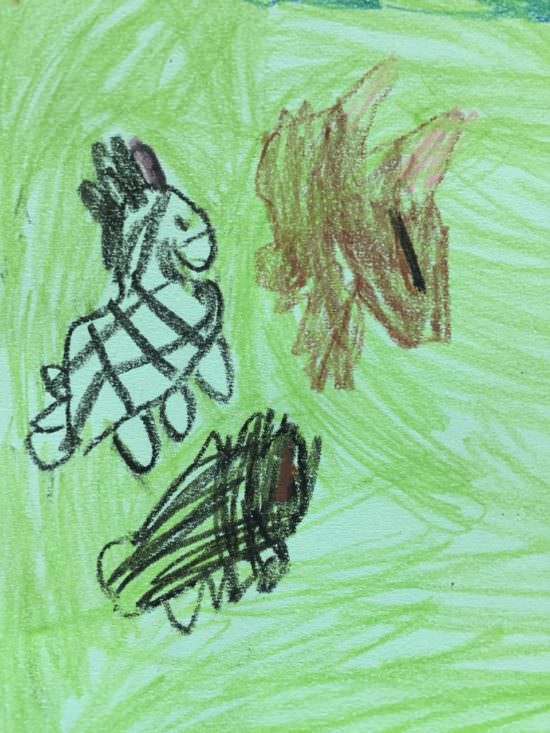 One day we played Pictionary as a family. We told Madison she could draw whatever she wanted. The category was "animal." She drew this: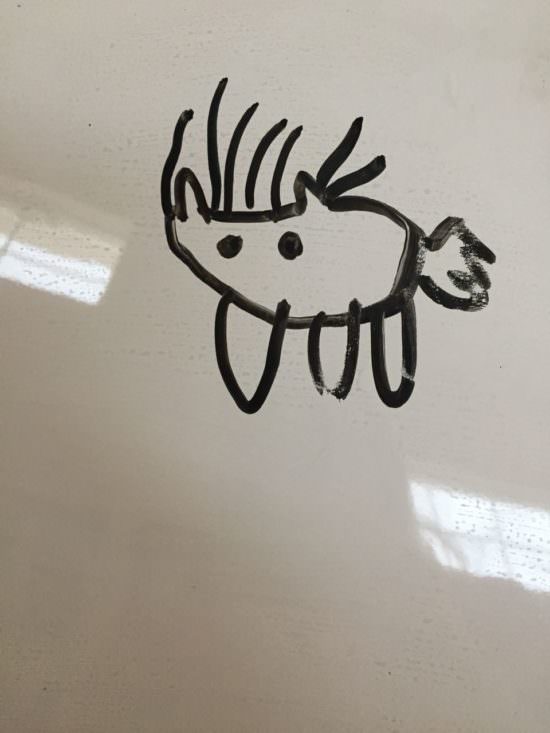 After guessing every animal we could think of we finally asked Madison what it was. Her response? A giraffe. I continue to chuckle to myself every time I think of her neckless giraffe.
Related