Dallas had the opportunity to help with the filming of the feature film Pirates of the Great Salt Lake.  He had a great time working on set getting to know the cast and crew and doing anything they needed.
He helped paint the boat they used: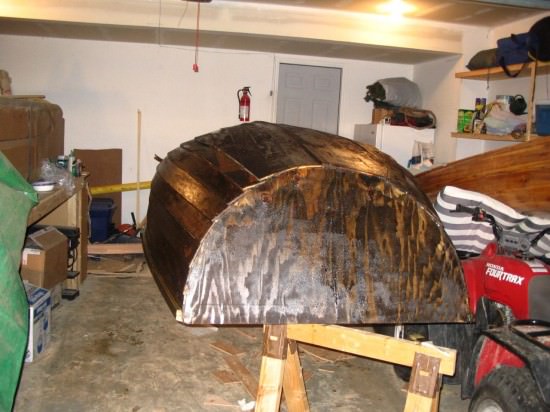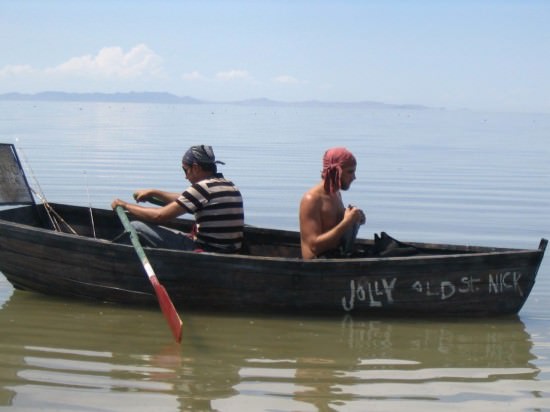 They filmed the boat scenes in the Great Salt Lake.  One day Dallas wore pants.  When he came home, he took his pants off and they stayed standing up because they were so crusty from the salt.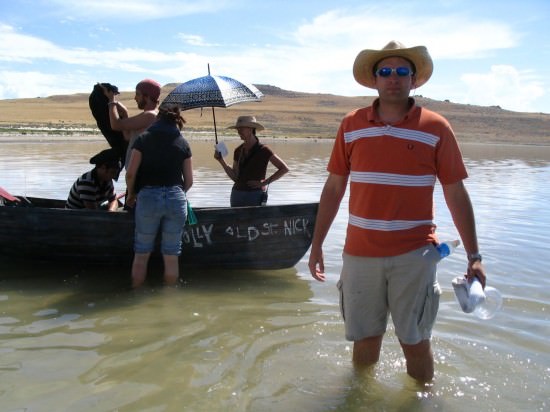 Dallas surprised me by coming home one day all tatted up.  Just what I always wanted – my name tattooed on him.  Luckily it was a temporary tattoo.  Unluckily, this was the day of my family reunion where many of my extended family were meeting him for the first time.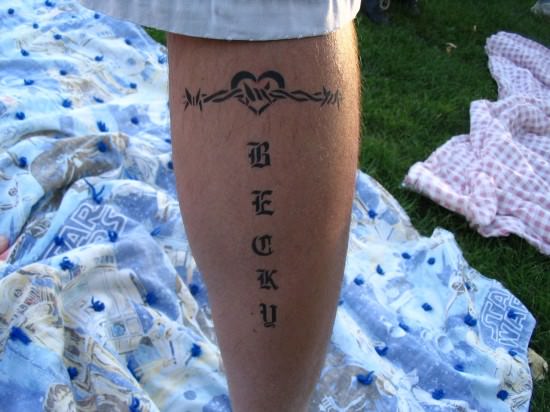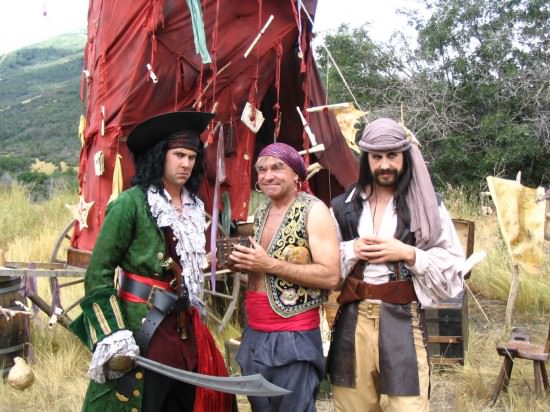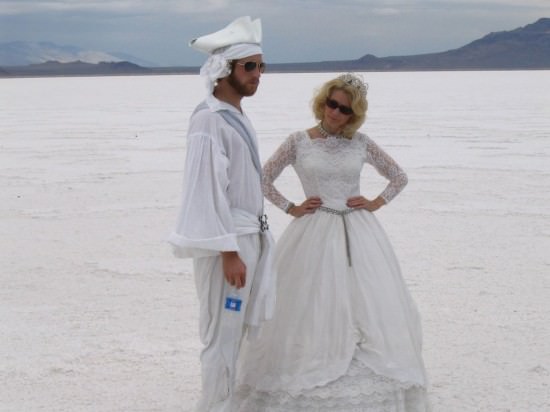 Dallas was used as a double for Larry Bagby.  Here he is in character: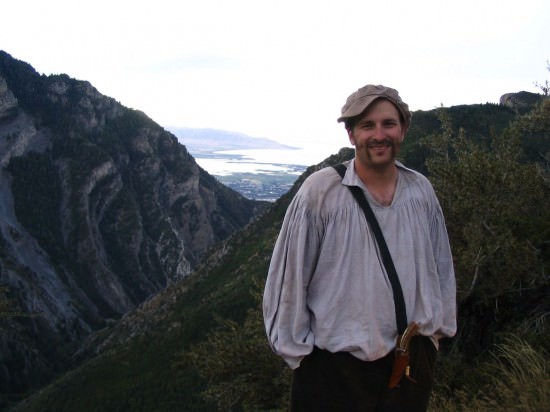 At one point Larry Bagby's character appeared dead in a cave.  Dallas was used in those scenes as well.  He had to get all made up to look skeletal and spooky: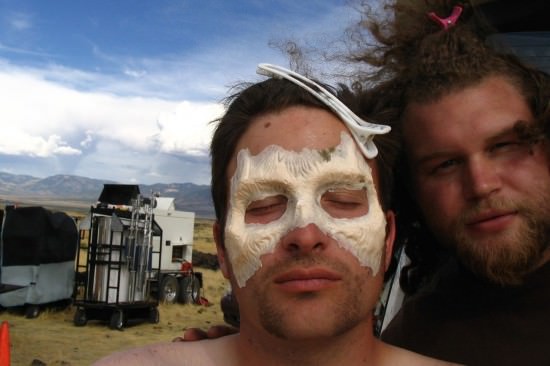 That's Larry Bagby in the center: