Time for another round of potpourri!
On the 4th of July the scouts put flags up in the yards that had donated money.  Since we had just moved in, we hadn't made our contribution so we didn't get a flag.  Brooke was feeling left out so she took matters into her own hands: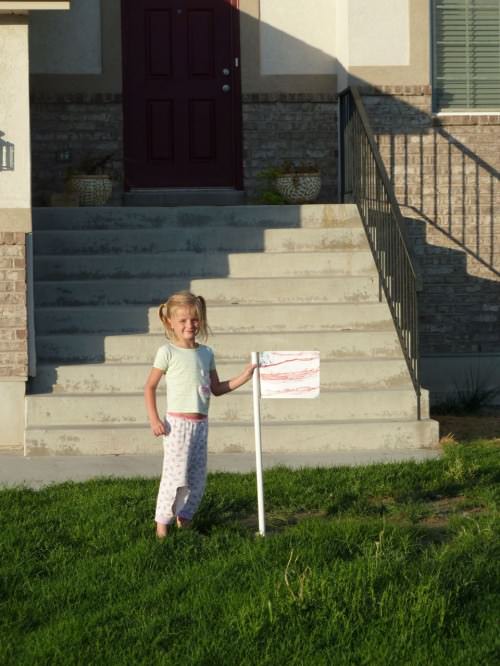 Spencer had a run-in with a marker and it left him looking like he was wearing an earring.  All day I did a double take when I saw him.  (Yes, that's right, I said all day.  I purposely didn't wash his ear because I was so amused by my gangster baby.)  He's looking at a fly in this picture which is what is making him so excited: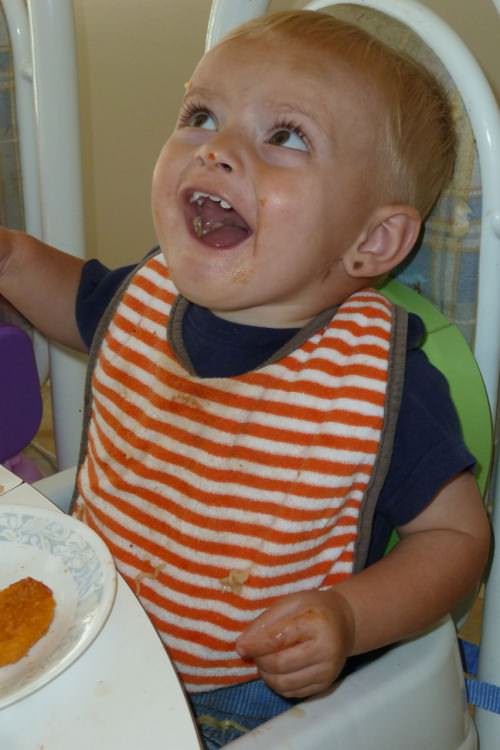 He's looking at me in this picture.  I guess I'm as exciting as a fly!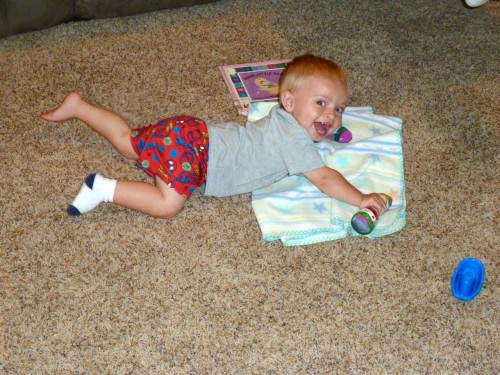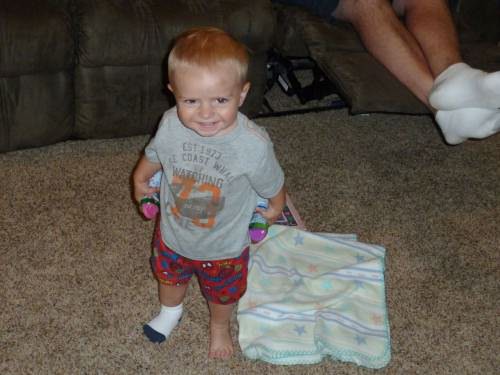 I can't remember what Brooke was doing here.  Something creative as usual: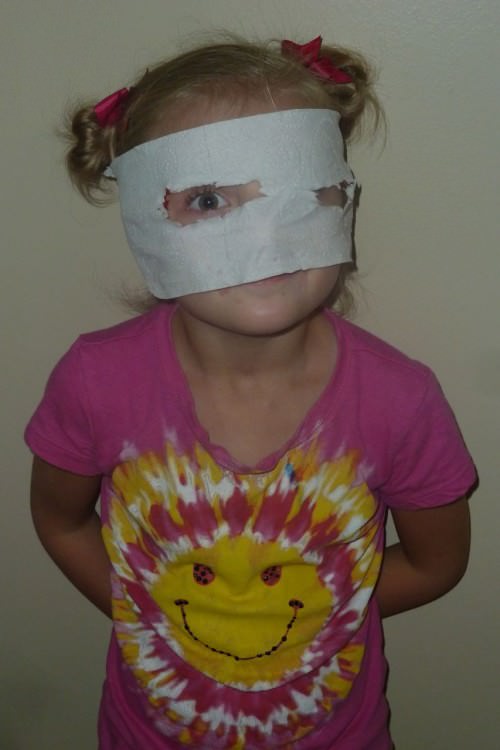 Brooke has declared roly polies as her favorite bug.  She was out in the backyard and found tons of them: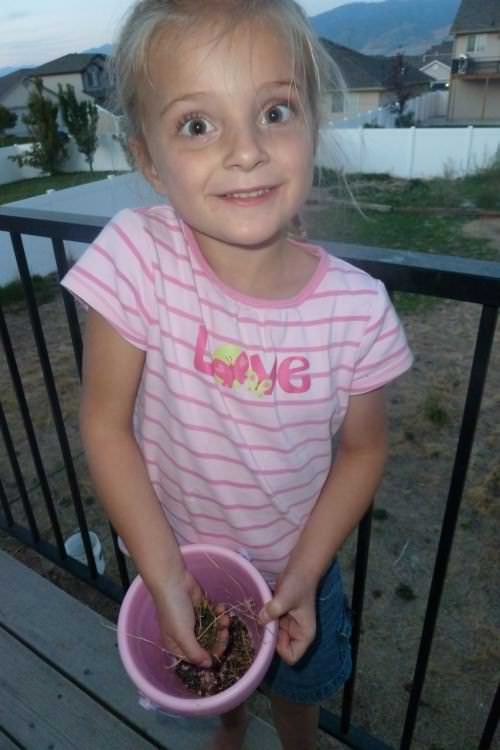 Want a close-up?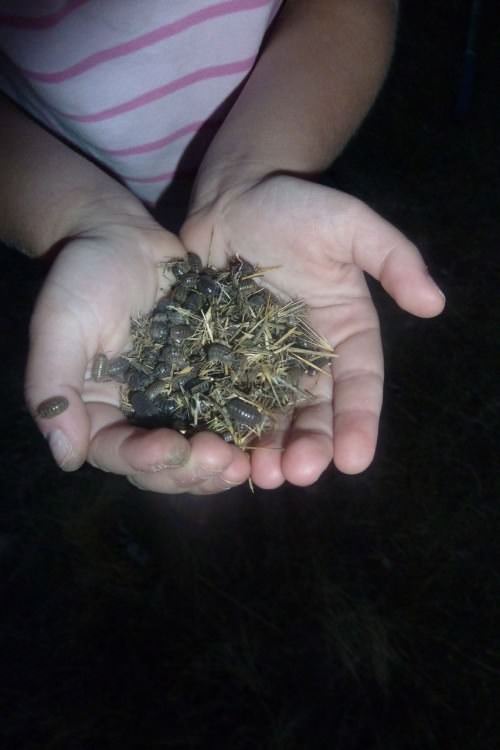 Spencer loves cars.  He constantly has to have a car in his hand and he has to roll it over every surface he can.  I think it's adorable: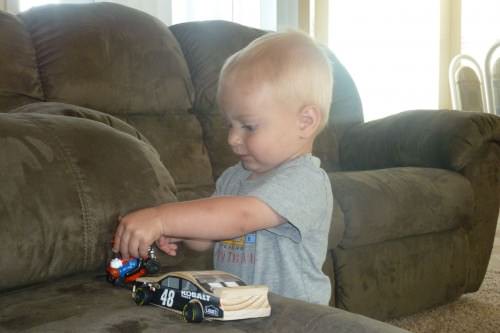 Brooke had Dress-Like-A-Pirate day at school: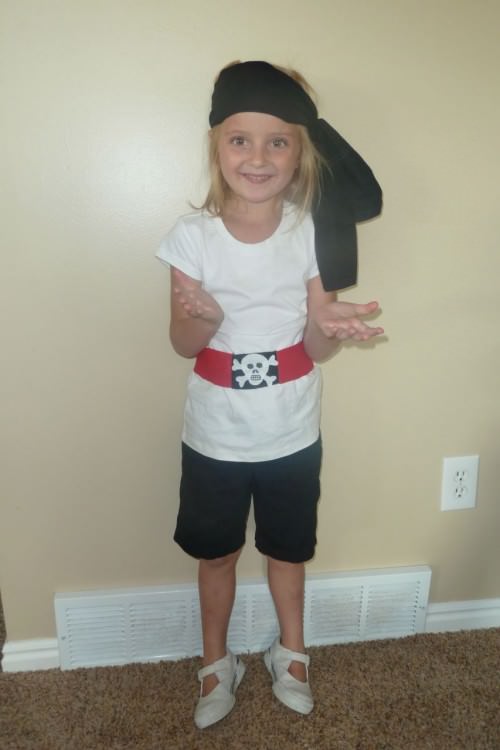 Brooke was invited to her friend's birthday party.  A unicorn magically appeared and all the kids got to ride it: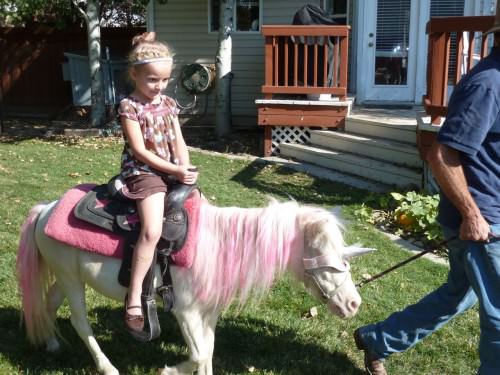 Brooke went through a phase where she insisted she wash all the dishes.  Unfortunately, that phase didn't last very long: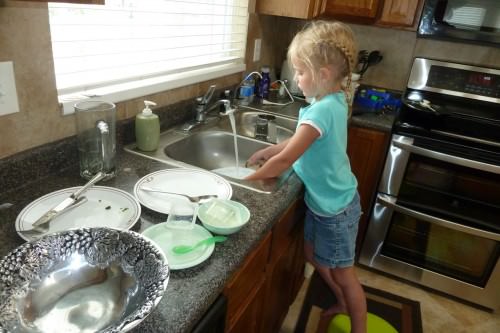 Caroline had fun with markers: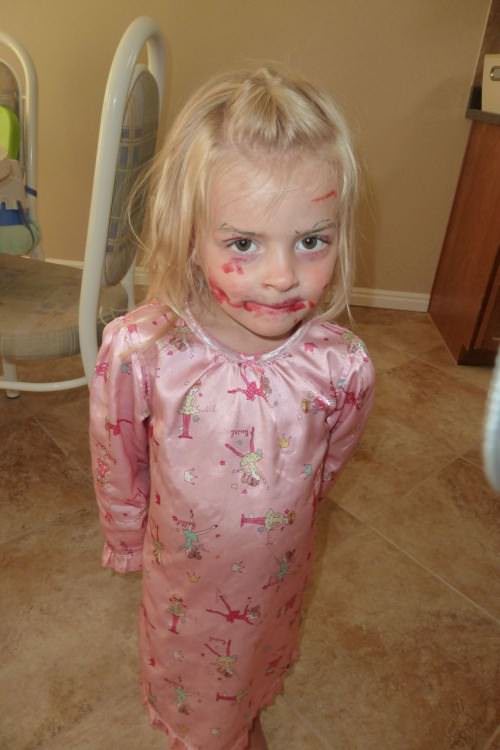 Caroline found my oxcart wheels and used them to conduct her own nursery singing time: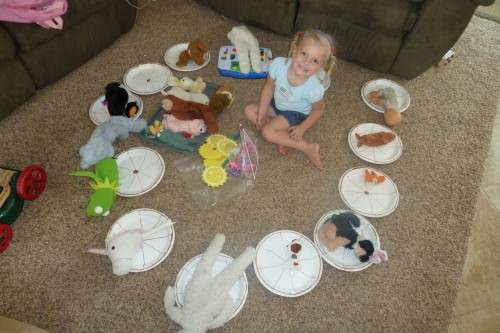 Then Brooke got ahold of the wheels and her oxcart evolved yet again!