We'll start off this round of potpourri with two sleeping Spencer pictures: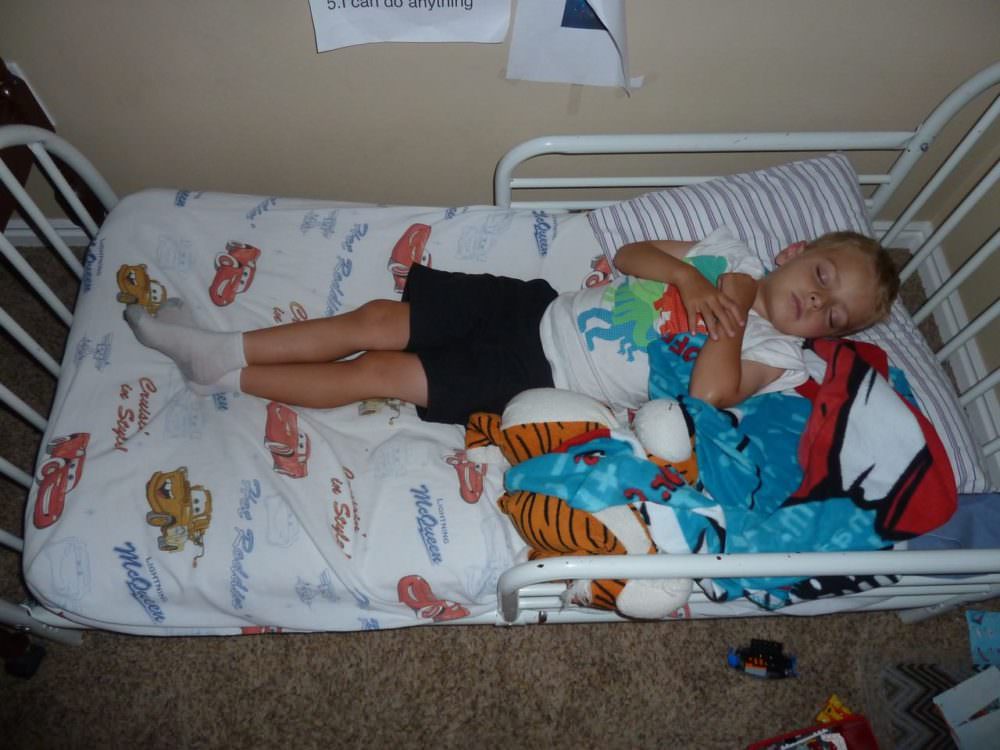 I liked how he was using his pillowcase as a blanket here: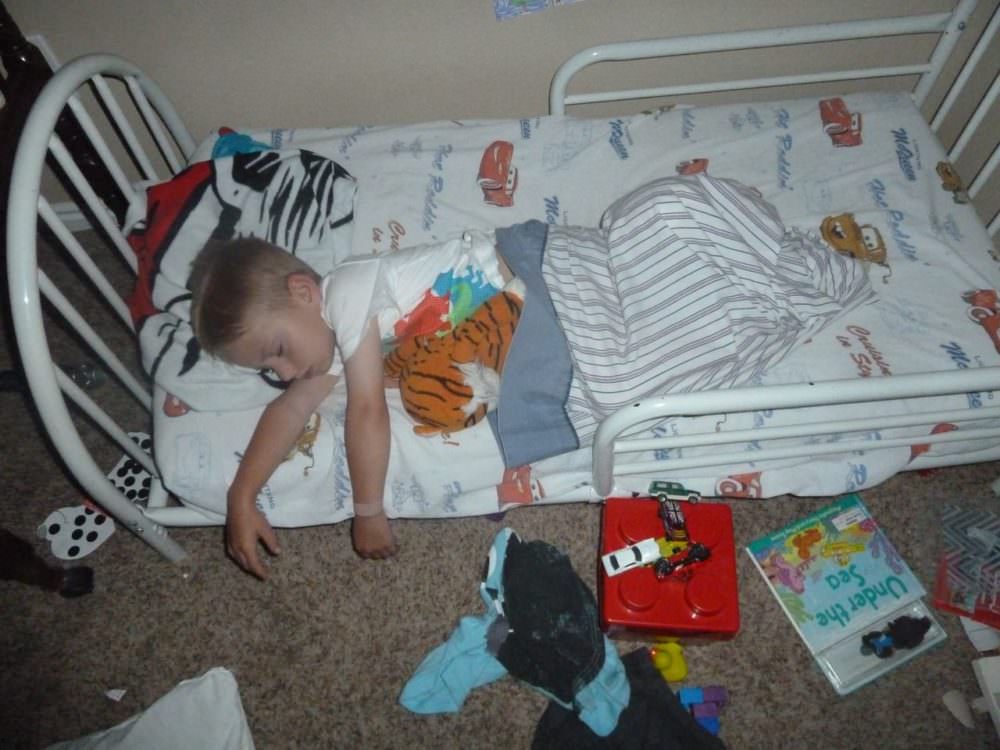 Madison: "Mom! Take my picture!" Sure thing, cutie: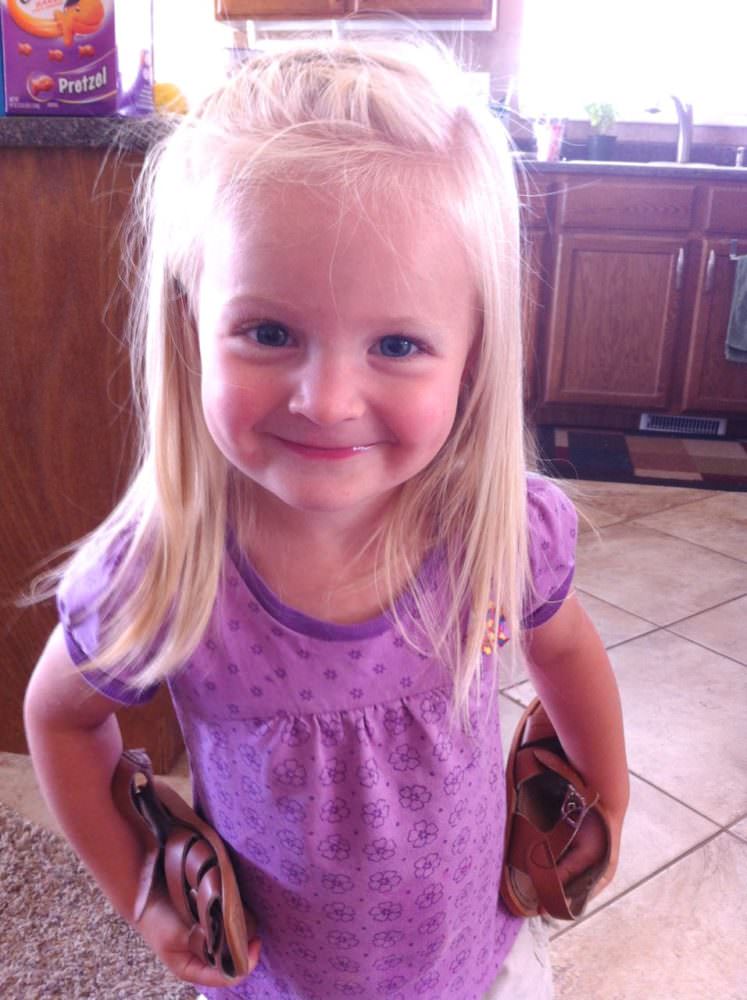 Accessorizing with Lego pieces: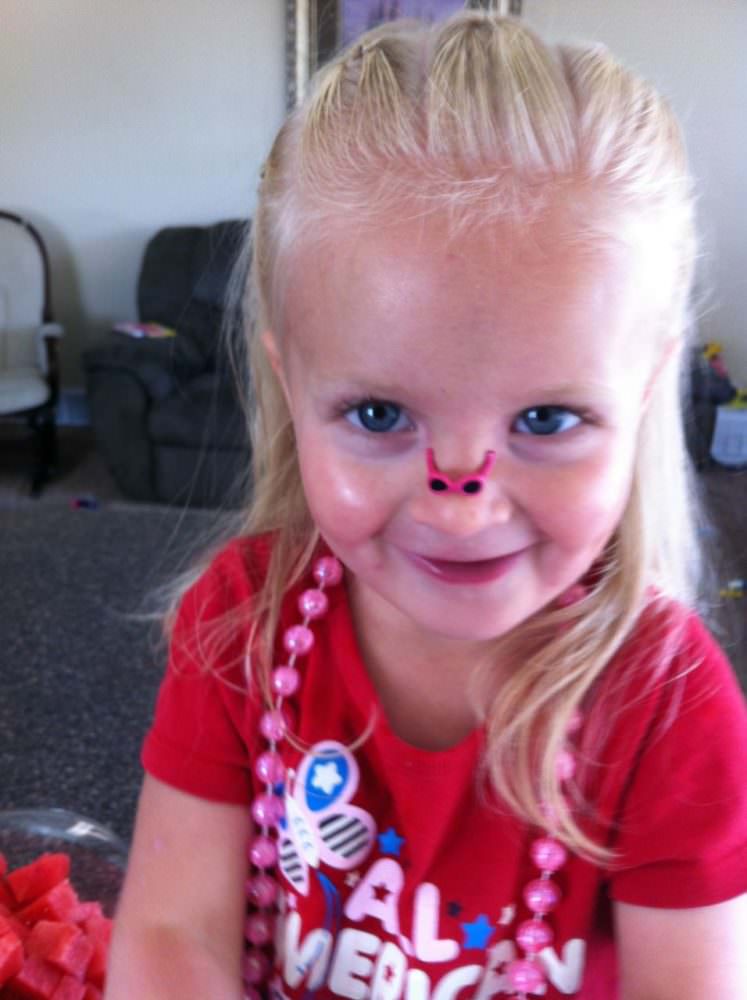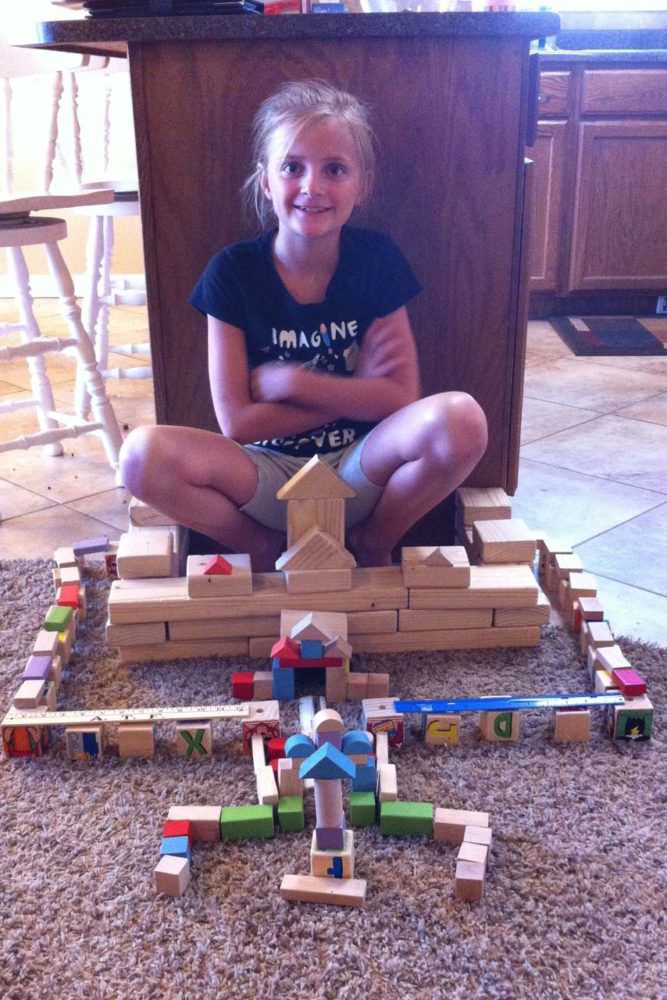 Give him a place to sit and a million Matchbox cars to look at, and you've got yourself a happy camper: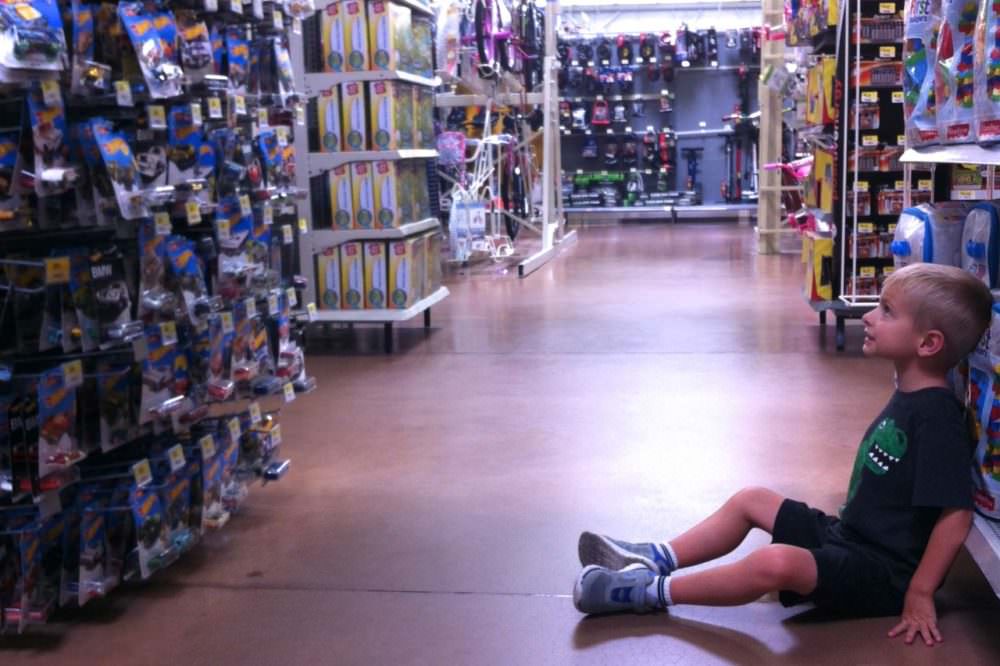 Caroline is so sweet to Madison: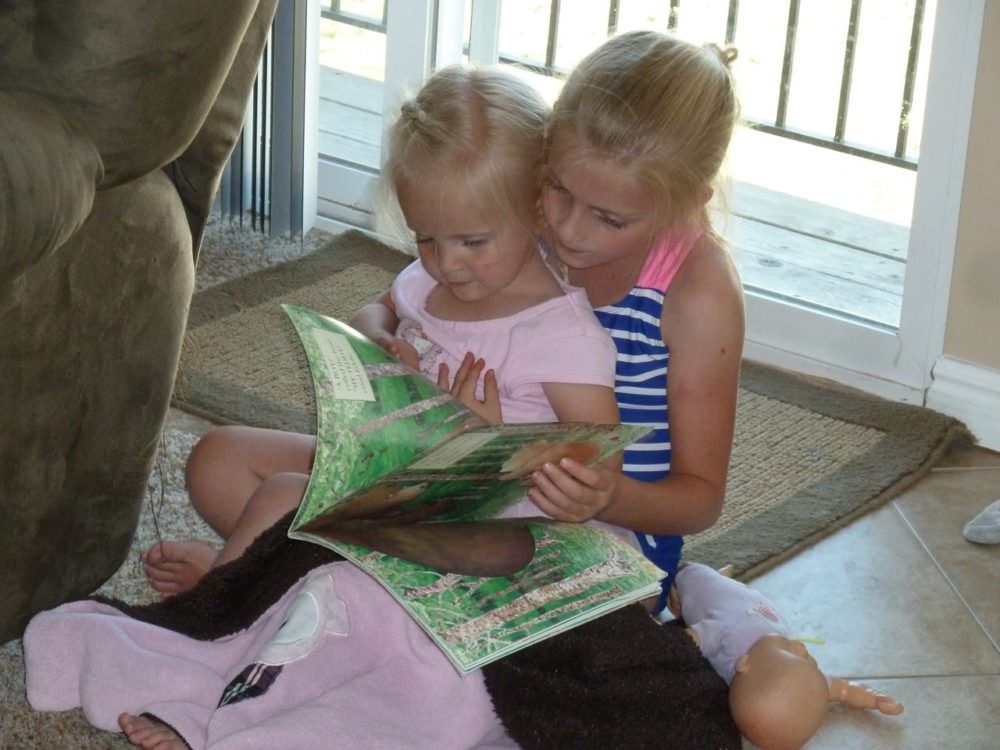 Spencer was racing his cars and used the diapers and papers to designate 1st, 2nd, and 3rd places: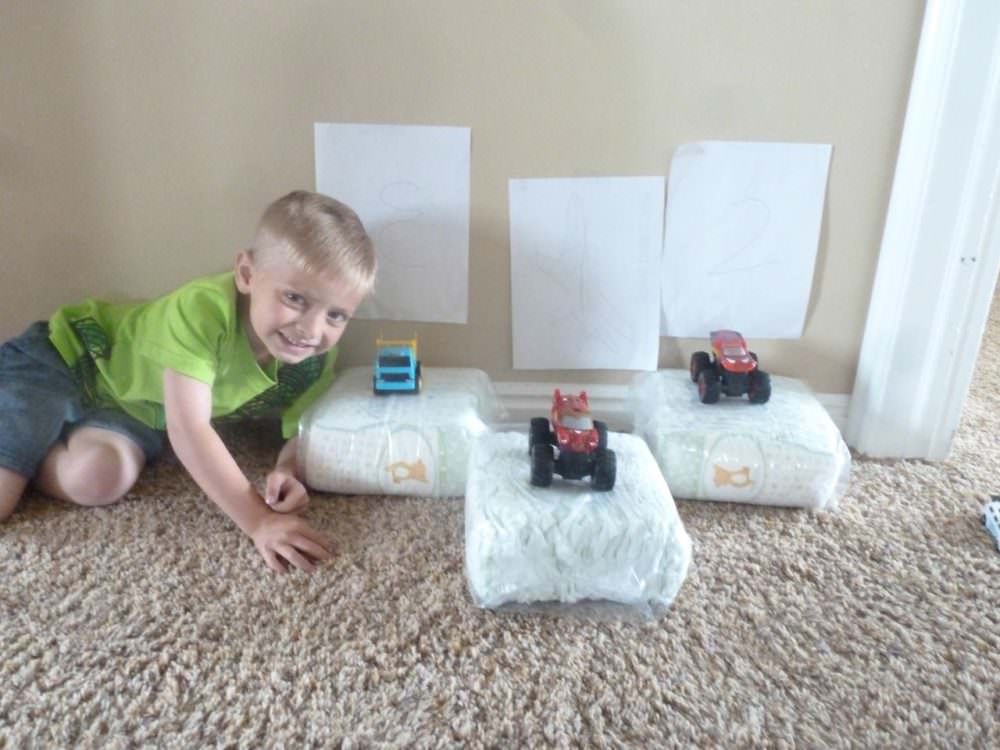 Madison has turned into a scratcher. Spencer was her victim: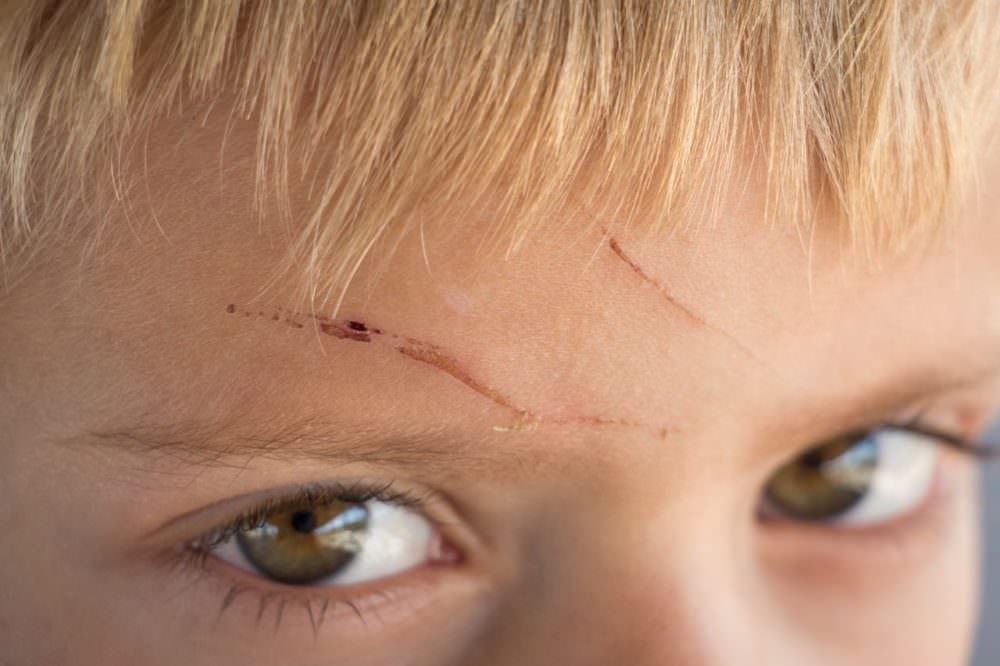 Bear just taking a load off: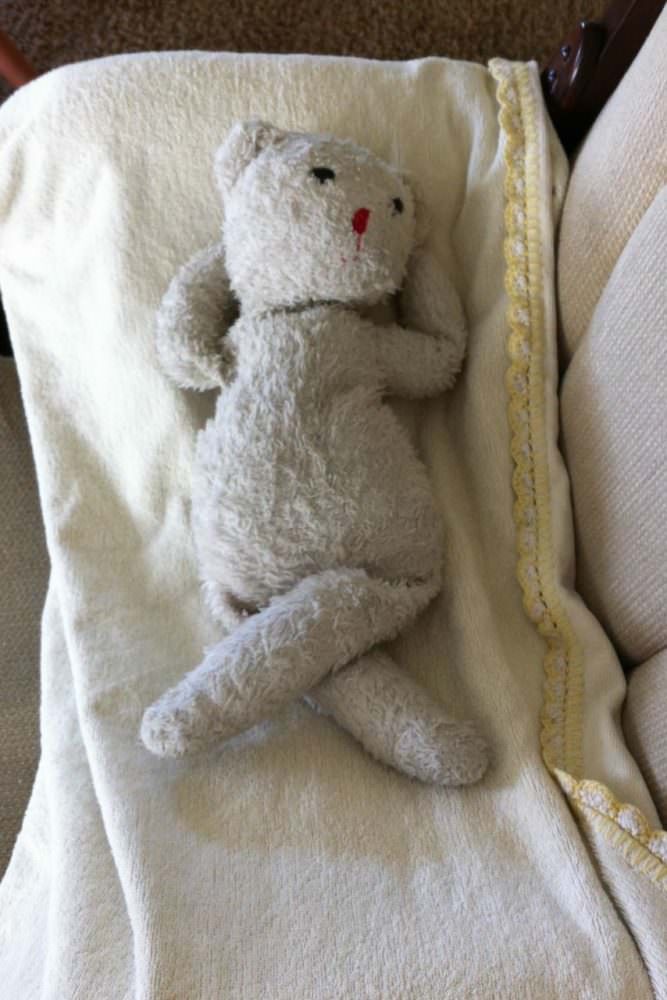 Loving Caroline's drawn in faces: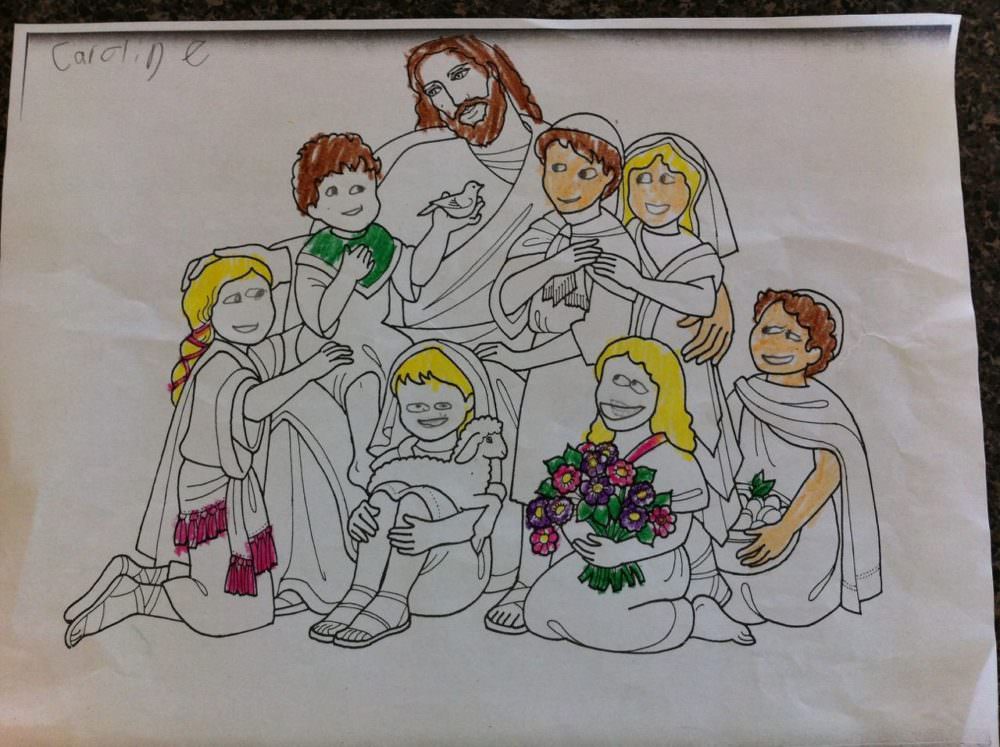 One day Brooke was trying to write a story. She had a stack of blank papers in front of her and an agitated look on her face.
Me: "What's up?"
Brooke: "I just don't know what the title of my book should be."
Me: "Sometimes authors go ahead and write the story first and then come back and decide on a title later. You could do that."
Brooke: "No. I need a title first."
She then created the following post-it note for every person in the family to vote on what the title of her story should be. I was amused at how vastly different each of her options were. Decisions, decisions: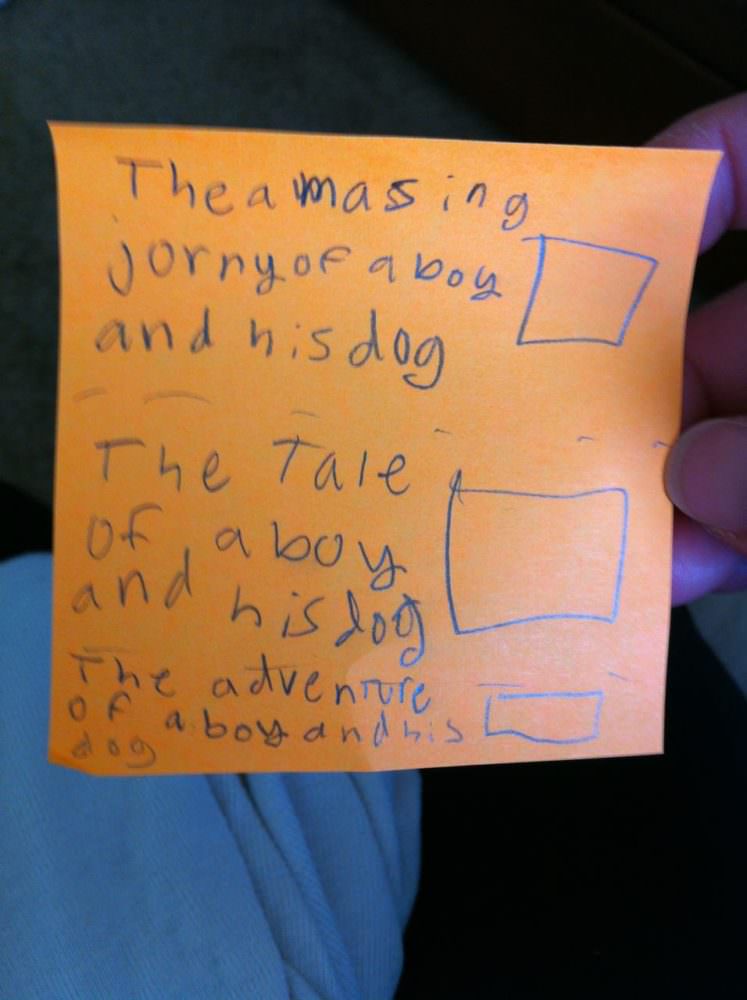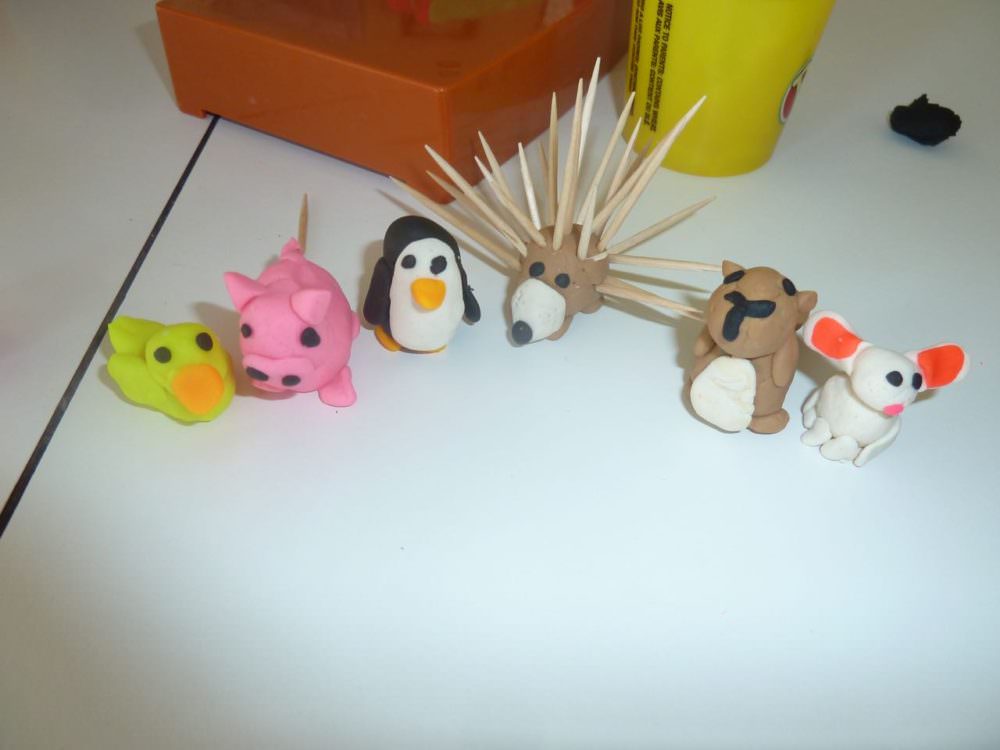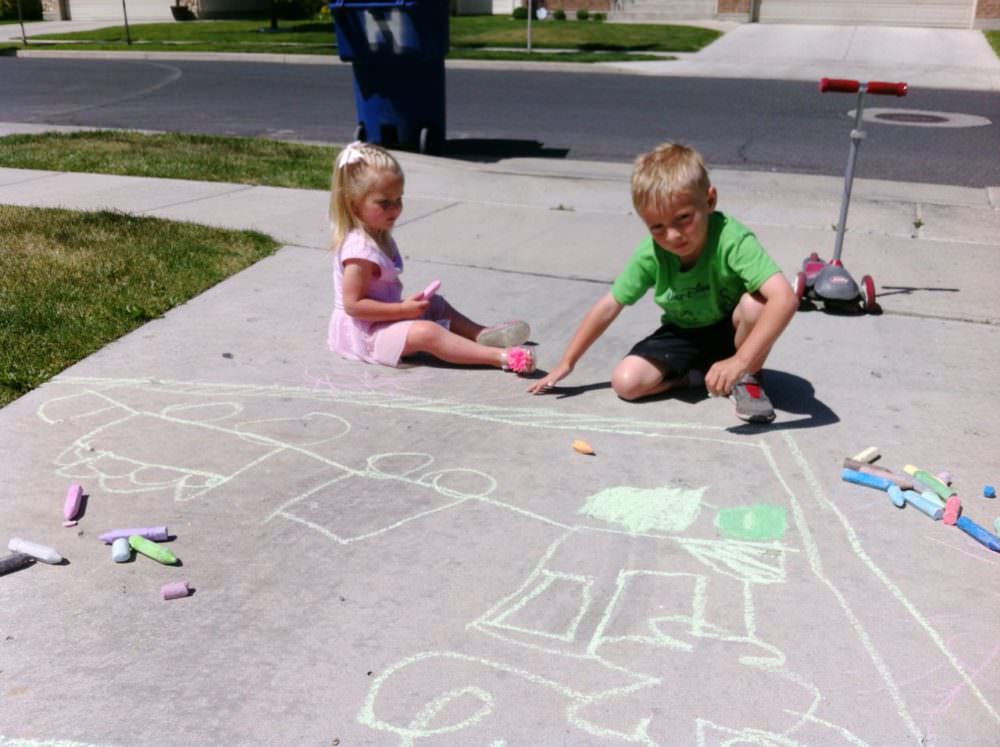 We've got an iPad addict: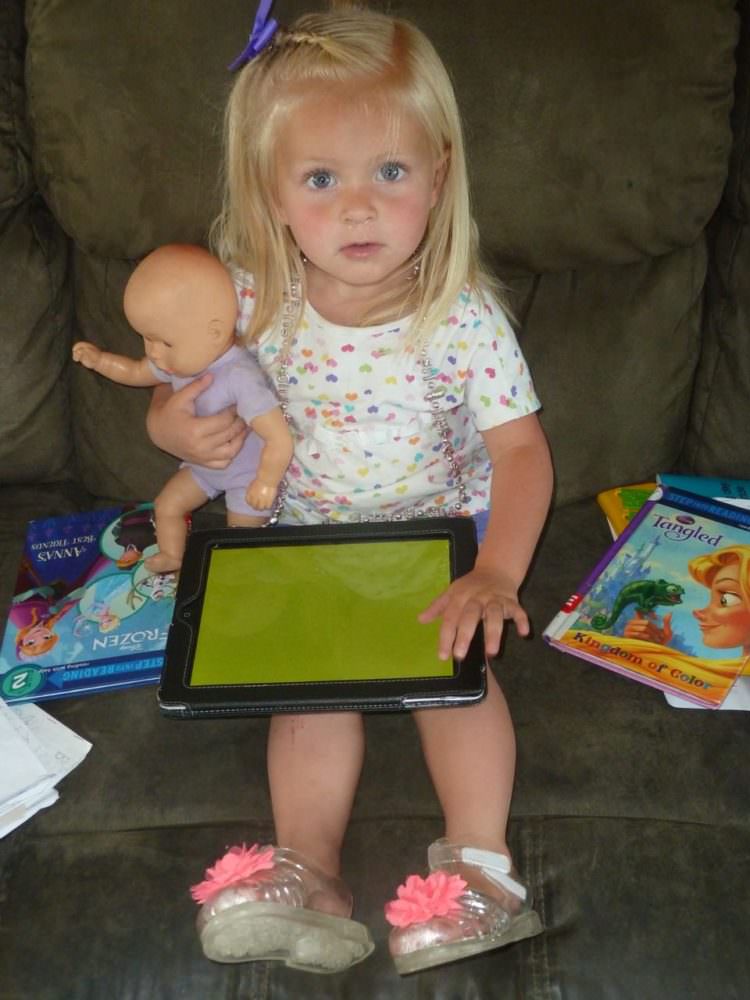 And a paci addict: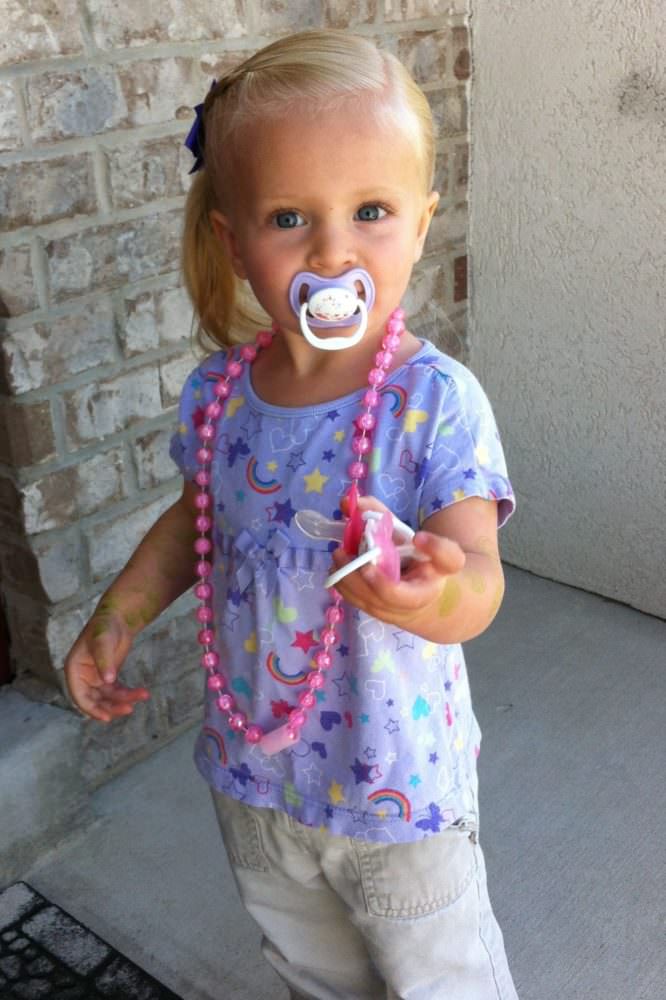 One day we went to the park. I caught Madison in this stance watching the bigger kids act crazy: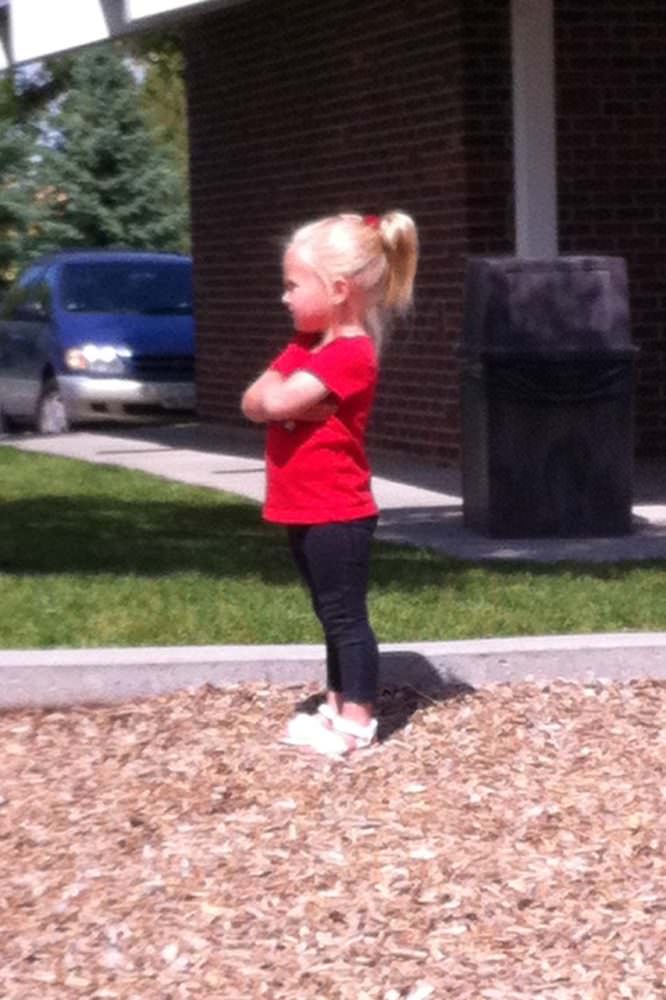 Madison: "Mom! I'm making a tunnel for the roly polies!"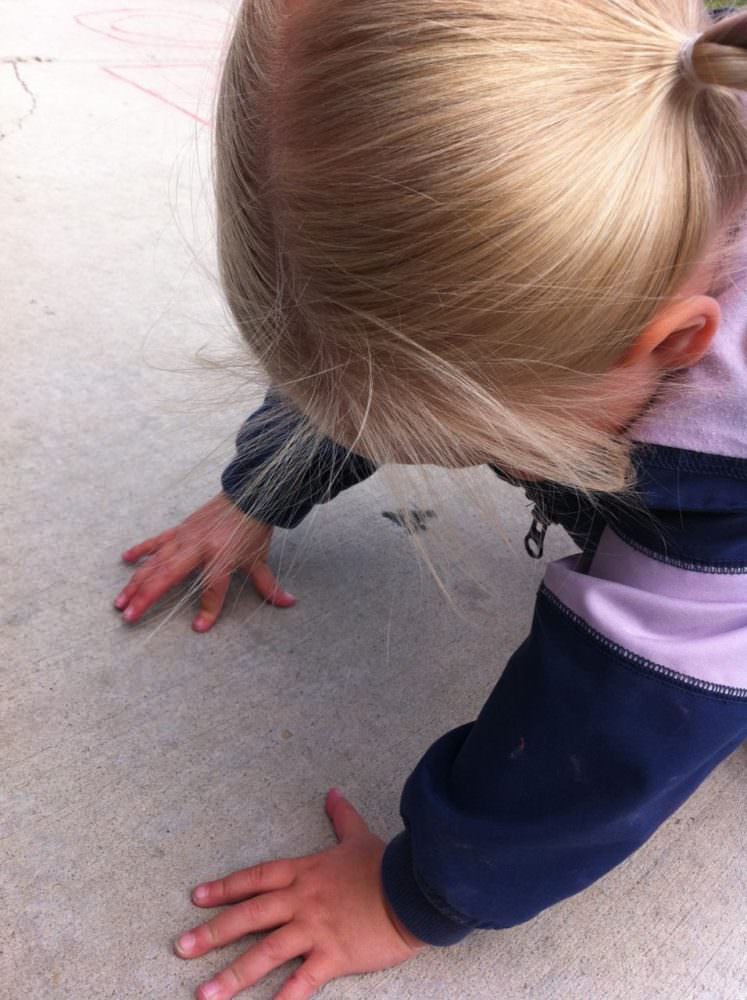 My friend Rachael made this little jumper for Brooke. I love that it now fits Madison: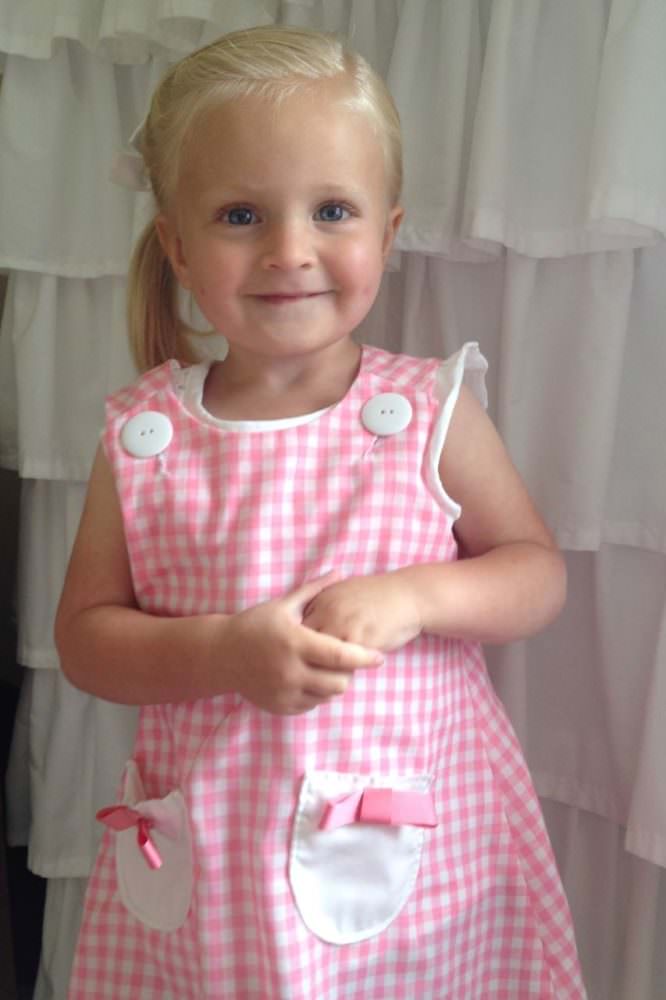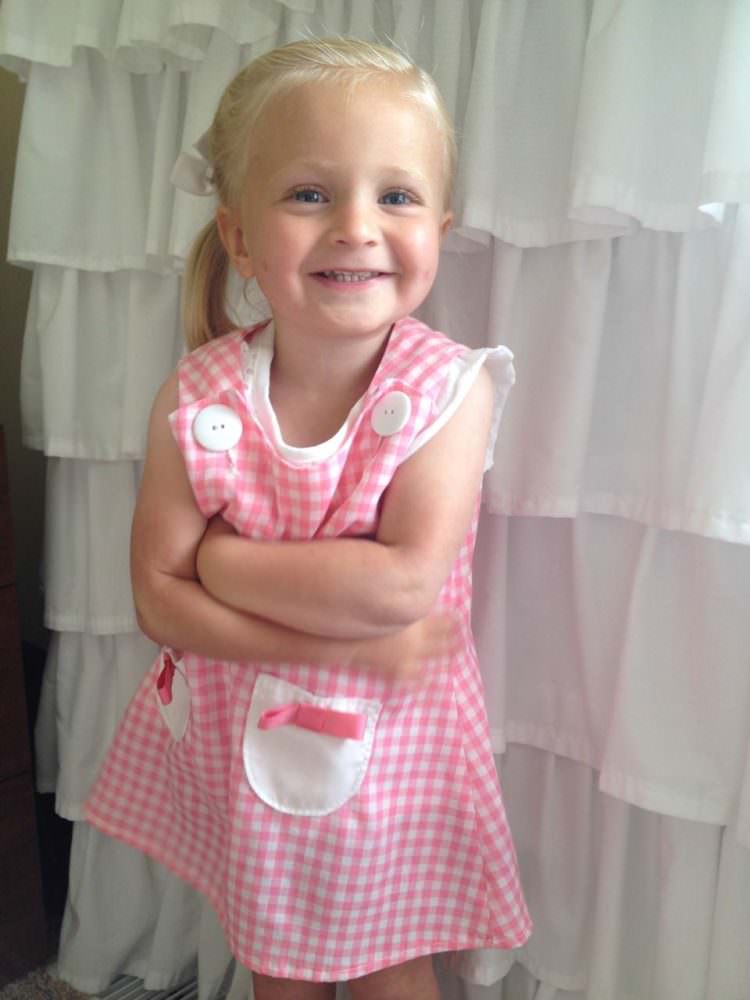 We FINALLY graduated Madison to a front-facing carseat: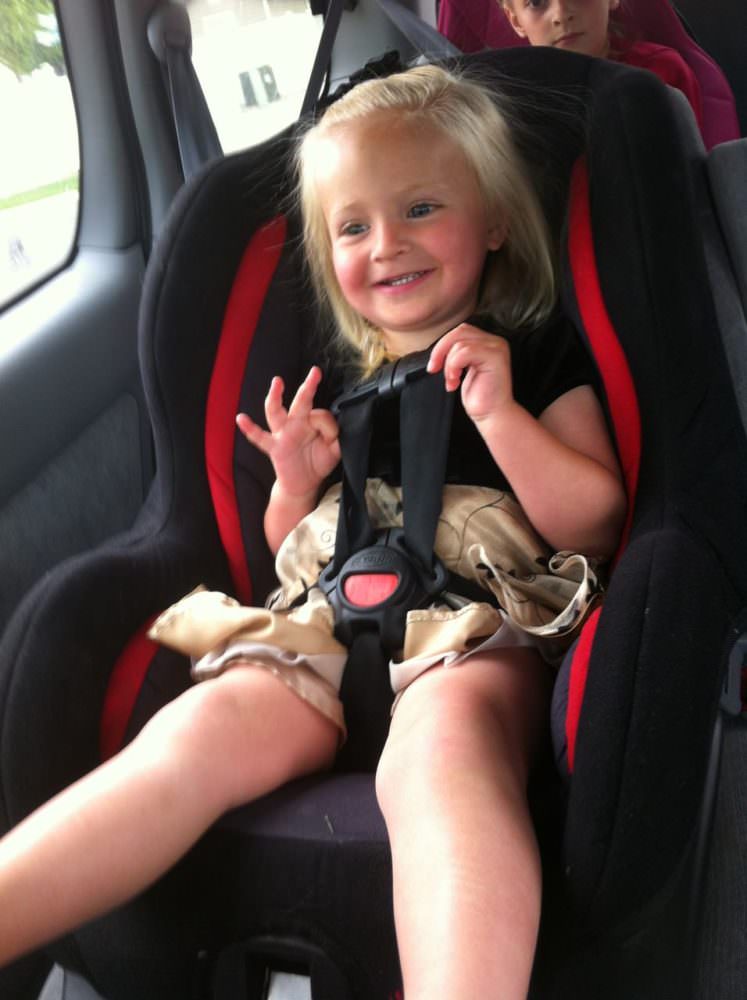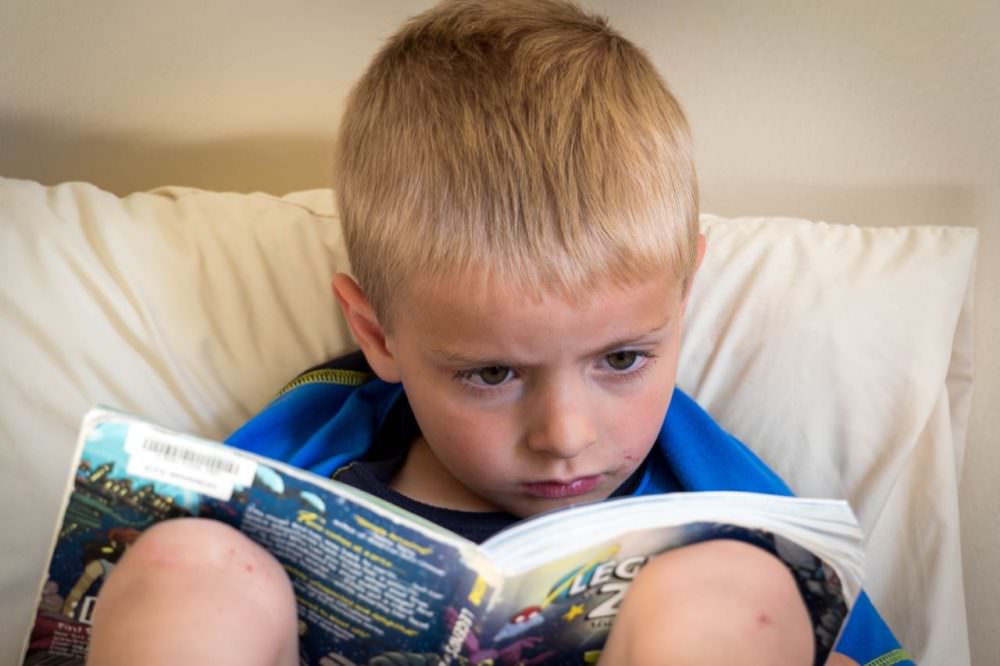 Brooke was proud of this dragon. The wings and mouth moved up and down. It was pretty impressive: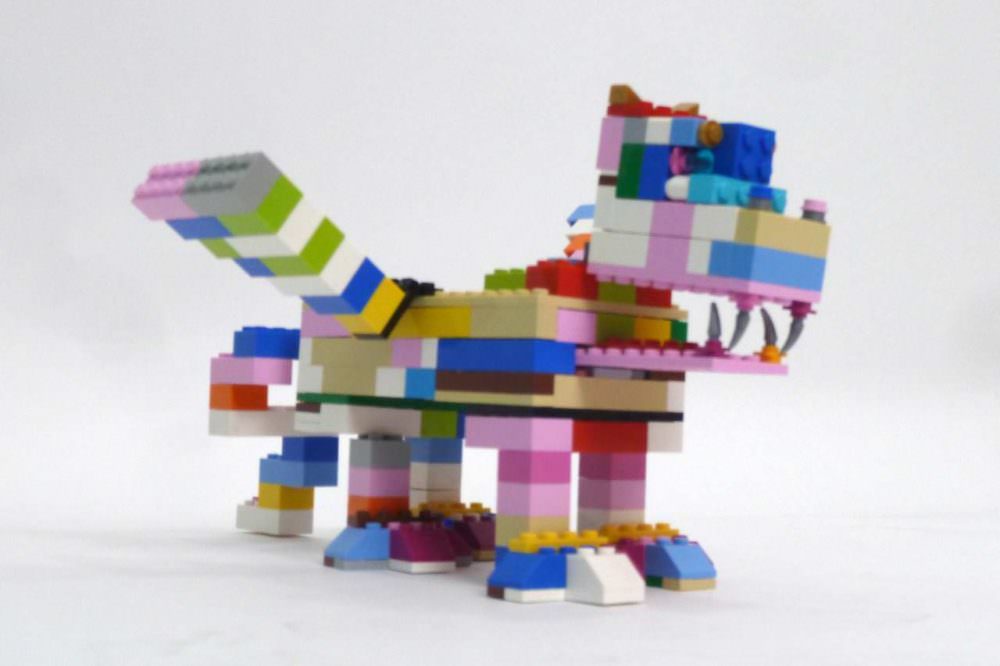 Brooke: "I wonder what I would look like with glasses."
Ten minutes later we got our answer: