I always wait to do my potpourri posts until I have collected enough pictures to create a substantial post.  Then I wait some more and end up having so many pictures I have to split my post into two lest your eyeballs be assaulted with too much Golden goodness in one day.  Here's part one!
Brooke loves strawberries and she (and I) really love chocolate-covered strawberries so I made her (and me) some for her birthday: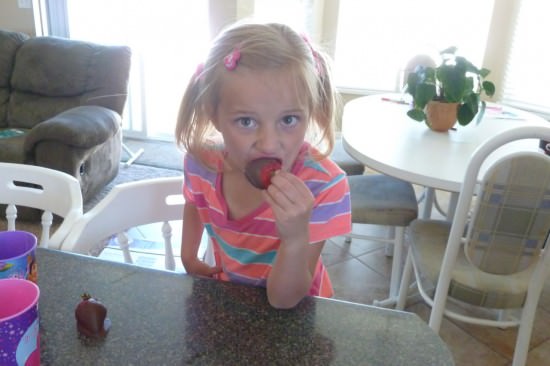 Brooke's Primary teacher gave her a birthday gift: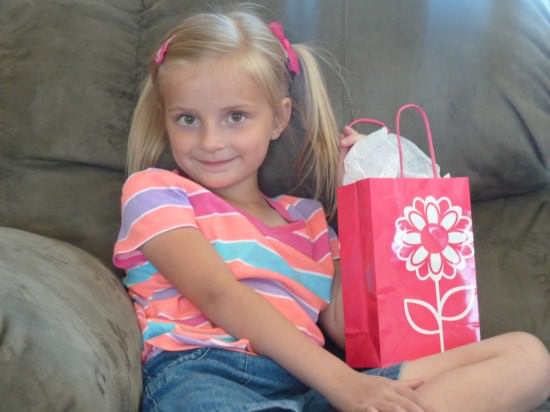 Her teacher was beyond inspired to get her a pony…and not just any pony – the one pony that Brooke was dying to get: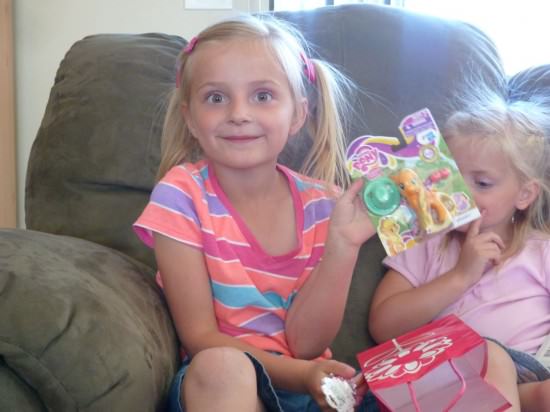 Brooke has been determined to catch a butterfly. One day she did – with her bare hands.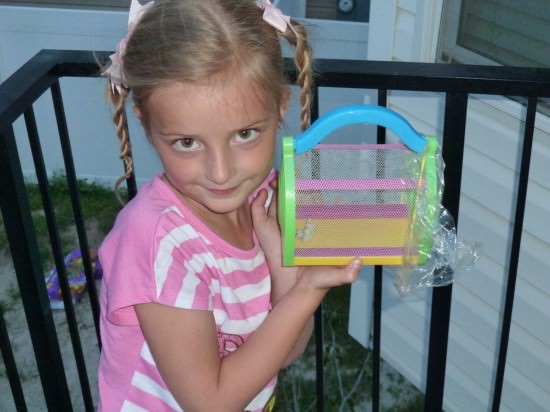 The splash pad is open!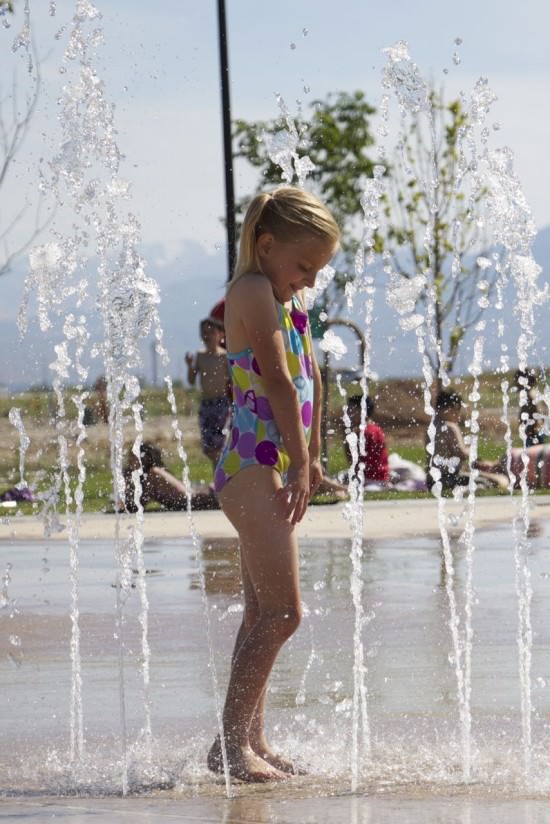 We love the splash pad!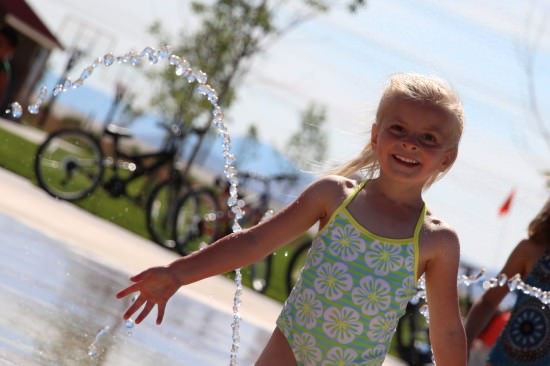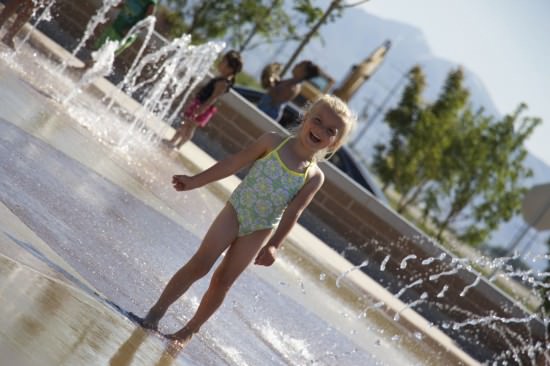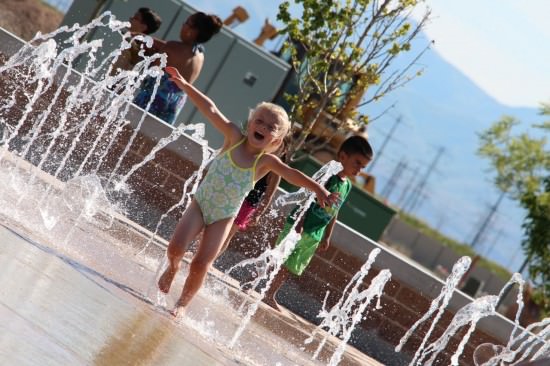 Until the water shuts of and we're left freezing: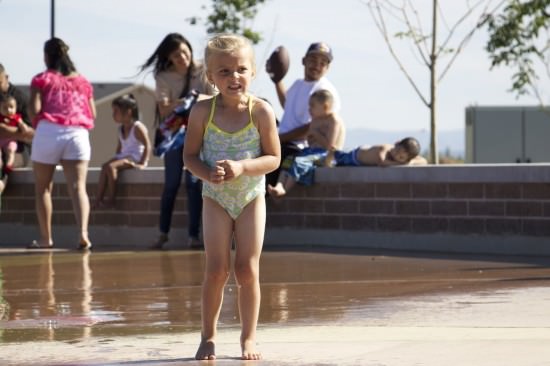 My cute, little Spencer: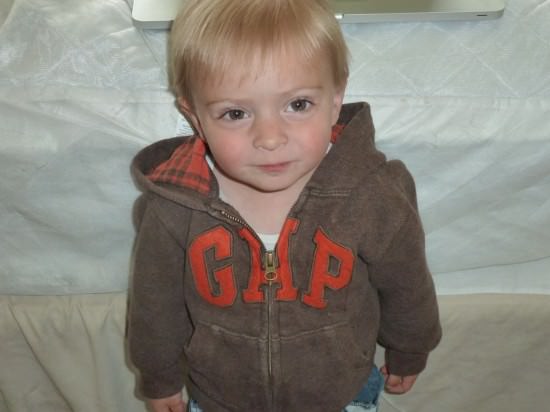 Have I told you he sort of has buck teeth?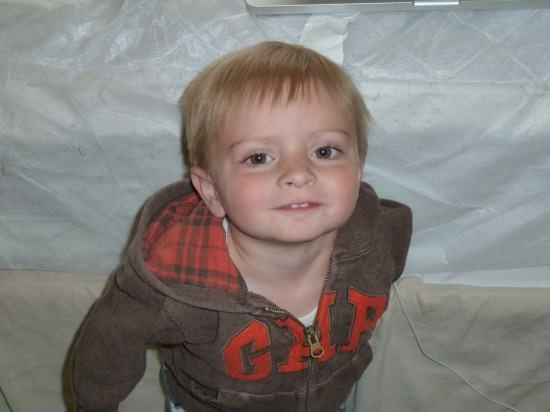 On Sundays when we don't have anywhere to go we often get into our pjs, watch a movie as a family, eat M&Ms and try to ignore Spencer's toe that is forever poking out of a hole in his sock: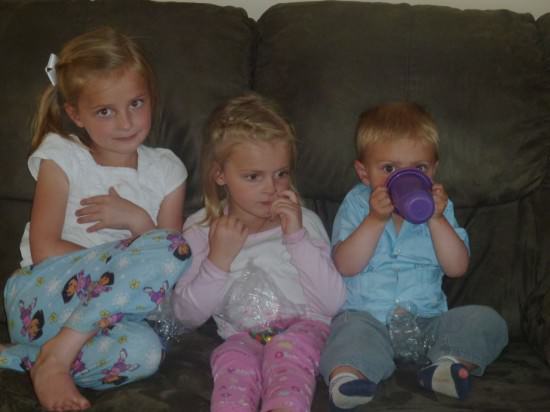 Dallas's dad gave Spencer Lincoln logs for his birthday.  The kids had fun building with them:
Spencer does this really annoying thing where he eats pancakes and then uses any leftover syrup on his plate as lotion, rubbing it all over his hands, face, and hair: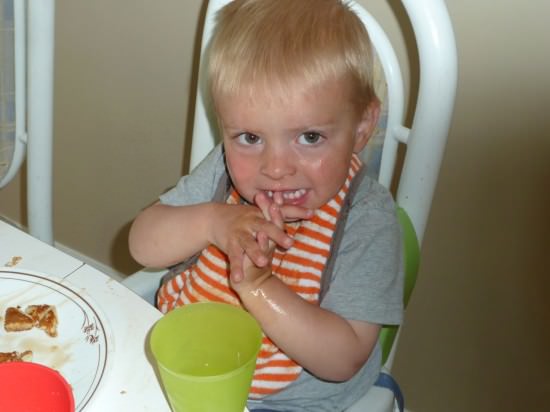 Good thing he's so cute: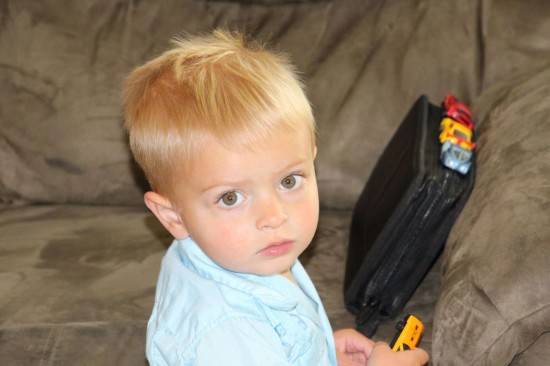 Caroline and Spencer thought a diaper box was the perfect place to eat their lunch one day: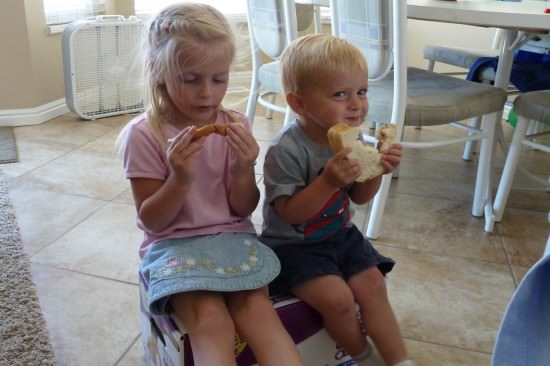 It's already been mentioned around these parts, but Dallas and I went on a date!  We went to a concert at Temple Square and then walked around City Creek.  It was glorious!