We had a lovely Thanksgiving.  Want to see proof?  Here's the one and only picture we took: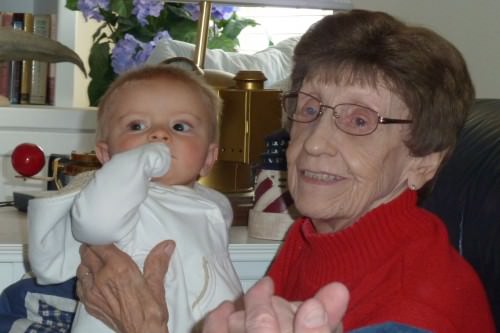 Spencer with his Great Grandma Golden.
I wasn't very good at documenting Thanksgiving, nor have I been good at posting pictures to our blog.  Here are some pictures I have stored up.
First snow of the year.  Thrilling for the kids.  Sort of annoying for the mom who has to bundle the kids all up and then clean up the snow mess afterward.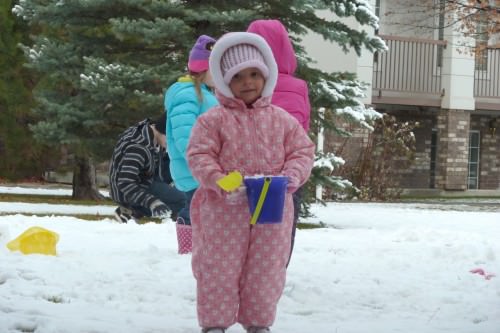 Caroline is an edamame fiend.  Here she is building a tower with the empty pods: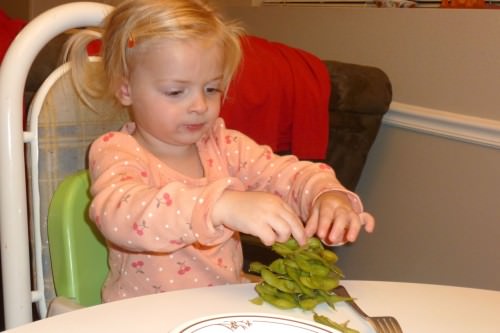 Dallas has started taking the girls to Lowe's every other Saturday to take advantage of their kids' projects.  The girls love going to "the hammering store" and making things.  Recently they made a science project kit.  Brooke made Wacky Mud (cornstarch and water).  Caroline never made it past the cornstarch step.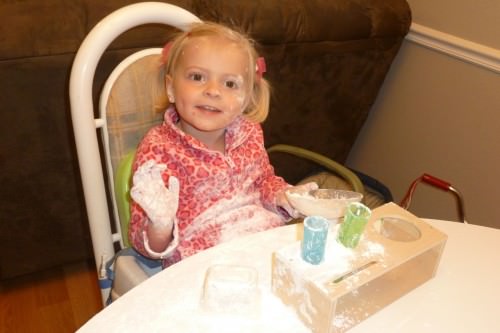 Brooke's toys playing Ring Around the Rosie: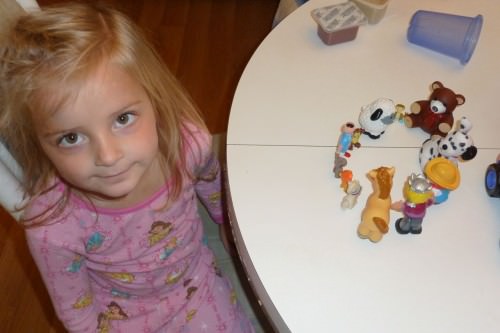 Spencer trying to decide whether or not he likes leaves: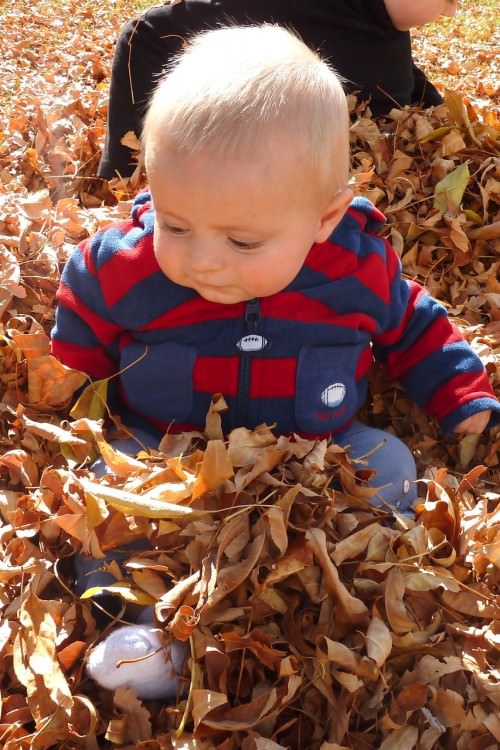 Little baby in a big bed: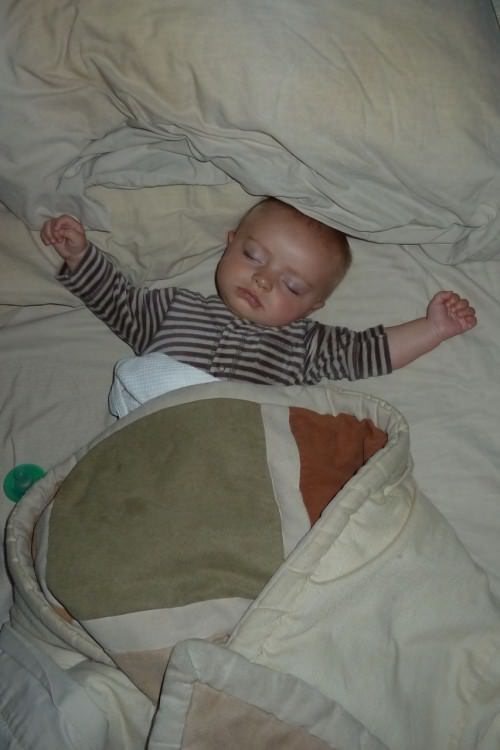 Father and son: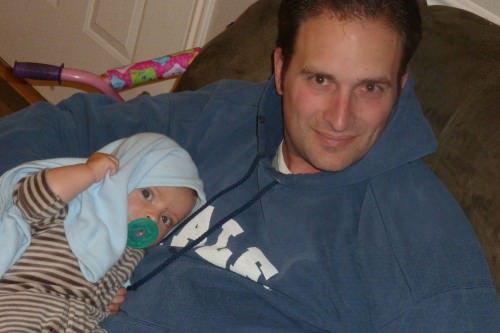 Happy baby: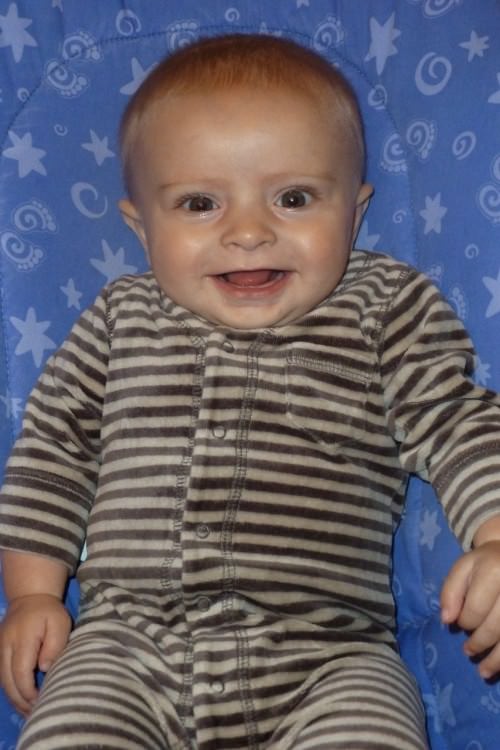 Bug eyes: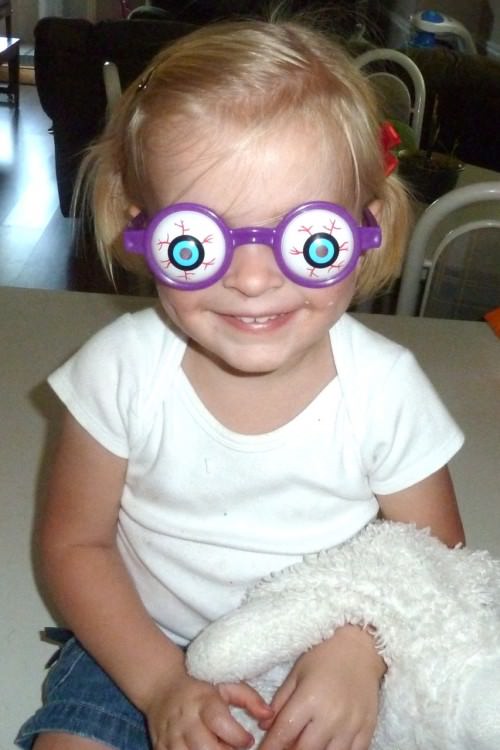 The girls were ladybugs at the first Halloween party we went to.  Costumes courtesy of our friends, the Fraziers.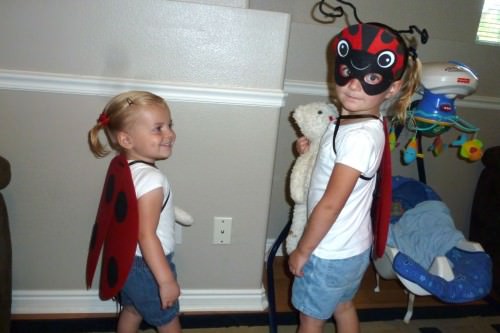 Brooke got creative with rocks and sticks one day: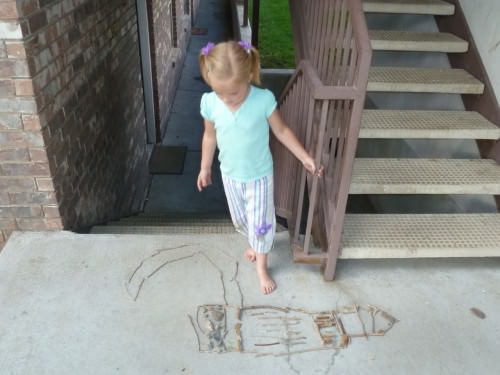 Spencer outgrowing his swing: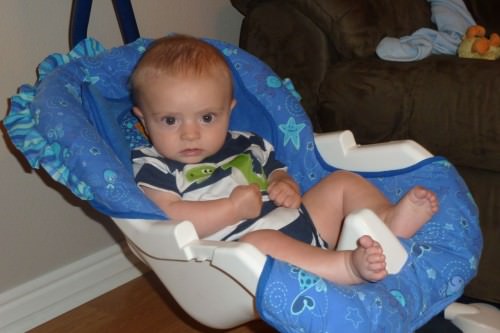 Brooke made Santa (Bear) with his reindeer: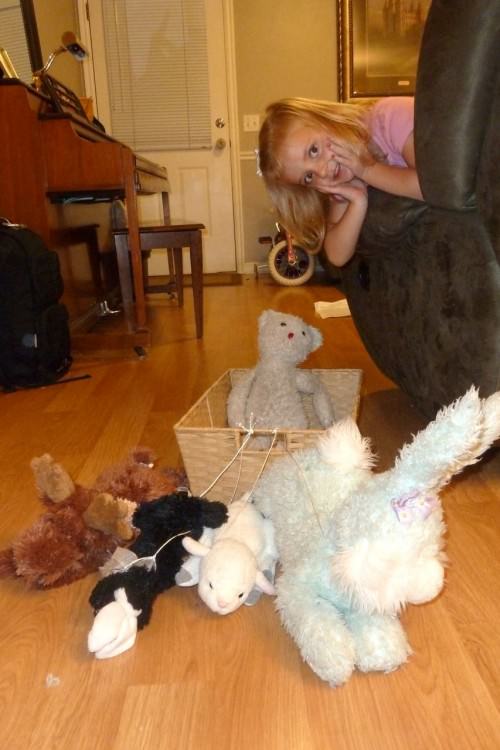 Caroline thought it was hilarious once when I put Spencer in her crib with her: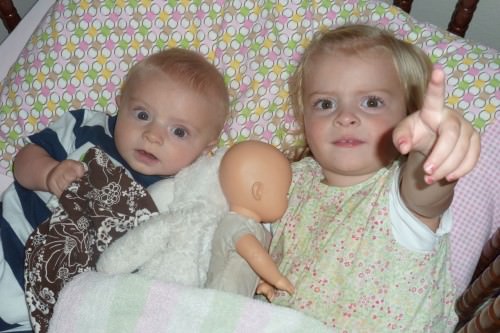 Brooke likes to arrange all her animals and dolls just so: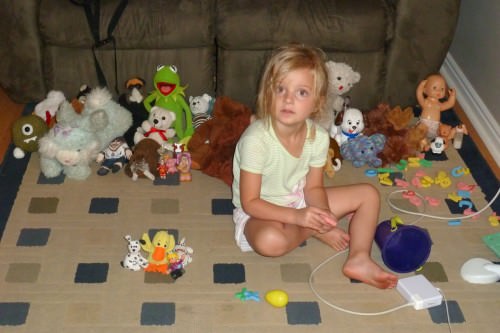 Whew.  I had more pictures than I thought.  I'll end with this one.  Read to your kids!