On Friday we found our vacation was winding down, and we still had multiple containers of cheese balls left…so I let my kids eat them for breakfast.  Don't judge.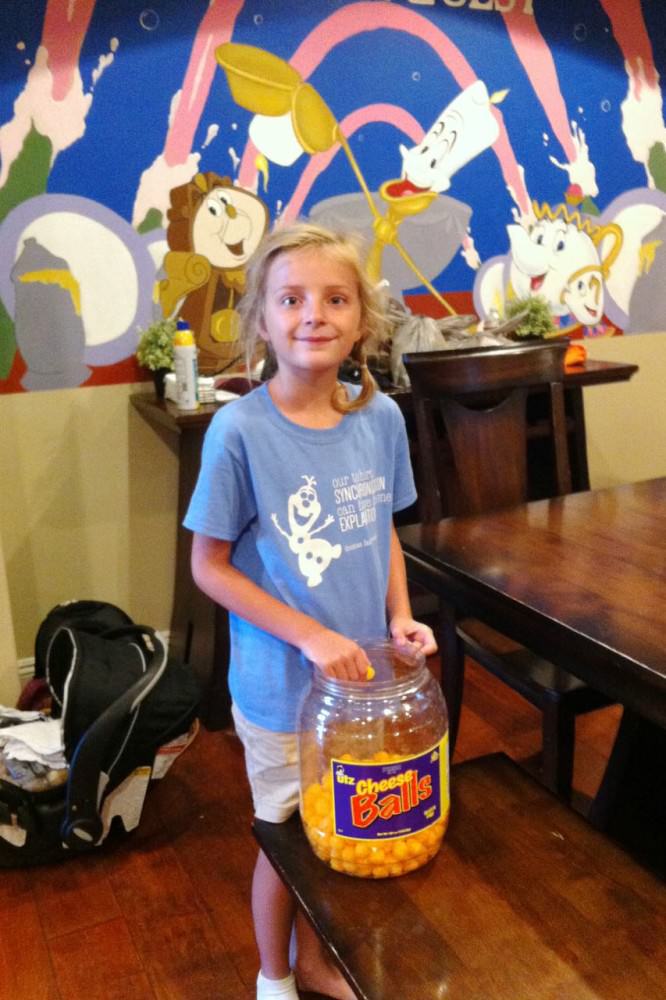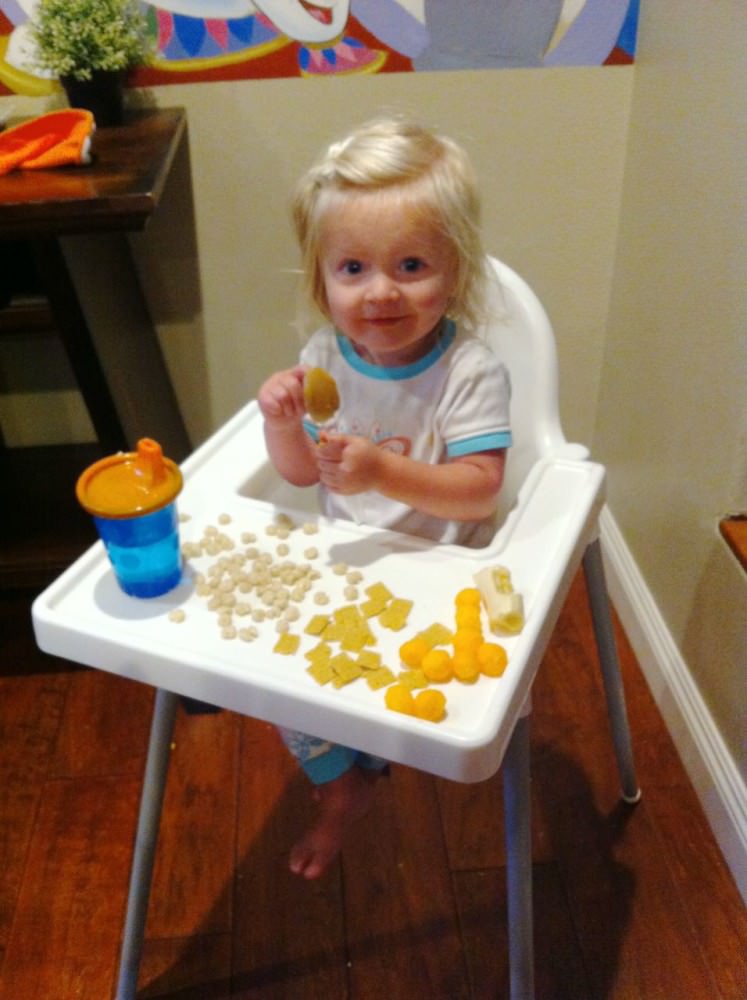 Back to the parks for our final time!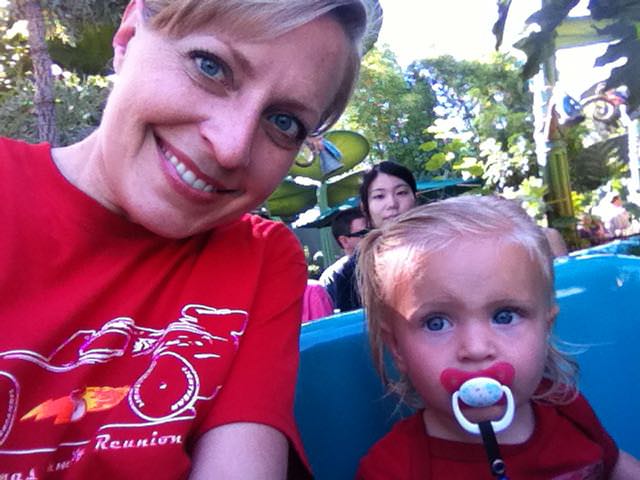 Sarah and Jeff saved us seats at the Disney, Jr. show.  I took a picture of all the kids in red…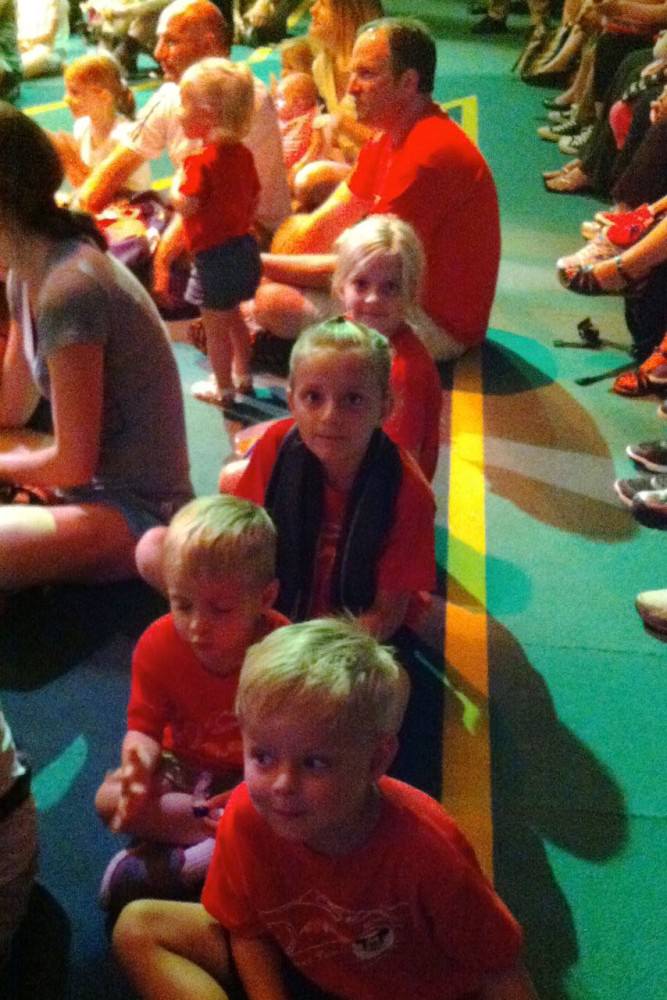 …and then snapped this shot of the adults: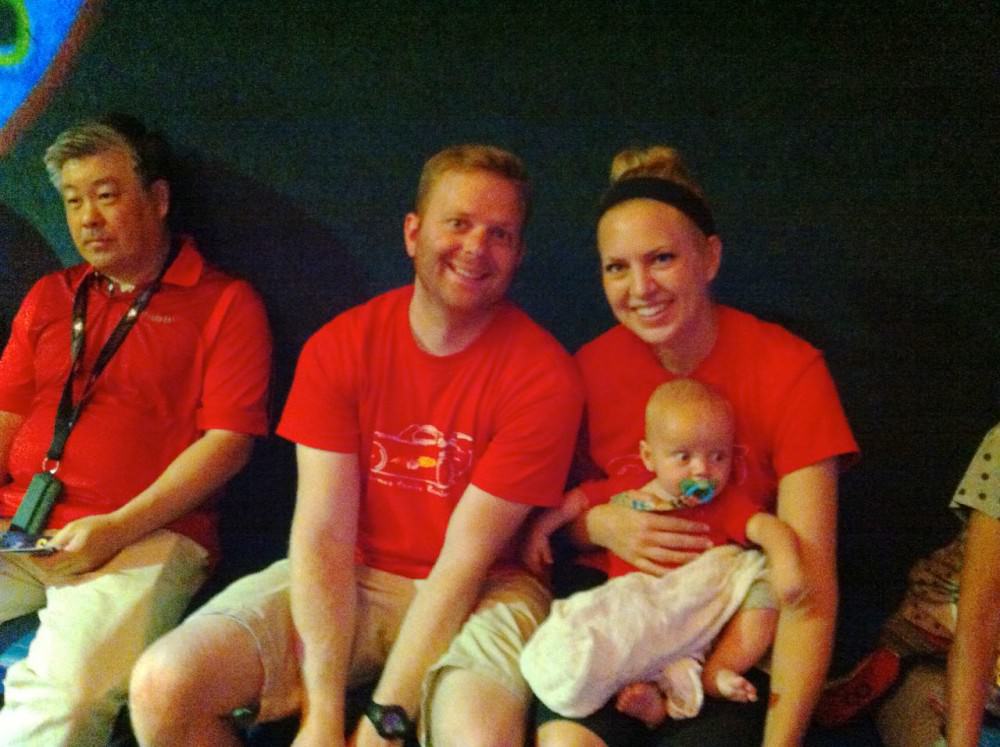 In my haste to take the picture before the show started, I inadvertently included this poor, unsuspecting man in my shot.  He was wearing a red shirt, so I thought he was one of us.  Oops.
The Monsters, Inc ride is always a crowd favorite: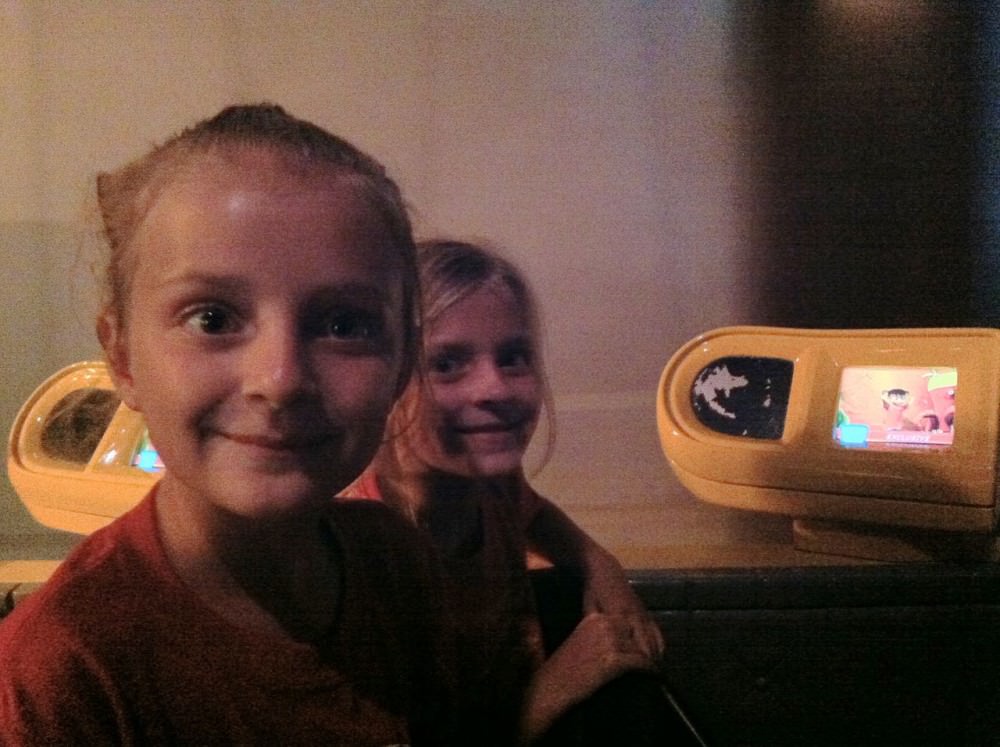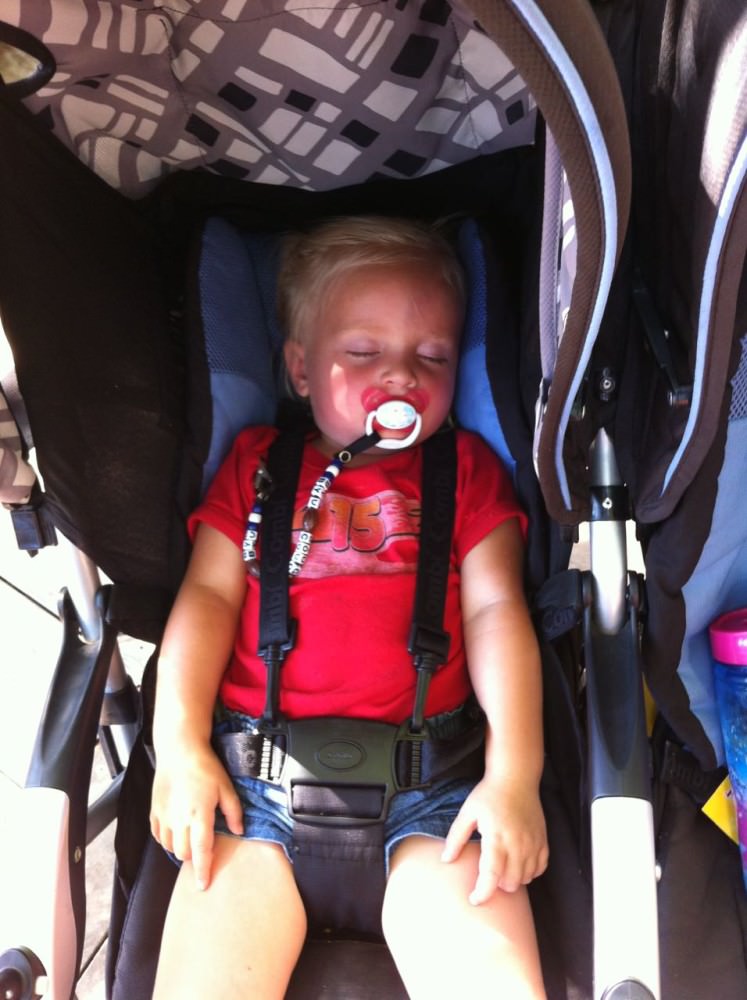 According to Disneyland cast members Spencer's height fluctuated between barely tall enough to ride the 40″ rides and not quite tall enough.  This time he was tall enough for the Cars ride (and loved it though this picture doesn't really indicate that):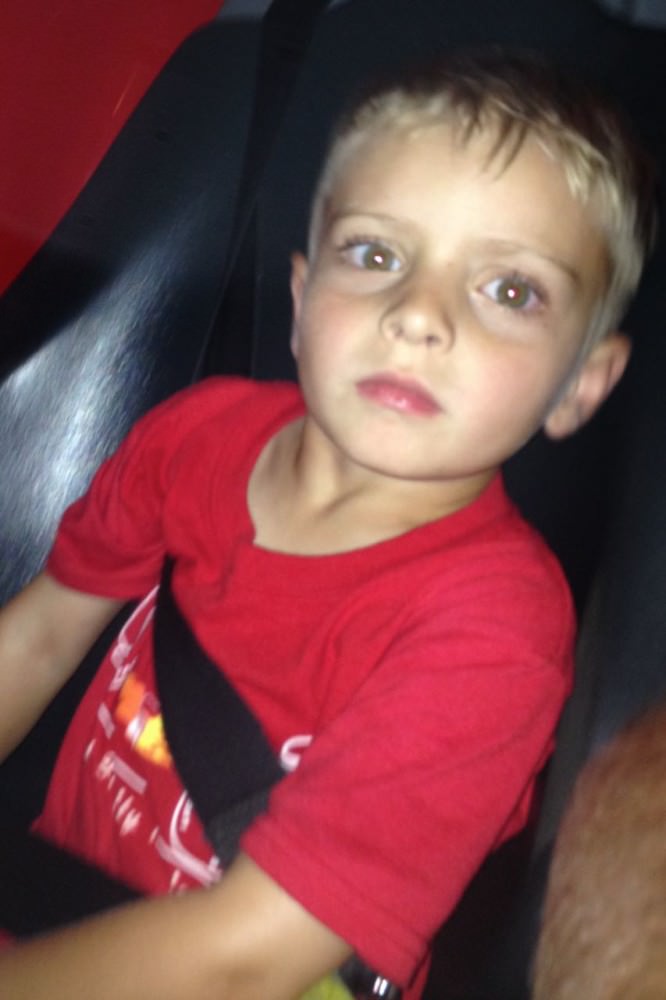 This time he wasn't, so Brooke and I went: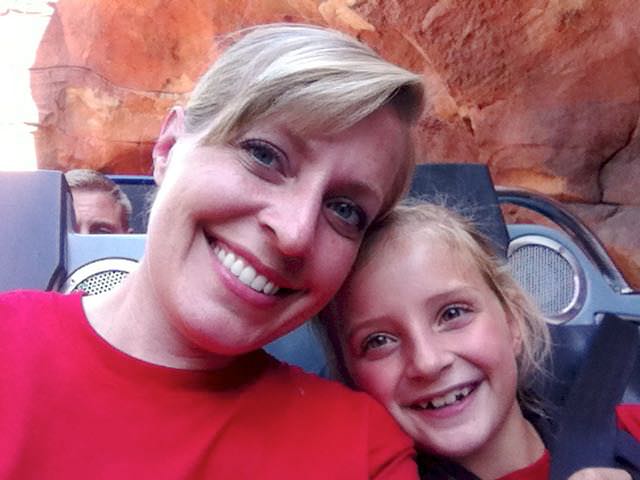 Madison wasn't so sure about Dug: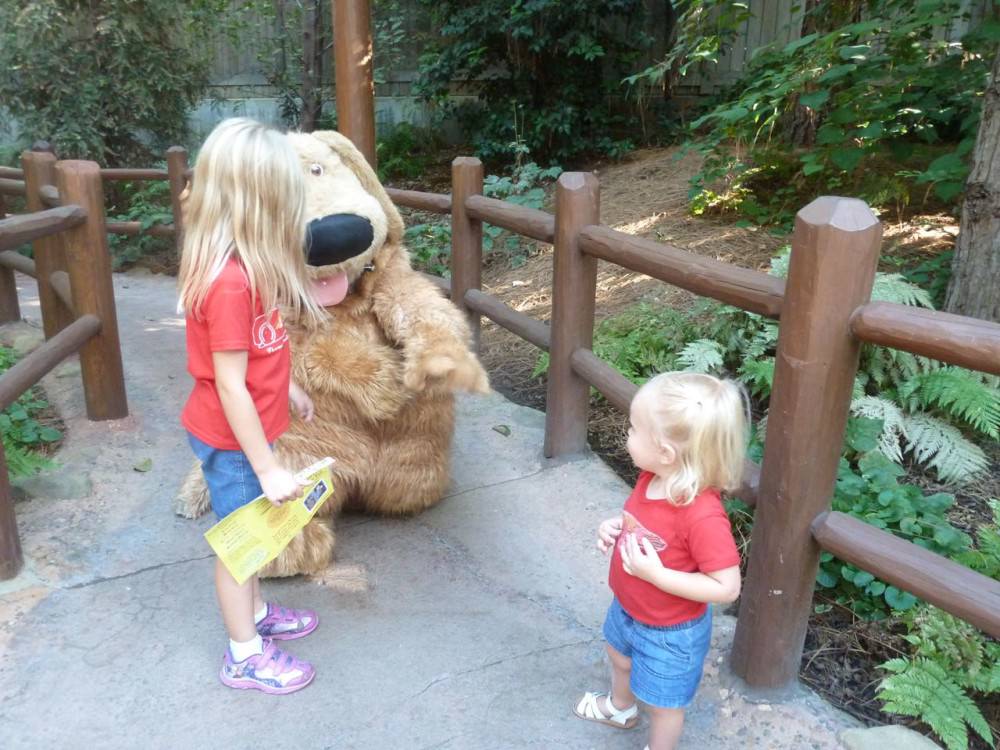 …until his high fives won her over: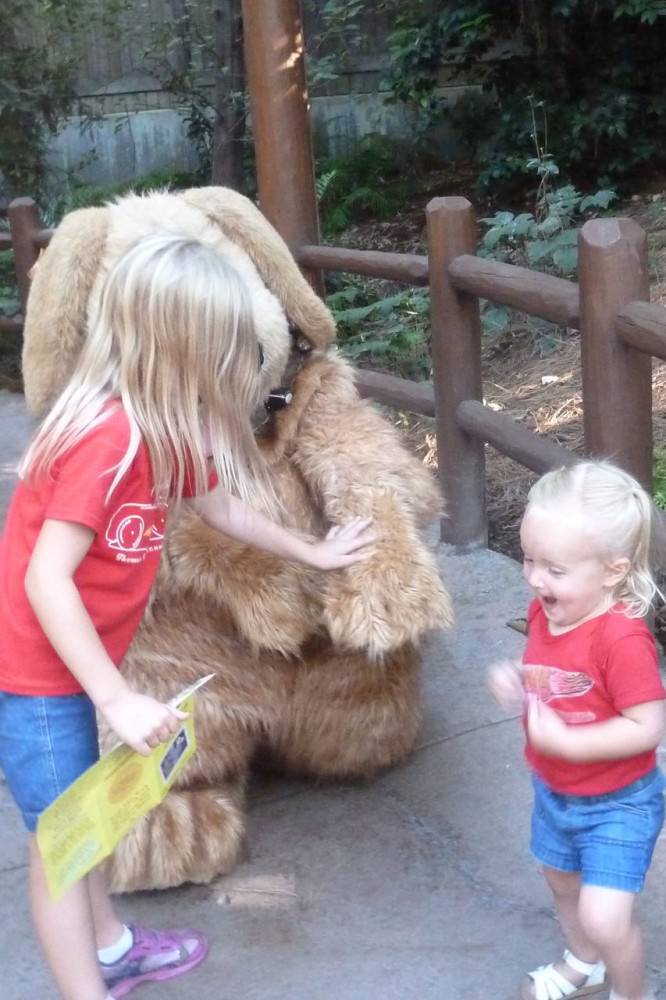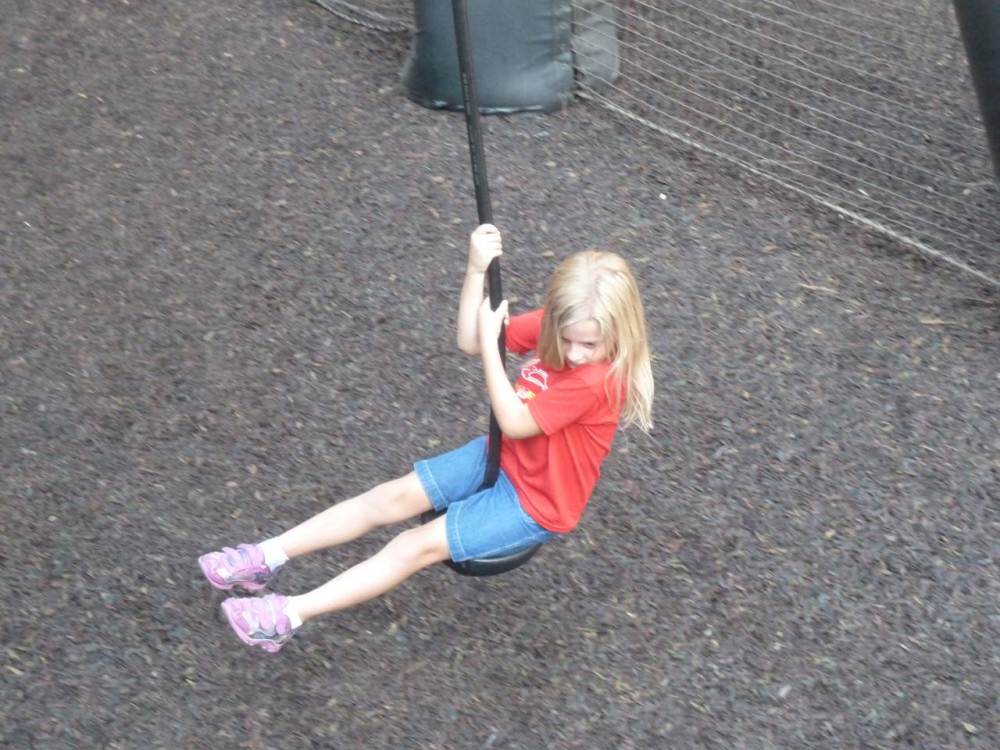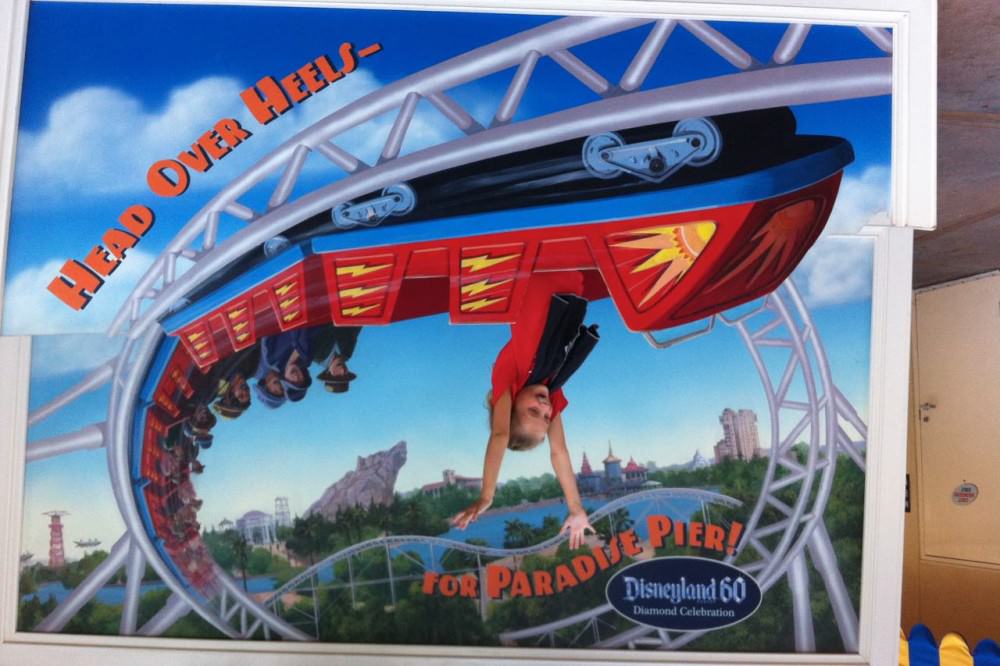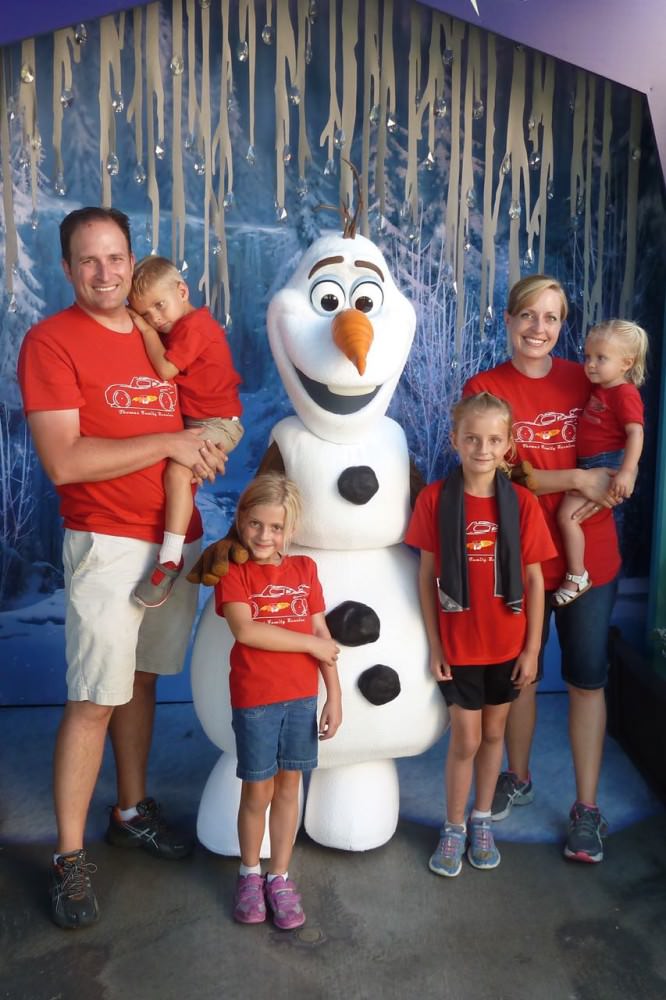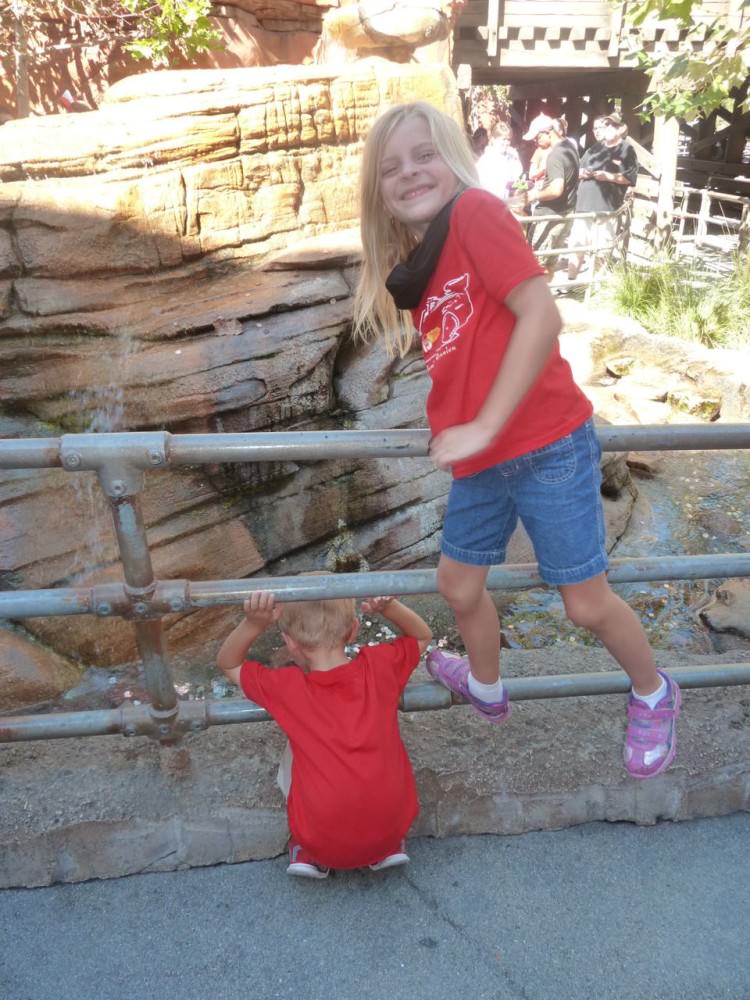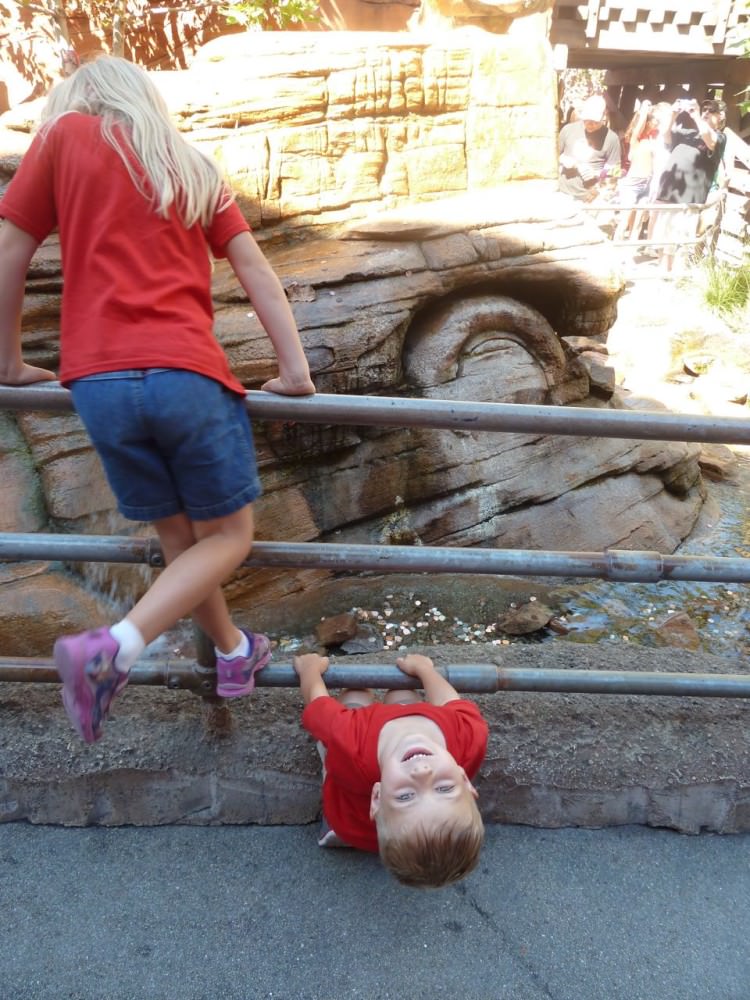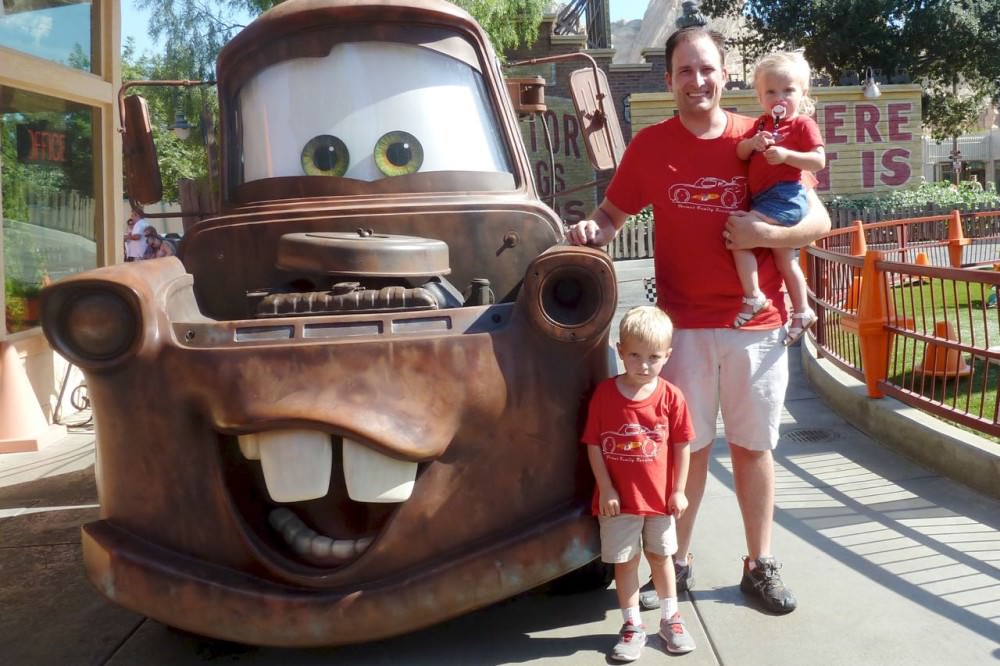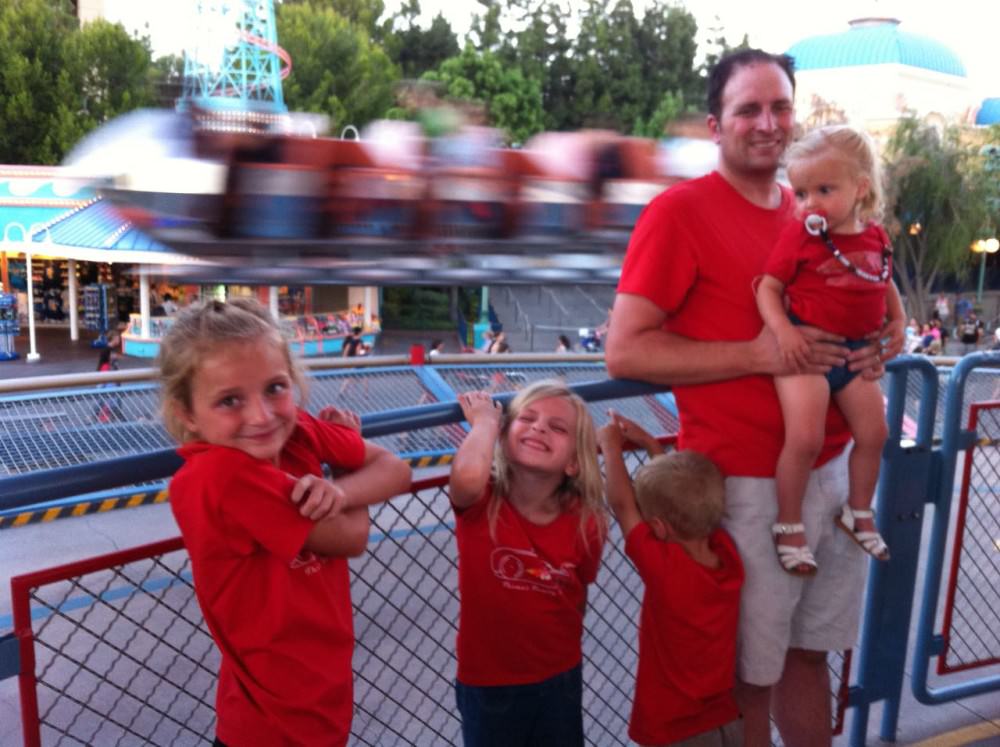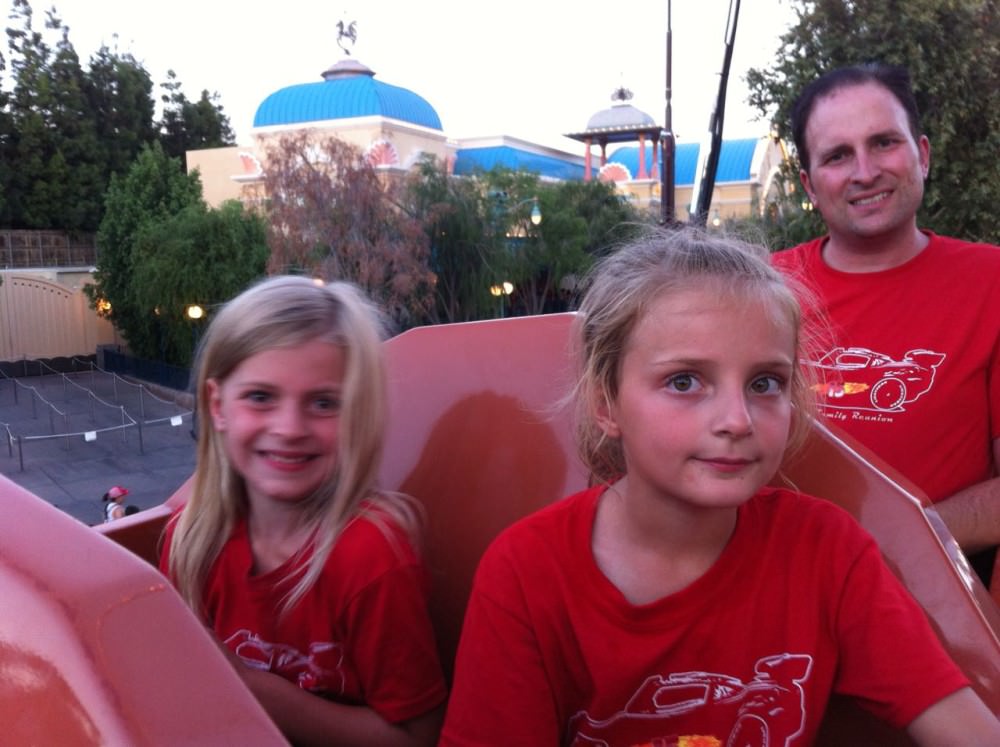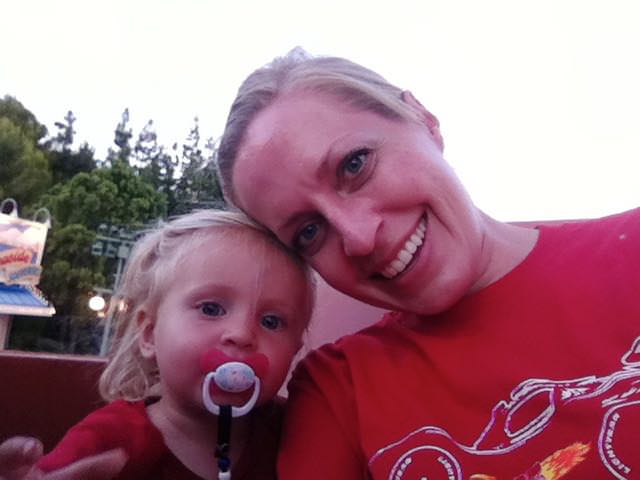 We ended our day walking through downtown Disney to see the Lego store: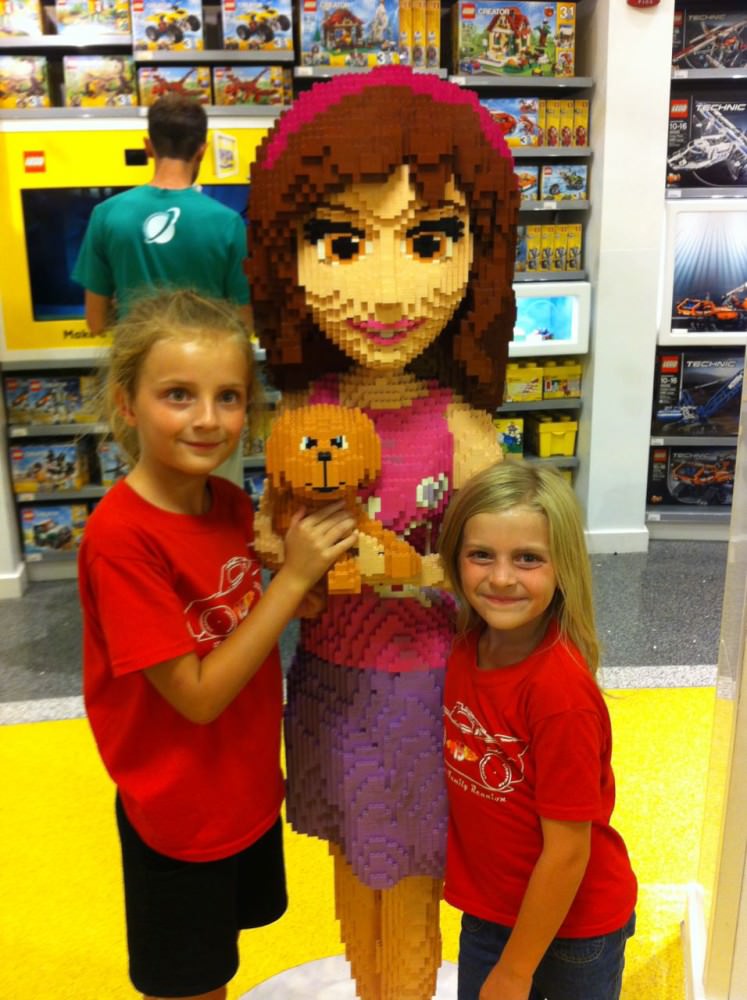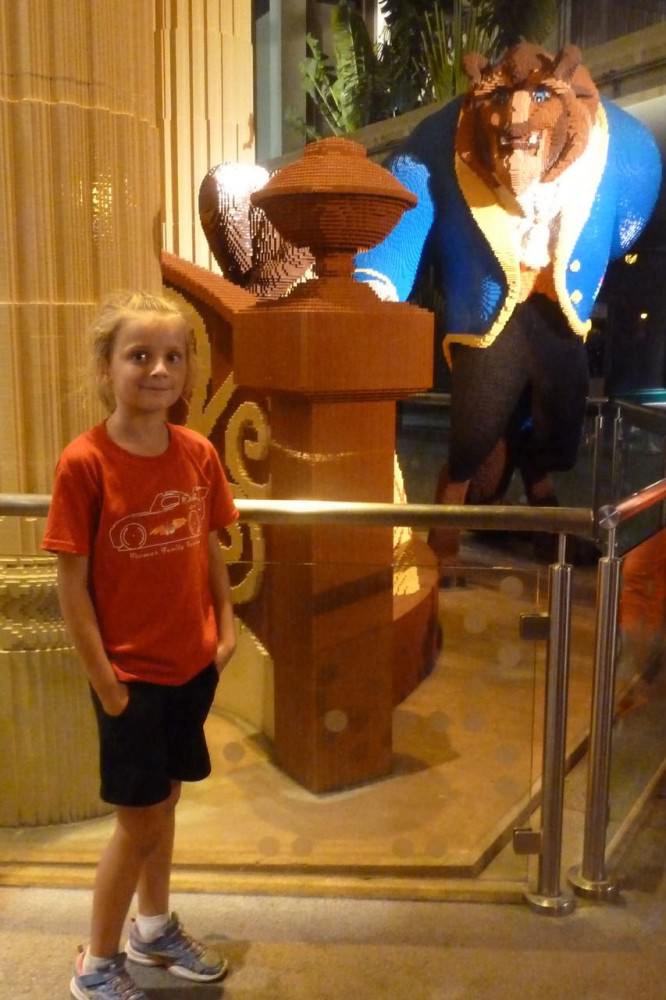 We stumbled upon a car store that had these cars out with interchangeable parts: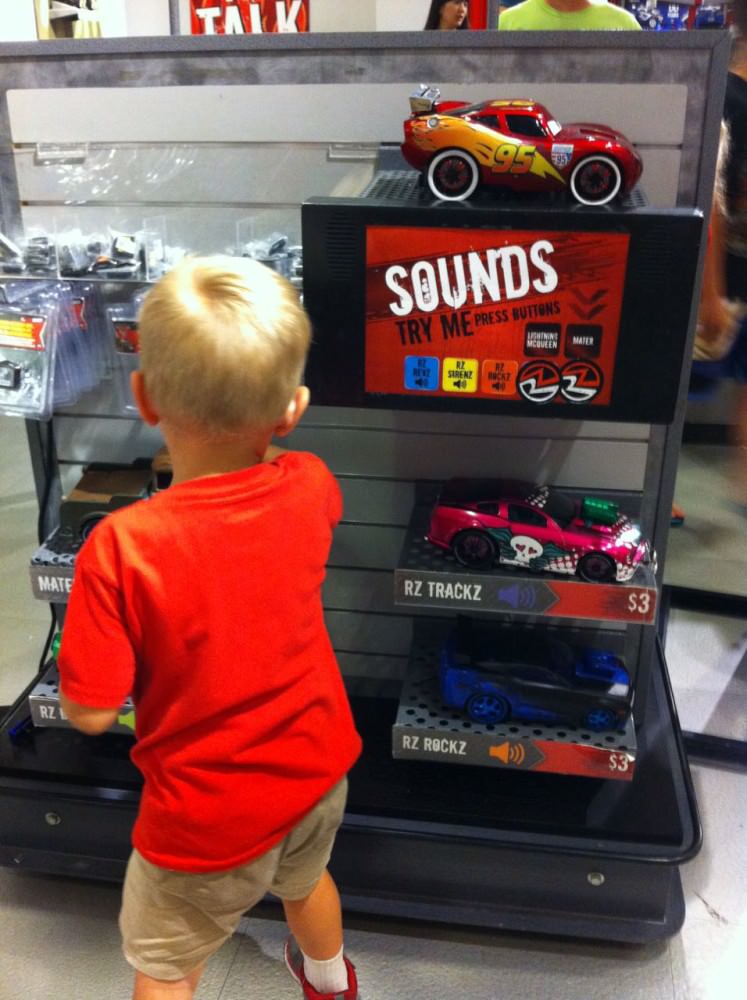 Spencer was a blur running from car to car trading out spoilers and engines. I never tire of his love for vehicles.