We have the Pass of All Passes and occasionally they let us use our pass to get in free to the Rocky Mountain Raceways.  We've never been, but we were pretty sure we had one little boy who would LOVE to experience life at the racetrack.
We donned our ear plugs and sat down in the empty stadium to watch some drag racing.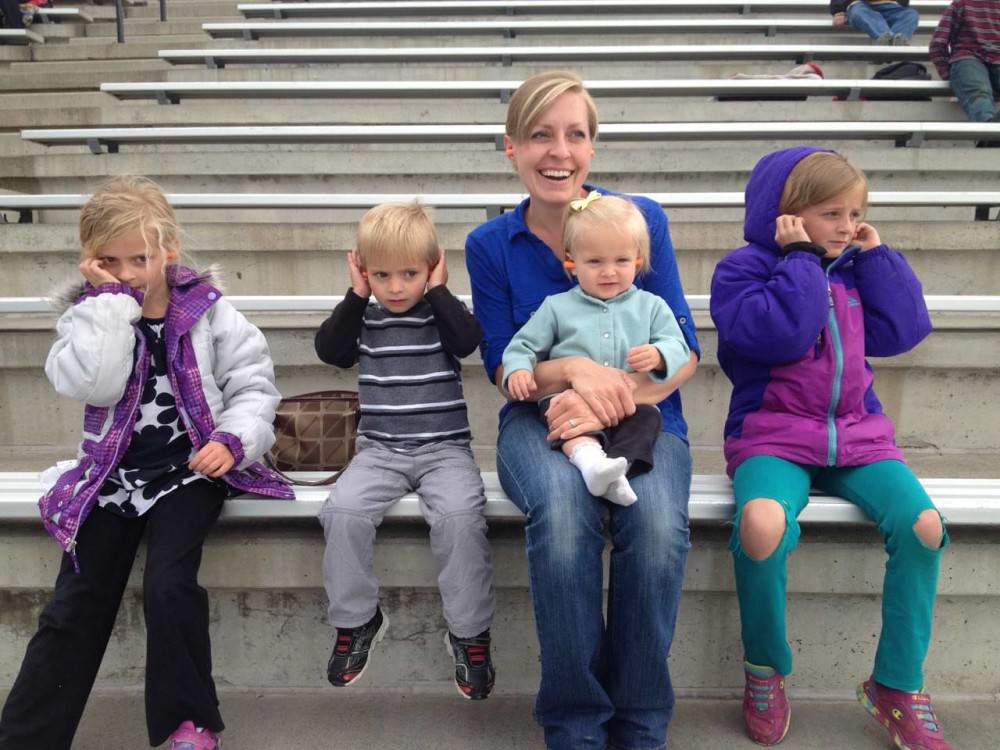 Madison was a little startled by all the commotion: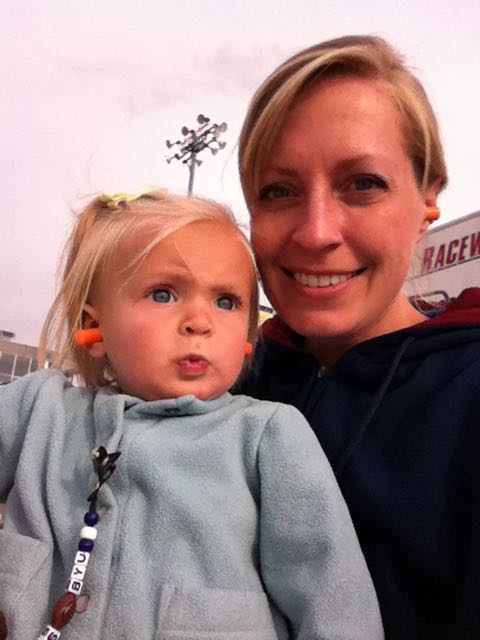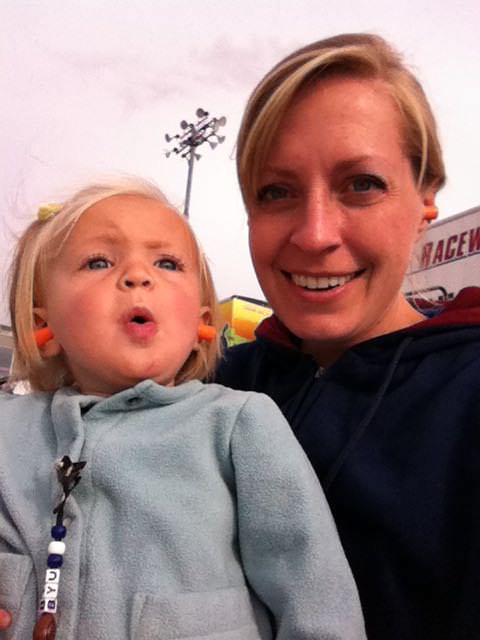 Spencer was in heaven.  Heaven.  HEAVEN.  He sat still for hours watching car after car race.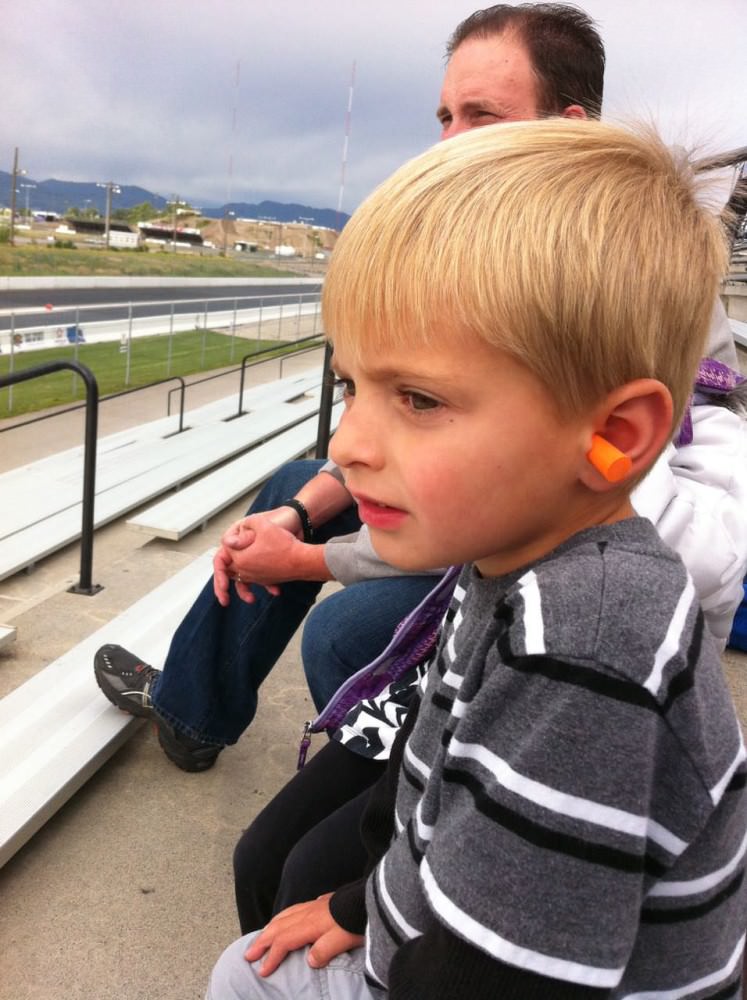 His eyes never left the track: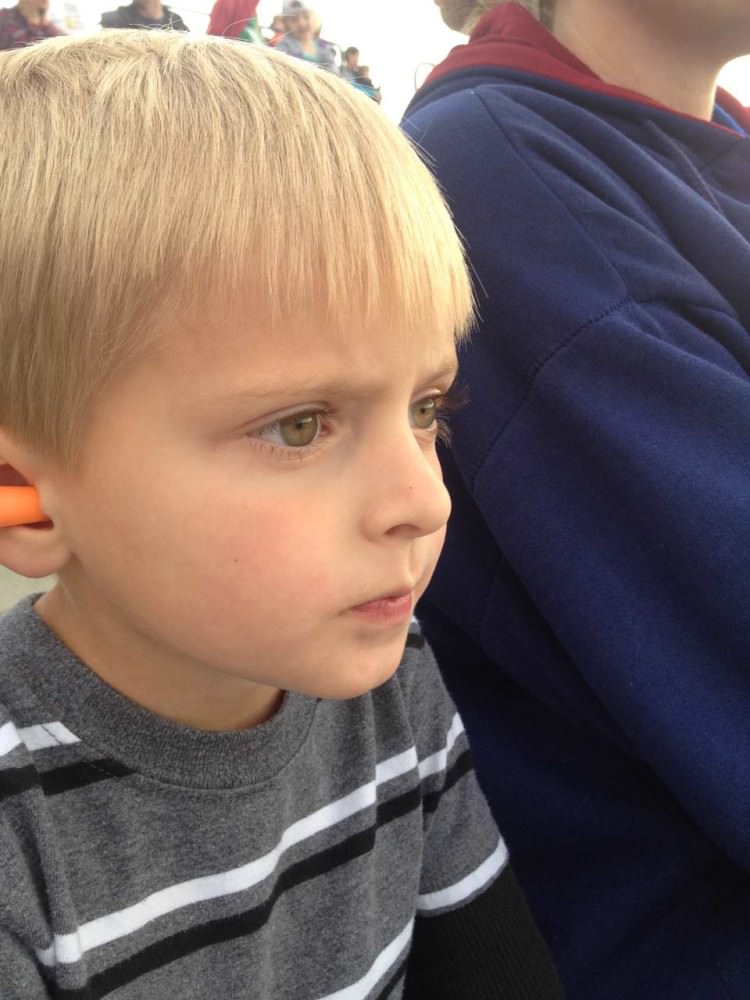 Not even when everyone else was causing commotion around him: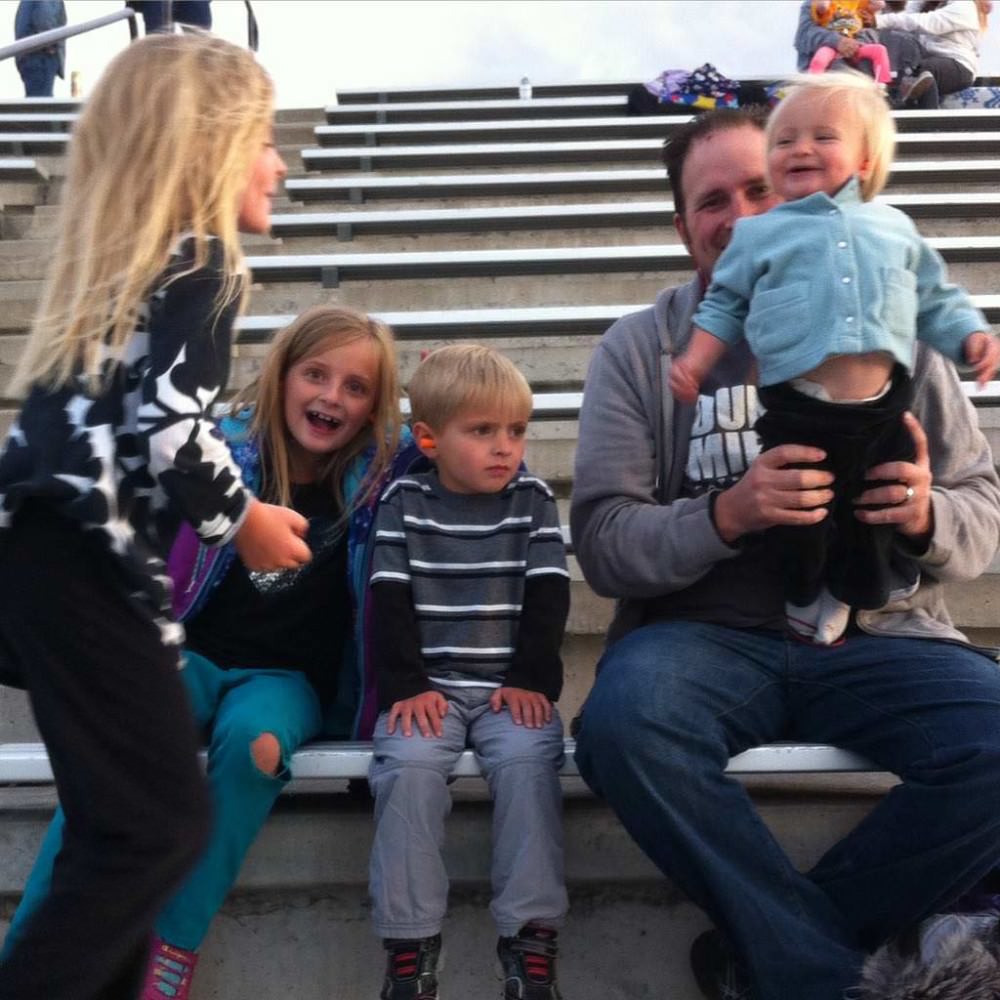 Seeing Spencer's intense focus led me to believe our lives would be a lot less frustrating on Sundays if there were more drag races during sacrament meeting.  Just a thought for the First Presidency.
Caroline giggled and giggled when she saw Madison with her ear plugs.  "She looks like Frankenstein!" she shrieked.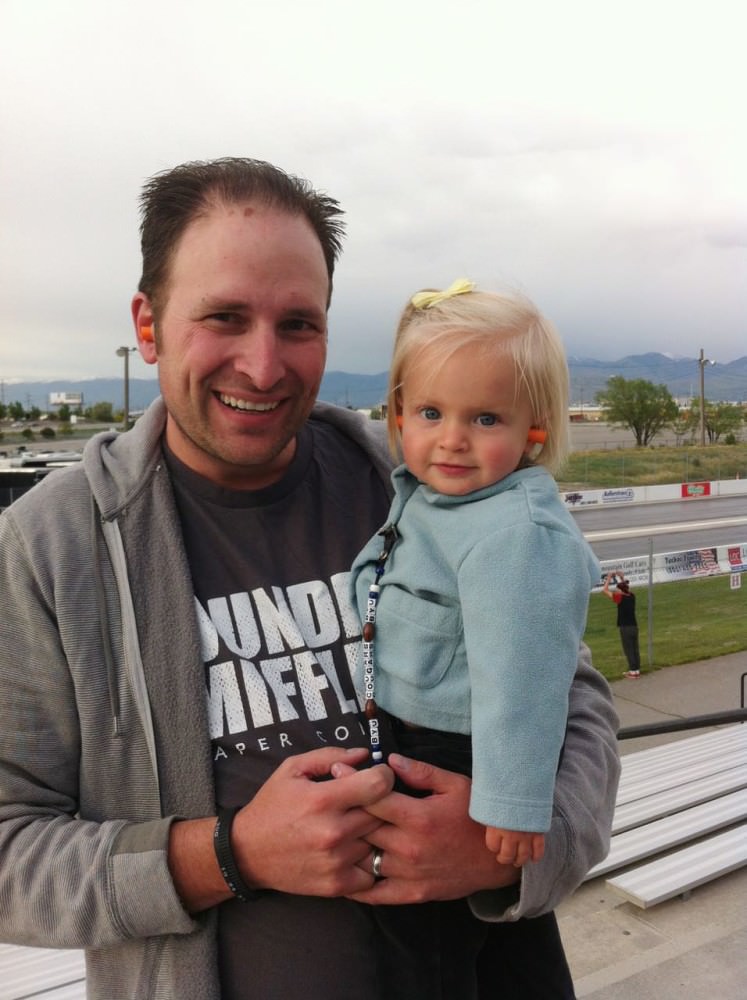 Our tickets gave us access to the pit area where we were able to see the race cars up close.  Madison wasn't sure what to think about that skeleton: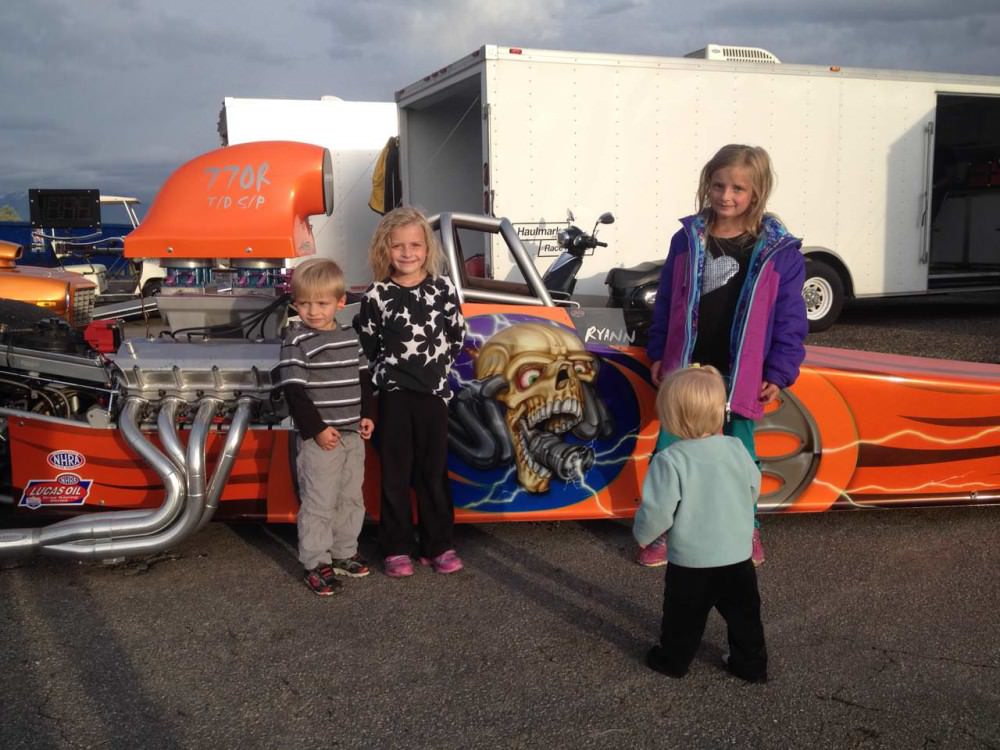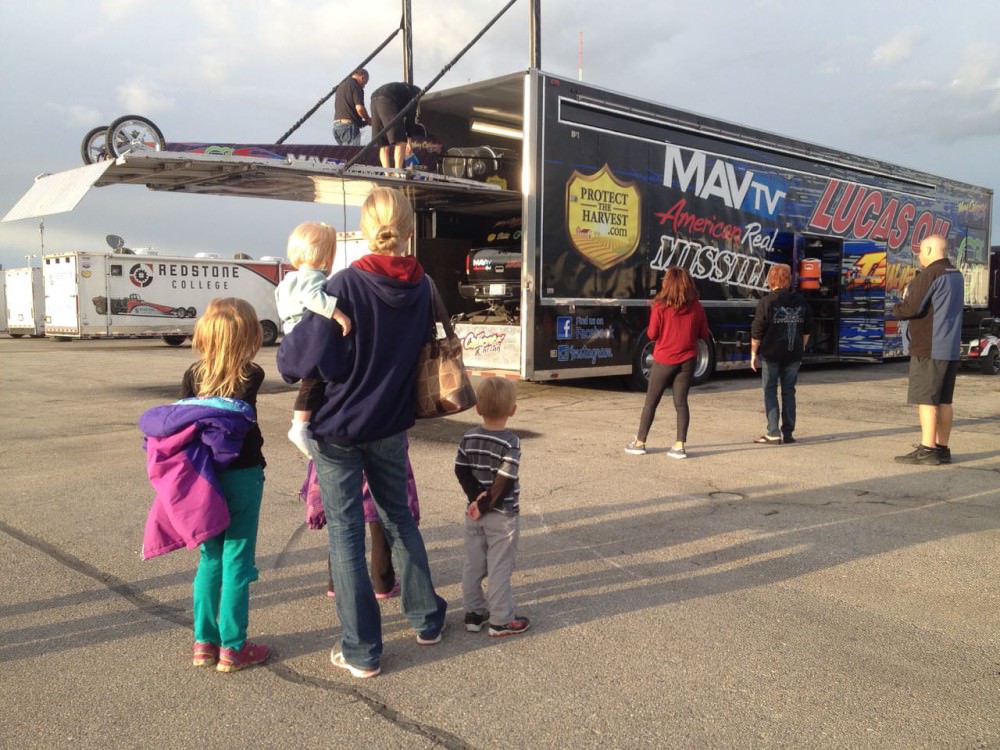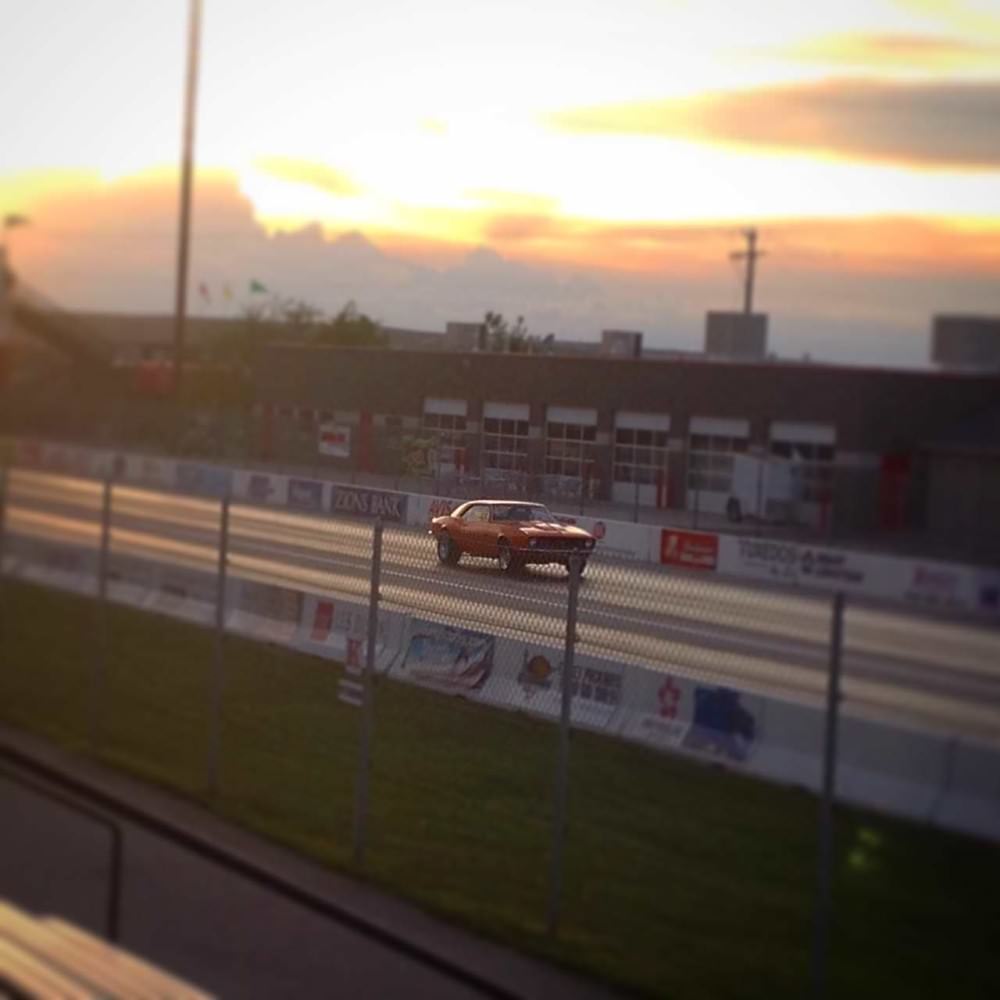 We kept asking Spencer if he was ready to go and he never was so Caroline was the official baby tender watching Madison crawl up and down the bleachers 100 times: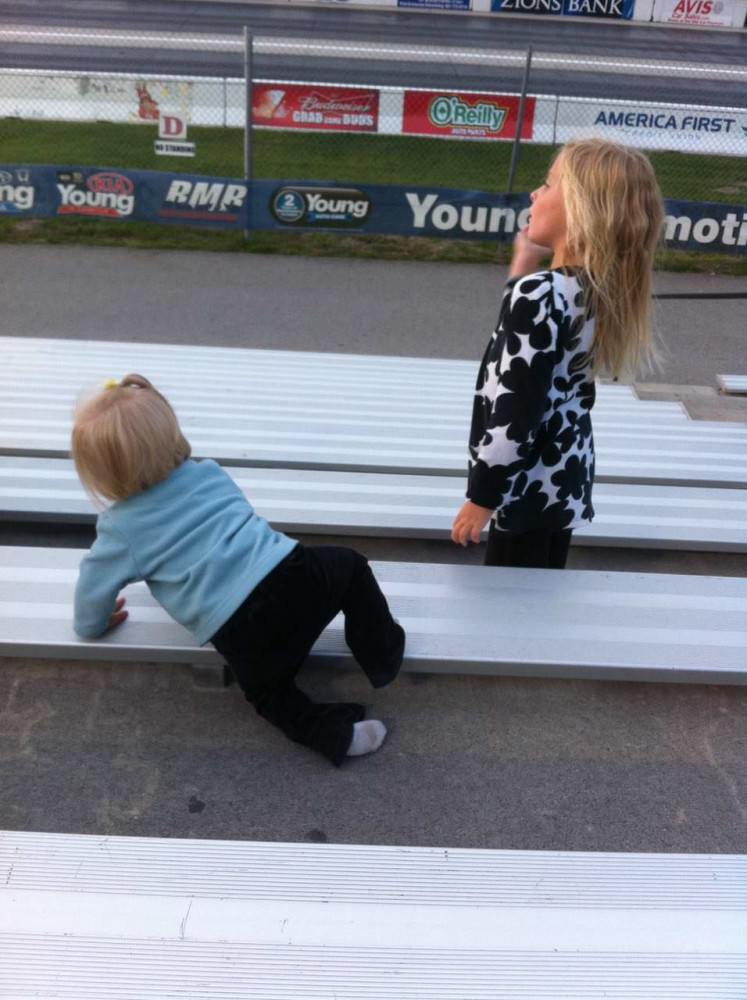 Finally the moment we were waiting for – they brought out the jet engine racers.  Those things were loud and fast!
We just had the best time at the race track which I hate admitting because I never thought of myself as belonging to the crowd that enjoys patronizing such places, but there you have it.  I guess I'm more redneck than I thought.
The next day Spencer's toy cars raced all day long: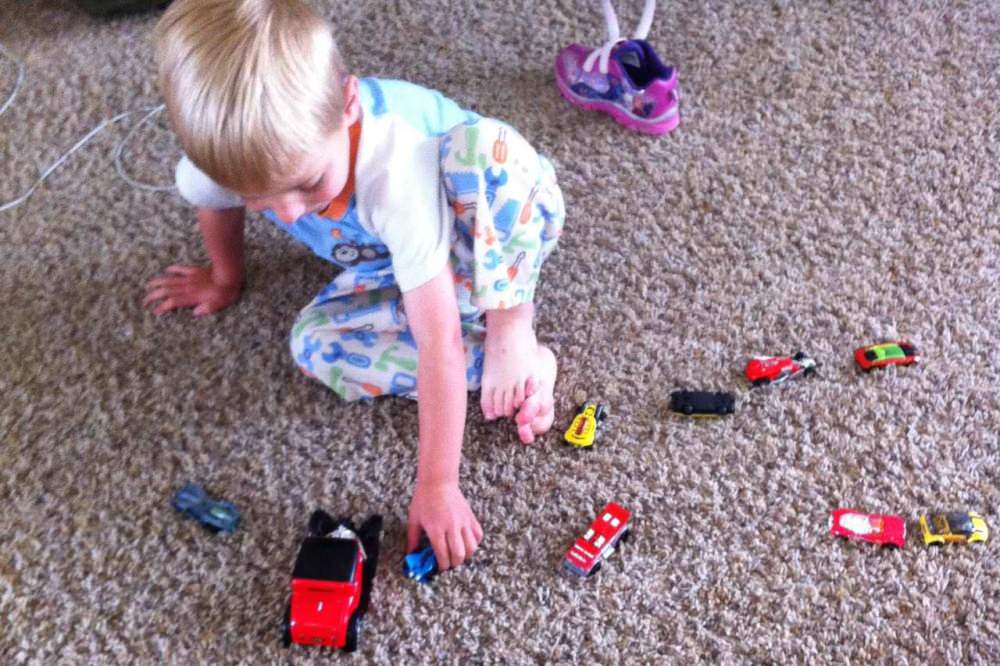 A few weeks later another Rocky Mountain Raceways event was added to our pass.  This time it was Motocross.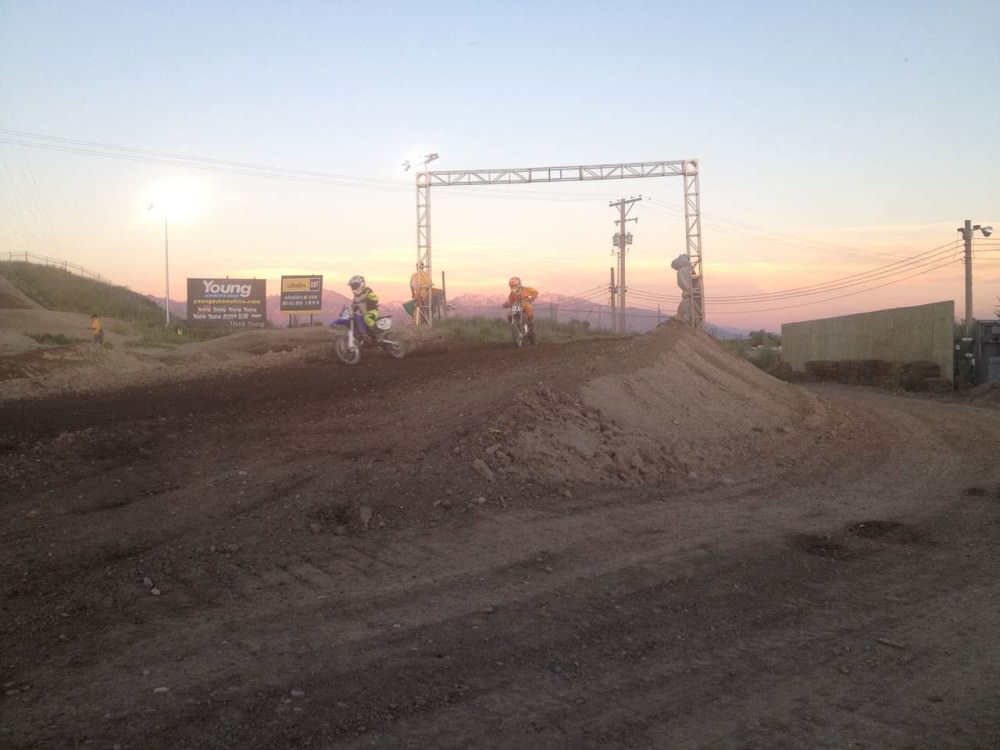 These bleachers were crowded so baby couldn't wander and the track smelled like manure so this experience was much less enjoyable for those of the female persuasion.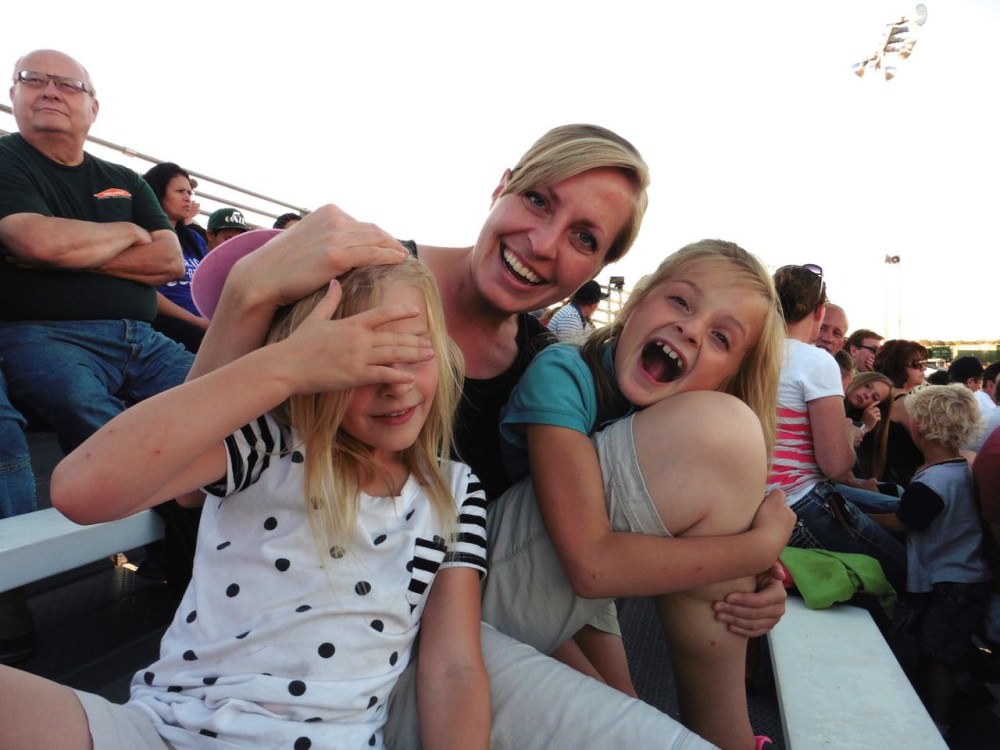 These guys however: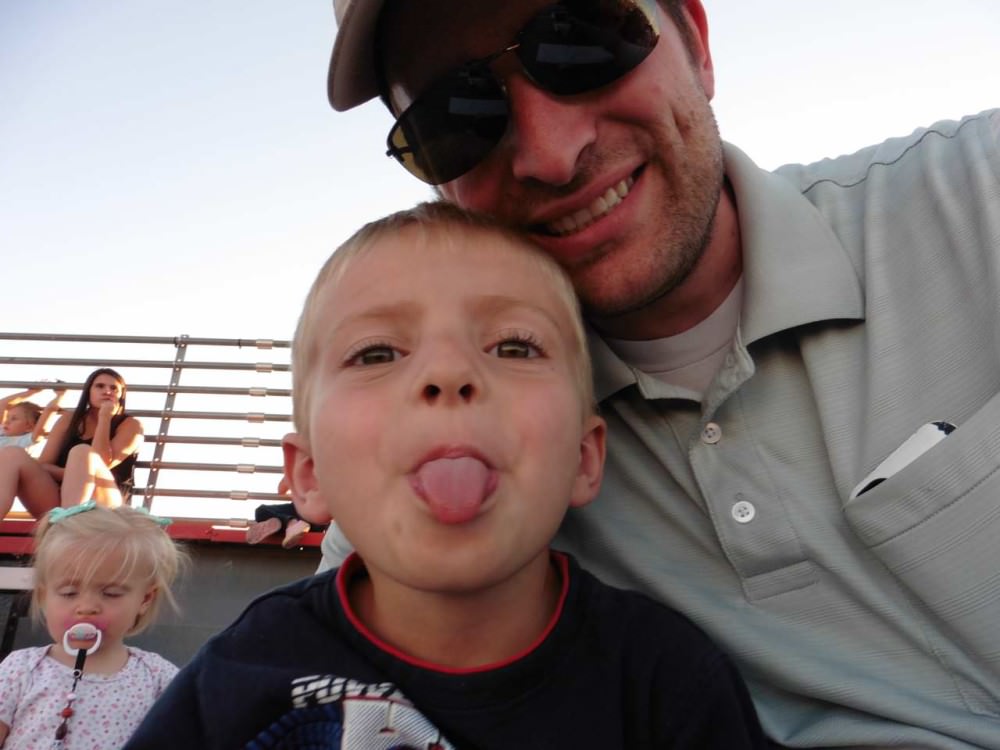 LOVED it.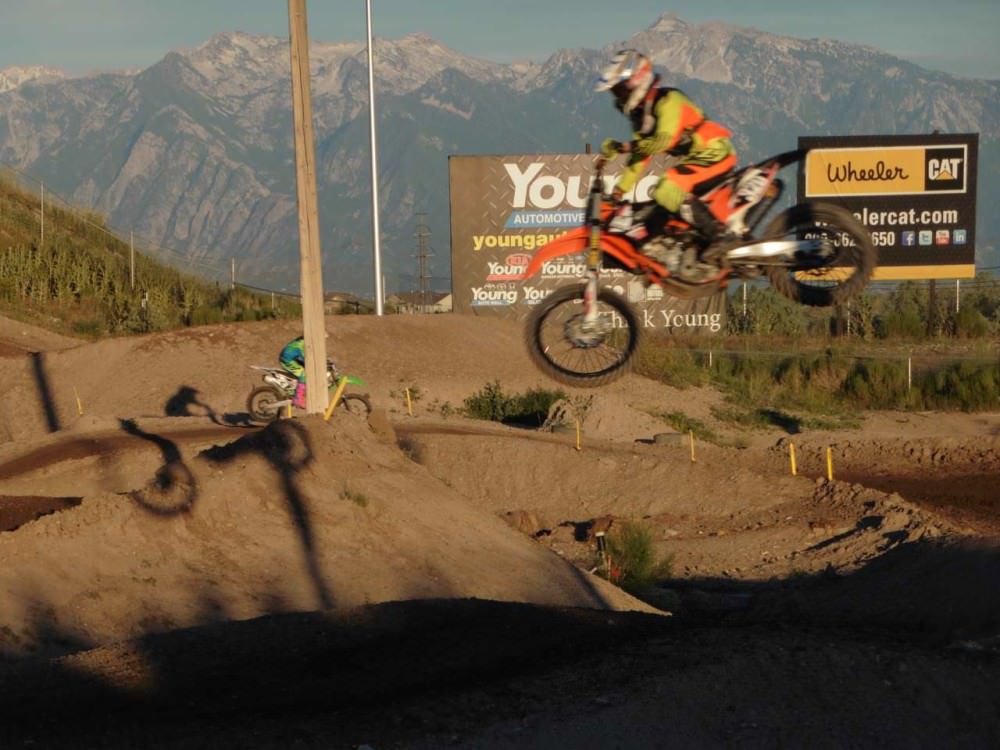 Again, Spencer can't be bothered to look away from the track for a photo, nor could he help himself from making motorcycle noises all. night. long: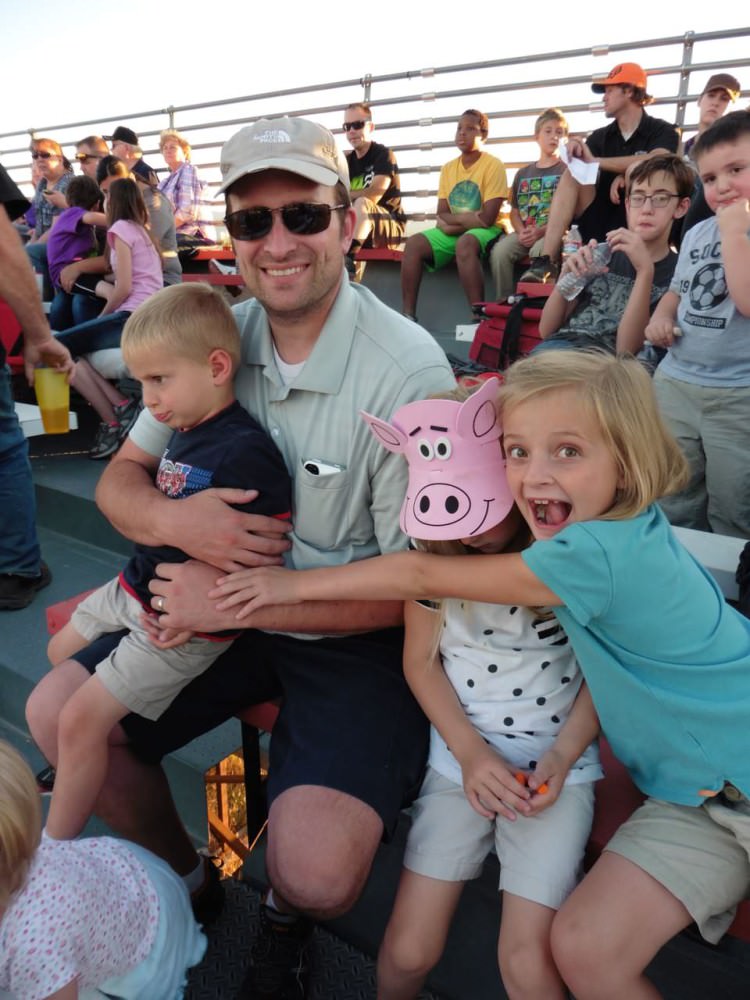 We left the racetrack only to realize we had somehow gotten a flat tire!  Boo.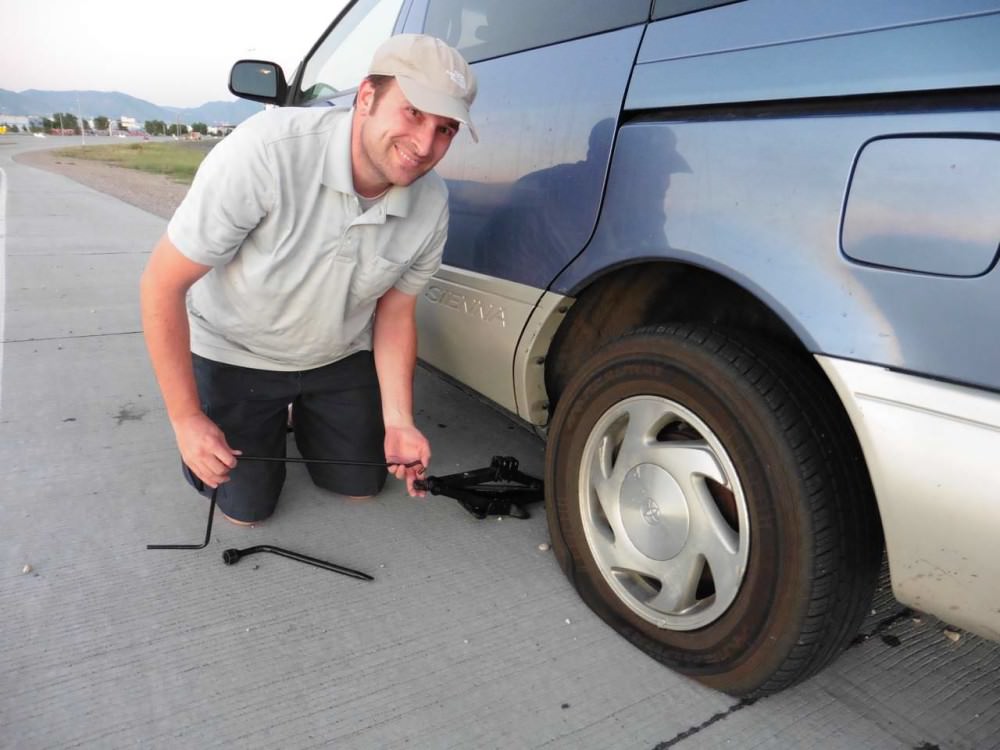 Our evening at the raceways prompted Spencer to draw this: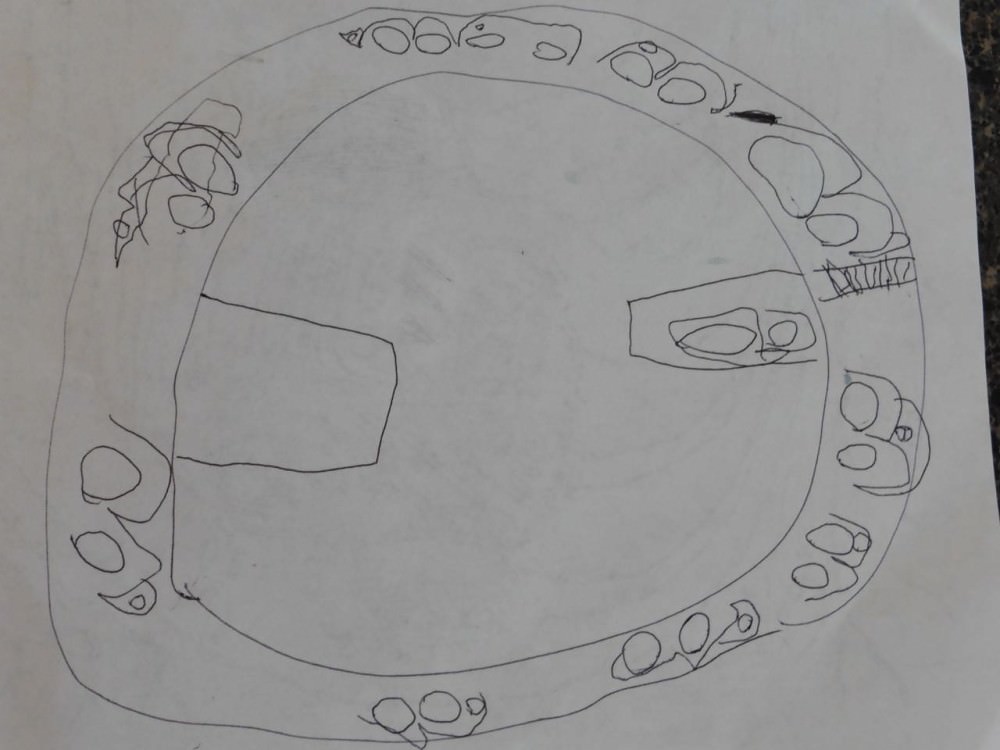 Until next time, RMR.