Now that school has started, I get to resume one of my favorite activities– looking over Brooke's school papers.  Let's see what the first few weeks of school have brought us.
Looks like Brooke's back to her old antics of taking creative license when writing her name: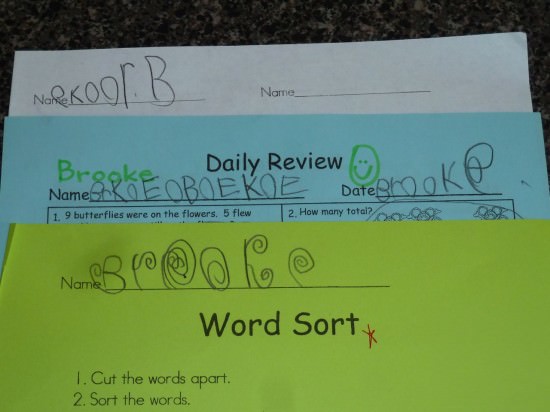 I'm not quite sure how to interpret what I see on the blue paper above.  I'm sort of feeling like her new teacher may not appreciate Brooke's efforts to add excitement to the "name" portion of her papers.  I mean really, she has all of the right letters.  It's as if the teacher thinks it's important that the letters occur the correct number of times and in the right order or something silly like that.
And then we have this one: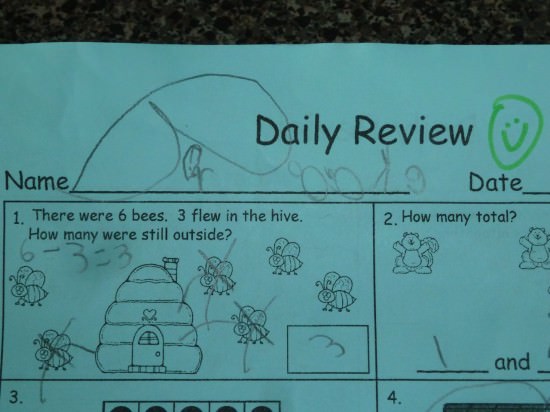 Me:  "Brooke, what's going on here with your name?"
Brooke:  "The 'B' is eating the 'r' and the two 'o's' are pigs that are going to get eaten next and the 'k' and 'e' had to turn around to see what was going on."
Me:  "…"
Next is a doodle: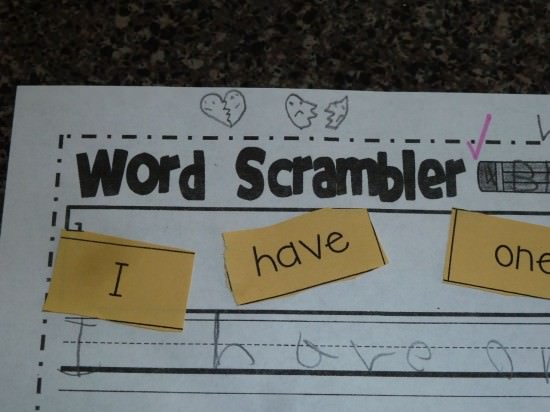 Me:  "Tell me about this heart you drew up here."
Brooke:  "Oh.  The heart is when me and Ania were together and now we're not together anymore and we're not happy about that."
Sad.
And this may be my new favorite: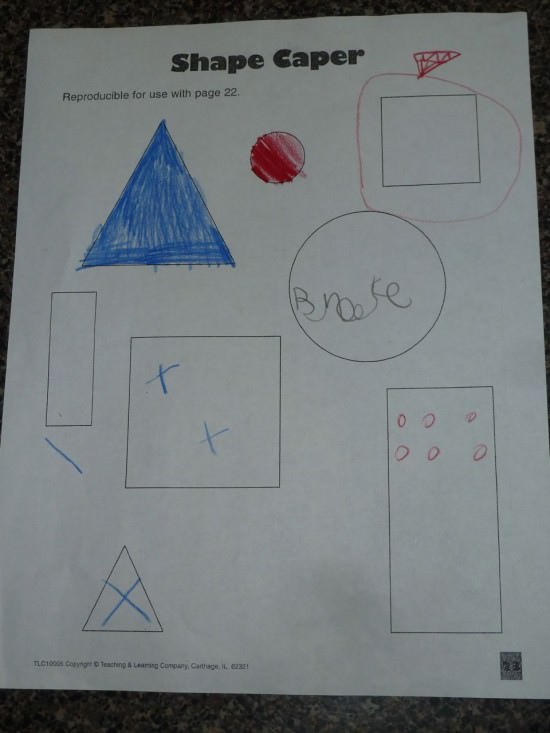 Me (Thinking to myself as I'm choosing to ignore the "cursive" writing of her name and noticing instead her red circle around the square):  "Sigh.  Looks like she's doodling again."
Then I see the back of the paper: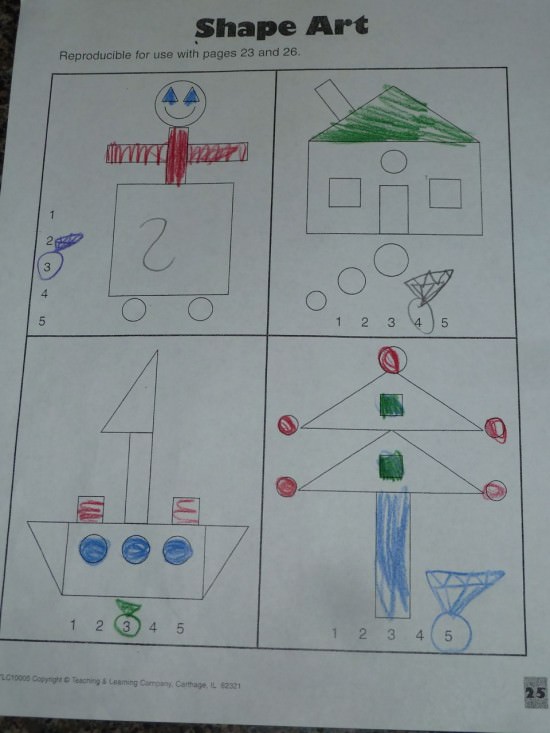 Me:  "Brooke.  What's going on with these numbers you circled?"
Brooke:  "My teacher said to draw a ring around the right answer."
Draw…a ring…around the right answer.  A ring.
I will forever chuckle about that.