The newest member of our family has learned a fun trick.  Sleeping?  No…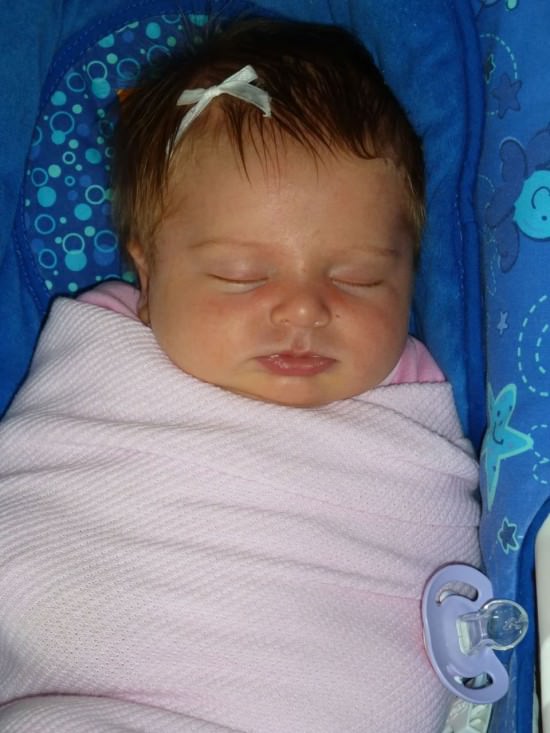 Hanging out in her swing?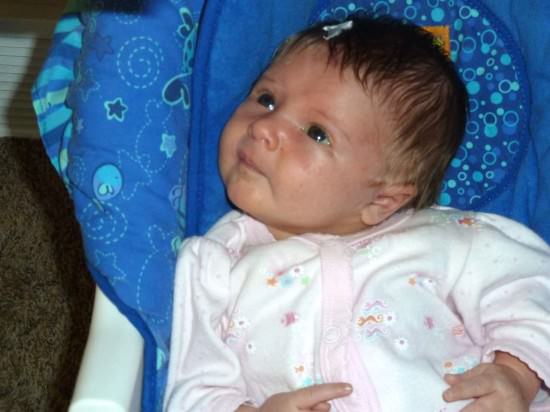 No…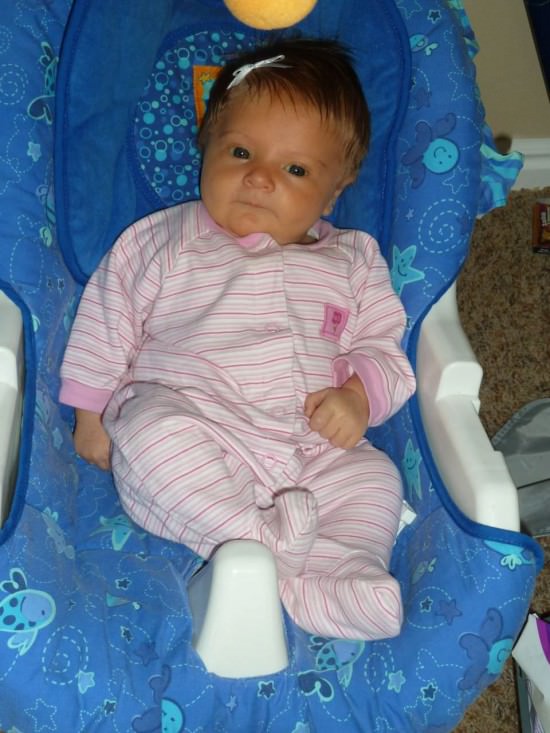 Wait for it…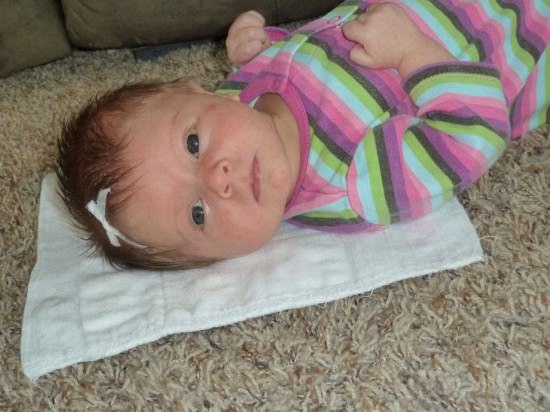 Wait for it…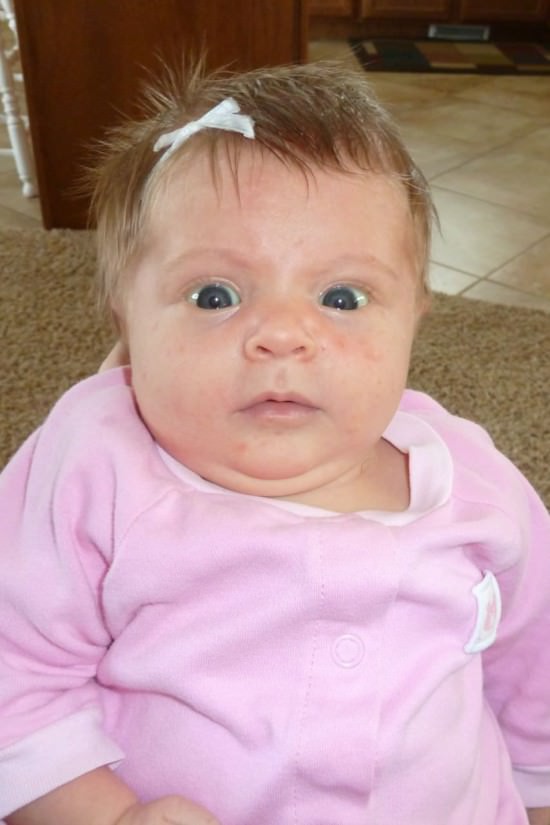 Bingo!  She smiles!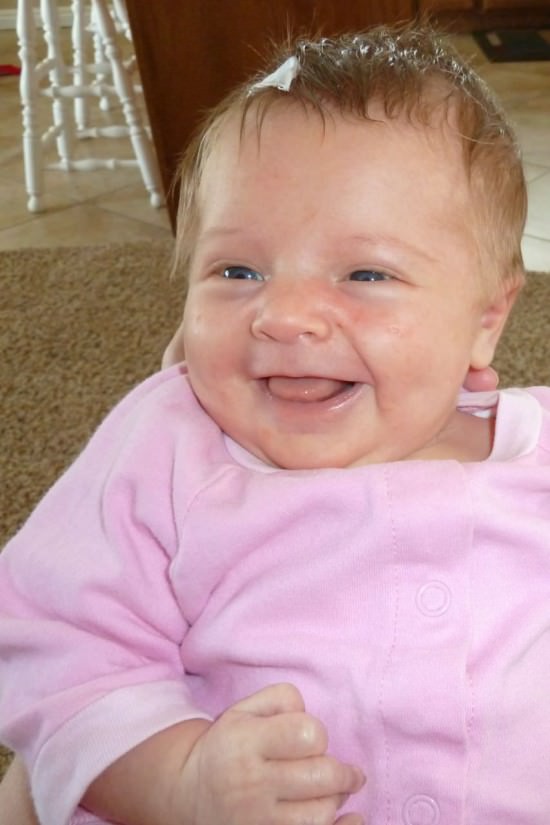 In honor of this groundbreaking developmental milestone, let's look at a few things that make me smile.
Spencer's huge grin is contagious: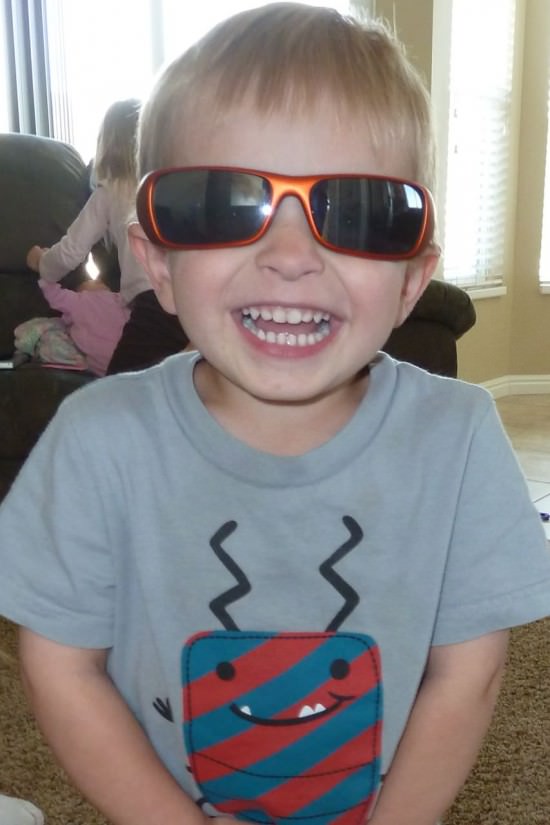 Daddy-daughter time is always sweet whether both parties are awake…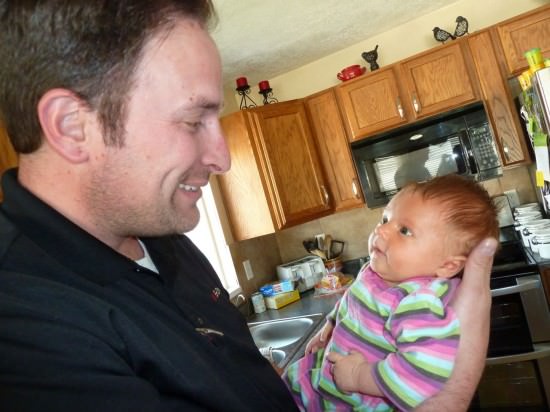 …or asleep: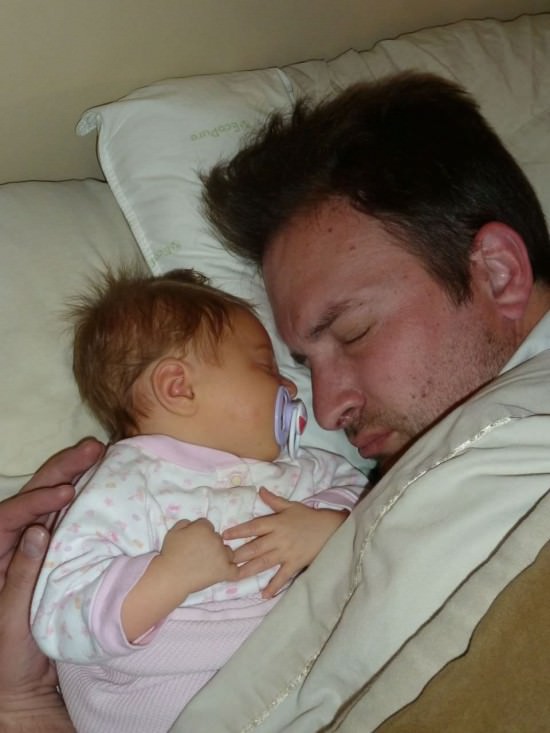 Of course I love seeing how cute Caroline is with her new sister: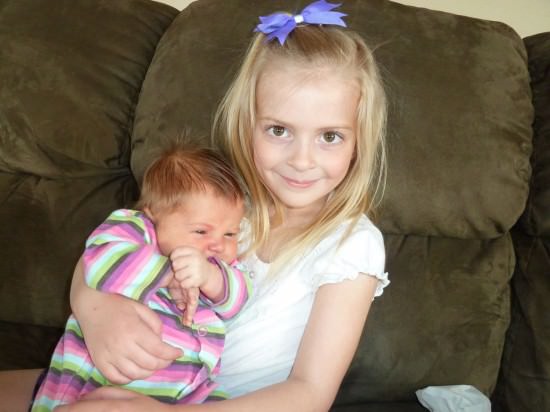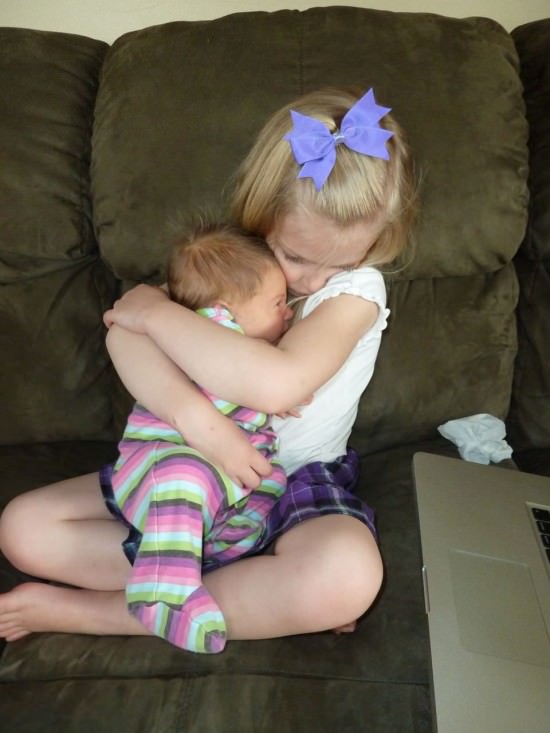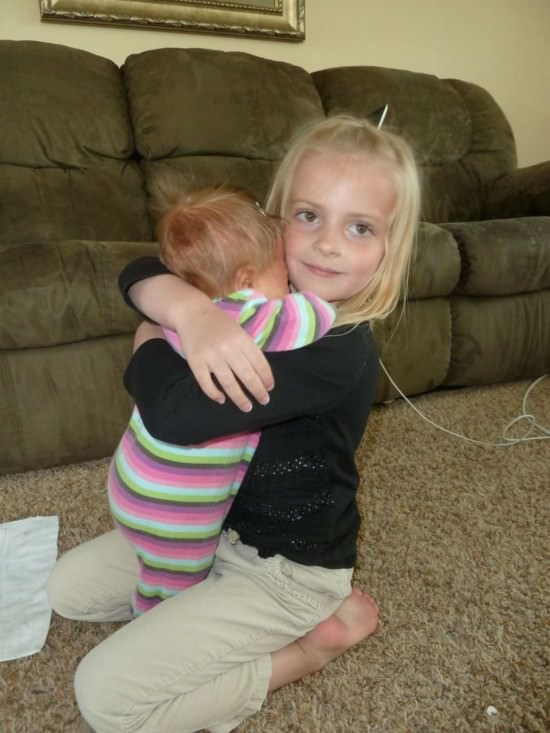 Every day I put Madison on a blanket on the floor to hang out.  Every day Caroline decides a blanket isn't good enough and makes a bed for her: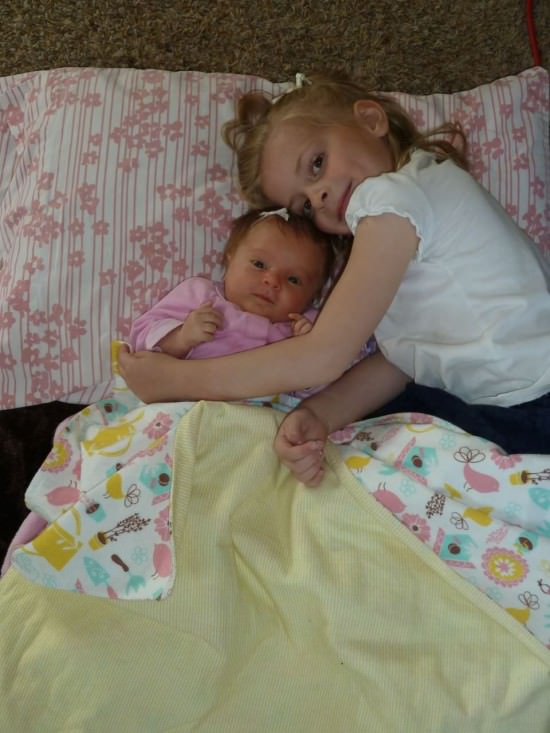 Brooke's always good at bringing a smile to my face.  Here we have her in her scuba diving get-up: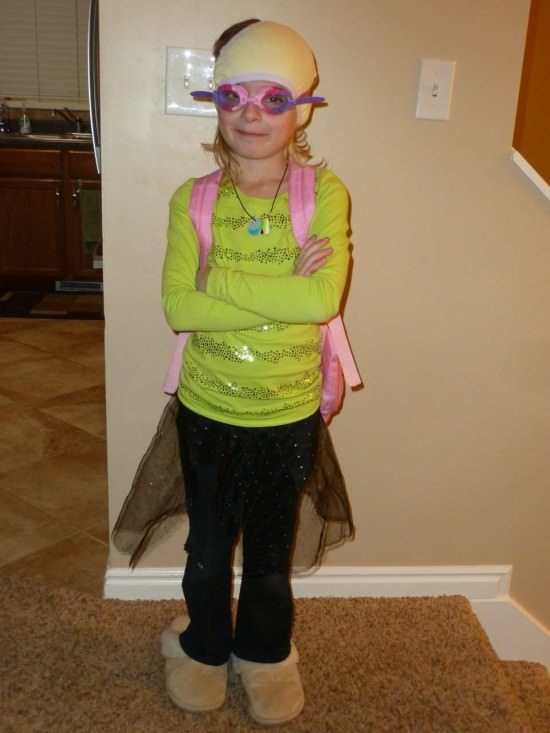 Why yes, that is underwear on her head.  She found it makes a convincing swim cap which then inspired the goggles, her backpack to hold her oxygen tanks, and my slippers as flippers.
Then we have a couple of school papers.  This was on the back of one of her worksheets: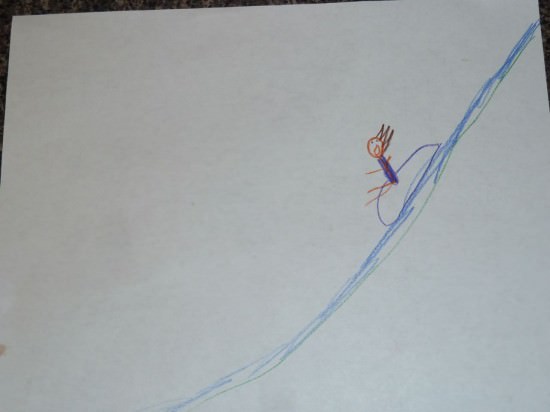 I wish I knew why she felt it was necessary to draw her sliding down a hill on a tube on the back of her paper.
I love this one: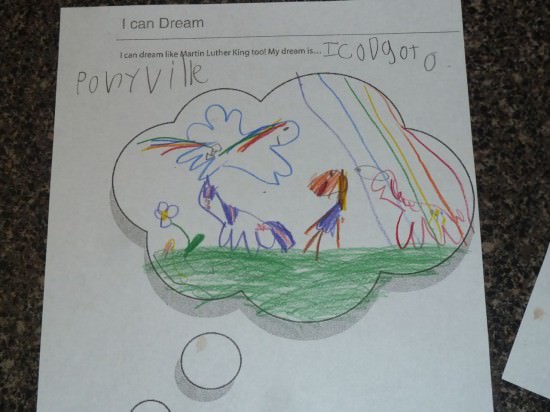 It says, "I can dream like Martin Luther King too!  My dream is…I could go to Ponyville."  Just think how much better this world would be if that had been Martin Luther King, Jr.'s dream.
Conference weekend brought many smiles.  Spencer got to help make homemade ice cream: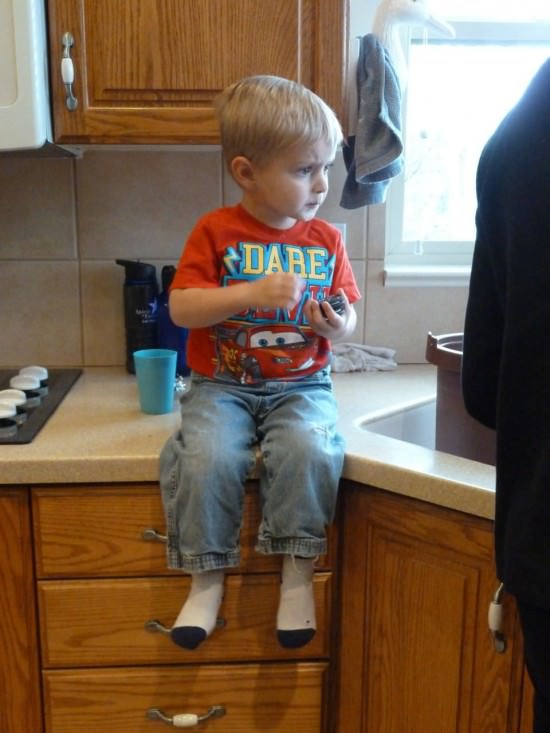 Sarah got to hold my newborn.  Here she is trying to make it look like Madison is her and Jeff's baby: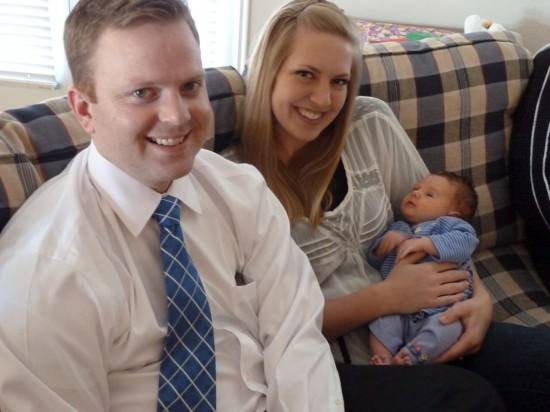 Nice try.
I was internally smiling as I took a little nap.  Let the record show that this happened between Conference sessions: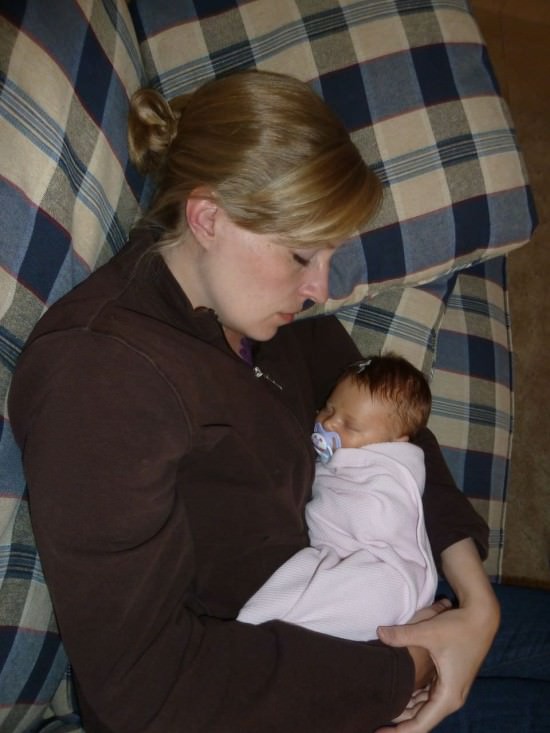 My dozing during Conference luckily evaded being photographed.
The boys were so cute playing with cars together: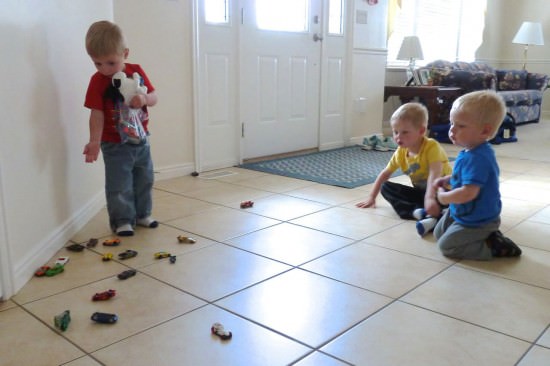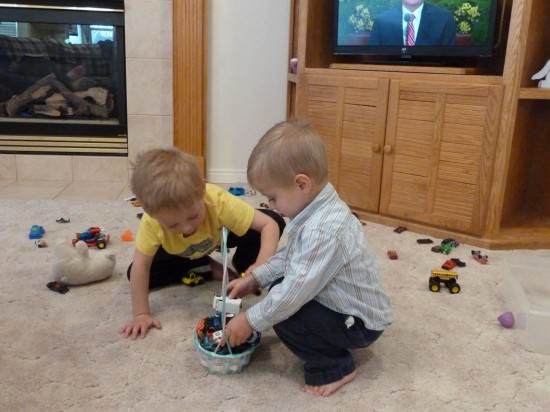 My mom had a turn with the baby: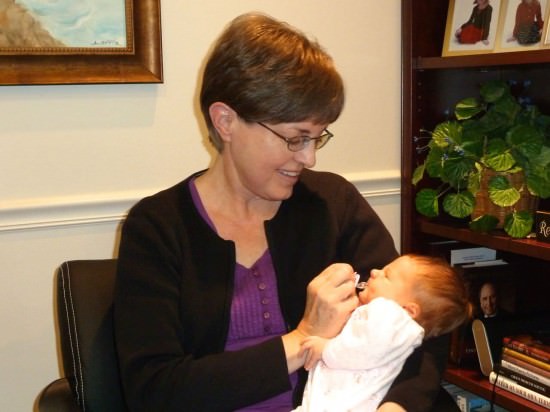 My mom, sister, and I started planning Madison's baby blessing brunch: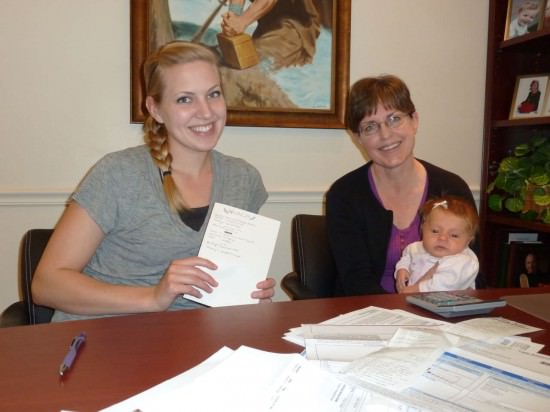 Sarah convinced me Madison was smiling at her, so I ran to get the camera…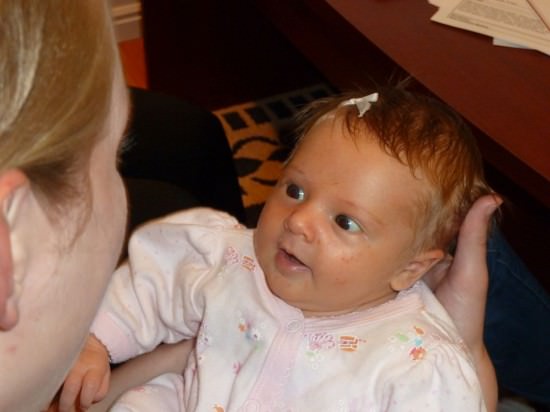 …and was then blessed to capture crying:
Oh well.  We need to experience the crying to better appreciate the smiles, right?