Brooke has decided it's time to decorate for Halloween and she has taken matters into her own hands.  Last night she used chalk to decorate our front steps.  Should you choose to visit us your bravery may be tested.
You'll find a footprint: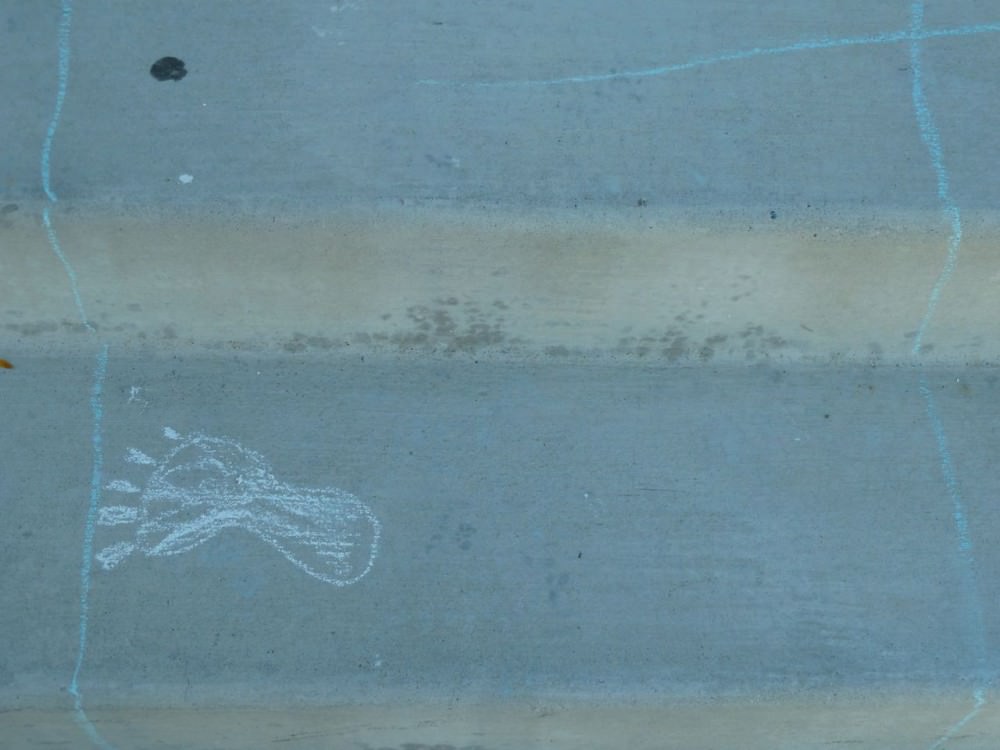 A bone: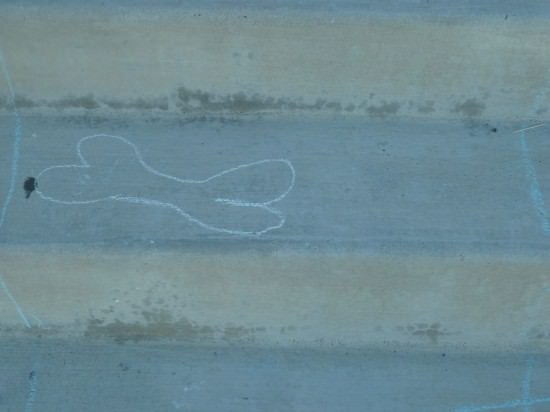 The cutest…er…I mean SCARIEST Frankenstein I've ever seen: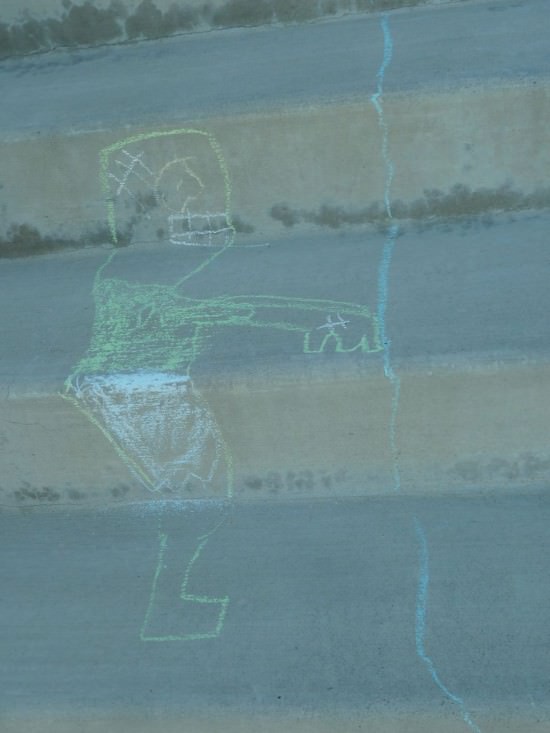 Some bugs:
And this picture from bottom to top is broken glass, a skeleton head, a rat, and a knife stabbing a heart(!!!) (should I be worried?!):
If you make it through that gauntlet there's a big BOO waiting for you: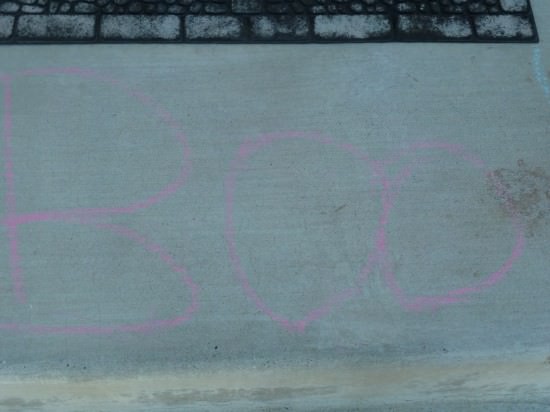 Happy almost October!