We thought the many little boys of our group would enjoy a red Cars-themed shirt, and we were right!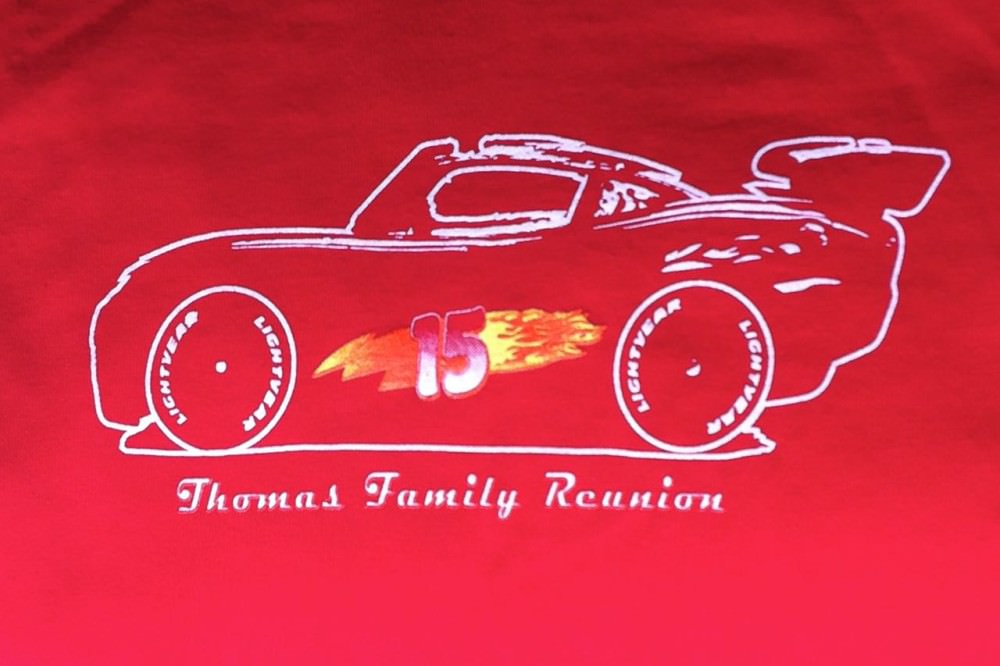 Caroline spent some quality time with Wynne while we were all getting ready: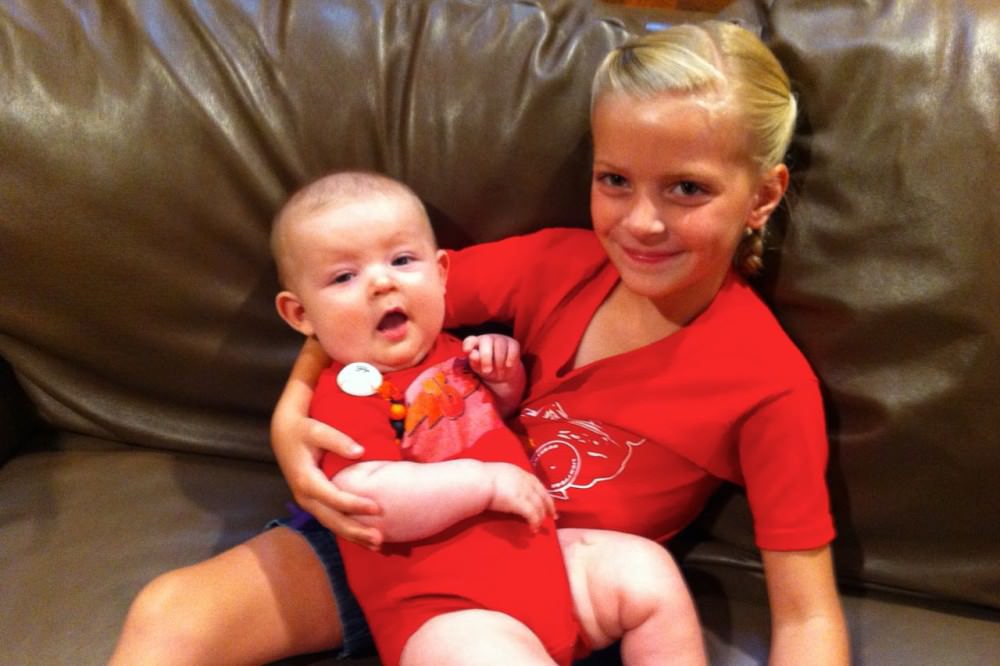 Time to head to California Adventure!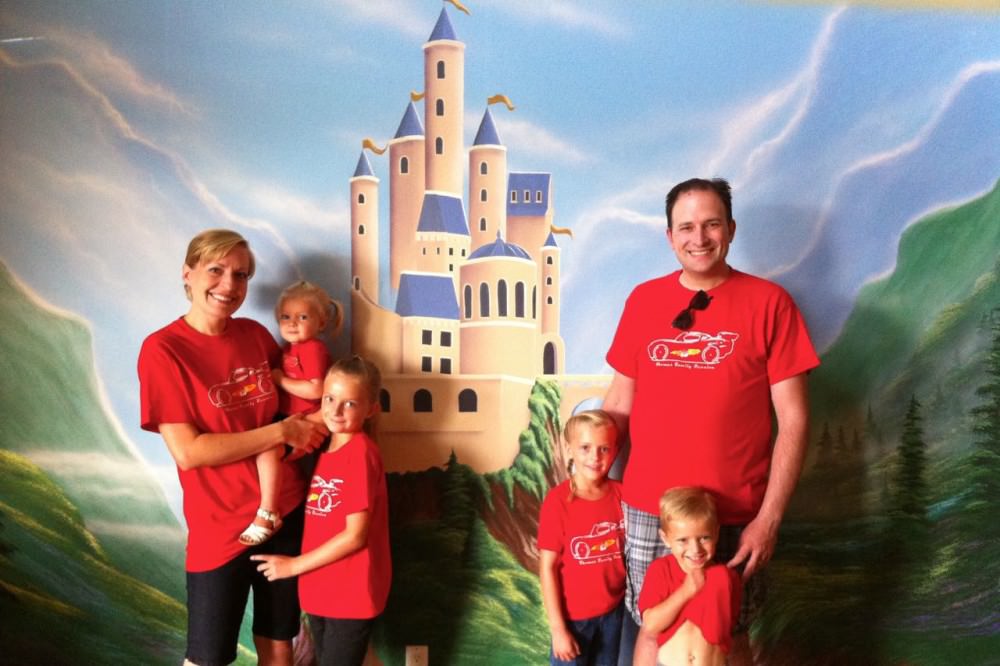 We got there before the park officially opened, so we spent some time with Walt and Mickey: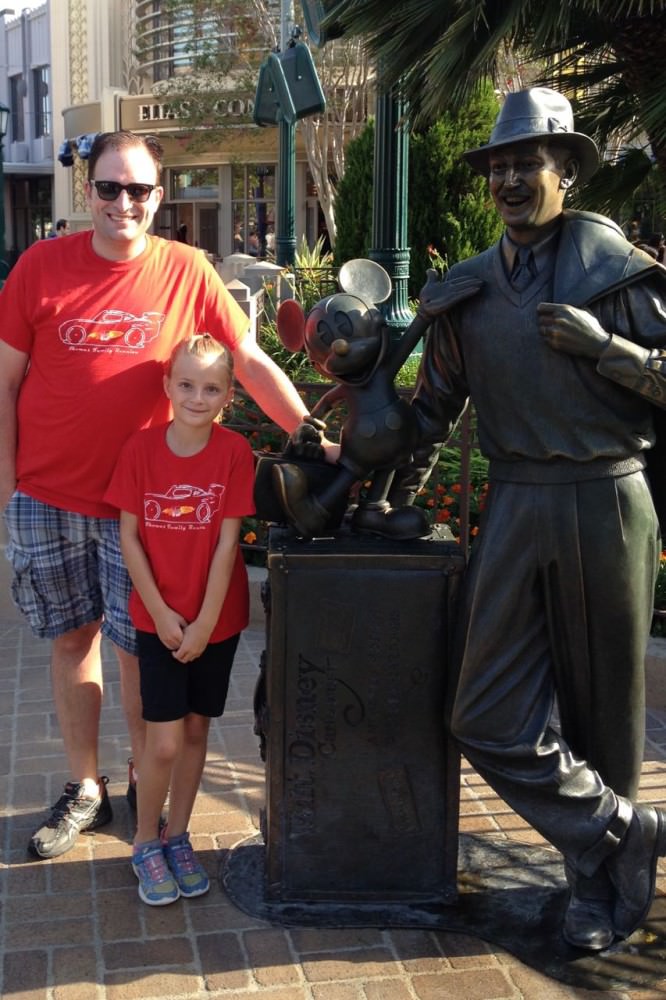 Toy Story Mania was first on our list of things to do!  Of course that meant we needed pictures of everyone looking goofy with the glasses: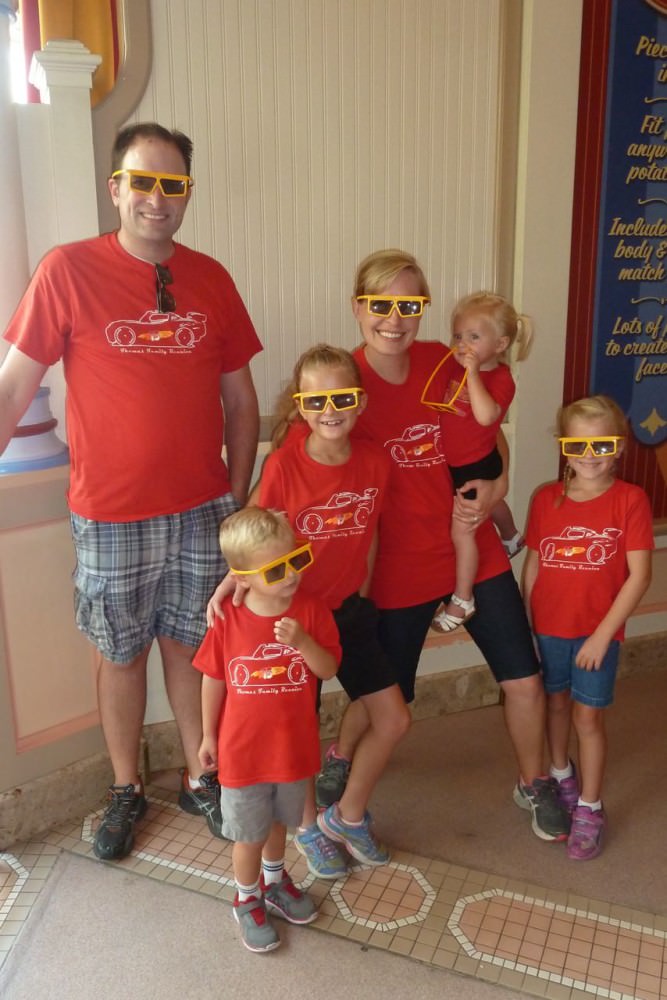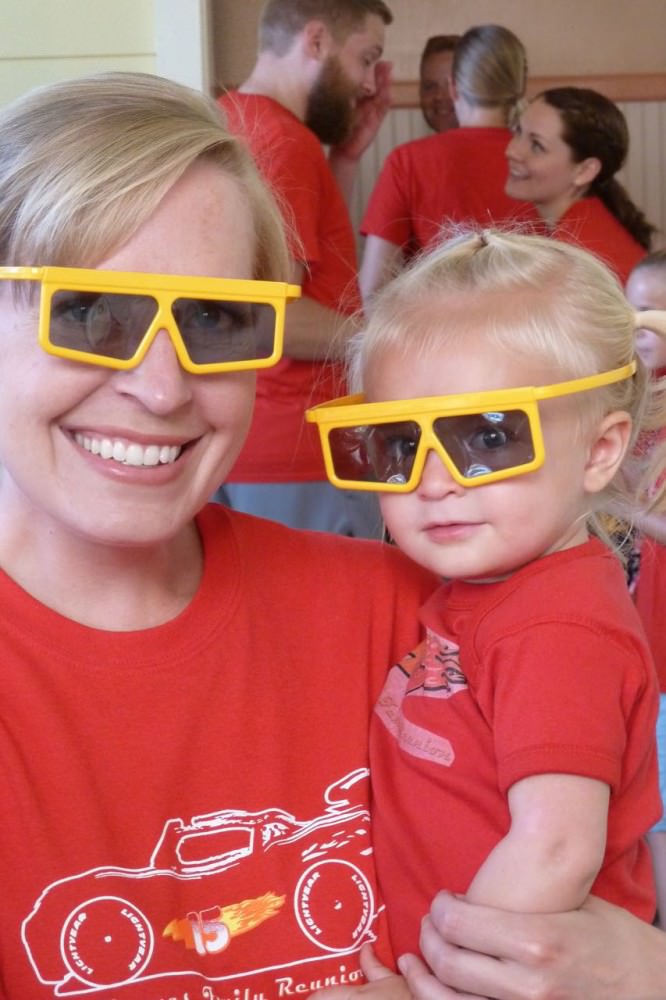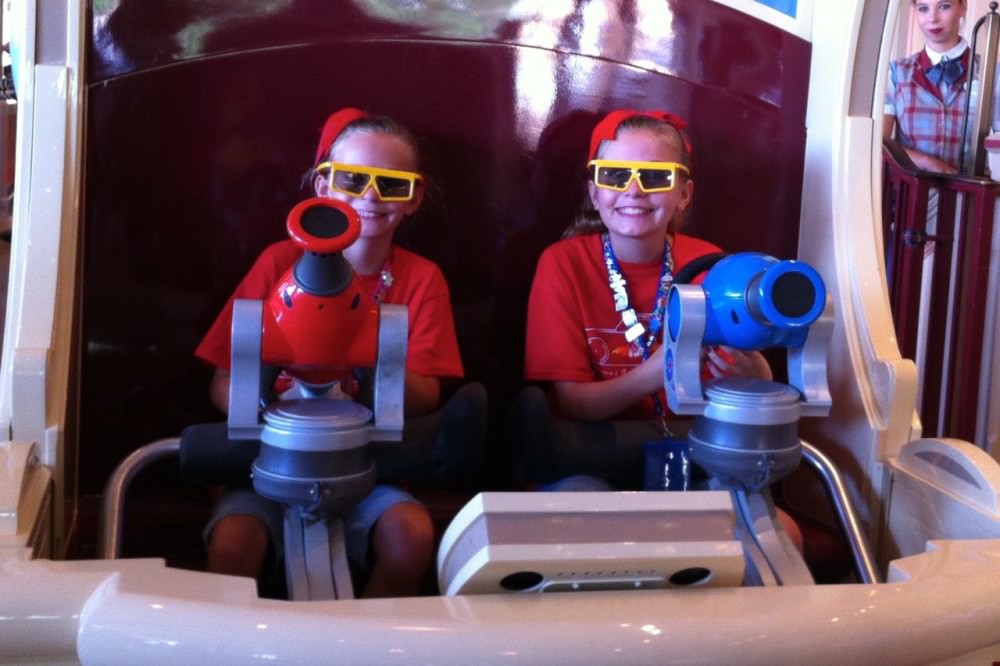 Shoot!  Blurry picture of Caroline and Haley.  They still look cute, though, so I'm including it: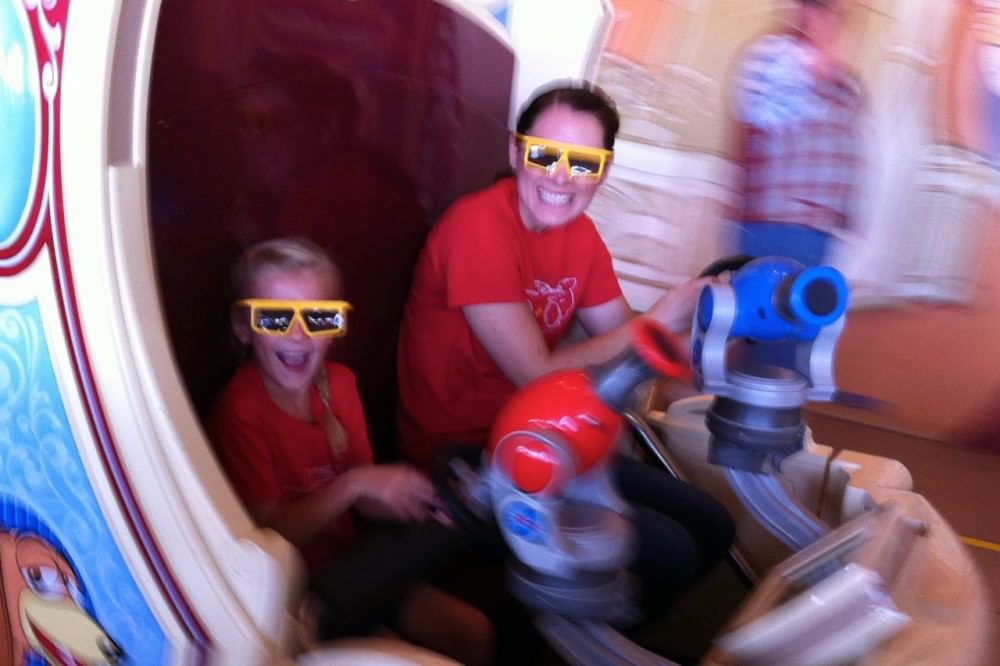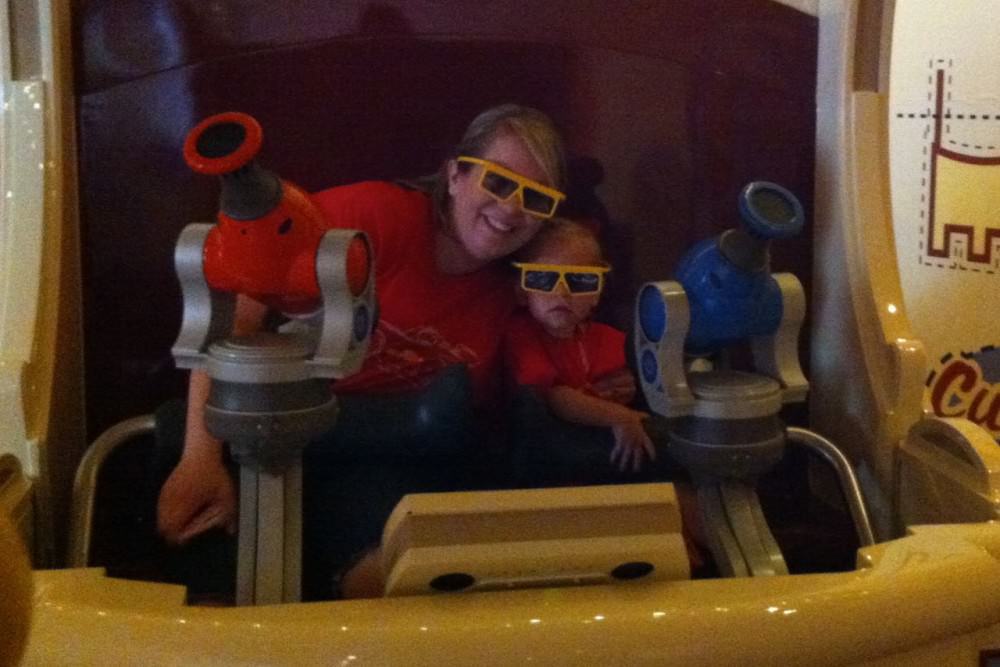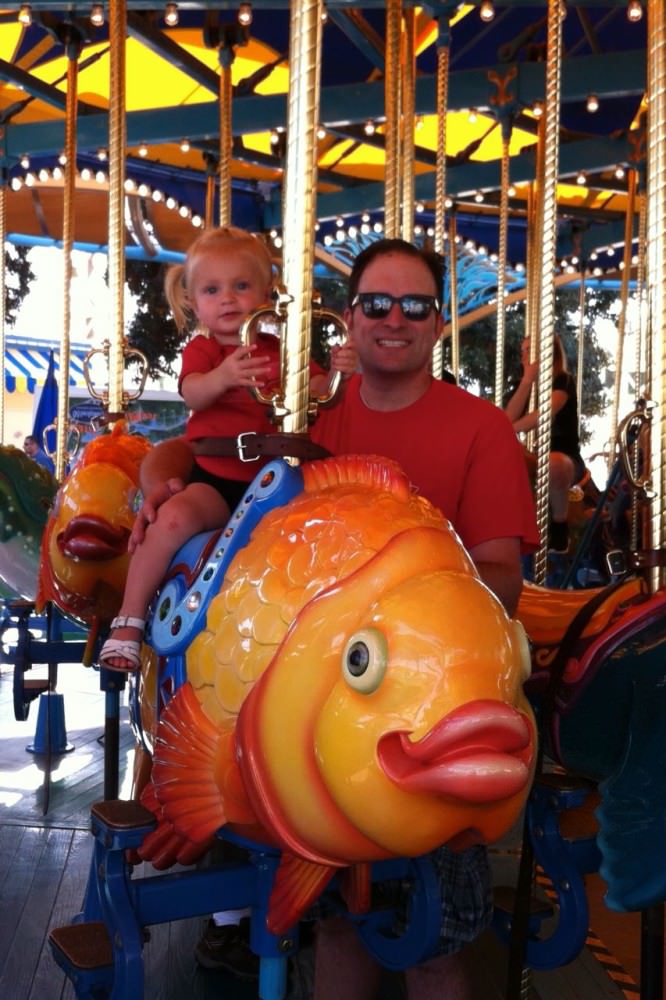 Cars shirts in Cars Land: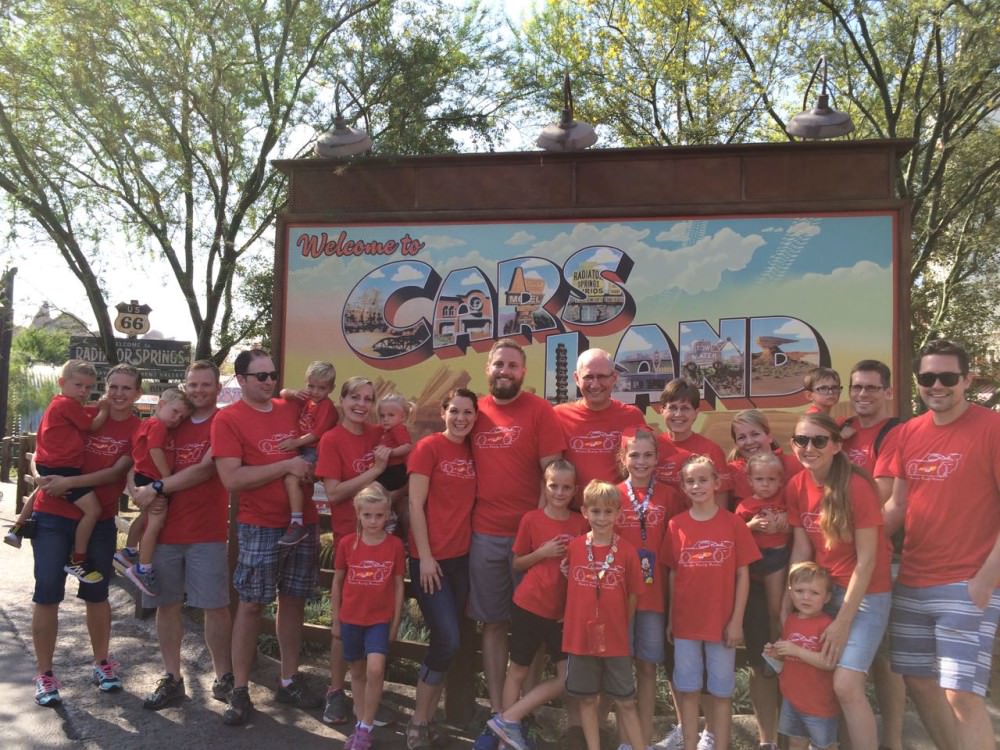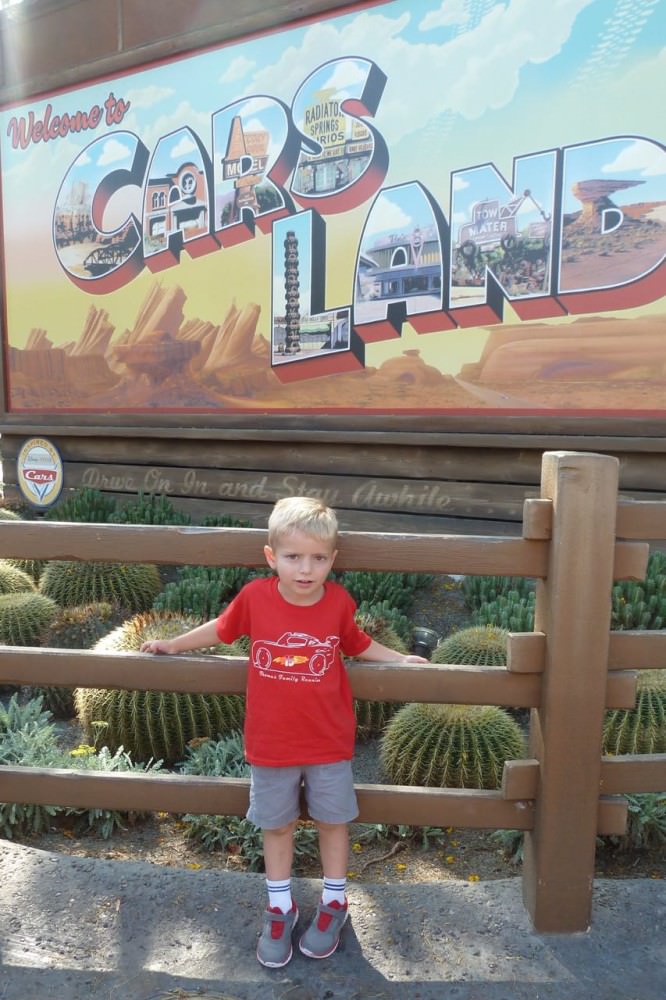 Caroline was a little nervous to ride the Cars ride, but she was brave: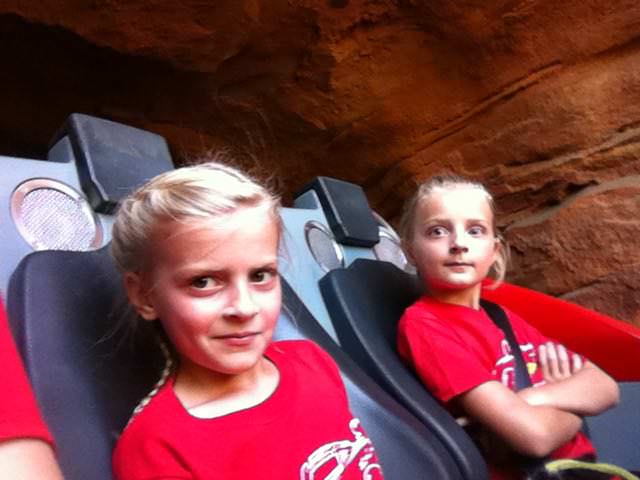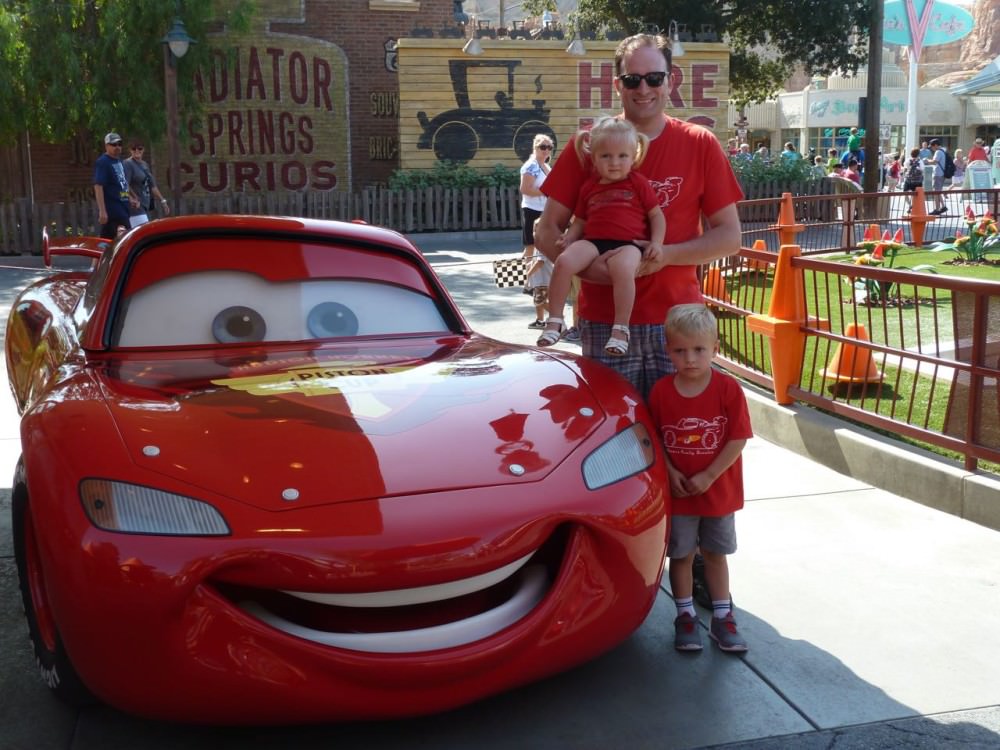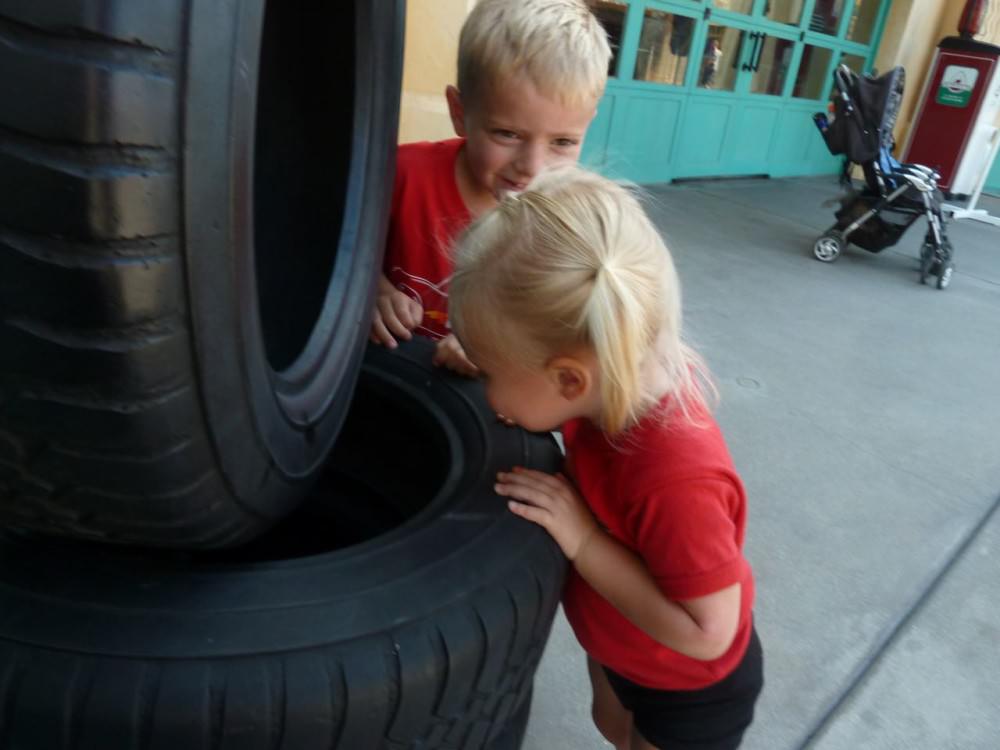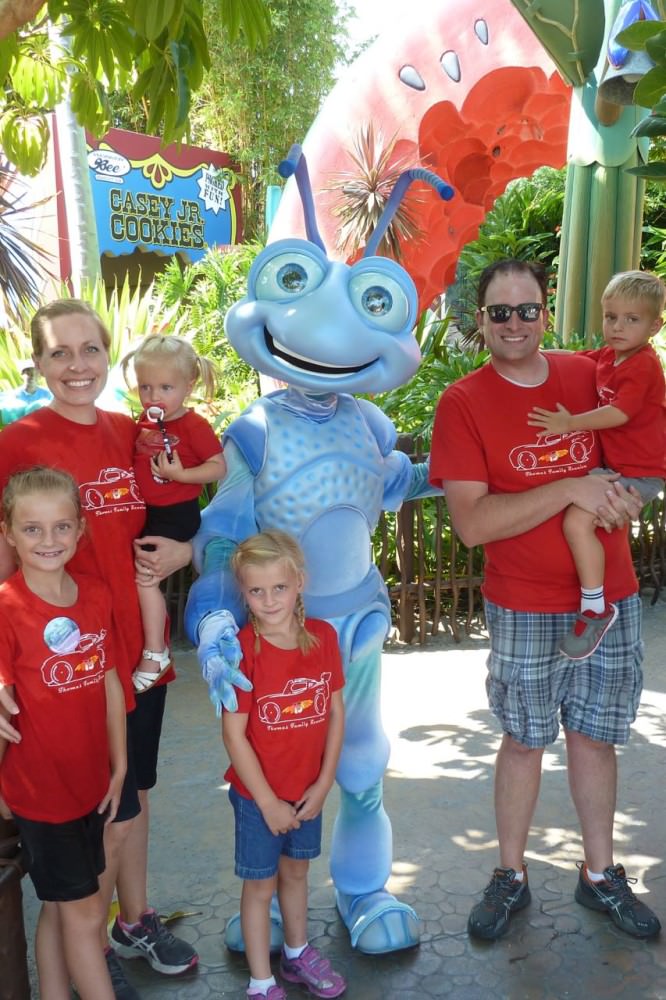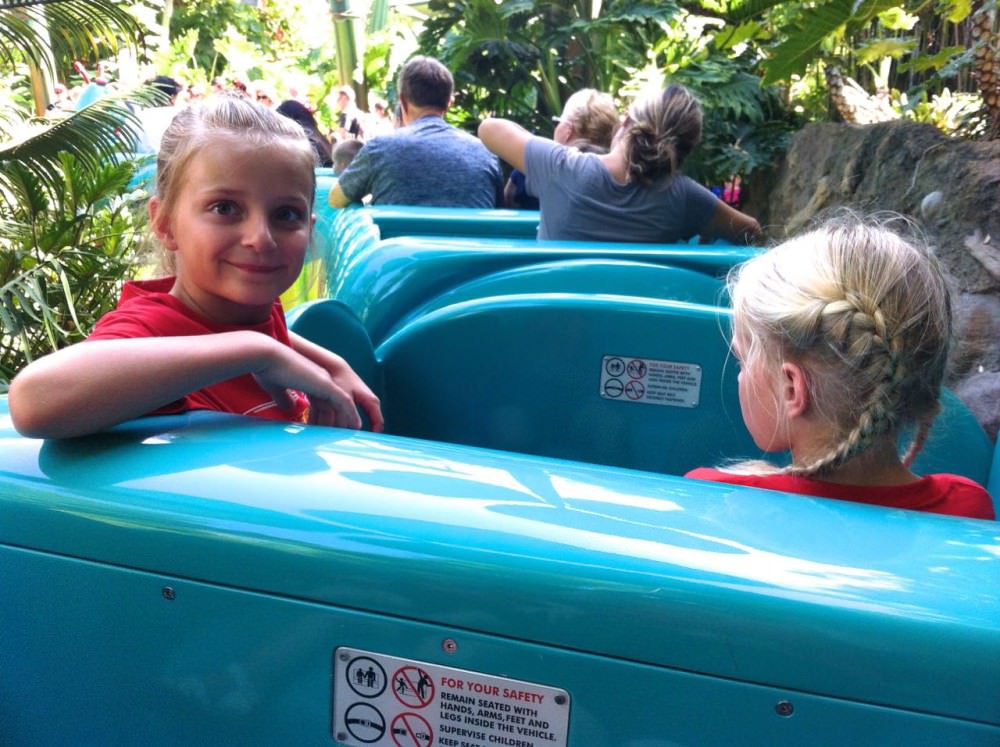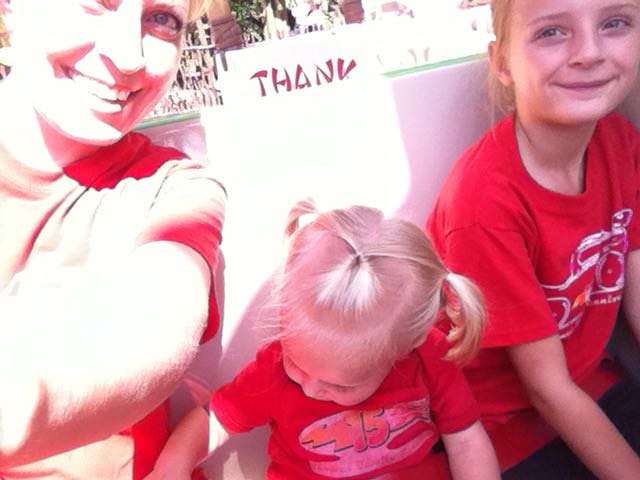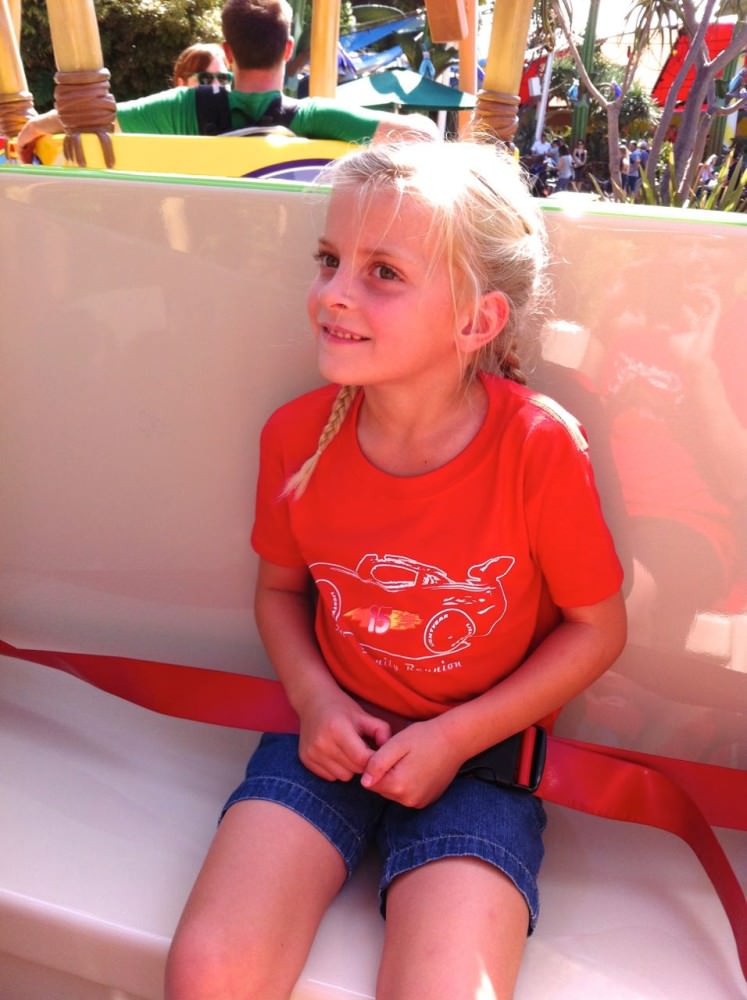 Looks like we have some terrified Tower of Terror riders: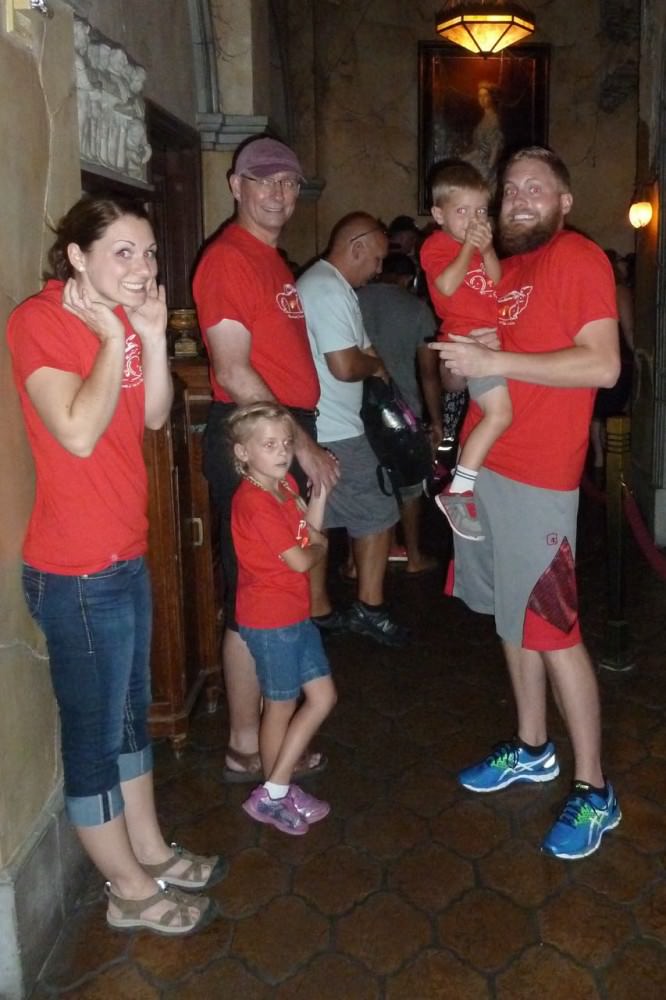 Madison giggled and giggled at Sulley from afar.  Up close she wasn't so sure: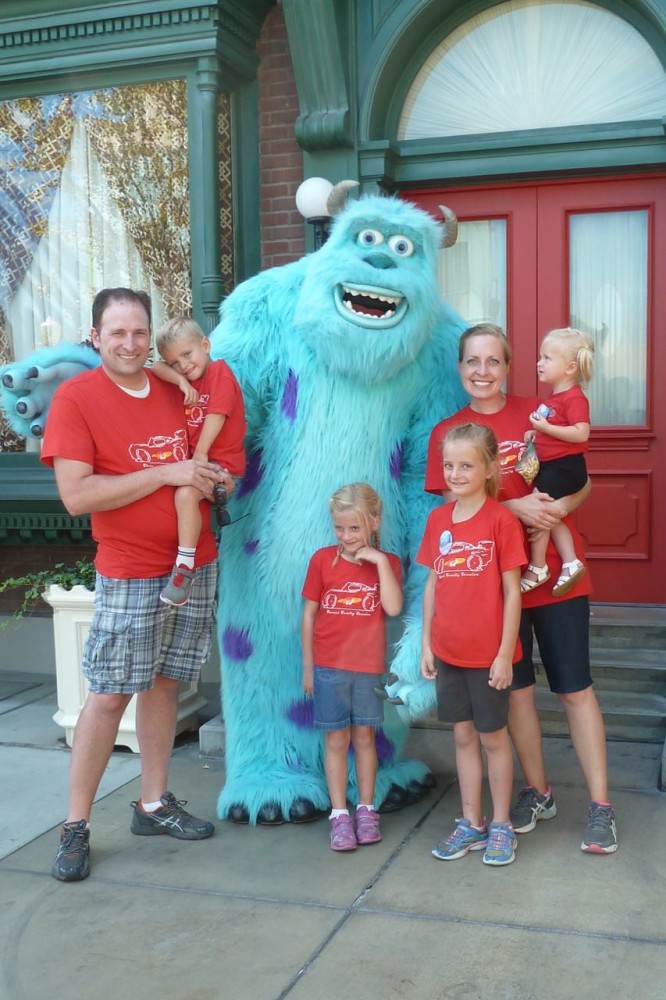 We spent some more quality time with Walt: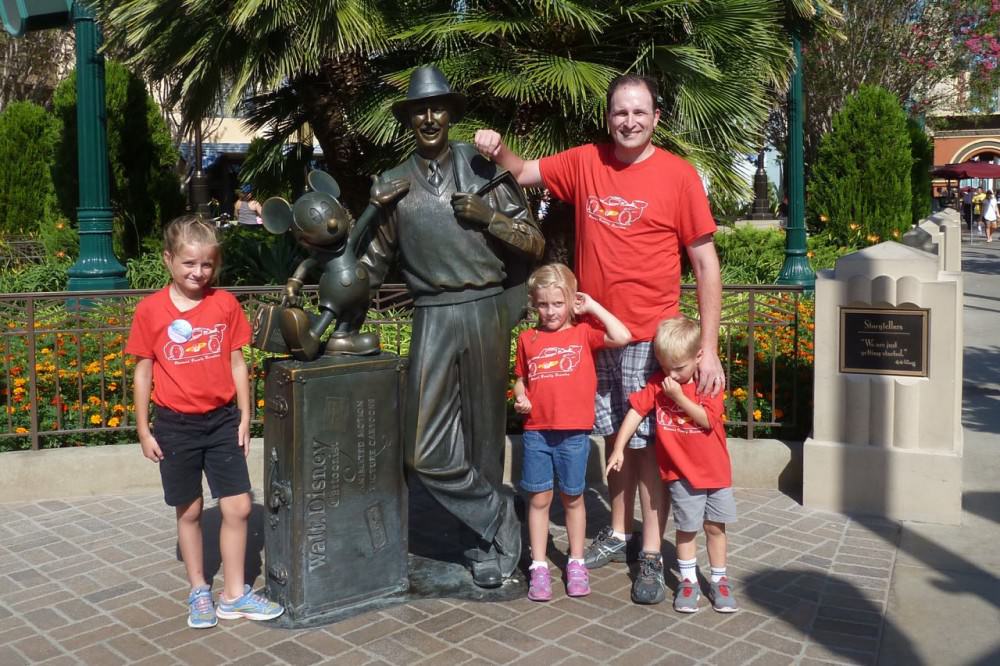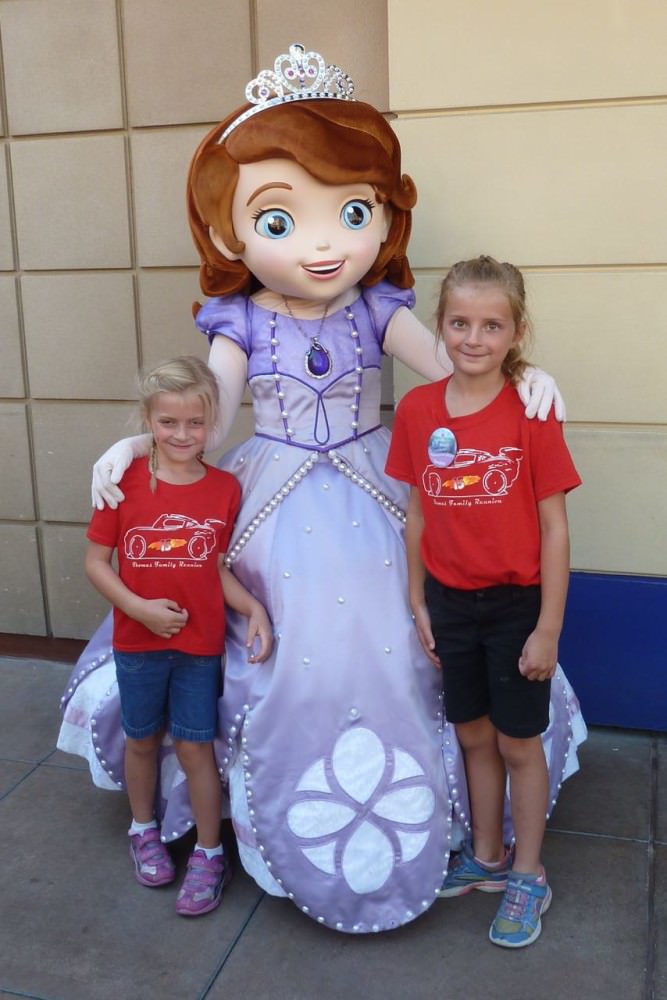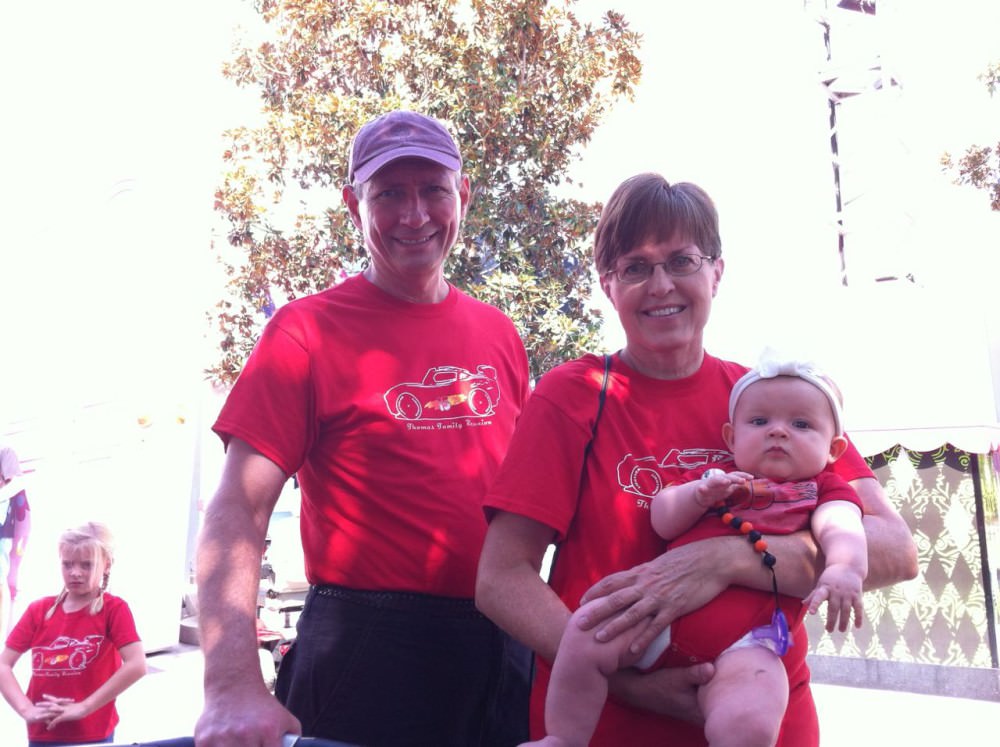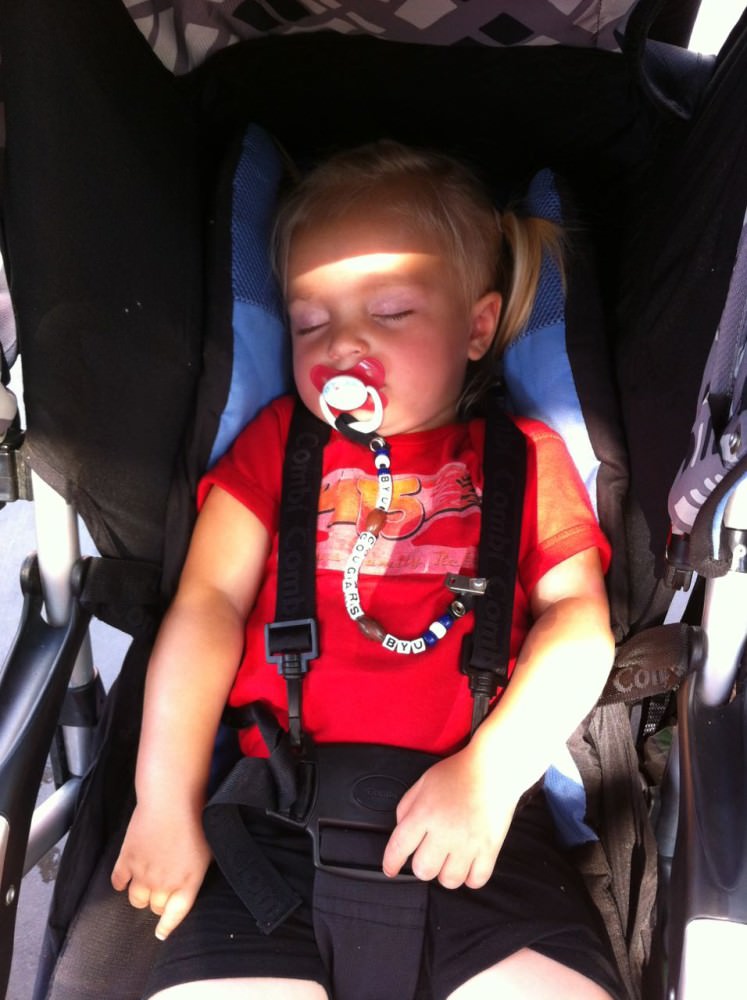 My Mom looked so cute holding Madison and feeding her treats that I had to snap a picture.  Madison!  Look up!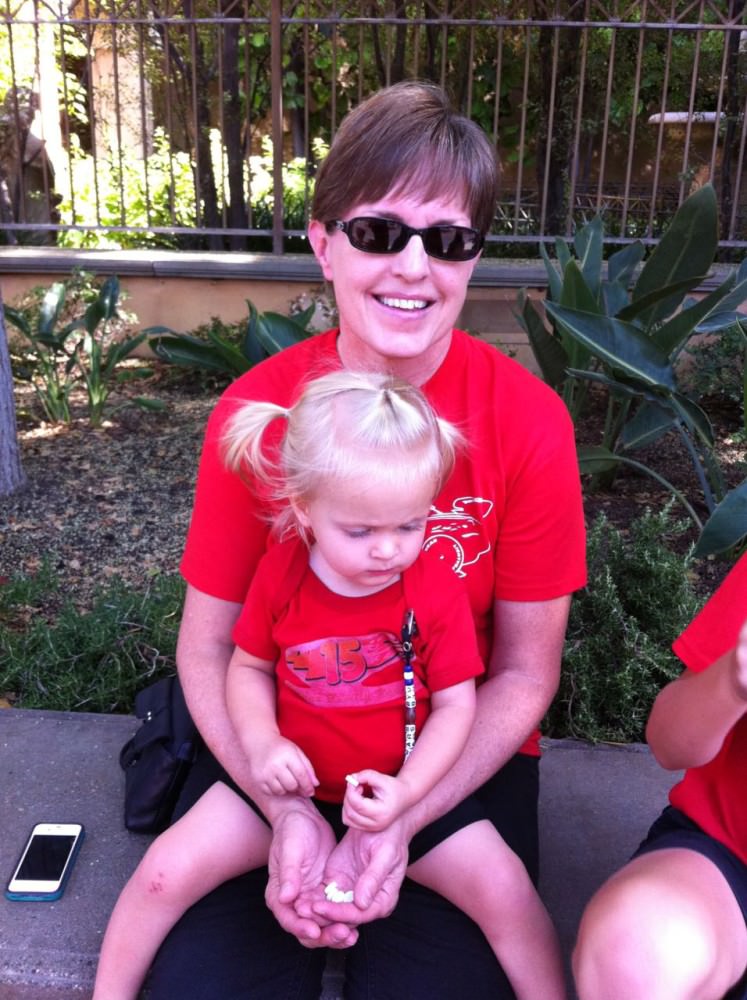 Let's try this again: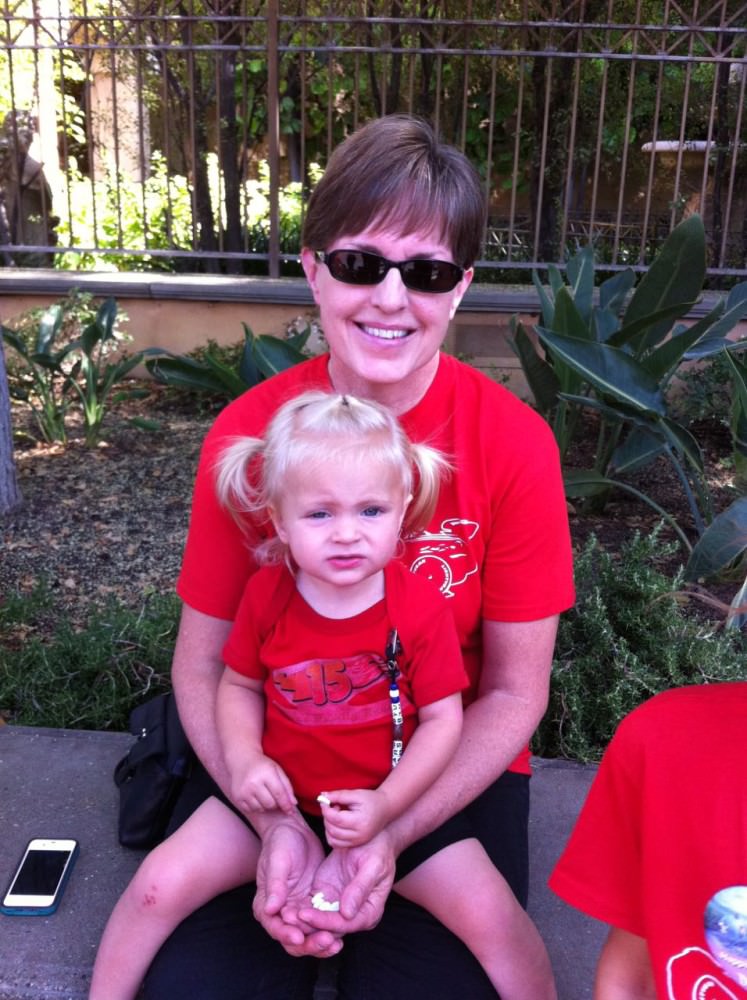 Hmmm.  That's a strange face.  One more time: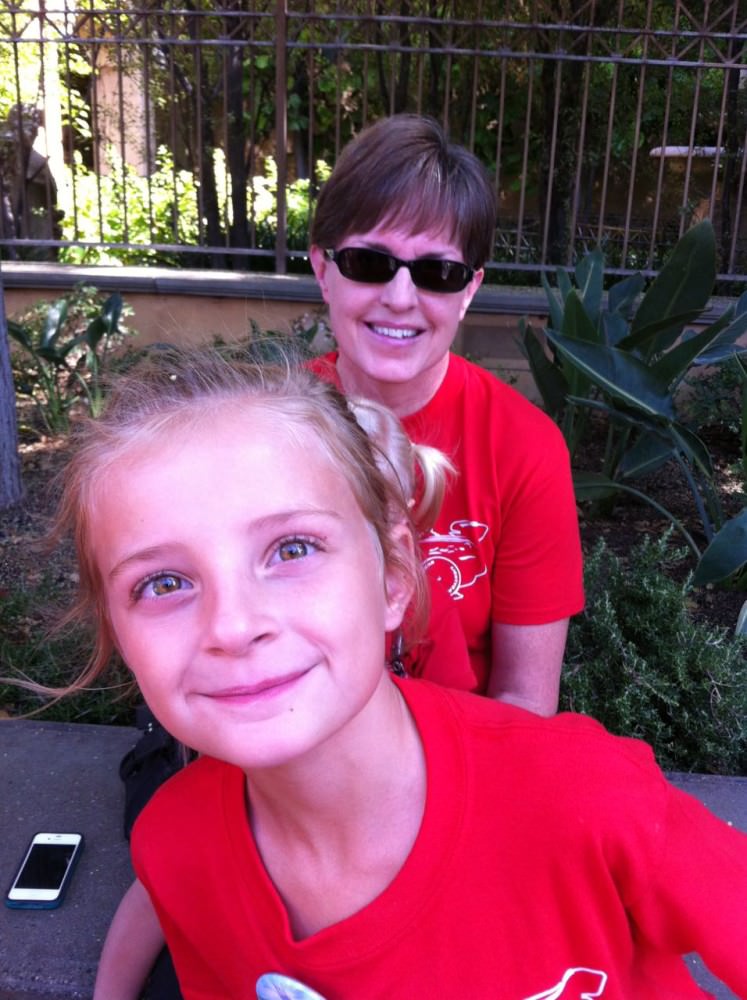 Brooooooooke!
I pawned Madison off on Haley, and Dallas took the other kids on the trolley leaving me just enough time to ride Tower of Terror with my parents, Sarah, Ben, and some guy from New Jersey: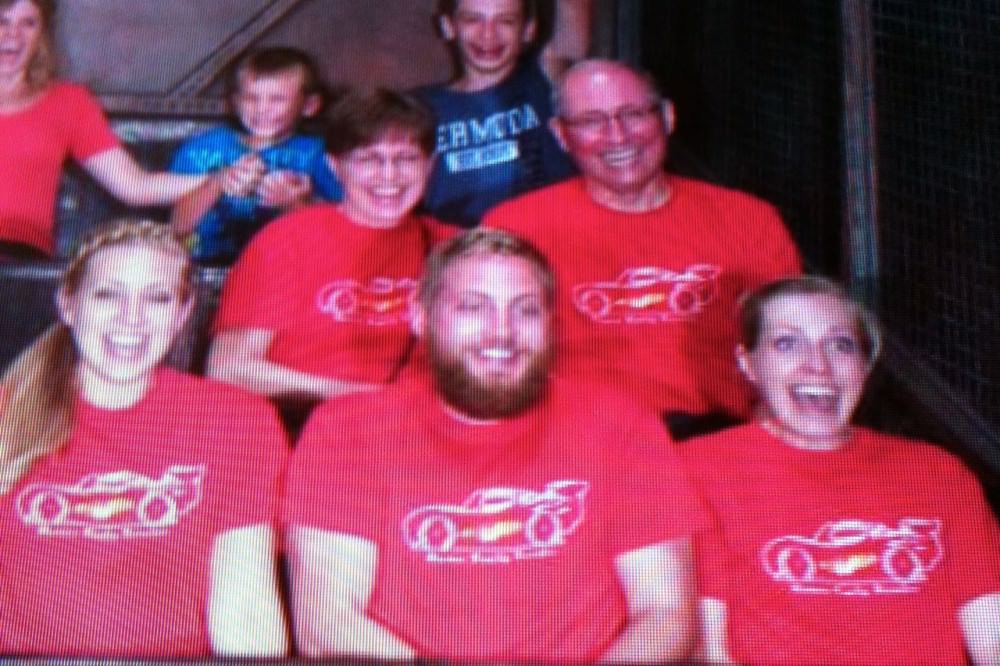 We spent a lot of time in the wilderness survival area playing: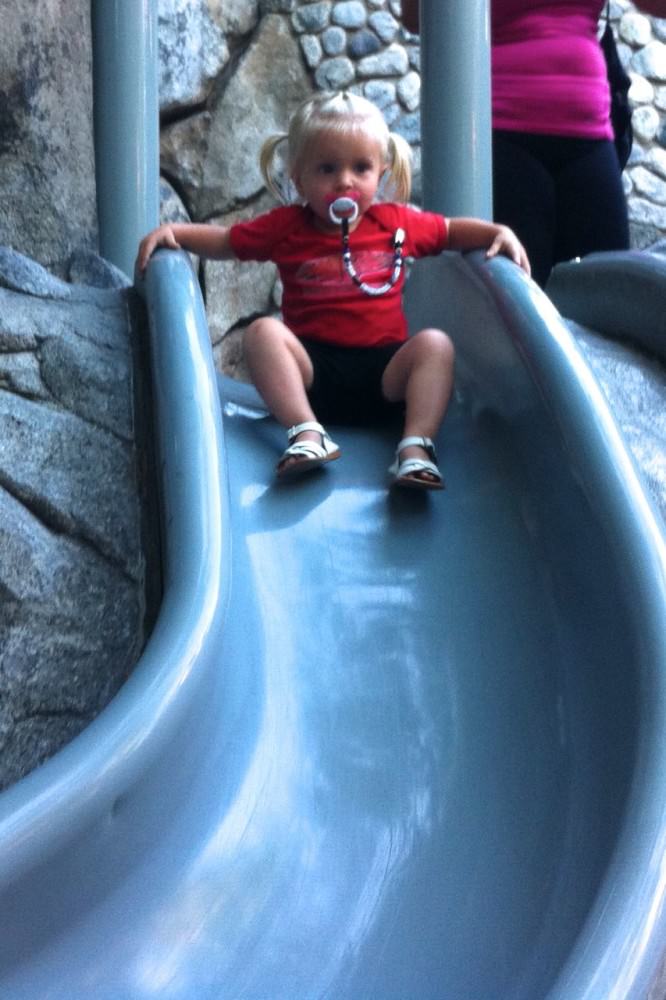 And posing: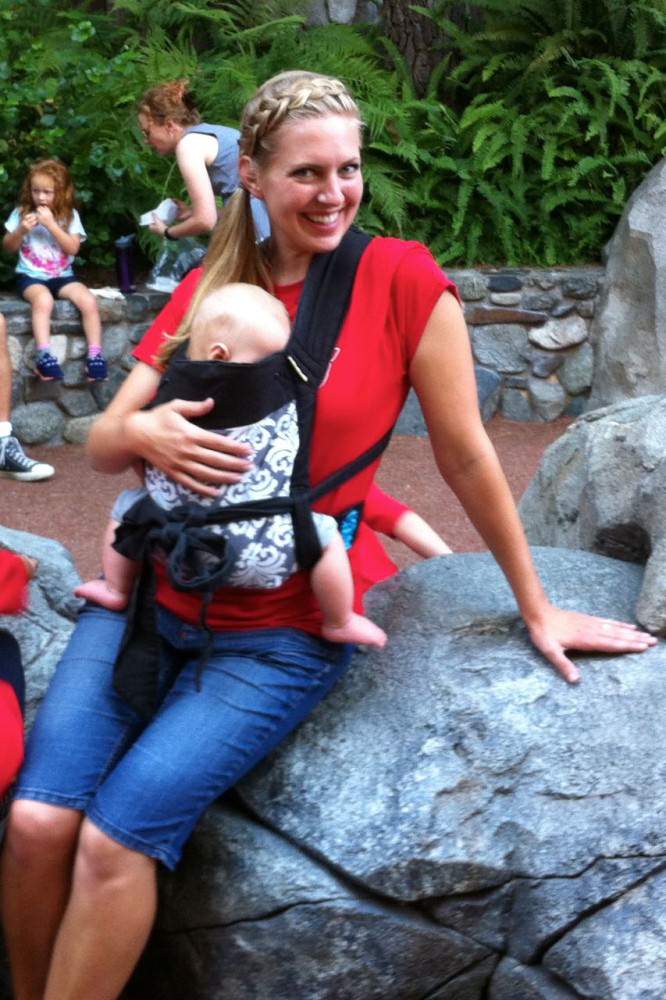 Someone give this girl a modeling contract!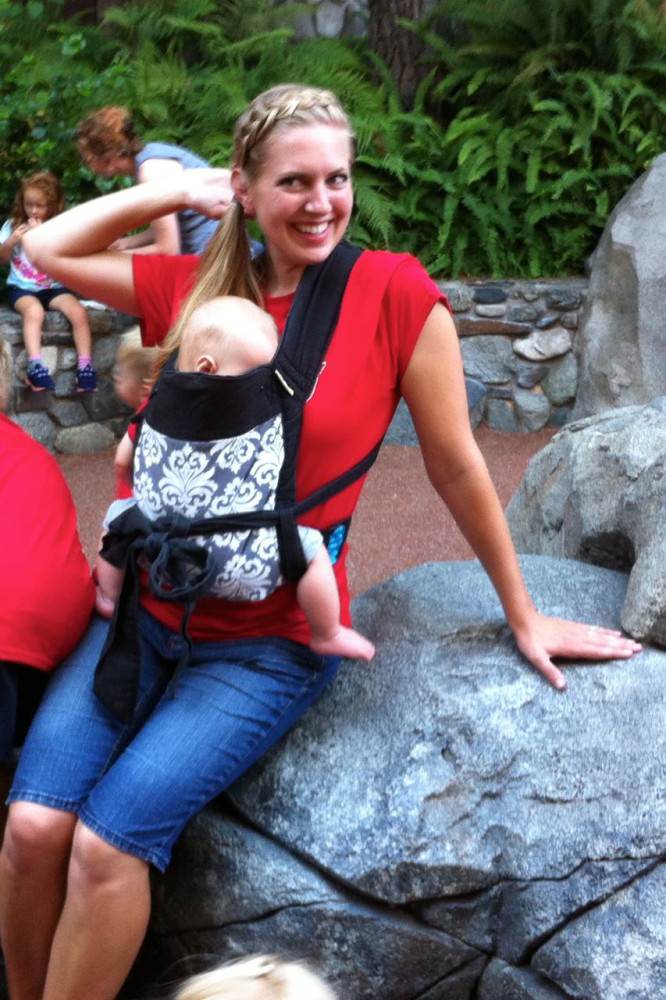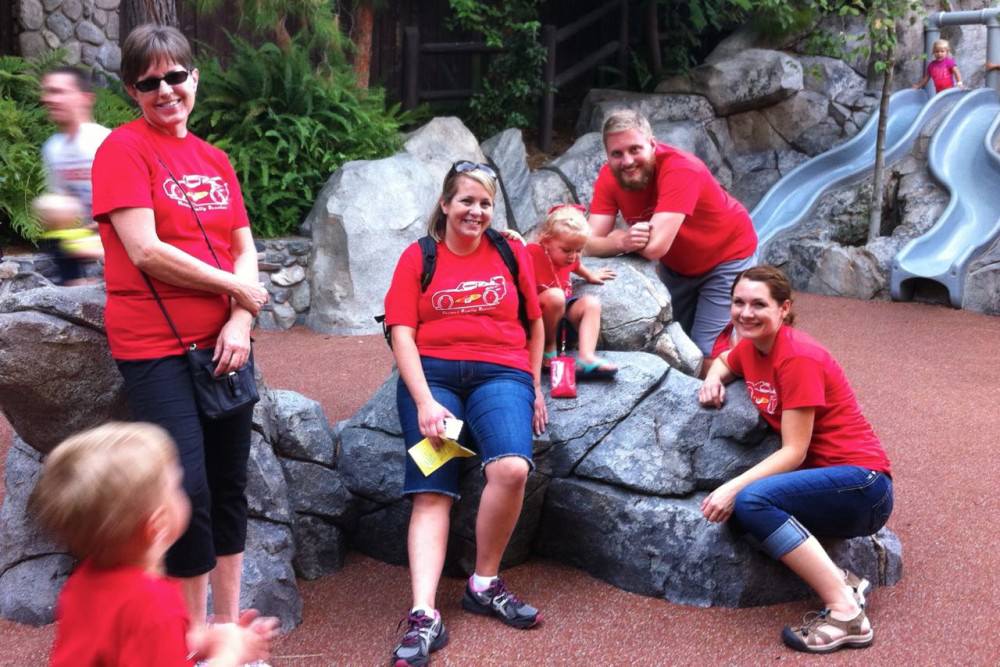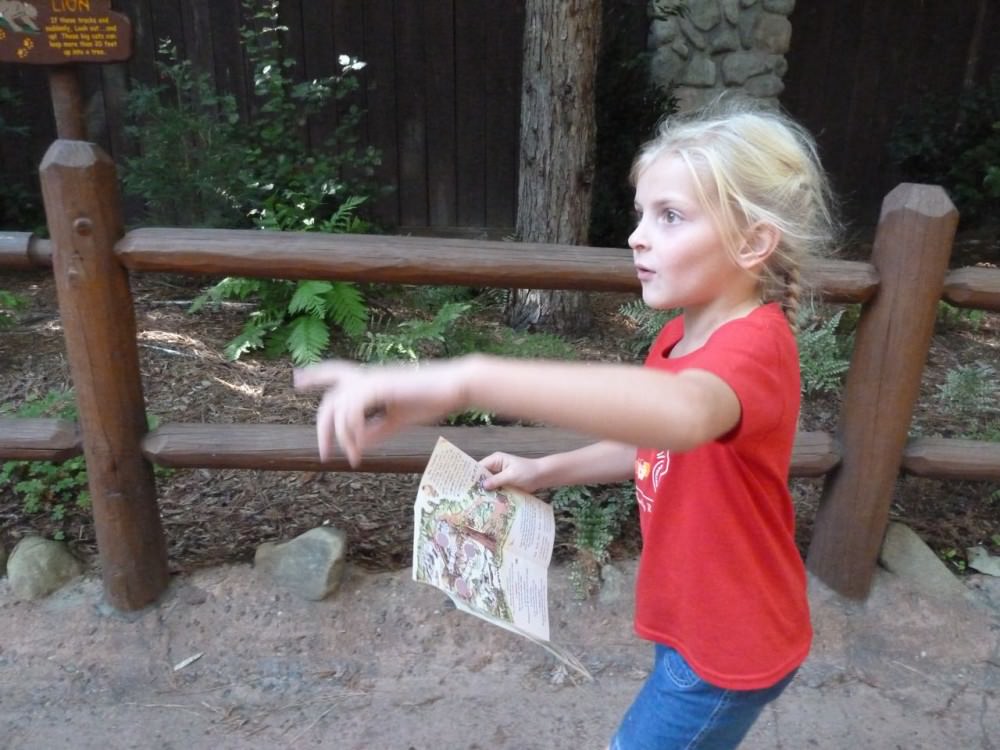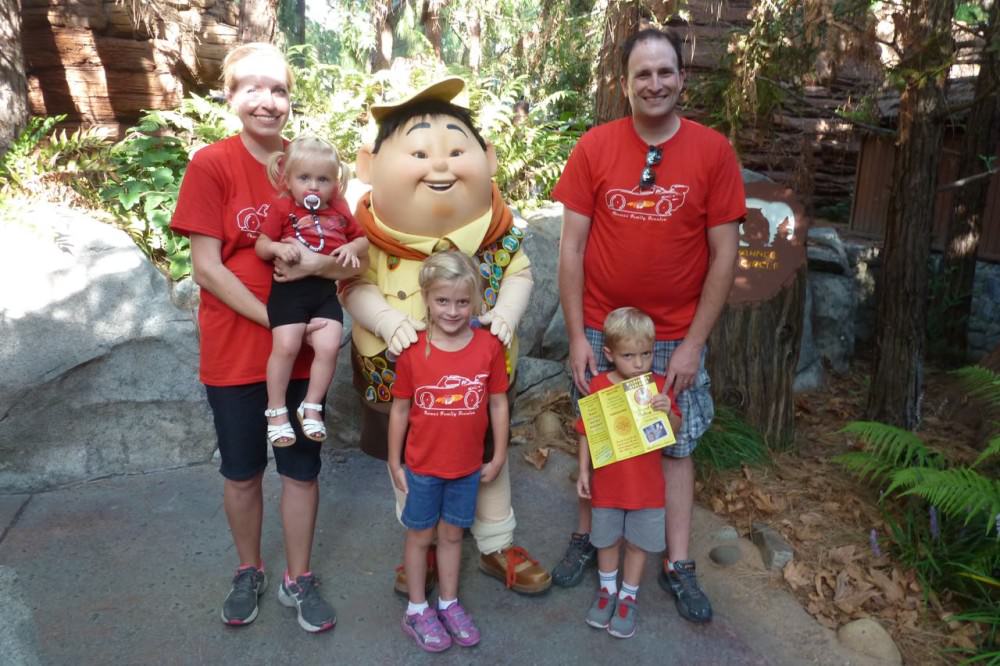 Almost the whole group met up to watch the Pixar parade: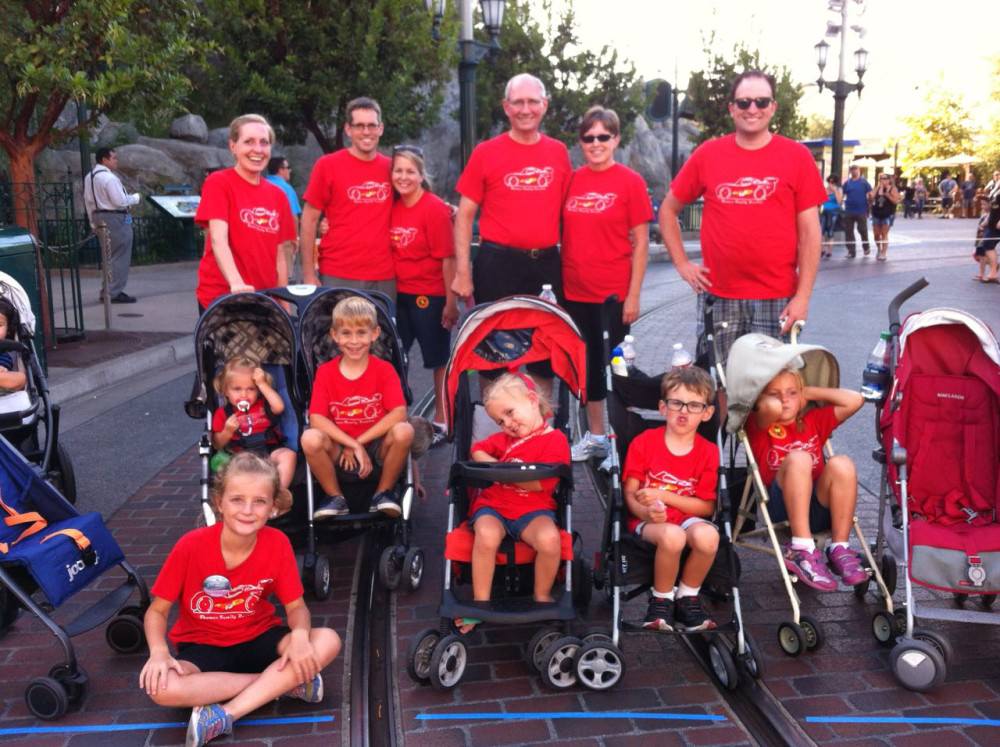 Everyone, show us your Mickey ears!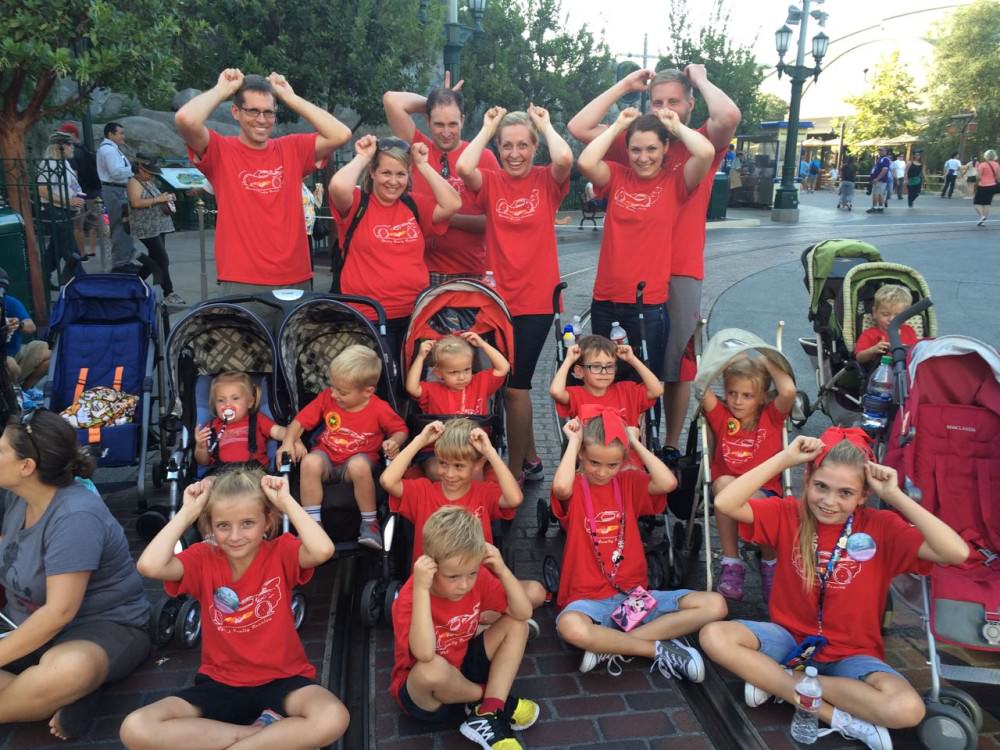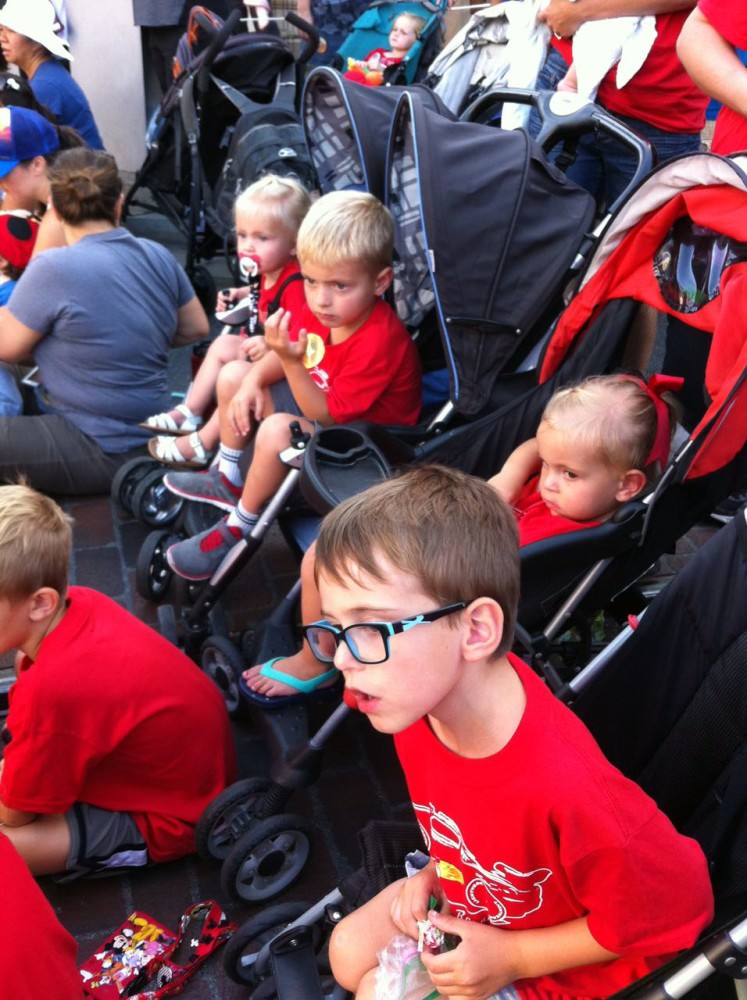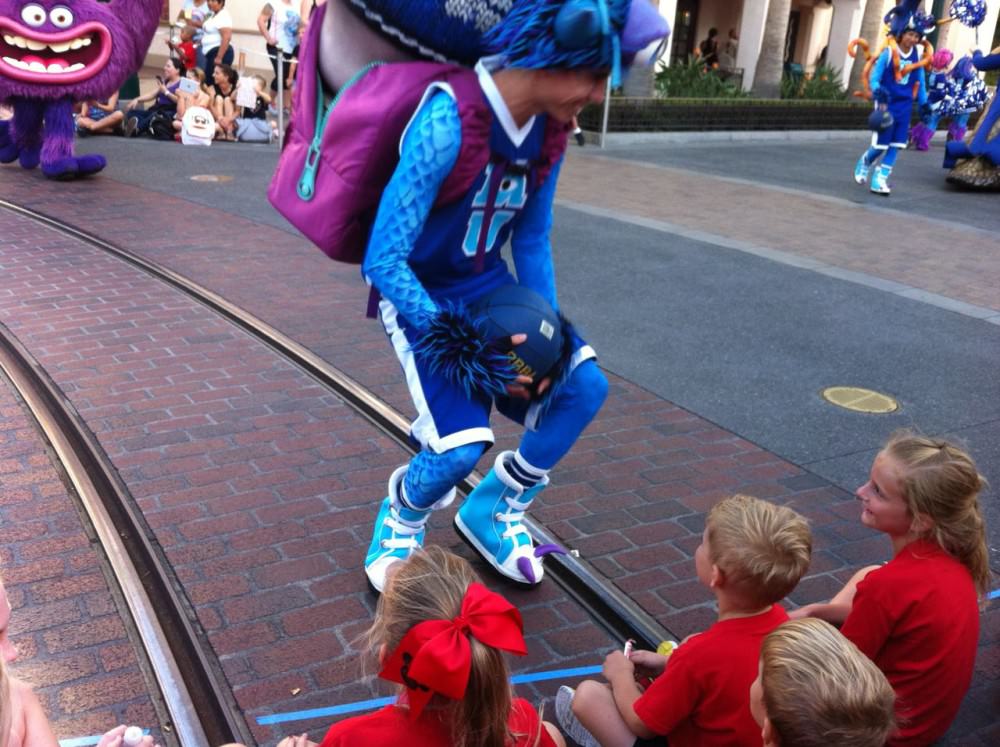 This monster ran right up to the little kids and startled us all: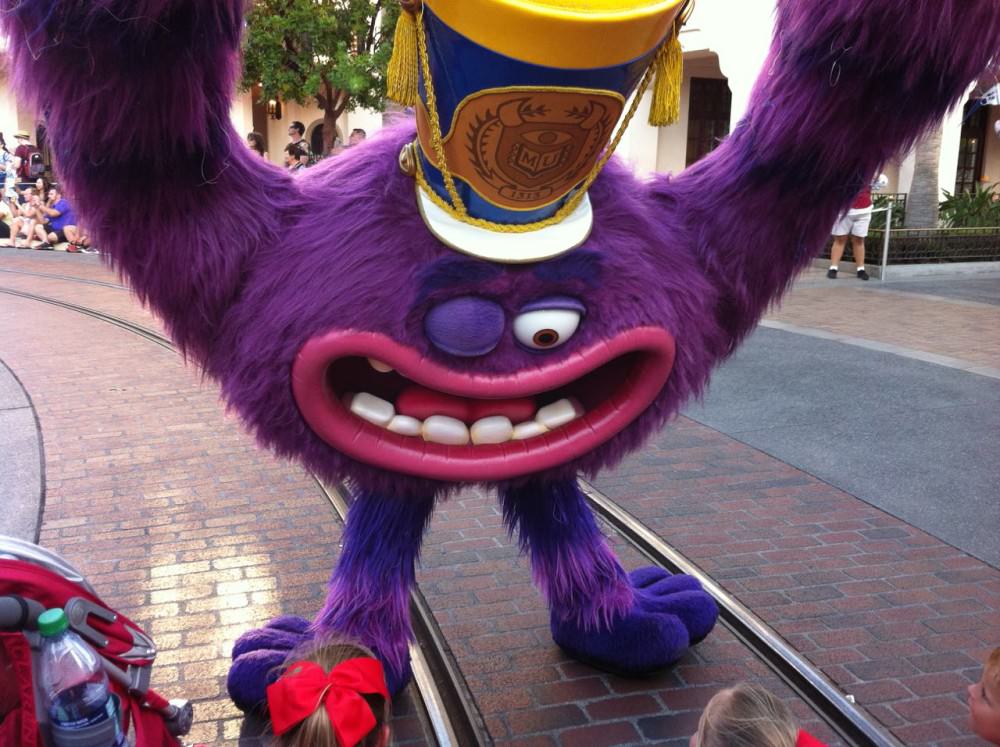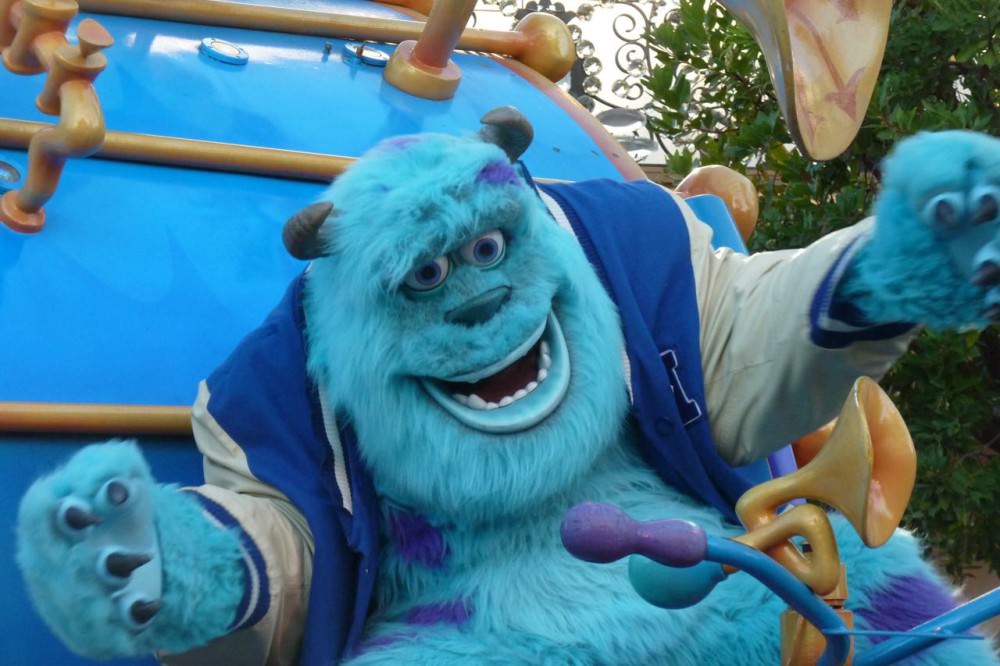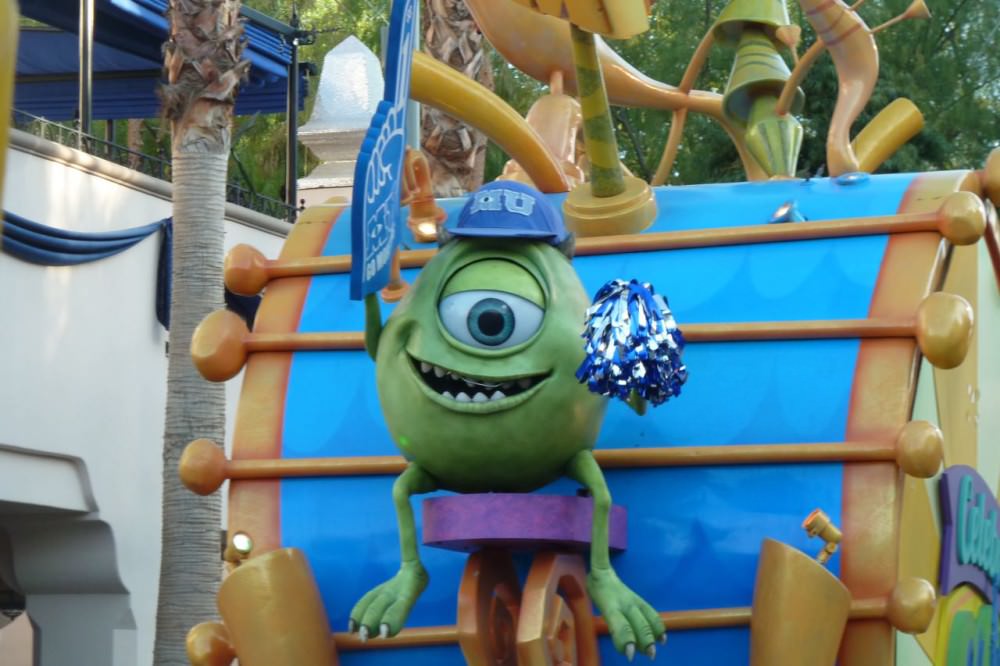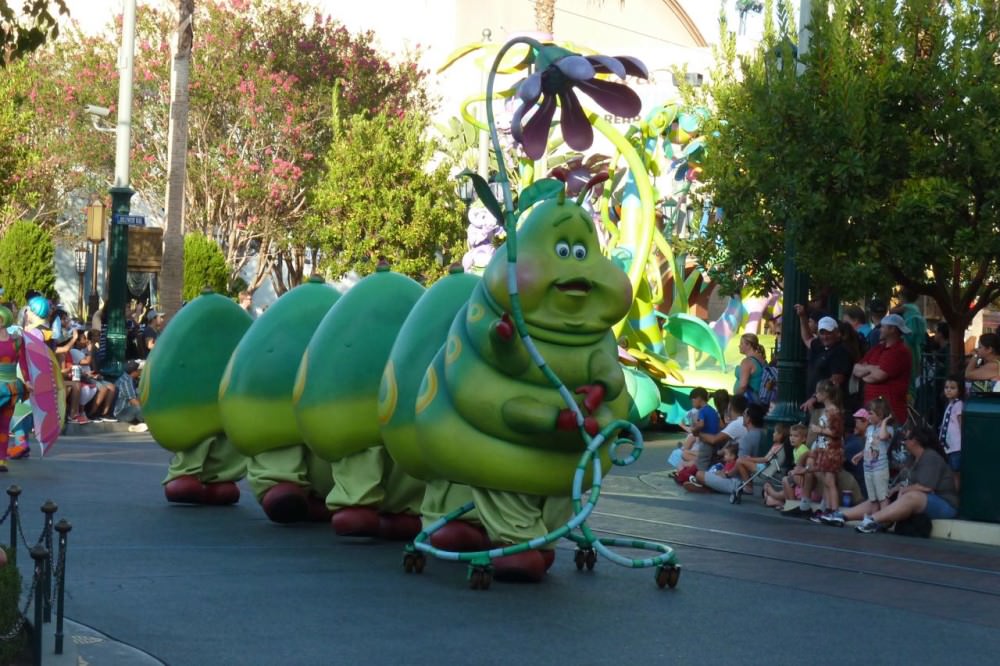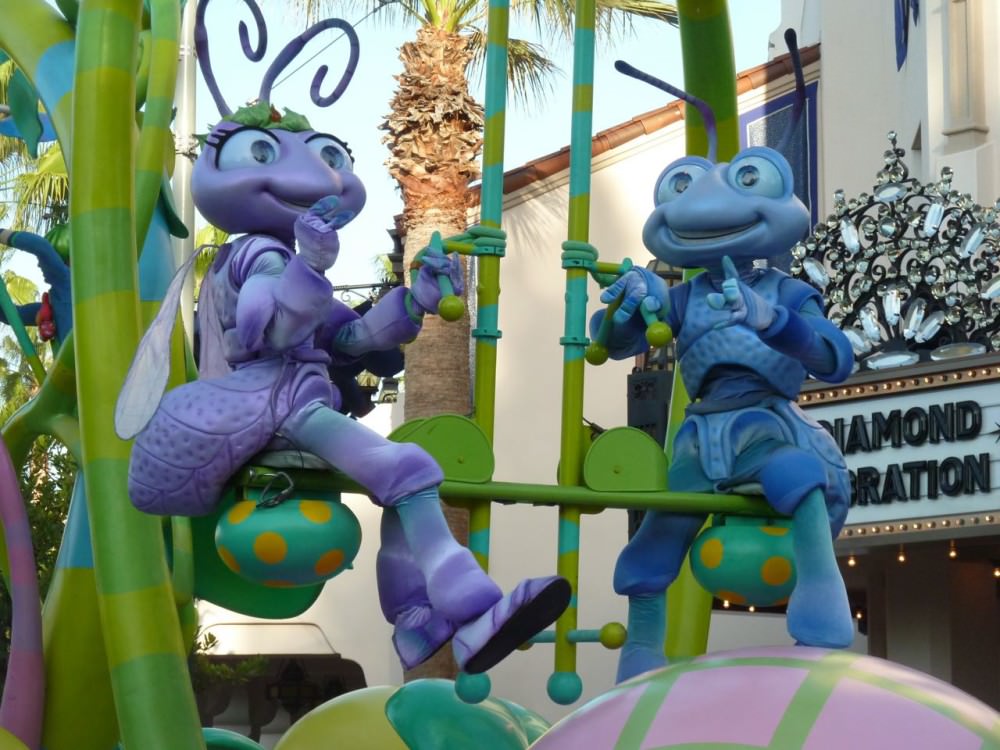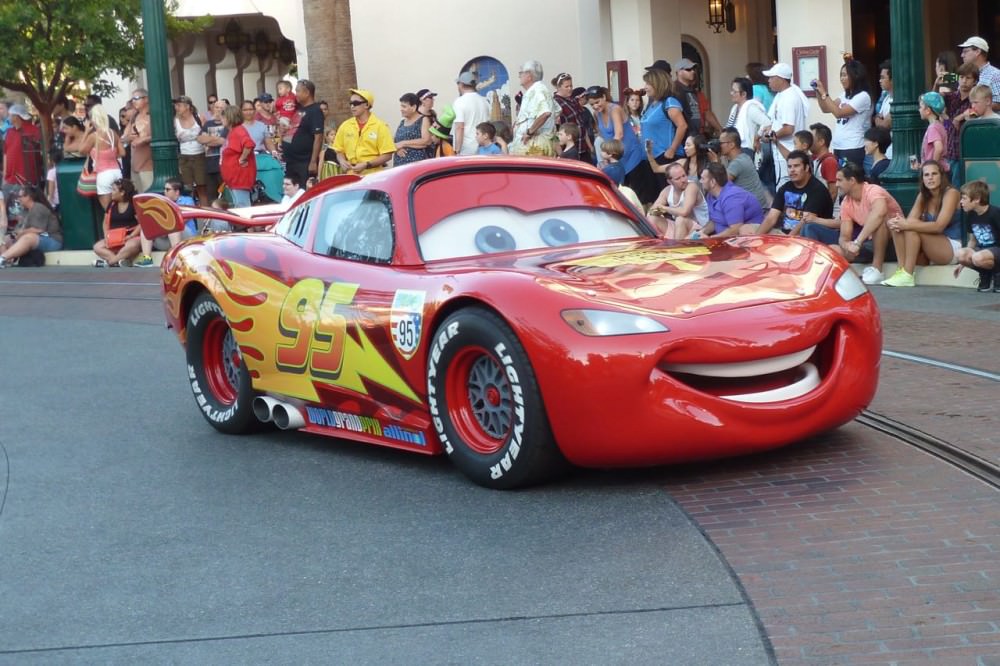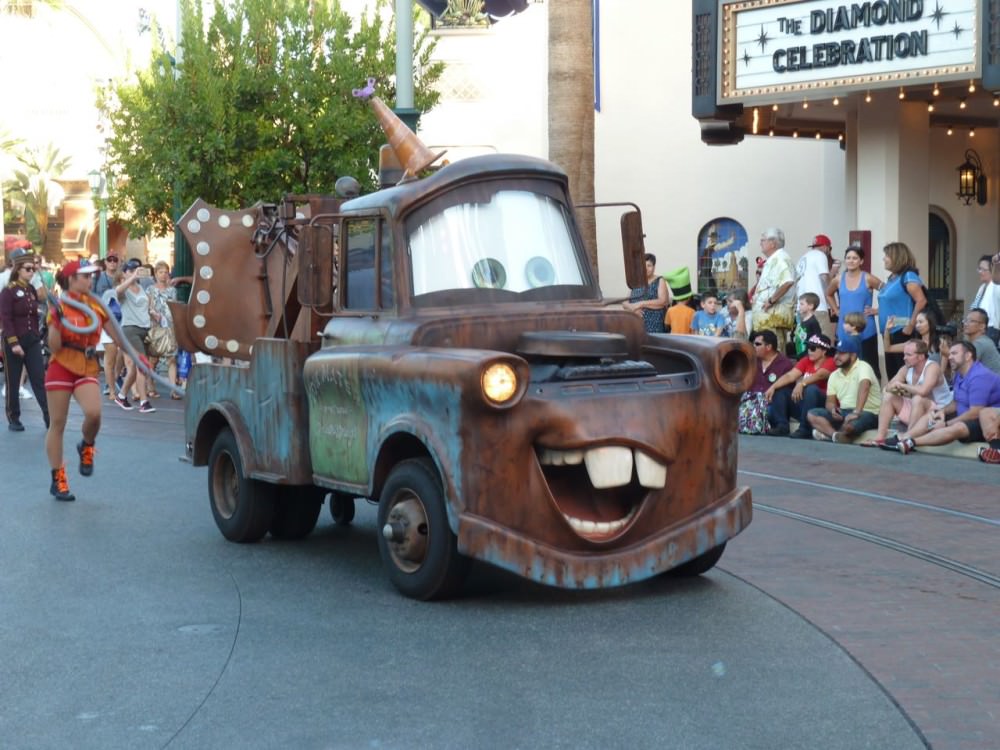 We ended the day with a group dinner at the park: