School has started which means I'm going to do in one blog post that which I should have been doing all summer which is telling you all about what we did. Get ready. We're just going for it – I'm not breaking this into small doses.
We went to Rocky Mountain Raceways to see the oval track races. Once again we had the time of our lives. Madison loved seeing Rockette, the girl mascot greeting people…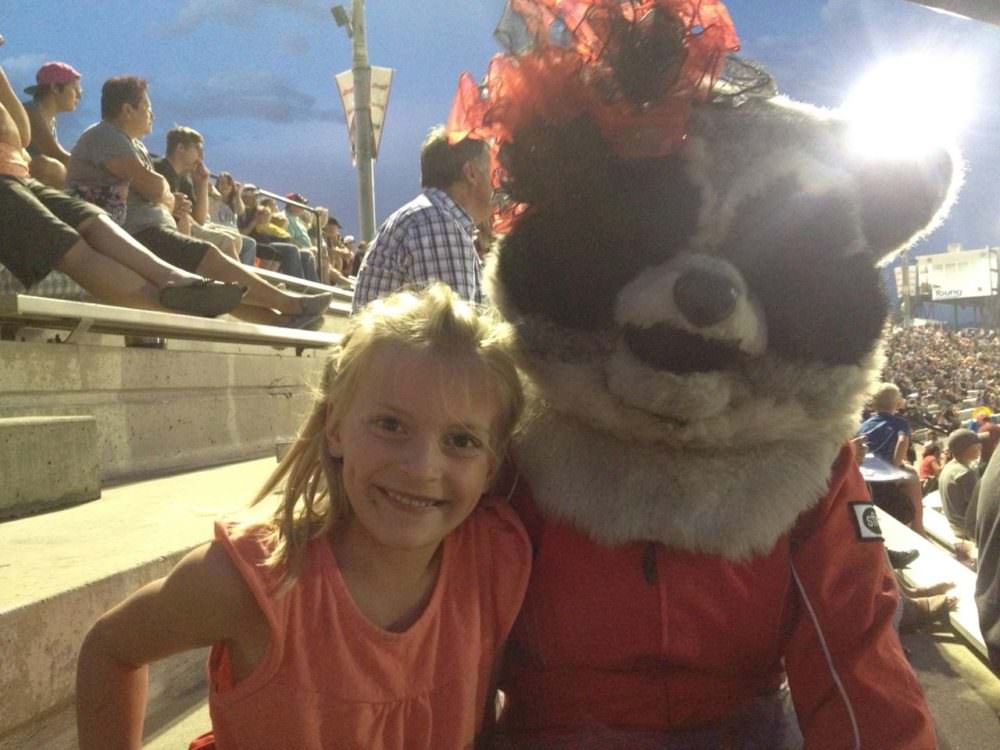 …Until Rockette tried to hold her.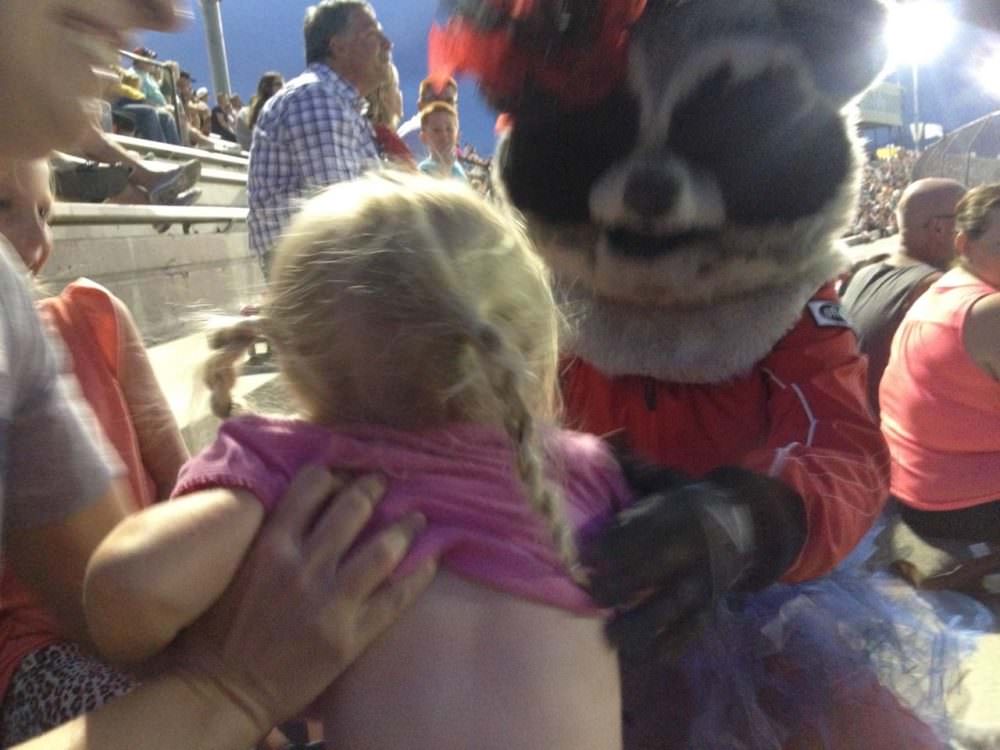 That did not go over well. Madison watched her like a hawk the rest of the night and whimpered anytime she felt Rockette was about to violate her personal space again.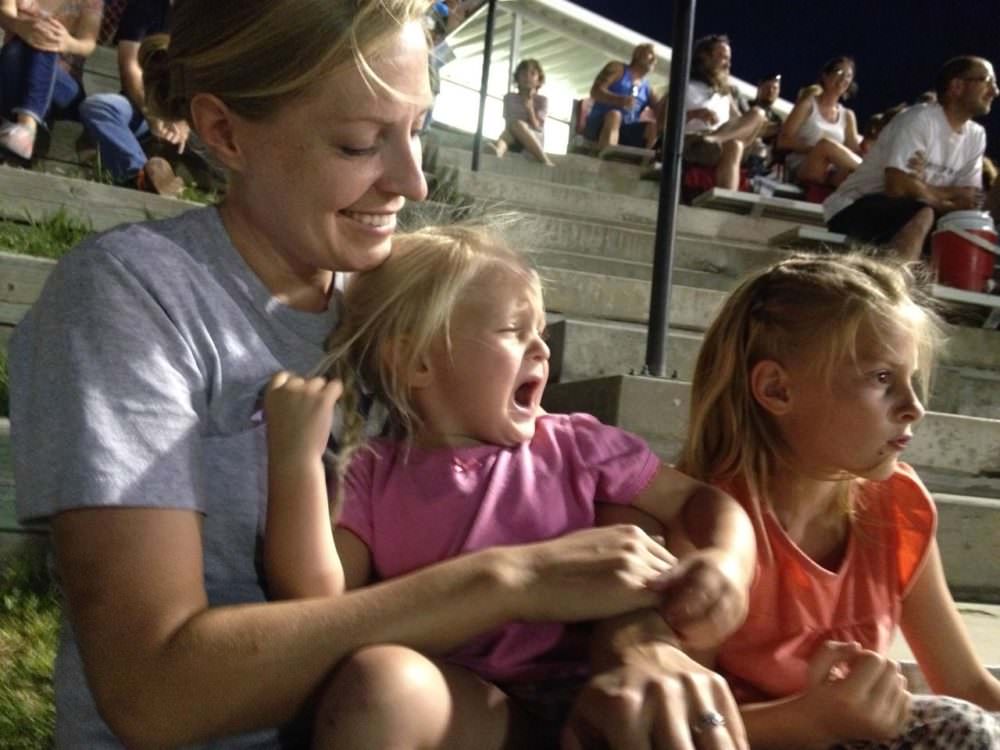 Brooke got bored at the racetrack and found entertainment in taking selfies: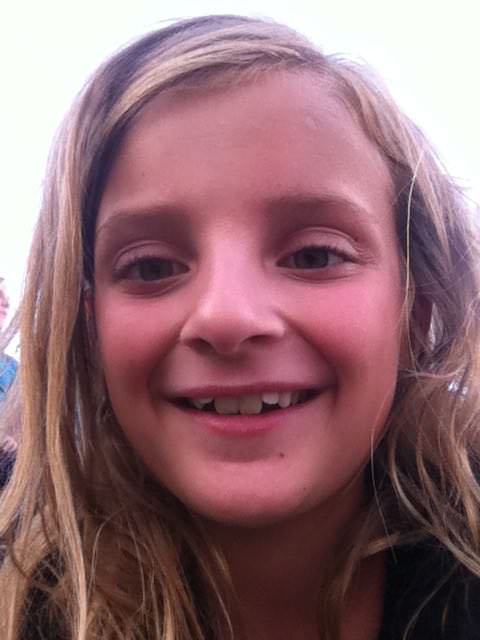 For her birthday we enrolled Brooke in an art class. This was a picture she drew in her sketch pad. She was pretty proud of that curled tail: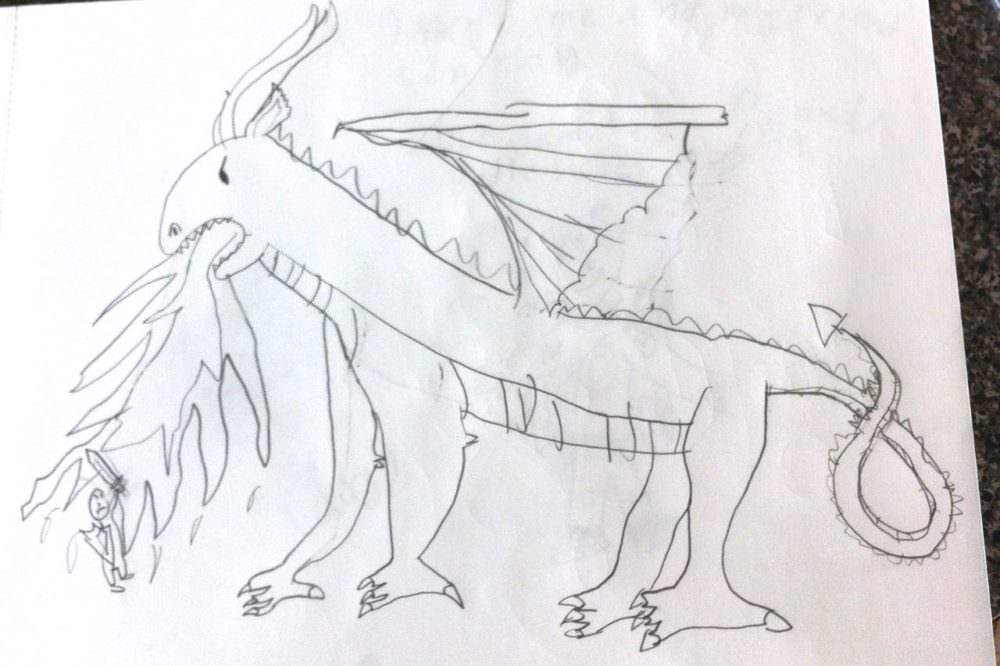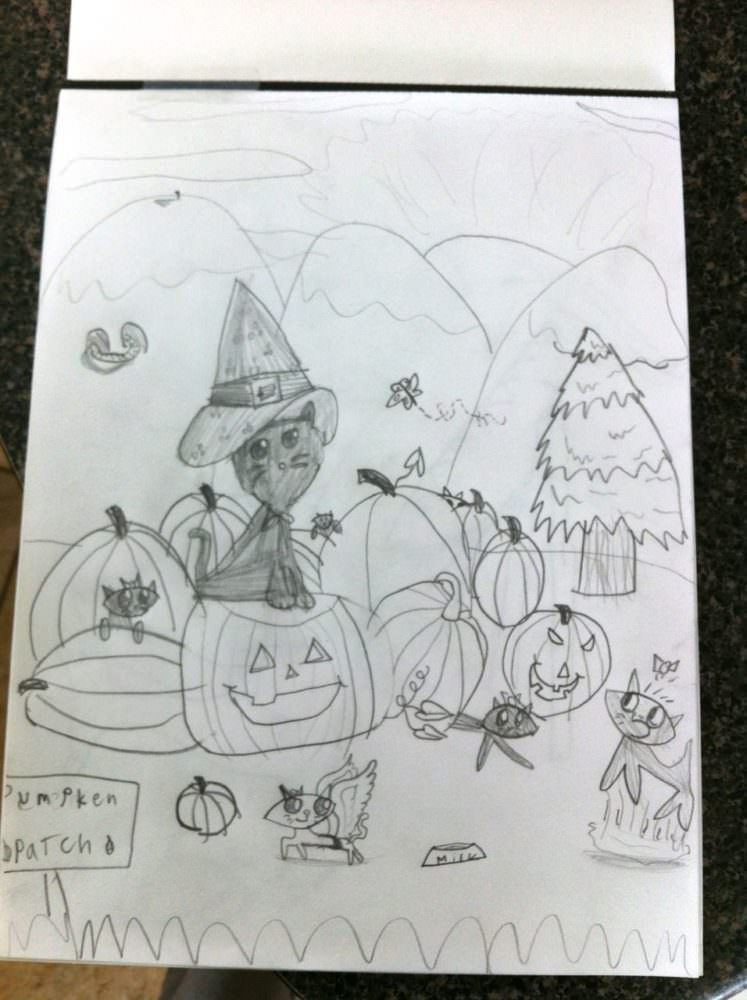 Brooke made a car out of wood chips. The car even had a trunk that could open: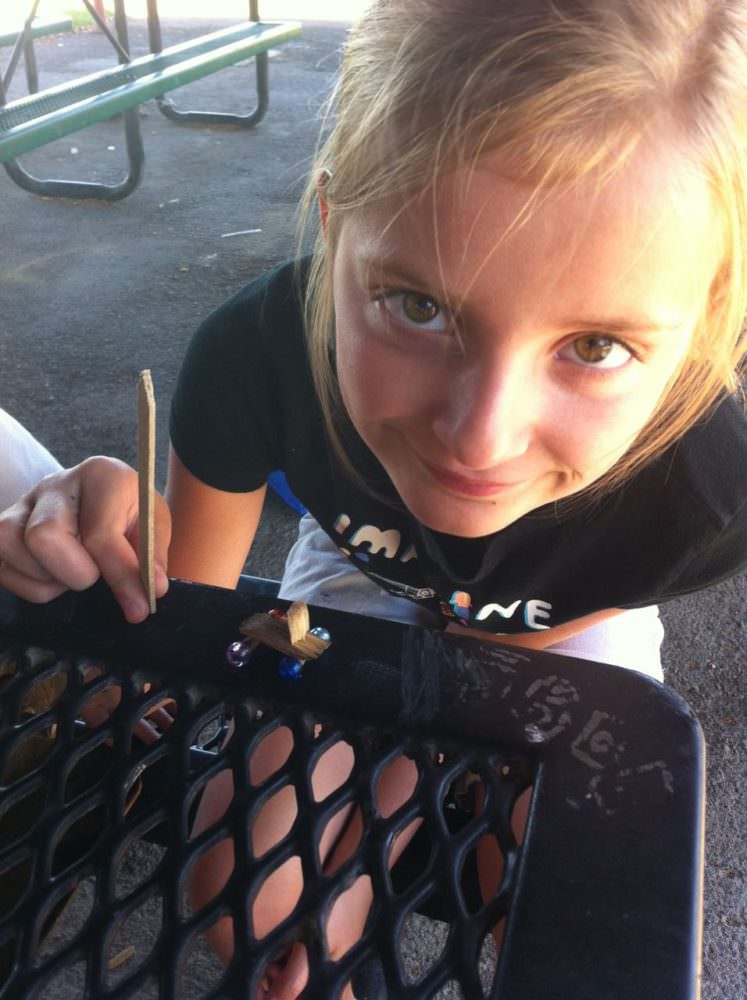 We played at a ton of parks: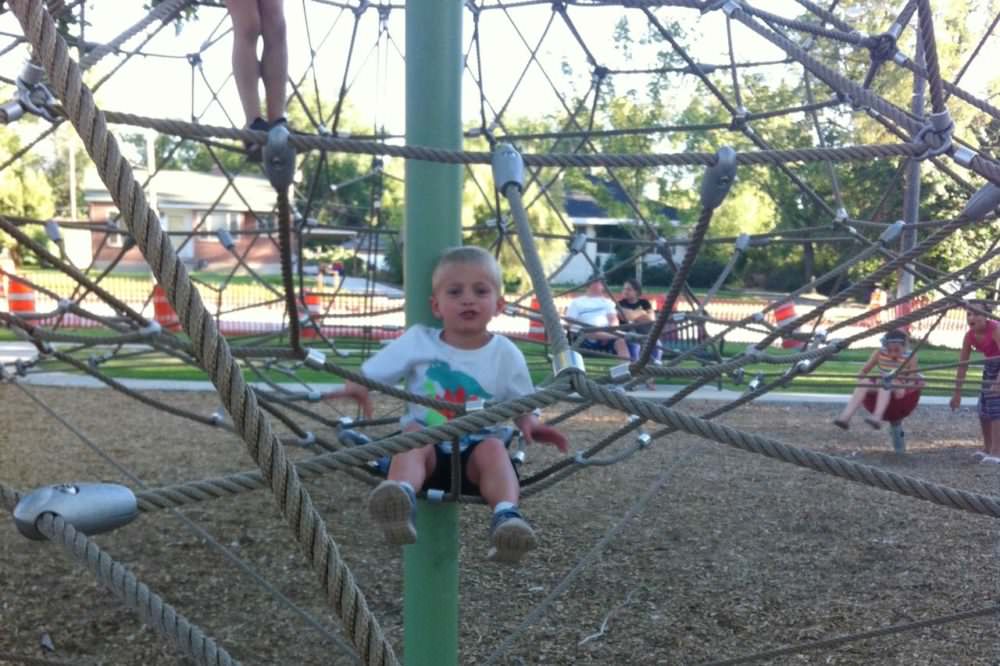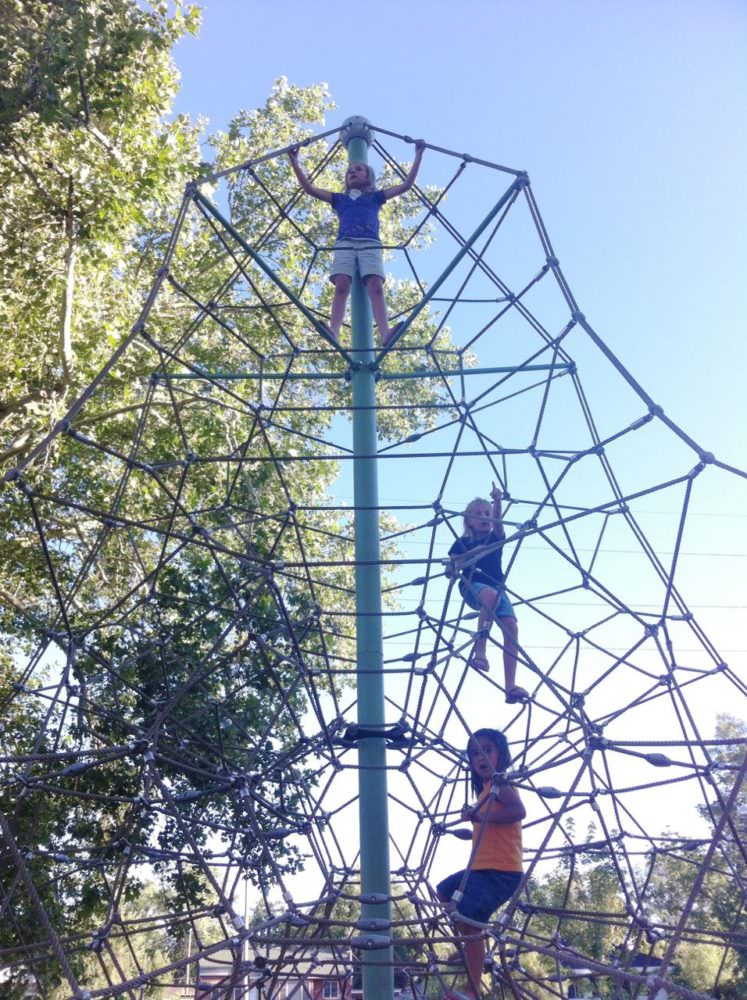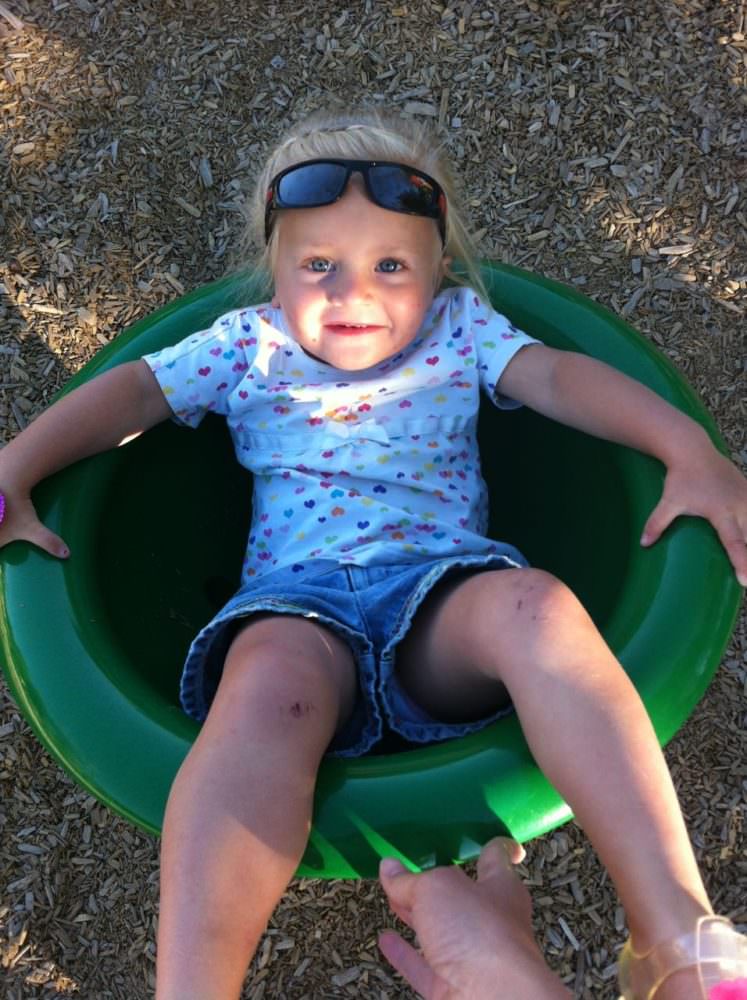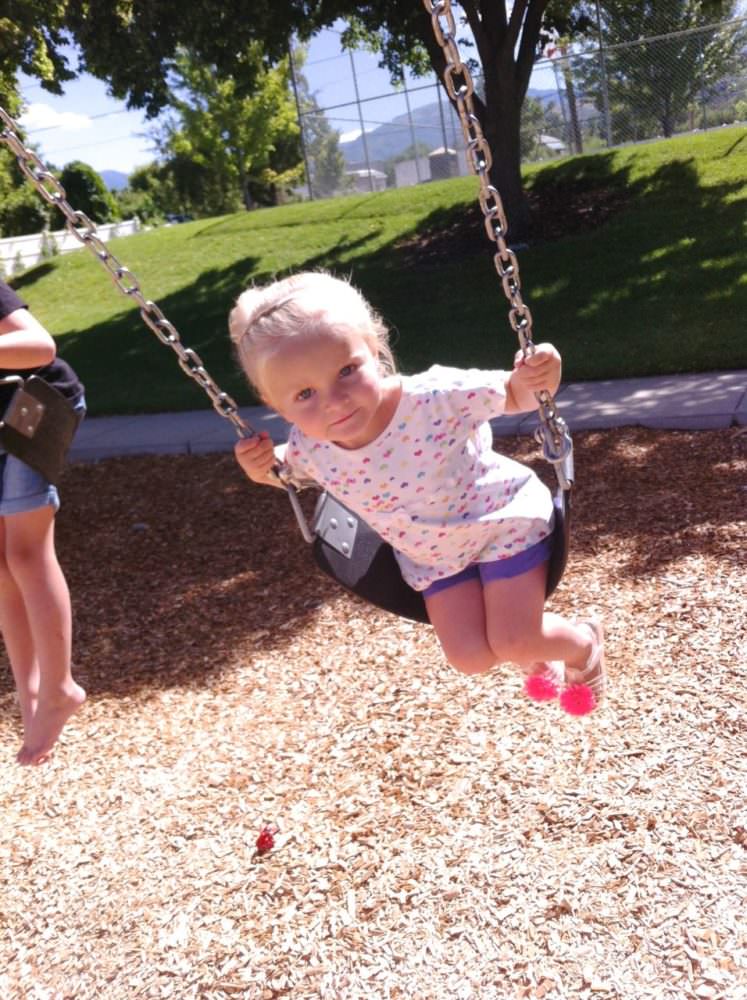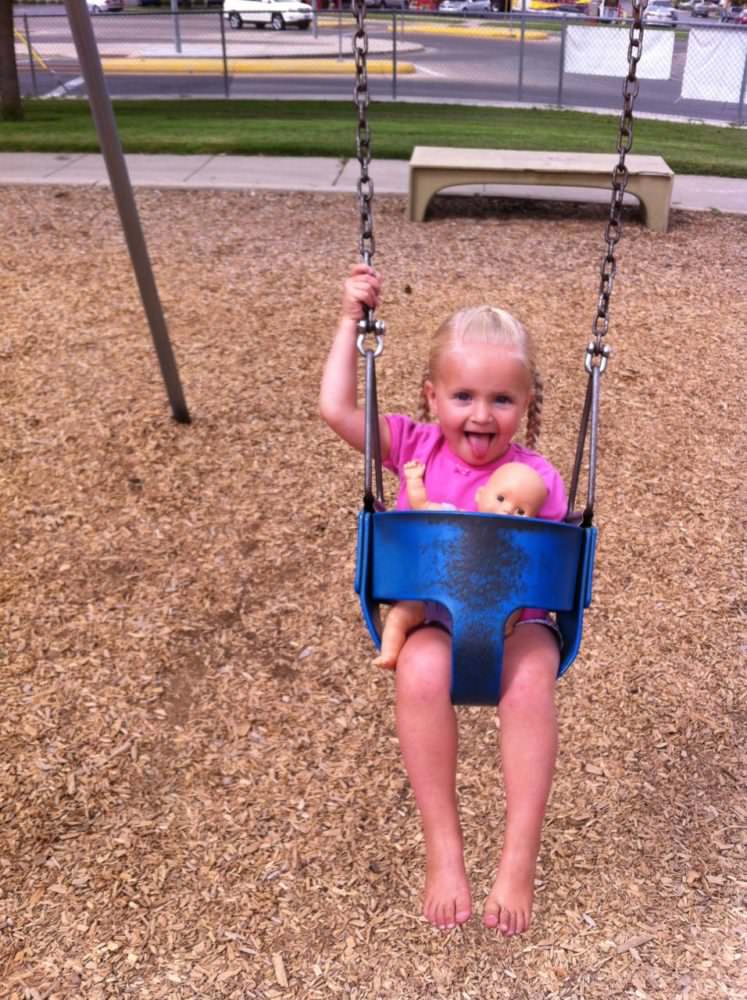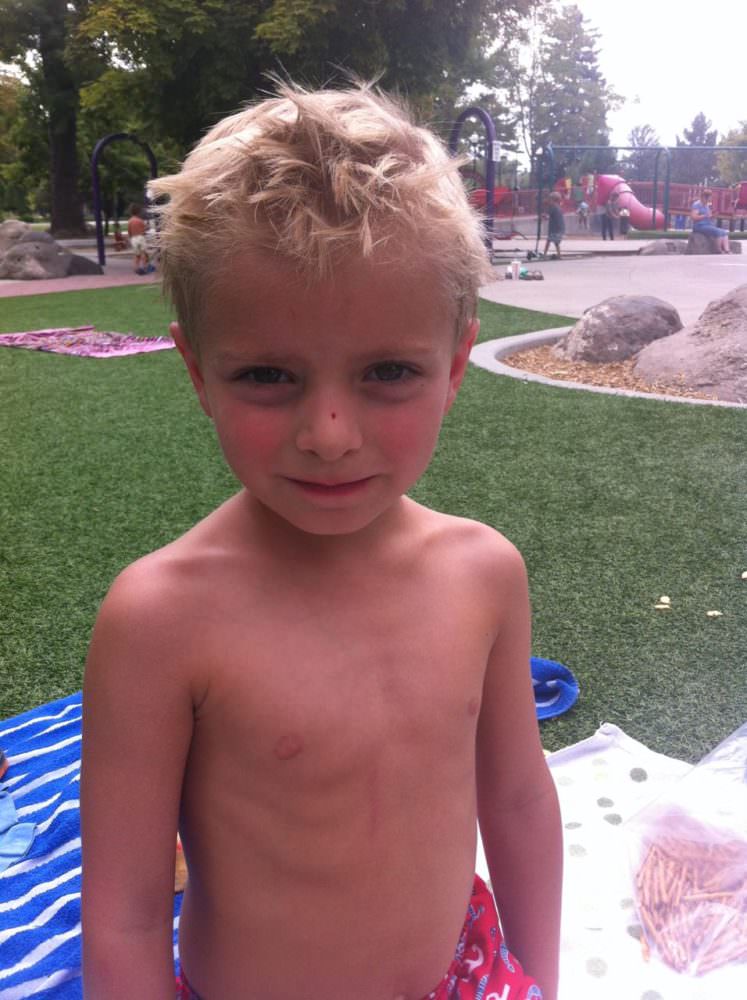 The three big kids took swimming lessons. Caroline got over her fear of the diving board: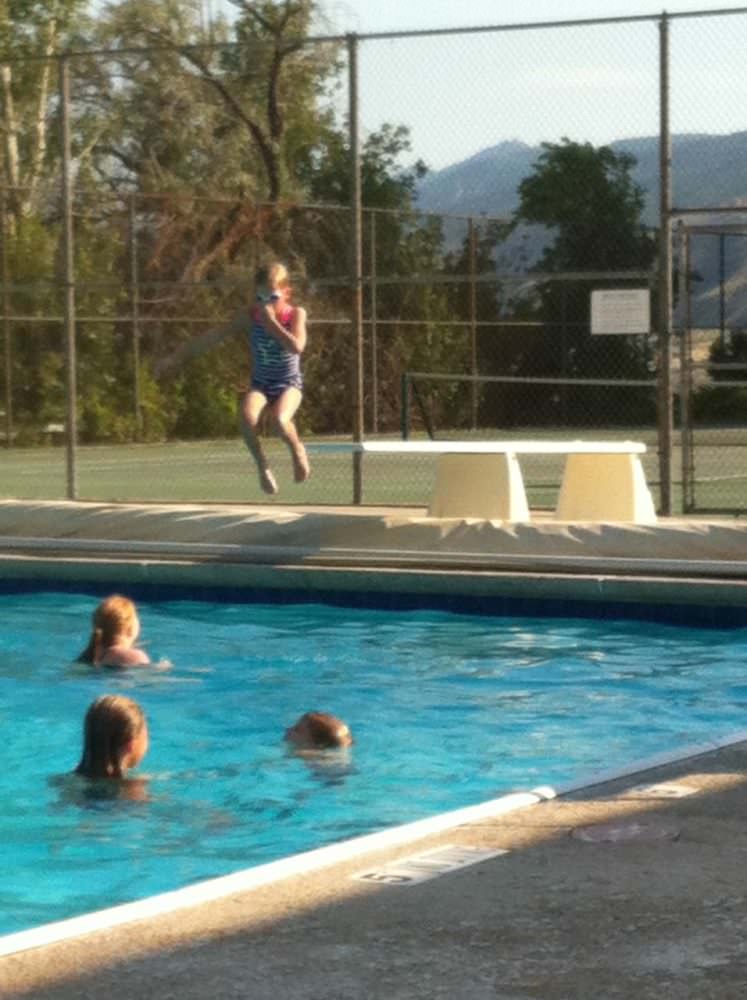 Spencer (somewhat) got over his fear of being in new situations with people he doesn't know while waist high in water: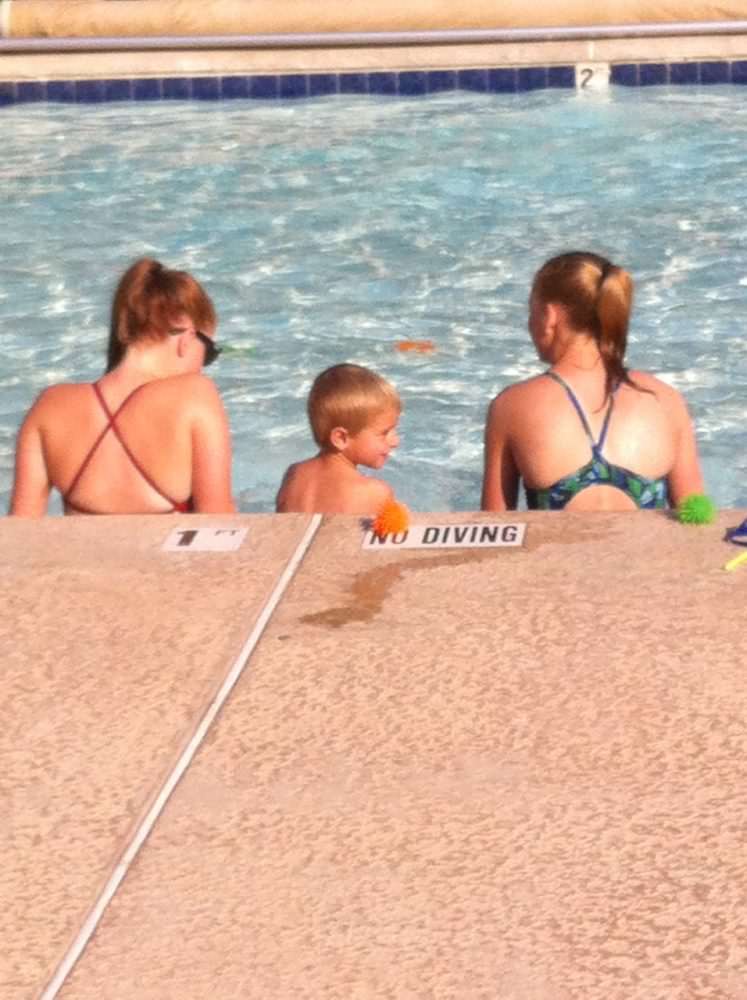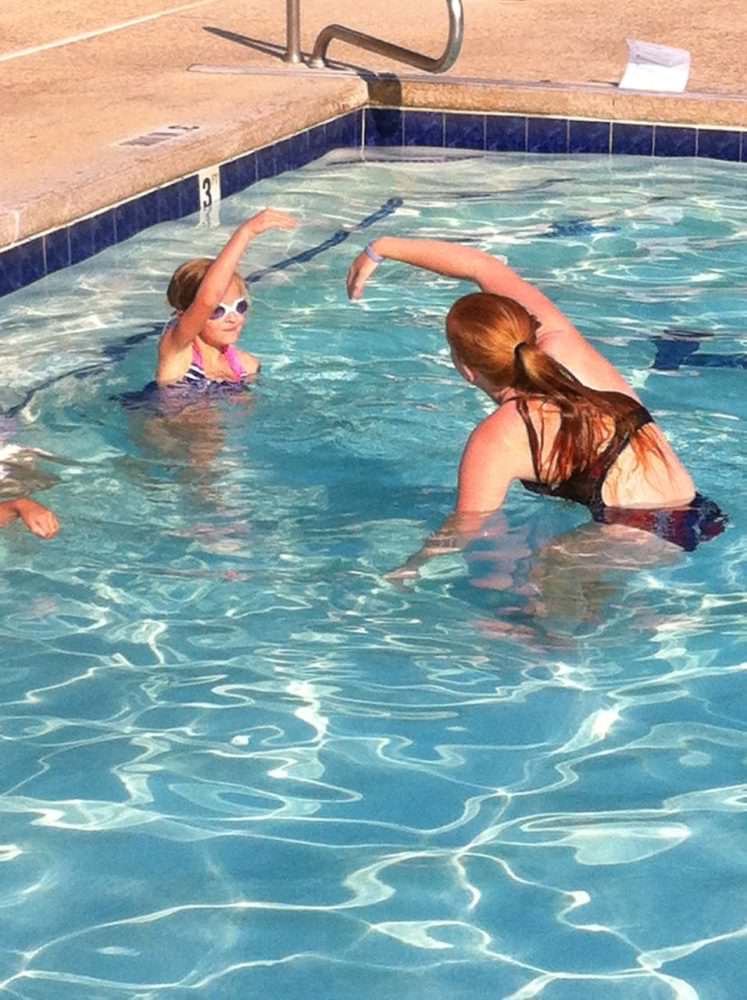 We went to Lagoon: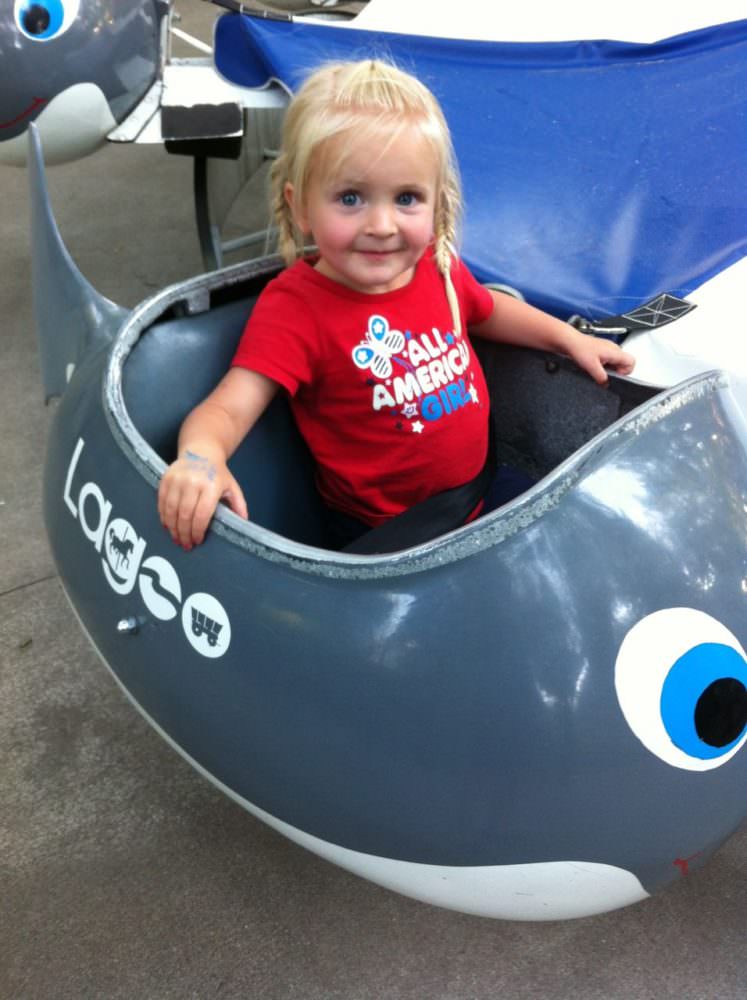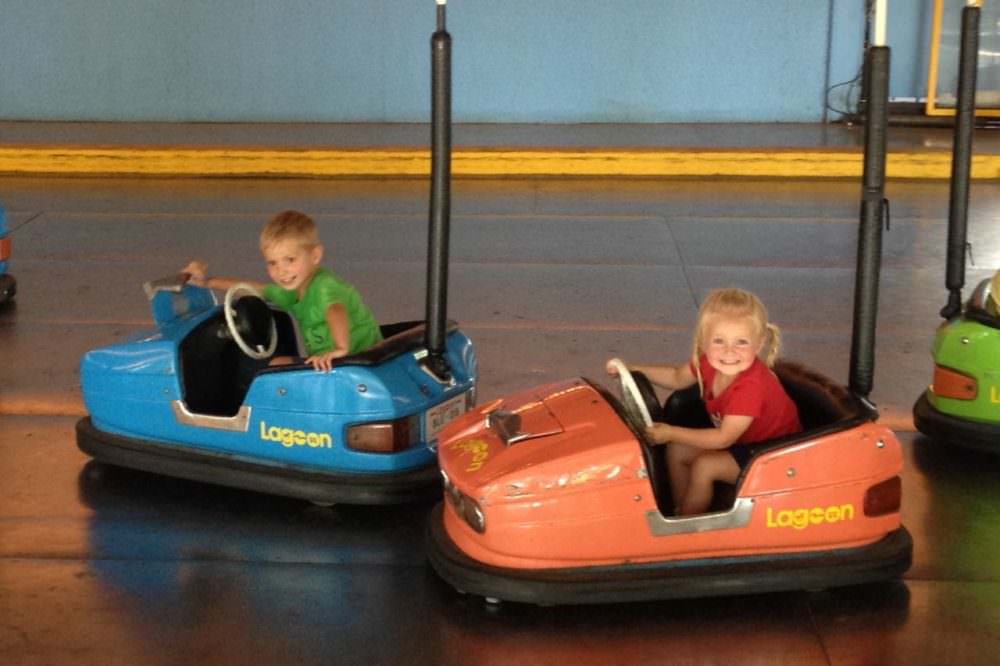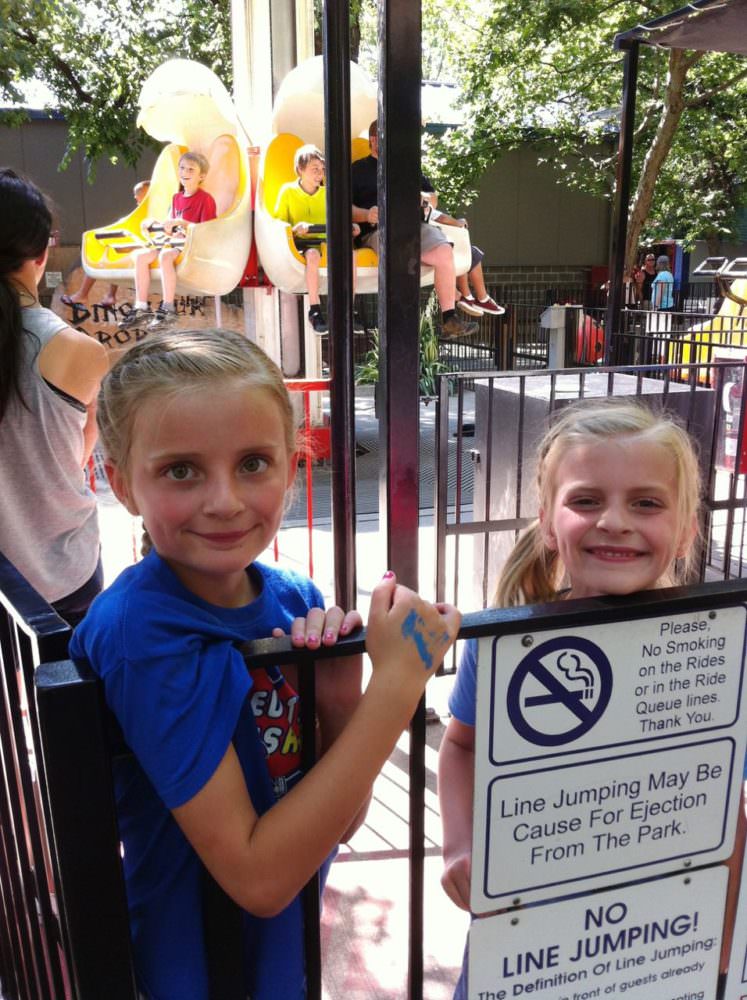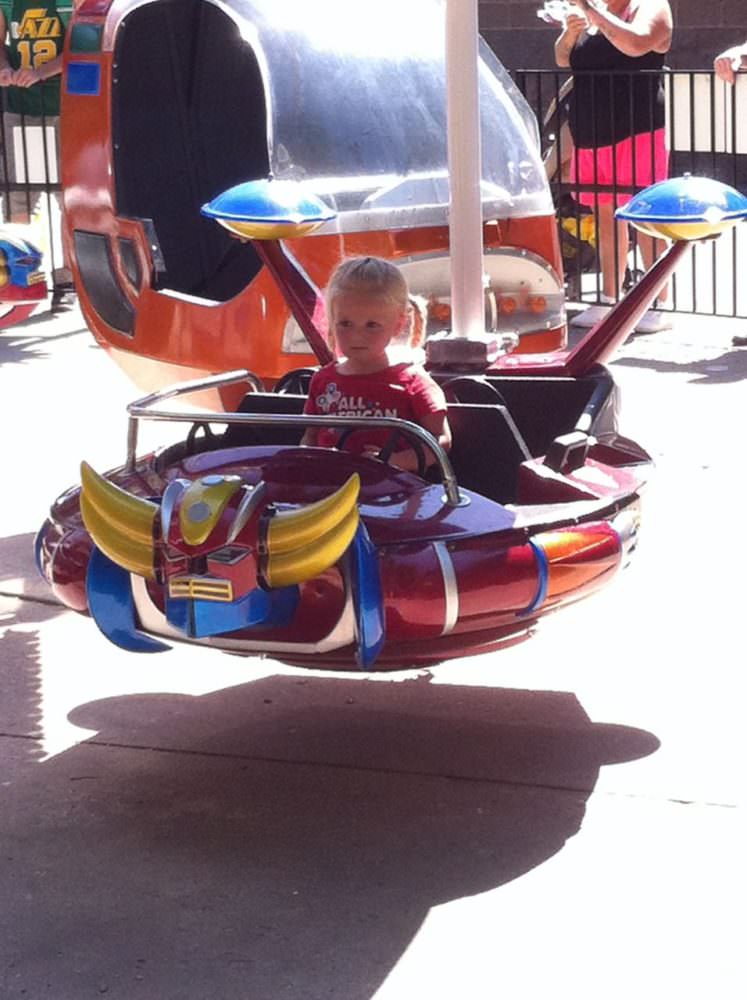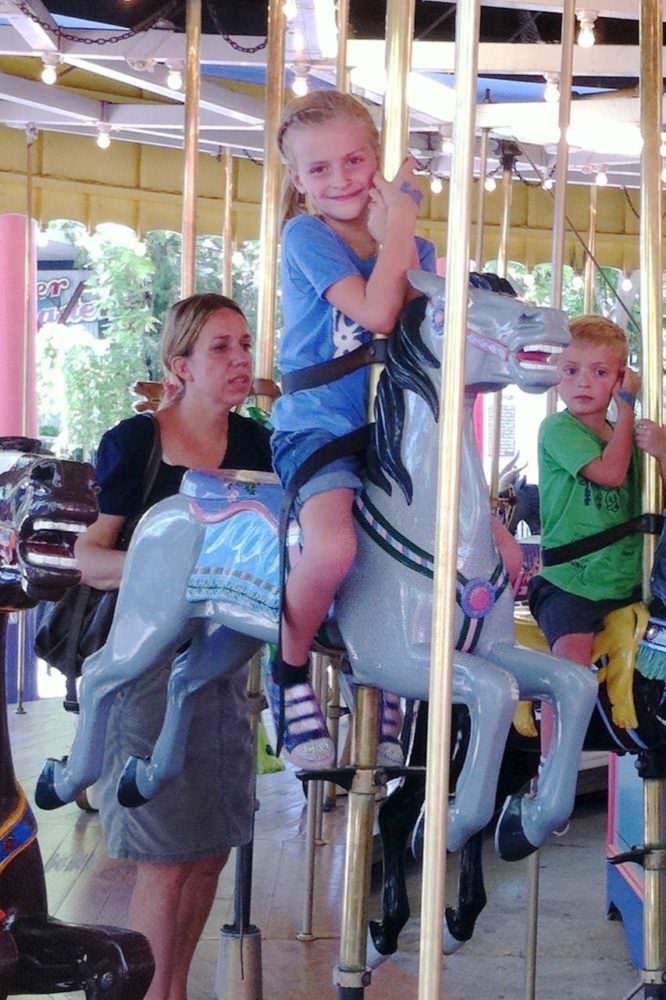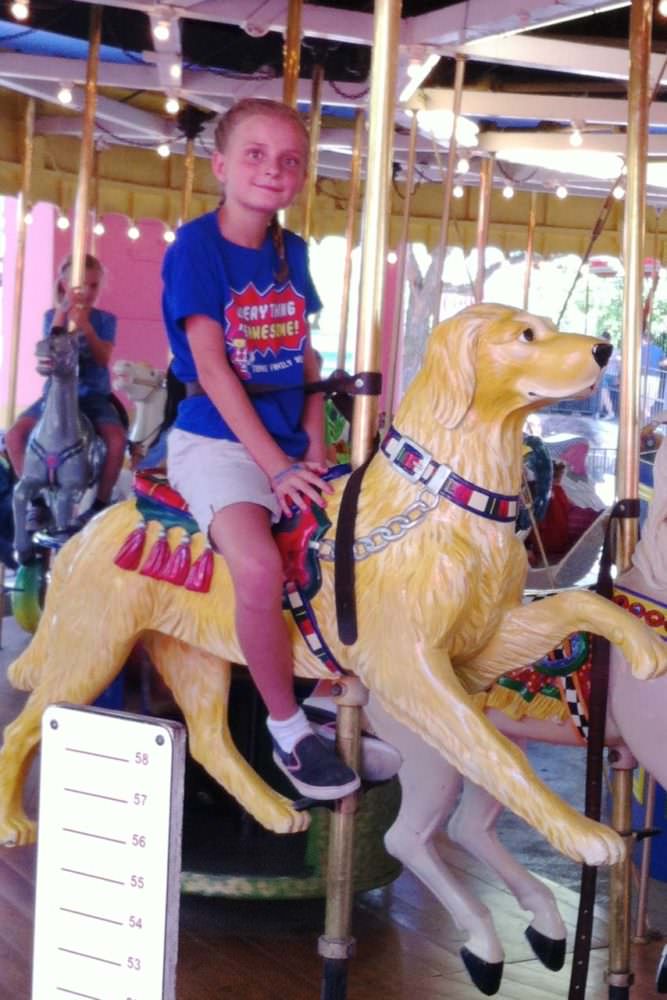 This cracked me up. Madison was just flirting with my camera phone taking picture after picture as we waited for that Chinese dragon ride to start.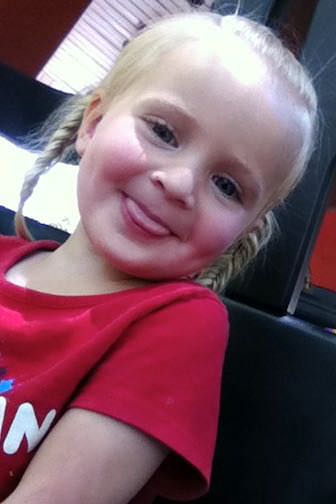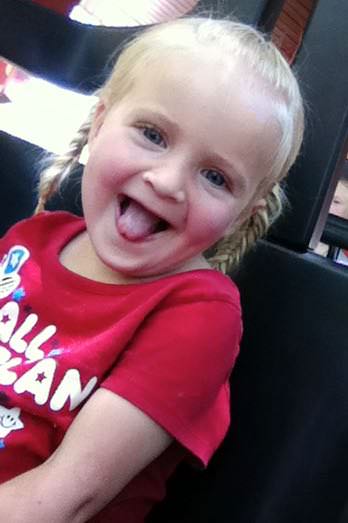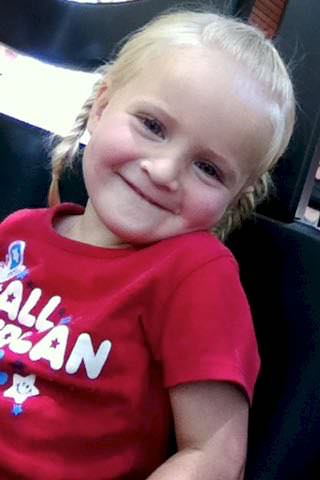 And this is what she looked like at the end of that ride. It went a bit faster than she was ready for: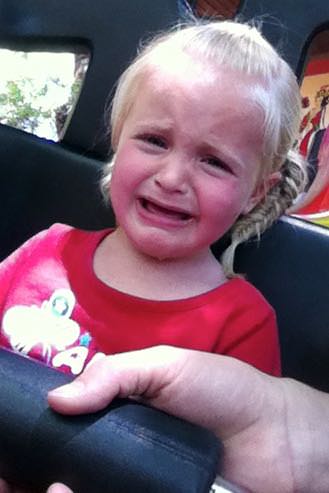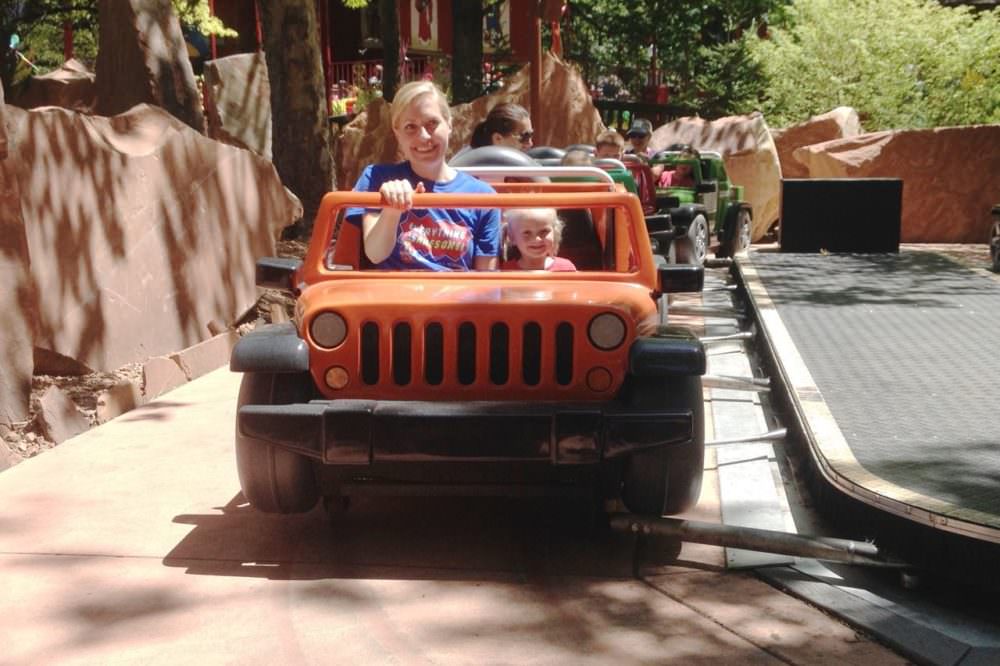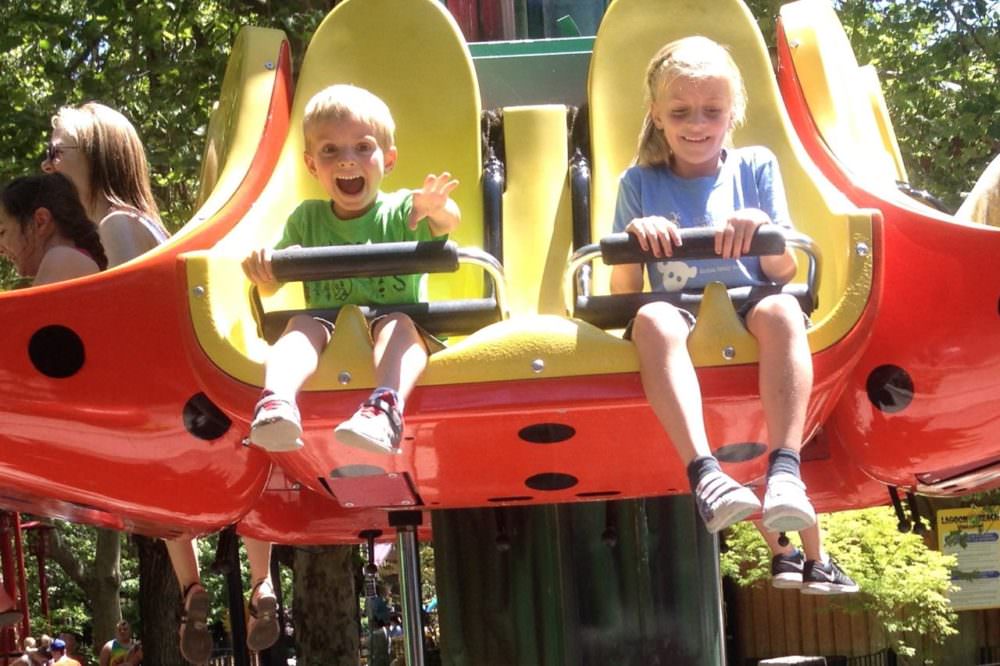 On the log ride. Spencer had just noticed the drop we were about to go down: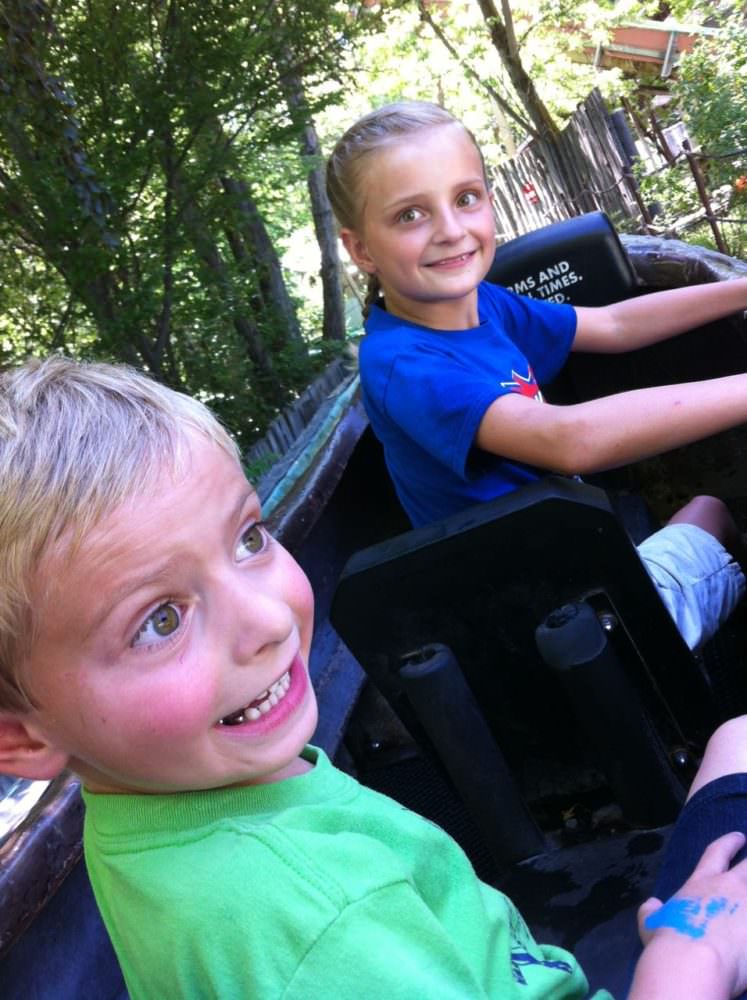 Caroline's dream came true and she got to take more gymnastics classes: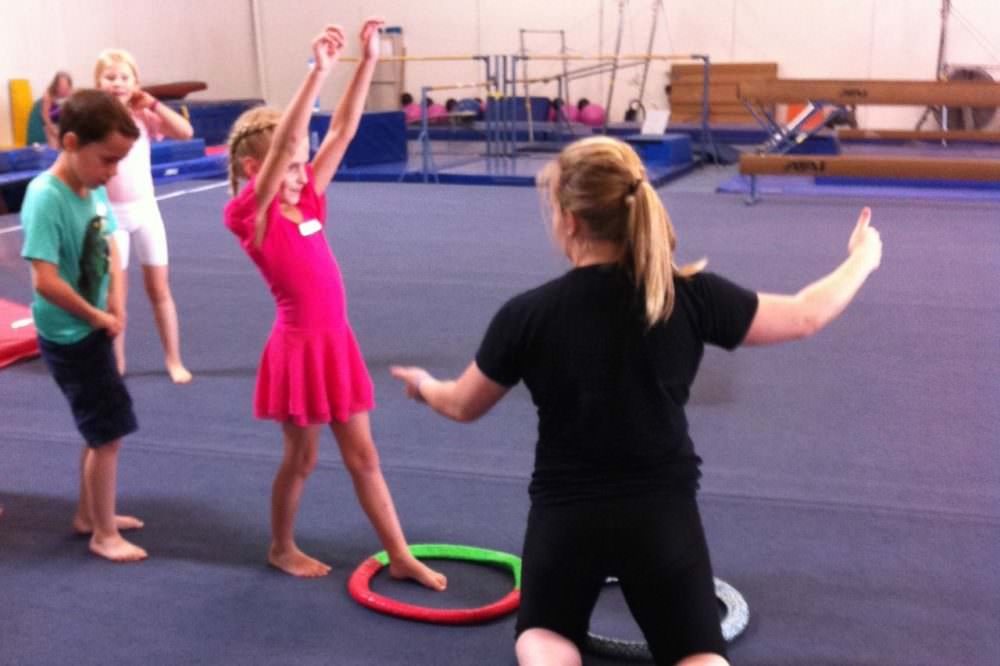 Some friends had all the neighborhood kids over on the last day of school for a water party: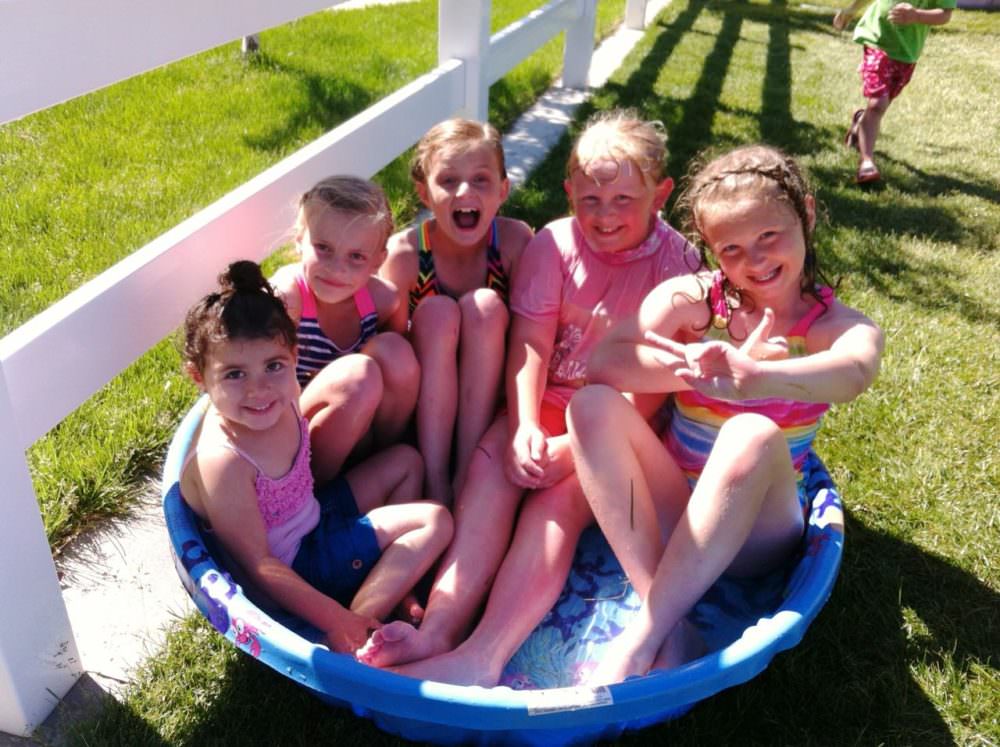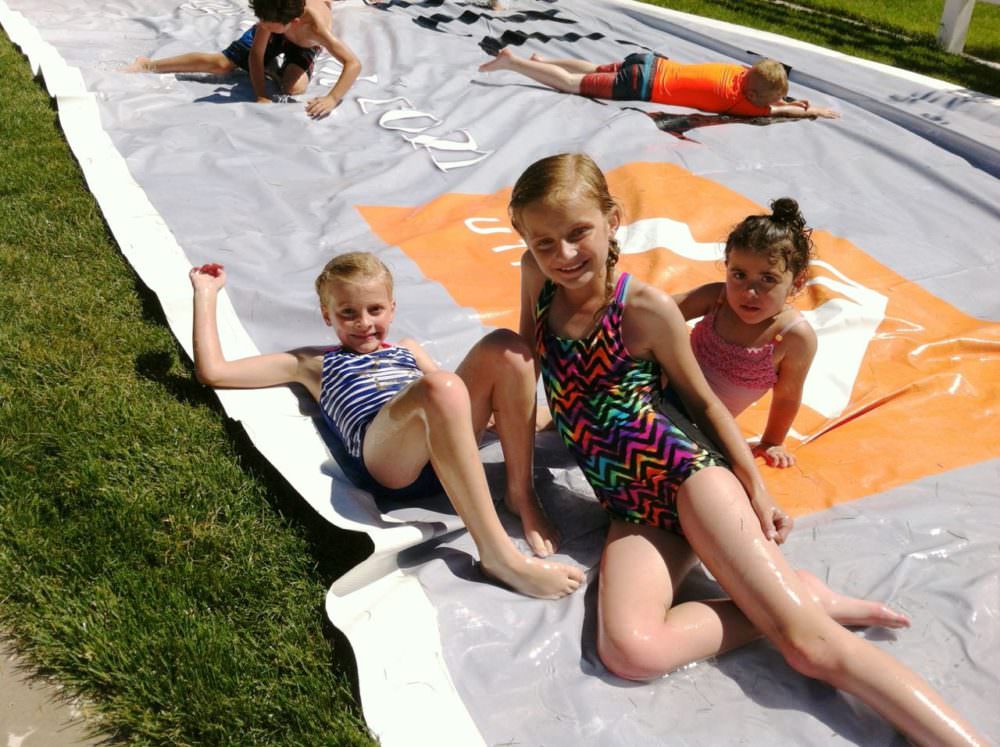 We went to the air show. It was hot and crowded and we had to walk almost three miles just to get in, and it was hot and crowded and the kids were bugging each other the whole time and it was hot and crowded and ugh. I pretty much hated it which made me sad because it's actually really fun when it's not so blasted hot.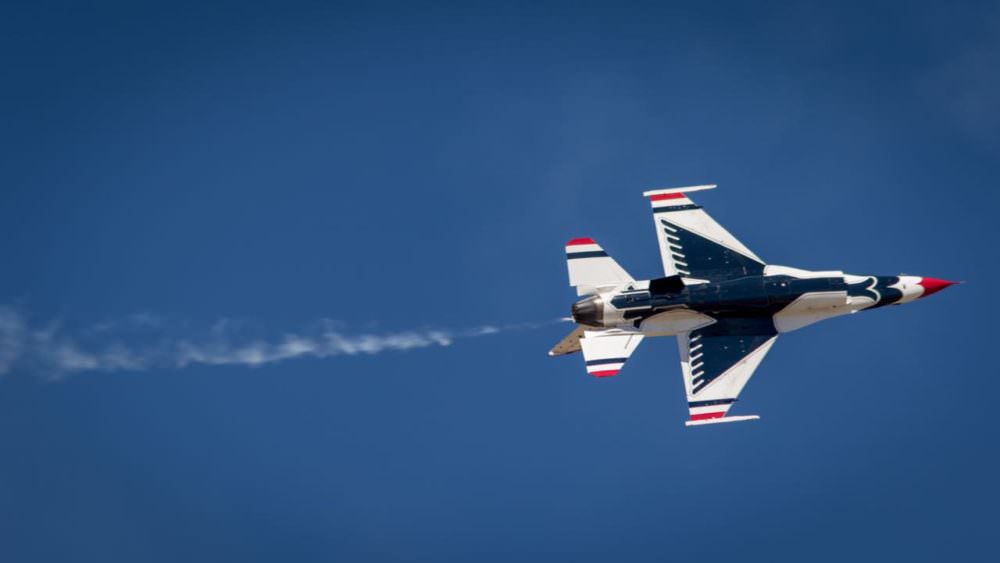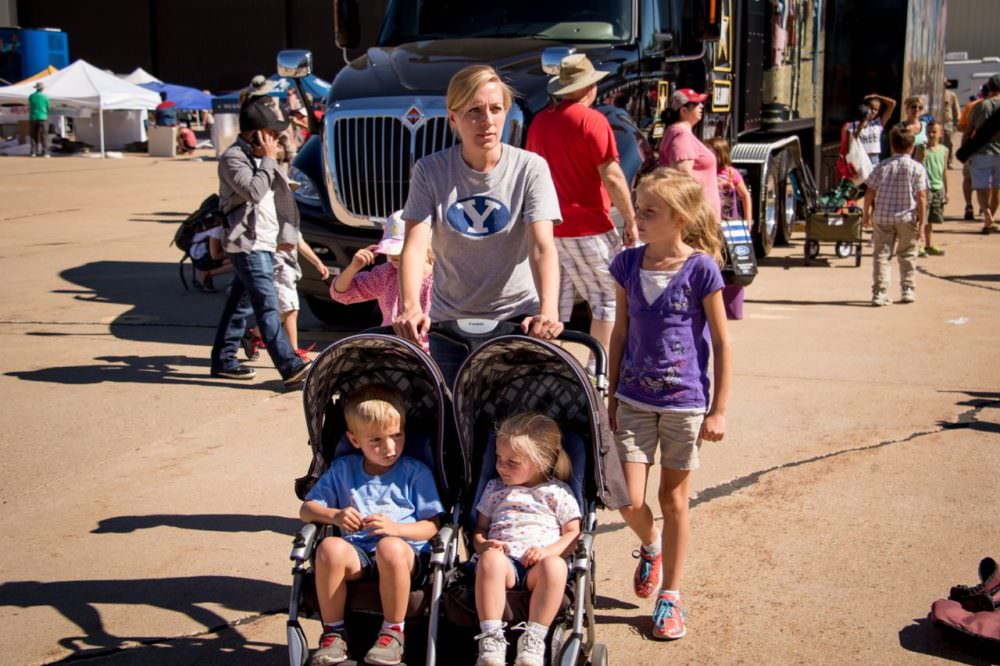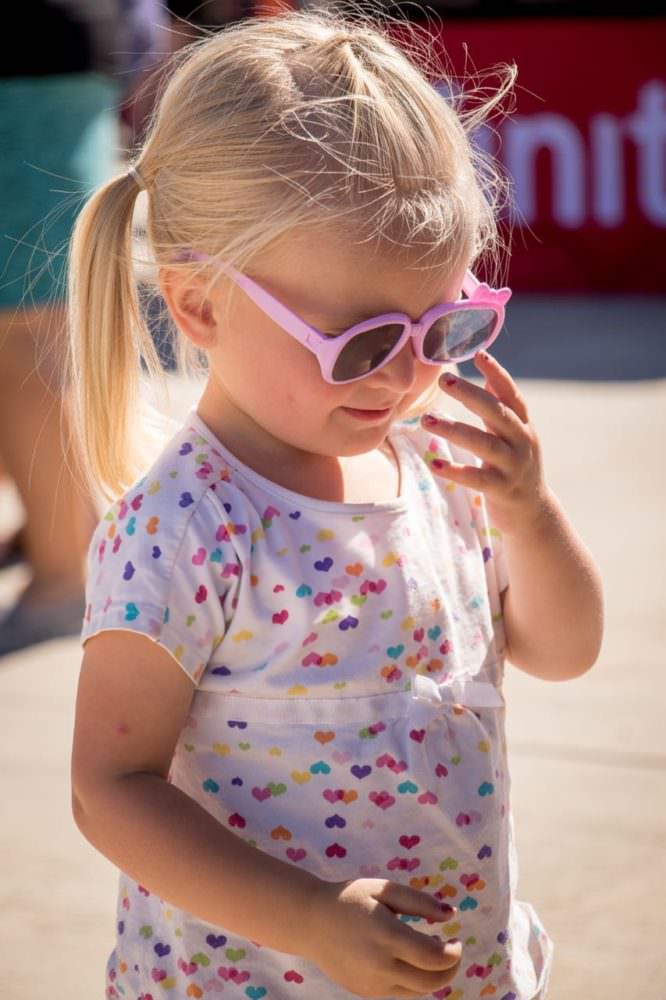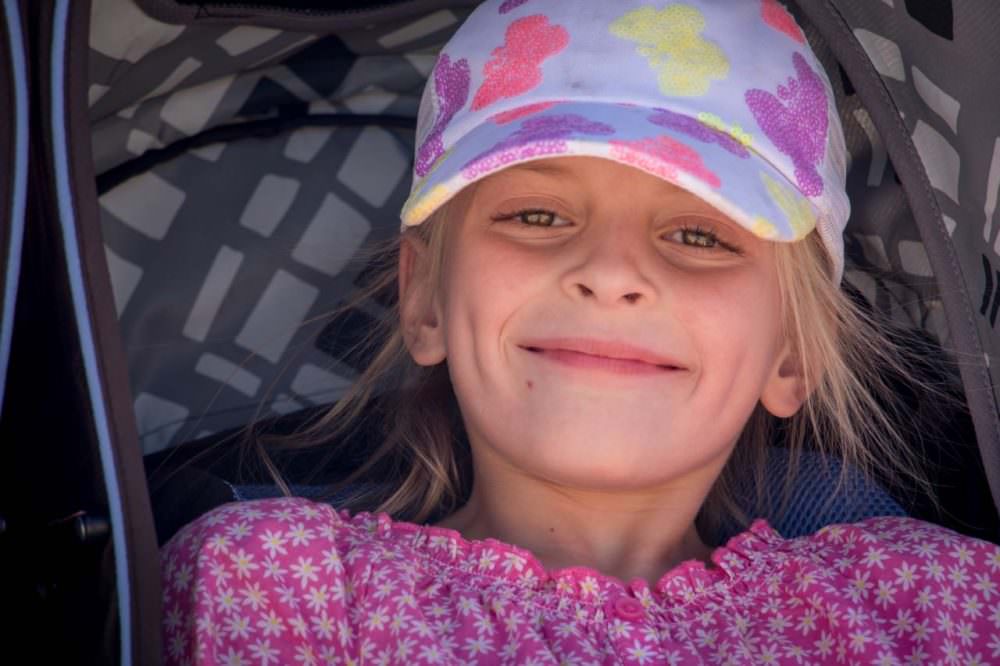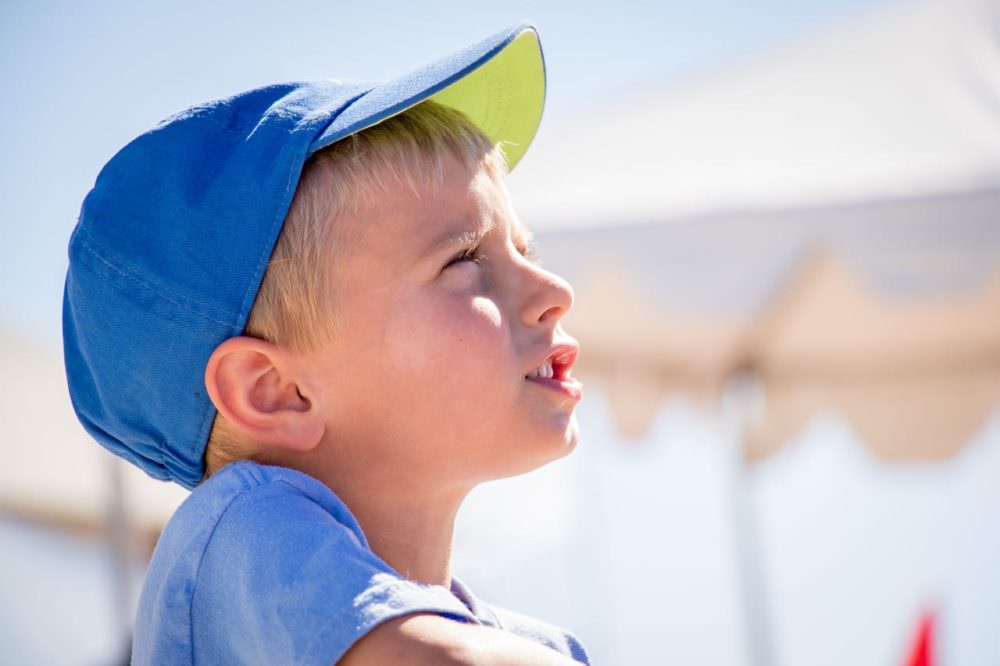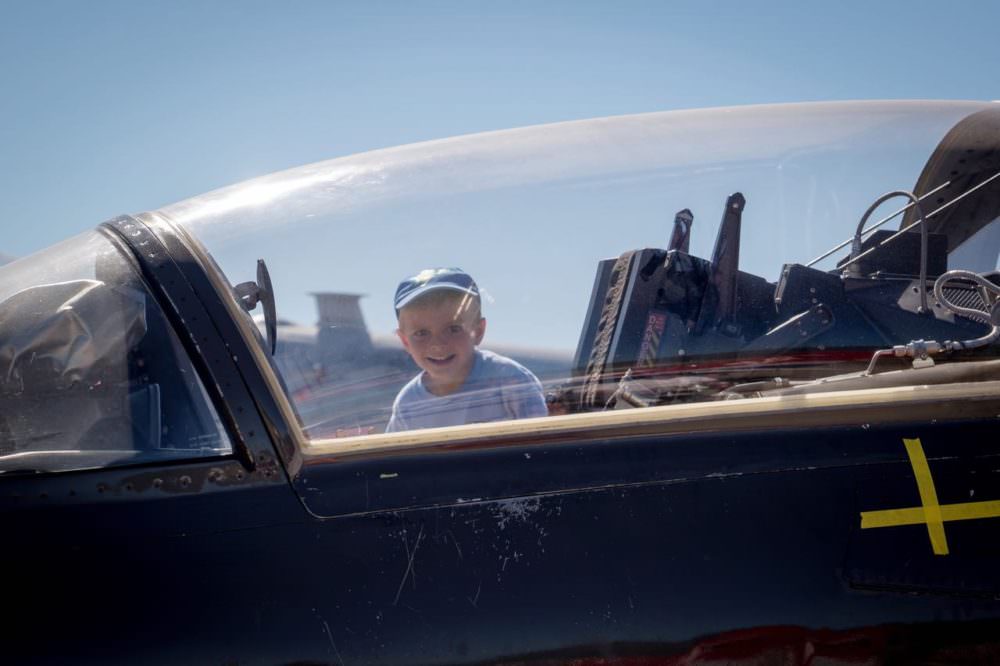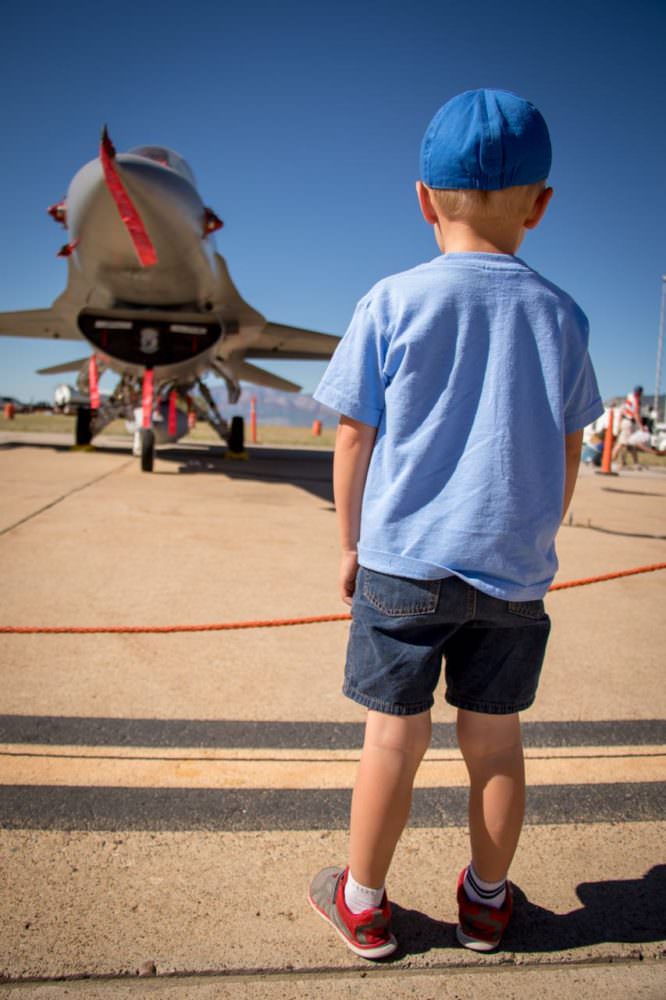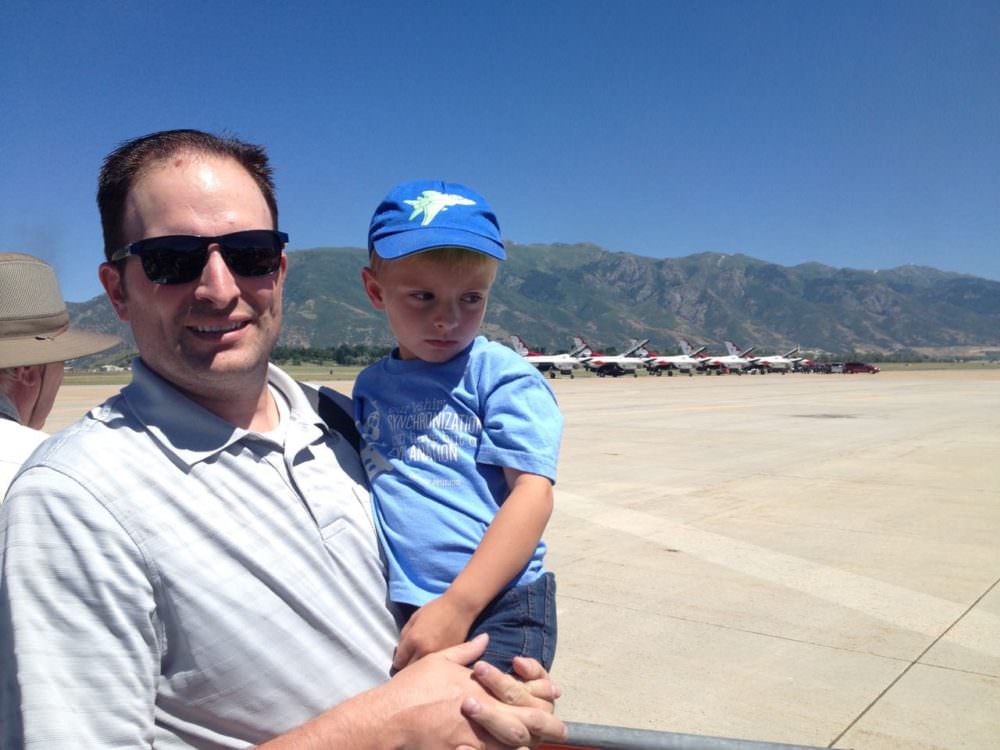 Brooke and Caroline had birthdays! Brooke turned 9: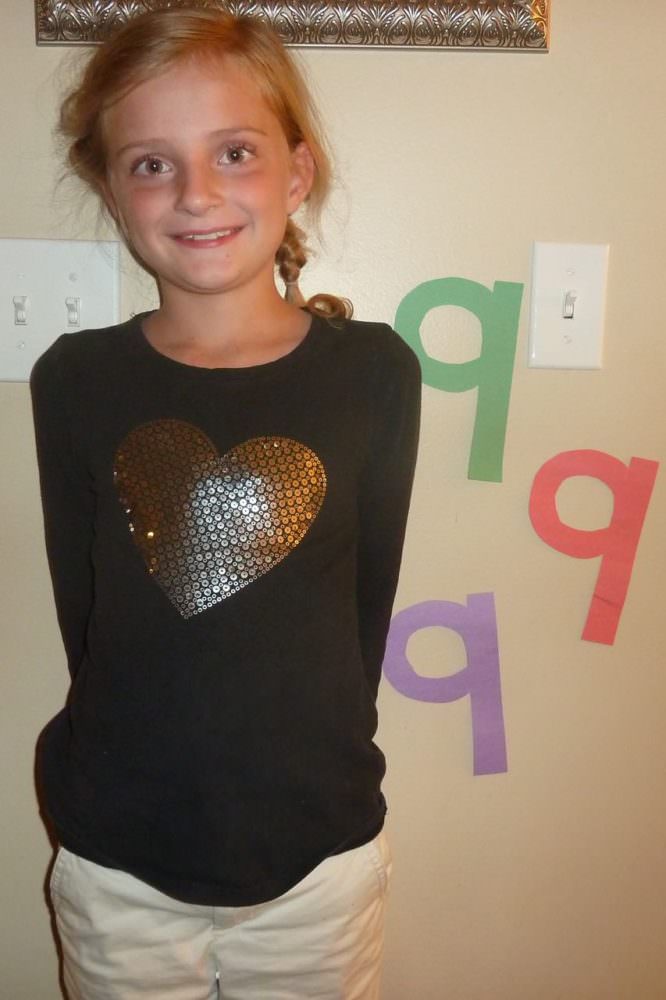 Caroline is now 7. I can't figure out where her picture is of her standing next to her sevens. Mom fail. 🙁
Caroline wanted an Olaf cake: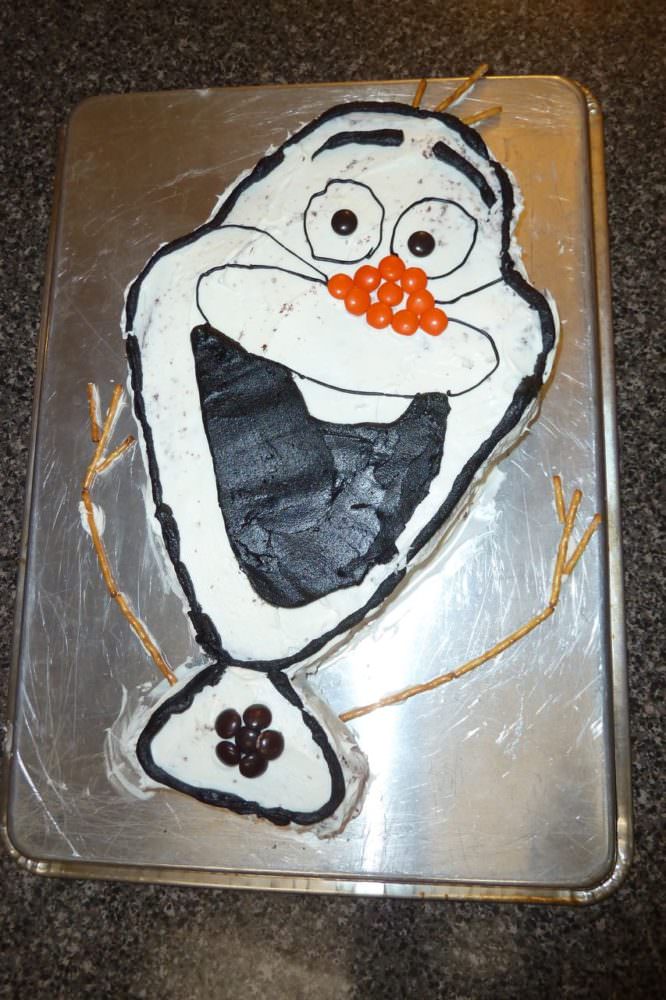 Brooke wanted Congo bars. She was feeling a little sick so we just stuck all her candles in her own personal bar: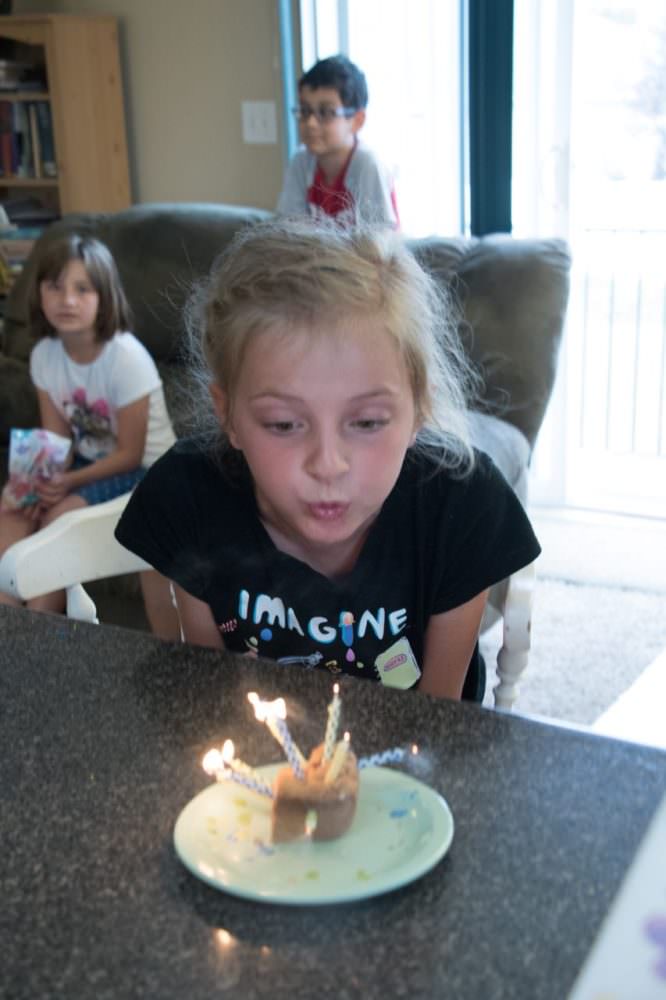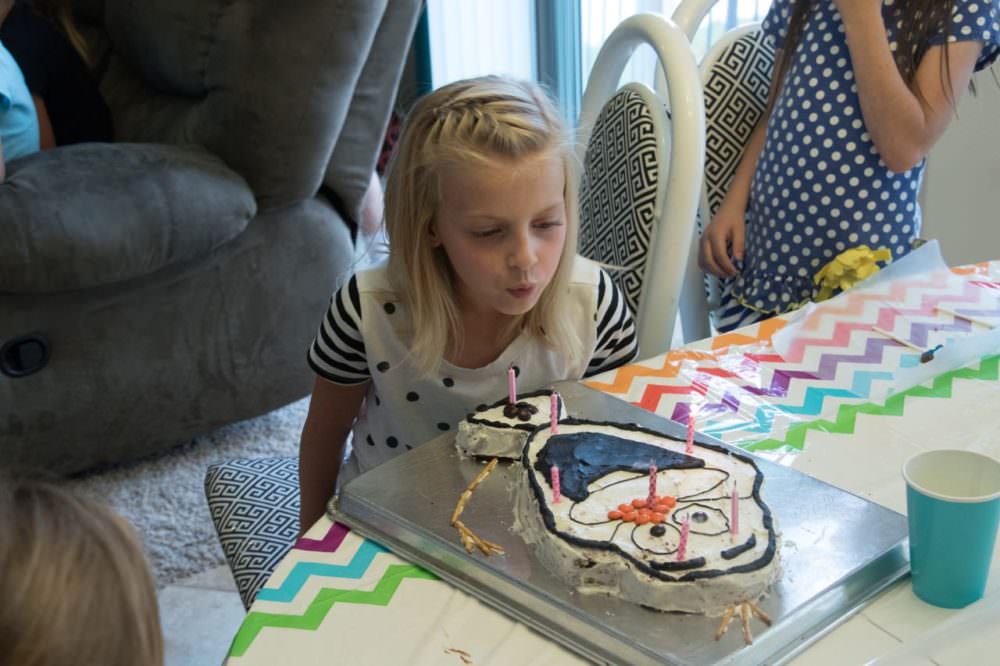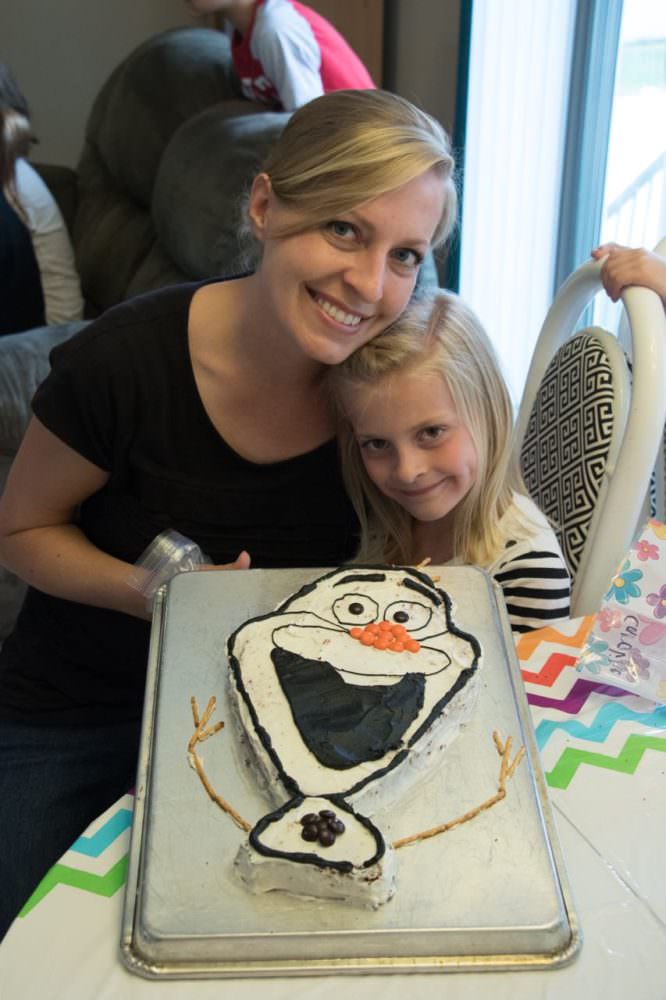 We went to Seven Peaks a lot: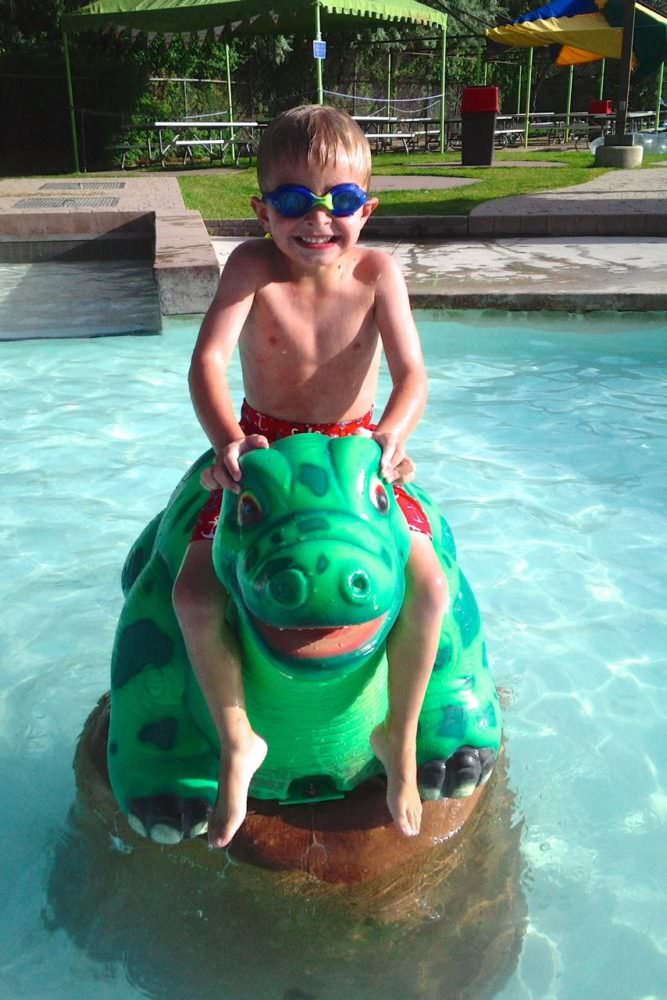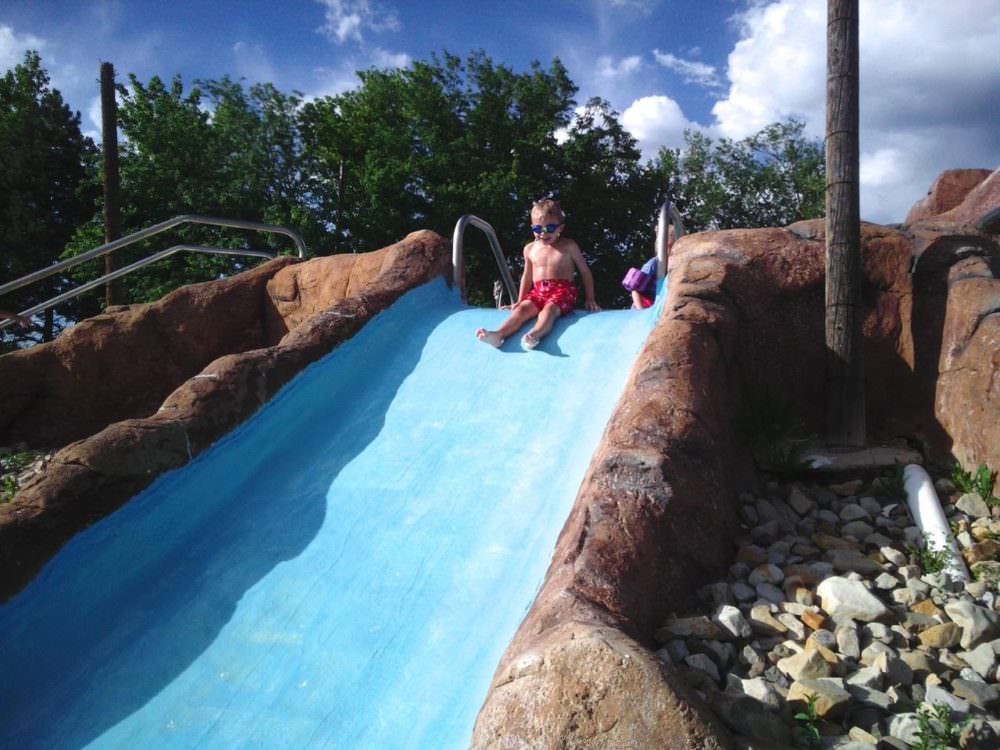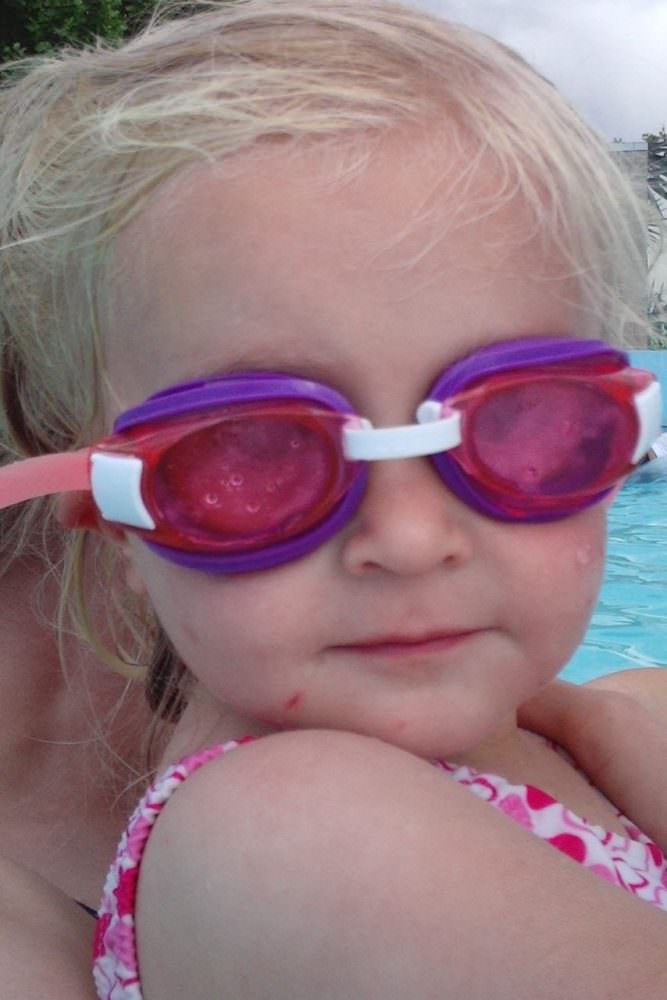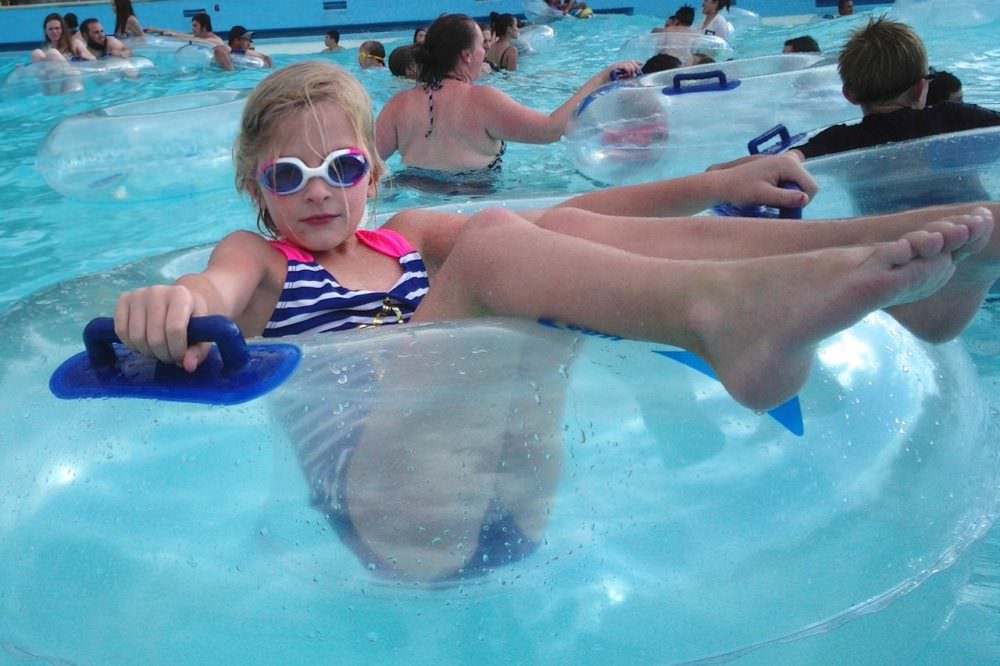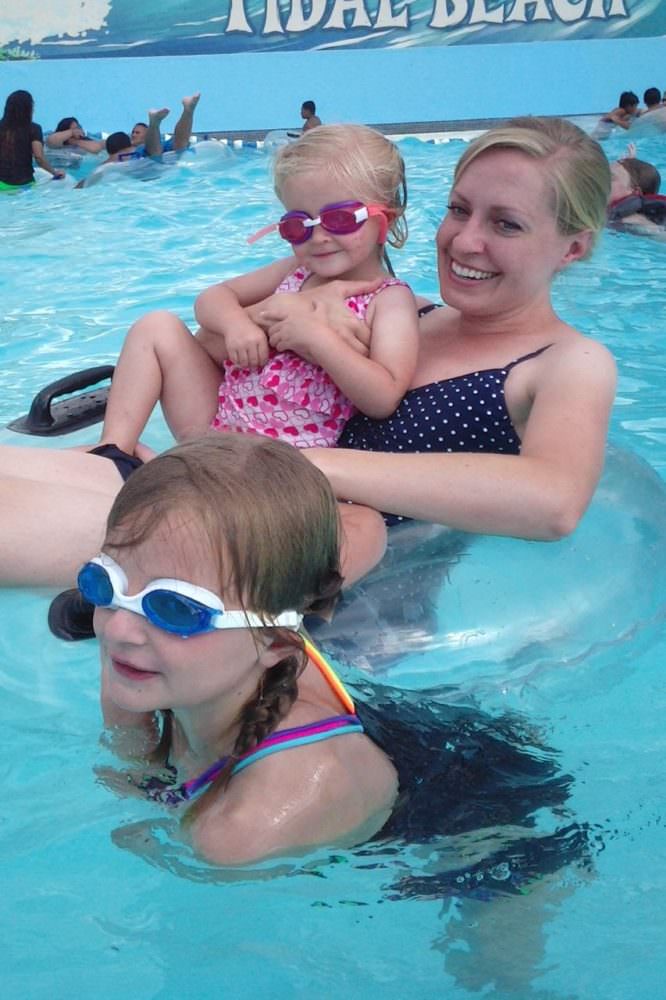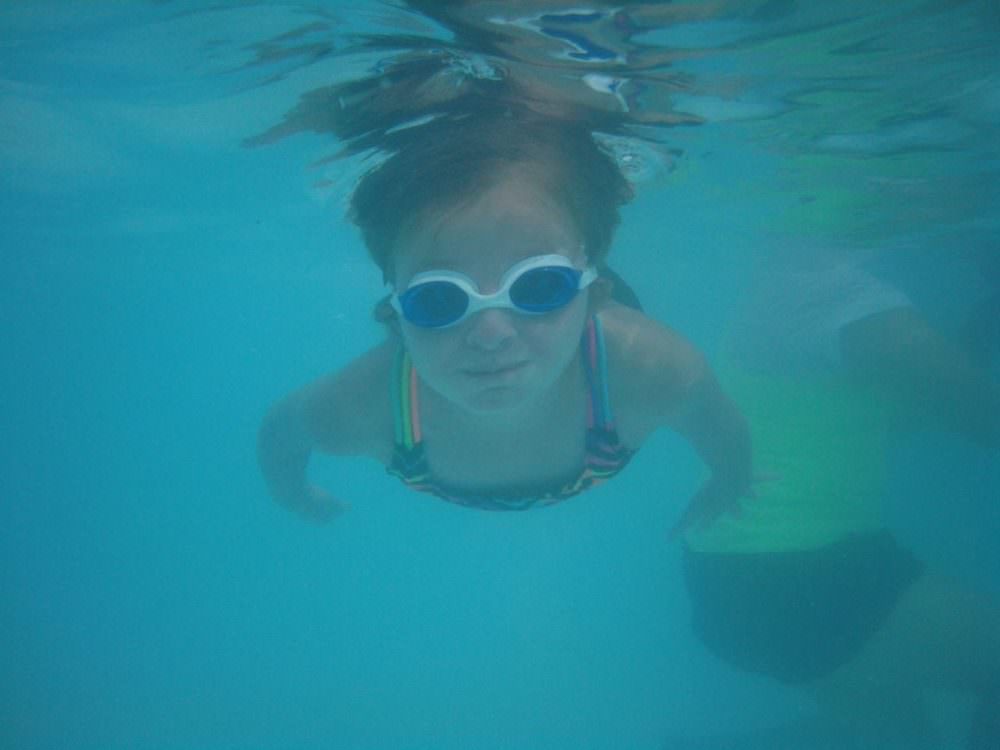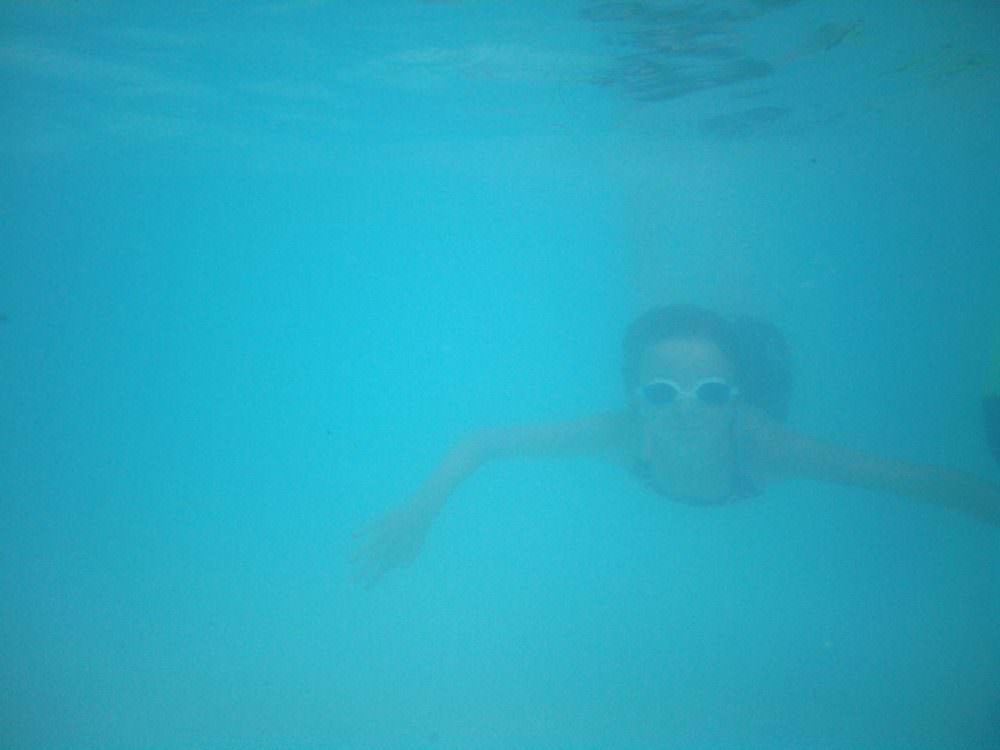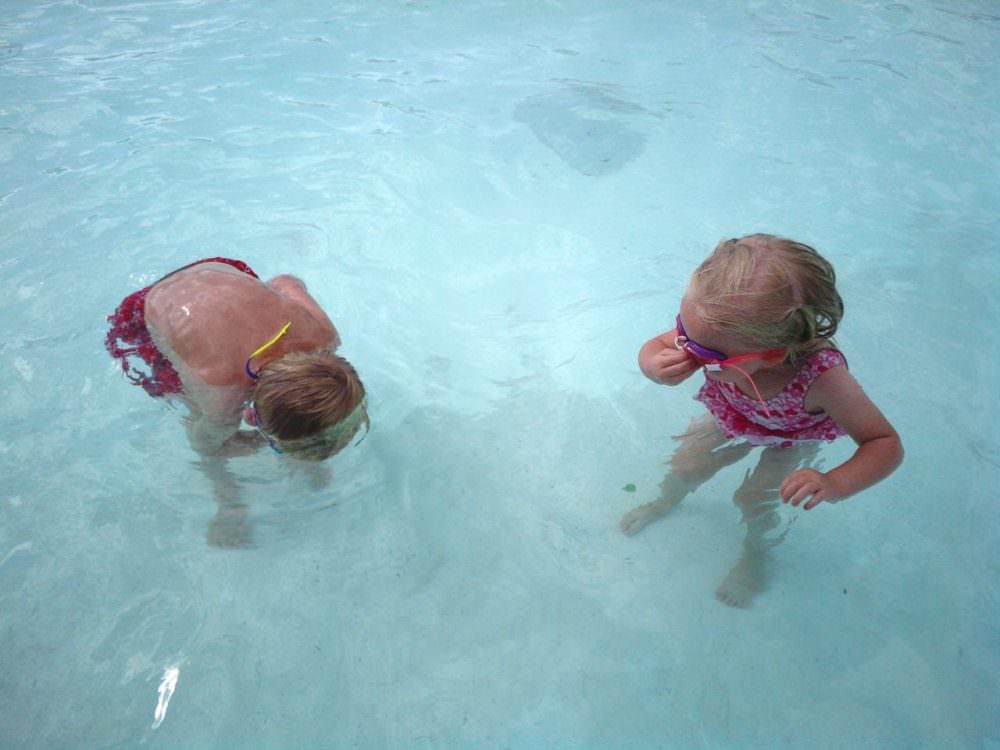 We went on hikes: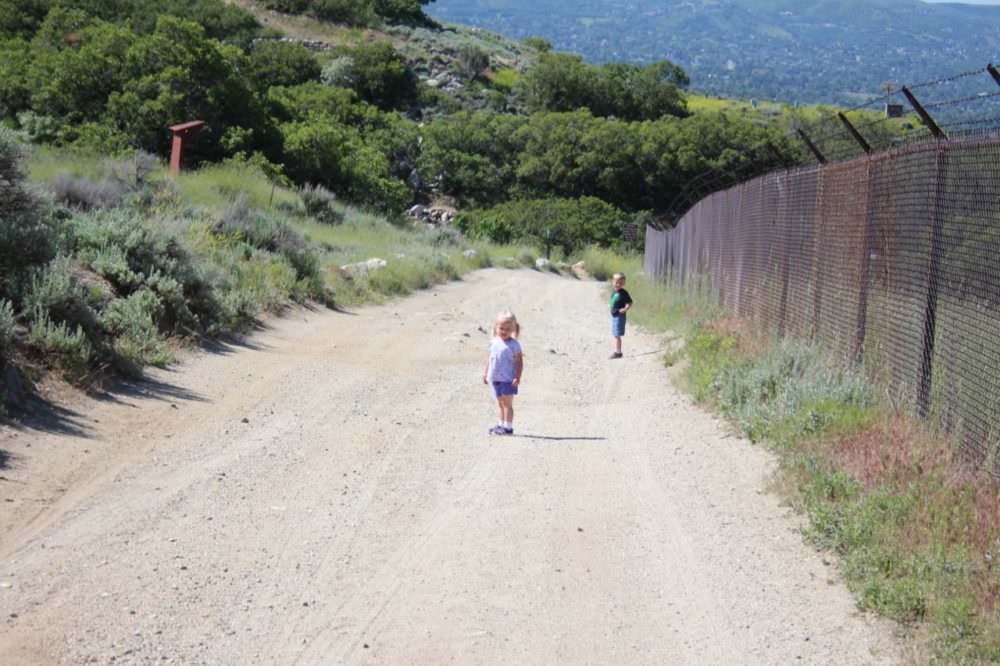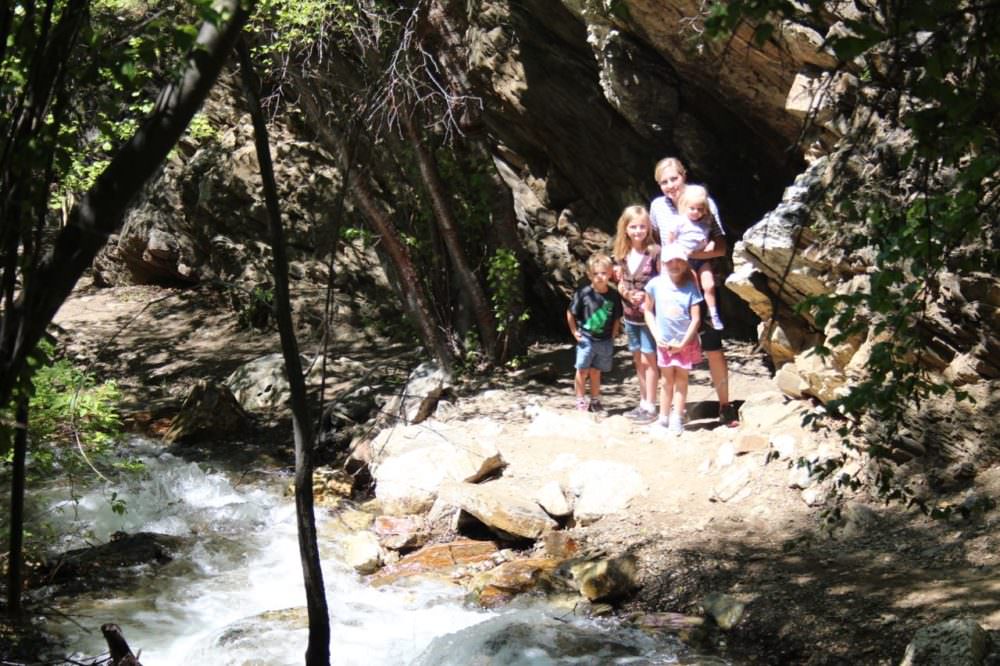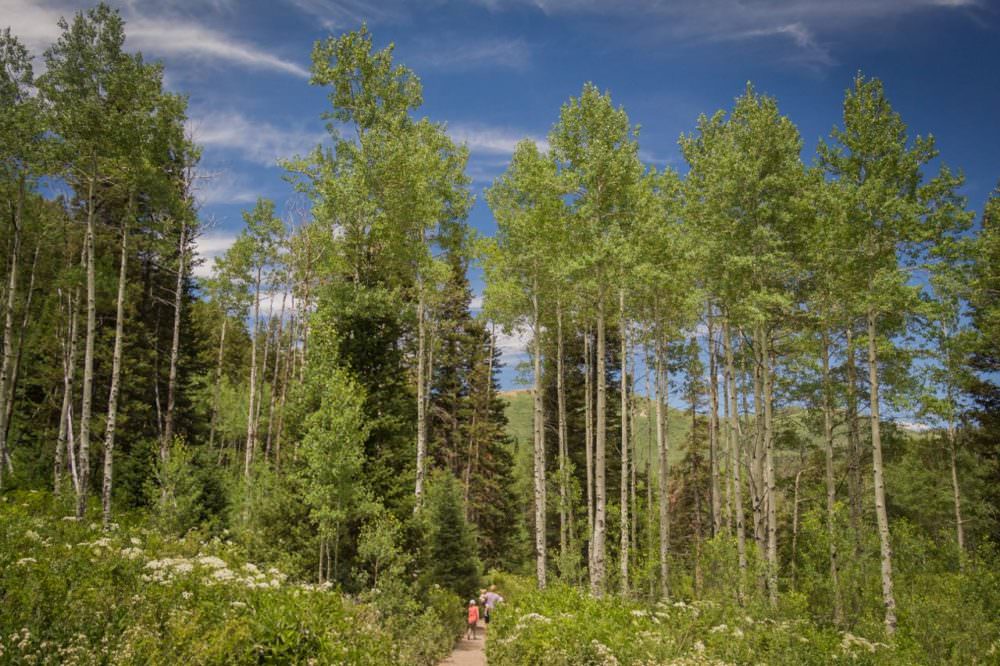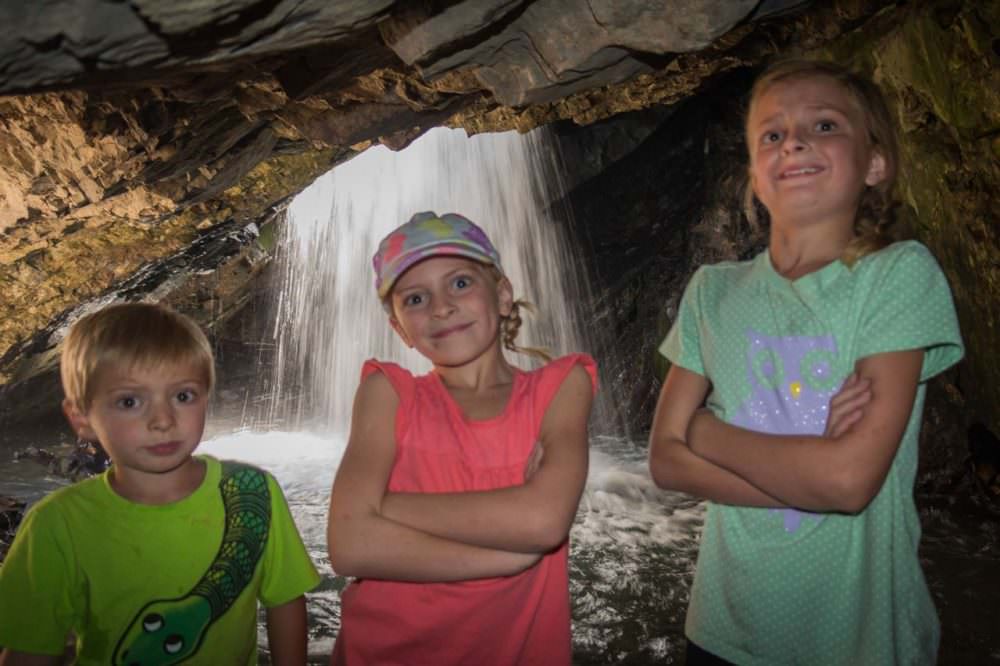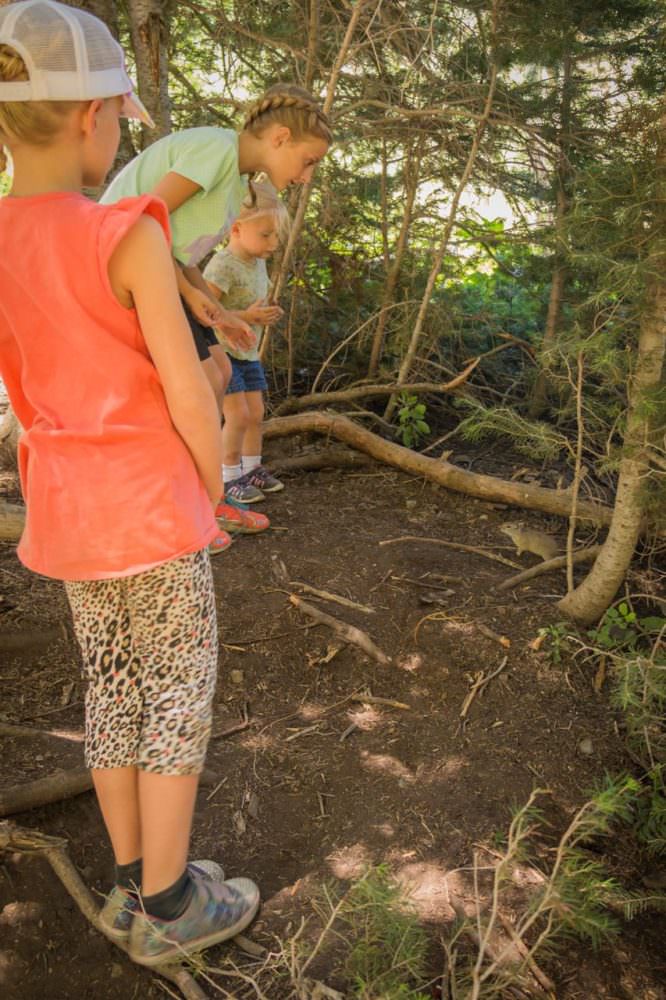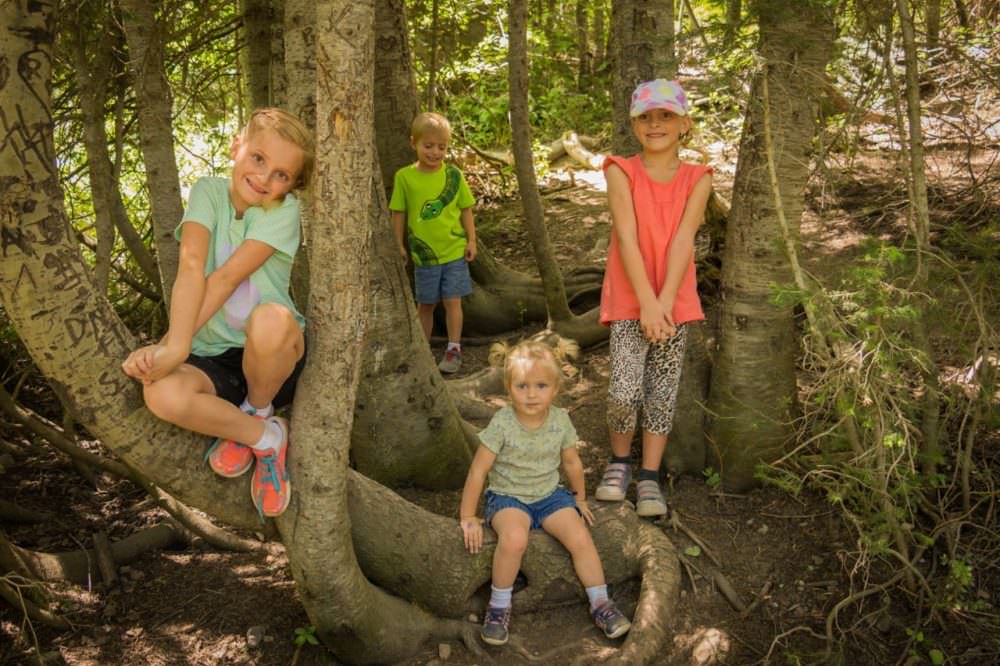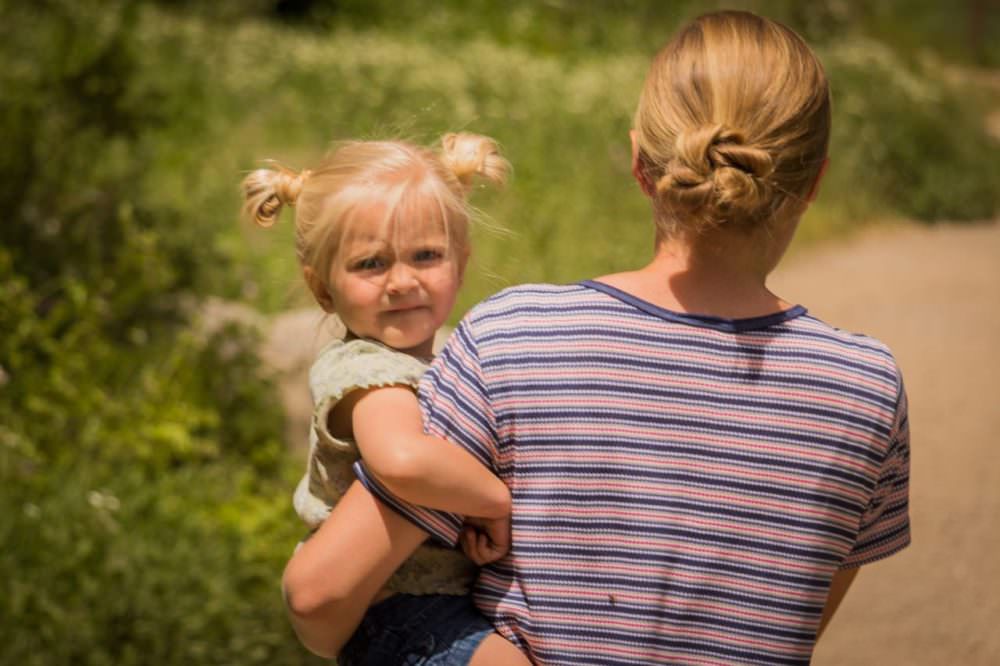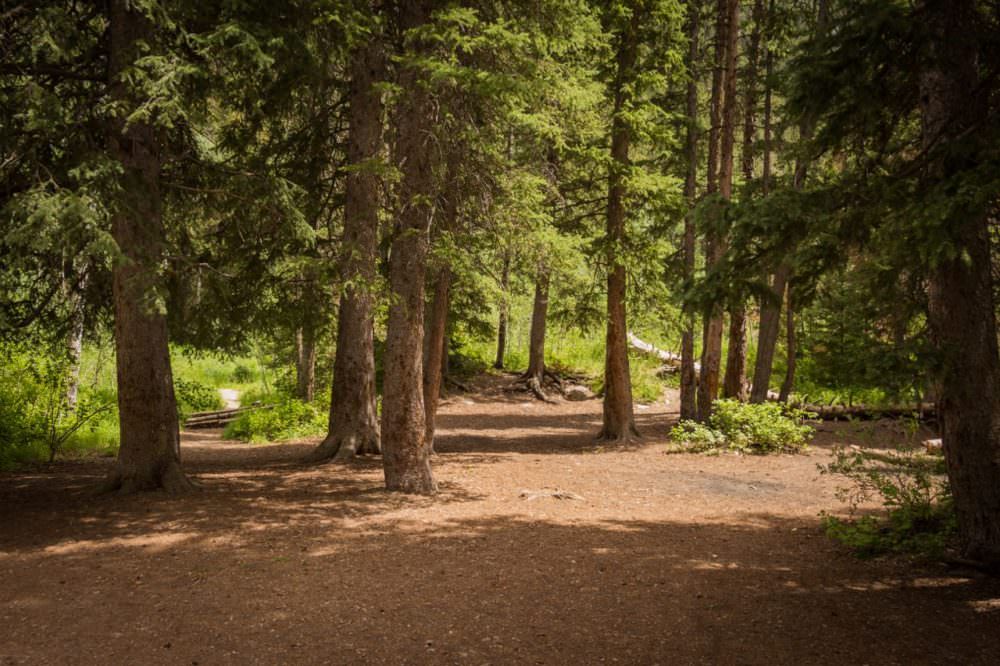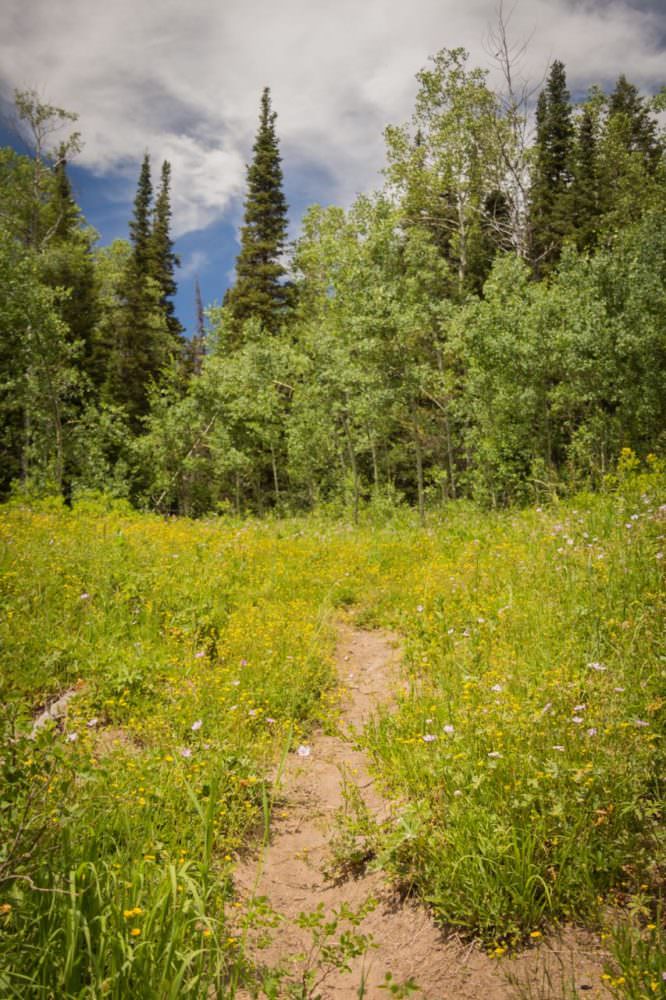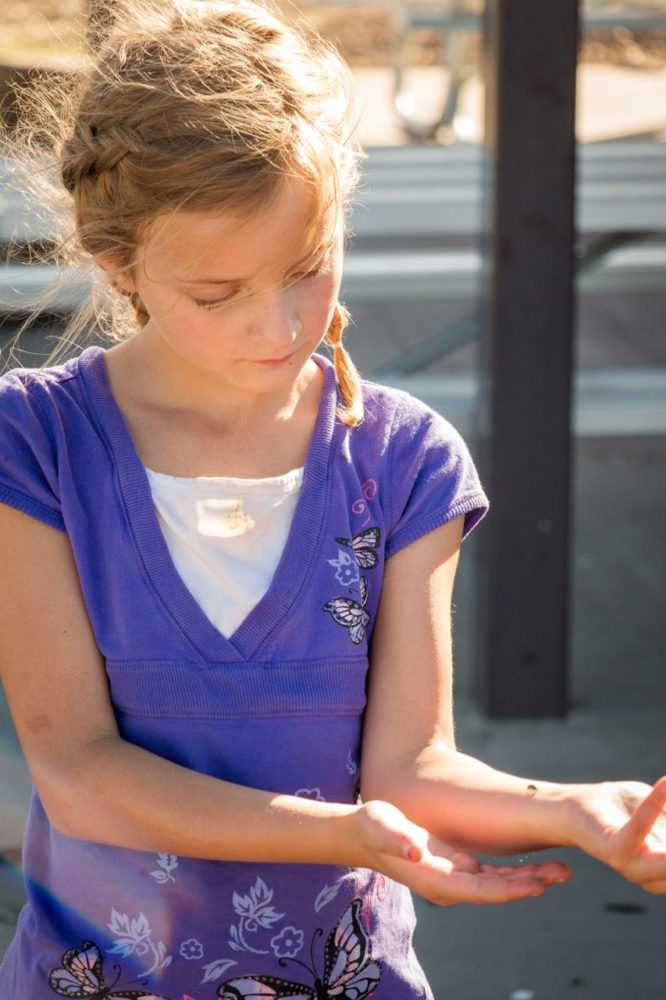 We went camping: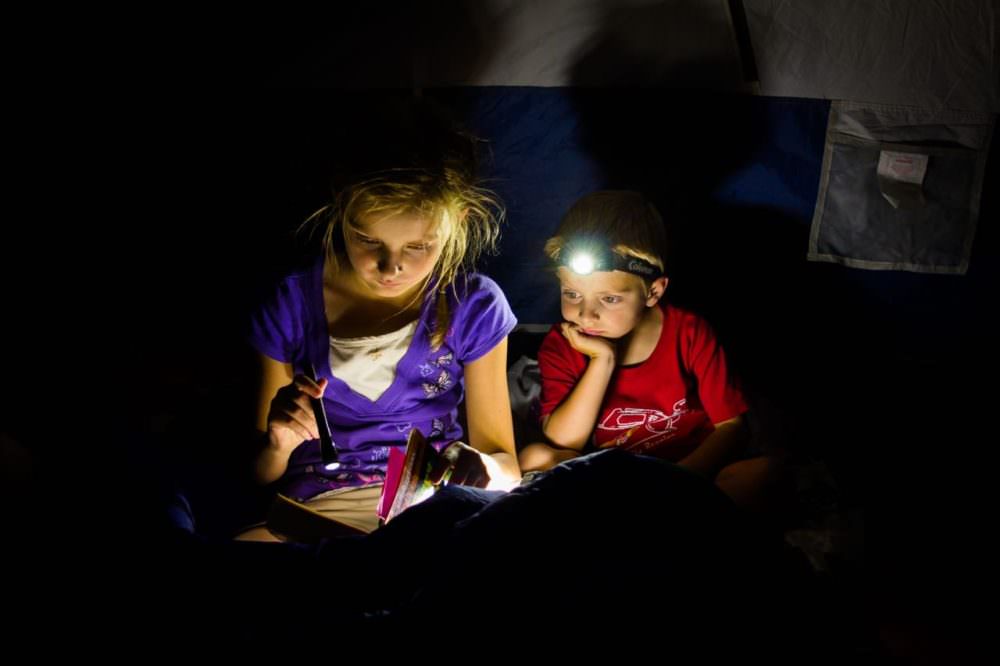 Spencer loves a good ghost story: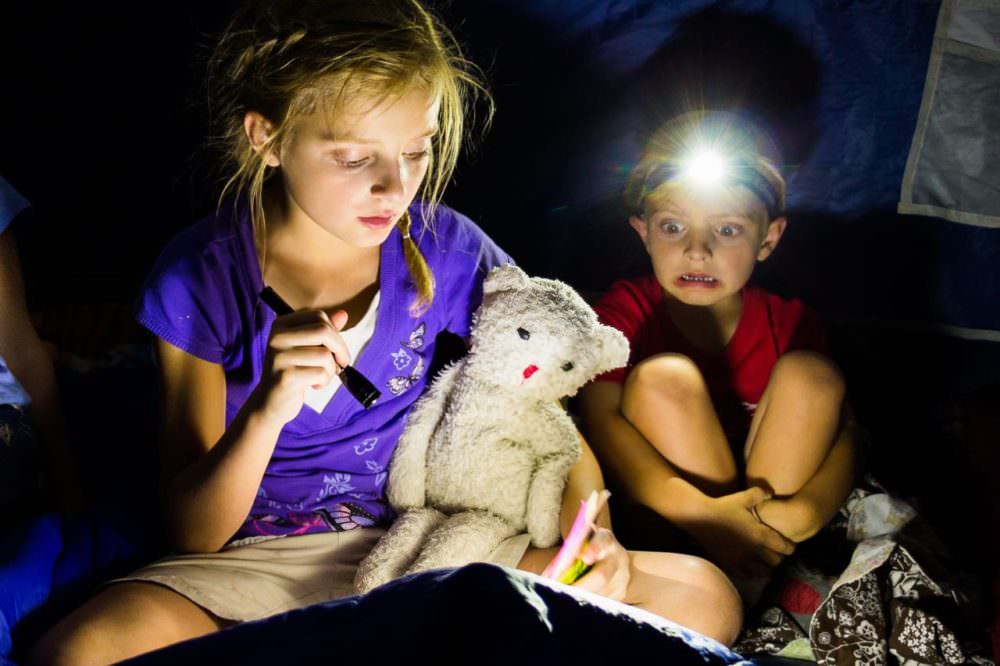 Brooke loves to be the one frightening everyone: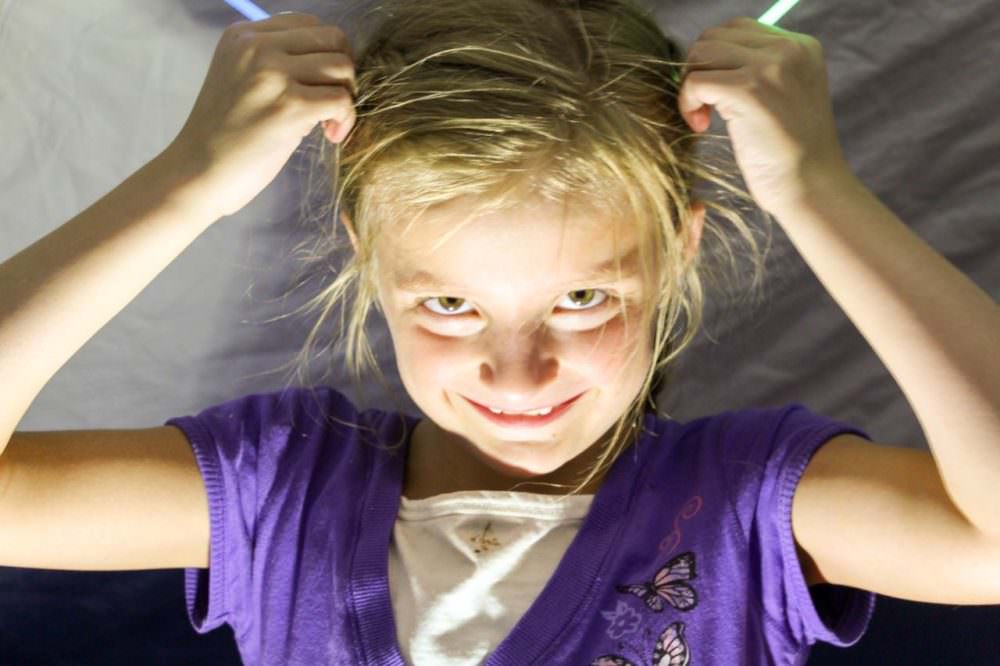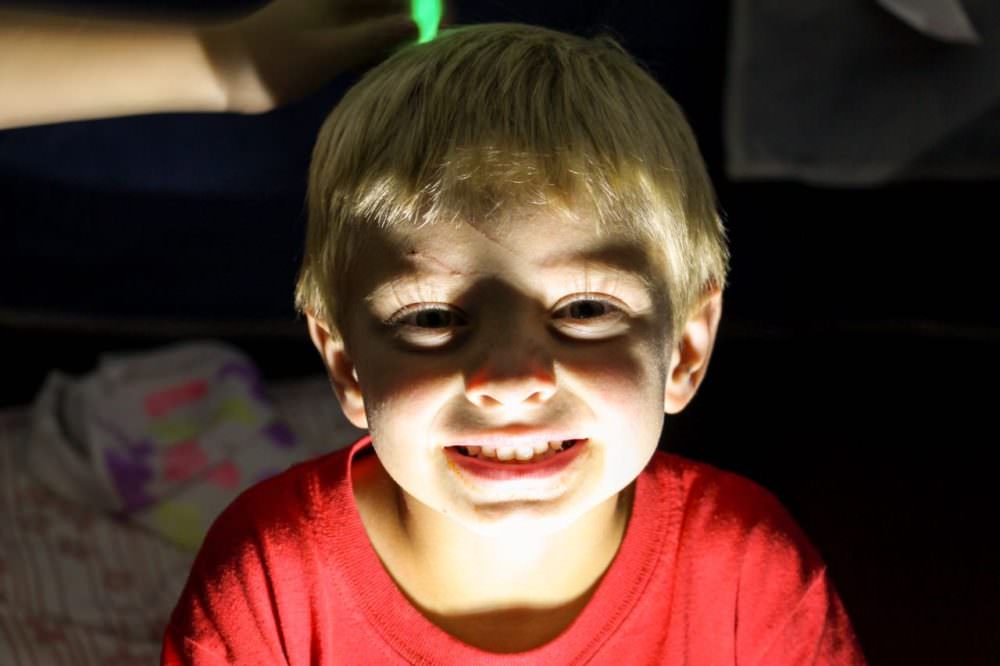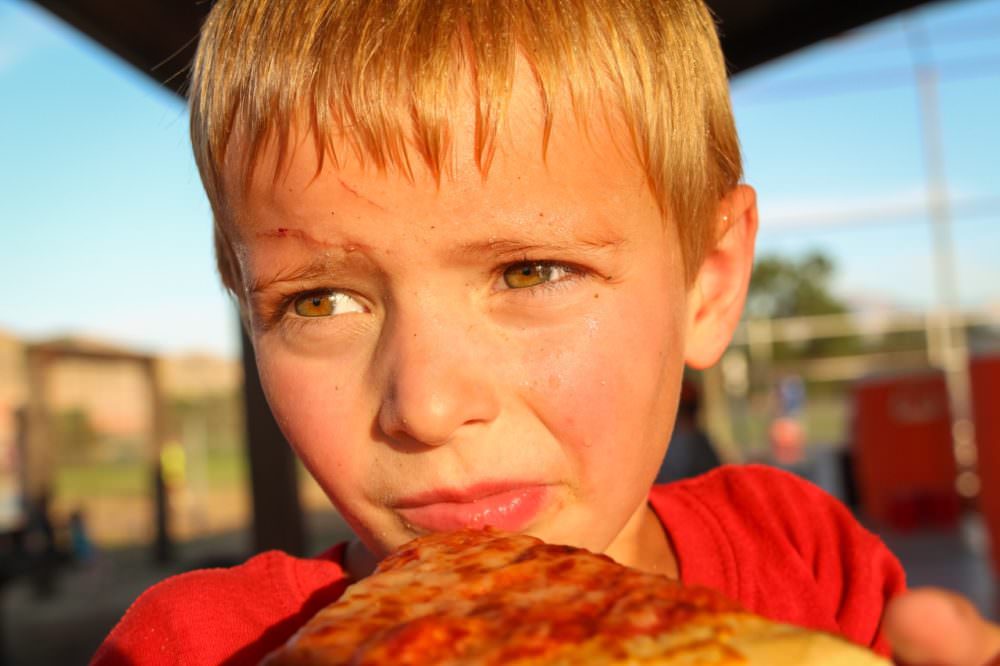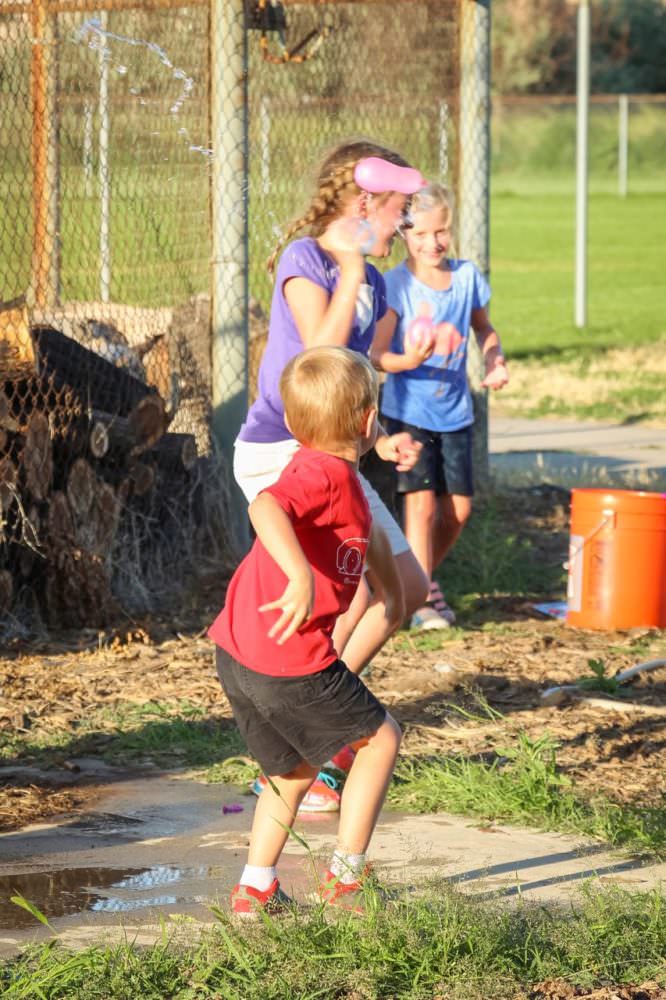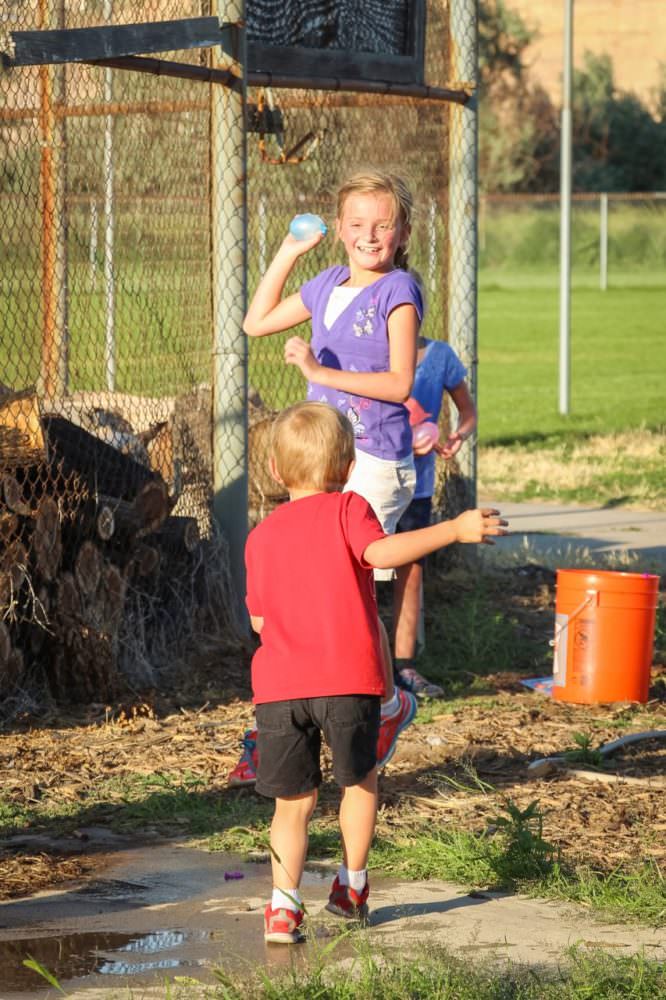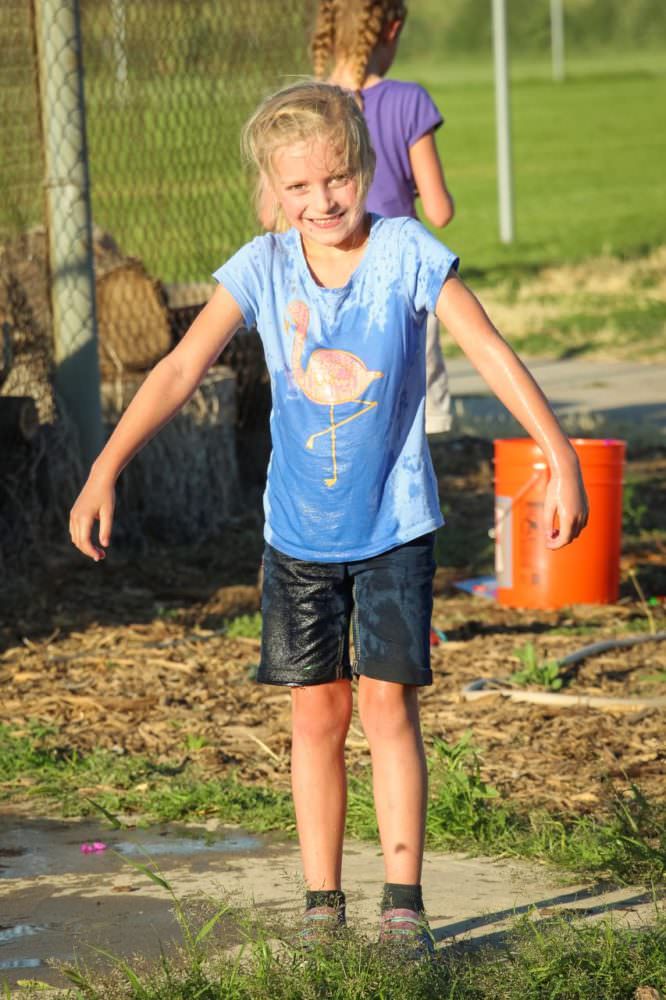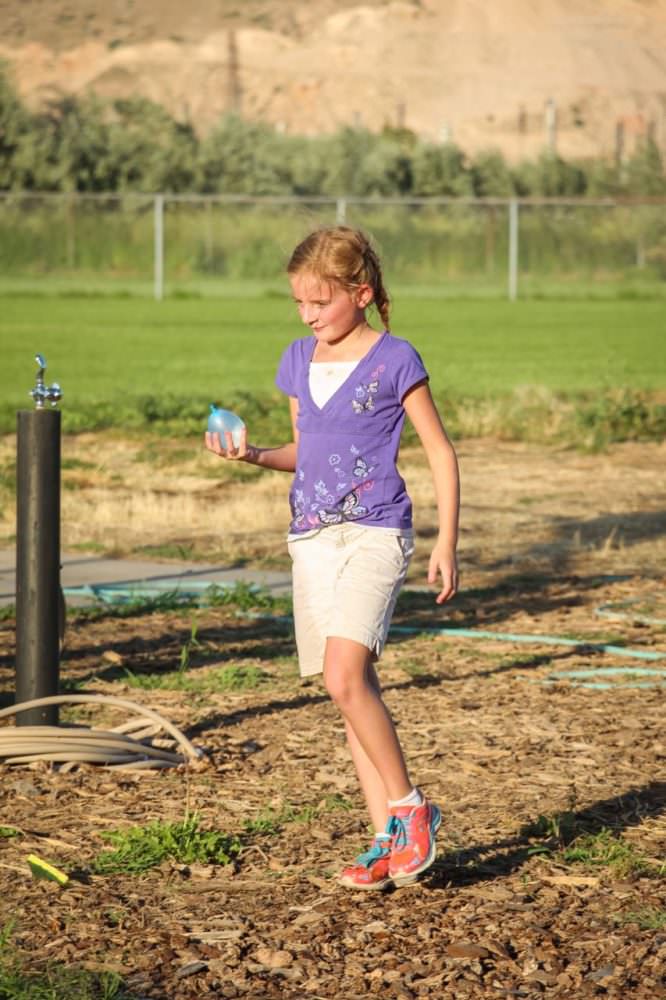 Brooke engineered a way to roast her marshmallow without needing to hold her stick: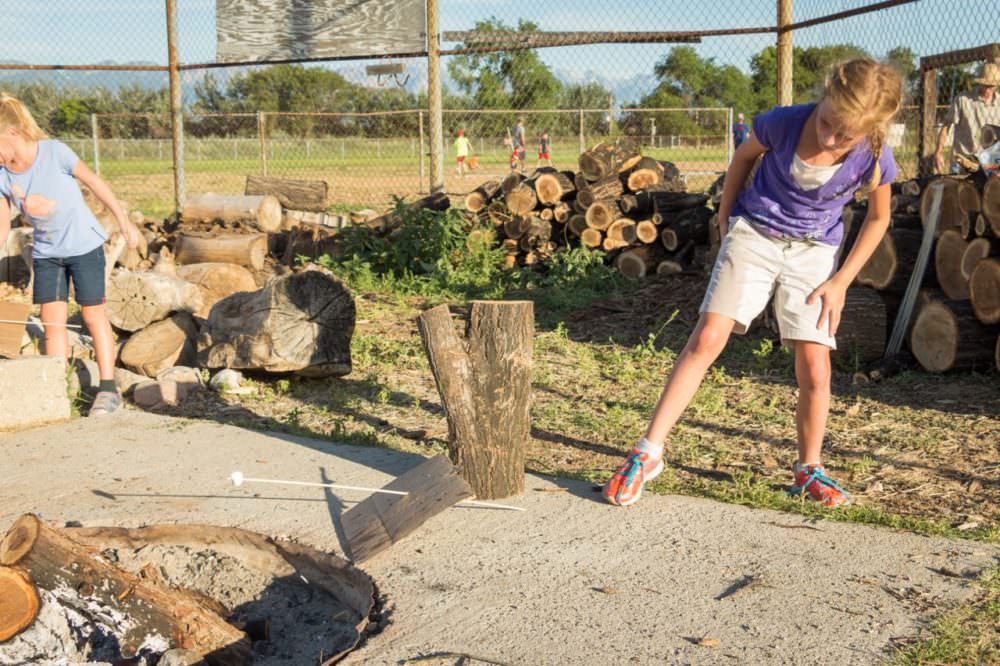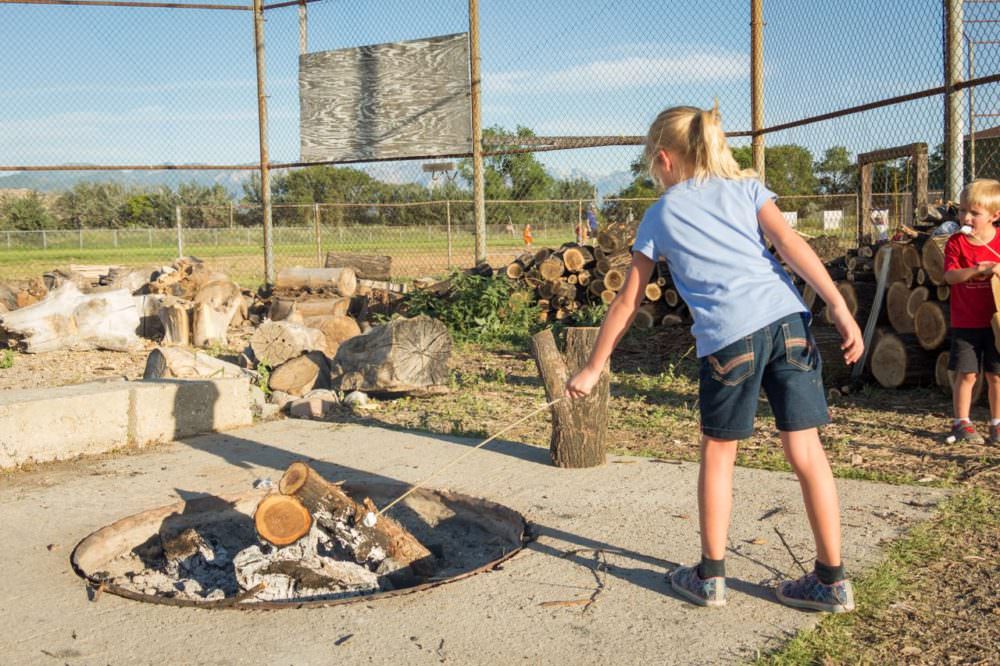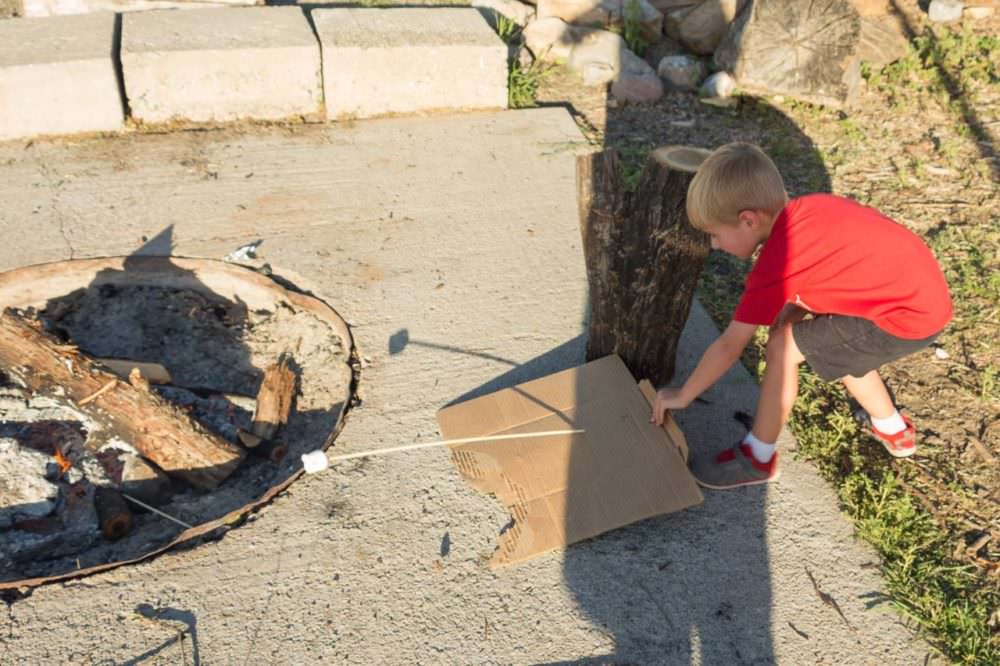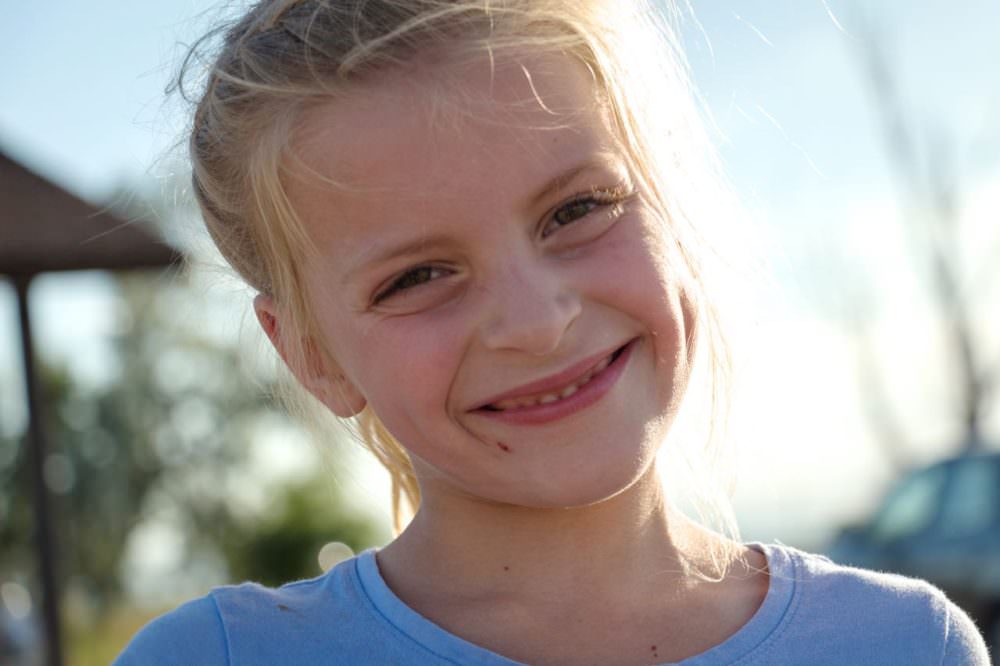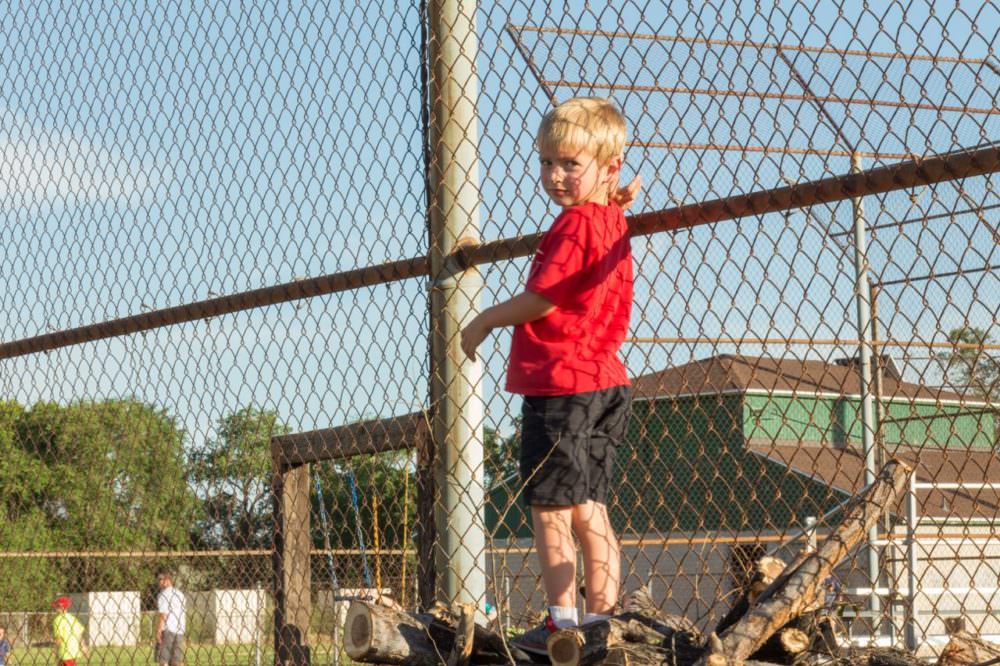 More swimming lesson pictures: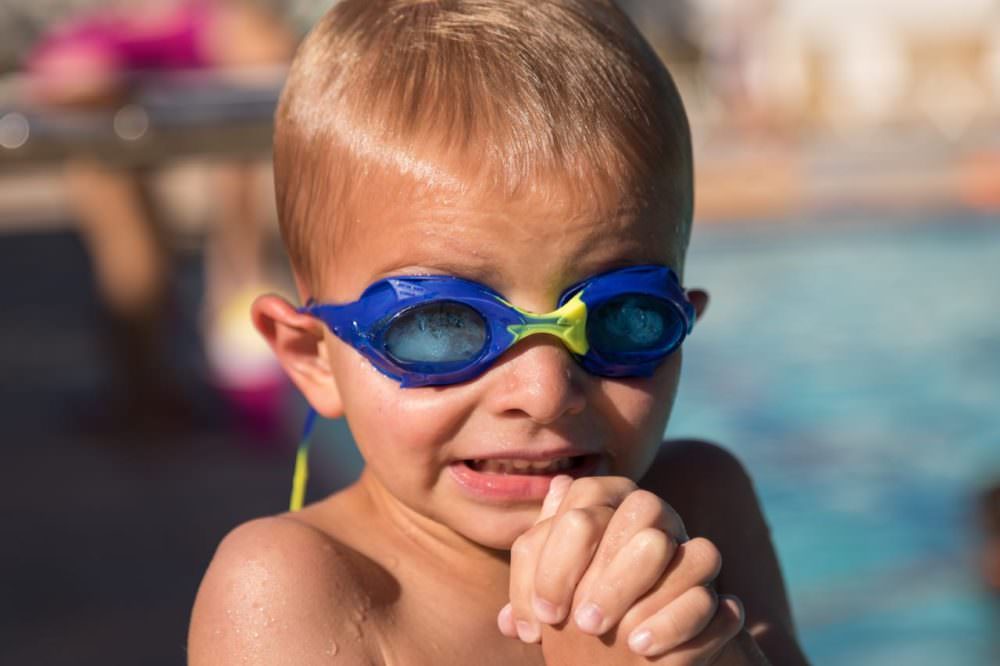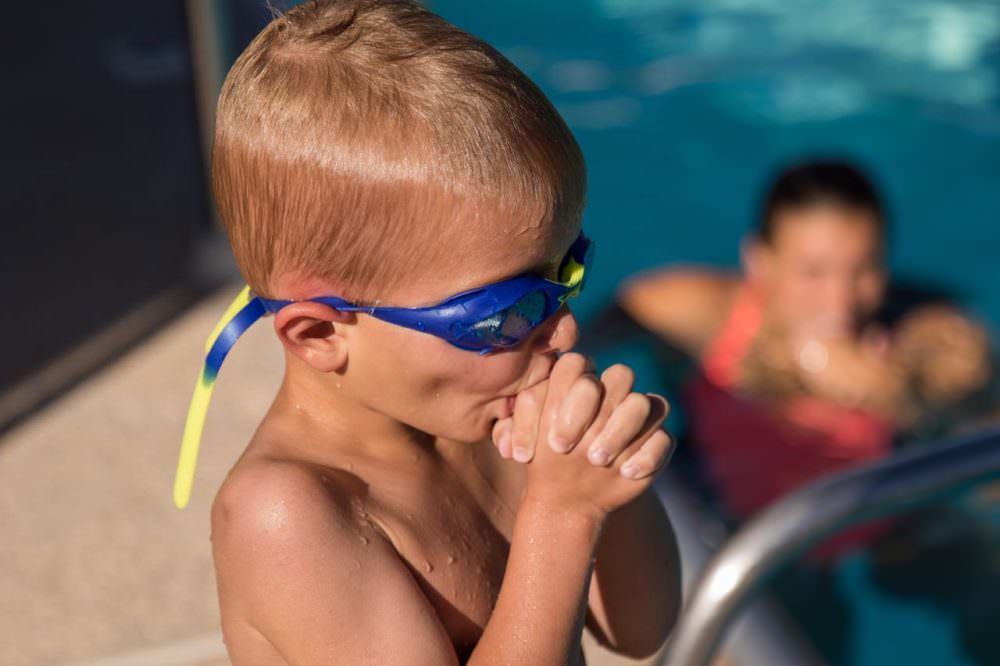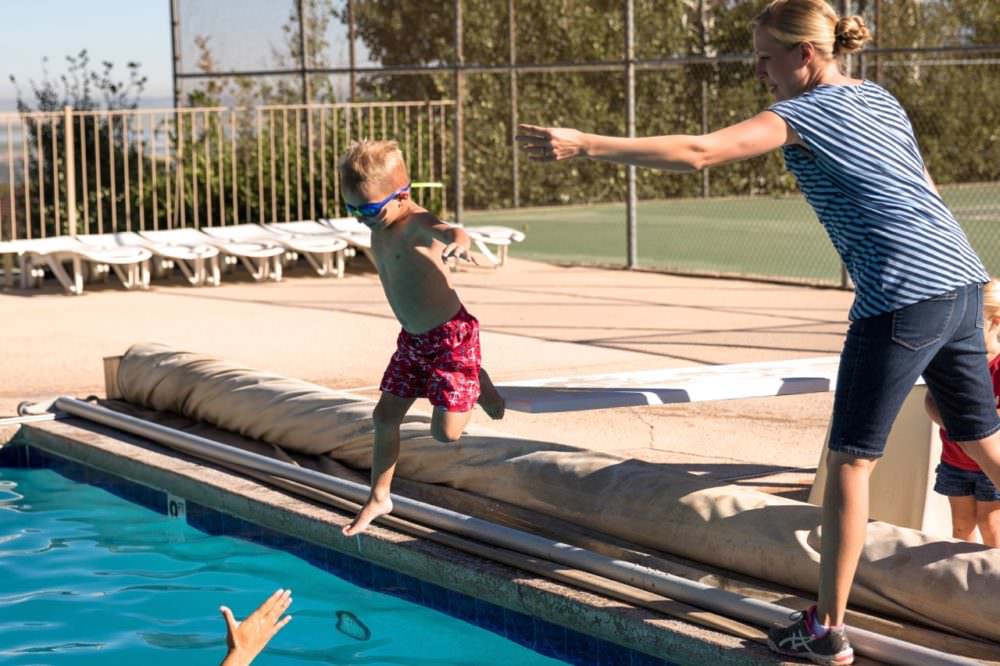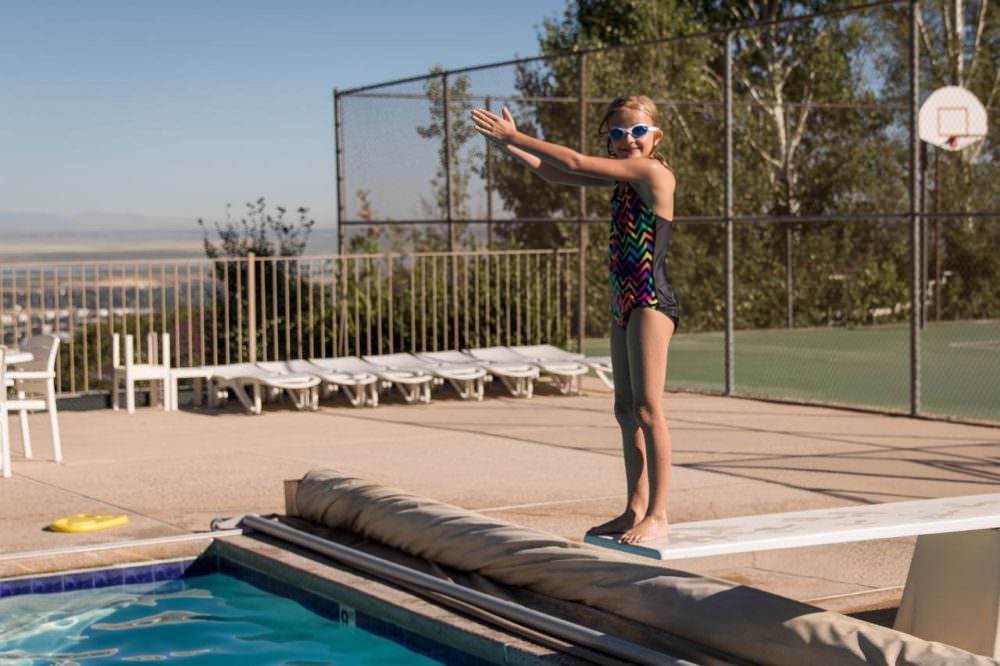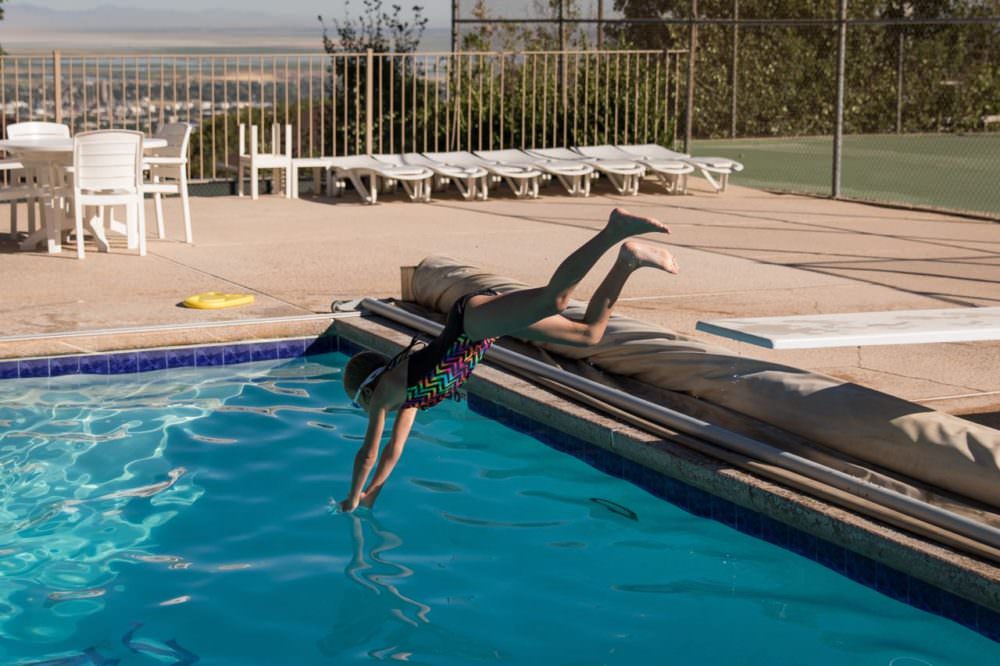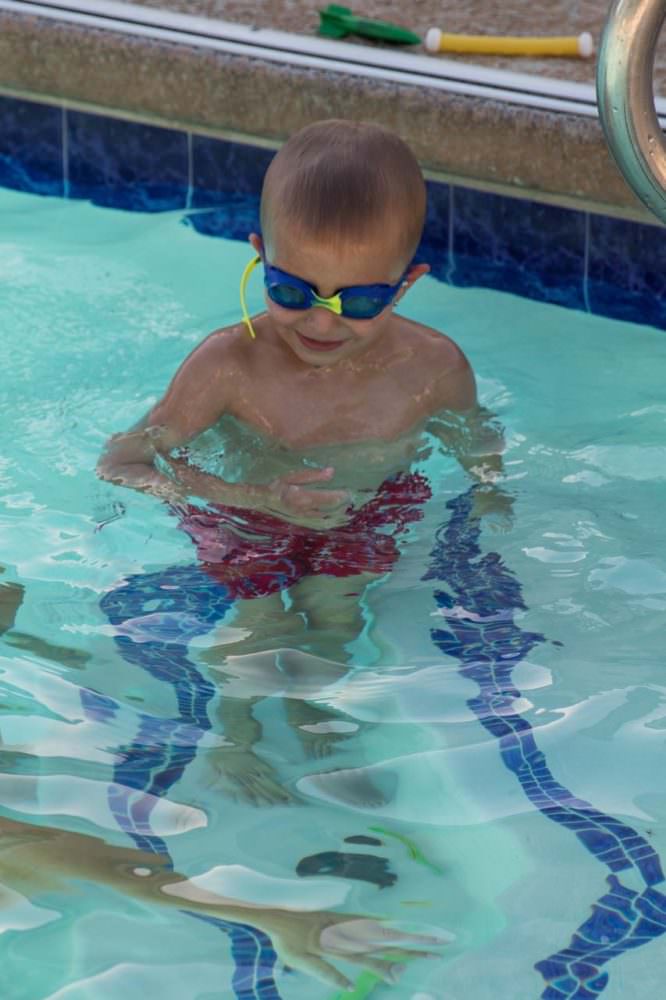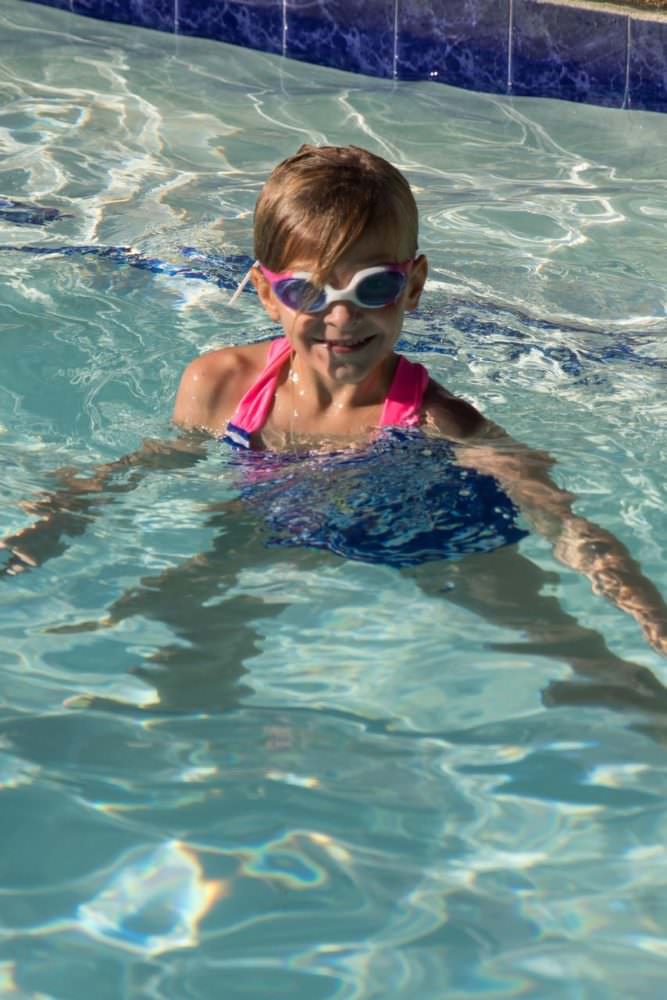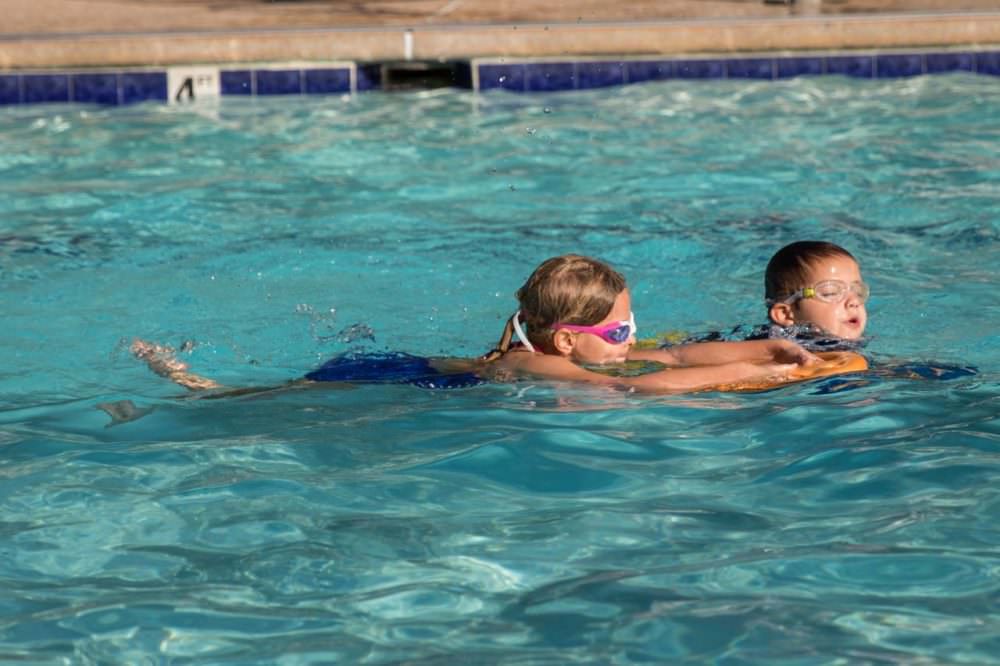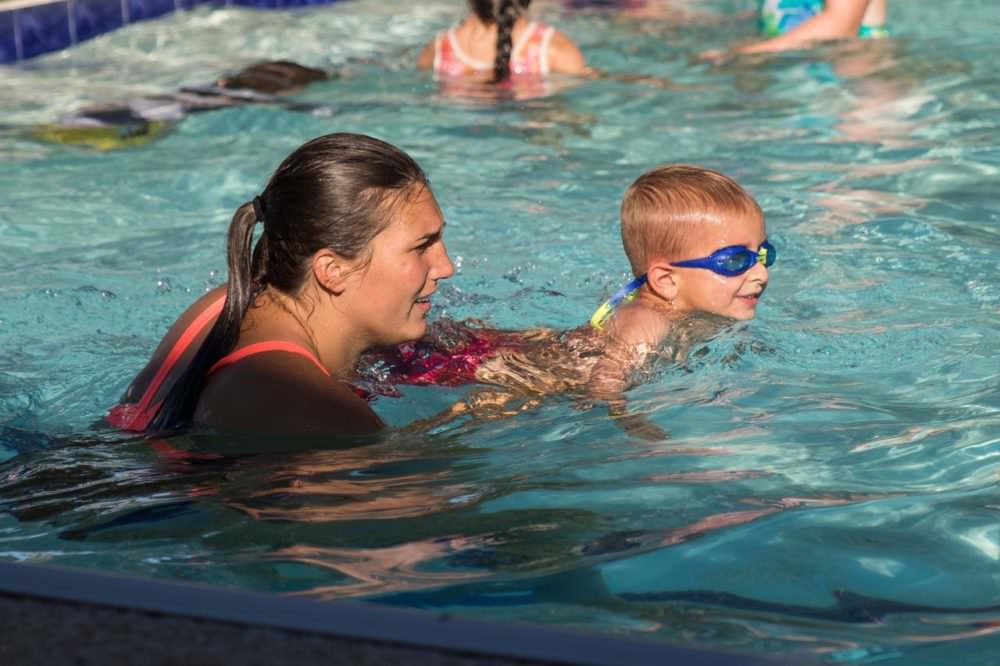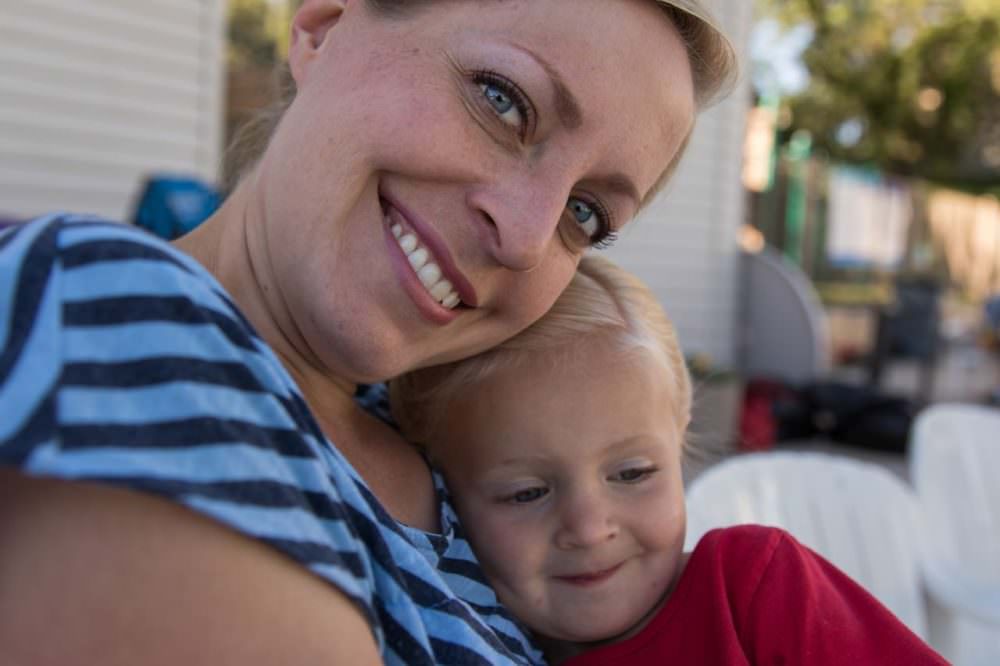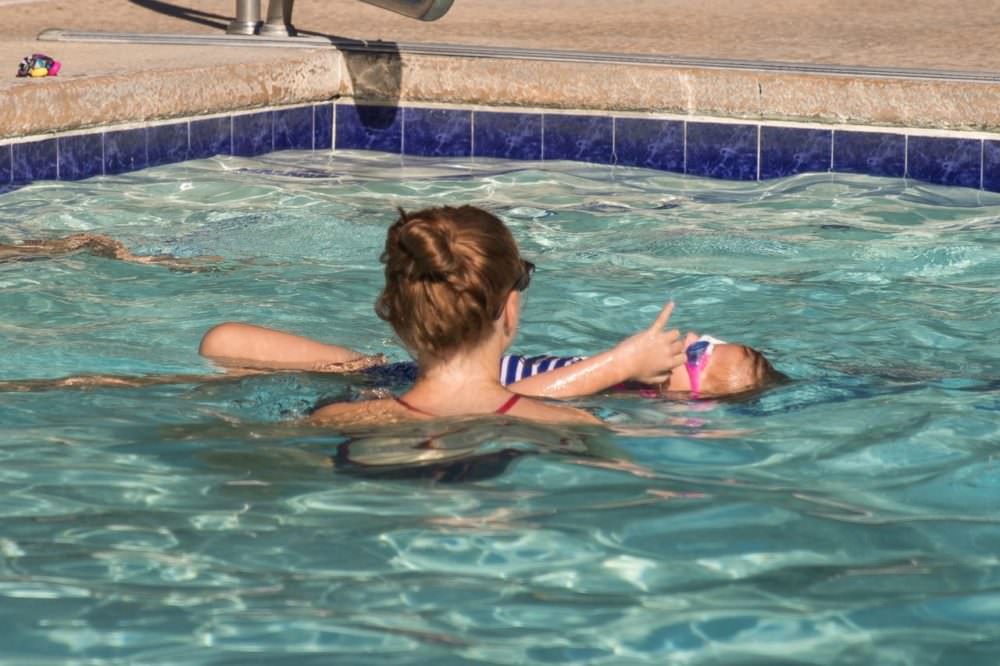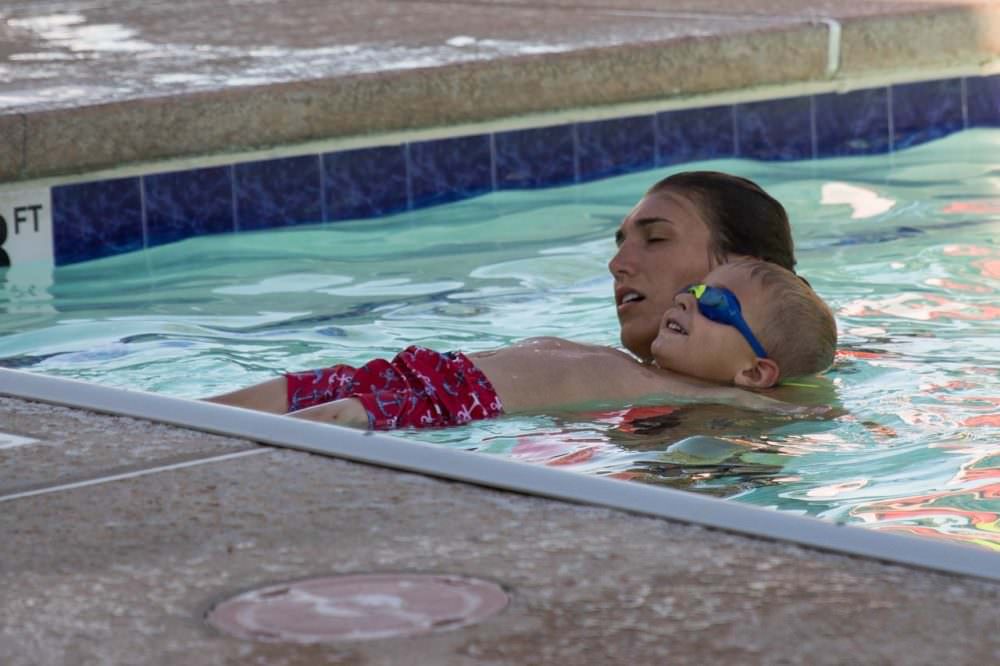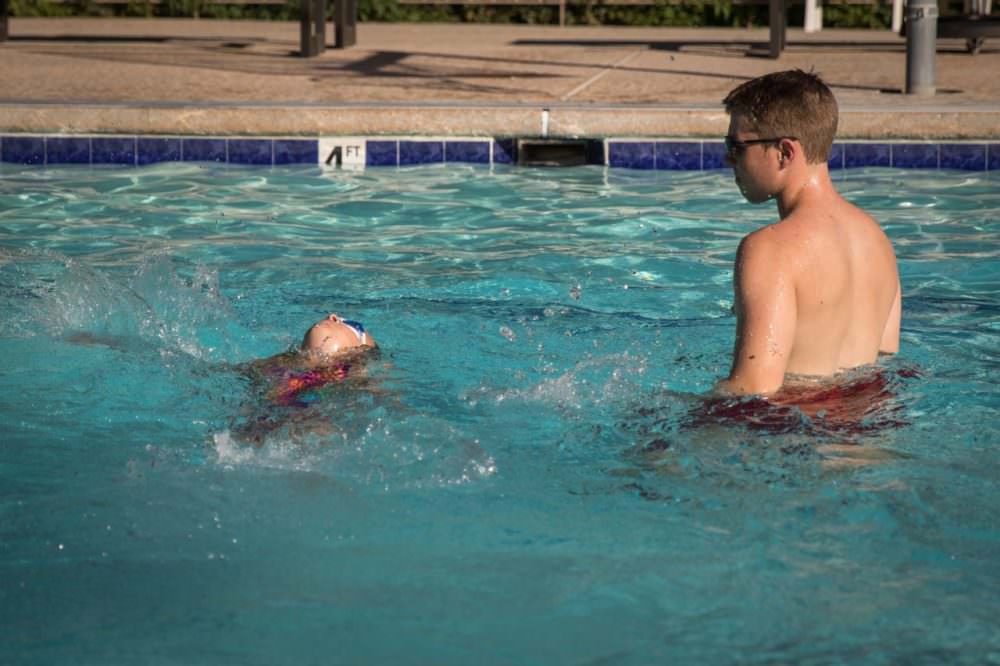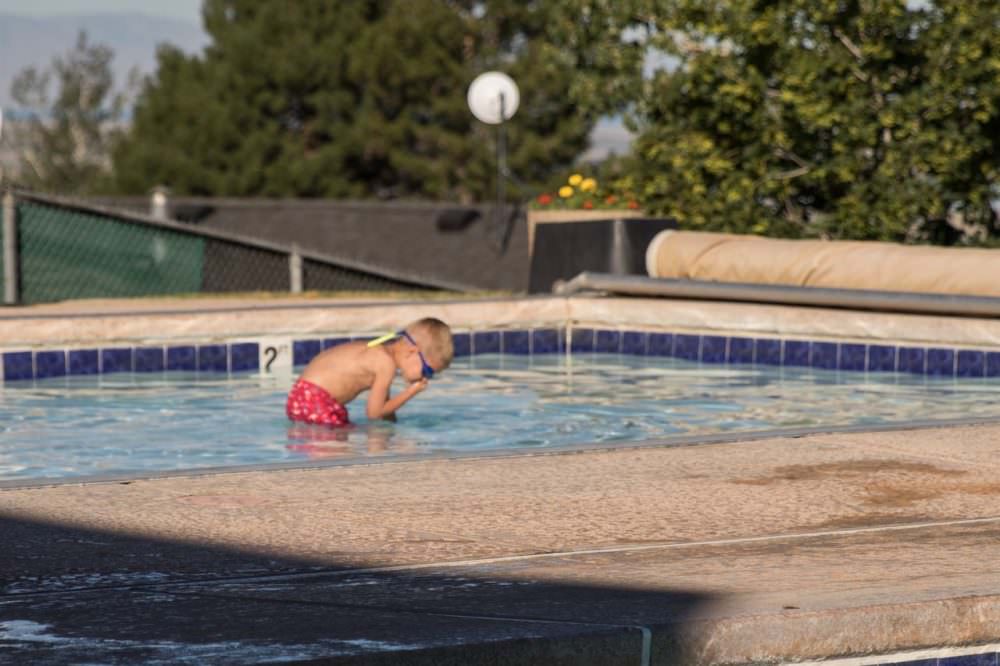 We went to children's museums: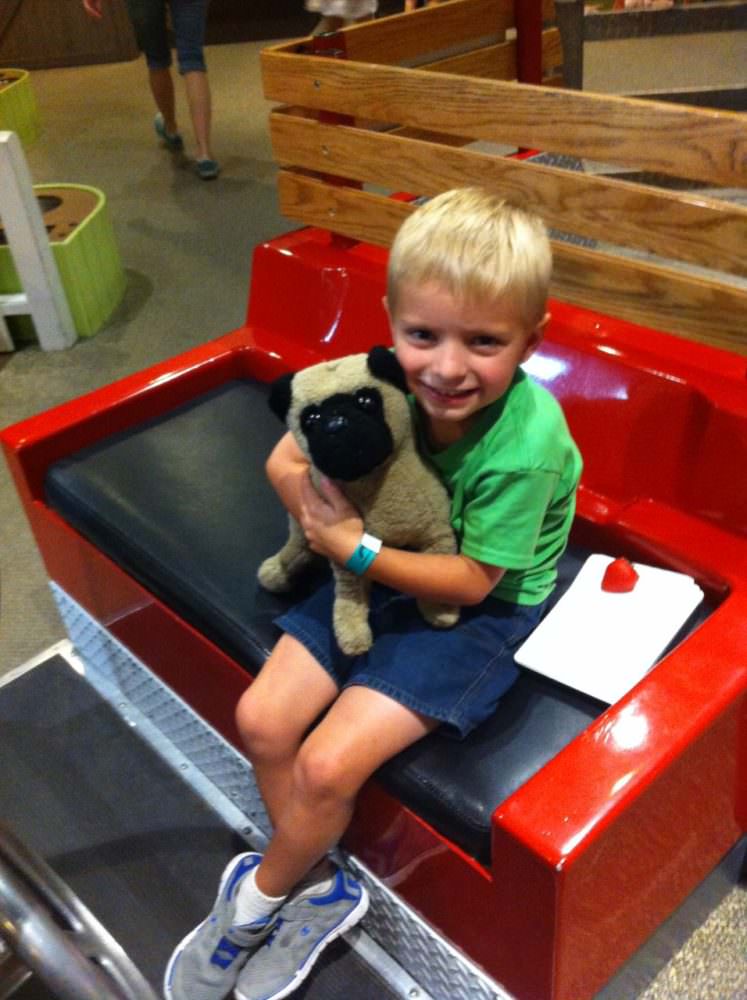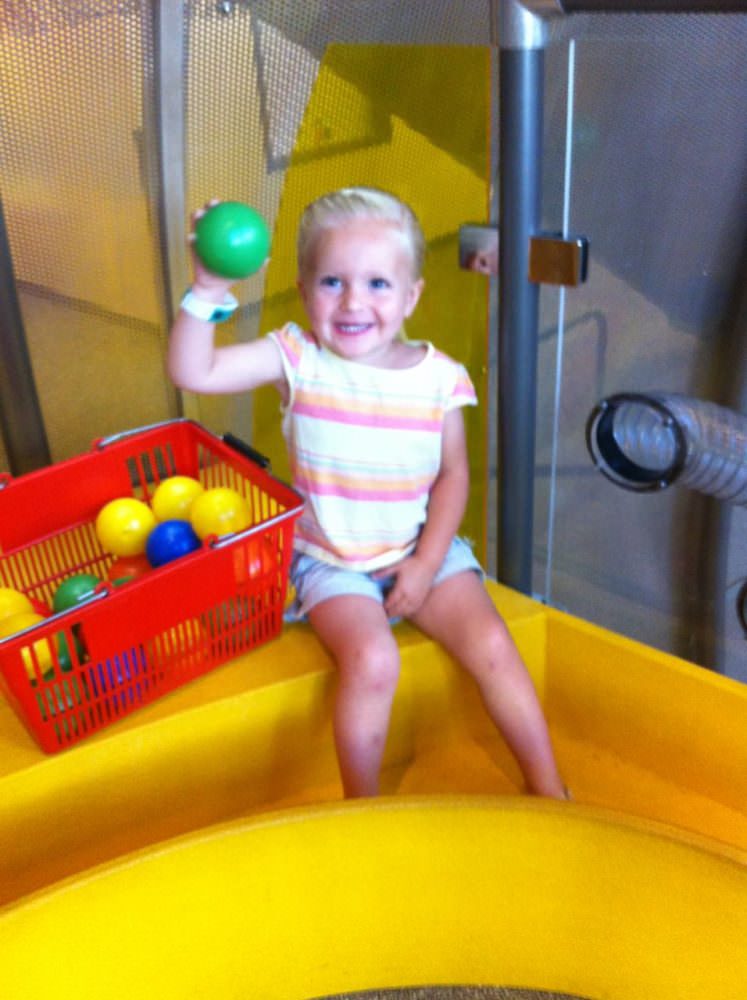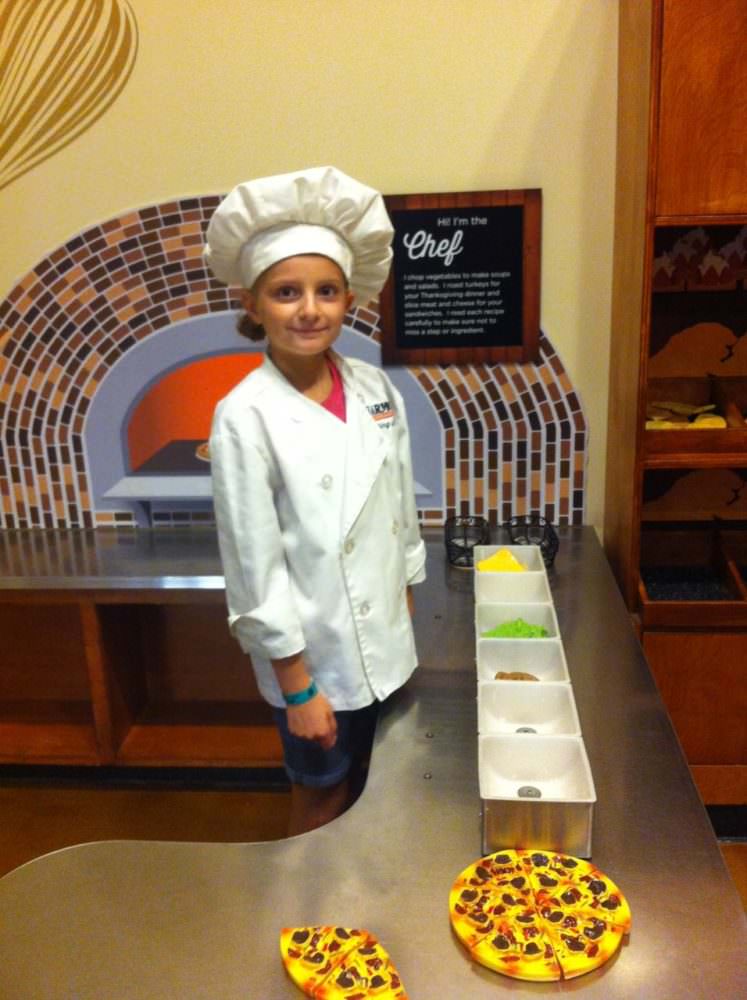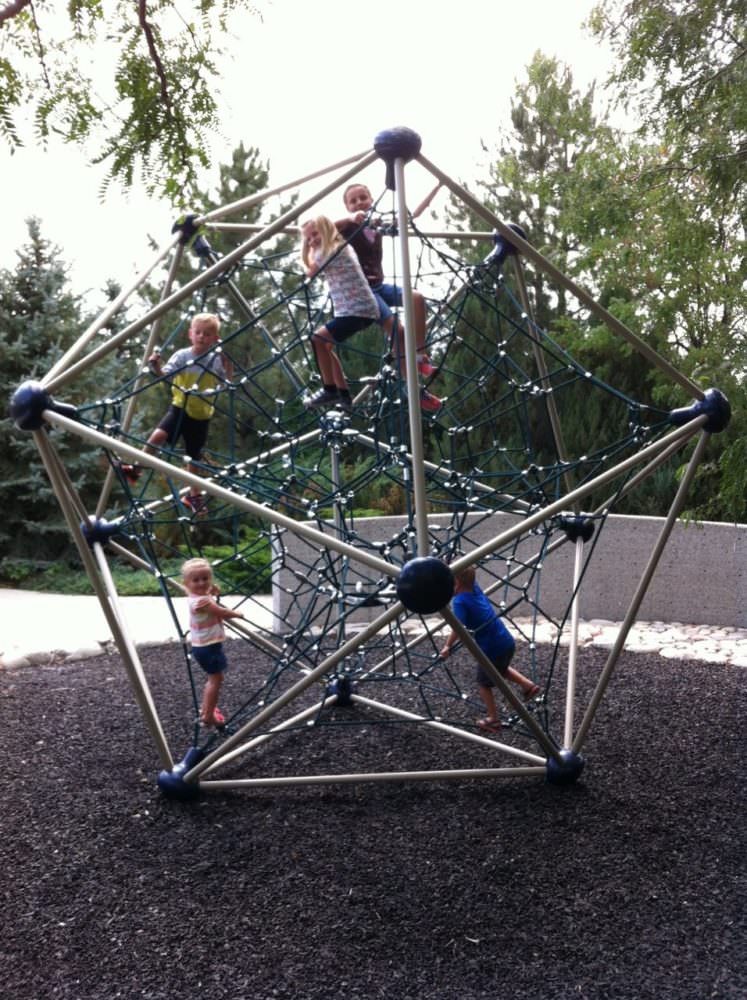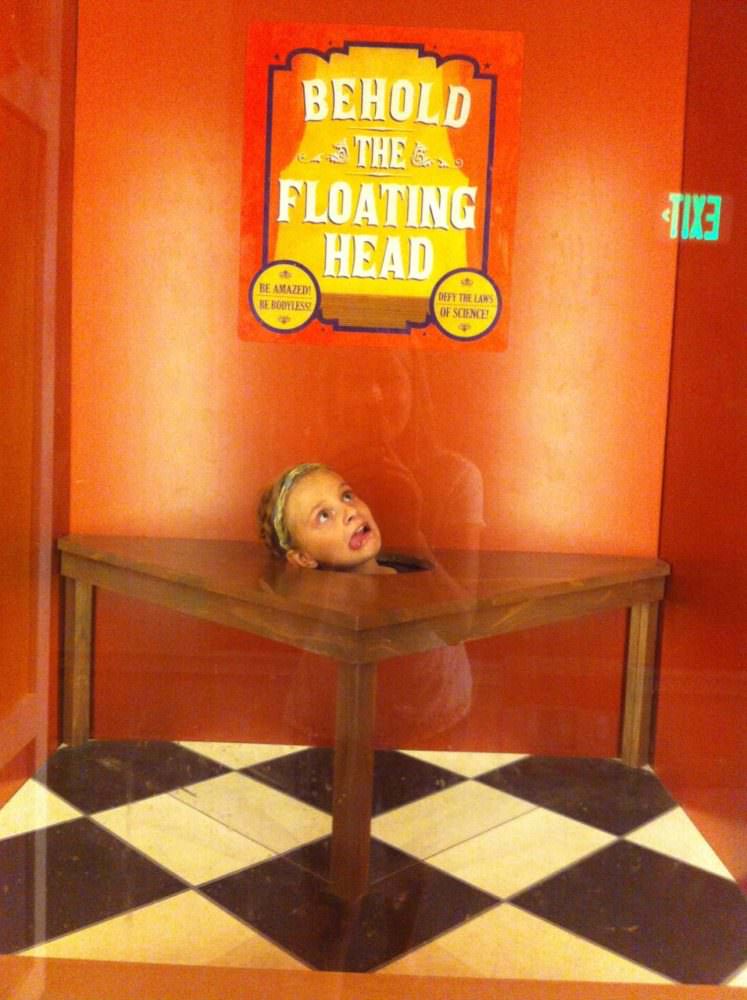 We went to the Founder's Day celebration in Fruit Heights. We just happened to be playing at the castle park there the day before the celebration and met the people who were in charge. They invited us to come and said there'd be free root beer and free popcorn and free popsicles and free bounce houses and free train rides and free prizes. My kids could not contain their disbelief and excitement that all that could be theirs for free, so the next day we went back to party. It was fun.
Free balloon animals: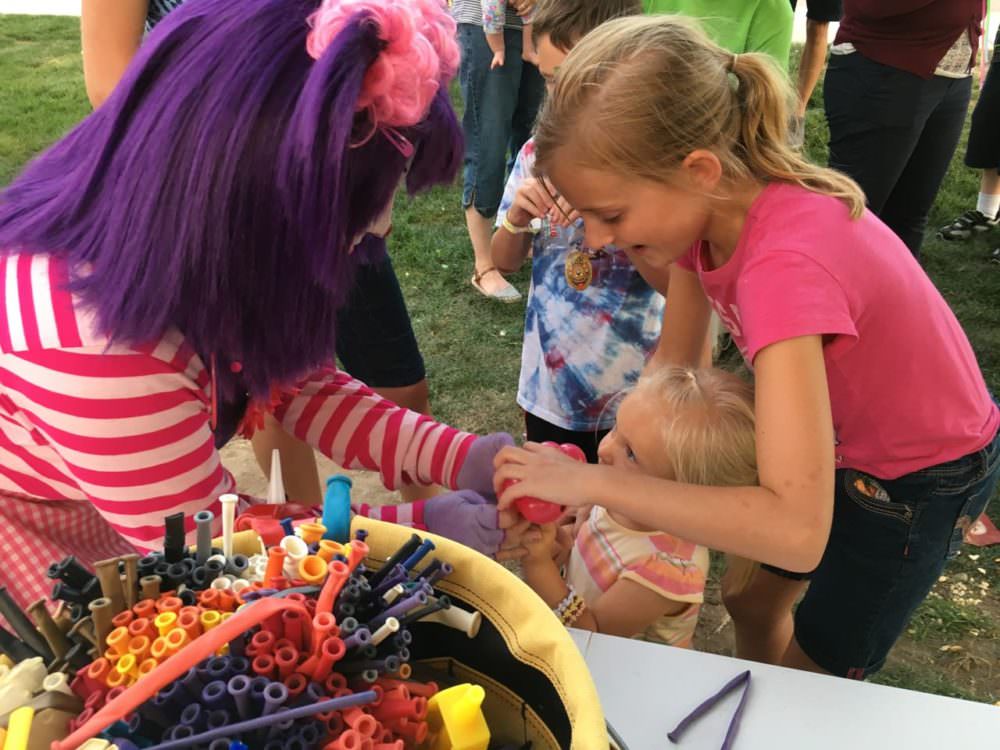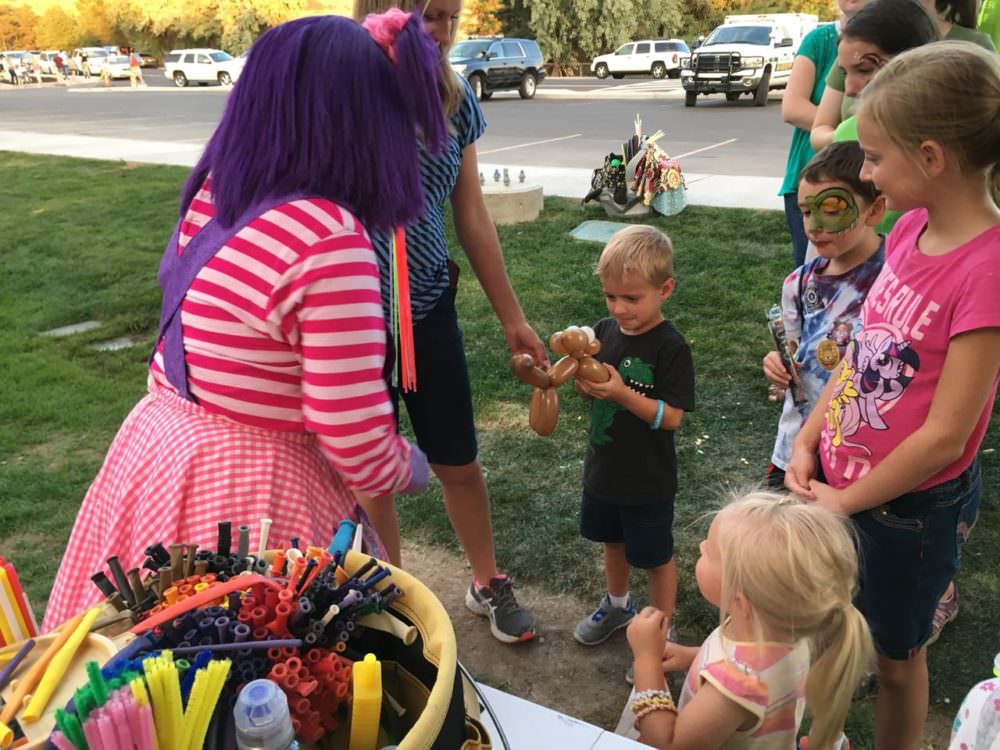 Brooke made some "grasses" as she waited in line: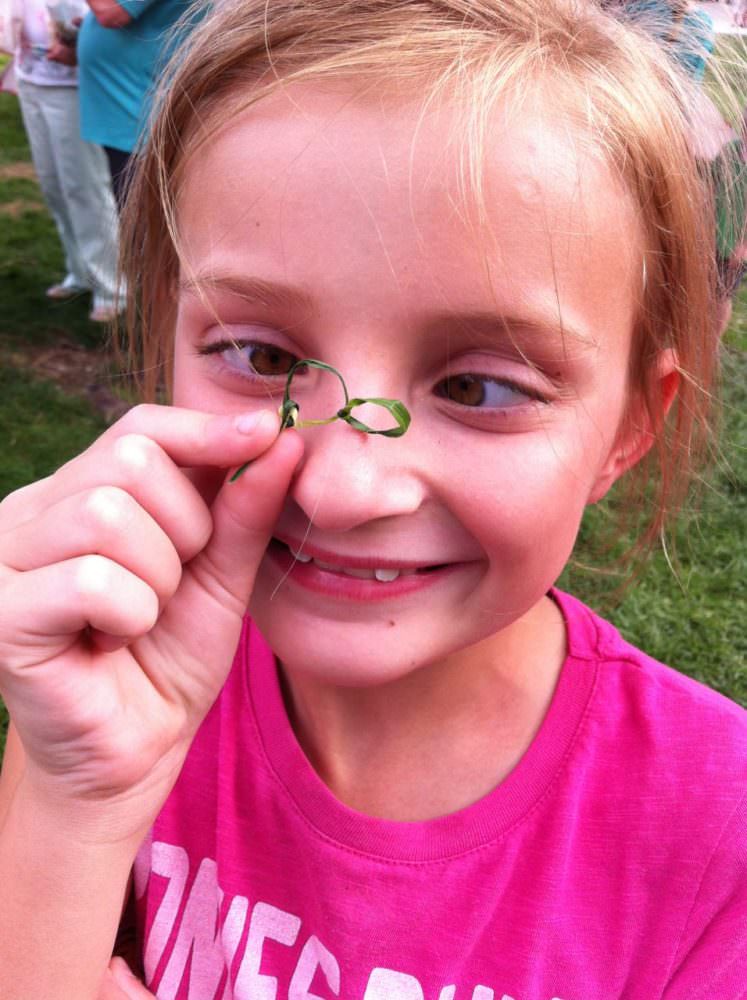 Free train barrel ride: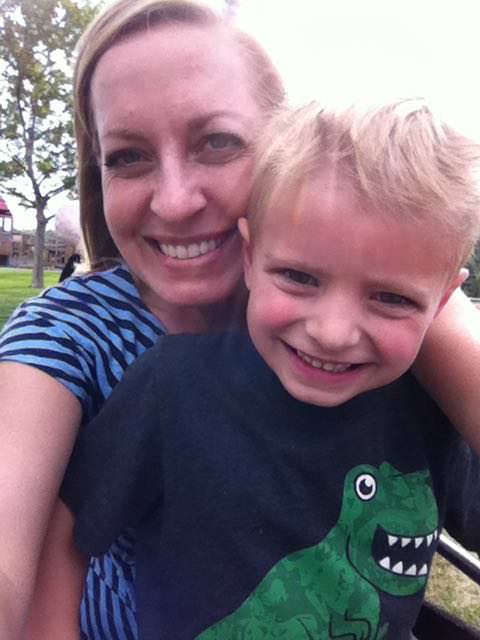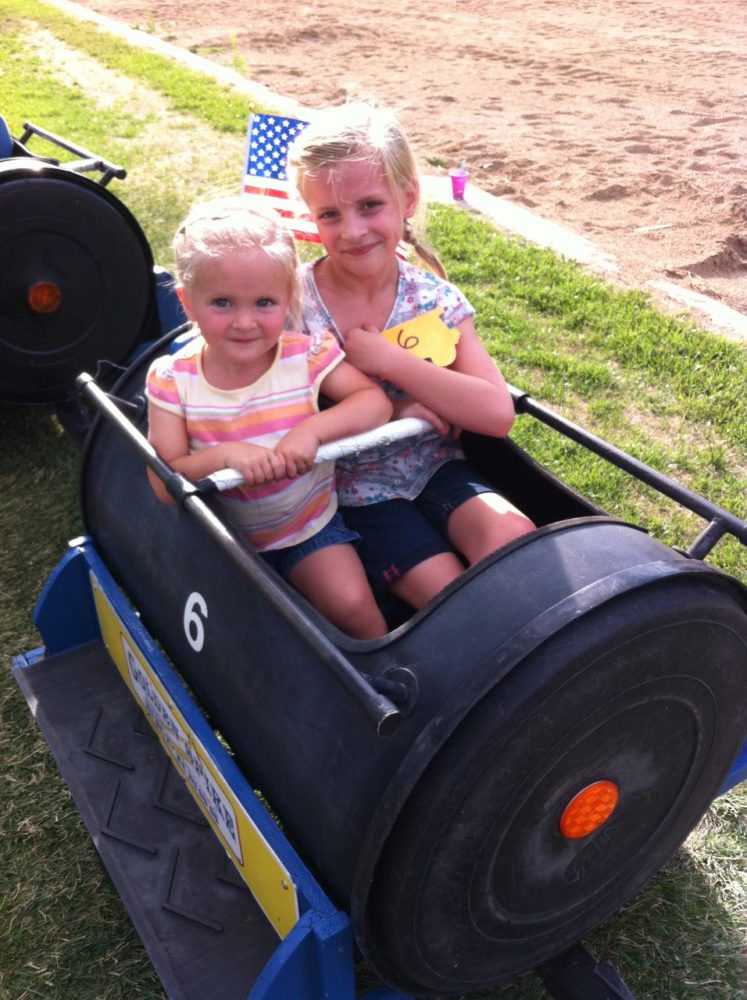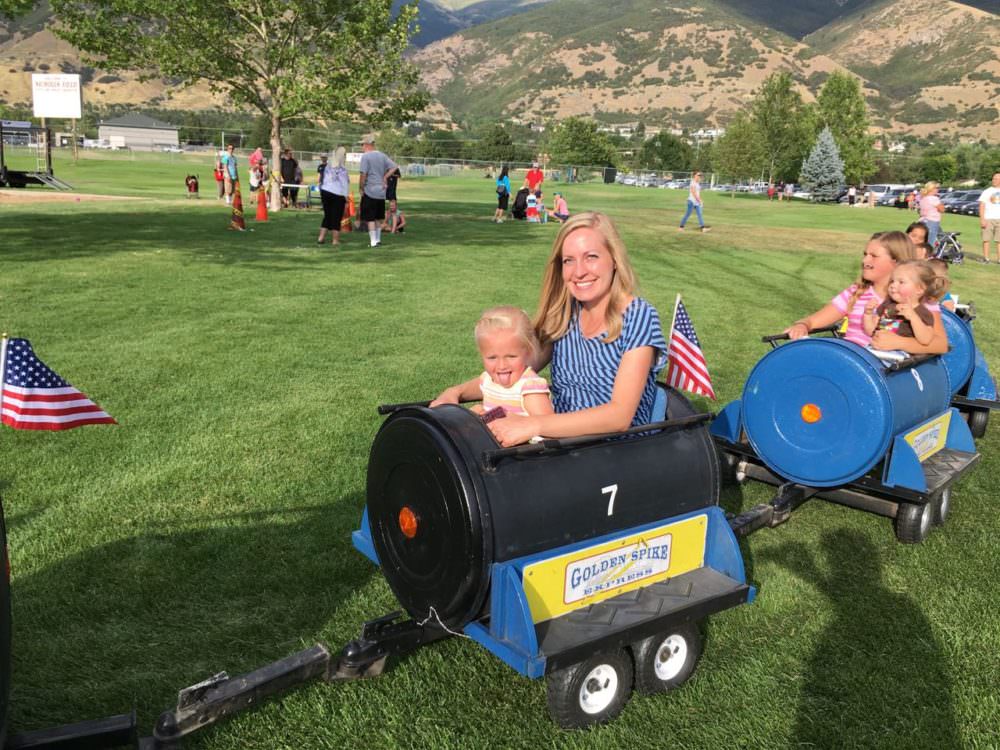 We went to the library a bunch: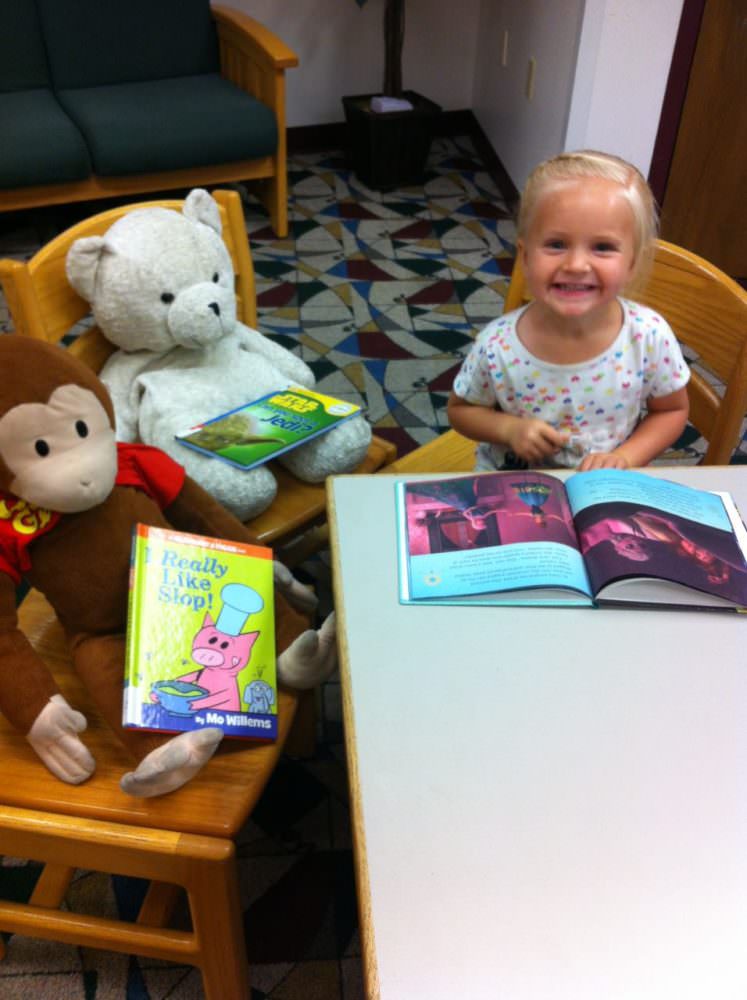 Dallas went backpacking for a week with his friend: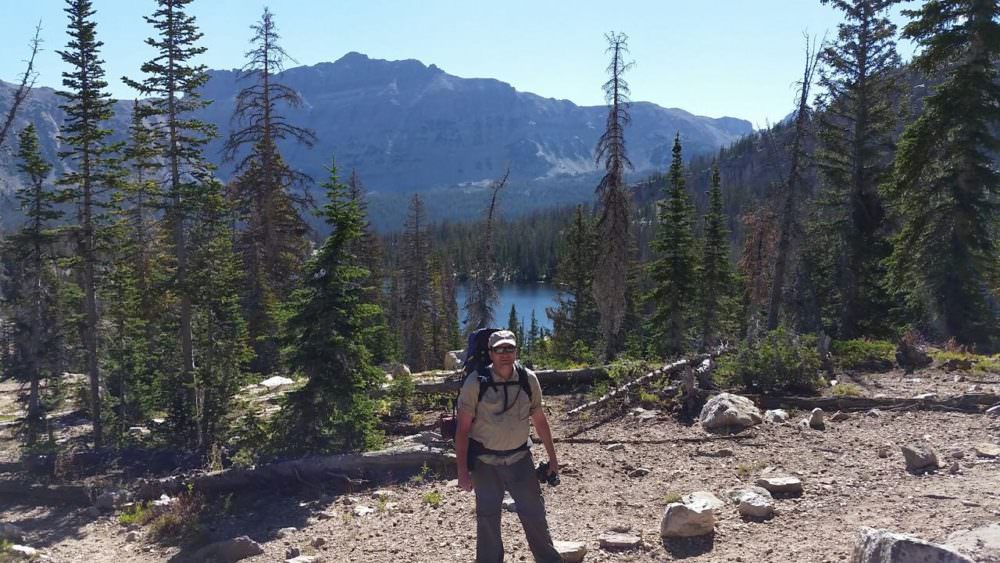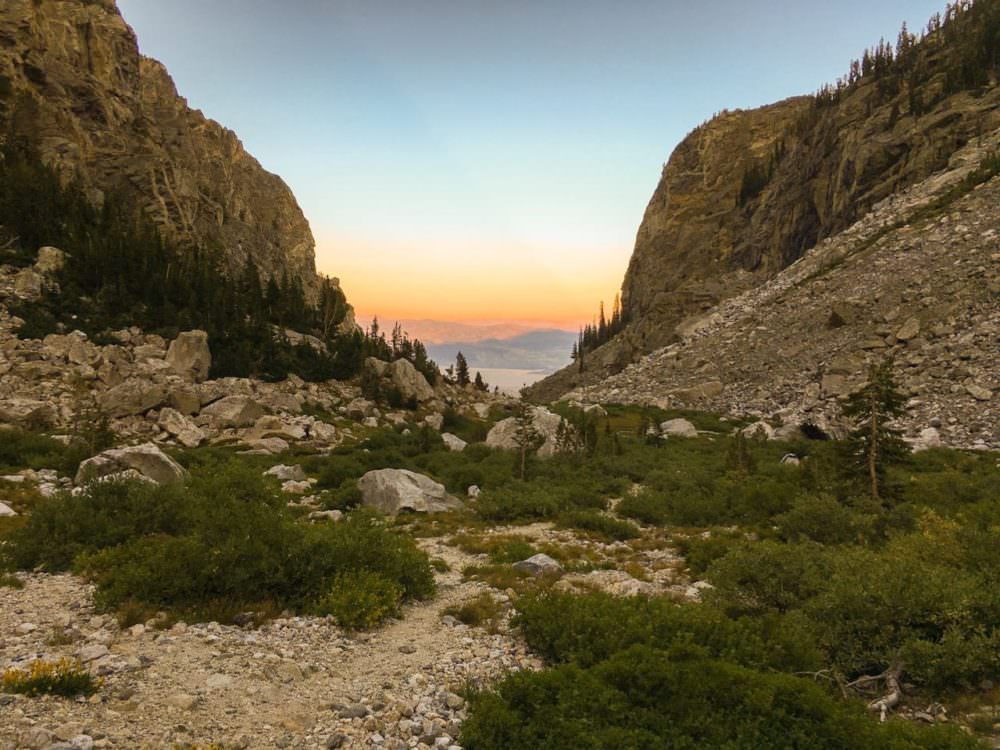 And he got this close to a bear. Eeeek!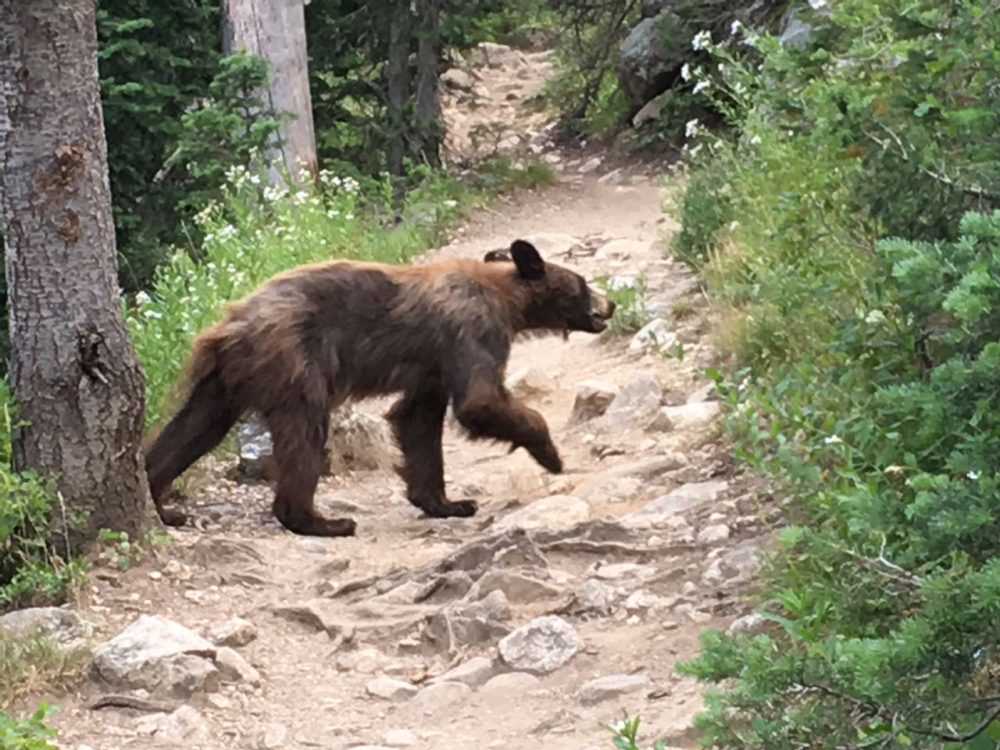 We went over to my aunt's house a couple of times and played with her chickens and ate her delicious food: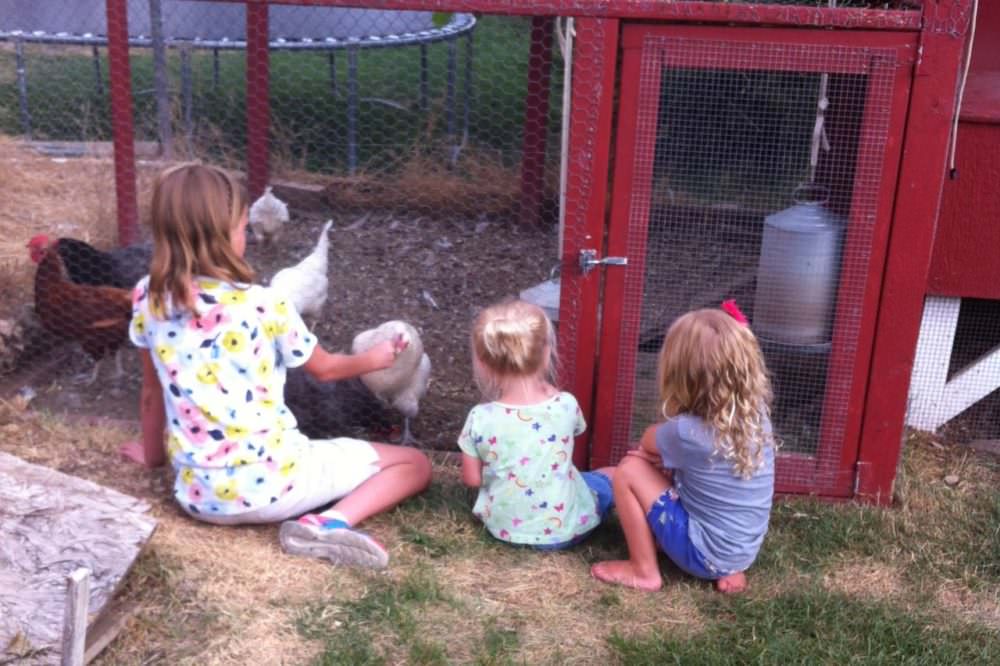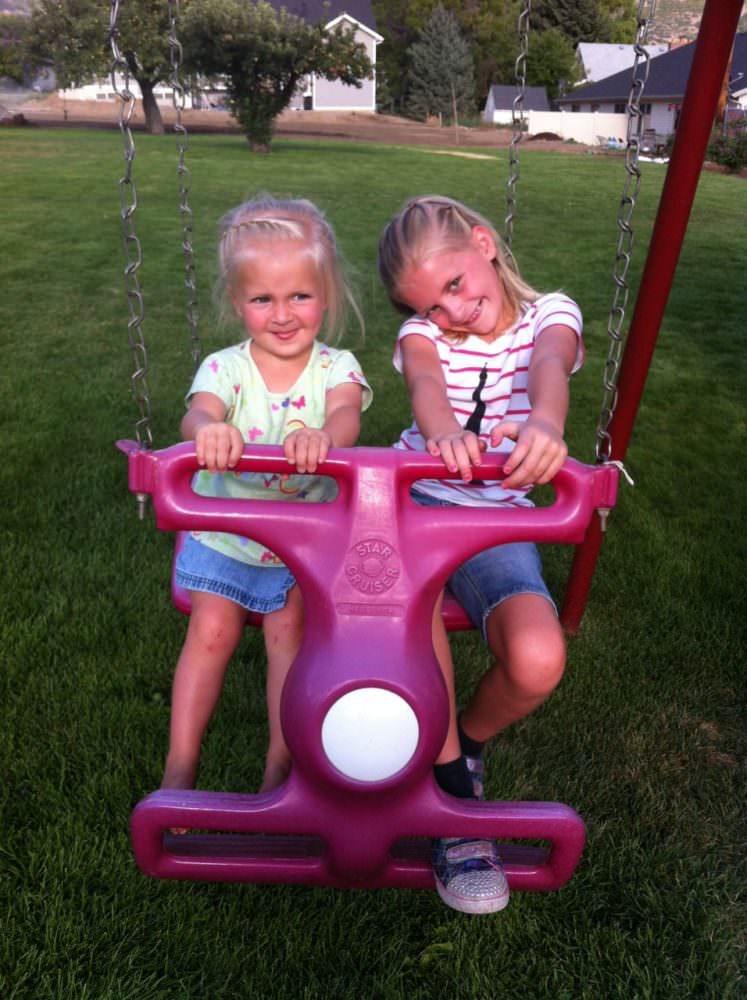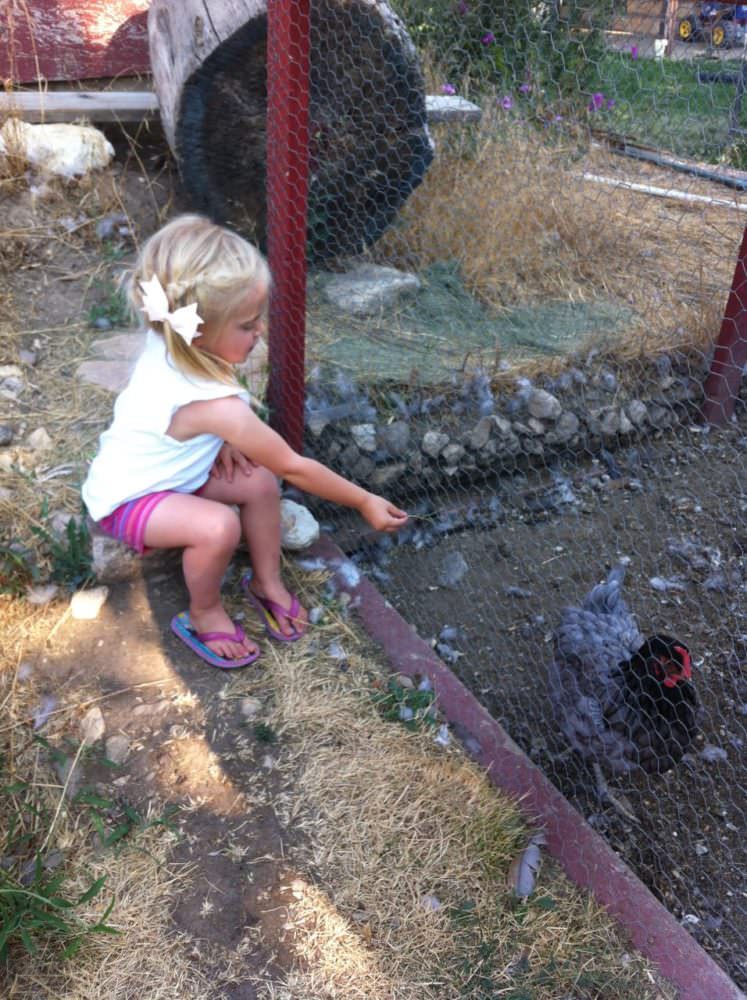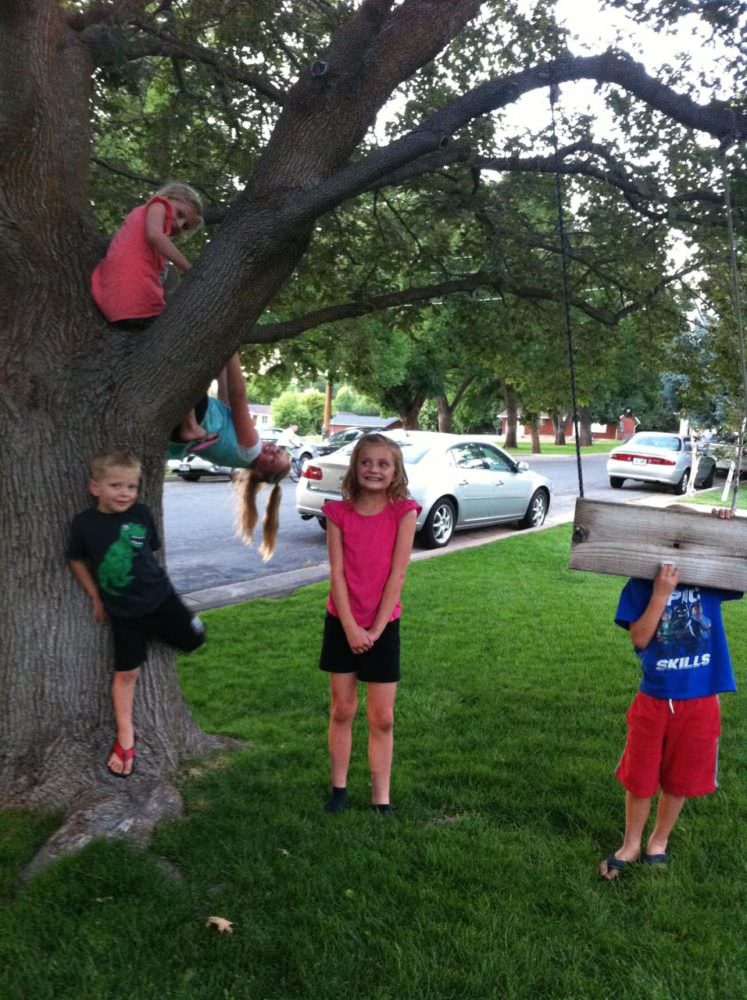 Brooke tied water balloons together to make a huge balloon mass:
Madison is working on climbing the baby tree in our front yard: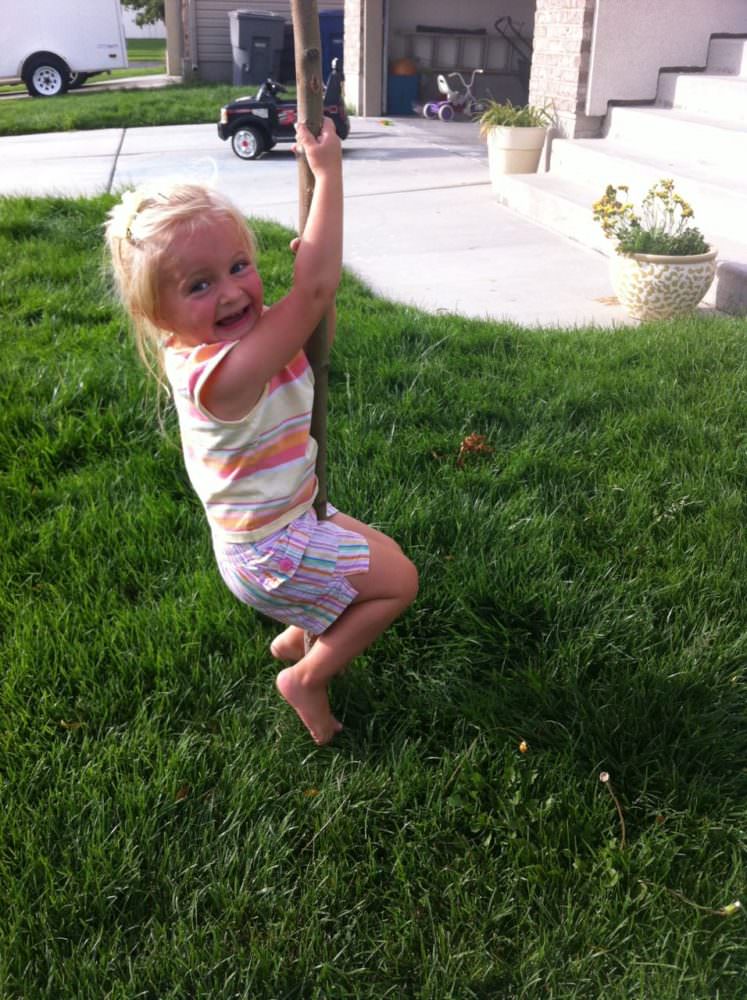 The kids have made countless things from Legos: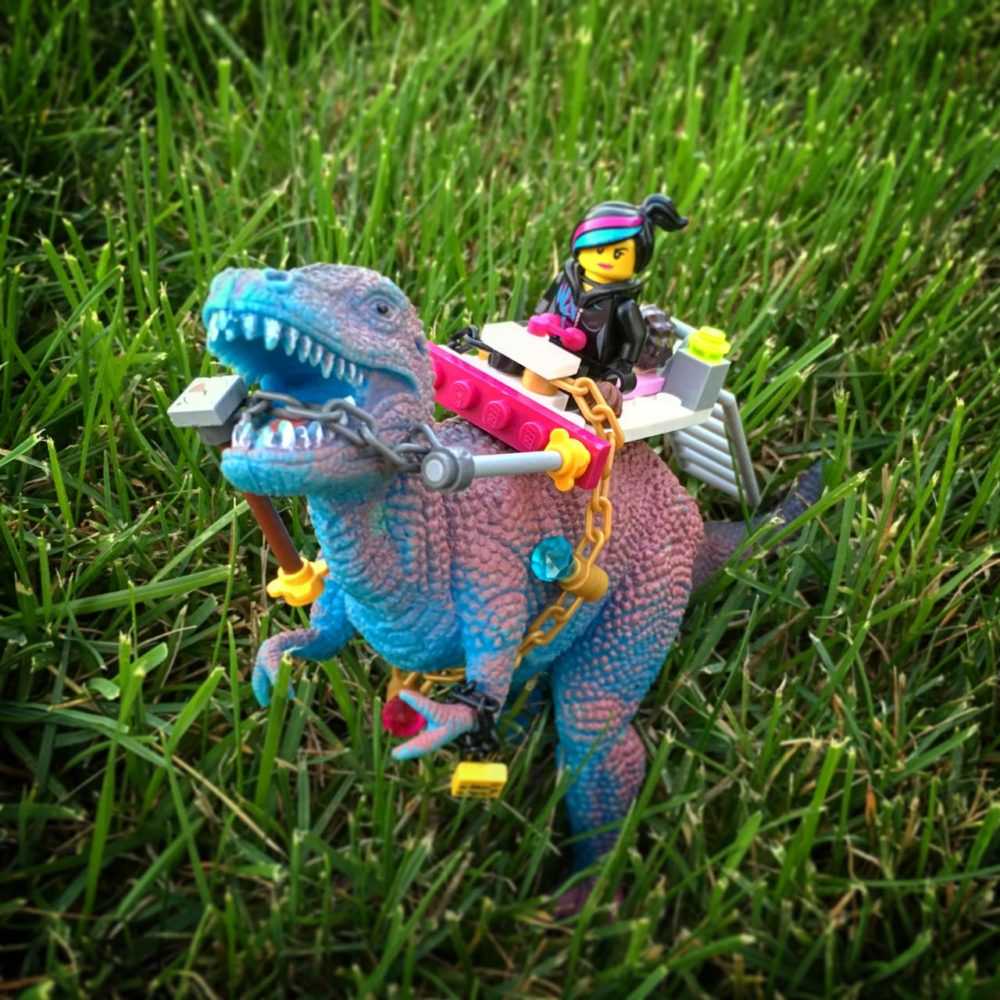 And with that, you've made it to the end!