I open the front door and Brooke comes running.  She is intent upon going outside and seizes the opportunity whenever we allow her.  She'll head up the stairs and race north down the sidewalk.  Where's she going?  She is heading straight to the pool.  Brooke absolutely loves the swimming pool.  Thanks to my ingenious mind, an old mostly broken camera, and a Ziplock bag, we are able to bring you, our fans, along on our trip to the pool today.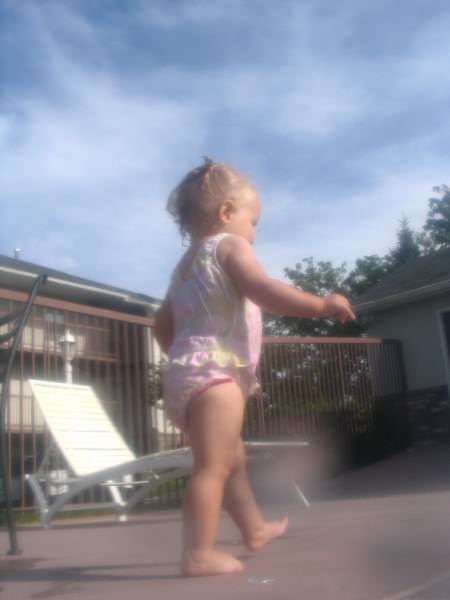 Brooke loves to get up on the side of the pool and jump back in.  This works great until one time the other day when I looked away long enough for Brooke to come crashing down on my head.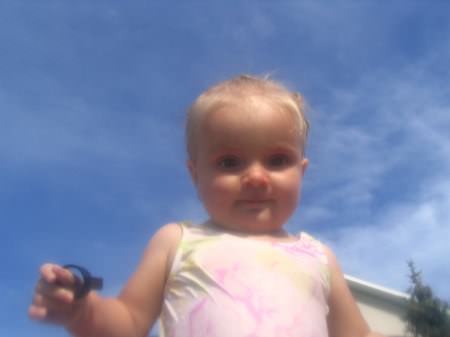 Brooke loves splashing in the water intake holes.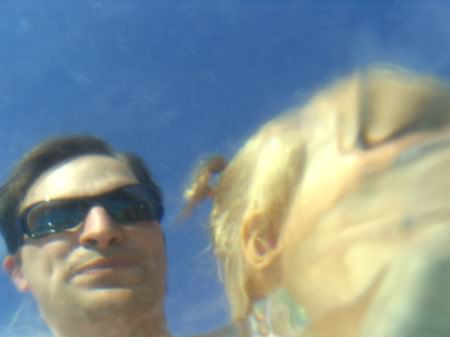 The view from underwater