Some people have commented that Brooke seems to have many different looks to her. We have tried to capture some of them. Here's our little chameleon.
This is Brooke's face with normal eyes.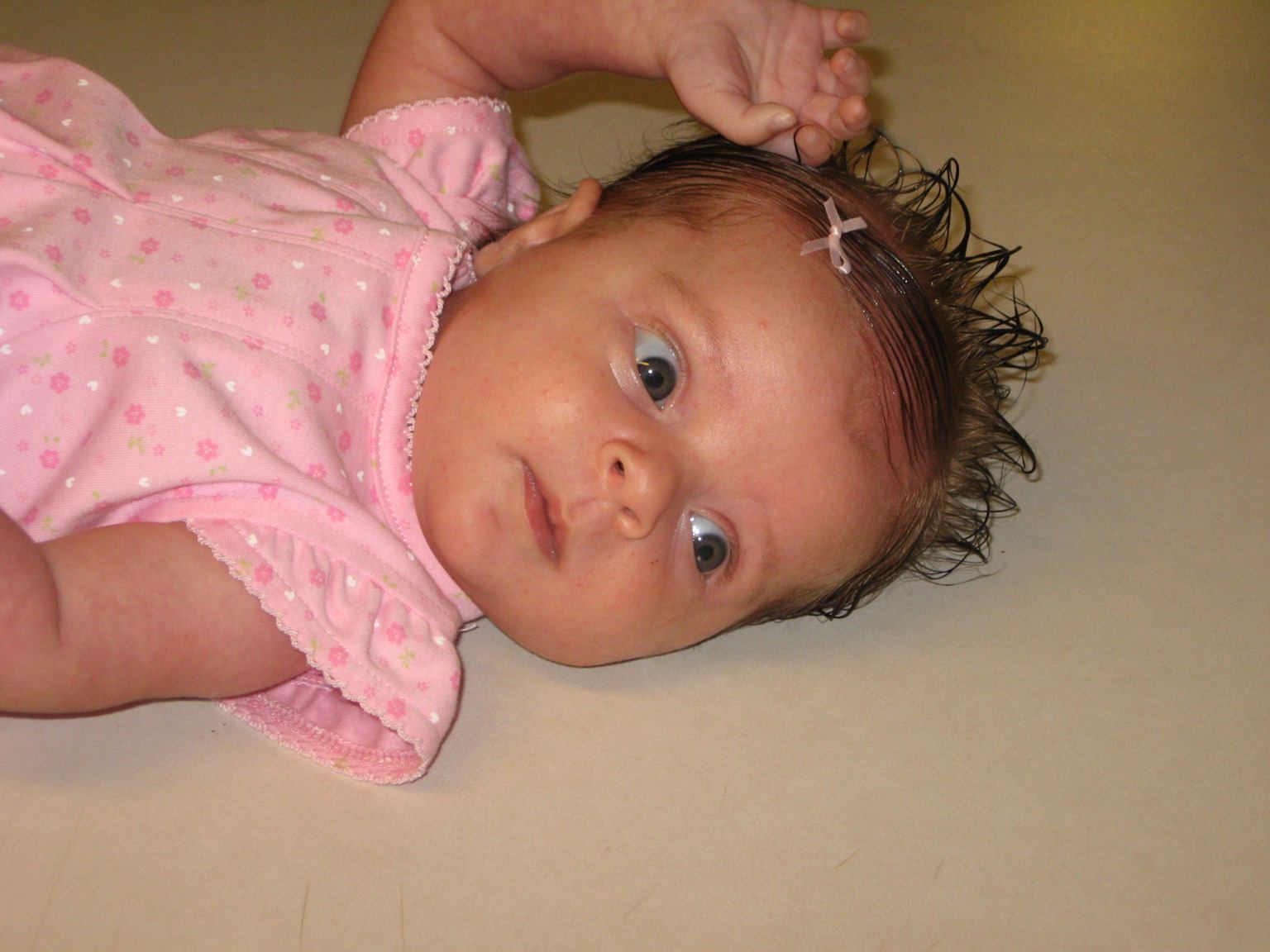 Here's Brooke with normal eyes and no mouth:


And here's normal eyes and big mouth:


This is Brooke's pensive look: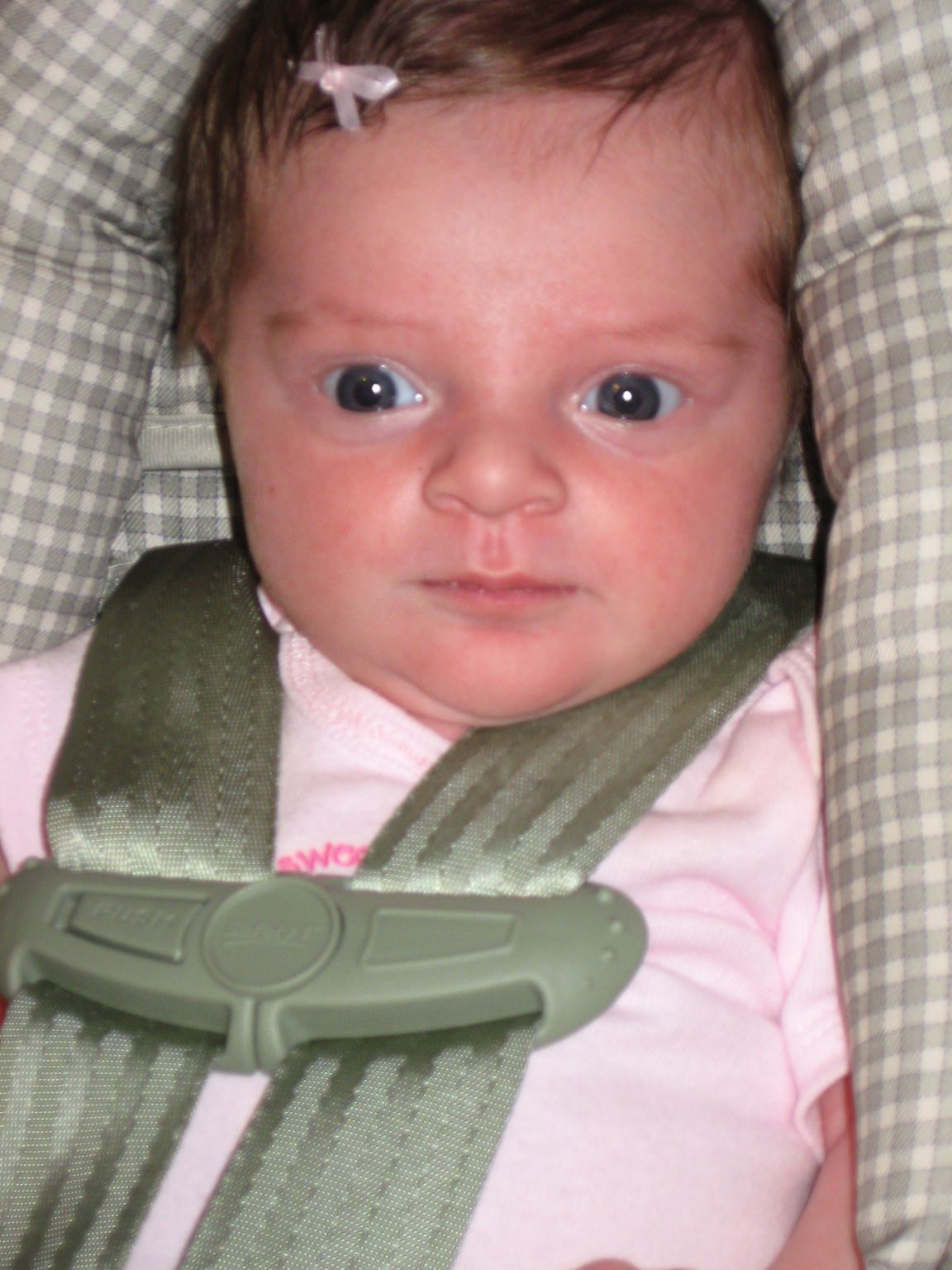 Here are pictures of Brooke's scary eyes: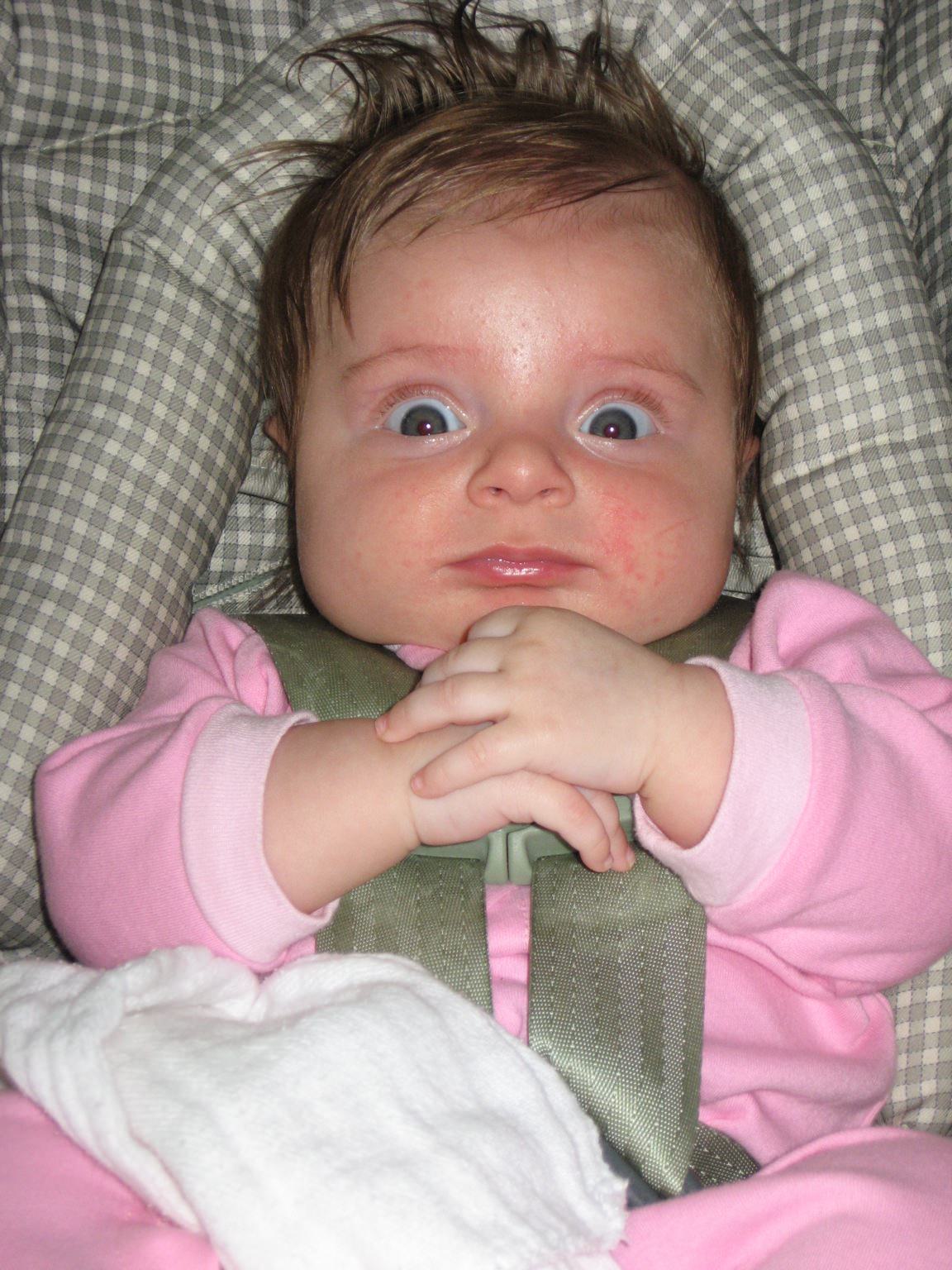 And just when you thought those eyes couldn't get any bigger–


Here's Brooke showing off her double chin: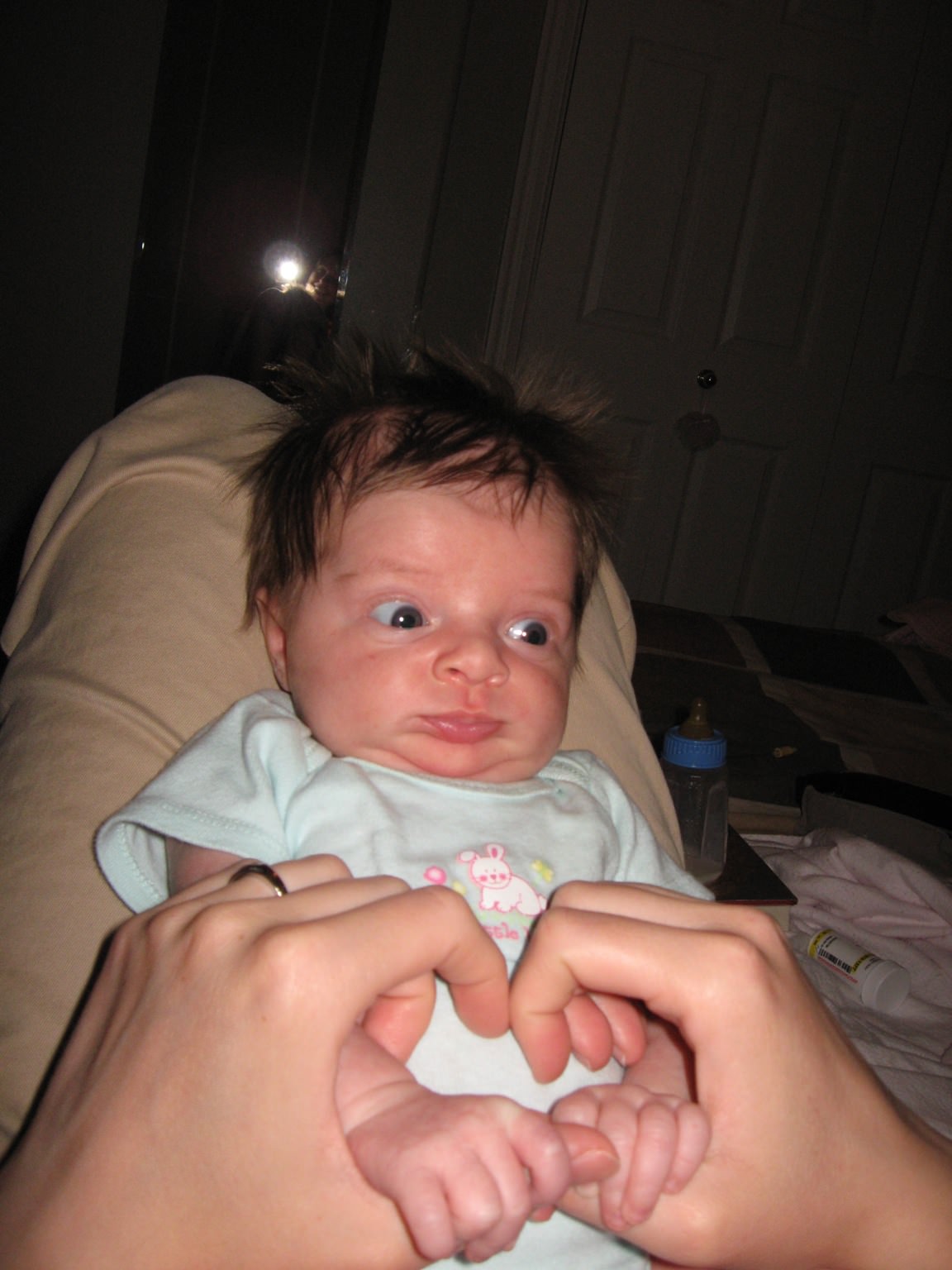 This is a look we're hoping to see less of:


Here's Brooke wild with excitement: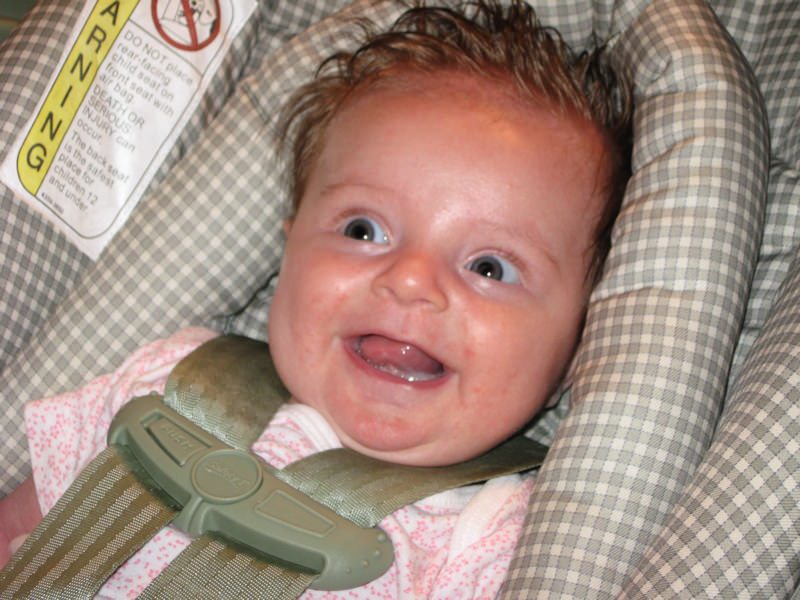 And we're not quite sure what this look is…
Isn't she just adorable (at least, most of the time)?!?!