We bought a car from my aunt Nani which we lovingly referred to as "The Nani."  The Nani was replacing Dallas's beloved Subaru.  Here he is ready to shed a tear when we realized its life was drawing to a close: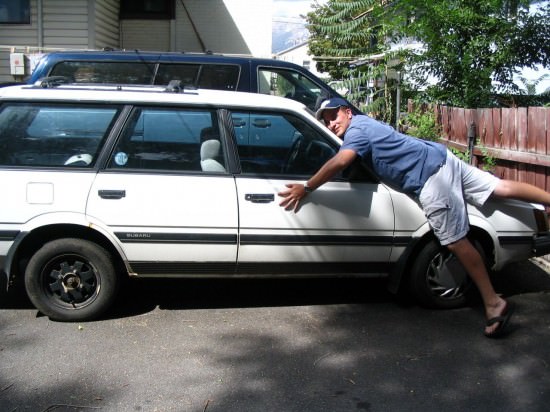 You can see in the above picture what our parking situation was at the time.  There were three parking spots where we lived.  One was for our neighbors and two were for us.  We had been down to one car for a while so our neighbors started parking their extra car in our spot.  We didn't mind…until we brought The Nani home.  We had to park her on the street the first night we had her because there was no room in the parking lot.  We got up the next morning to go to church and saw this: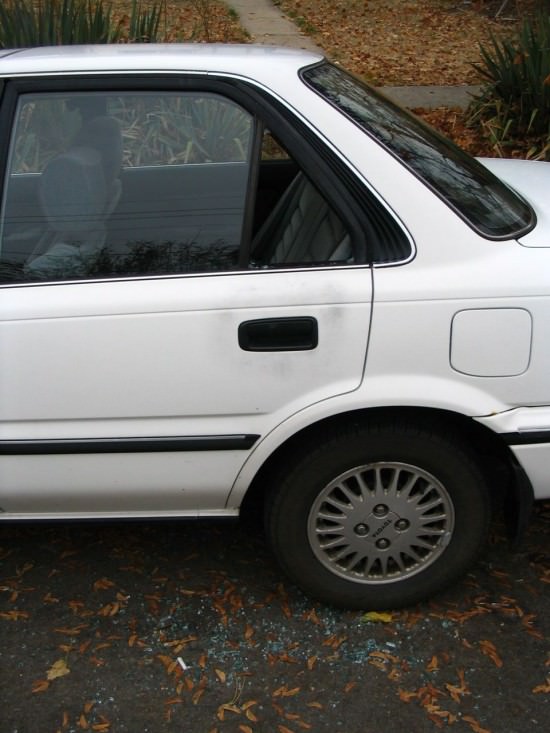 A busted out window.
We looked closer and saw this on the inside: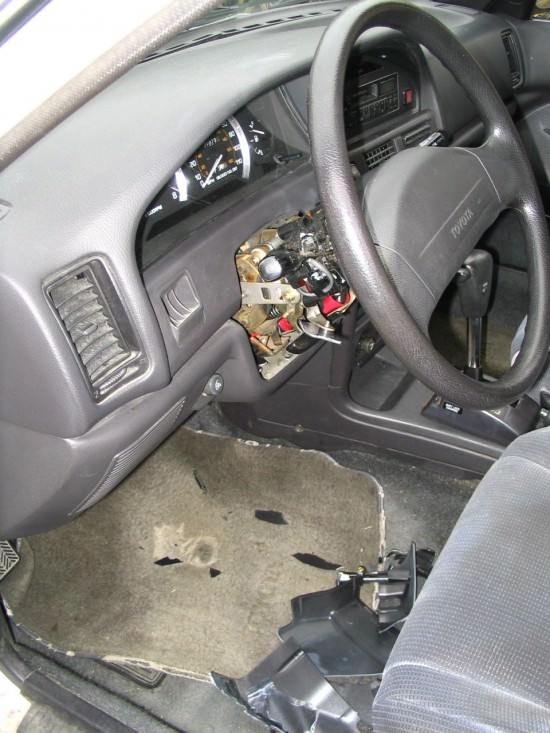 A busted out console.  Someone vandalized The Nani on the very first night we had her!  We couldn't believe it.  The ONE night we parked it on the street this happened.  We called the police but they couldn't recover any good fingerprints.  The police officer told us that there were several vehicles along our street that had been broken into and one car was stolen.  That made us grateful that at least our car wasn't the one that was stolen.