Madison is a month old.  I find that so baffling.  Where did the month go?
Madison had her first real bath.  She was a fan: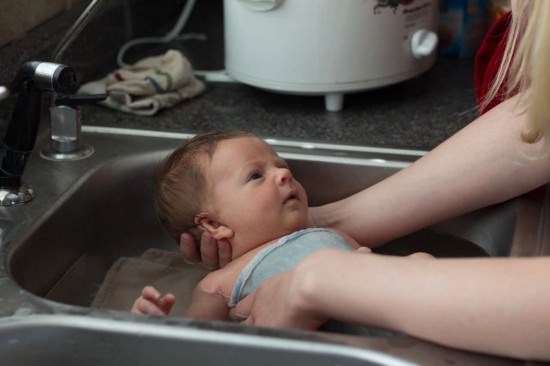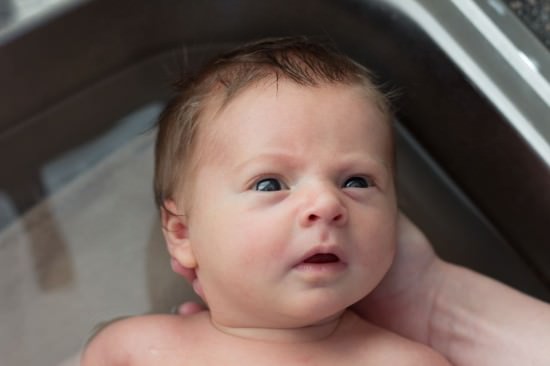 We went to a family dinner at my Grandma's.  Madison was adored by all: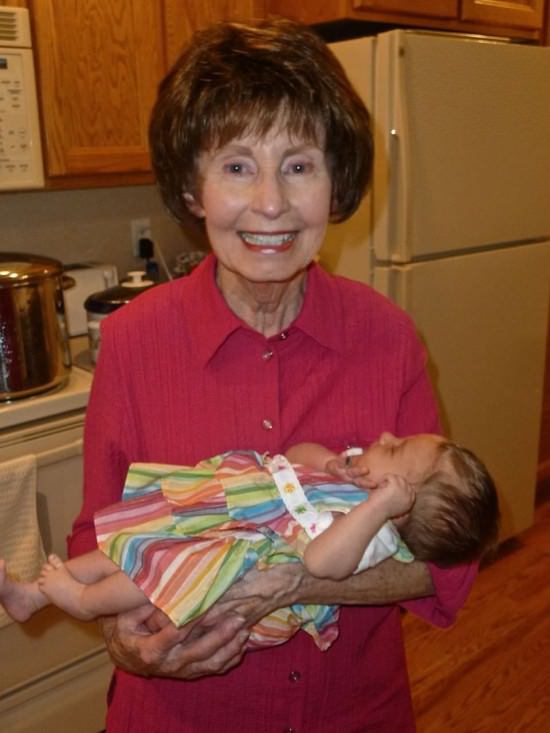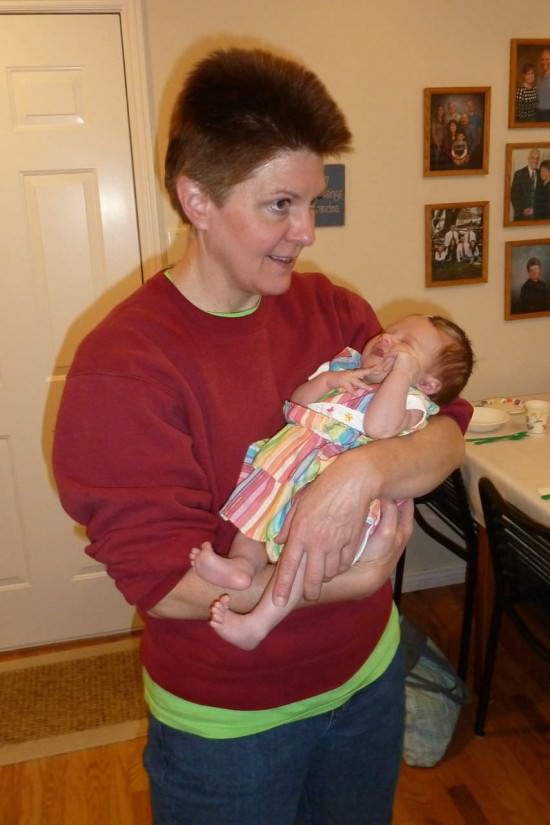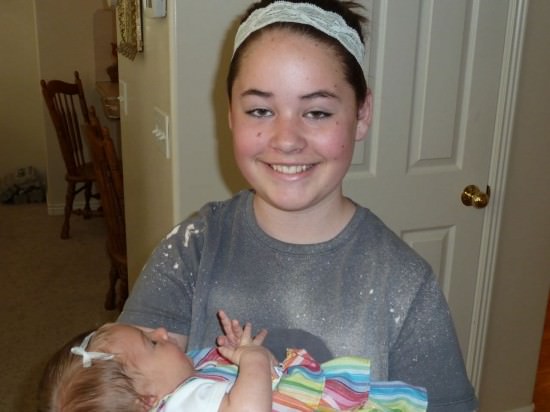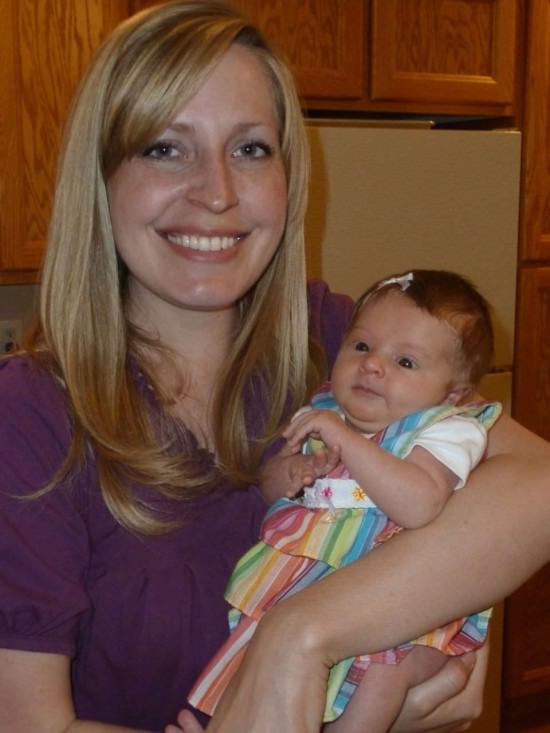 Ben came up and spent some time bonding with the baby.  He brought Cafe Rio with him.  He's welcome anytime!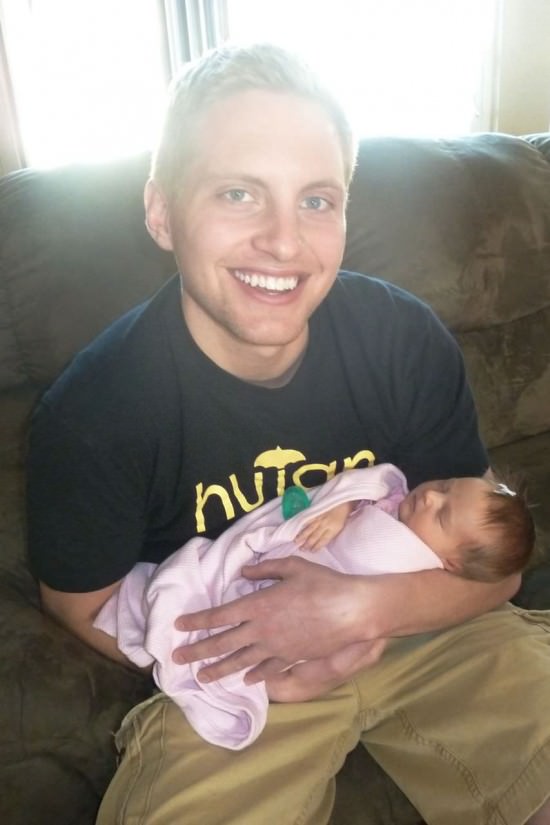 Madison is usually an okay sleeper but occasionally in the evenings she'll really fight going to sleep.  This has happened the past two nights so naturally I'm worried this will happen every night here on out for the rest of our lives, and I get really exhausted thinking about that. Let's all hope tonight is a good night.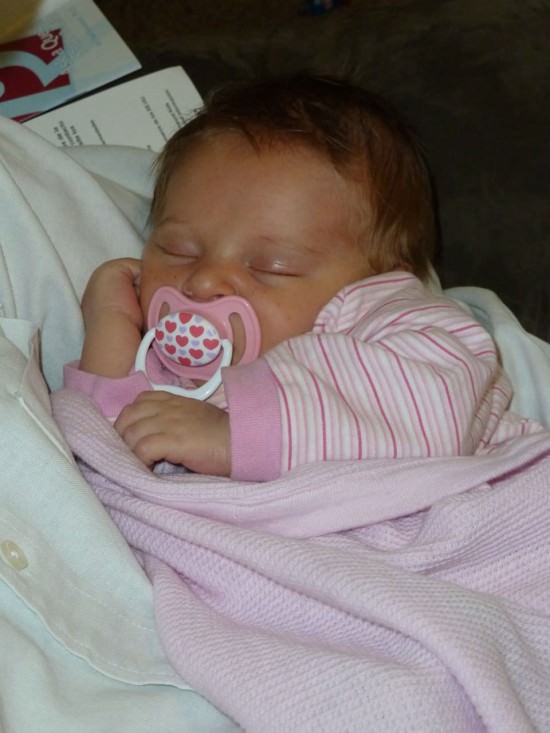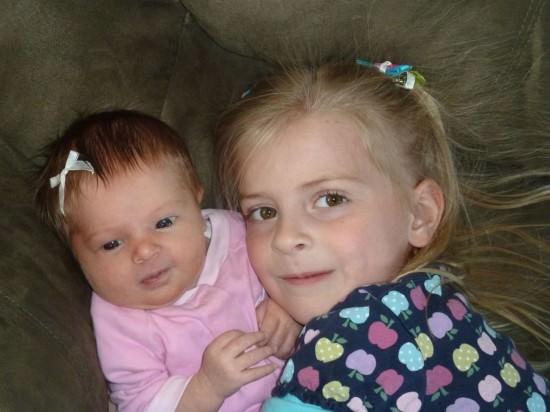 Brooke got hold of the camera one day while I was showering.  Apparently Madison became unhappy: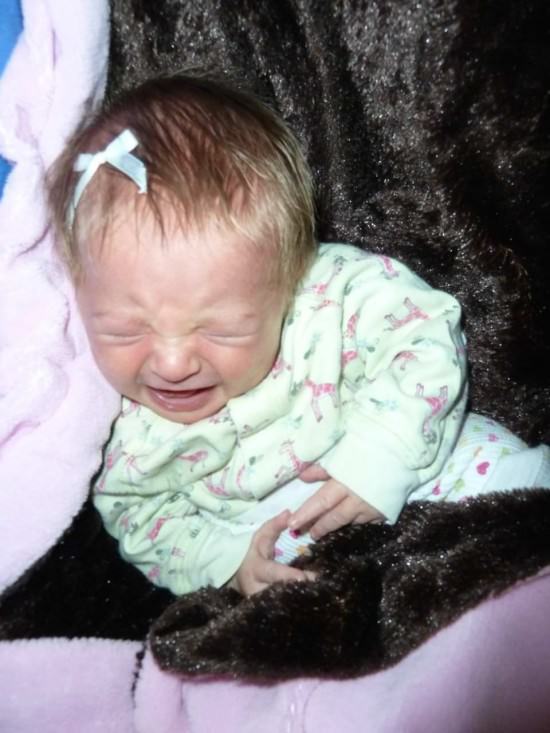 But she fixed the problem: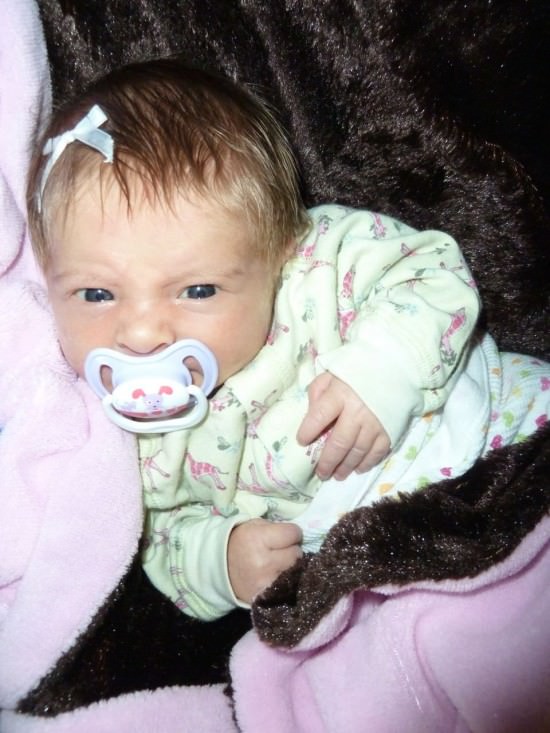 She also got a shot of Spencer's mouth: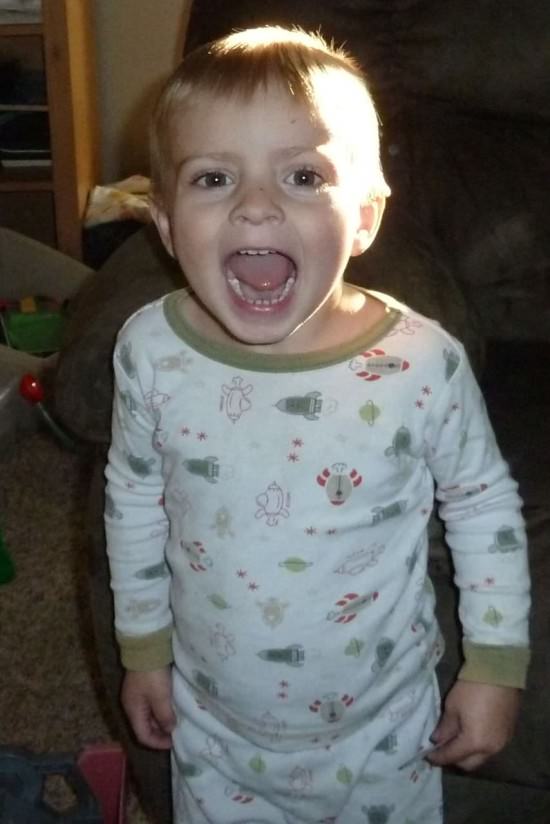 Brooke was off-track during March so we didn't have to worry about school which was so nice as I was recovering from giving birth.  One day the girls were bored so I pulled out some  Perler Beads that I bought several weeks ago.  This kept them busy for days: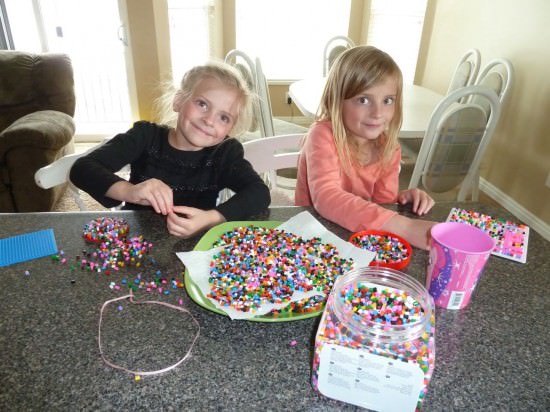 Caroline made a circle design and Brooke created what else?  A unicorn: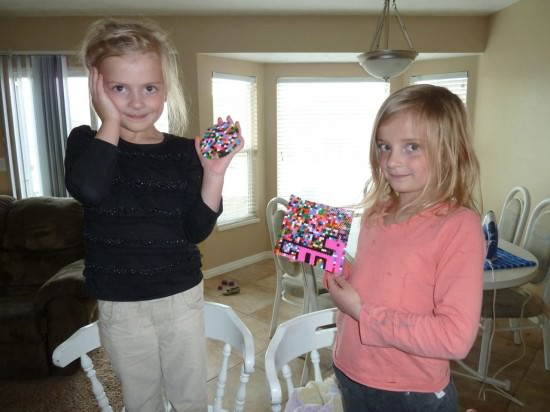 Brooke being off track and me just having a baby meant there were a lot of days where everyone stayed in their pajamas: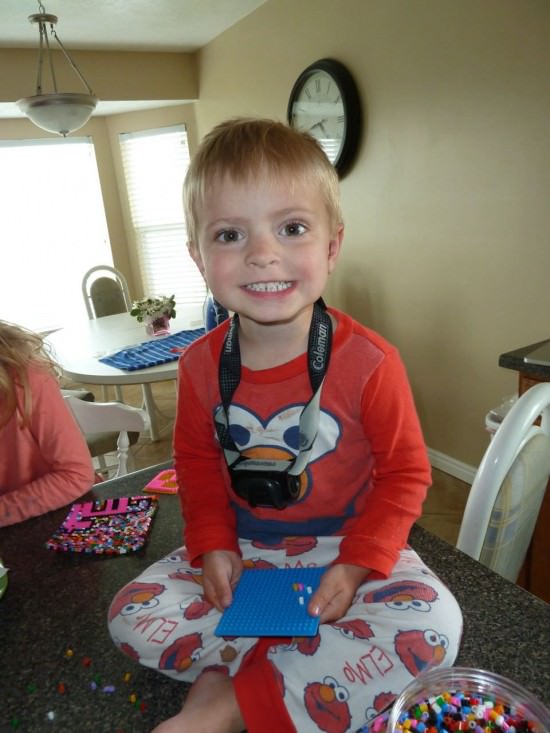 Brooke spent the last couple of days looking like this: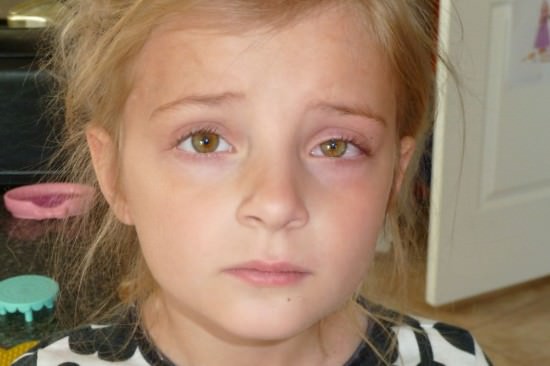 Her left eye got scratched and became all red and swollen.  Luckily it has started healing and she's almost back to normal.