We went with my family to the Strawberry Days Rodeo a couple of days ago (about two weeks).  It was great fun and we all had a good time.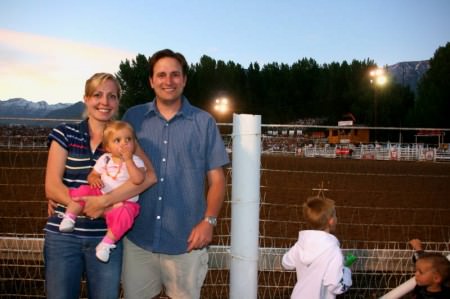 We of course covered the event so you wouldn't have to be there, thus enabling you to stay home and watch TV.  I think I came home with some great pictures so enjoy!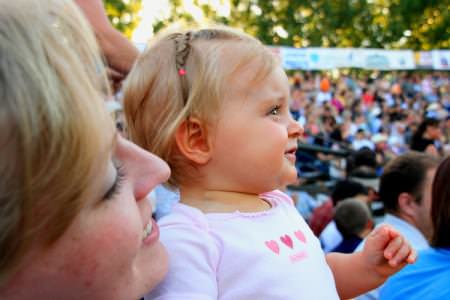 Brooke loved seeing the "da"s (Brookenese Translation: Dog) which is what she calls horses.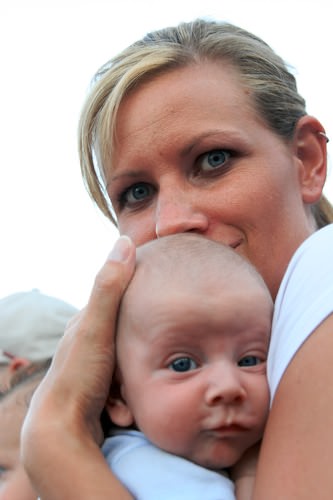 My little sister Aubrey and her newborn Vander.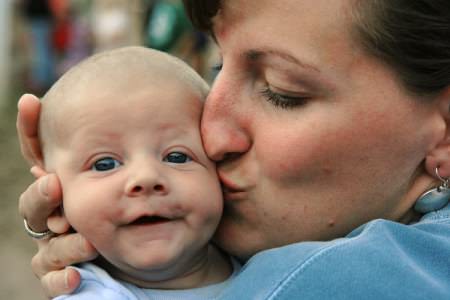 My older sister Brittany with Vander.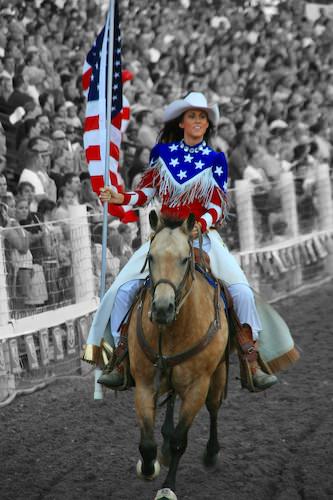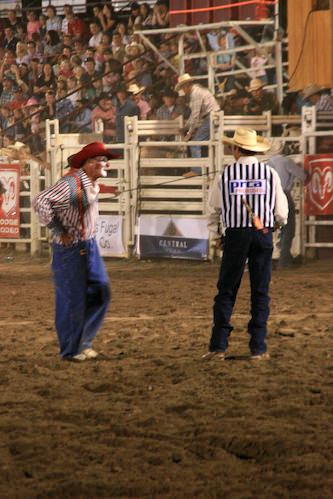 The clown was pretty humorous but we didn't see enough of him.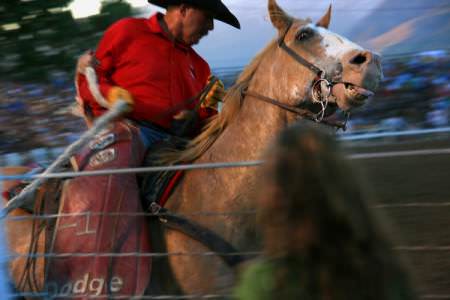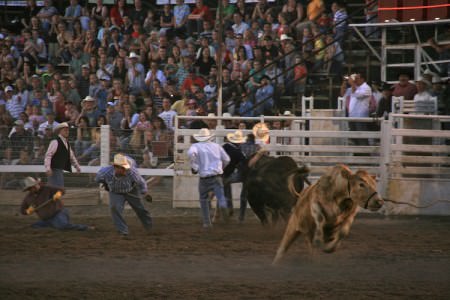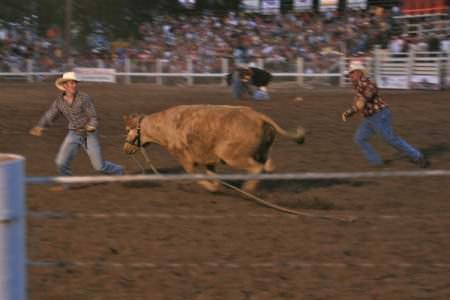 During the cow milking competition it was pure pandamonium!  Great fun!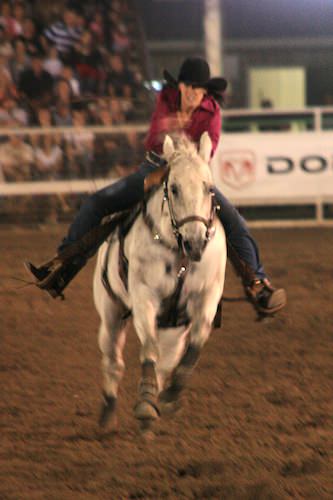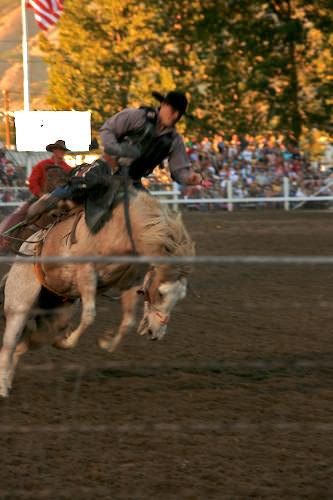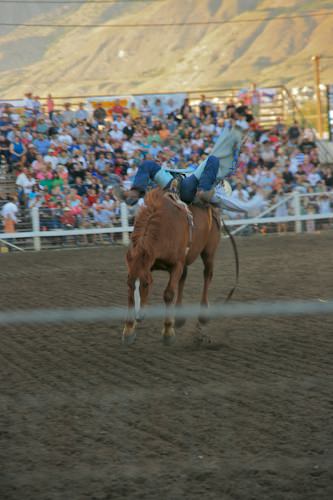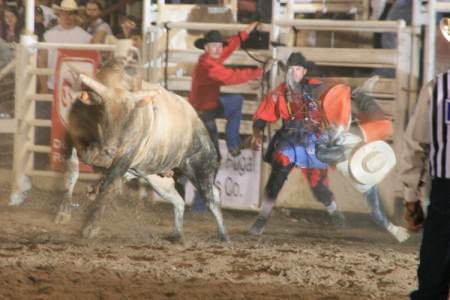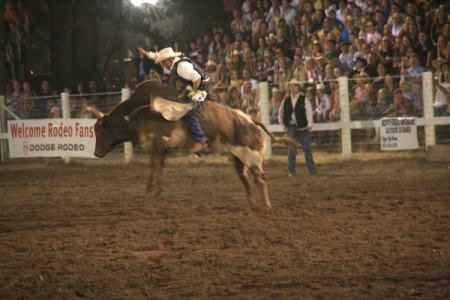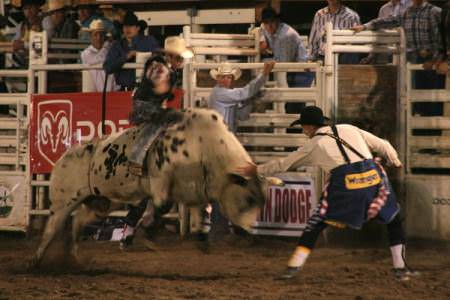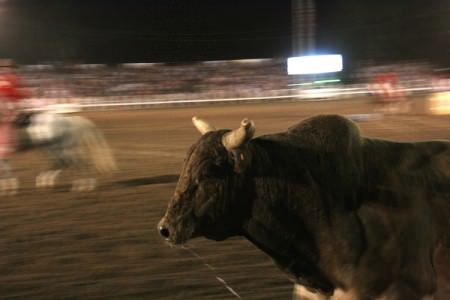 When the bull caught sight of me standing there taking pictures of him he charged the fence at me, and I was there for you to capture this close up of a snotty bull.