I love Brooke's eyes. They are beautiful. And they are big. In fact, they are so big that nearly everyone who sees her comments on them. Strangers in the store are captivated by (and sometimes scared of) them.
Exhibit A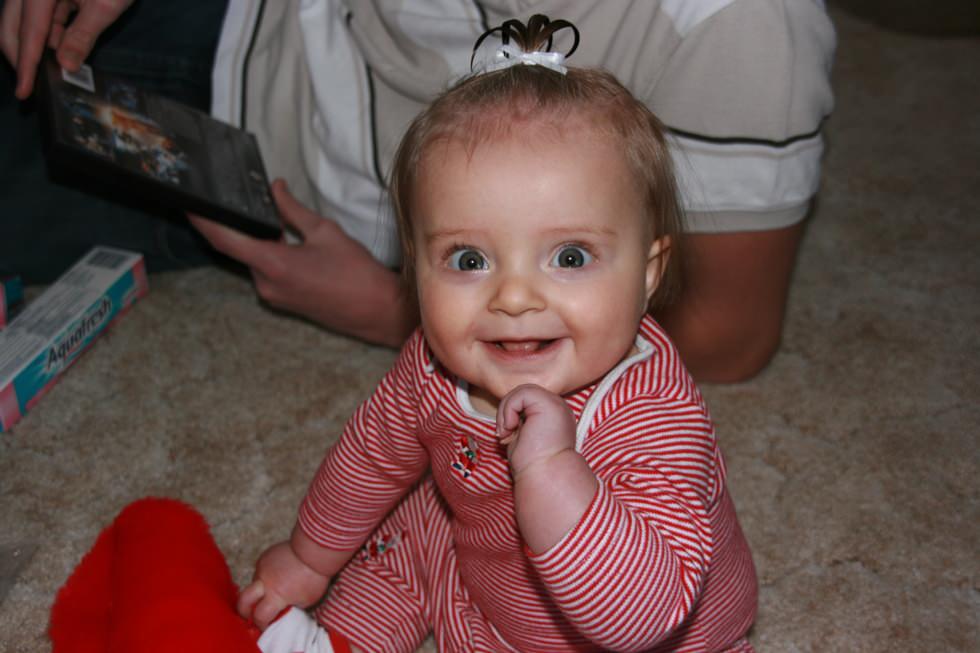 Here is Brooke on Christmas Day. Aren't her eyes lovely?
I will admit that her eyes do get a little out of control. I mean, most people can open their eyes and show all of the pupil and maybe even most of the iris, but not everyone can reveal the white ABOVE the iris.
Exhibit B
She's been like this ever since she was a baby.
Exhibit C
This is one of her first pictures.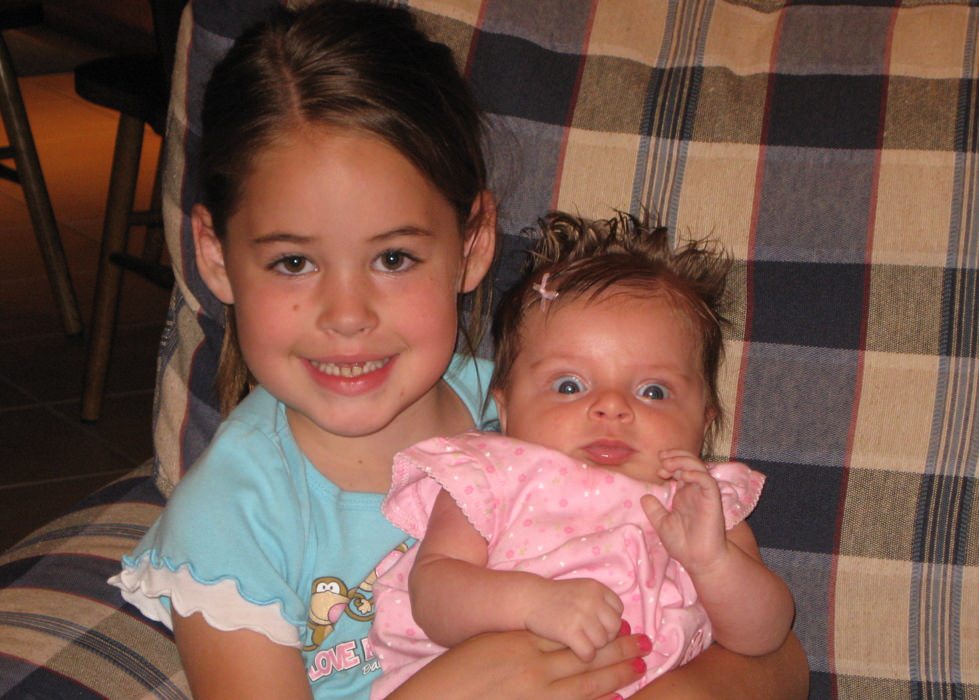 Here her cousin Maggie is holding her when she was just a couple of months old.
Even though Brooke gives us ample opportunities to see her eyes, I still haven't quite figured out what color they are.  Green?  Yellowish-blue?
However, Friday morning when Brooke woke up, I knew at least the color of one eye.
Pink.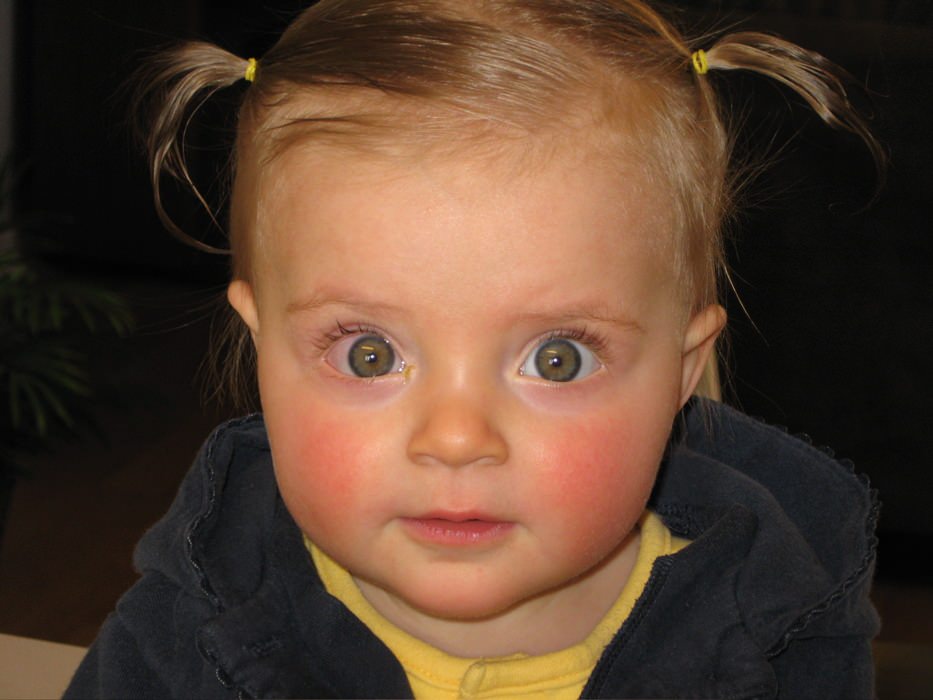 On Sunday her other eye decided to join in on the fun.   Ugh.