A new vacation day meant new matching shirts to wear: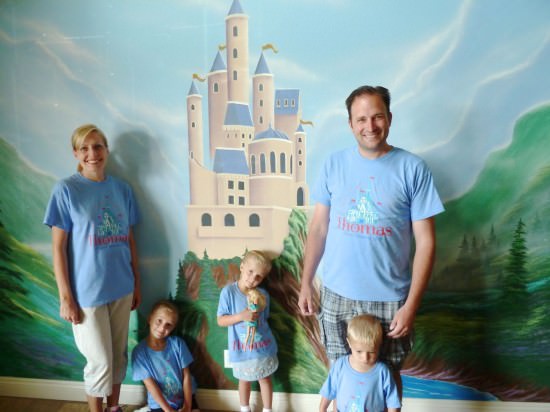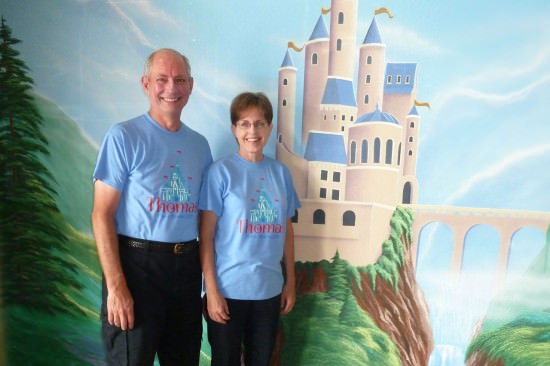 Disneyland!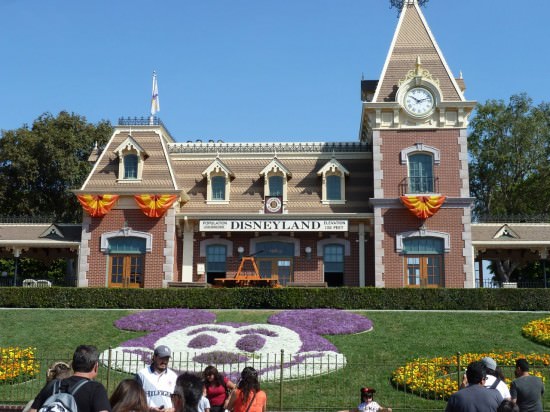 We had to get a shot in front of the castle even if it meant squinting in the full sunlight: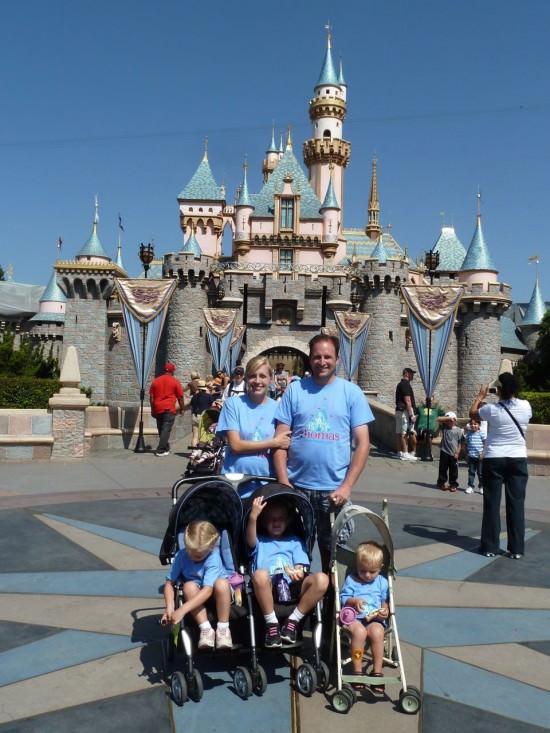 Brooke tried her hand at driving on the Autopia ride.  She took her job as driver very seriously: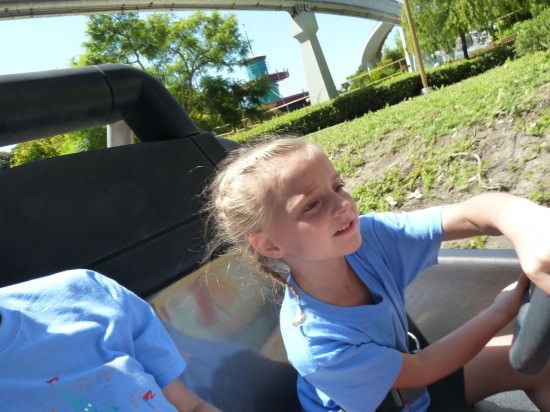 I got a picture of Dallas, Caroline, and…Spencer's arm:
We met up with Jacob's family and did the Storybook boat ride: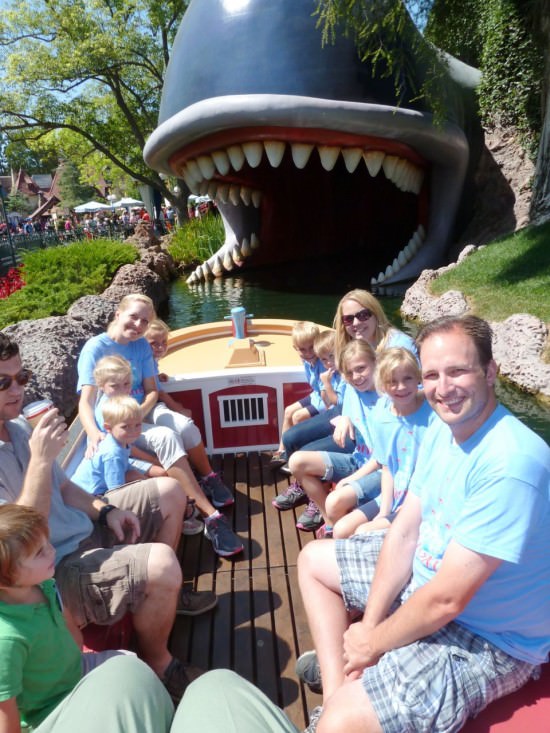 That's a cute teacup: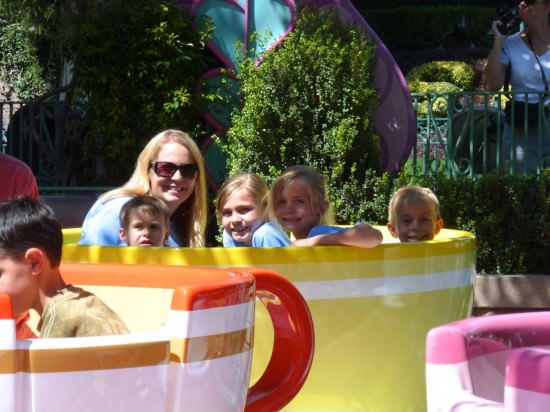 Do you prefer your tea with one child or three?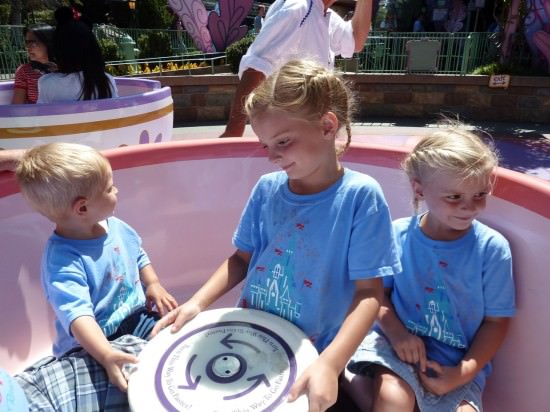 Laurie and her kids on the It's a Small World boat:
And again: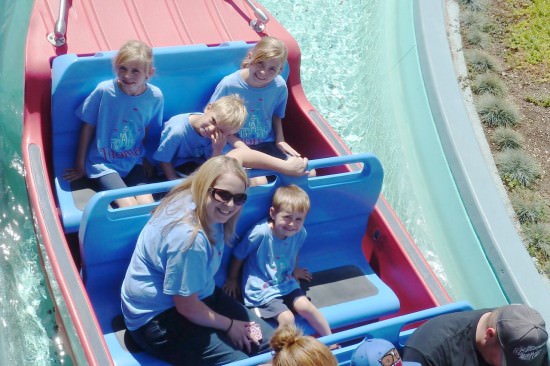 We were waiting to ride the train and I just couldn't help myself.  Those cute, blue matching shirts were begging me to take picture after picture: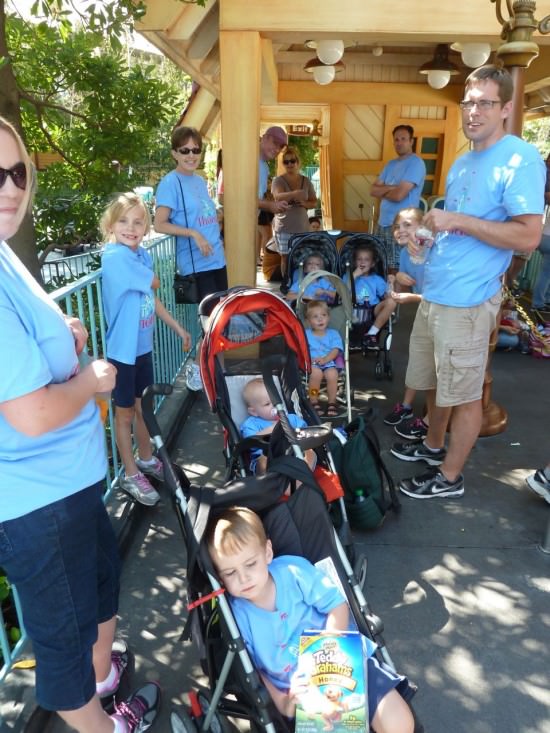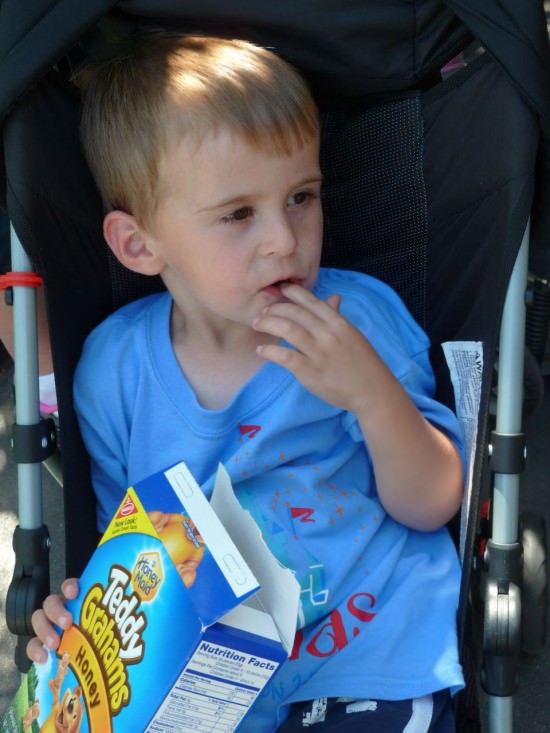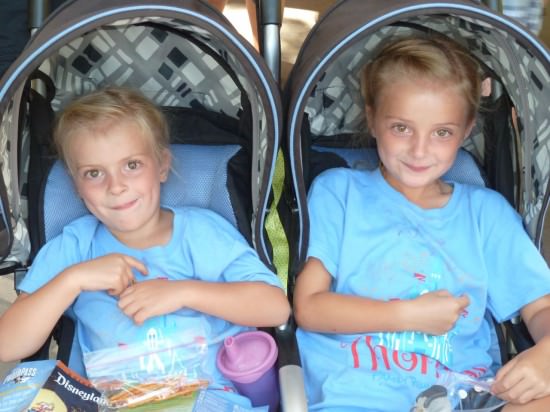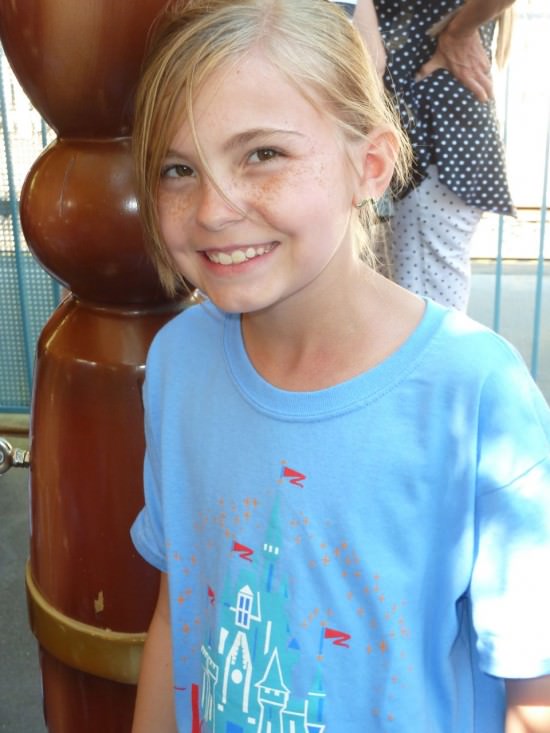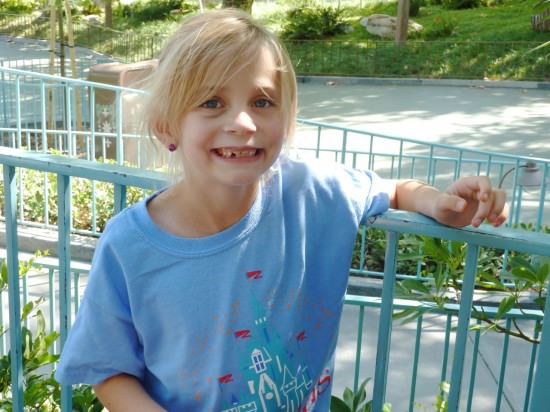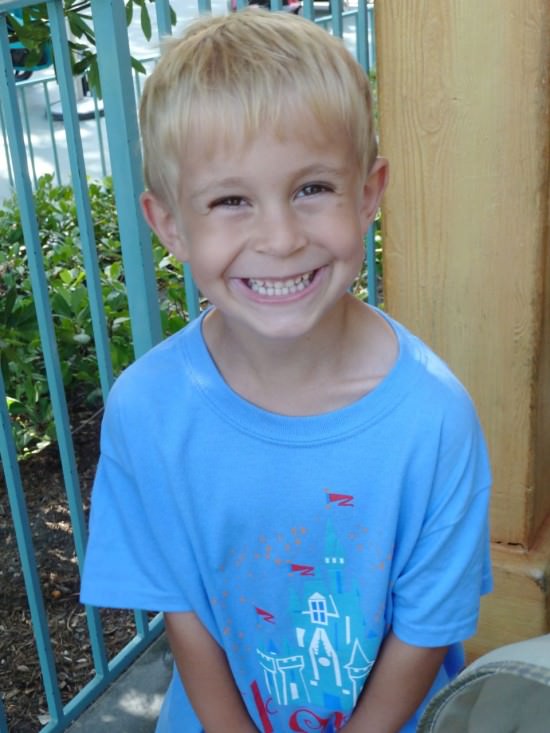 Laurie suggested we all ride the ferry over to Tom Sayer's Island and let the kids explore the island.  I had no idea what this was, but it ended up being great fun for the kids.  There were dark, scary caves to explore: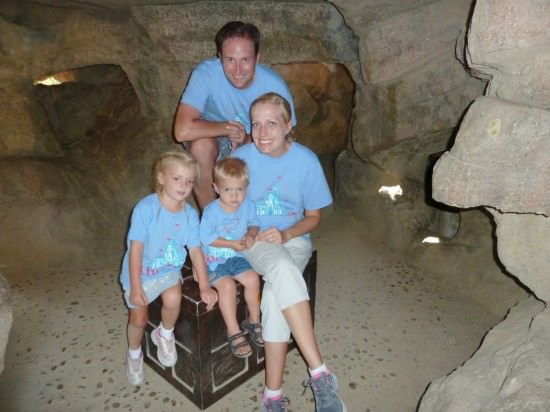 And pirate's treasure!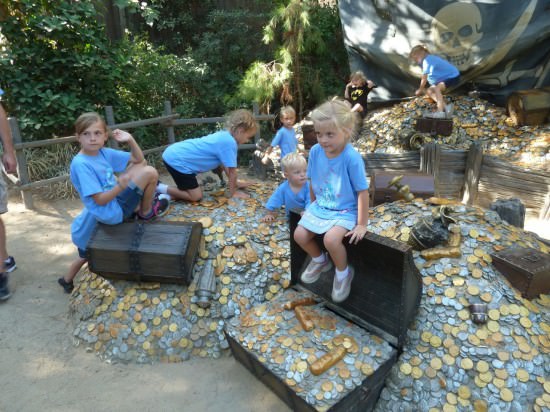 This pirate treasure kept the kids entertained for the longest time, and I don't really understand why it was so fun for them, but whatever!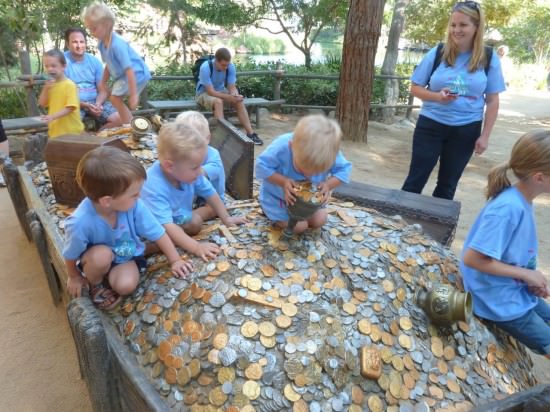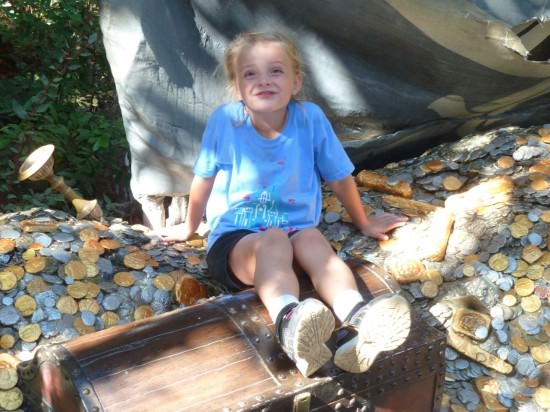 We hopped over to California Adventure for the World of Color show: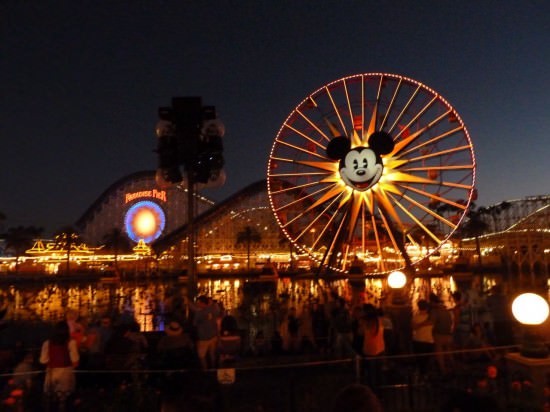 But first we hit up the Monsters, Inc. ride again.  Spencer was excited:
Caroline is looking a little tired as we wait for the World of Color show to start: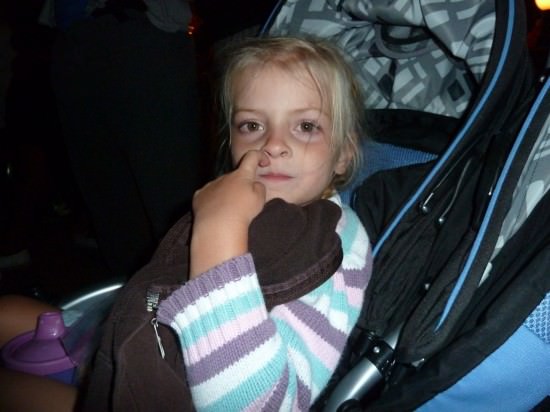 Spencer is looking surprisingly perky considering the hour: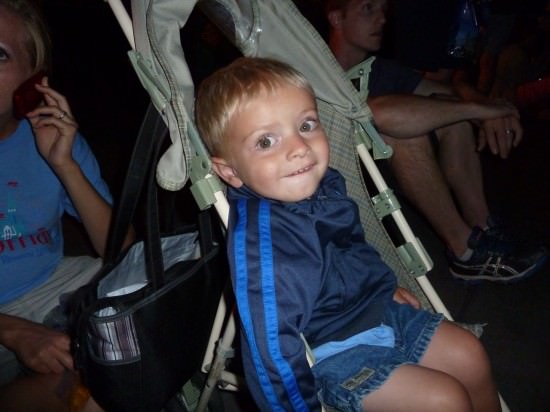 Dallas and Brooke are looking pretty cute: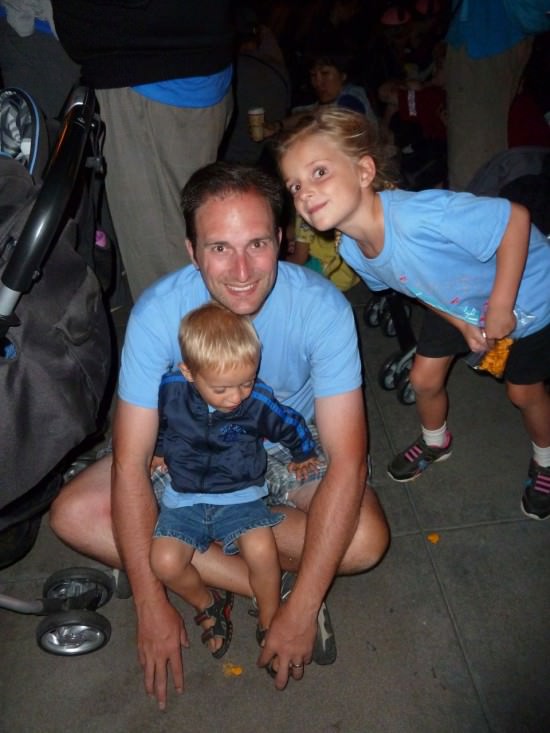 I was calling Jacob to try to coordinate a meet-up: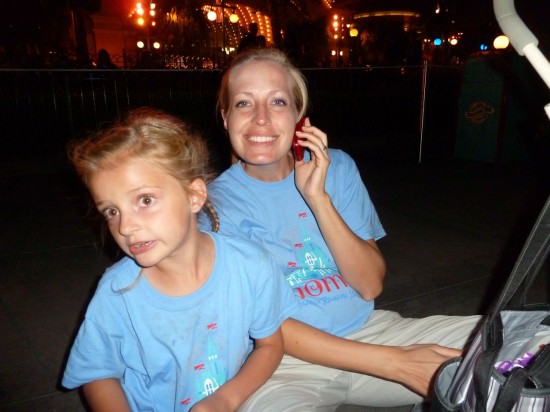 It worked!  They found us: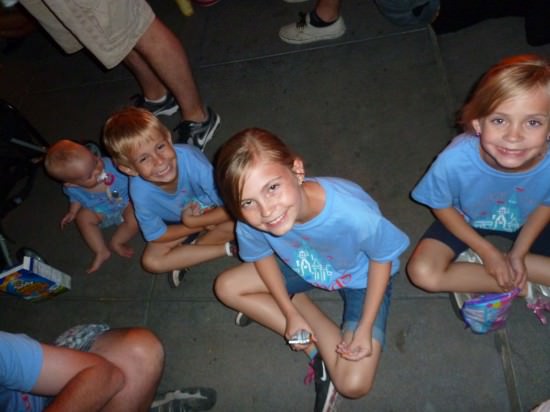 The World of Color was a fun show.  They had fountains that sprayed water up and they projected scenes from movies on the water and made the fountains look like they were different colors.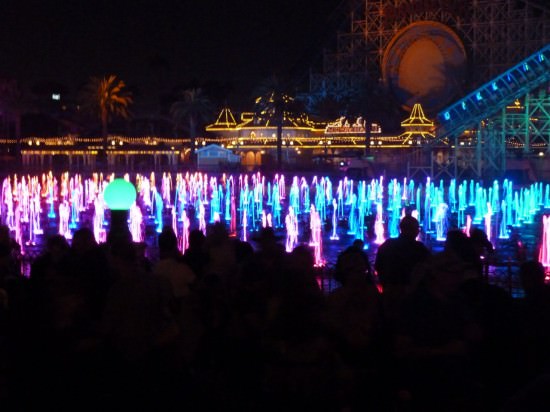 Then the kids promptly fell asleep on our walk back to our car.  Perfect!