I was born in Utah, but when I was young my family moved away.  When we would come back to visit  my grandparents, they would always take us in the mountains for a cookout.  We LOVED going up in the mountains, climbing on rocks, getting filthy, throwing things in the fire, and roasting marshmallows.
Since all my brothers were in town for Ben's homecoming, we decided to give our children the experience of cooking out in the mountains.  It was a blast.  Here's proof: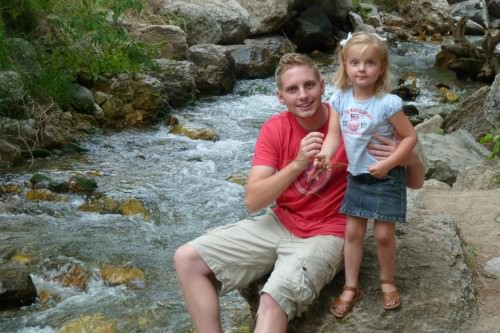 I think Luke looks adorable in this picture (click to enlarge, if needed):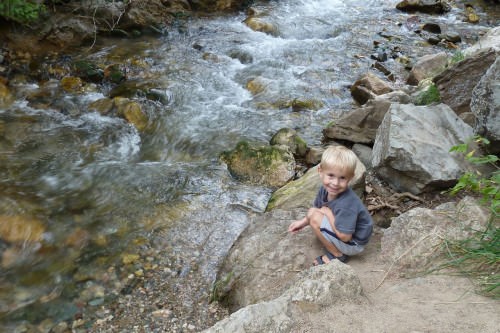 It proved a little difficult to get the fire going…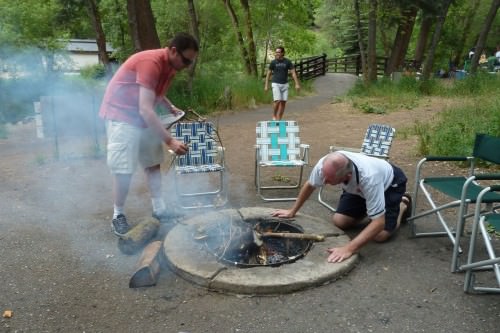 …so the girls passed the time eating Cheetos: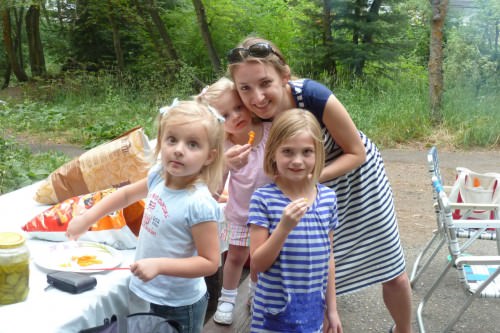 Spencer preferred to sleep through the commotion: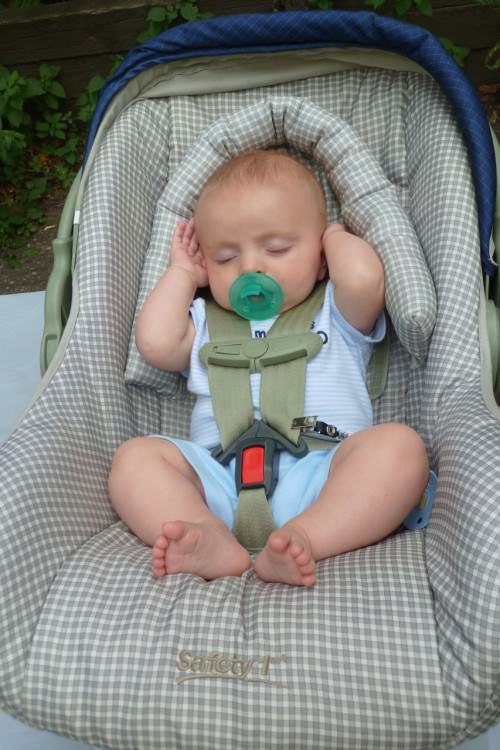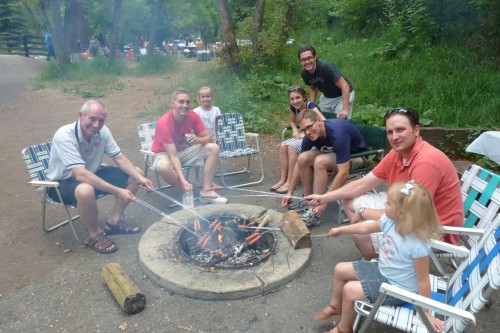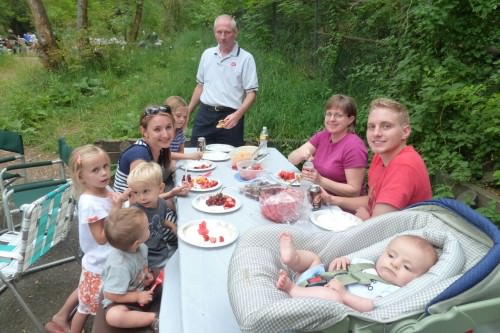 I forgot what was making Brooke giggle in this next picture, but I'm pretty sure it had to do with Abe threatening to torture her in some way: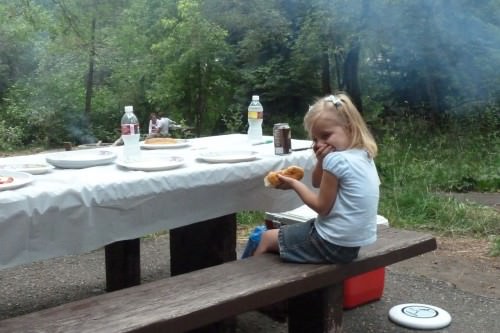 Brooke and Luke making leaf masks: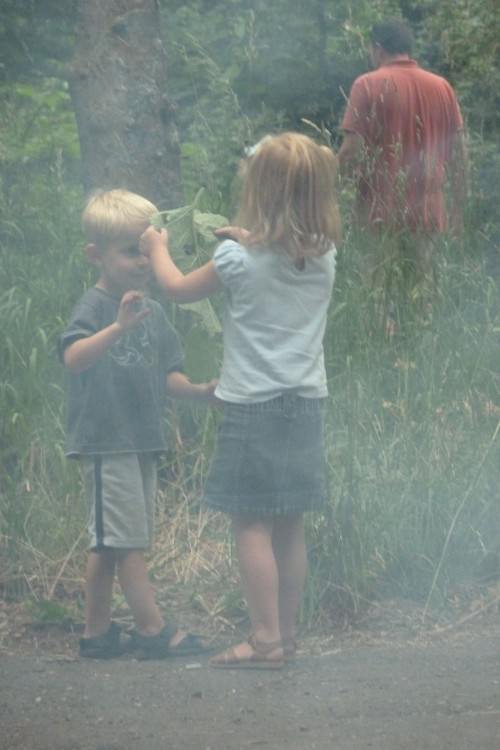 Emma dared Ben to eat a strawberry nestled between two pieces of hot dog.  Why not?  He just got back from Malaysia; he's eaten much worse.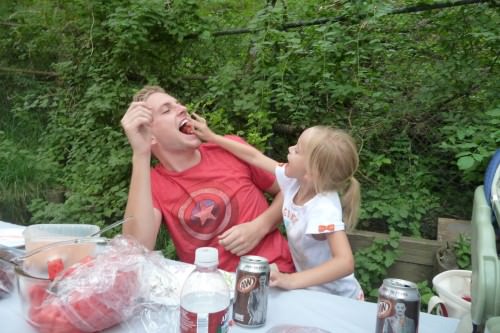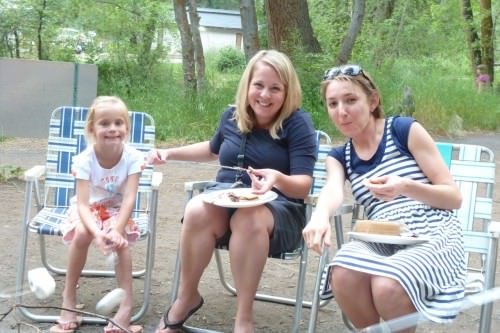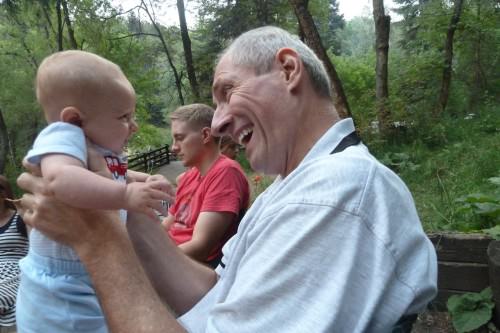 Caroline – ever the diligent mother to her baby – took time out from her playing to change her baby's diaper: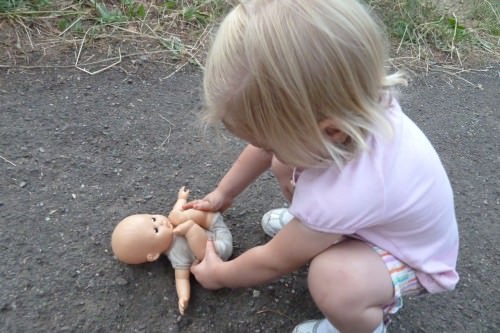 My favorite picture of the outing: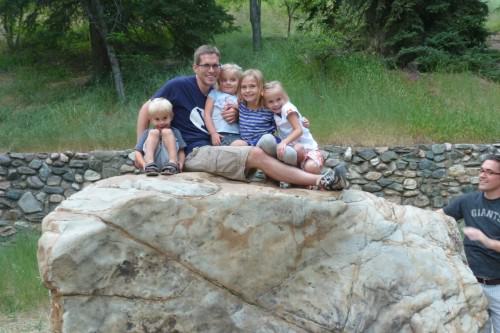 In order to get to that huge rock, all the kids had to climb up this big hill:
When it was time to leave, the kids huddled at the top trying to decide how to get down.  Brooke showed them her preferred method of descent: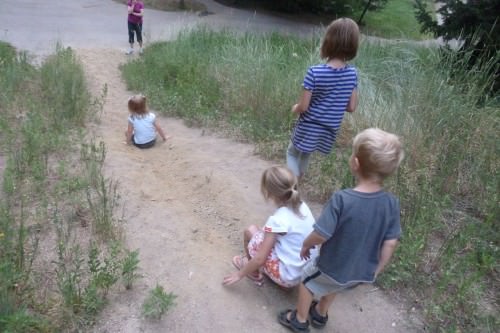 Three out of four kids agree – sliding down on your bum is the way to go!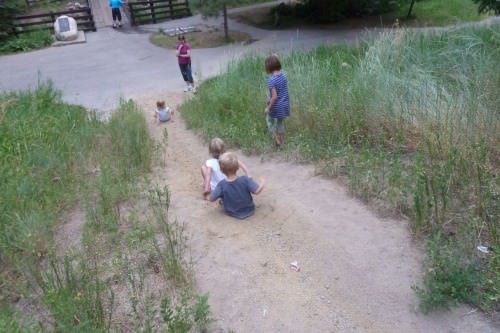 Happy times!