We invited Brooke's friends over for a little party.
First we had a pinata.  Unfortunately, I was in charge of making it.  Through a series of unfortunate events, the pinata busted before the kids even hit it.  I tried to mend it, but it was in sad shape.  Brooke tapped it once and then passed the bat on to her friend.  He smacked it, and the pinata fell.  The candy dumped out and the kids grazed on it for the rest of the evening.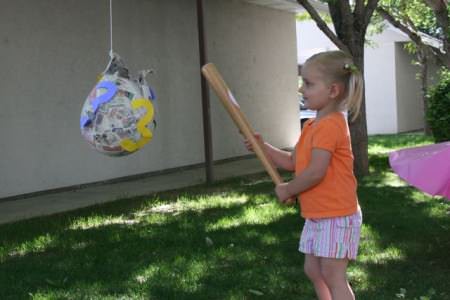 Next was the cake.  Brooke, my little tomboy, surprised me by saying she wanted a pink cake.  I couldn't think of anything cute to do with a pink cake so I told my Mom I was just going to make a round cake with sprinkles.  My Mom gasped in horror and said, "Oh Rebecca!  You can't do that!  You have to make the cake into something!  I always did that for your birthdays!  You get online and find something cute to make."
After being thus chastened, I went online and found a pattern.
I present – the cake: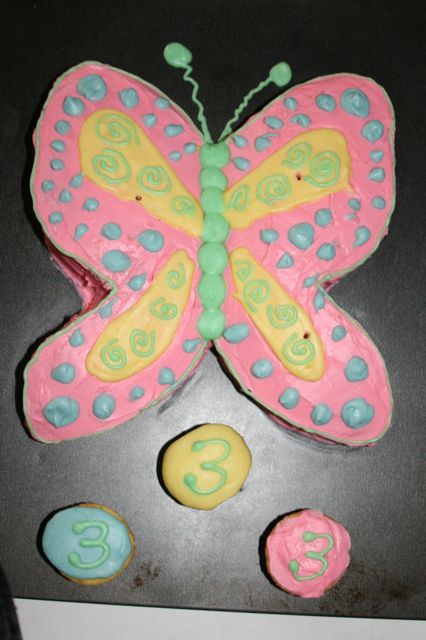 Brooke loved her butterfly cake, so I guess I'm glad I made it for her.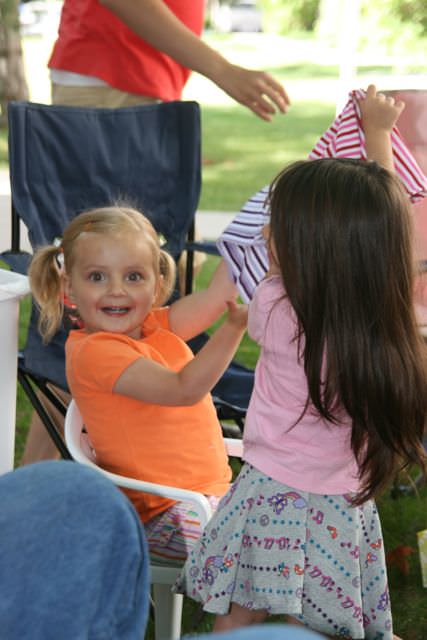 Presents!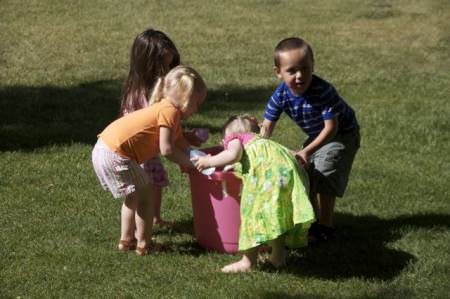 The last scheduled event was water balloons.  The kids had fun chucking those.  Then Brooke ended her party with one of her favorite pastimes – jumping off the picnic table.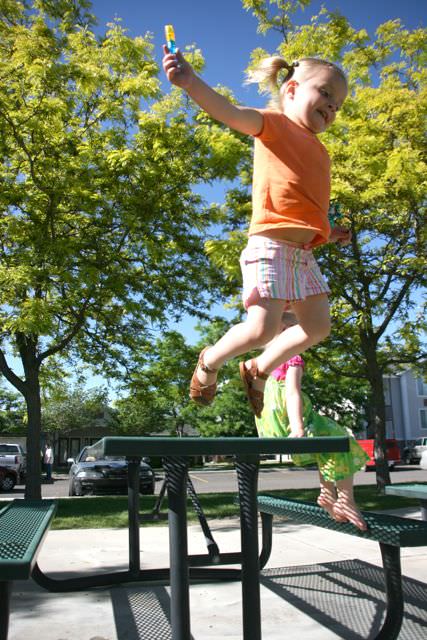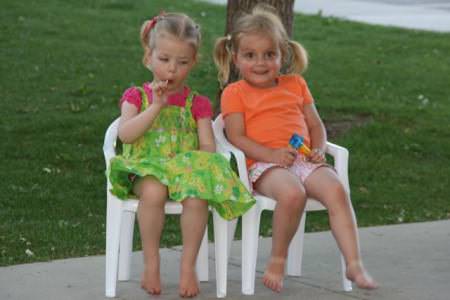 Resting with Emma after the party.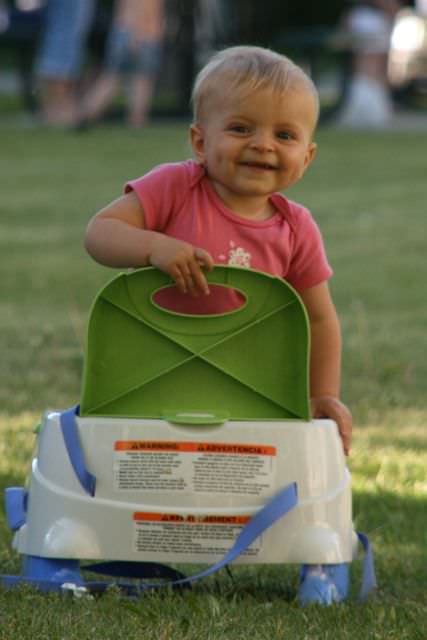 Caroline busied herself climbing in and out of her chair while we cleaned up.
Now we get a couple of weeks to rest before we do this all over again for Caroline.