This may or may not be considered Golden family history because we weren't married at the time.
Rebecca and I went down to Las Vegas with Rebecca's family for the weekend.  We went down to see a BYU football game.  We had a great time doing all of the fun family friendly things Vegas has to offer. And of course we had nonstop buffets.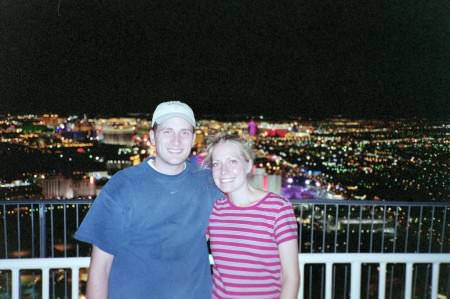 Rebecca and I at the top of the Stratosphere.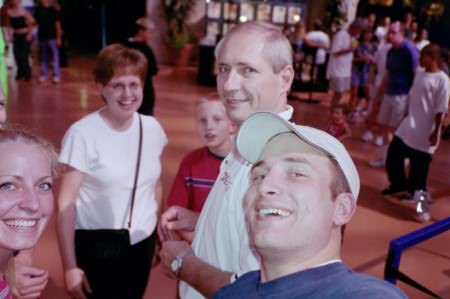 Rebecca's family and I at a show on Fremont Street.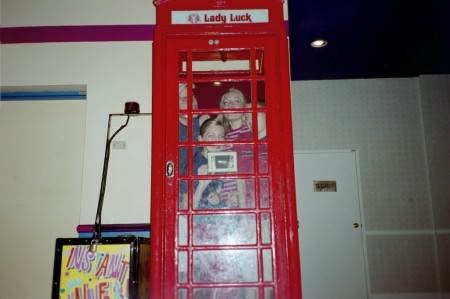 Rebecca, Ben, Sarah, and I crammed into a phone booth at Lady Luck.