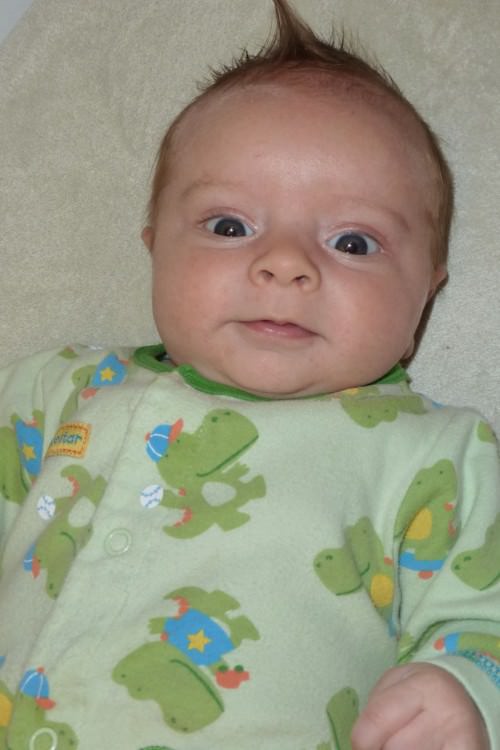 Stats:
Weight:  11 lbs 9 ounces – 35th percentile
Length:  22.5 in – 26th percentile
Head circumference:  15.5 in – 60th percentile
The doctor was very impressed with Spencer's strength and that he can already support his weight in a standing position.  Spencer was pronounced the picture of perfect health.
Then, literally the moment I came home and took him out of his car seat he started sneezing and coughing and snotting everywhere.  UGH!
In happier news, Spencer is sleeping better at night, only waking up once or twice.  Hallelujah!