Our little Madison had her two-week checkup today.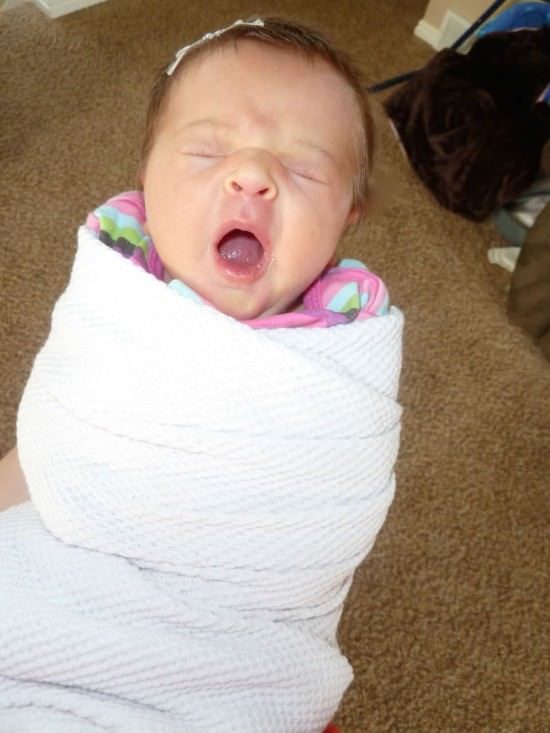 Stats:
Weight:  7 lbs 9 oz (25th percentile)
Length:  20 in (50th percentile)
Head:  14 in (40th percentile)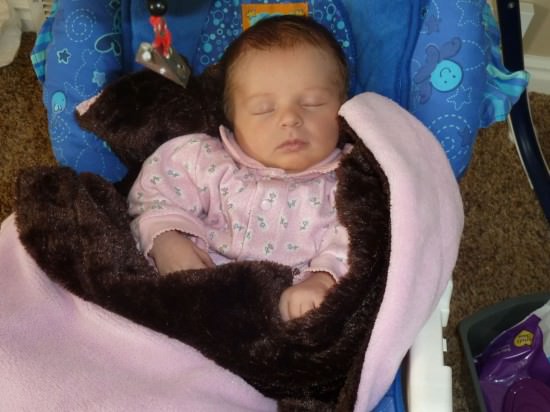 One day I left the room for a minute and came back to this: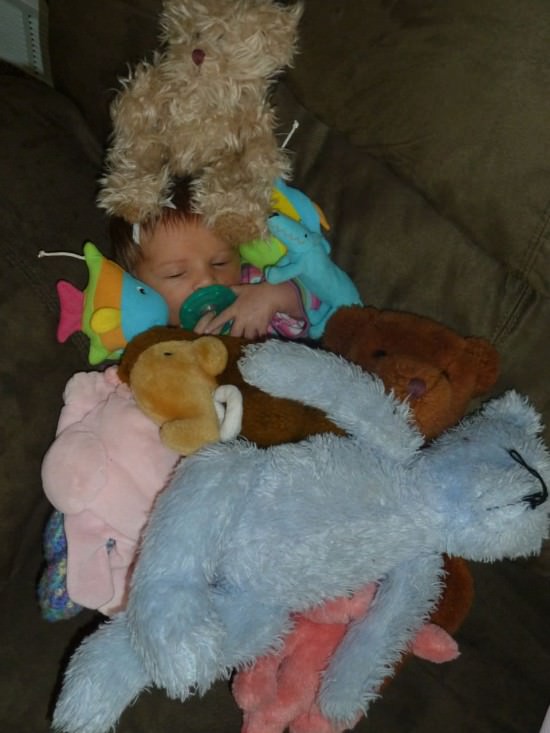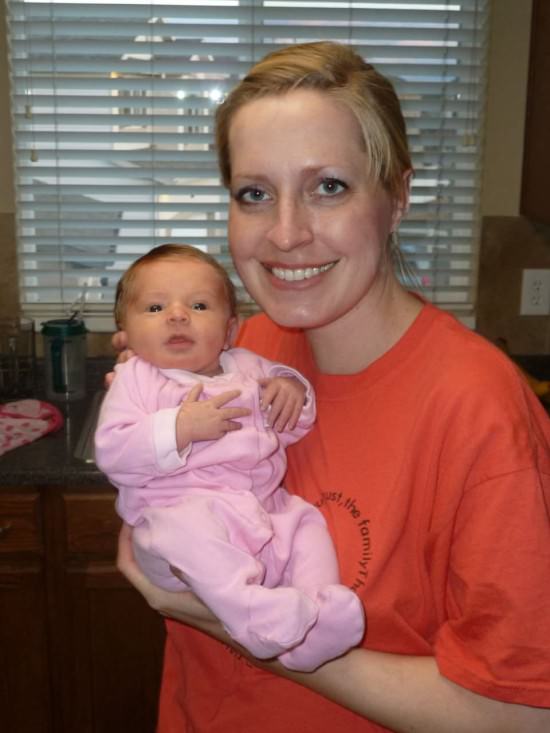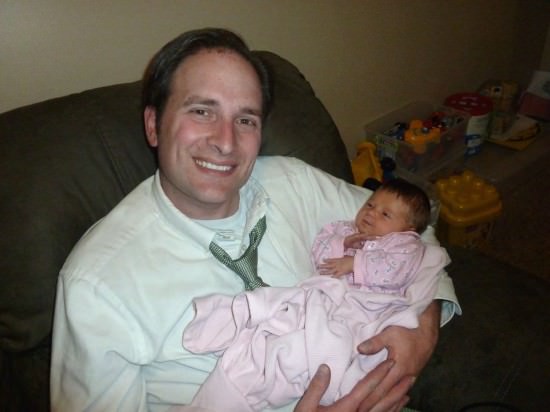 Studying her dad: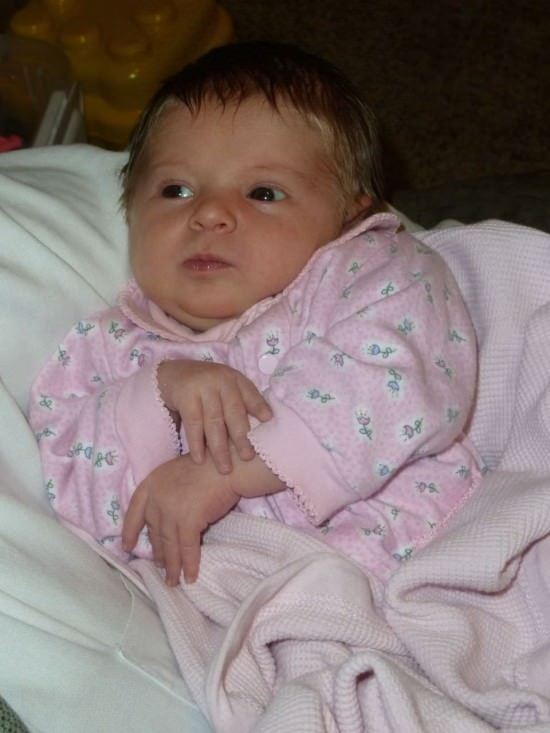 Madison is a good little baby so far.  Of course, she mostly just sleeps right now.  She wakes up a couple of times each night to eat which isn't bad.
I'm feeling great.  I can bend over again.  I don't get out of breath doing normal chores.  I wake up in the night and my back and hips aren't throbbing in pain.  It's wonderful!  I usually have at least a day or two after I have a baby where I freak out and get totally overwhelmed and feel like I can't handle life, but that hasn't happened (yet?) this time which I'm grateful for.
Life is good in the Golden household.