…The Thomas Family Reunion!  These were our next matching T-shirts: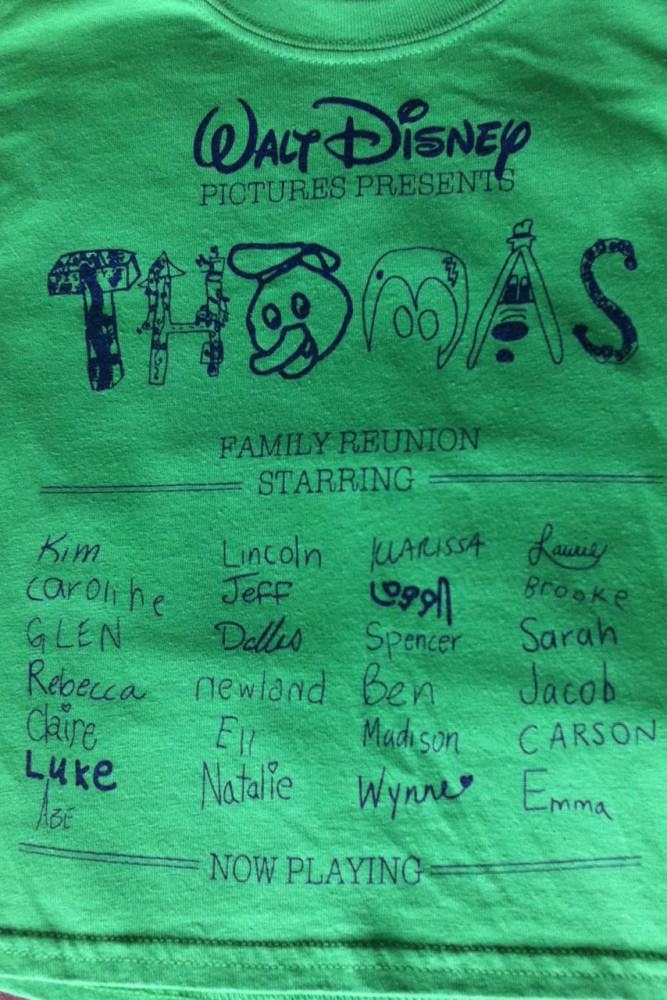 My sister had the brilliant idea to get a sibling picture: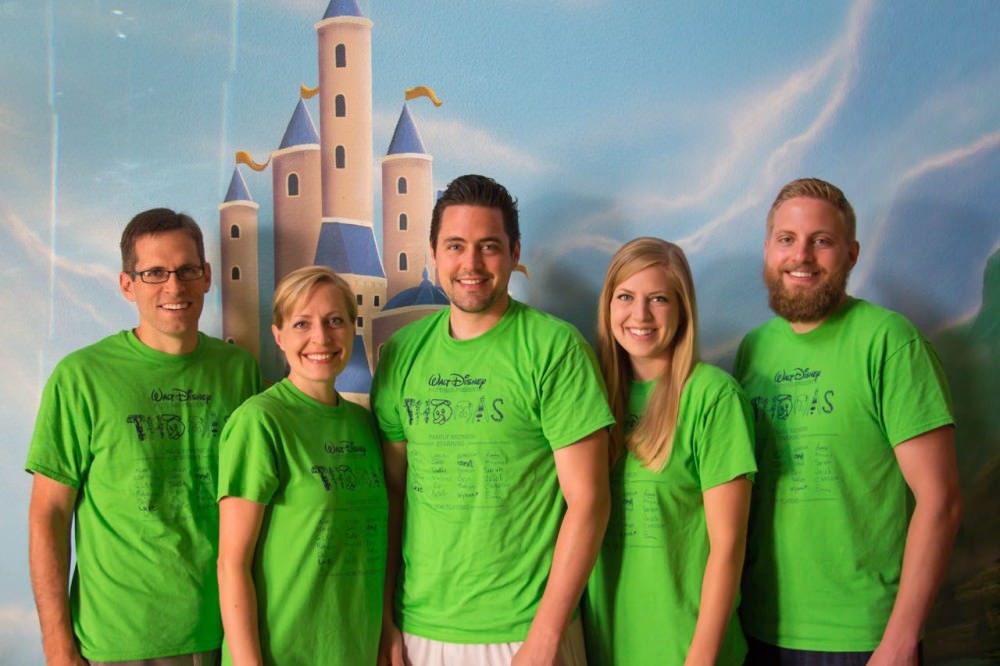 I love it.  We decided to include my parents in on the next one: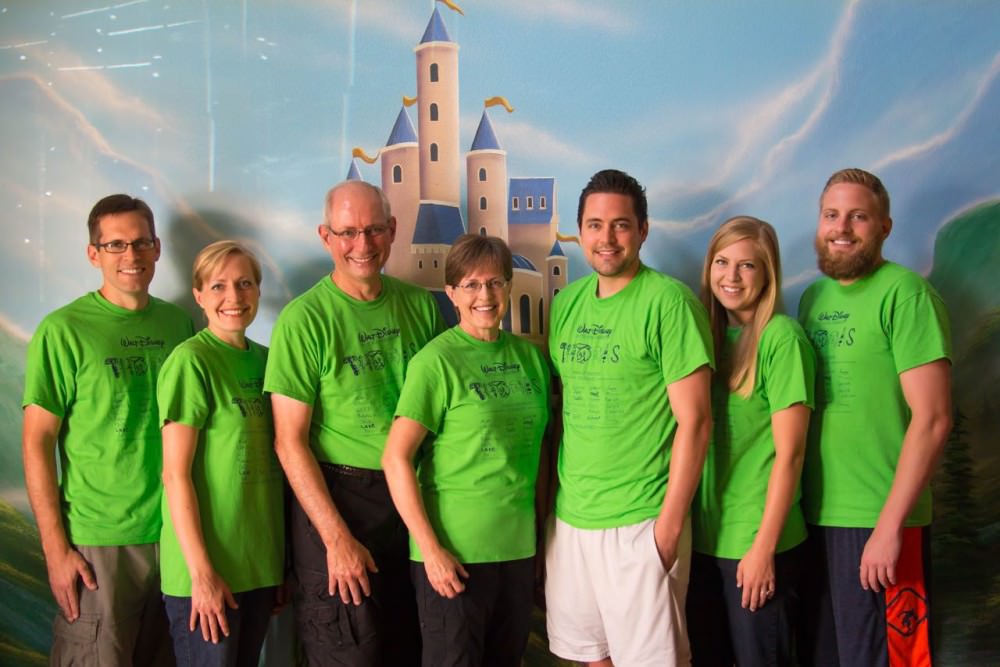 Special thanks to Dallas and his nice camera for giving us those previous two pictures.  Now we're back to my crappy cell-phone quality: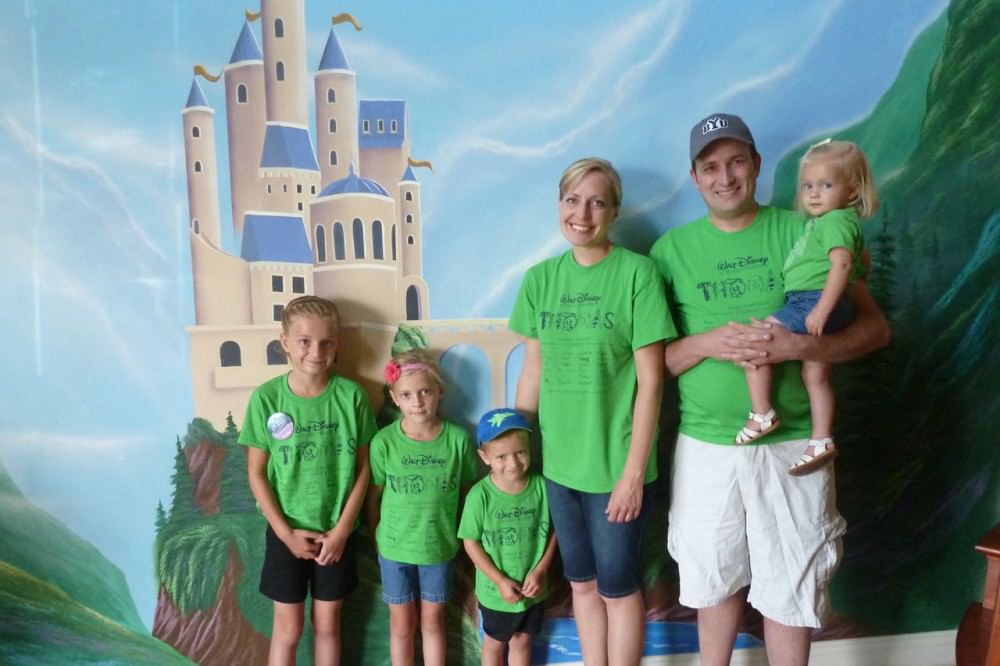 We had to park forever away even though we got there before the park opened.  What gives,  Disneyland?  We had to ride a bus to the park which Spencer was more than okay with.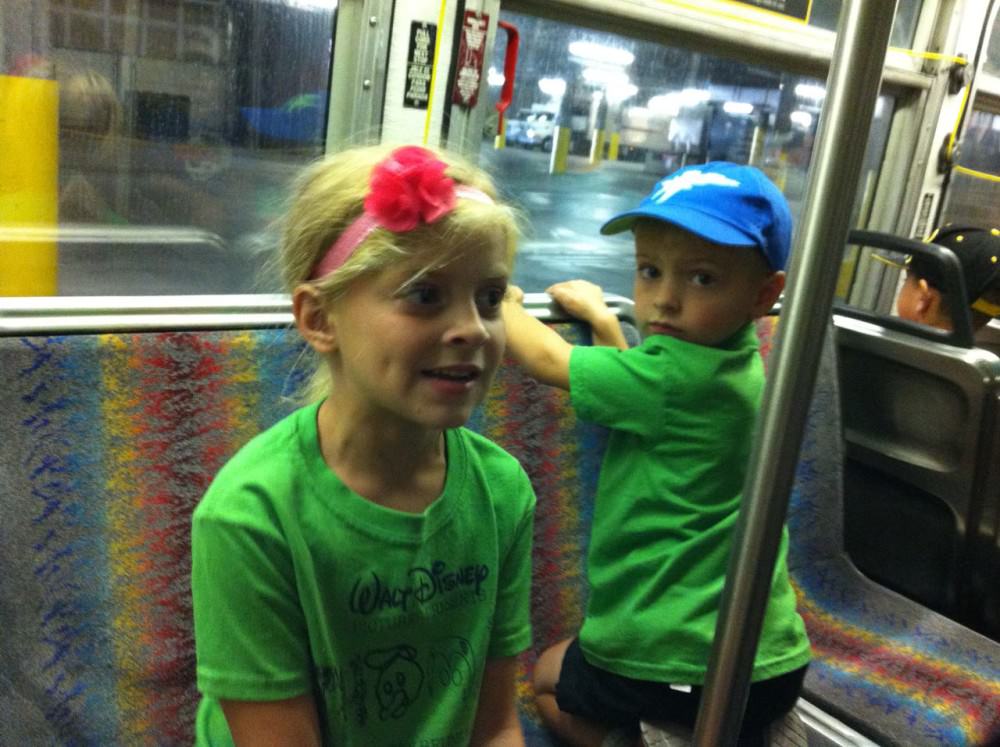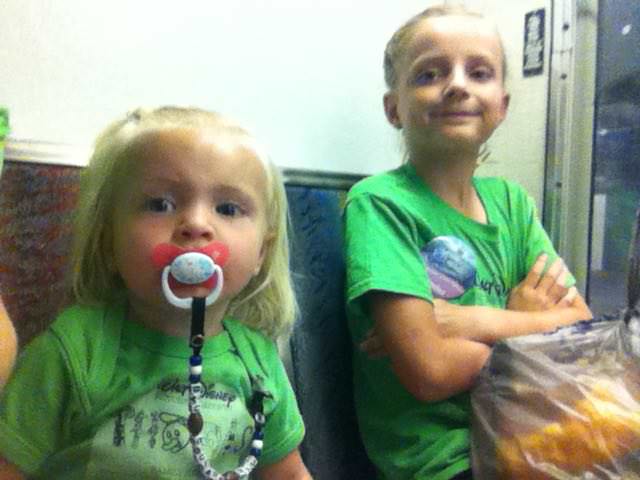 The plan was to ride Peter Pan first before the crowds got bad.  Too bad the crowds were bad from the get-go this day.  Sad face.  At least our long wait was a good opportunity for photos: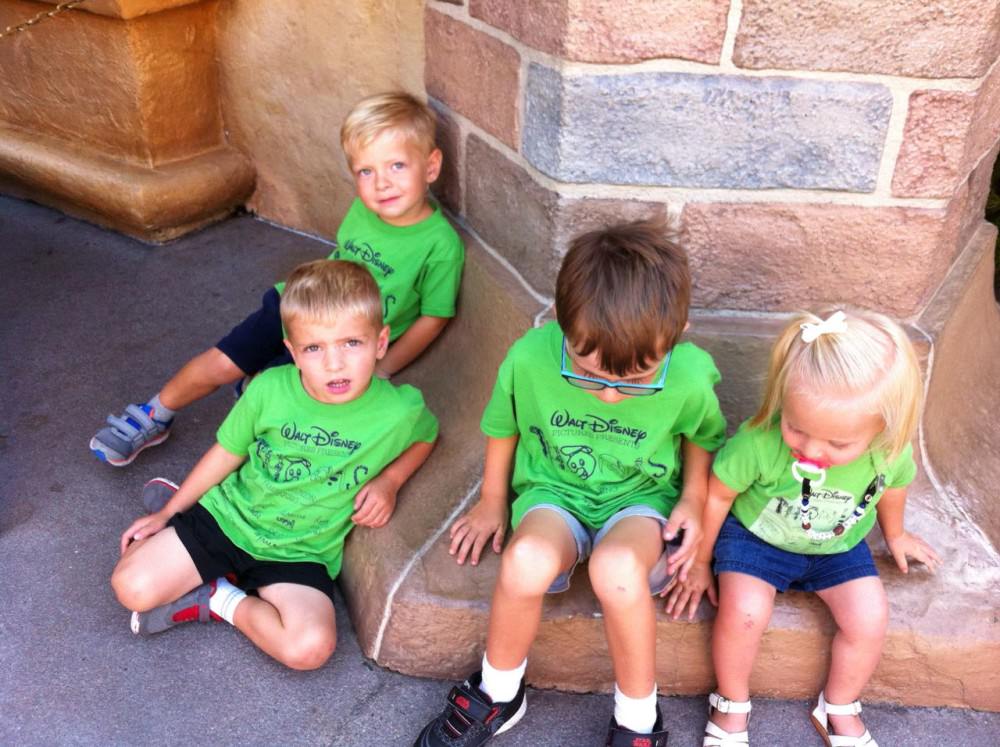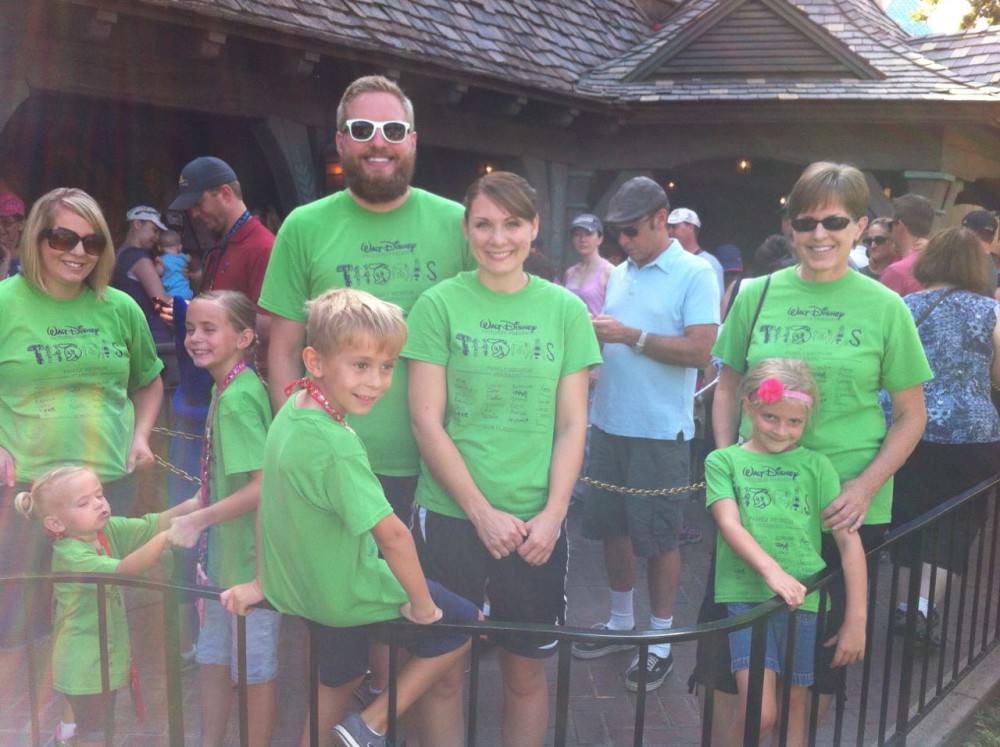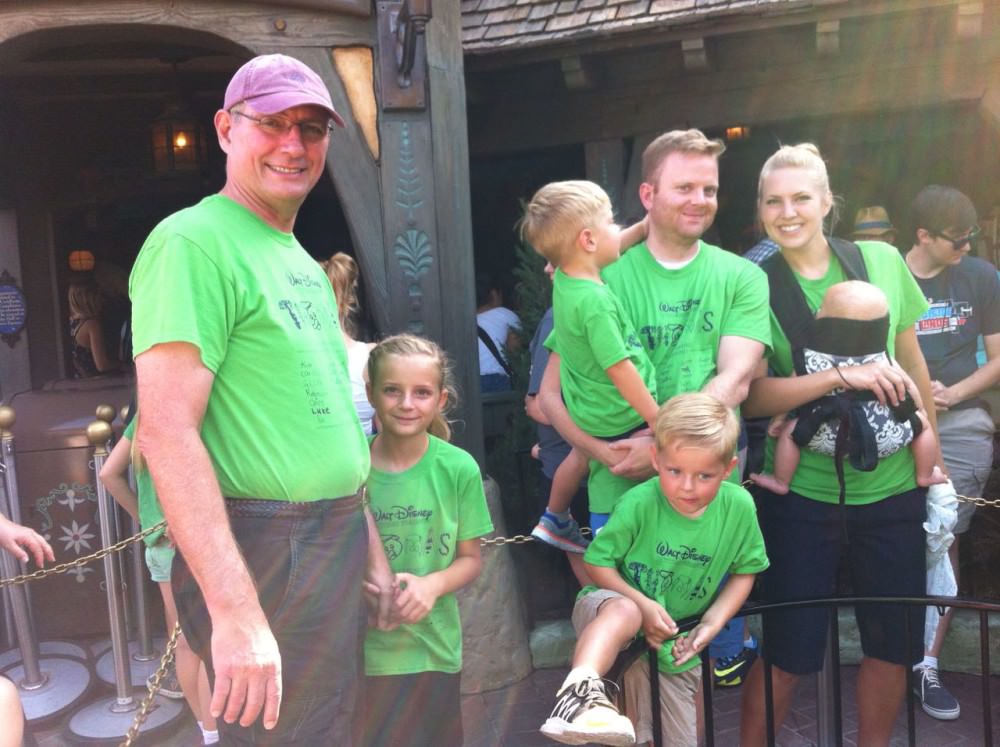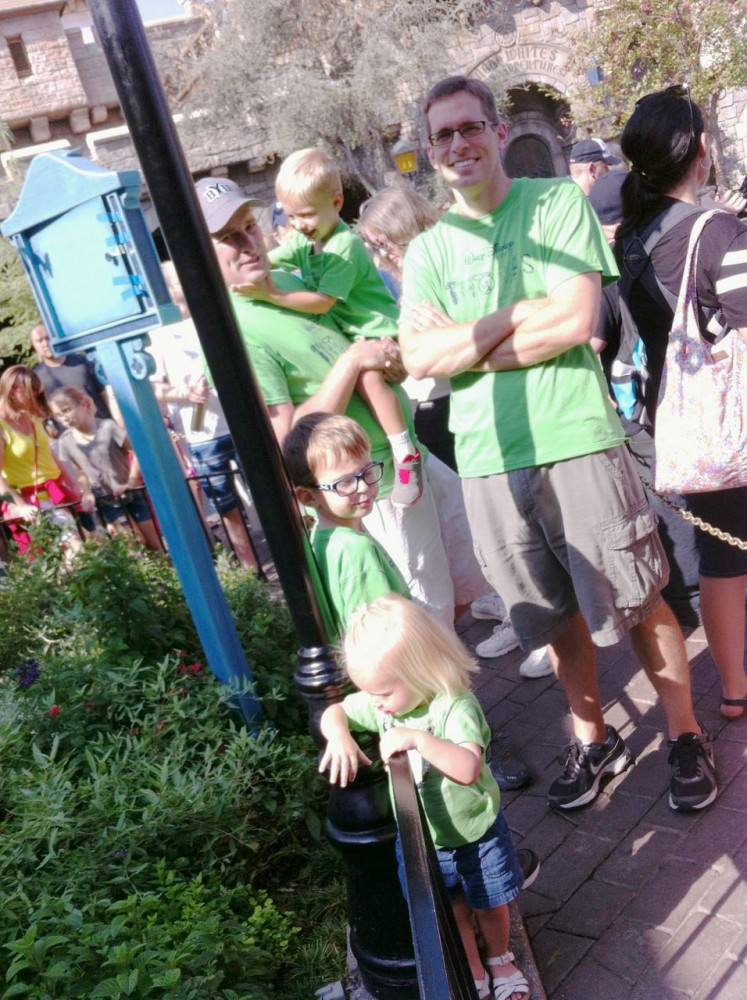 Madison got a little delirious during the wait: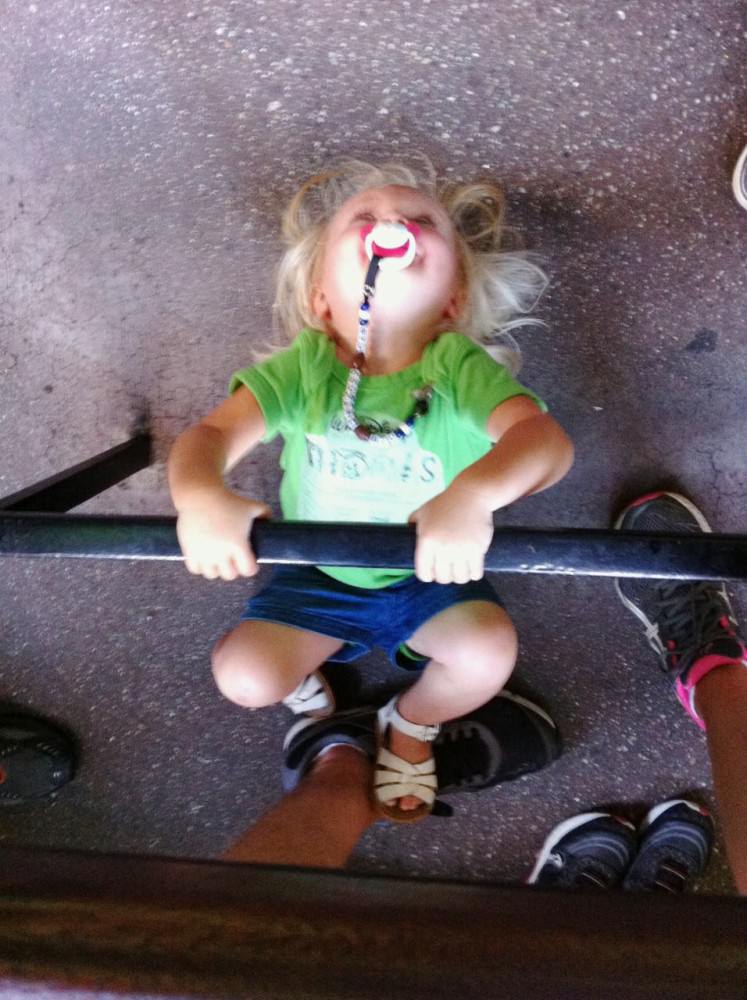 Finally!  The ride: