We took Brooke and Caroline to a splash pad: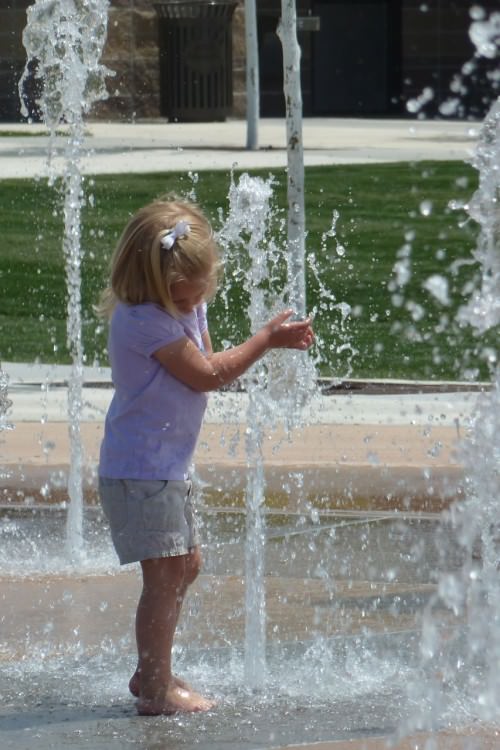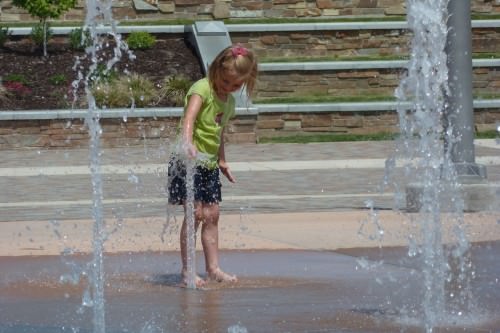 On the way back to our house we saw thick, black smoke billowing up into the sky.  We realized we were witnessing the beginnings of a fire.  We pulled off the freeway and had a perfect view of an abandoned house burning: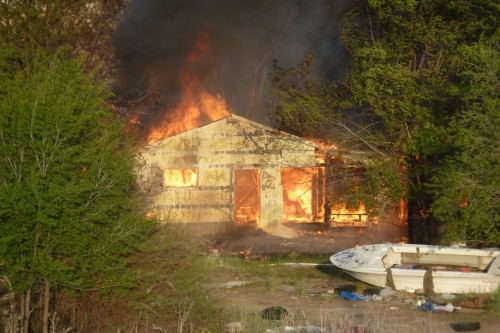 It was pretty fascinating to watch.  We were there before the fire fighters even got there.  We got to see all their trucks pull up and then watch as they used hoses and a crane to put out the fire.  We saw on the news later that the police suspected arson.