My brother's mission homecoming, in pictures.  Here we go!
Eli and Caroline sharing a stroller: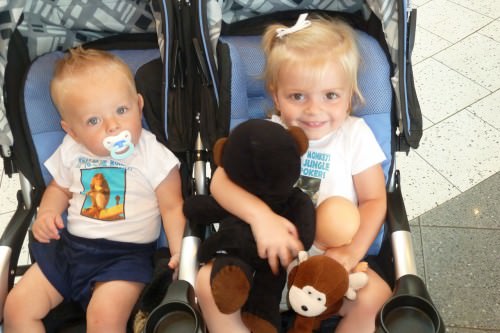 My brothers, Jacob and Abe: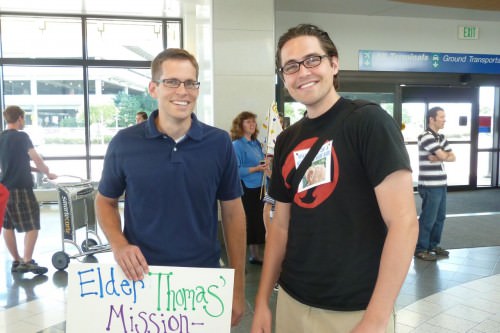 My Dad holding the posters which were supposed to say "Welcome home!" and "Watch out ladies – Ben's home!" but apparently the meaning got lost in translation.  Oops.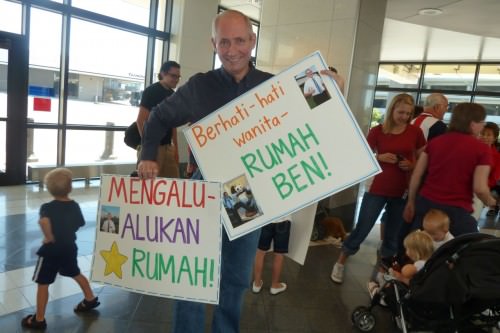 Brooke and Natalie's welcome home posters: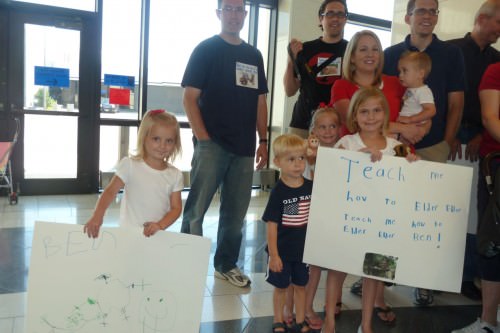 The whole group: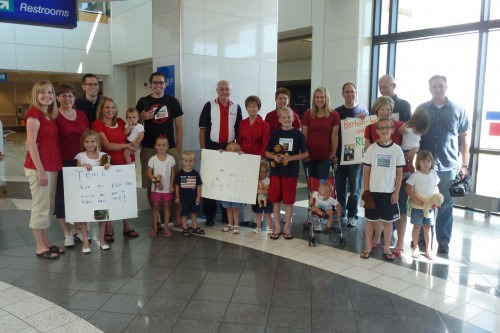 Apparently meeting his uncle for the first time wasn't enough motivation to keep Spencer awake: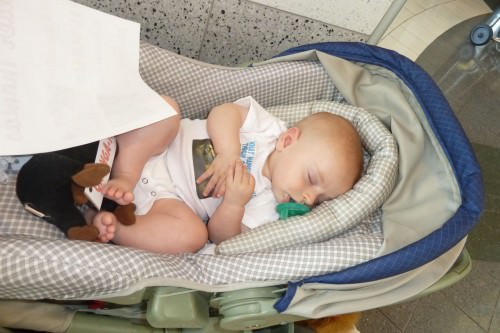 The kids occupied themselves during the wait by playing with the escalator.  The story varies, but one reliable source says she saw Brooke push Caroline onto the moving stairs.  This resulted in Caroline screaming and trembling in fear as she began ascending to the heavens while everything she knew and loved stayed behind.  After a quick rescue effort, all was once again right in her world.
My aunt Nani, my Mom, and my Grandma: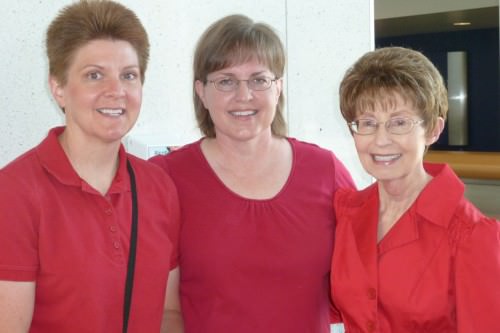 My Mom and Dad (this picture is showing the tears already in their eyes though their son had yet to make his grand appearance):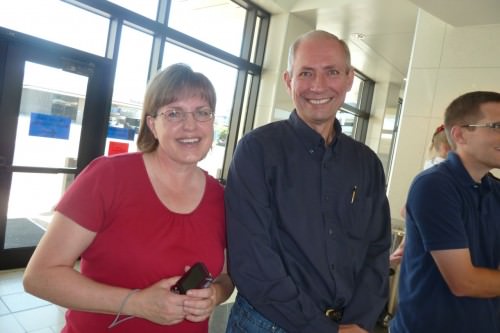 Caroline wearing a poster as a dress: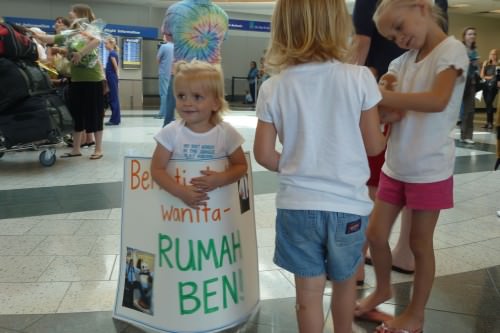 And there he is!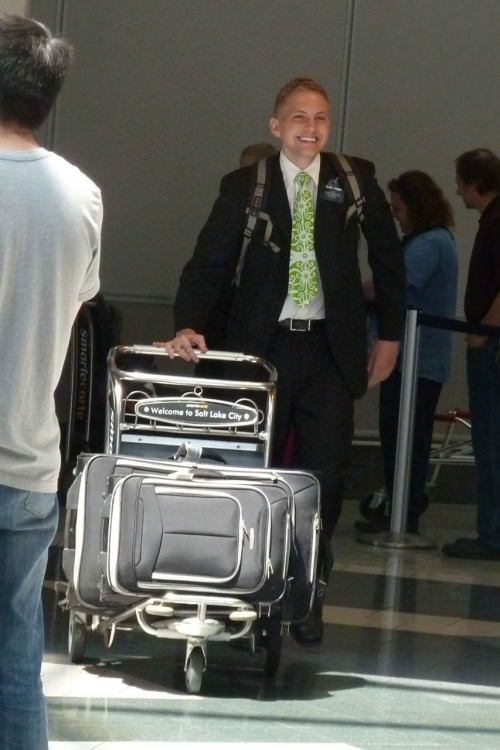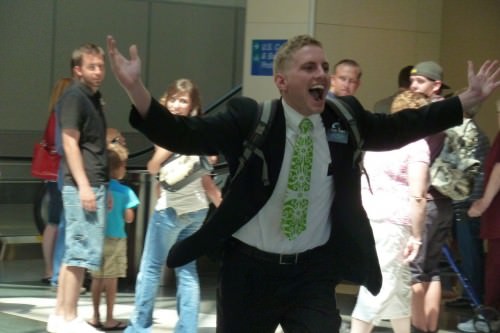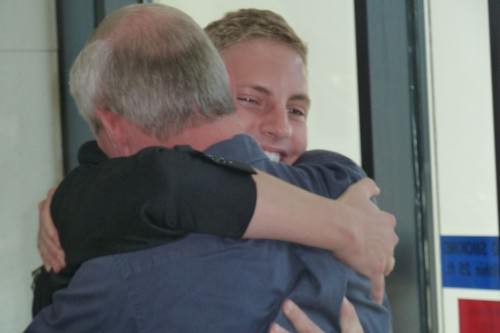 Ben telling us never to trust Google translate again: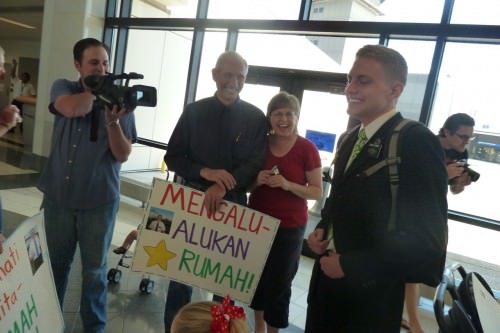 Ah, someone finally decided to wake up!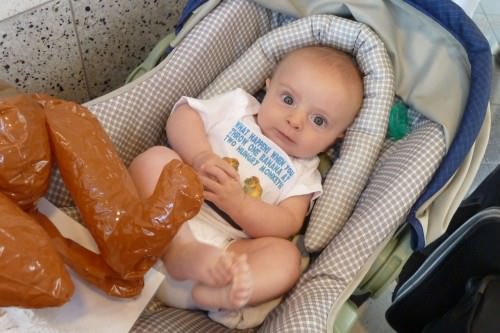 Yes, dirty, disgusting baby had to be at the airport to greet Ben.  After all, she is a member of the family according to Caroline: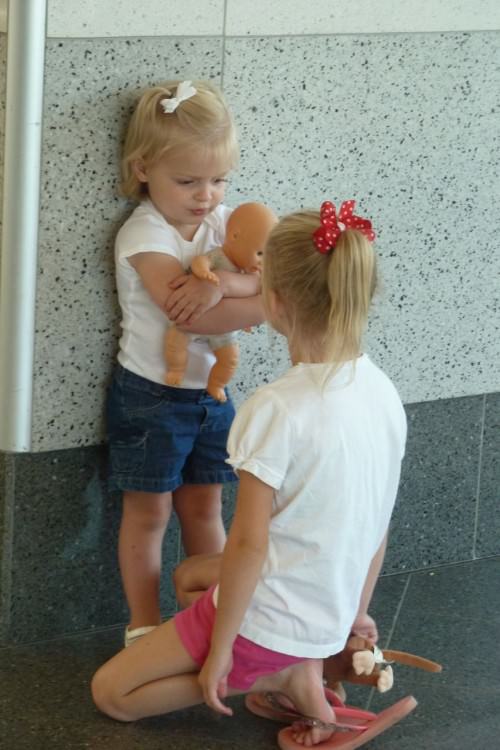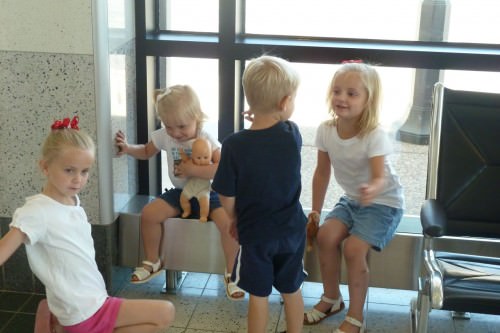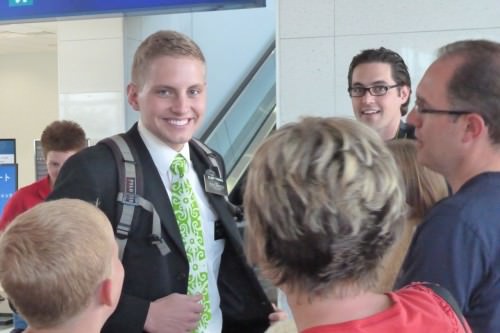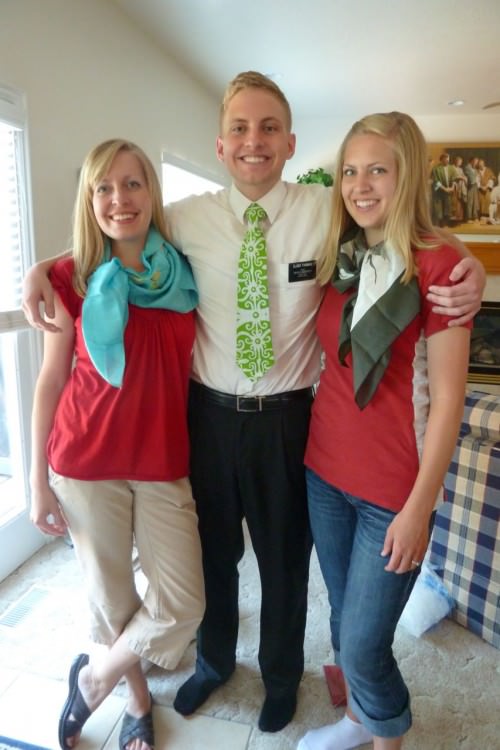 All the siblings reunited at last: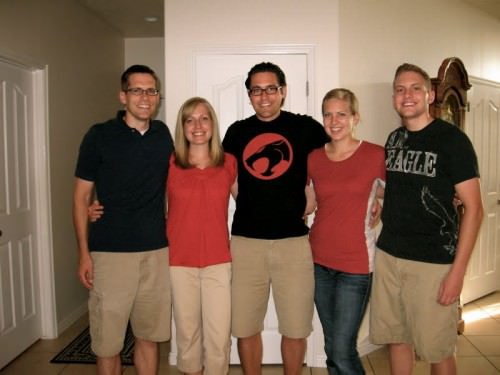 Welcome home, Ben!