While grocery shopping, Brooke snatched my list and started "reading" her version of the things we needed this week.  It sounded like this:
"Peanut butter, suckers, and…marshmallows!"
Now you know what Brooke's diet would look like if she were left to her own devices.
I was noticing I haven't posted pictures in a while.  Here are a few: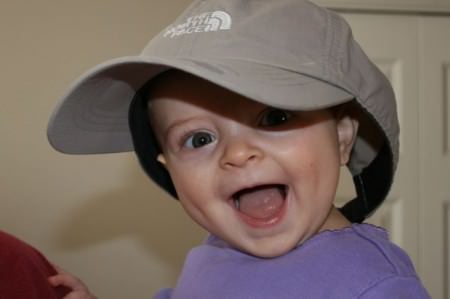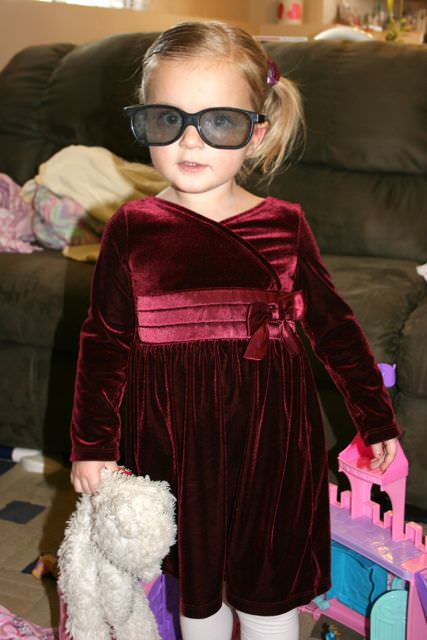 This was Brooke right before church.  Dress courtesy of my sister-in-law.  (Thanks!)  3D glasses courtesy of the movie Up.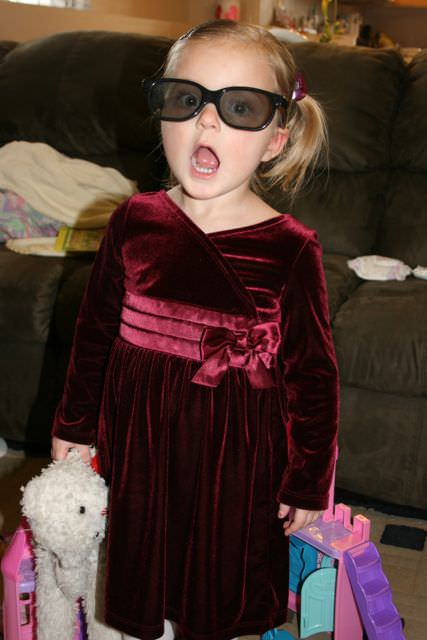 We are at the stage where this happens when we ask Brooke to smile for a picture.