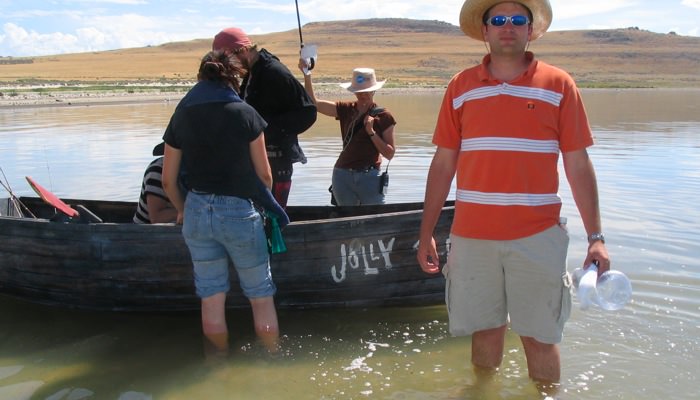 Rebecca and I went to the premiere of Pirates of the Great Salt Lake tonight. This is the first independent film that I worked on. The movie stars Kirby Heyborne (Saints and Soldiers, The RM), Trenton James, Larry Bagby (Saints and Soldiers, Walk the Line), Emily Tindell (Napoleon Dynamite), and Steve Anderson (and me (Facing Fear, The Department)). It was nice to see all of the friends I made while making the film. It turned out to be a pretty good film and was quite popular with the crowd that was there.
The movie should be coming out some time this summer. Be sure to go see it when it comes out.
Thanks to those guys for the good time!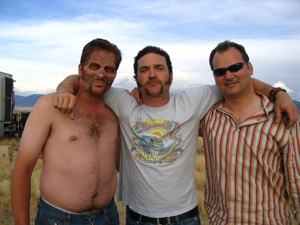 Here is a picture of me, Larry Bagby, and Christian Vuissa. This was one of my favorite days because I got to sit in makeup and have that nasty latex face put on to body double for Larry.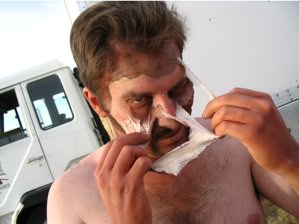 I would write more about making this film, but if I did then I would feel like I should write other blog entries from other past experiences and that could add up to forever.