We had a busy day on Spencer's birthday, so we had to rush to squeeze all the birthday festivities in.
I made his cake from scratch.  Coincidentally my mom needed to make a chocolate cake also.  I sent her the recipe I was going to try and asked her to report to me.
She said the batter made so much cake, she filled three cake pans.  The only problem was all the cakes were caved in.  She sent a picture of her attempt (we loved the sunken heart-shaped cake):
I was pretty sure that my mom did something wrong and I was convinced that I could follow the recipe with exactness and my reward would be a perfect, delicious cake.  Imagine my horror when I pulled this out of the oven: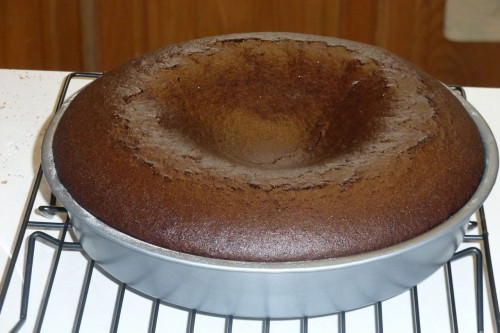 So all you bakers out there — what did we do wrong?  What makes a cake sink in the middle?
Luckily Spencer didn't care what his cake looked like and Dallas thought it would be great to just fill that hole with a gob of frosting, so we managed our way through that little hurdle.
Spencer opened his presents: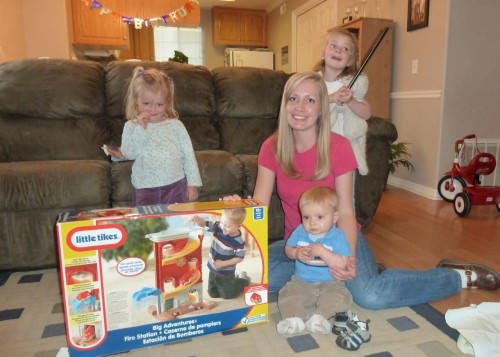 While Dallas was assembling the toy I told everyone to smile.  This is the picture I got: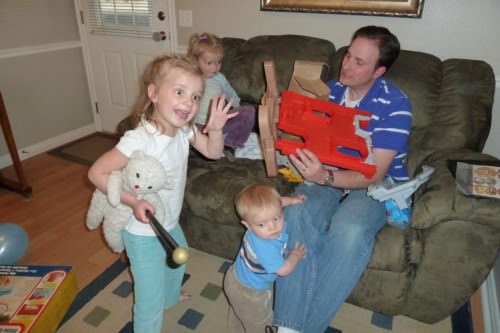 Cake time!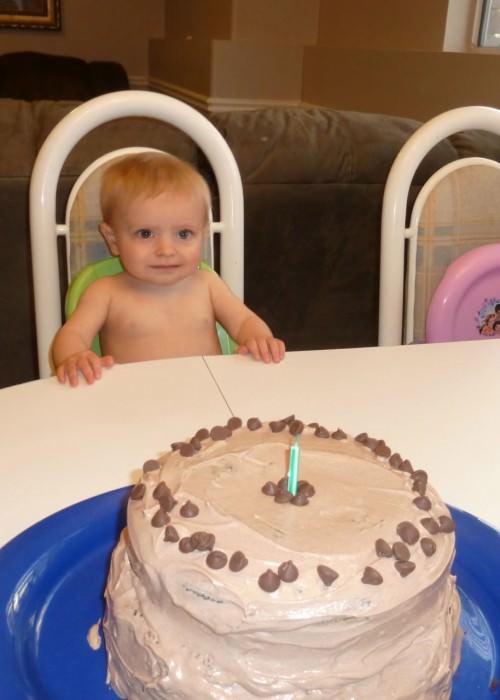 Despite the crater in the middle, it was a delicious cake.  Spencer loved his piece…and the next day when I pulled it out again, he nearly hyperventilated from excitement.