Being a teacher really got me in the Halloween spirit.  Having family-themed costumes did as well.
This year I wasn't teaching, and we didn't do a family theme.  We were given costumes for the kids, and I was won over with the easiness of simply putting their costumes on instead of dreaming up ideas, figuring out how to make them, sewing them together, running to the store twenty times because I forgot something, and then wearing bulky costumes all night.  Yes, it was easier, but it was definitely not as fun as years past.
Now that I've thoroughly set you up to be disappointed in our costumes, here we are!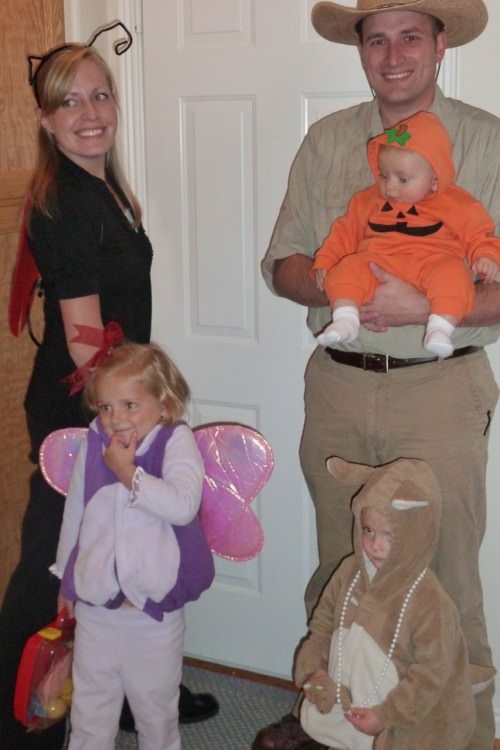 Me:  A ladybug.  Brooke:  A butterfly.  Caroline:  A kangaroo.  Spencer:  A pumpkin.  Dallas:  A zoologist…though my family thought he looked more like Indiana Jones and his family thought he was a migrant worker.  We got a good laugh out of that one.  Maybe next year.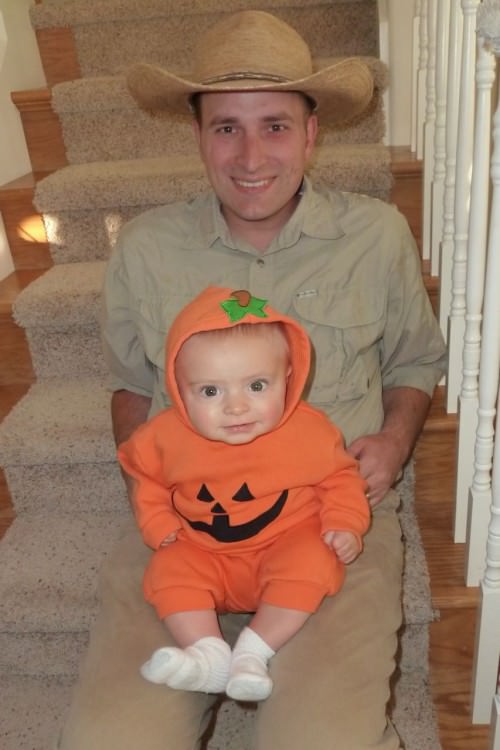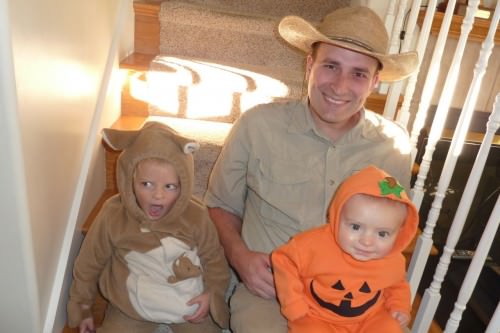 Ward Trunk or Treat: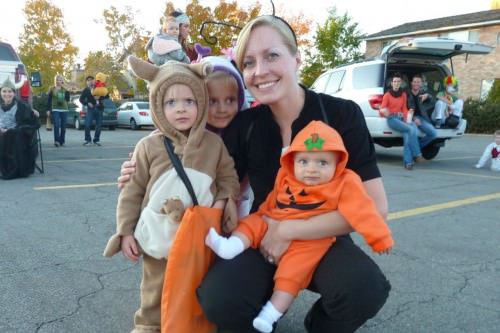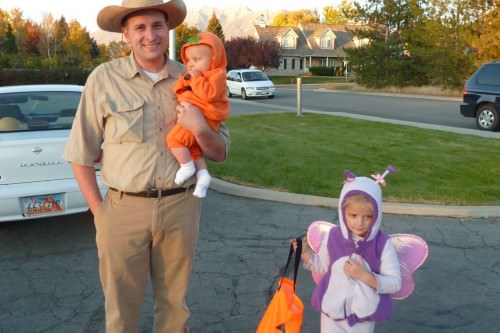 After Brooke had visited every car, she plopped down on the grass and exclaimed, "Let's have a picnic!"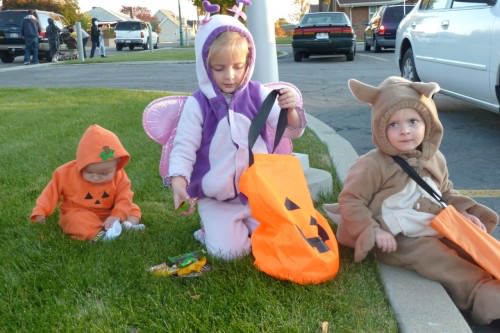 And picnic she did.