My pregnancy with Brooke was so wonderfully easy.  I was never sick.  I wasn't tired.  I felt great!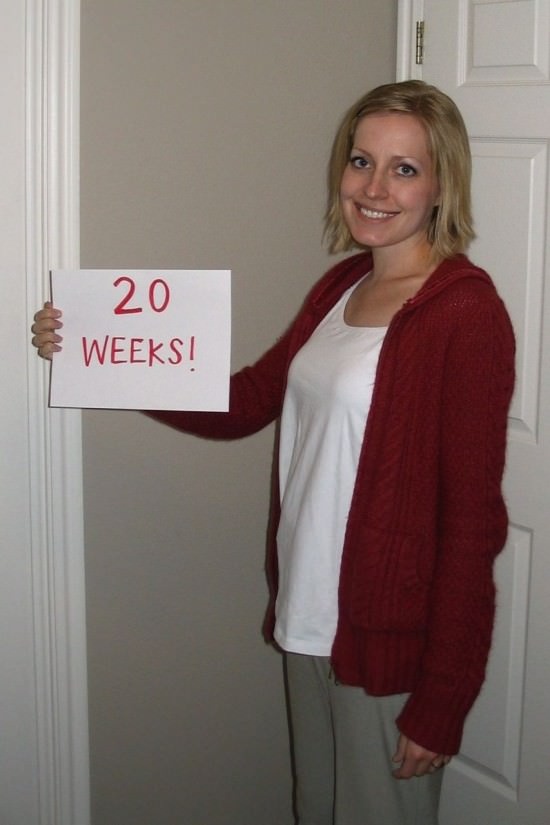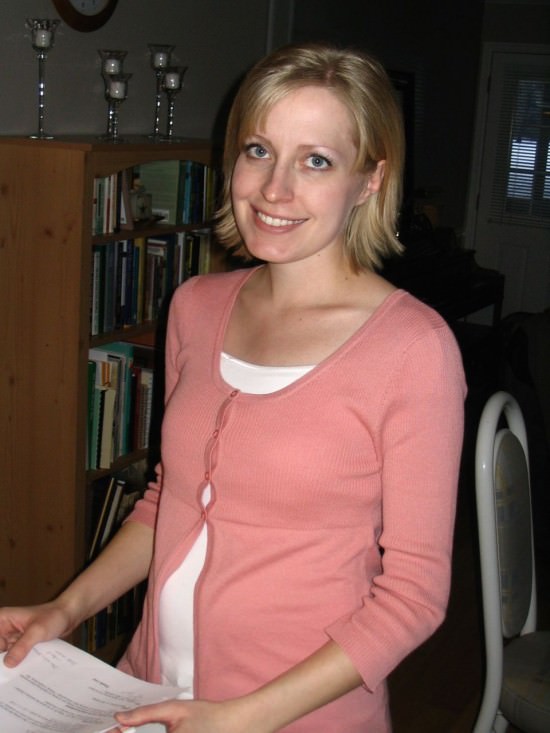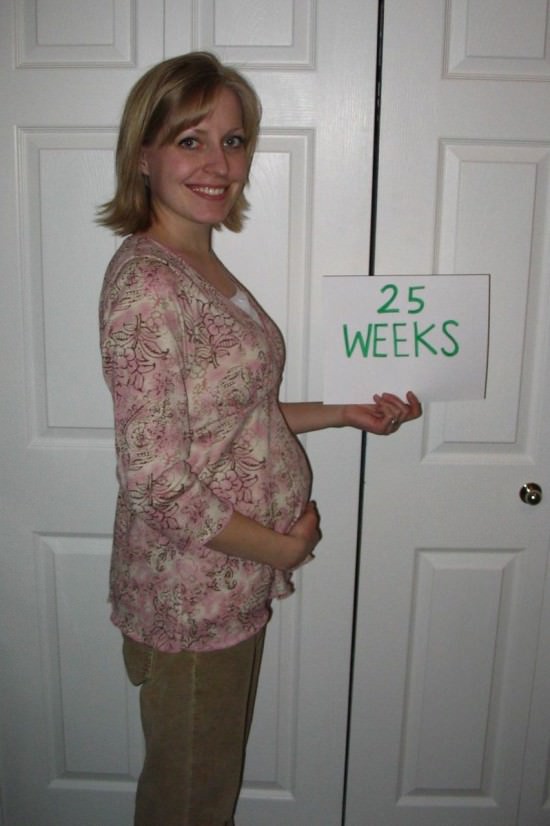 Dallas and I got in a car accident.  We were driving from Ogden to Orem in a snowstorm and slipped on the freeway.  Luckily our car just had a little bumper damage and we were fine.  (Well, I did break a nail, but I guess in the grand scheme of things that's not too bad.)  I was nervous about the wreck because I was pregnant, but Brooke appeared not to have been harmed by the wreck either.  Thank goodness!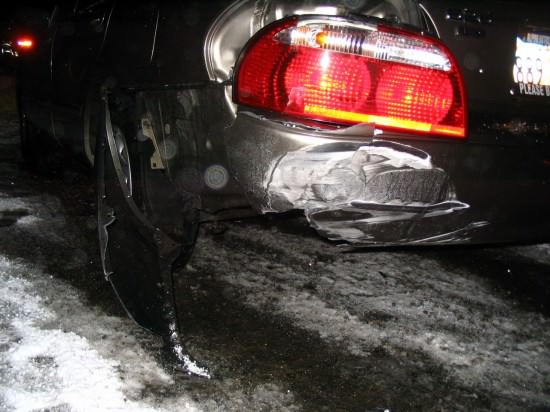 It's really hard to tie a straight bow on your own clothes so I had to teach Dallas how to tie one for me.  He proved himself an able student and his first bow was the cutest thing I've ever seen: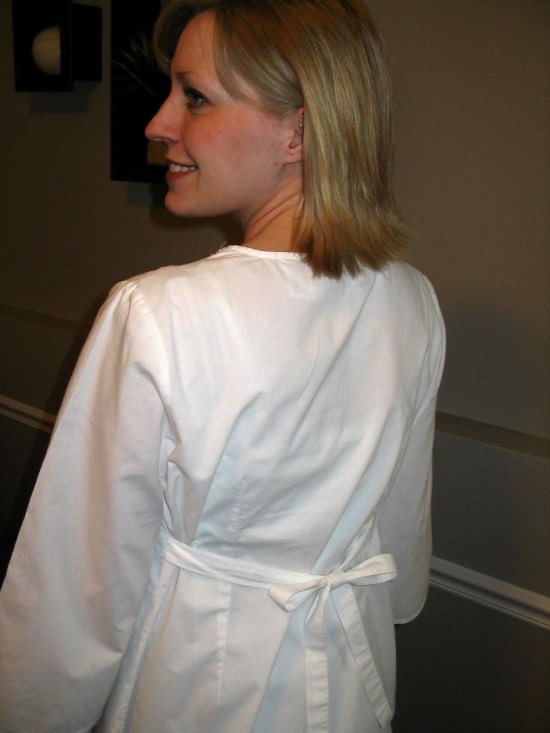 I was lucky enough to have three baby showers.  The first one was thrown for me by the teachers I worked with.  They were so kind and generous: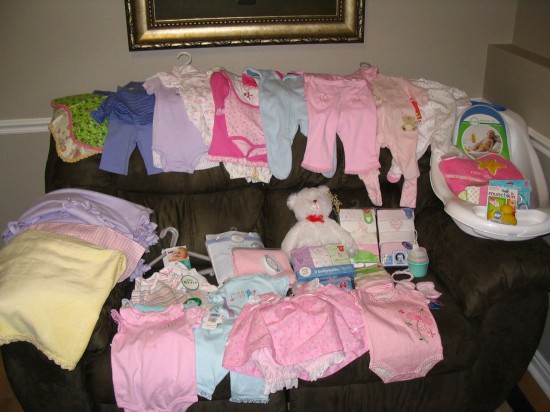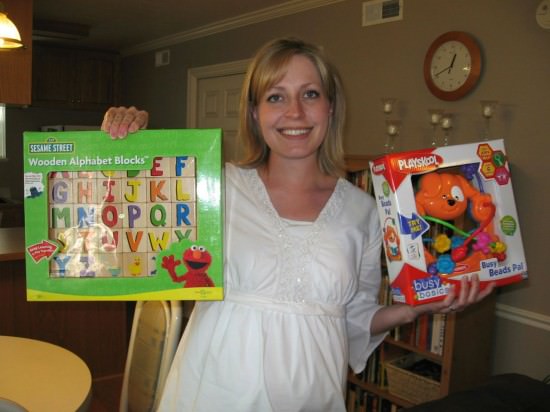 My second shower was thrown for me by my mother-in-law.  We got some more great stuff: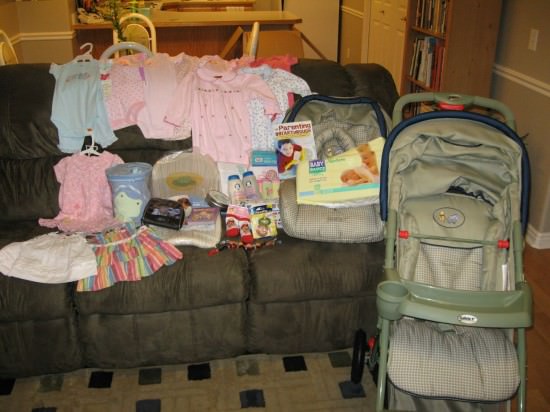 My third shower was thrown for me by my family.  Laurie made an adorable diaper cake: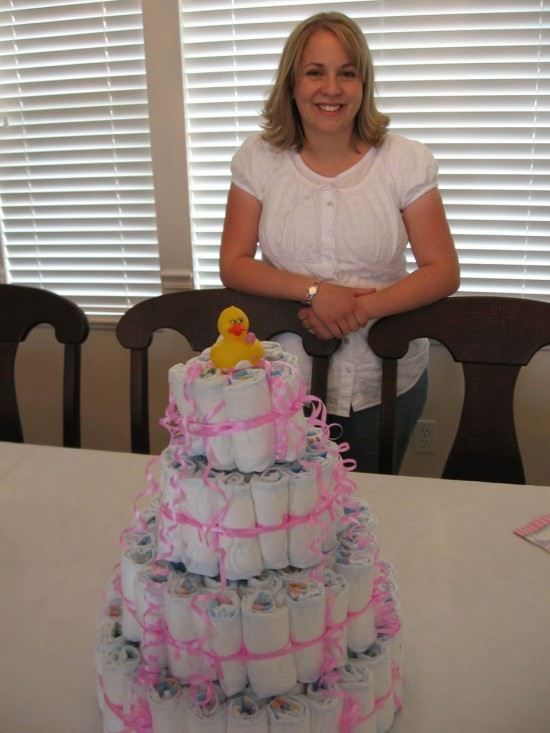 Abe and Klarissa and my siblings acquired an old dresser and repainted it for the baby: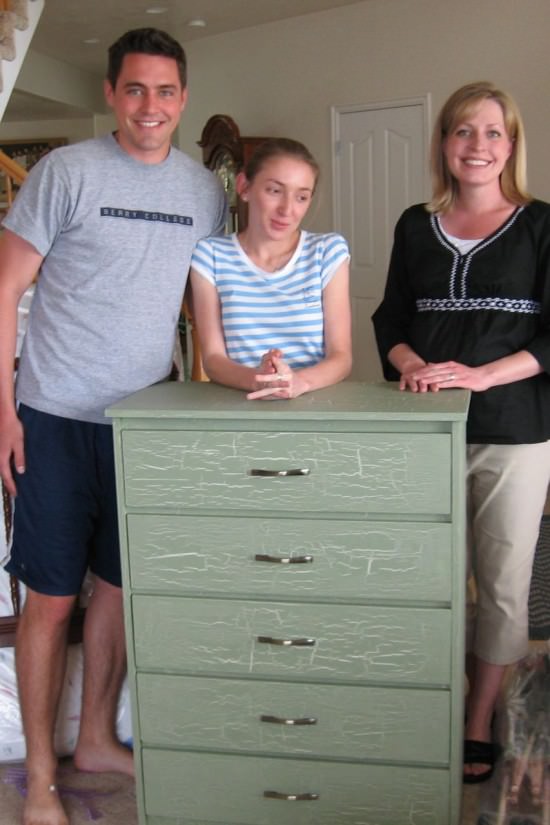 The inside of all the drawers held a surprise: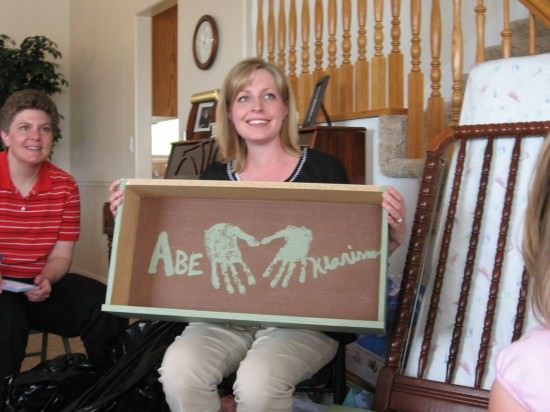 Everyone who helped paint the dresser signed it and made their handprints in the shape of a heart.  I loved it.
More gifts: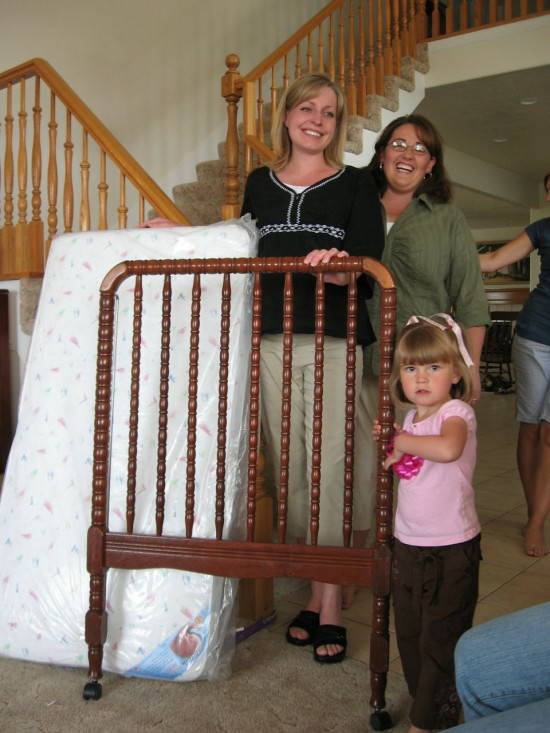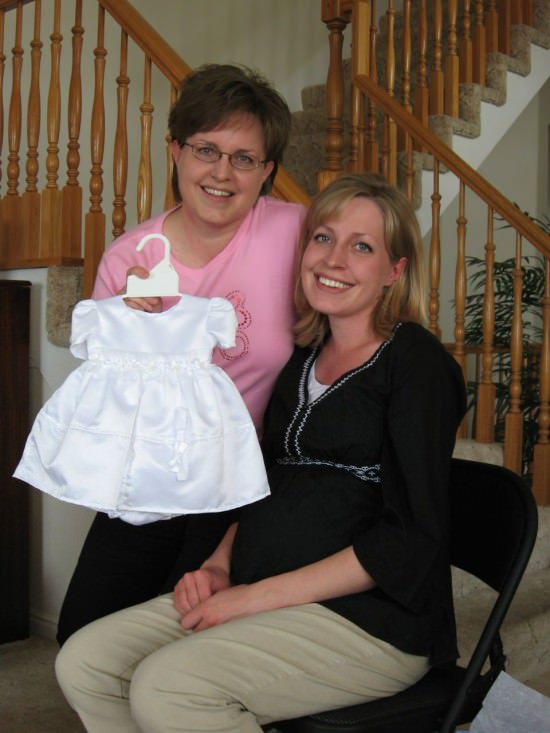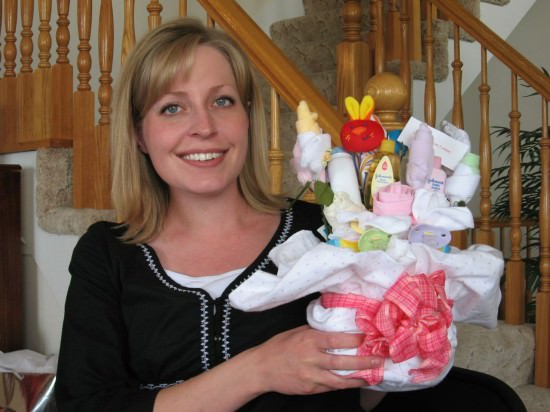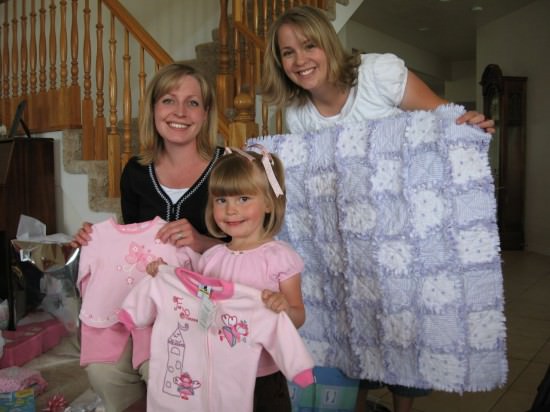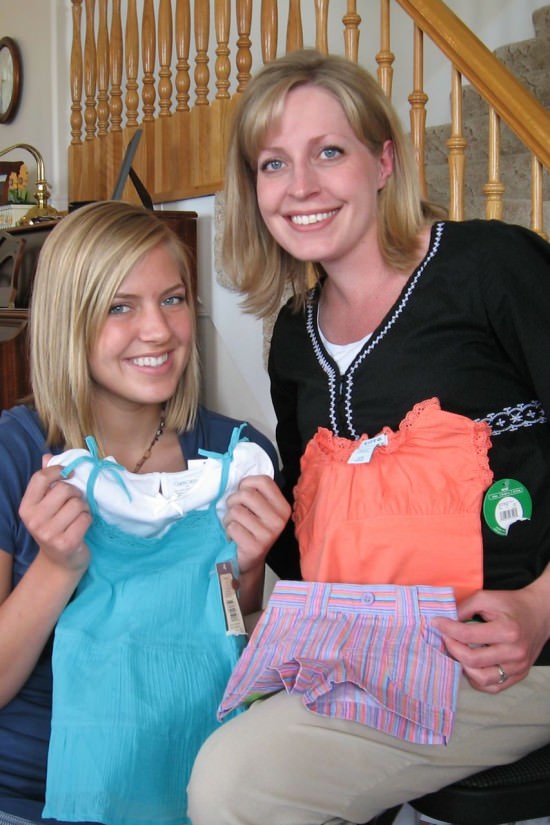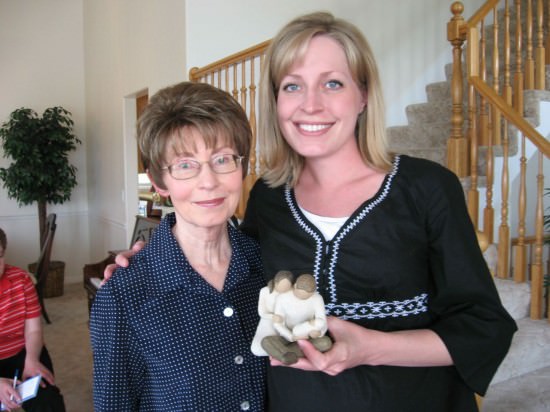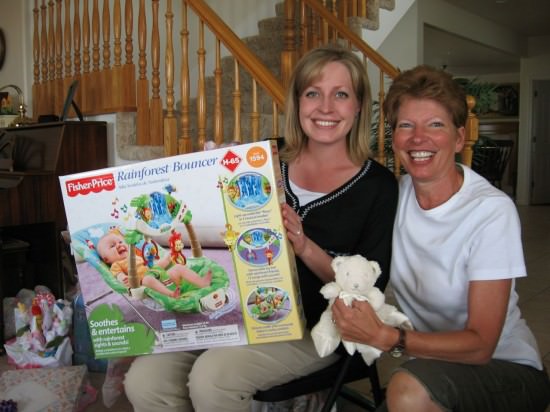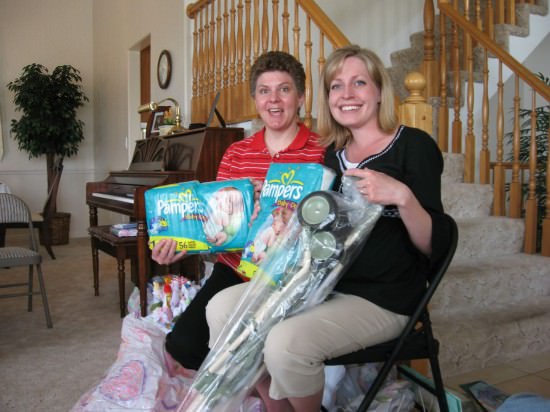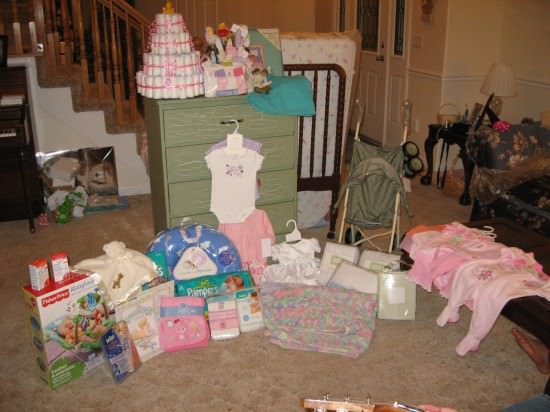 I think we're ready to have a baby!