A couple of weeks ago, Brooke's friend Emma had her first birthday.  Her parents threw quite the party.  Here is Brooke, sporting a homemade party hat, hanging out with her best friends Ava and Emma.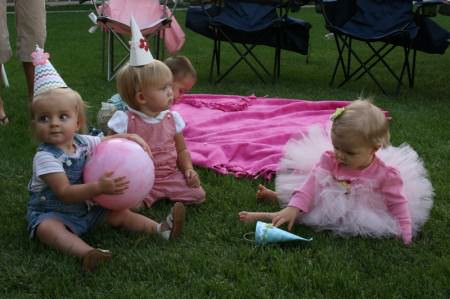 Brooke remembered exactly what to do with the cupcake.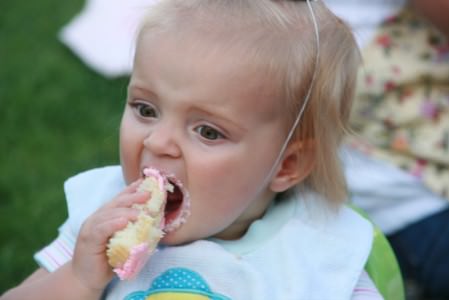 Emma got some great toys.  Luckily she was kind enough to let Brooke try out her car.  Brooke loves this thing.  Every time she sees Emma outside playing with it, she shrieks with delight and runs over to her.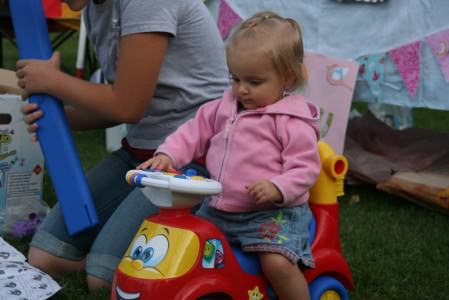 Is it bad that we took more pictures of Brooke on Emma's birthday than we did on her own special day?