Maybe you should sit down before reading this post.  Anytime I tell anyone this, they condemn me for being a bad mother.
Up until a few days ago, Brooke never owned a doll.  It's true.  She has plenty of stuffed animals, but no doll.  I knew I needed to do something about this when, a few months ago, Brooke was in my closet and found the doll that we used as her Siamese twin for her first Halloween.  (Don't remember it? Click here.)
She would hold that pitiful doll and insist on taking it out in public with us.  I asked my mom to get her a doll for Christmas to rectify the situation.
My mom pulled through and got Brooke a doll.  Dallas's dad also got in on the action and got the doll a stroller, a car seat, a high chair, and a swing.  Brooke was in heaven. She loved the doll and the stroller and all the accessories.
It's so cute to watch her mother the doll.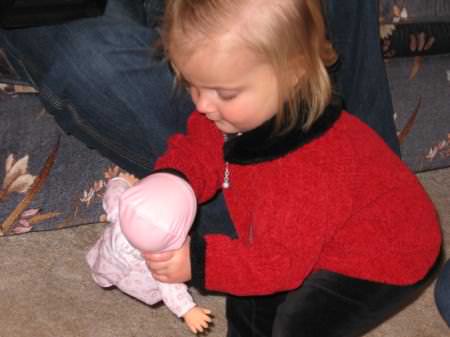 Brooke meeting her baby for the first time.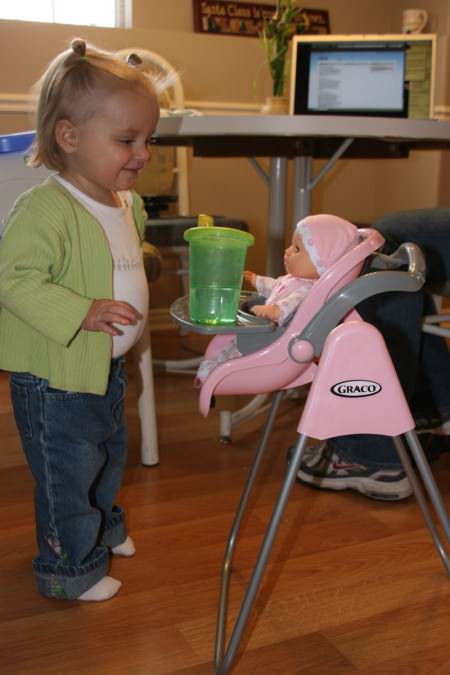 Lunch time!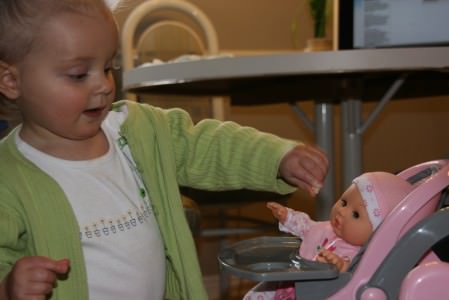 First she gets food.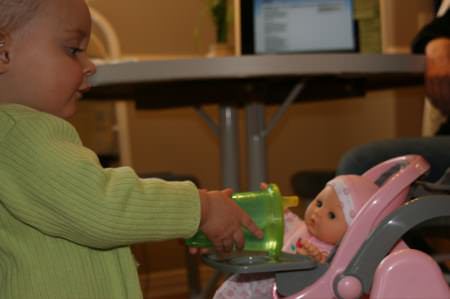 Then a drink.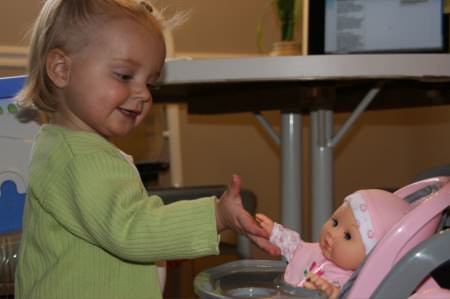 And my favorite–a high five.