Provo used to have this great tradition where volunteers would create scenes out of candy and display them in store windows along Center Street similar to what ZCMI used to do.  Dallas's mom, Kathryn, was in charge of this event and Dallas had always wanted to make a candy window.  Kathryn insisted that Dallas organize a committee before he be allowed to participate.  Apparently marrying me was all it took and armed with his committee of one Dallas signed us up to participate.
We spent hours and hours and hours and HOURS working on our candy window.  We like to joke (though it wasn't really a joke…) that every fight we had our first year or marriage had to do with our silly candy window.  Happily our marriage survived, and we completed our window.  We loved how it turned out.
The theme was "O Christmas Tree."  We had the idea to make a scene where the dad gets stuck in the tree all tangled up in lights as he's trying to set up for Christmas.
Here's a behind-the-scenes look at what it takes to make a candy window.
We had to construct a table to set the window display on: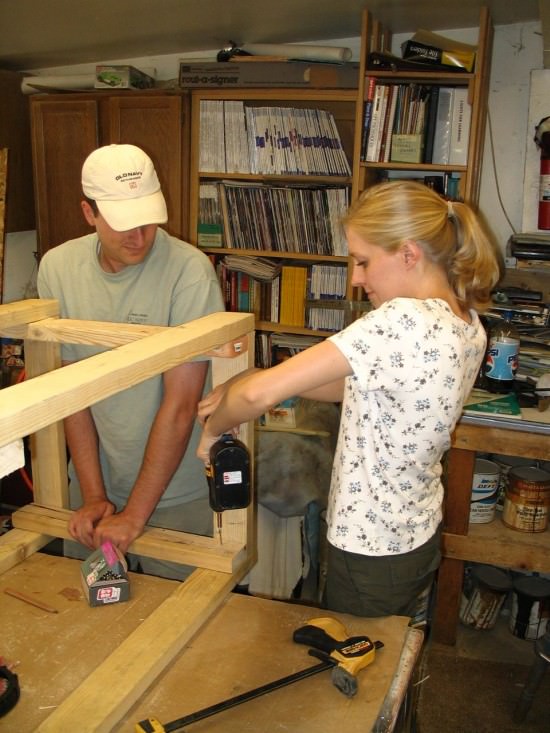 Our living room looked like this from about September to December: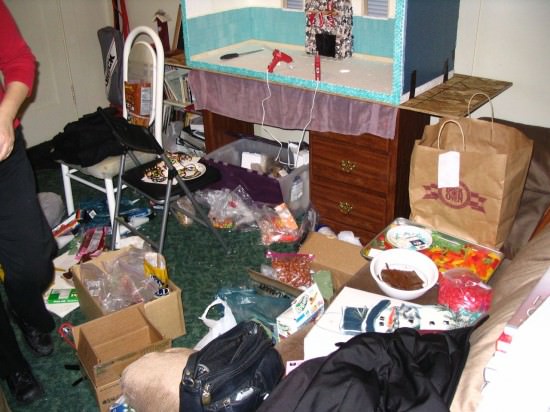 We used a Spiderman doll as the base for our man.  Here's Dallas trying to rip him apart since we only needed his limbs: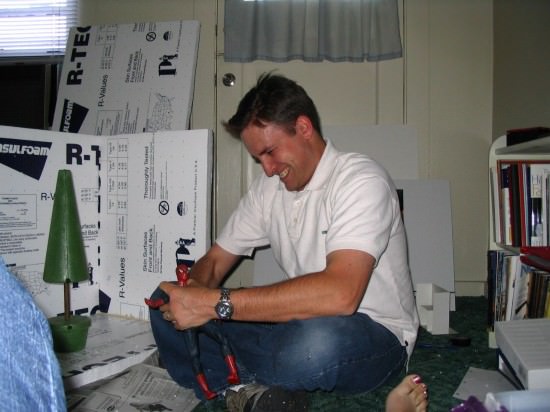 There he is all ready to be covered in candy: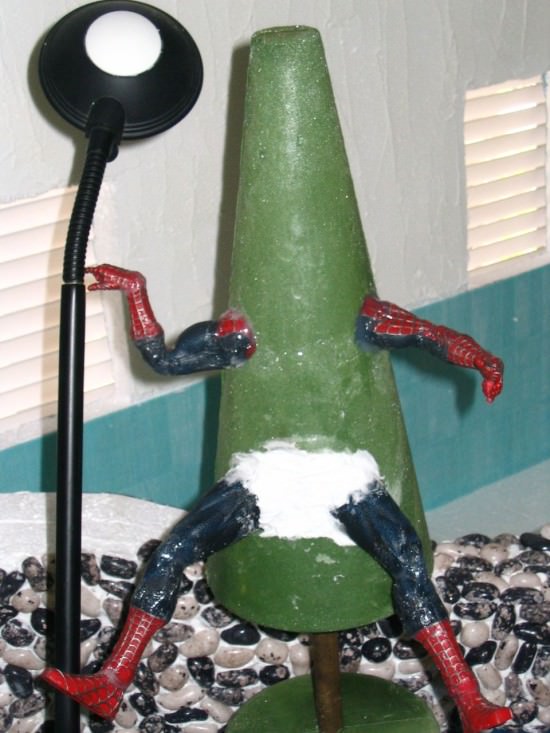 We used edible clay for his face and clothes: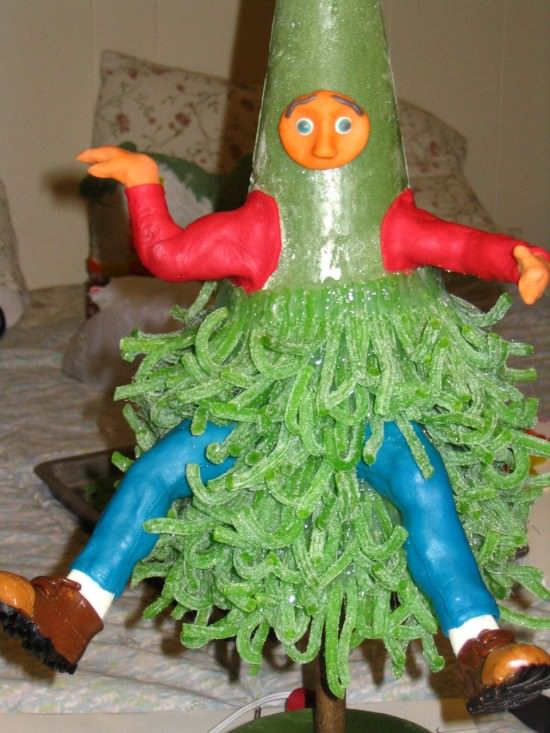 Here is the finished tree: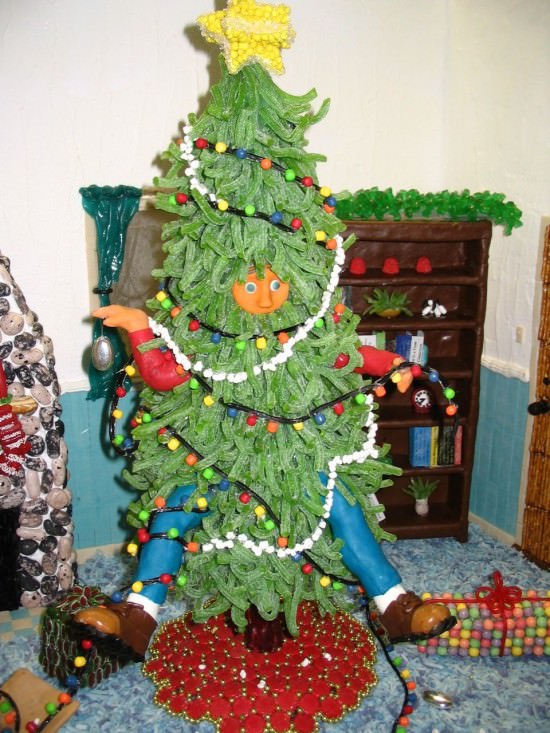 This is the beginnings of the bookshelf.  We melted Tootsie Rolls, rolled them out, and spread them over our bookshelf base: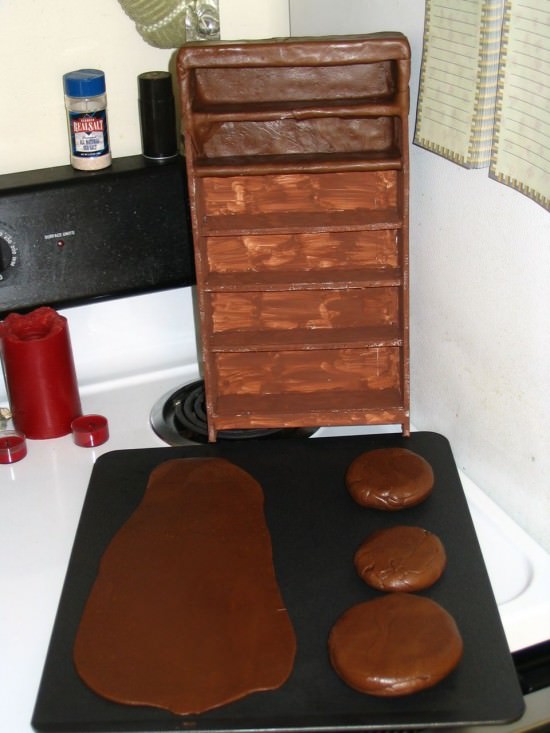 My Mom helped us out quite a bit especially at the end.  She made a lot of the little finishing touches like the plants and other things that we put on the bookshelf and table: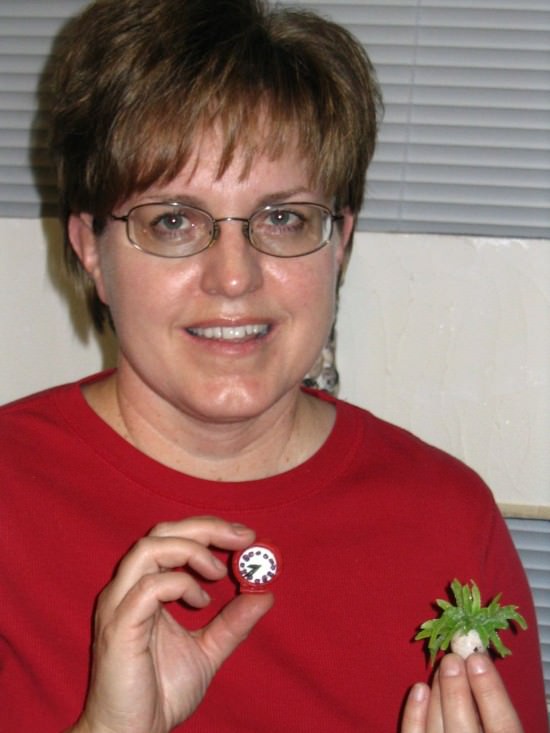 Isn't it so cute?  Everything had to be covered in something edible.  You might notice we printed a tiny picture out of us and coated it in sugar and placed it on the bookshelf: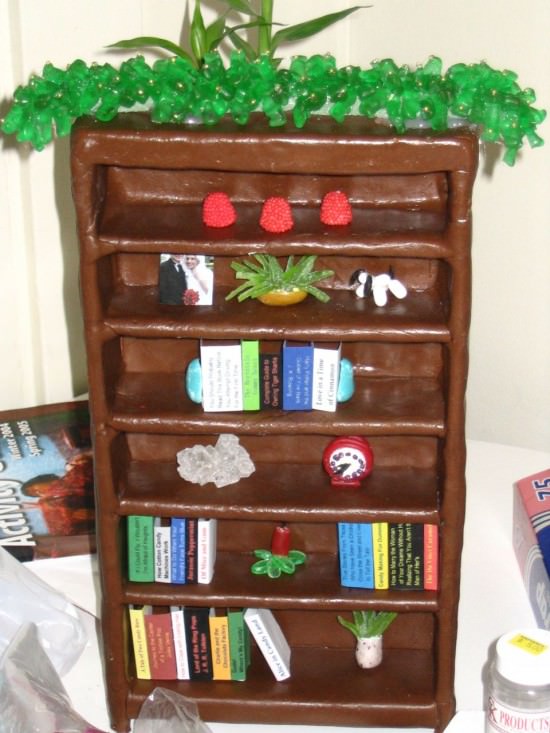 It's all coming together: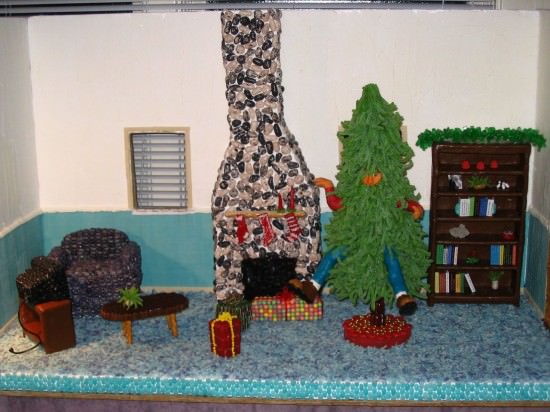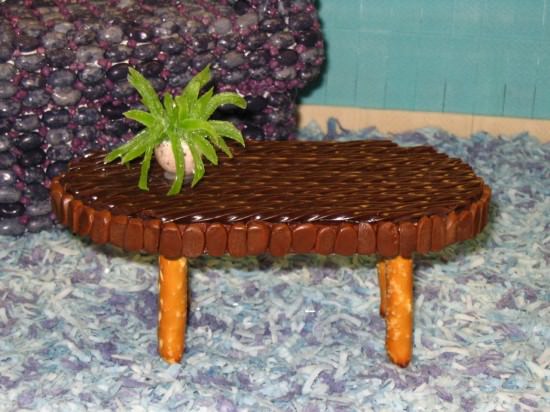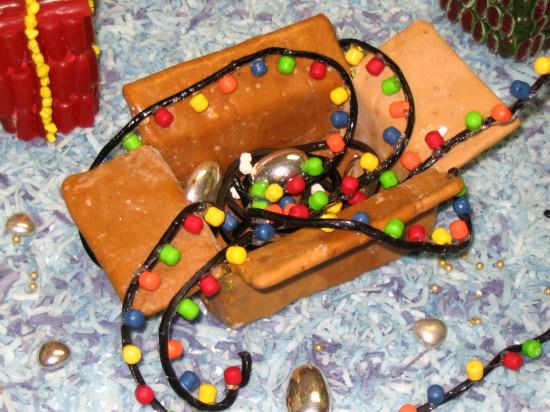 See that window?  And the mirror hanging above the TV?  We melted a special kind of sugar which makes that glassy look as it dries:
The only problem is that melted sugar is VERRRRY hot as Dallas unfortunately found out when he burnt his two fingers as he was melting it.  He had to keep his fingers in cool water for many hours after that.  We were meeting up with my parents for dinner minutes after he burned himself so he fashioned a plastic baggie filled with ice water and rubber banded it to his fingers to soothe the burn while we were out.  I couldn't stop laughing at the ridiculousness of his contraption the whole night: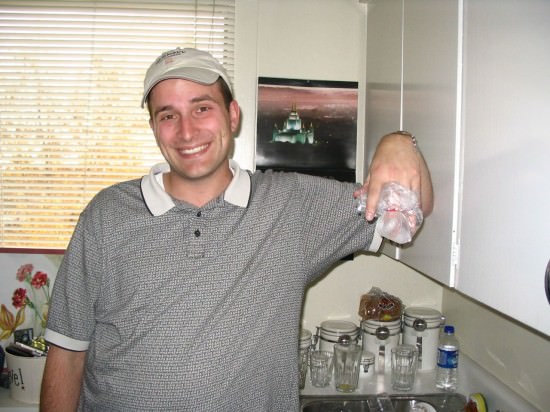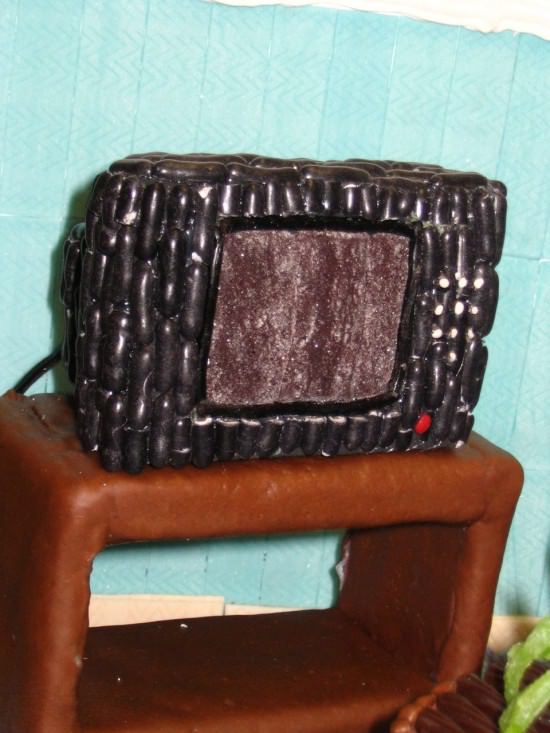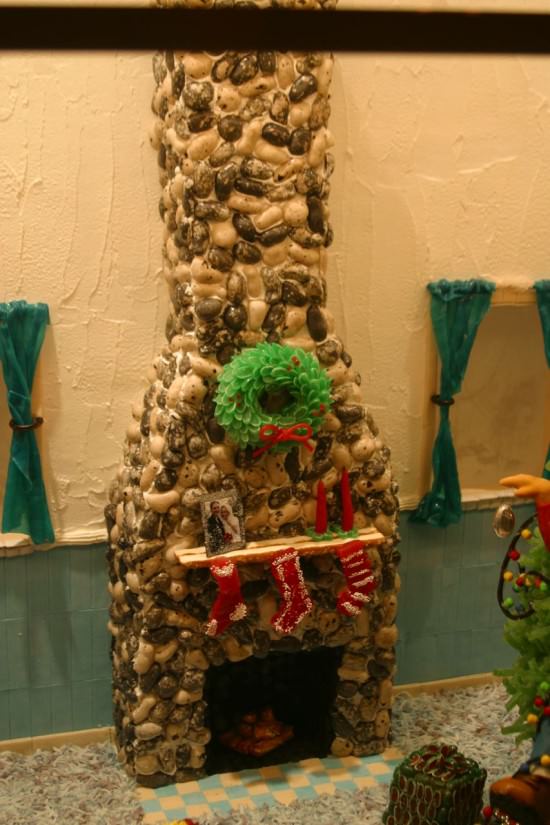 It looks like this is the best picture I have of the finished window: