I remember finding a picture of both Brooke and Caroline on their tummies at about 3 months of age wearing the same pink striped sleeper.  I knew I wanted to photograph Madison in the same outfit and pose.  Here are all three babies.  Can you tell who is who?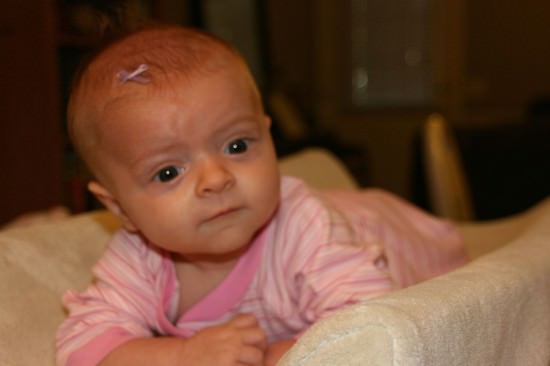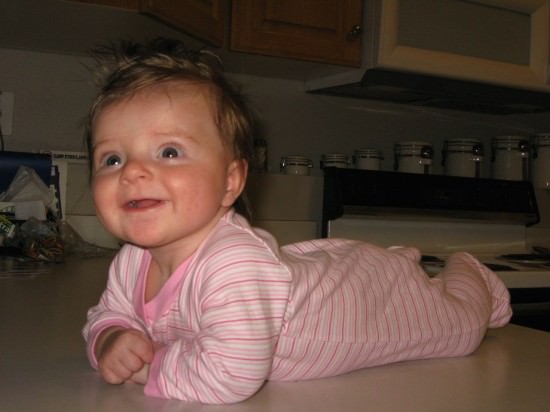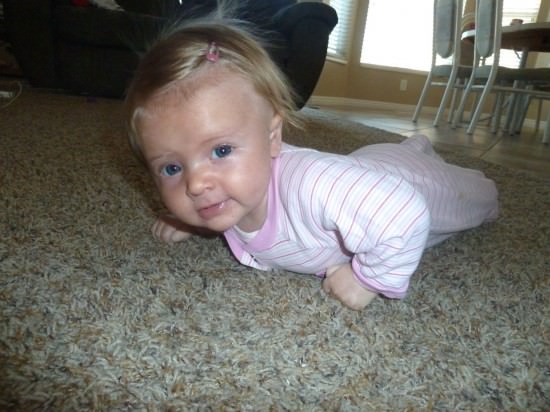 What the heck – we'll throw Spencer into the mix also: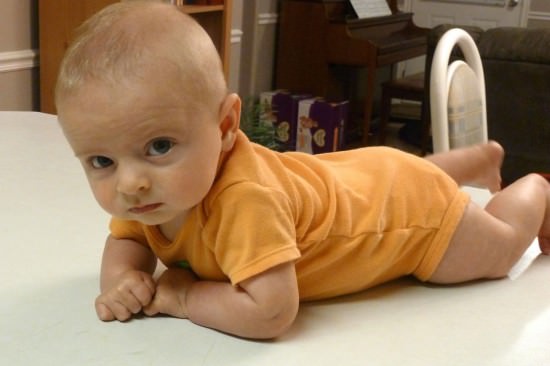 That was so much fun, let's do another one.  When I was in the hospital after having Brooke, Dallas took a picture of me holding Brooke up to my chest.  I loved that picture so much that I made him recreate that picture each time I had a baby.  Can you identify the baby?