Yesterday we attended Brooke's first Easter egg hunt.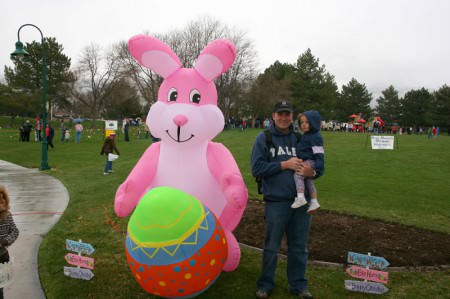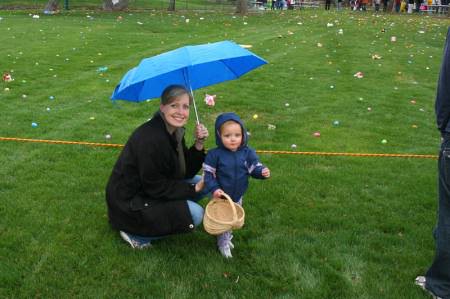 It's a good thing that I gave Brooke some practice getting eggs while we were up at Grandma and Grandpa's house last weekend because the eggs went fast.  We were one of the few parents who actually allowed our child to pick up the eggs.  The rest of the parents were flying around picking up all the eggs for their children and, as a result, Brooke didn't get many eggs.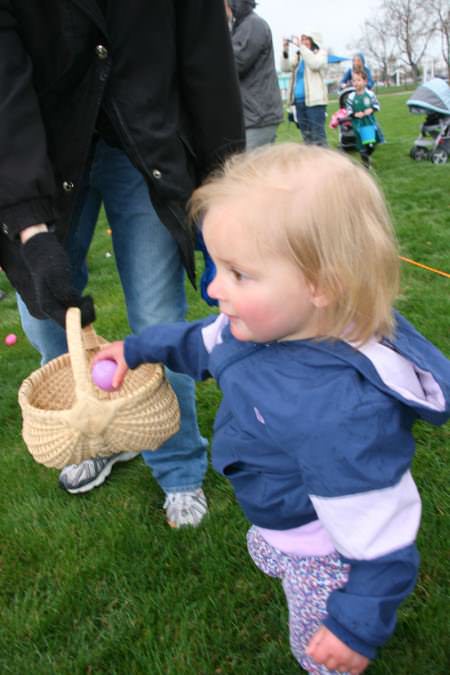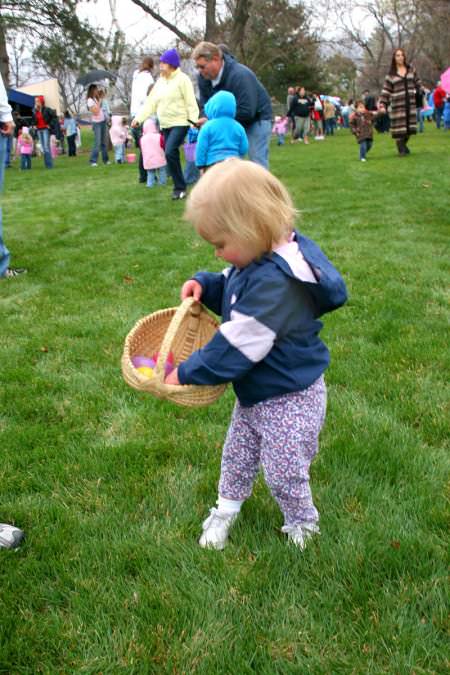 Brooke wasn't very happy when Mom went to participate in the women's egg hunt.  She just wanted Mom!  If you know how loud Brooke can be when she is crying, you can imagine how far and wide her voice carried!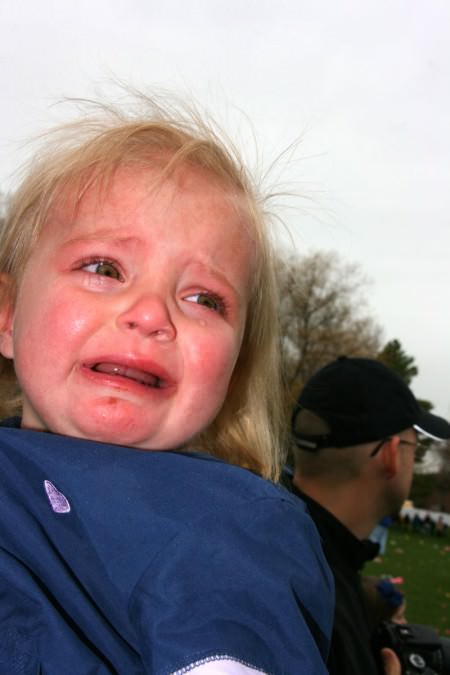 Here's Rebecca racing against all the other women.  I was part of the men's egg hunt but in the initial start I ran into a guy who was standing in front of me but didn't take part in the race.  As a result there was no chance for me to catch up with the sweeping mob.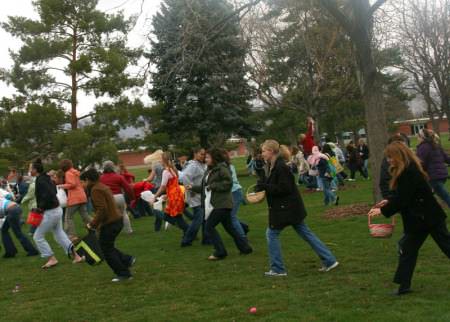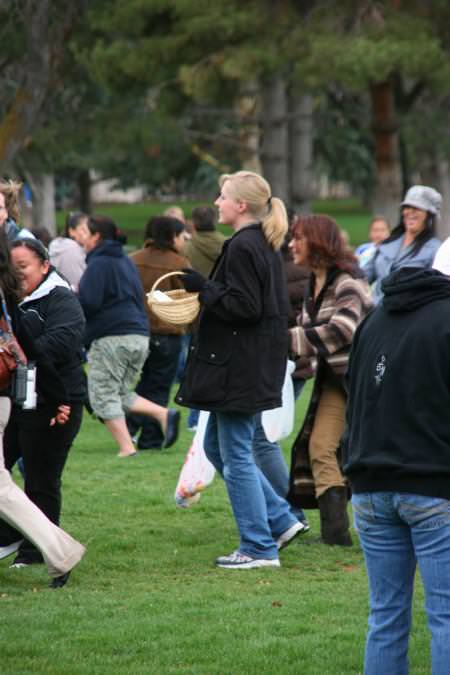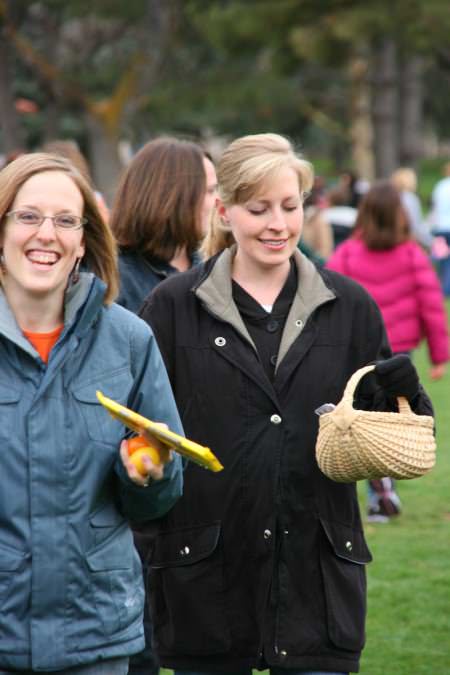 Brooke actually enjoyed the Easter Bunny.  I was thinking that she would be absolutely terrified by him.