I guess my last post should have been called "Third of July" because that's when we watched the fireworks.  On the actual Fourth of July we went up to my sister's house and had lots of fun!
The kids lounged in the "hot tub":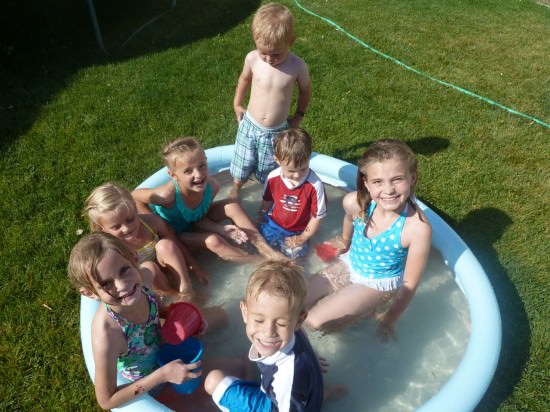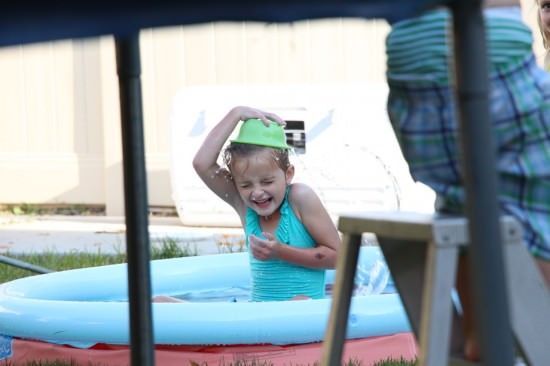 Spencer commandeered all vehicles and made them his own: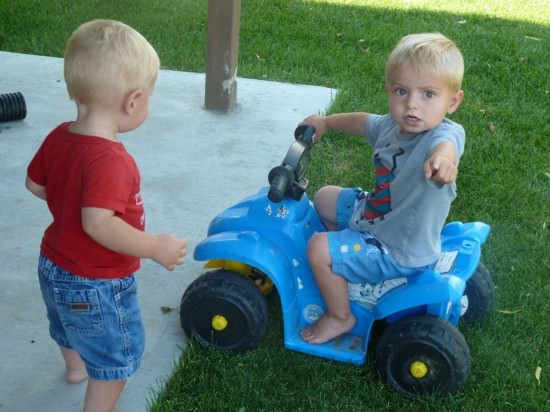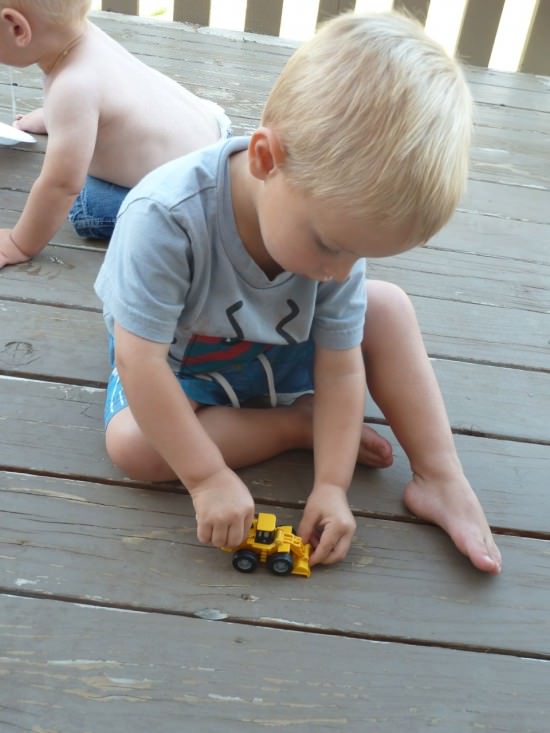 We ate a delicious Dutch oven dinner that Jeff and Sarah made for us: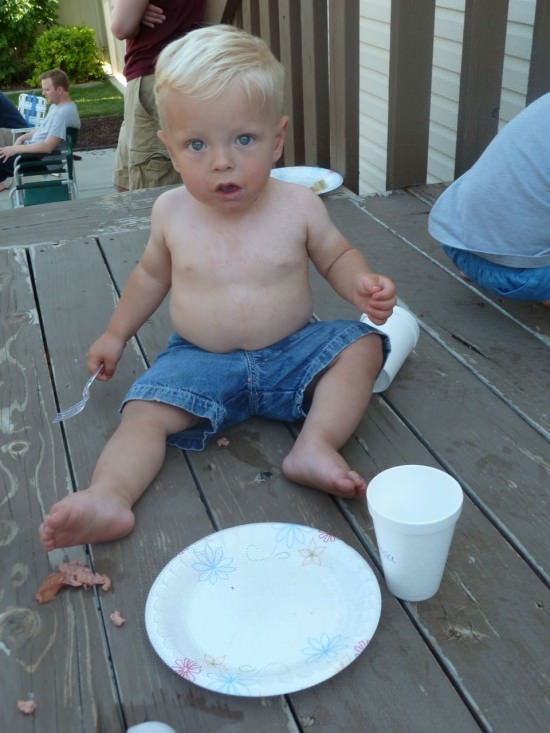 The kids played with water balloons: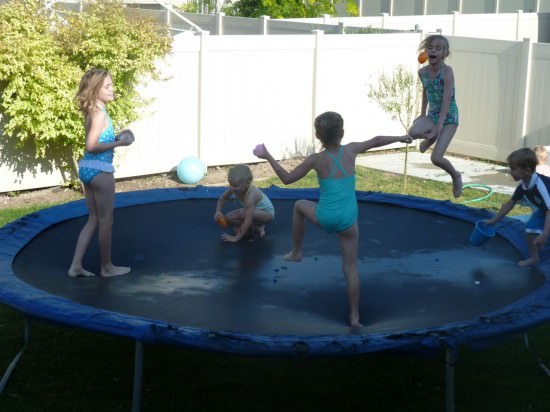 The kids were so entertained the adults were able to sit around and chat: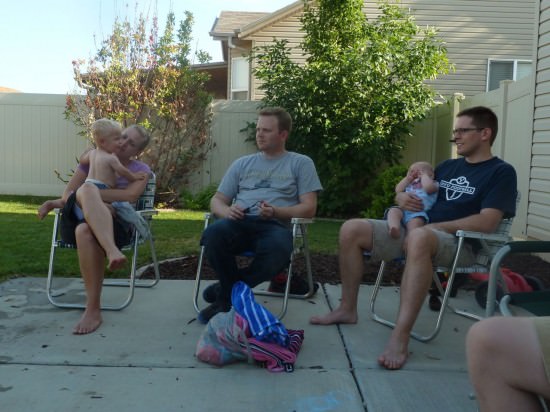 There was much trampoline jumping: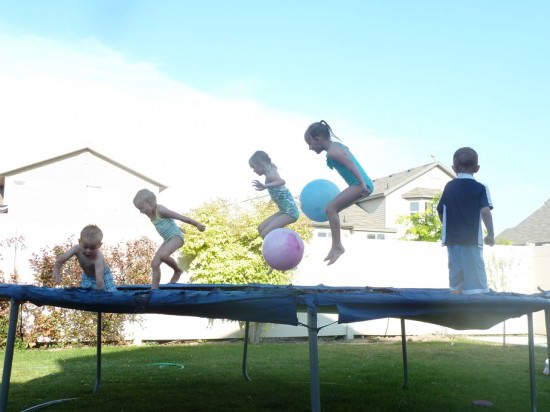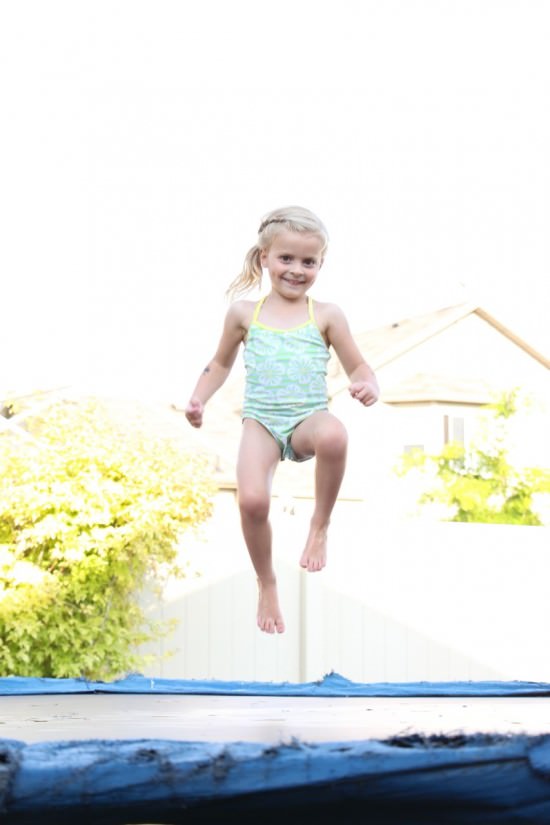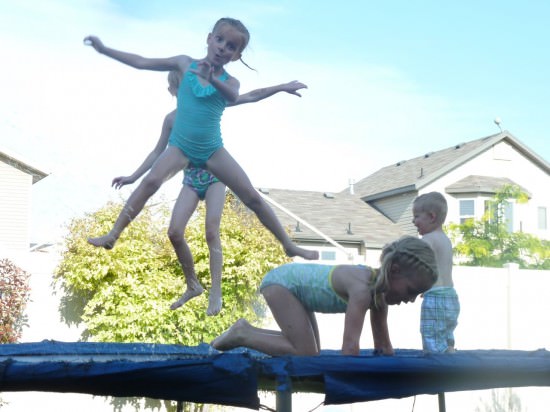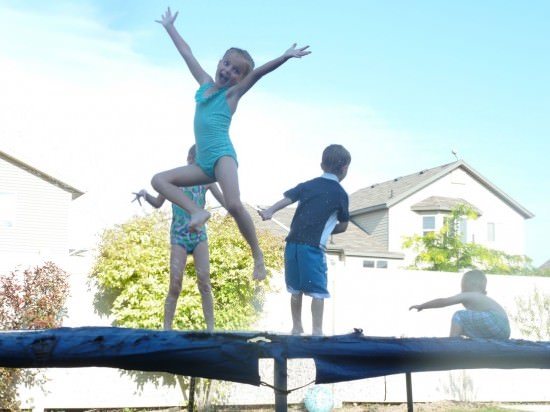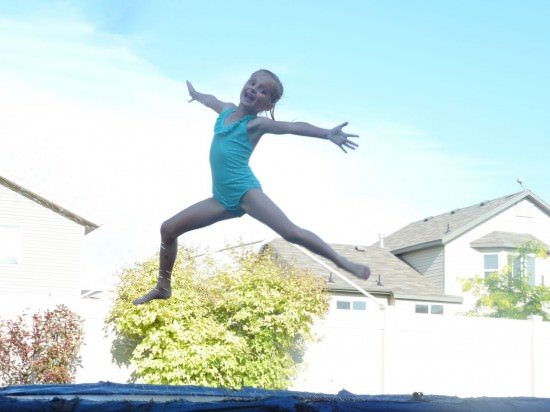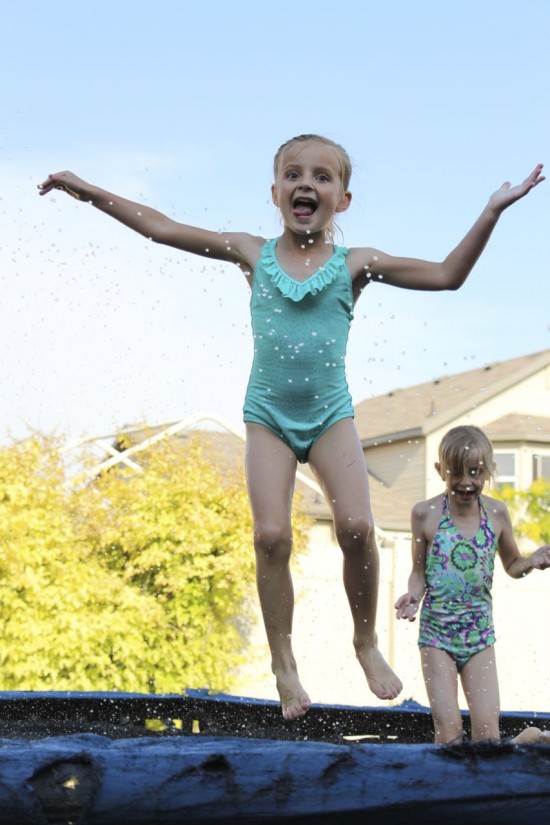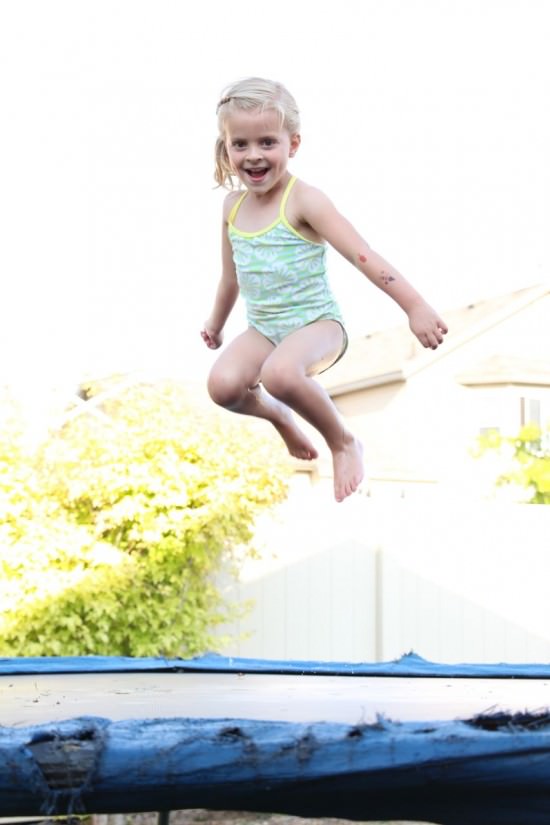 Then we gathered for the slightly dangerous, always a little terrifying home fireworks show: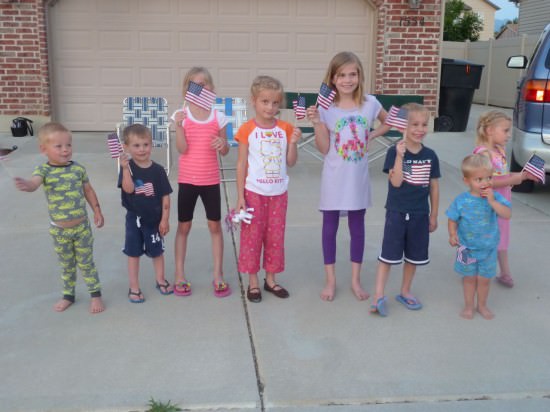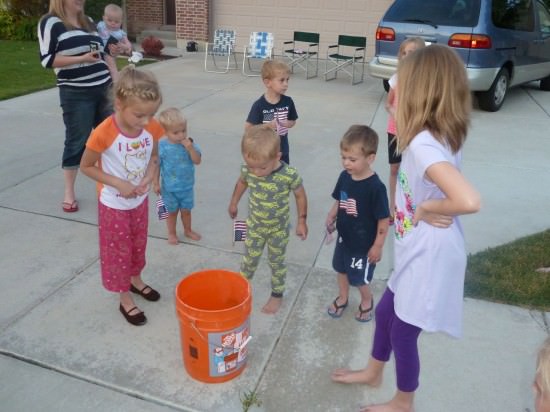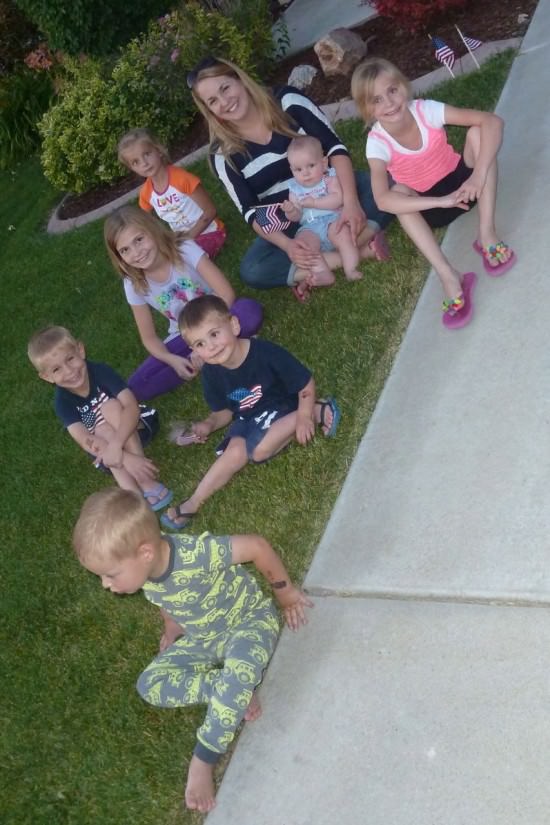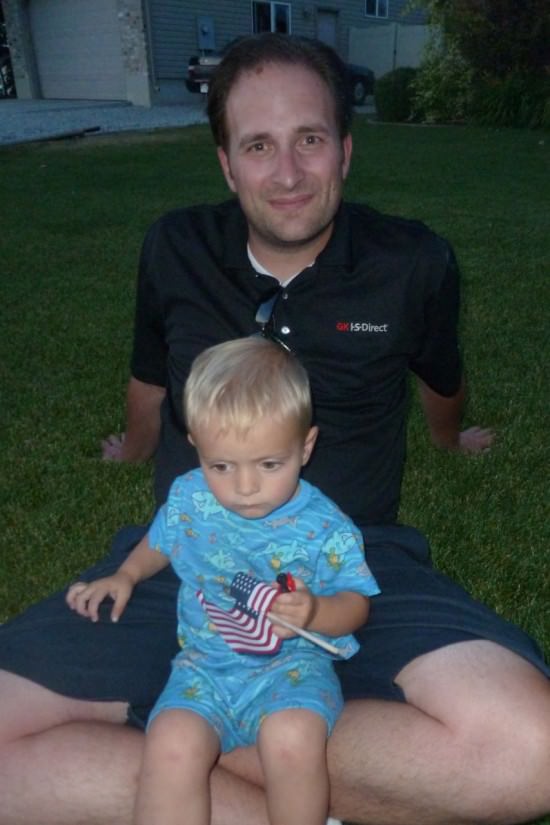 Just as we finished with our fireworks Sarah's neighbors started theirs so the kids shifted seats and sat through round two: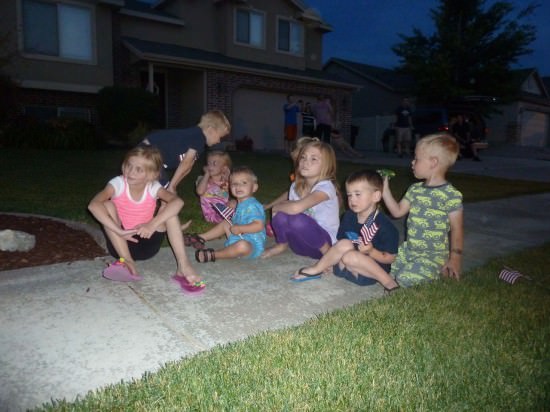 Thanks to Sarah and Jeff for planning such a fun evening for us all!