We had a great Christmas.  On Christmas Eve we went up to my parents' house.  Ben and Brooke were anxiously awaiting the program: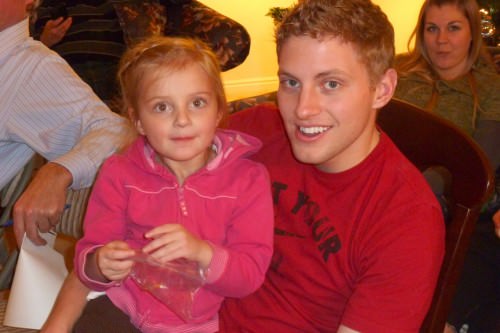 My aunt organized a Minute to Win It game.  Brooke wanted to try it out until she was told she'd need to dip her nose in Vaseline and use it to try to transport cotton balls from one plate to another.  She bowed out after hearing that: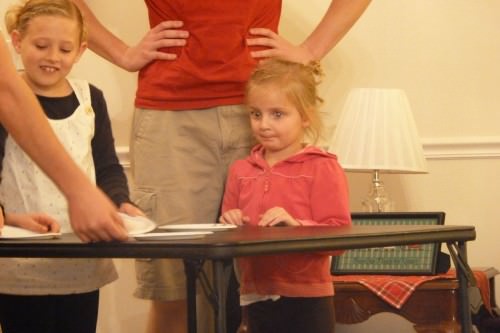 Maggie was a great baby holder: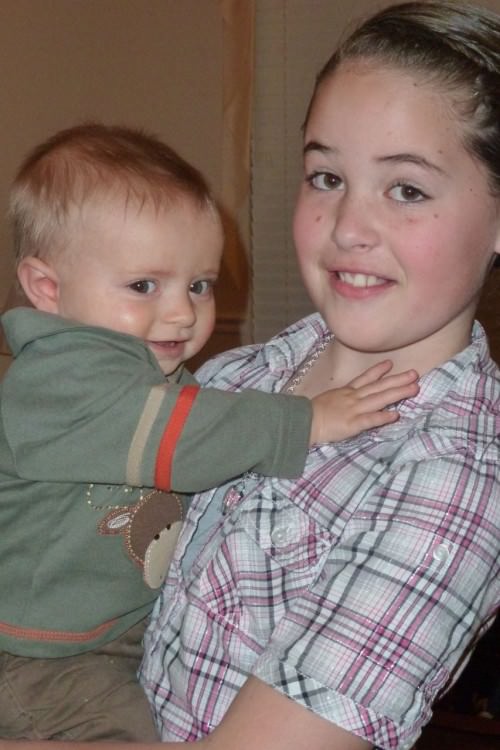 Rachel was also a great baby tender: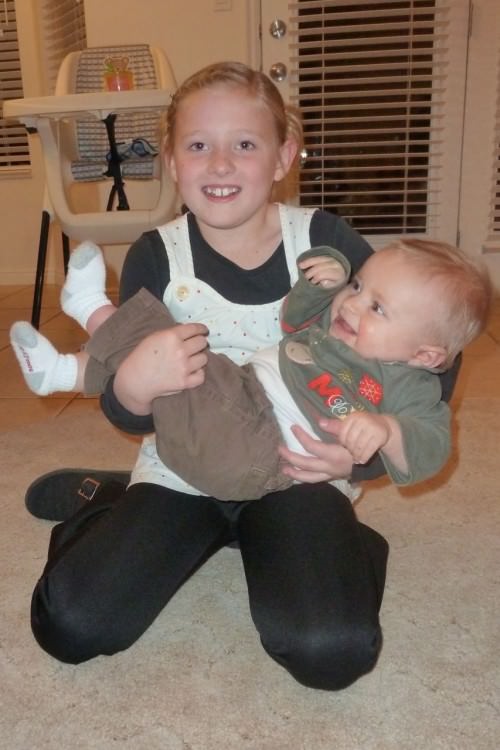 And that brings us to Christmas morning!  Spencer couldn't wait to see what Santa brought him: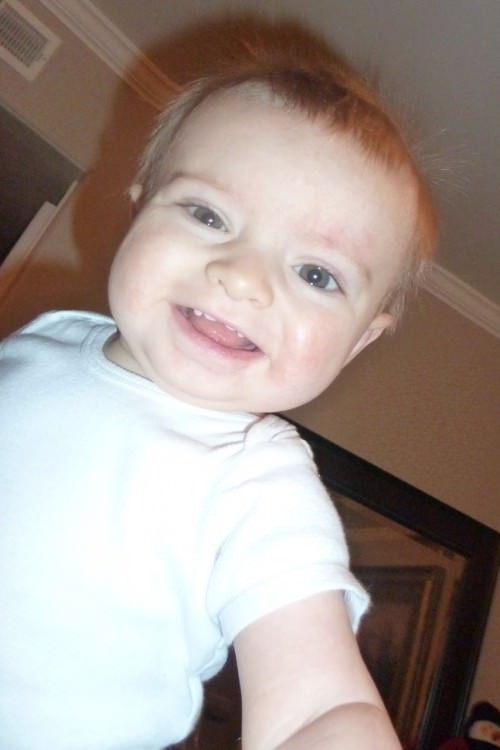 The girls were thrilled with their new kitchen: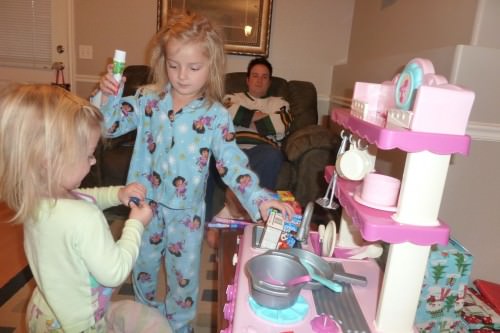 Caroline showed off her flashlight:
The girls love flashlights.  They always find our flashlights, hide them in their room under their beds, and then pull them out after we've turned out their lights.  Sneaky, sneaky.  After yelling at them countless times for taking our flashlights, we finally decided to just get them their own.
Spencer loved his new toy: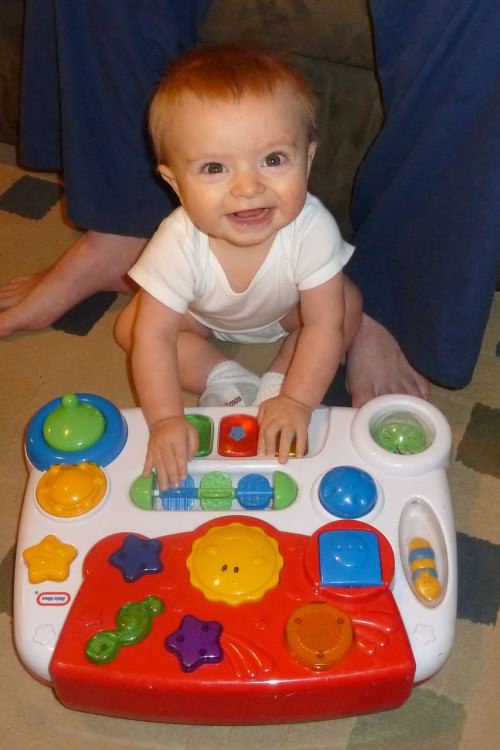 Lately the girls have enjoyed being superheroes.  They will take Spencer's bibs and wear them backwards and pretend they have capes on.  That gave me the great idea to make superhero capes for them for Christmas.  Didn't they turn out cute?  The girls hate them.  Oh well.  Can't win them all.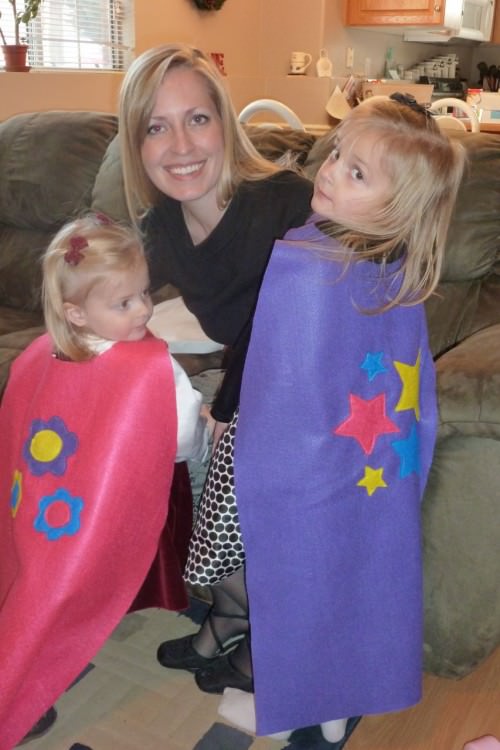 All of our festivities made the kids exhausted.  Any time we got in the car, this happened: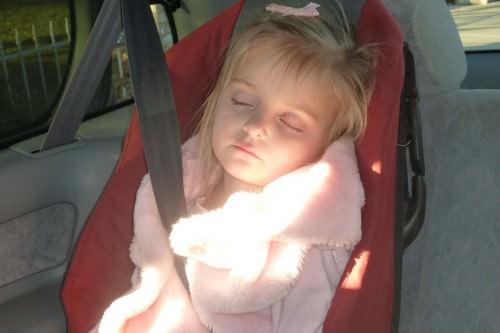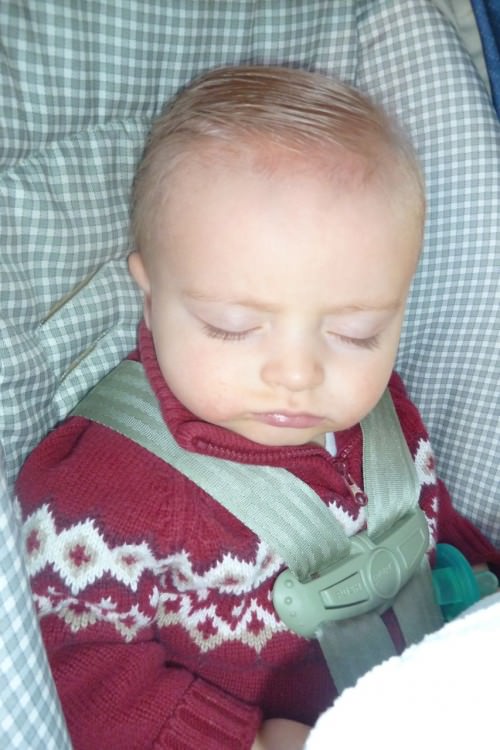 A cute picture of the kids with my parents: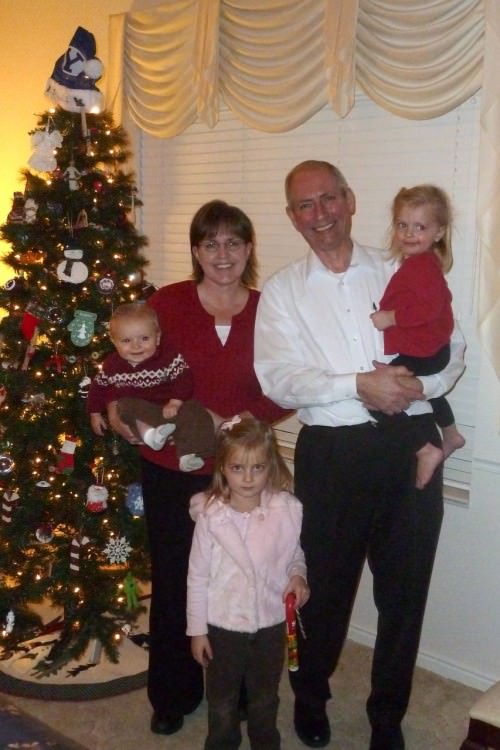 Brooke and Caroline love the Play-Doh machine Grandpa Golden gave them: