Dallas recently got a job at my Dad's company–and not a moment too soon!  We were able to participate in their work Lagoon day!
Brooke and I started off on the carousel.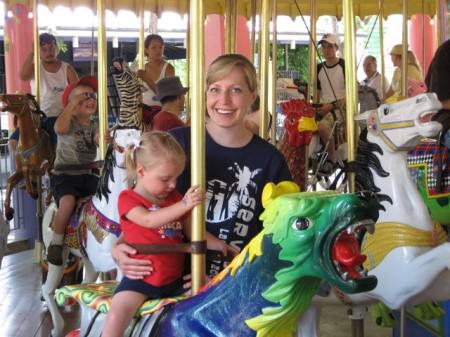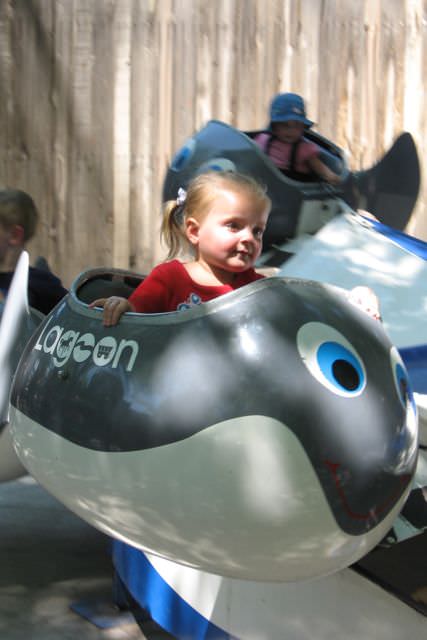 When Brooke was scared, she'd ride with her hands over her eyes, like so: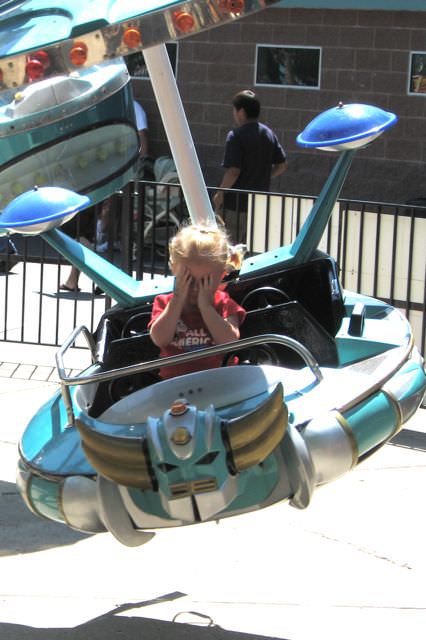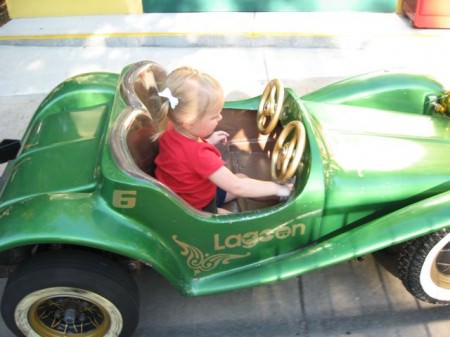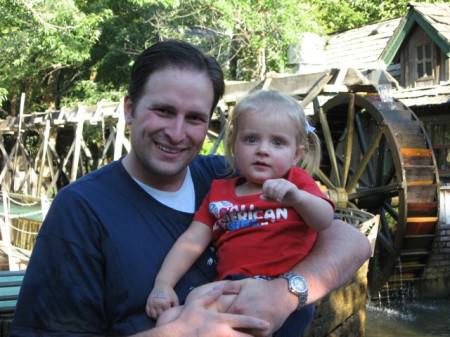 Caroline was happy to sleep the whole time.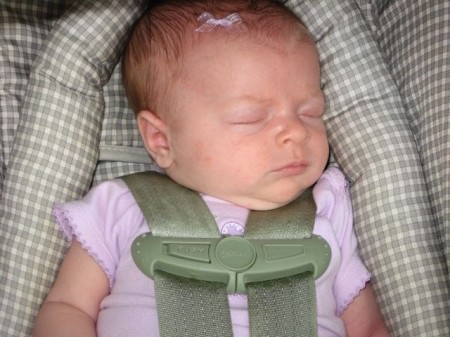 Since my parents were also at Lagoon, Dallas and I took advantage of their kindness and let them watch Brooke and Caroline while we did big-people rides.  Even though it was a Saturday in the summer, there were hardly any lines.  It was a fun day!