Turns out I have a lot of pictures saved up that I've been meaning to post to the blog.  Here's the first installment.
Brooke and Caroline have really taken a liking to coloring.  This explains why we are using reams of paper and print cartridges up like you wouldn't believe.  Also, I'm pretty sure Caroline's going to be a lefty: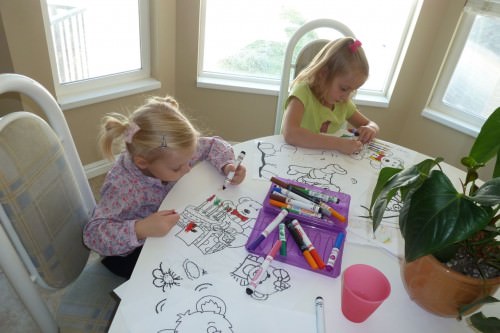 Bear had to have a minor operation to fix a falling-off arm.  Here he is with all his friends getting ready for surgery.  Don't worry — everything went well during the operation and Bear has made a full recovery: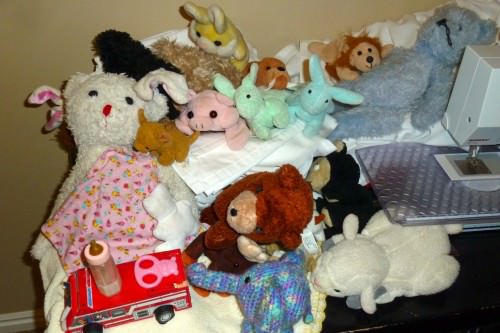 What kept Spencer glued to the window for over thirty minutes one morning?  The landscaping crew across the street that had no less than three big lawn mowers going at one time: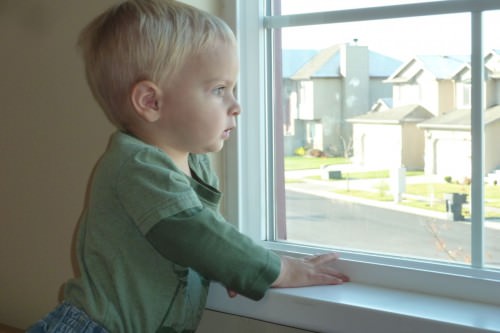 Dallas's shadow: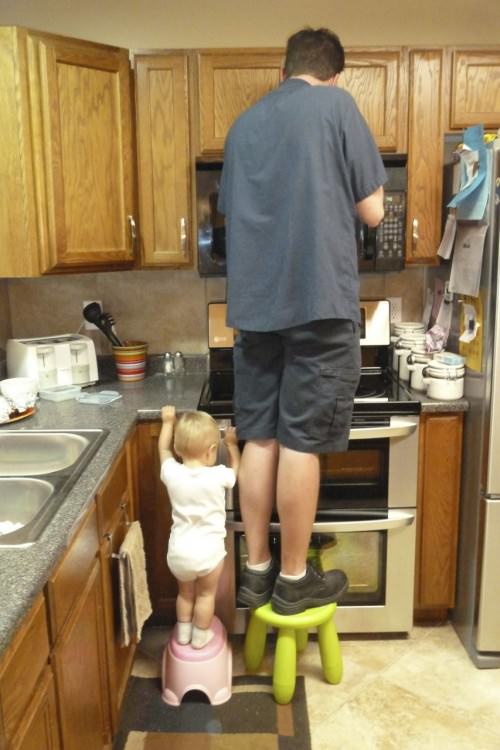 Our fire station had an open house that we went to.  Spencer loved seeing the trucks and getting his own fire hat: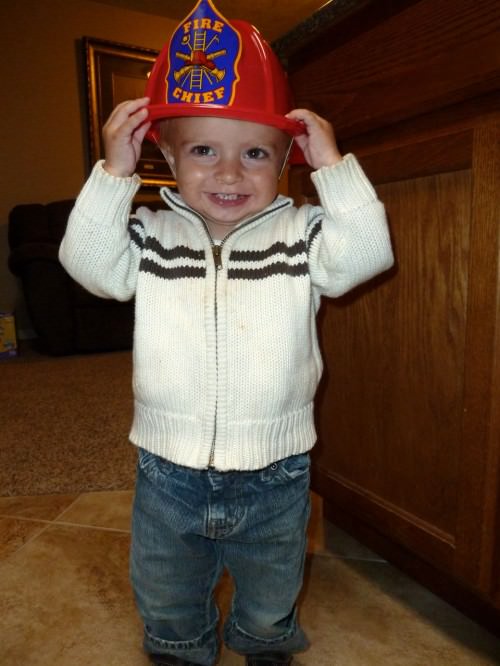 The girls got hats also: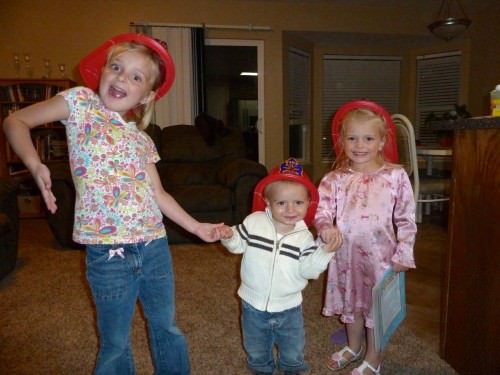 I can't help it.  I think Spencer is so cute with his hat: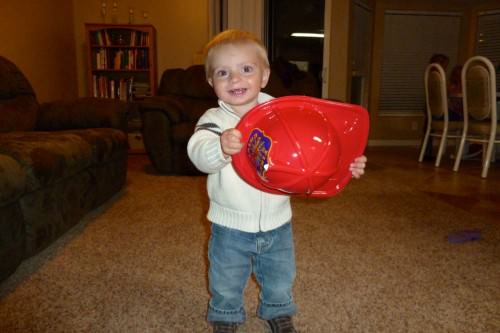 I'm forced to include multiple pictures: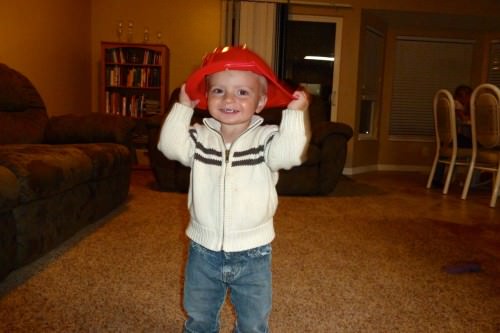 Oh no!  Now Dallas has joined Spencer!  Time for more pictures of my two cute guys: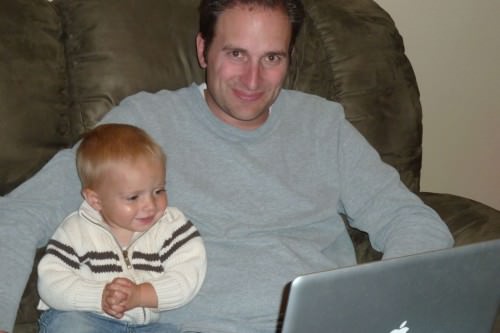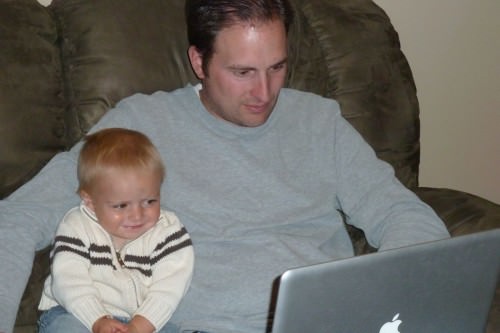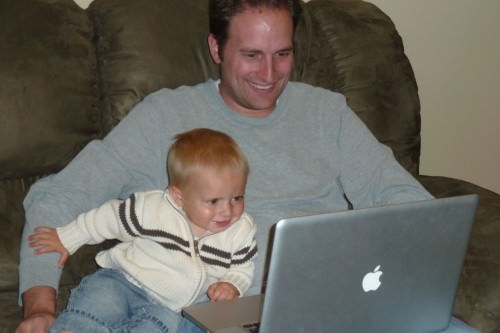 Getting in a basket is fun: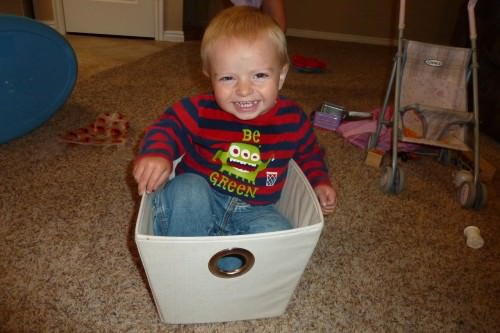 So fun that sister had to join in: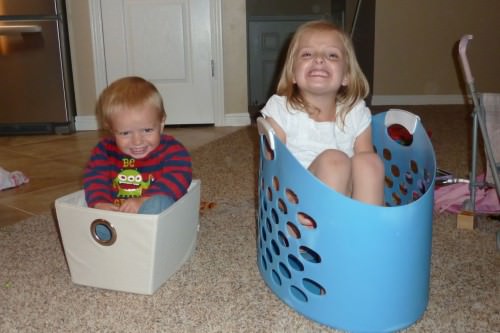 We'll call that good for today.  Part two will be coming up shortly.