Spencer had a birthday!  He's three!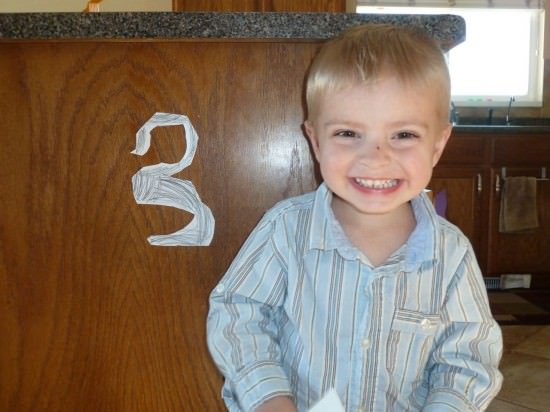 Notice the lovely three in that picture.
I woke up early to feed Madison and finished right as all the other kids were waking up.  Since it was Saturday and Dallas was up, I decided to take advantage of him being home and I went back to sleep for a bit.  As I was crawling into bed I heard Brooke say, "Where are all the decorations?"  Oops.  I had forgotten to put up the happy birthday sign and to cut threes out of paper and hang them everywhere.  When I woke up I saw that Brooke had taken matters into her own hands and had decorated for me.  Bless her.
Some of Brooke's threes were a little more abstract than others. That yellow paper on the ground is a three: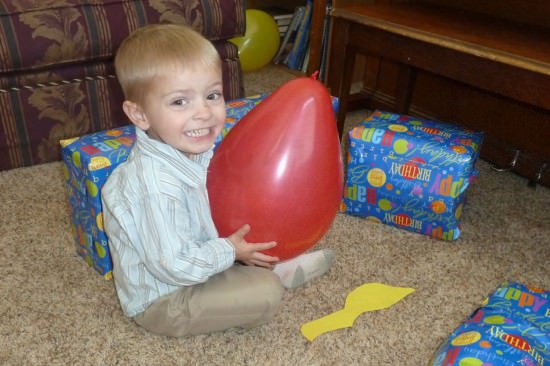 Everyone was excited to see what Spencer got: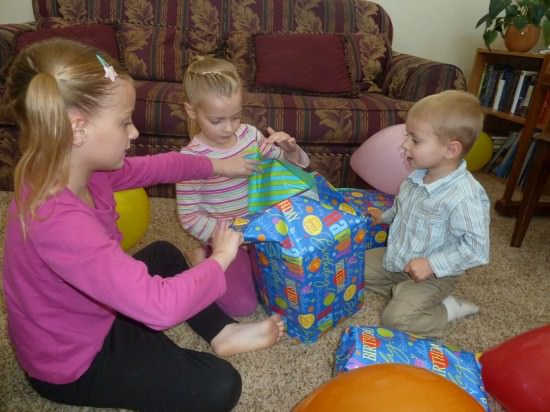 This postpartum mom needed a cake that provided maximum satisfaction for the birthday boy with minimum effort from the mom.  This cake fit the bill: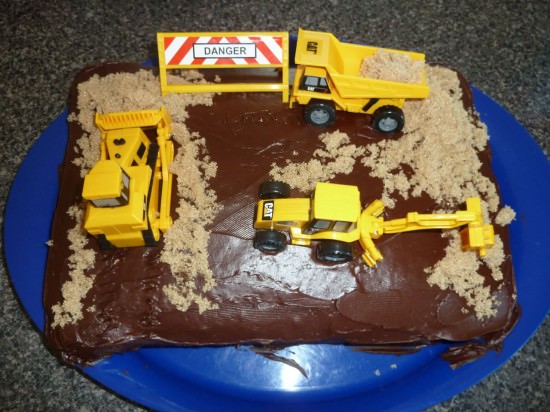 He loved it: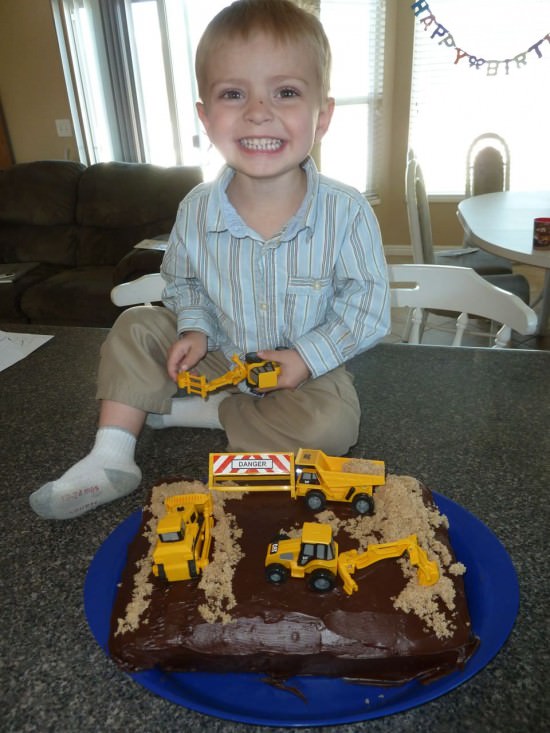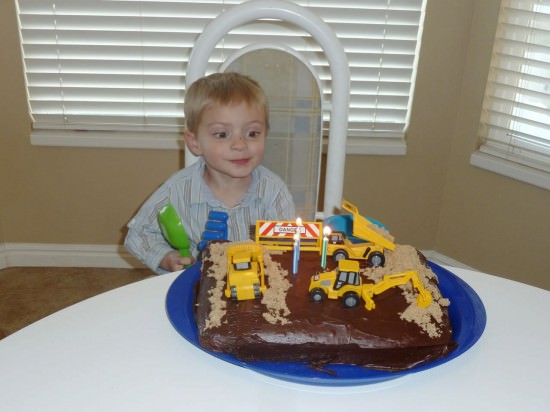 Madison was actually awake for a bit…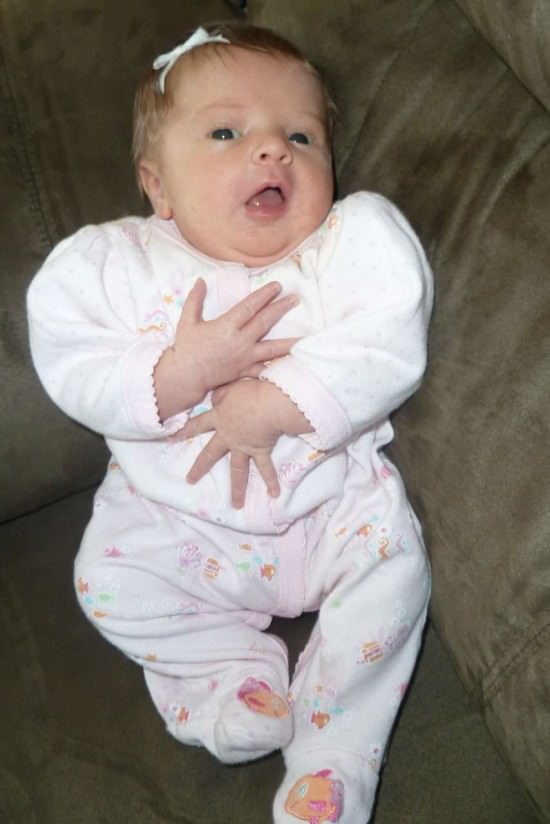 …until she got into this position which must be more comfortable than it looks because she was out for hours: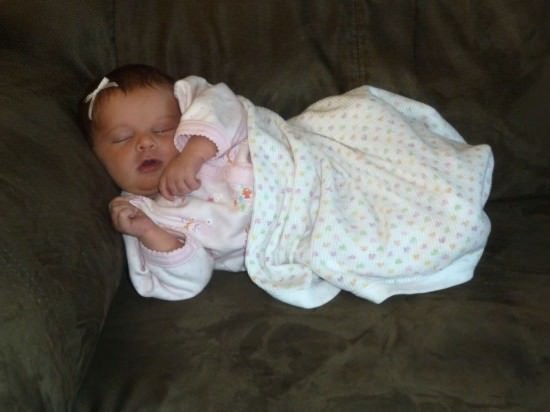 Caroline is forever the doting big sister.  Every time she looks at Madison she says in a high-pitched voice, "Oh, she's so adorable.  I just can't take it!"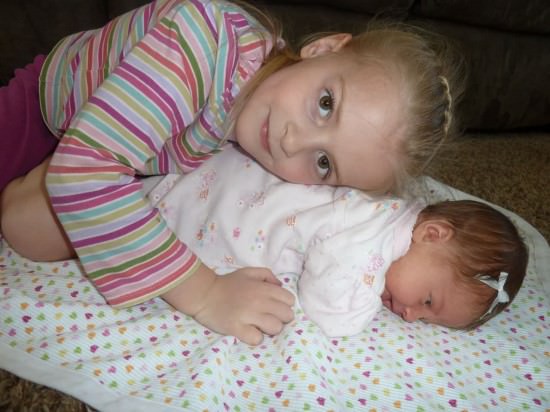 Happy birthday Spence!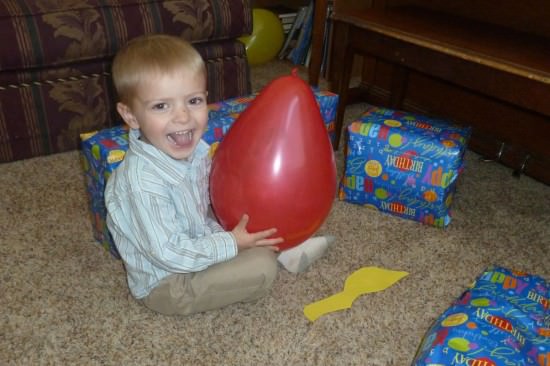 Stats on my tiny little guy:
Weight: 28 lbs (10th percentile)
Height:  35 1/2 in (5th percentile)