I've gotten a bit behind in my documenting so let's revisit August for a moment.  Spencer went under the knife.  We discovered he had a hernia and so he had to get it repaired.  Excuse the blurry photo but I had to include it.  I thought he looked so adorable in his hospital gown: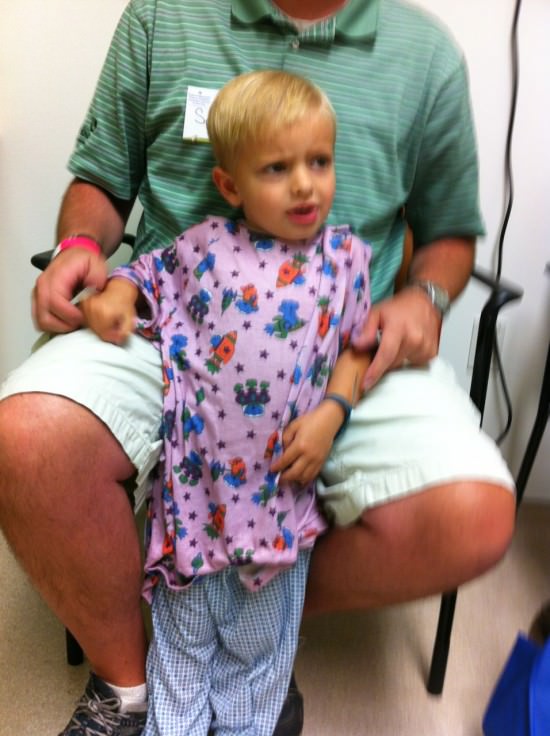 Getting ready to be wheeled into the operating room: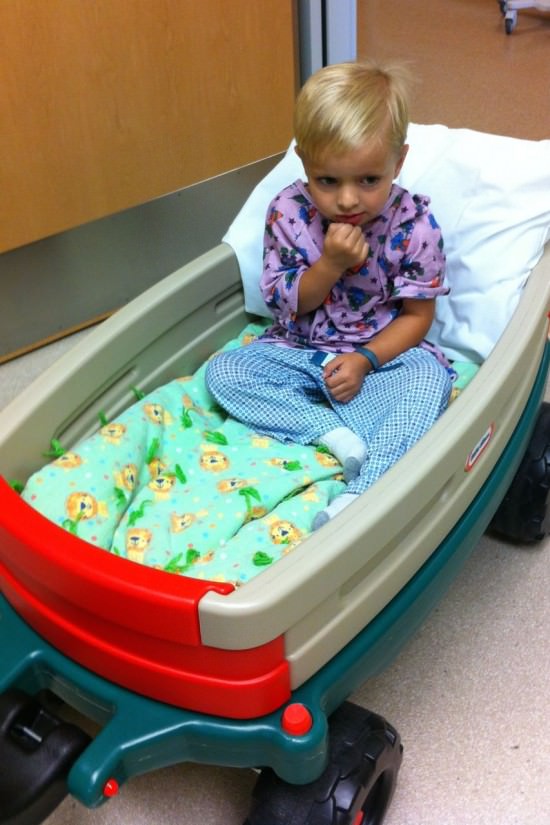 Surgery went fast and before we knew it he was recovering with some pain meds and a root beer slushie.  The nurse asked him to point to where it hurt.  He groggily lifted his hand and pointed to a tiny scratch on his knee that he had gotten the day before.  She thought that was funny.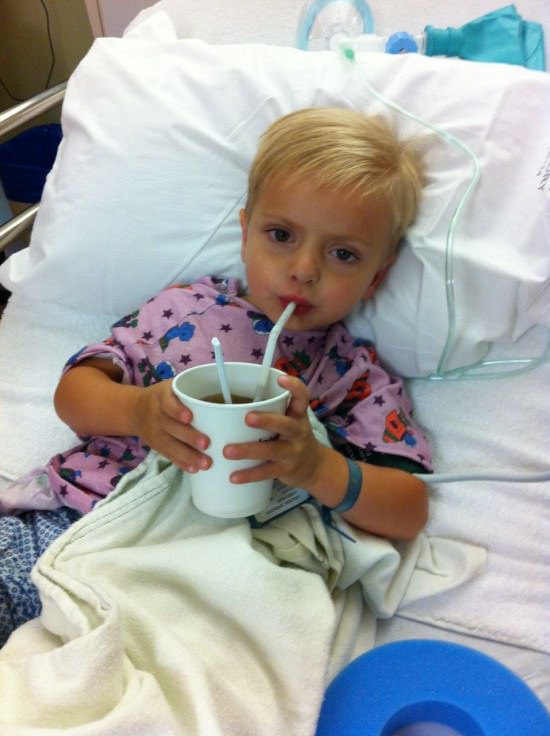 The recovery was pretty easy.  They gave us some pain medicine which we gave him.  After a couple of doses we noticed he was asking for the medicine more and more often.  It was then I realized we had a burgeoning addict on our hands. When he'd request medicine we'd ask him where it hurt and he'd point everywhere except his surgery site all the while searching our faces to see what the right answer was.  We resorted to hiding the good stuff and only giving him Tylenol and were then able to taper off of that pretty easily.
I was surprised that he didn't sleep at all the rest of his surgery day.  Finally, two days later, the trauma caught up with him and he succumbed to a midday nap: