It's been two years since our last backyard update.  You may remember that when we moved in our backyard was just a huge patch of weeds: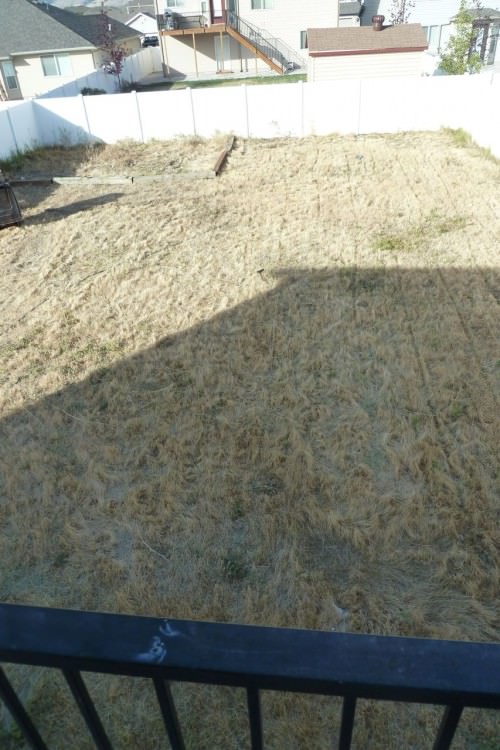 This backyard has been the bane of Dallas's existence.  He has spent hours and hours and hours and hours trying to get it looking nice.  Last year we cleared out all the weeds: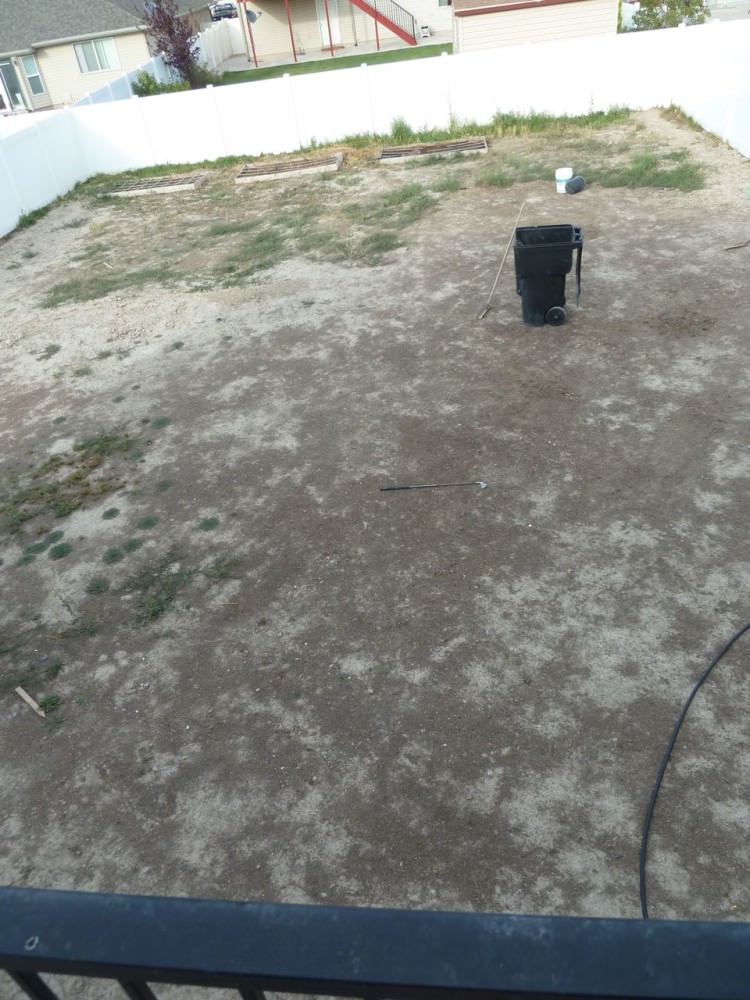 Then Dallas got to work trenching the yard for sprinklers.  Google Earth took a picture of his progress for us: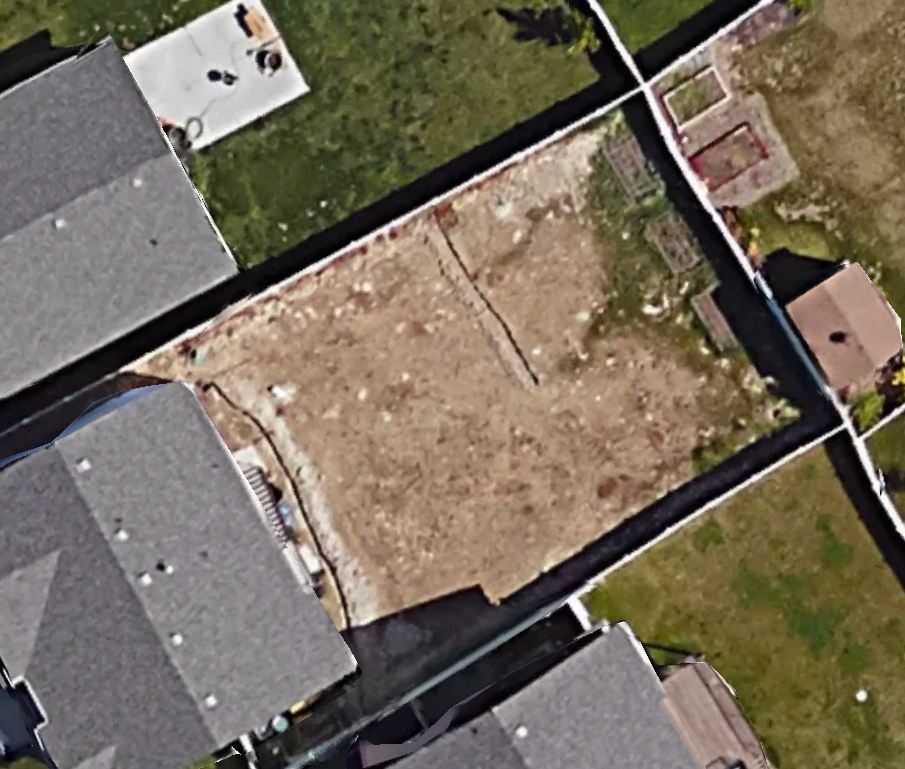 After trenching, Dallas installed the sprinklers. Then we got compost and spread it over the whole yard: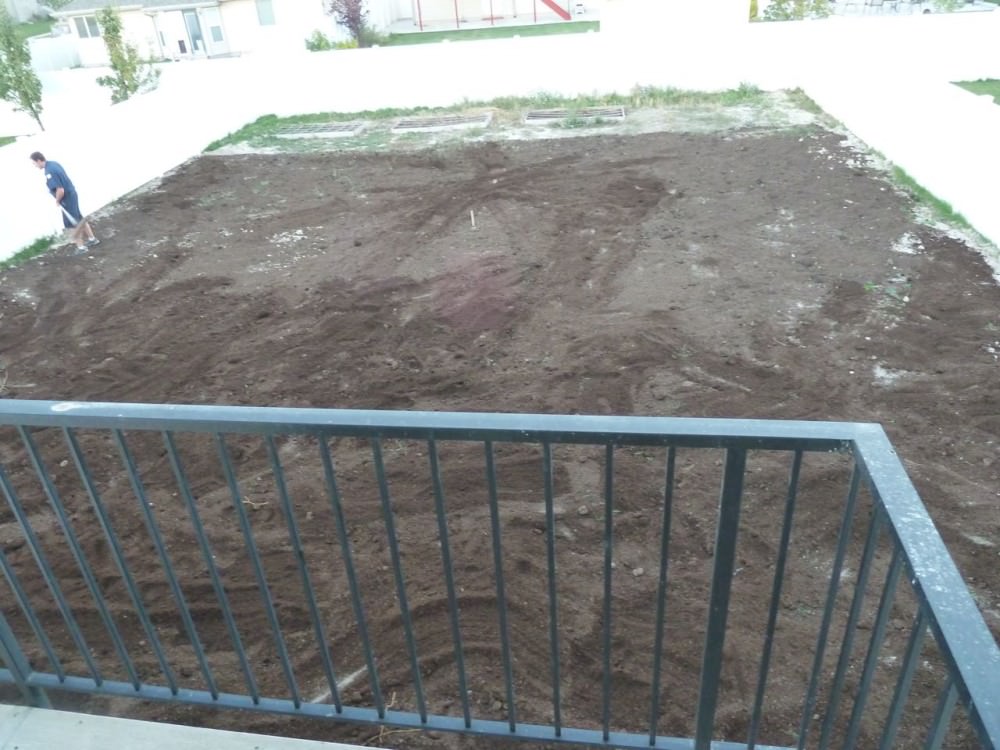 And Dallas rototilled it in: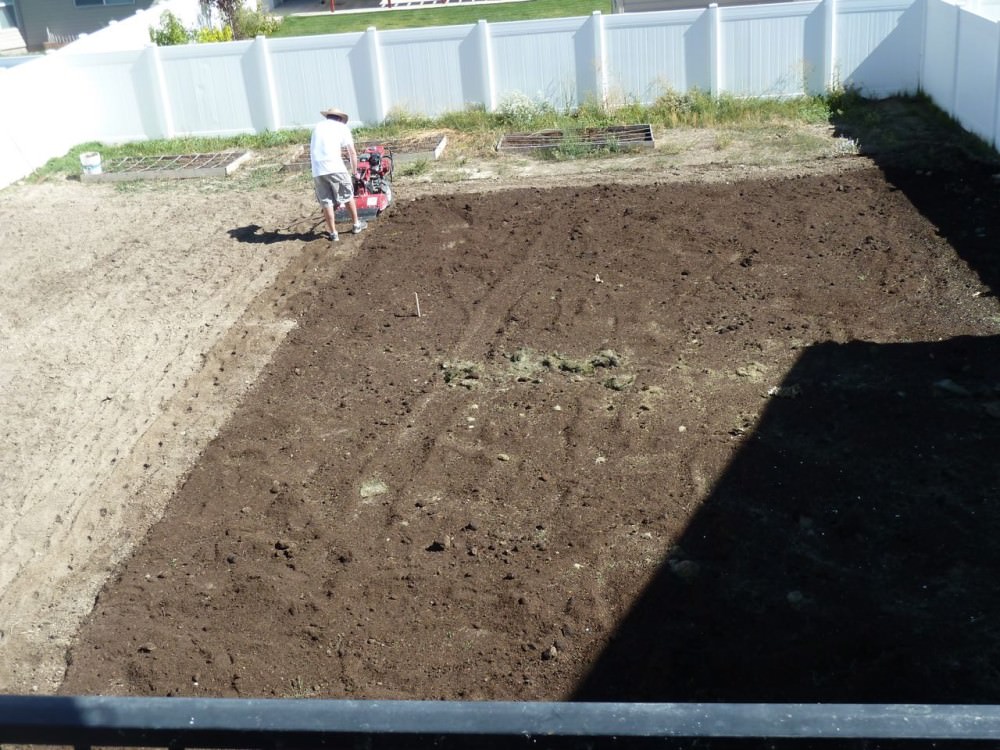 We had some good helpers: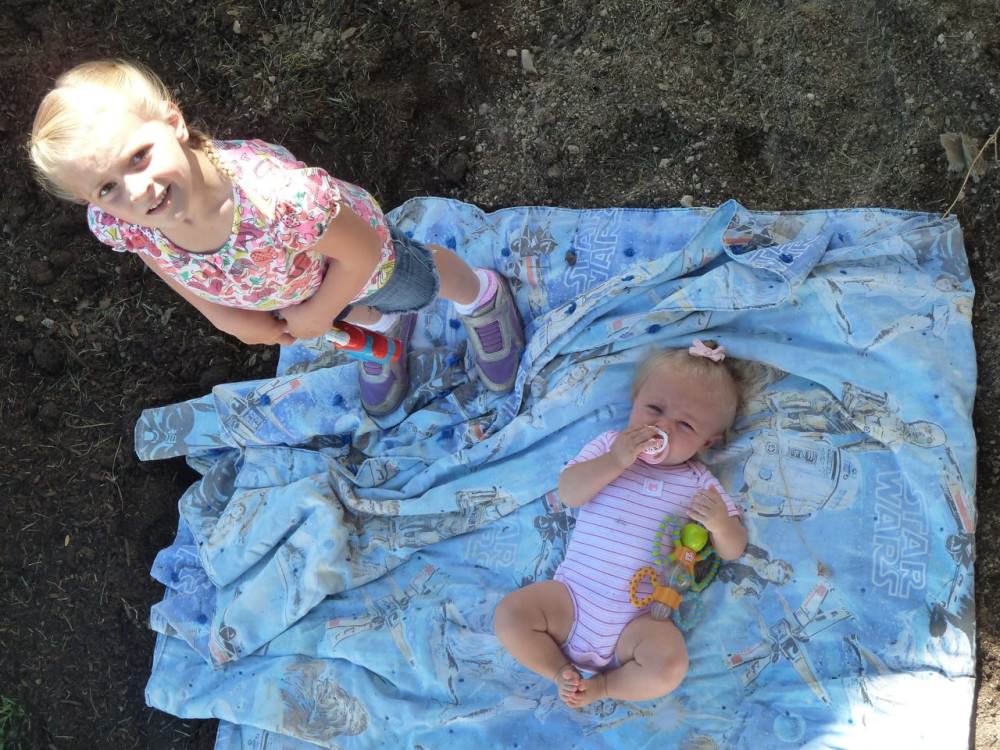 Caroline assisted us in trying to level the ground:
At this point, sane people would lay sod.  Cheap people would spread seed.  One guess as to what group we belong to.
After spreading the seed, we had several crazy rainstorms which practically flooded our backyard: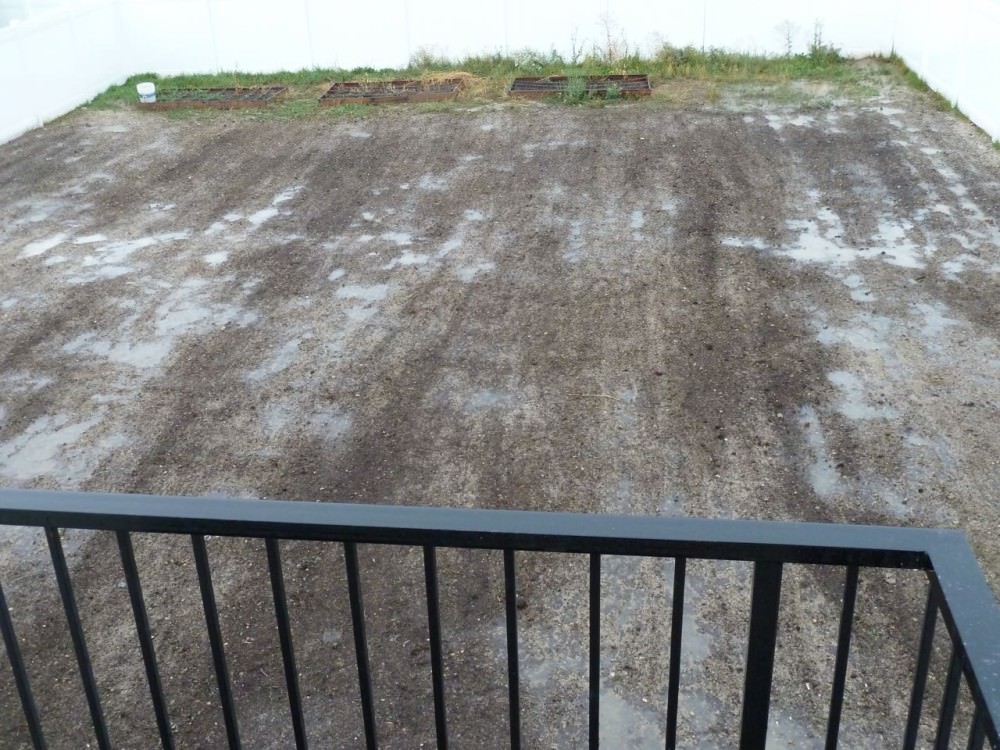 I checked the ground for growing grass every day.  Nothing.  Until….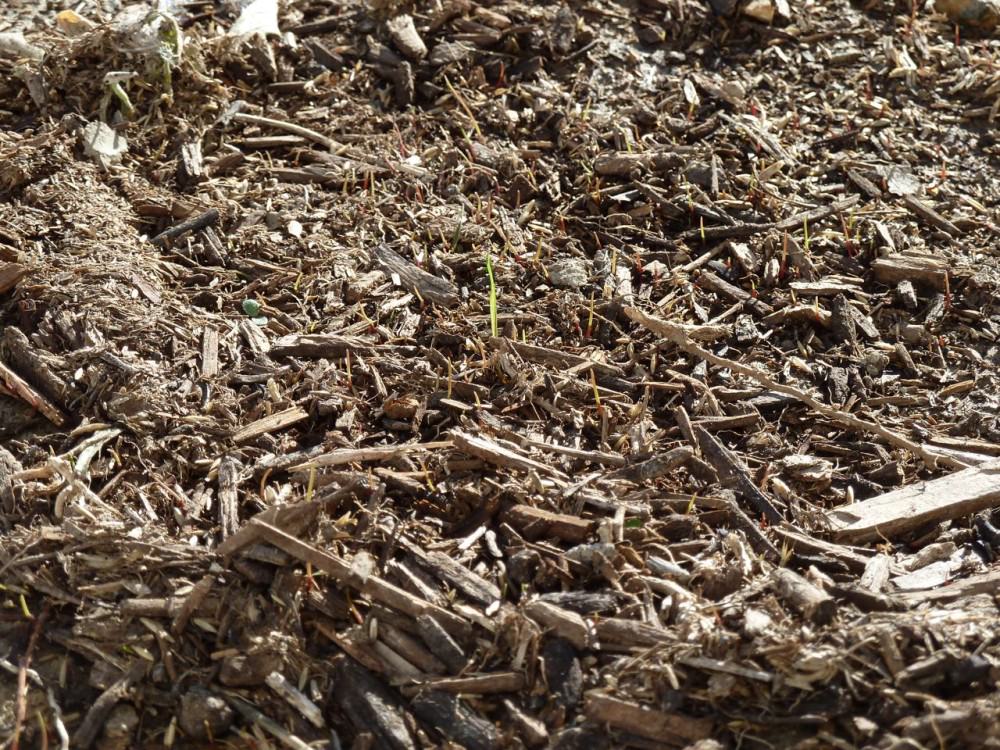 …one day there was something!  And then a lot of somethings!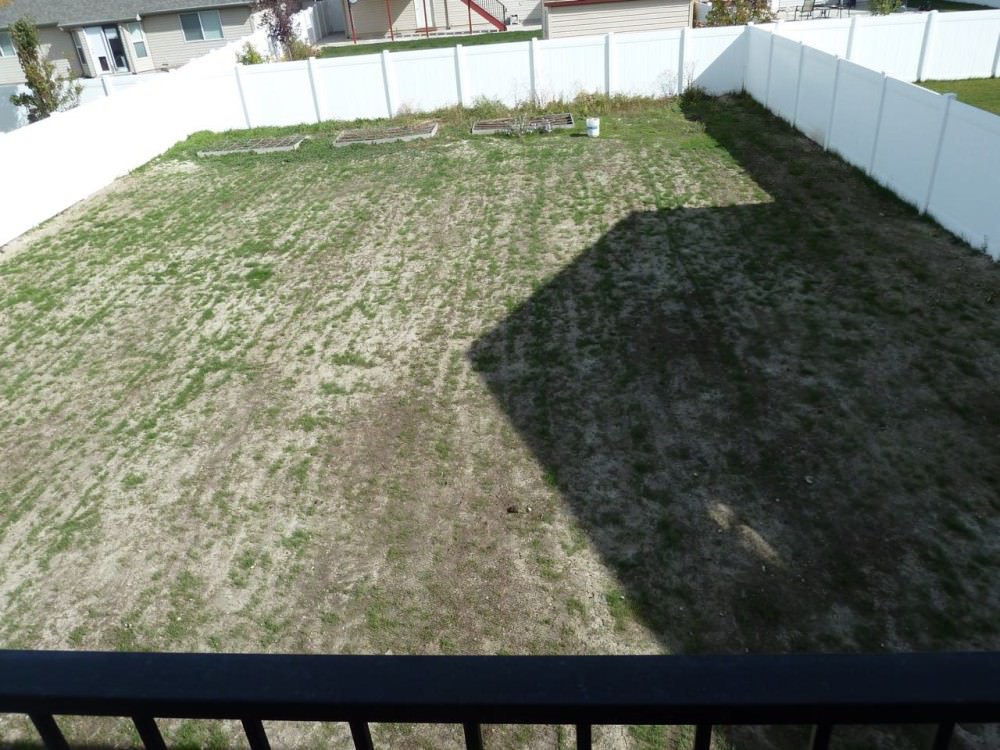 This was a promising area: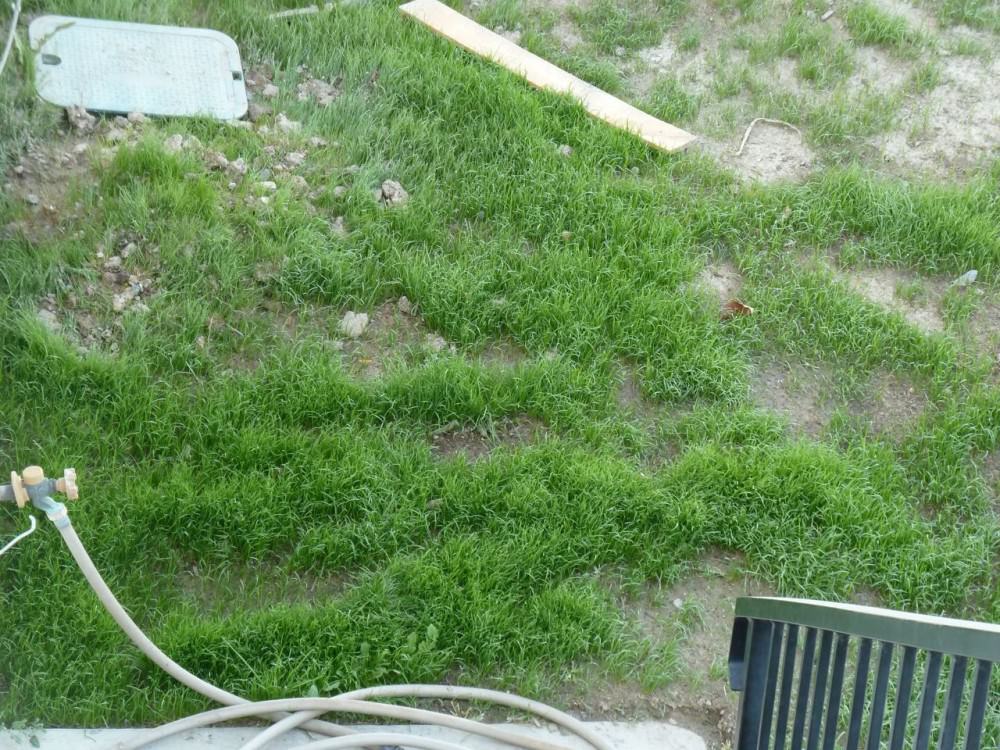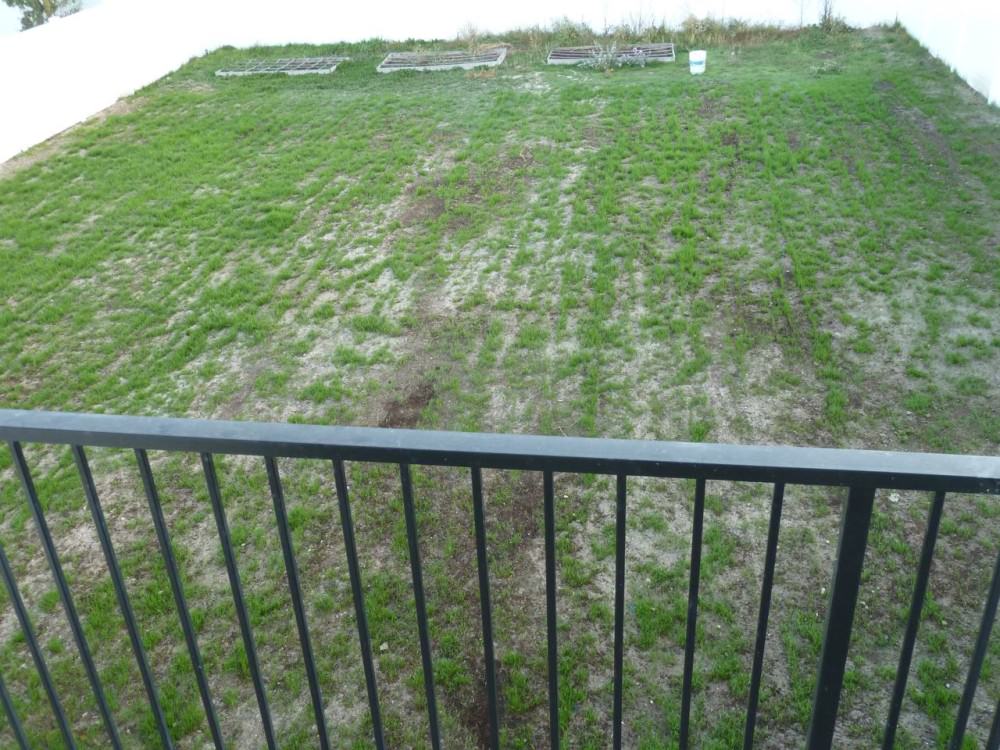 Unfortunately the rain caused the seed to run together in clumps making the grass thick in some areas and nonexistent in others: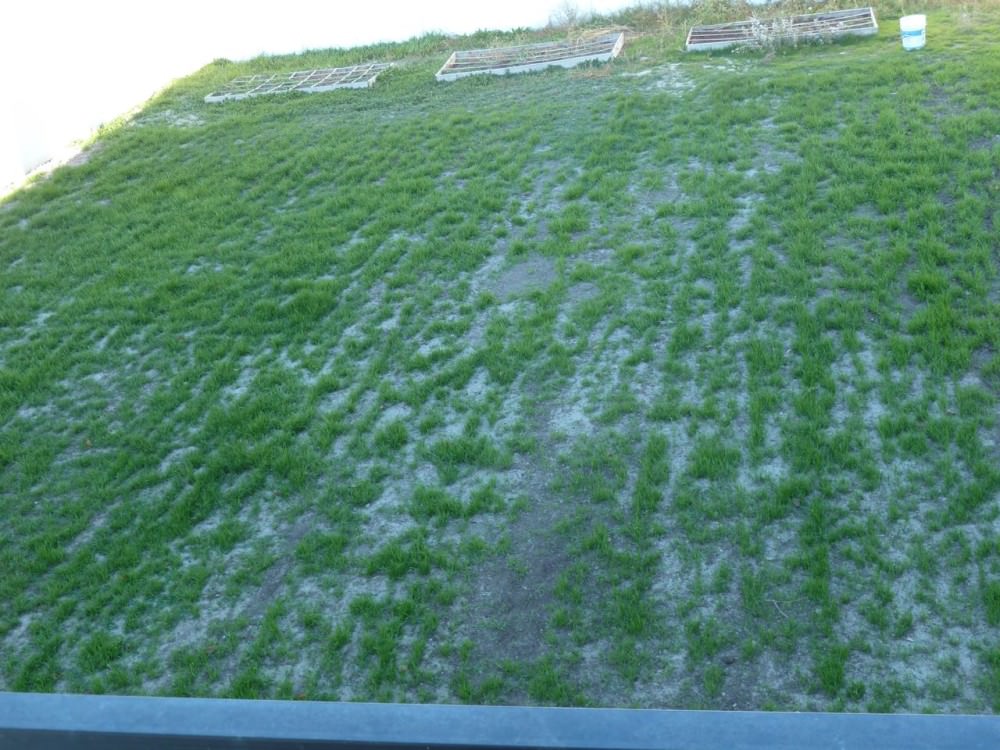 We knew when we planted seed that this would be a process and that it would likely take a few years to really get a good lawn.  Those pictures are from last year.  This year the grass has grown in a little better.  We still have those darn weeds that are trying to grow so we're out weeding constantly and we've planted some more seed in the areas that are the most sparse.
Now that we kind of have grass, we decided to get a swing set for the kids.  The swing set was delivered and the million pieces looked slightly overwhelming: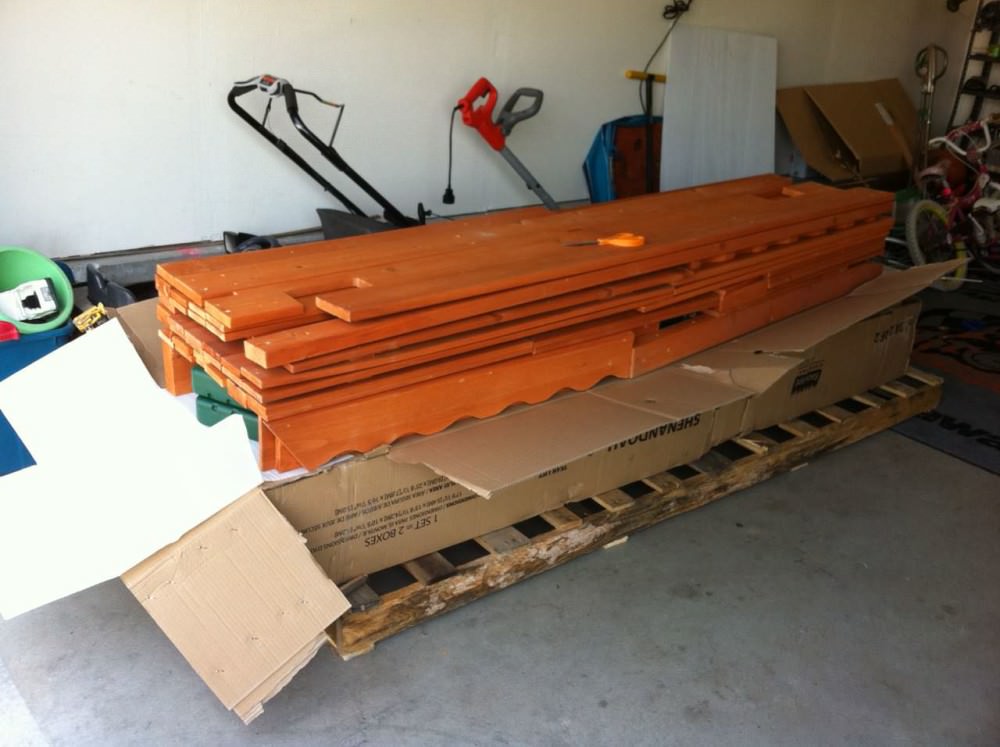 No need to wait for the swing set to be built to start having fun: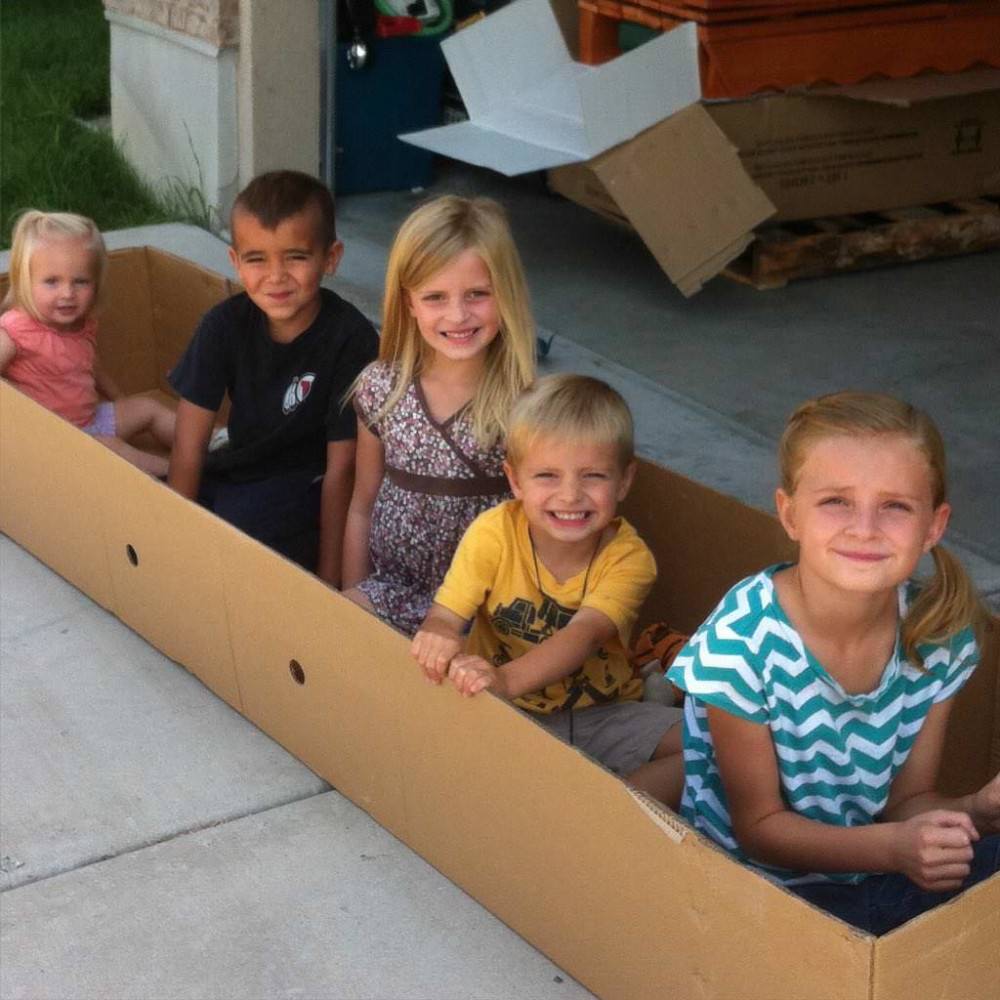 Dallas doing a little light reading: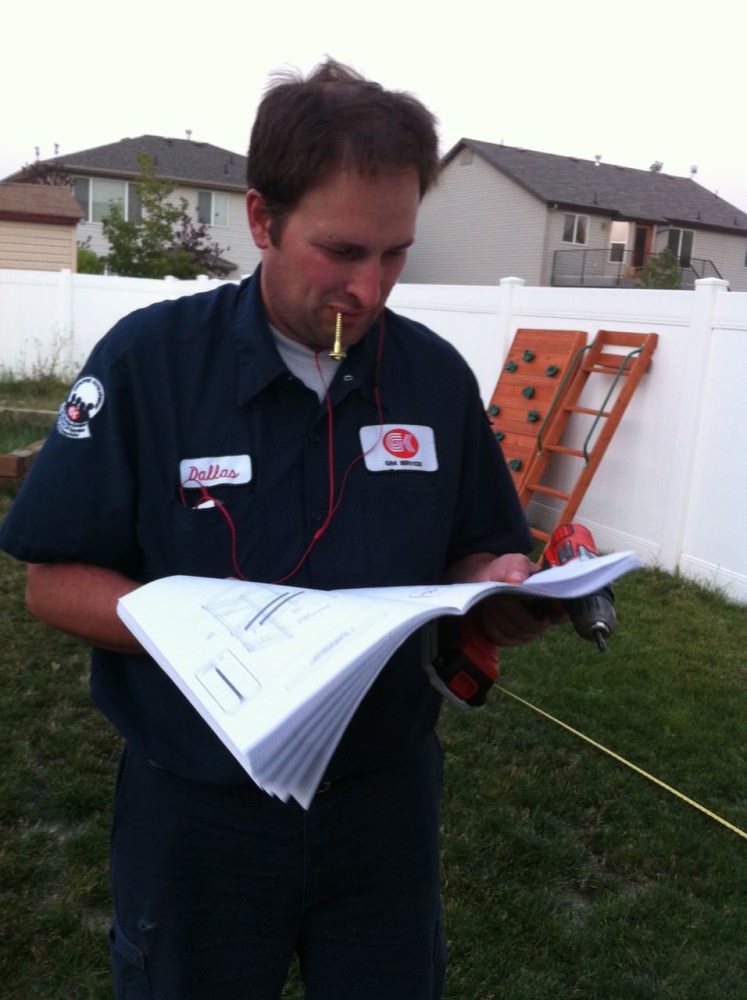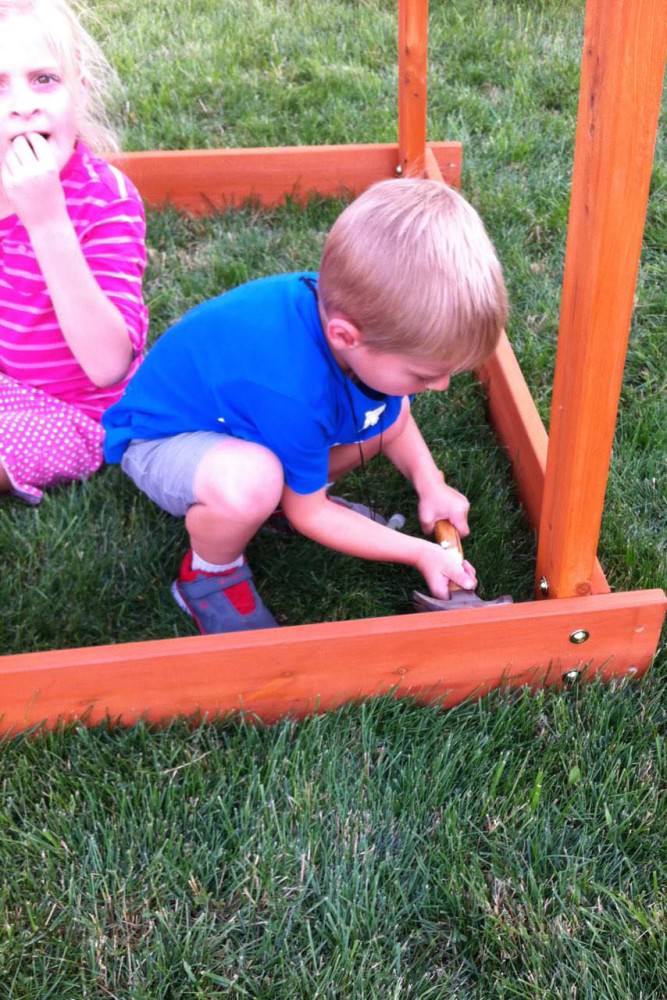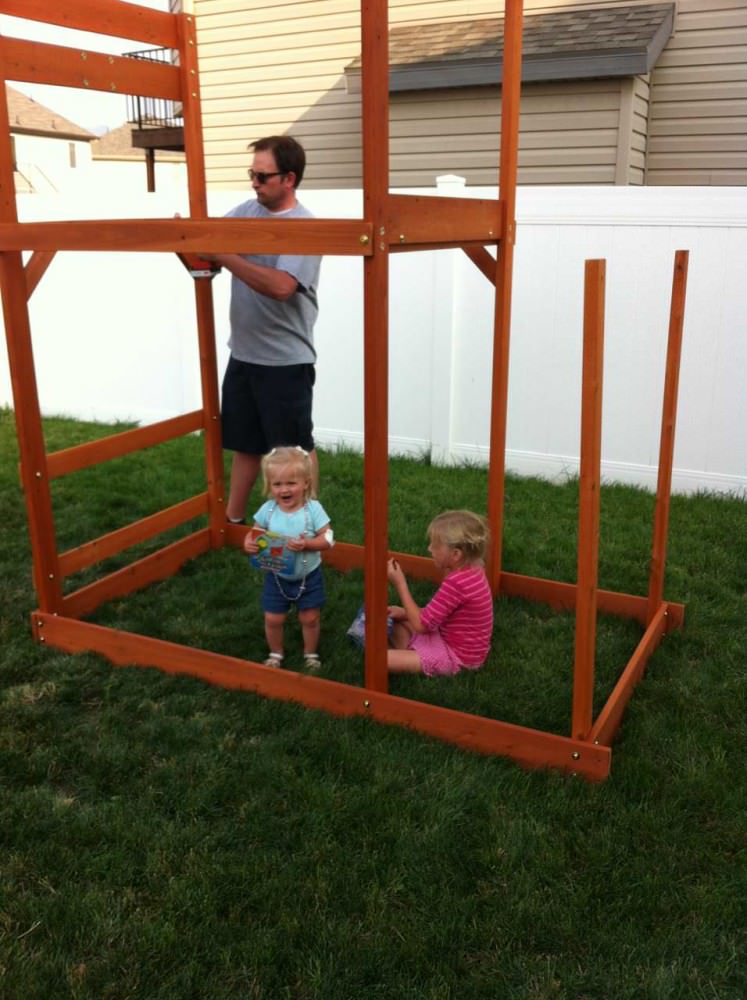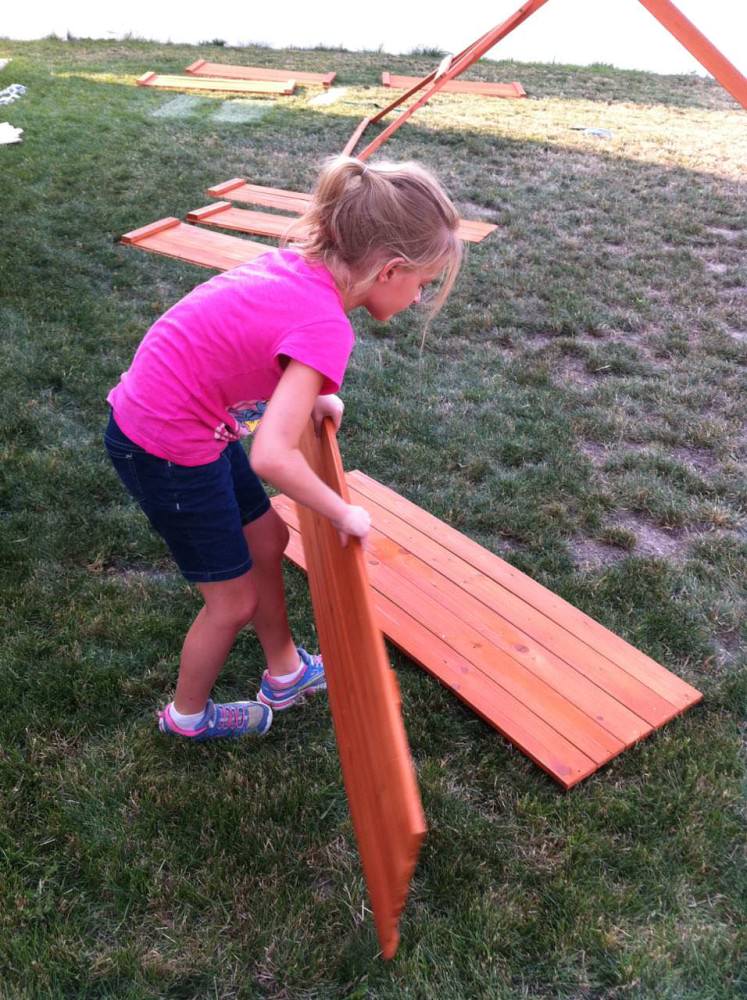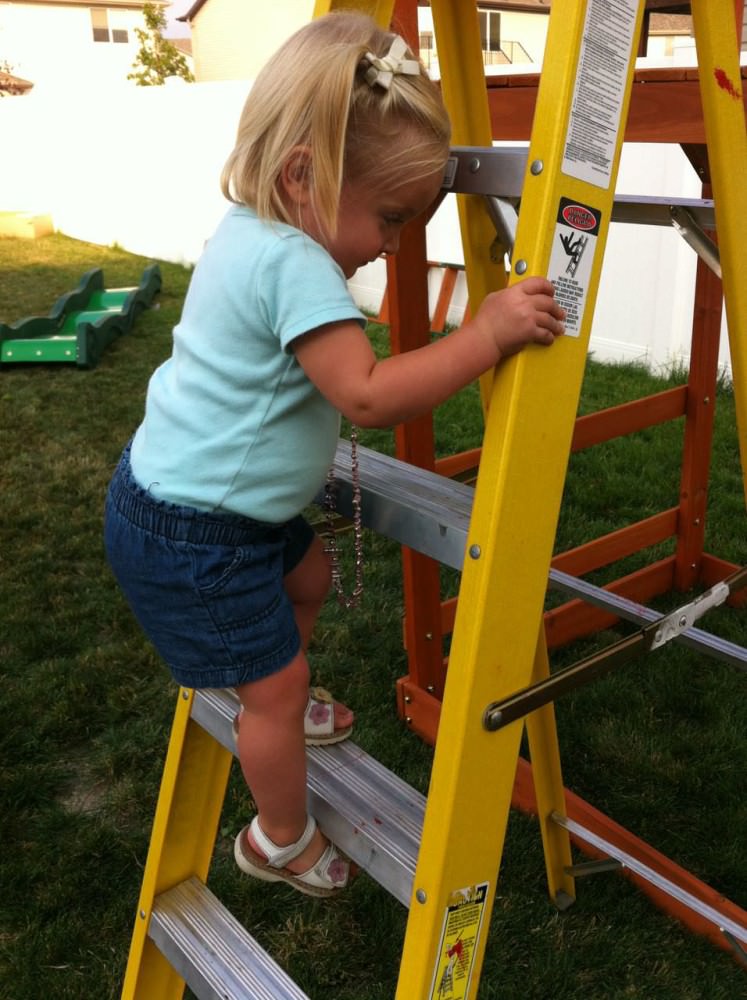 It's taking shape!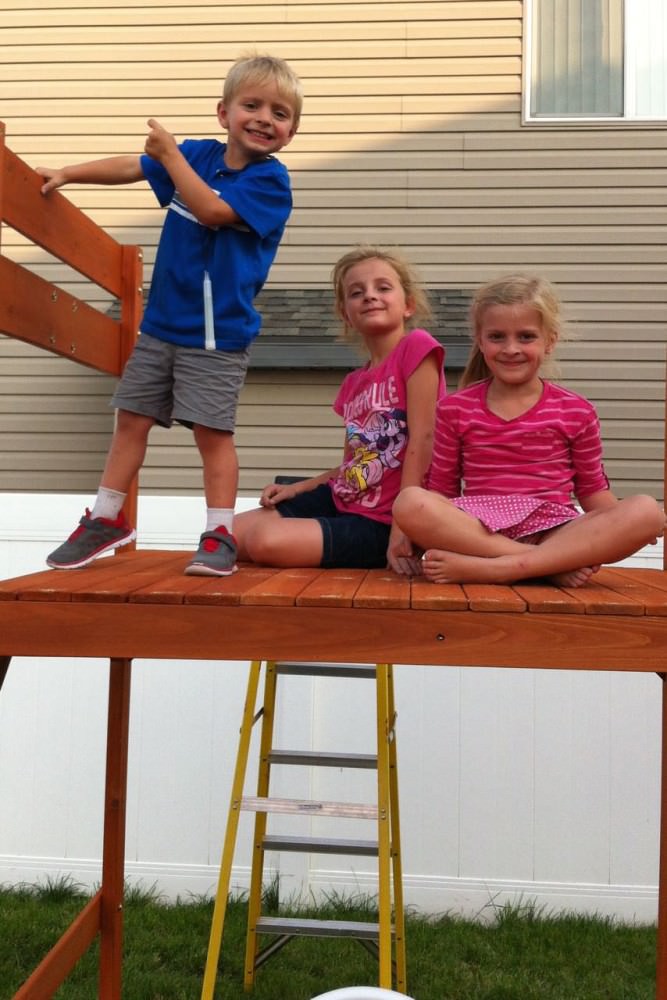 The finished product!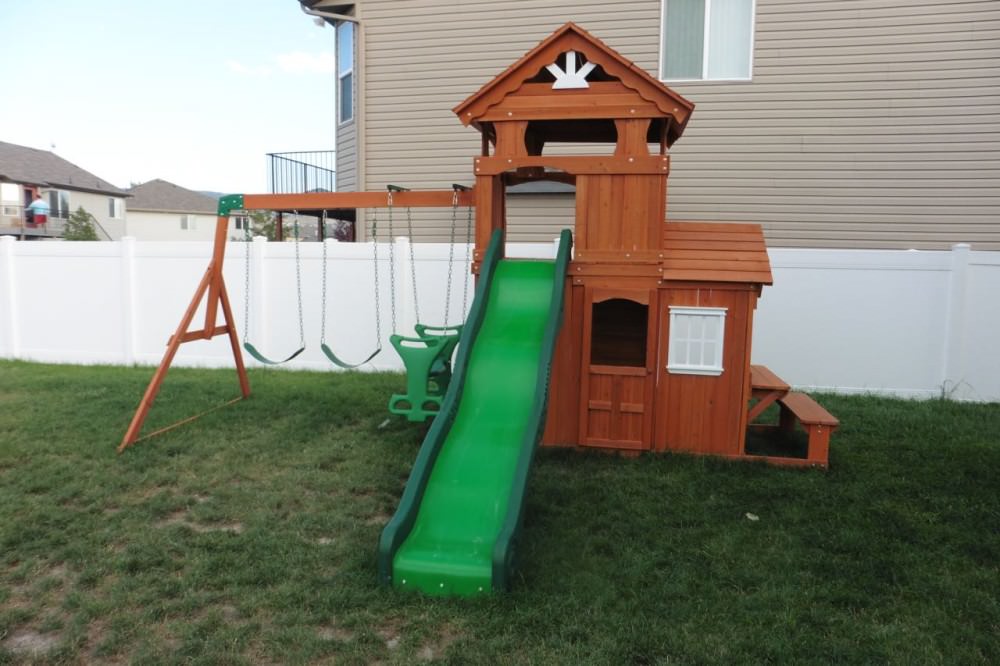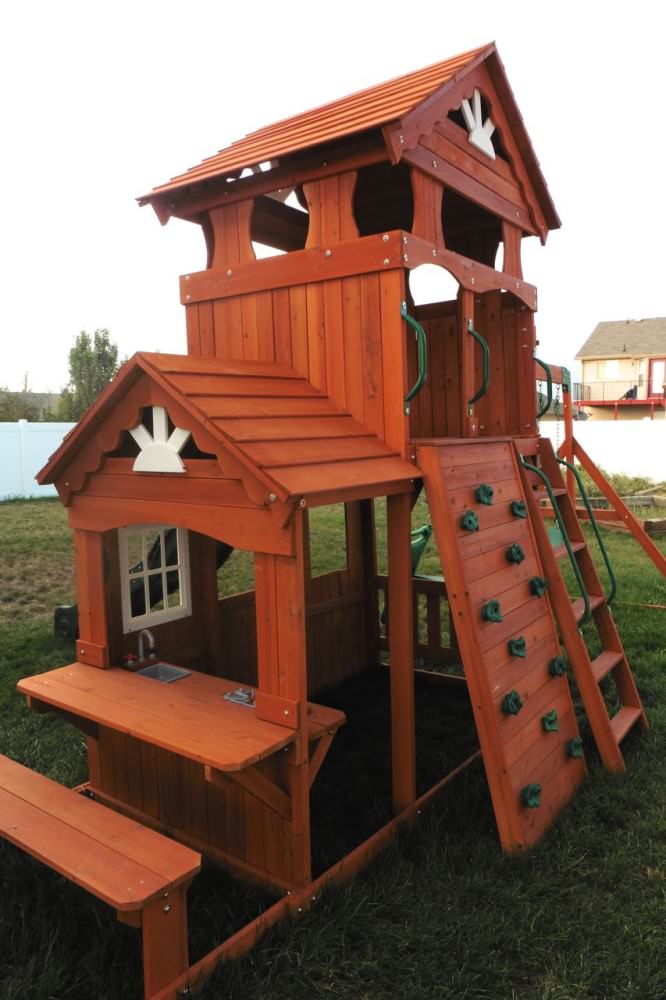 The kids love it!