I had so much fun going through Brooke's pictures for my last post that I decided to dedicate another post to Brooke's eyeballs. Here are more of our favorite pictures from Brooke's "Big Eyes" collection (which is a rather large collection…) that we never posted.
Where's the baby?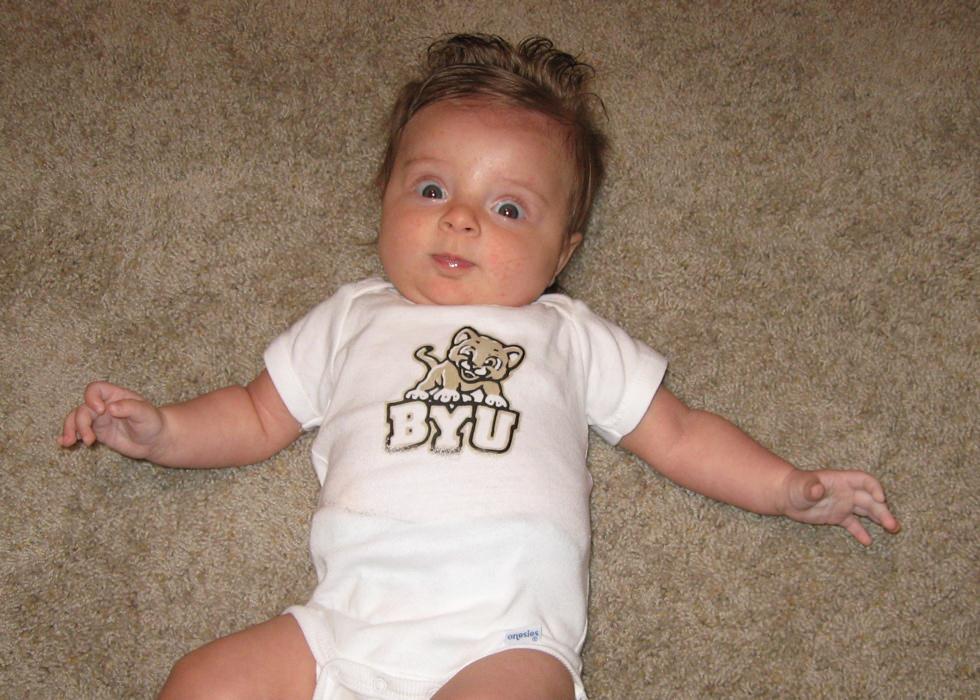 BYU baby.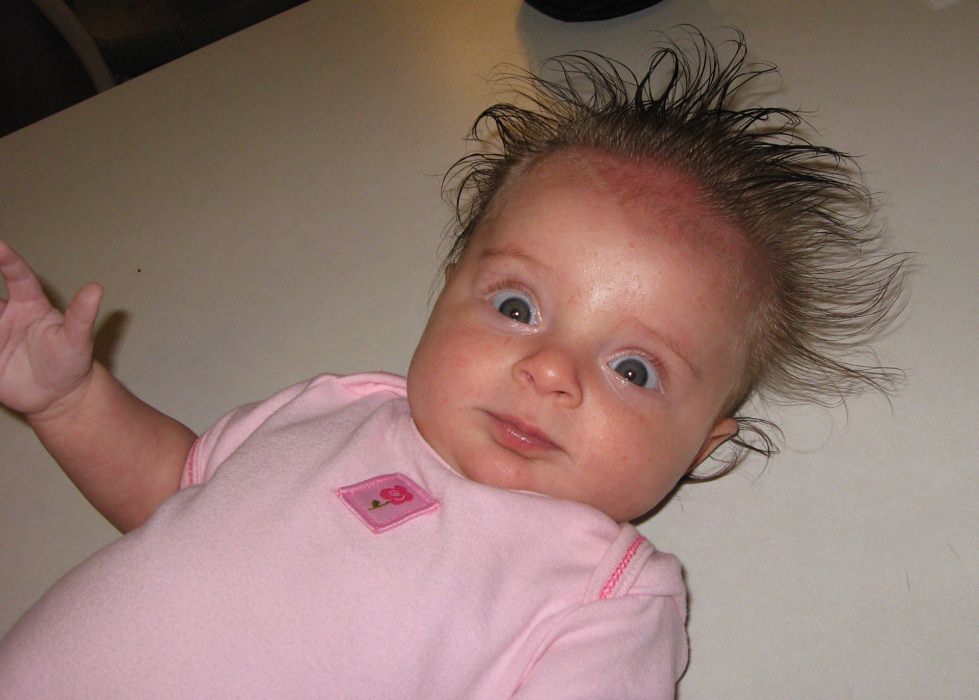 Crazy hair!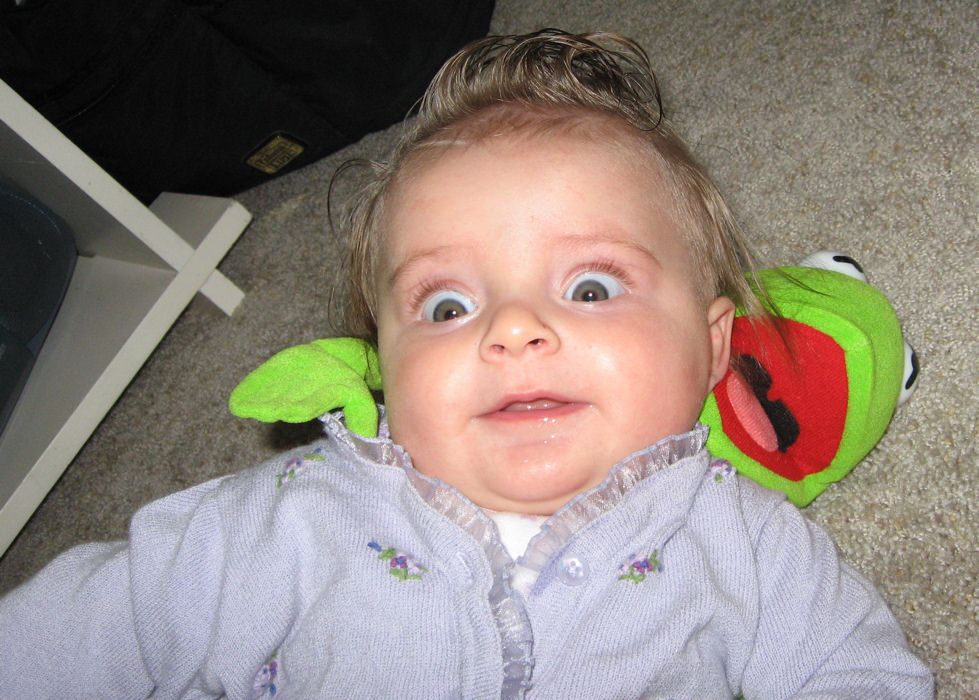 Brooke with her best friend, Kermit.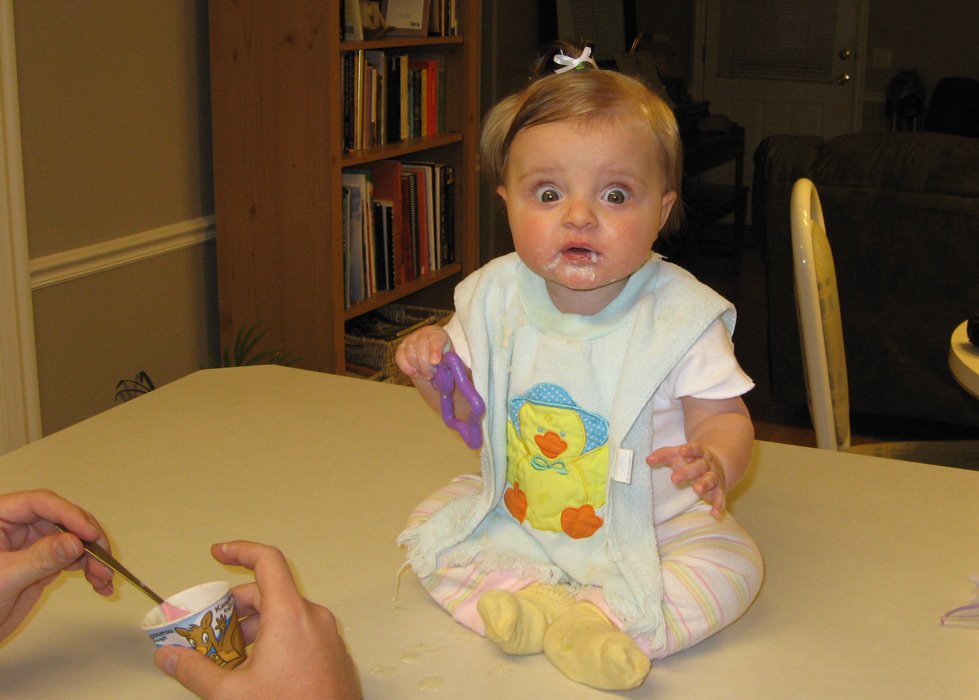 This was Brooke's reaction to rice cereal when we gave it to her for the first time.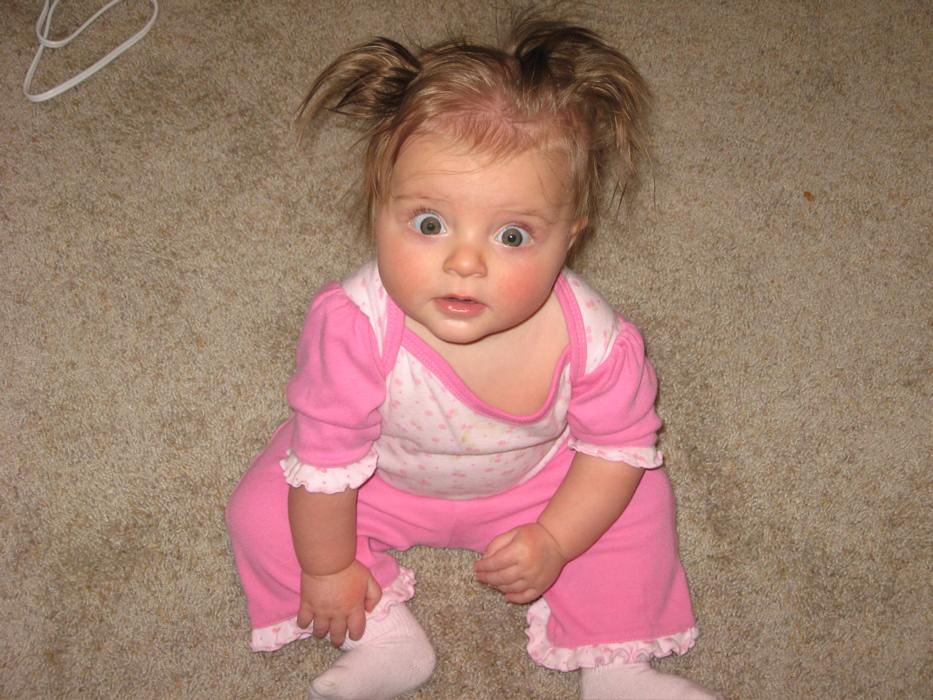 This is what Brooke looked like when I had the flu. She had to suffer through two bad hair days in a row. Poor neglected child.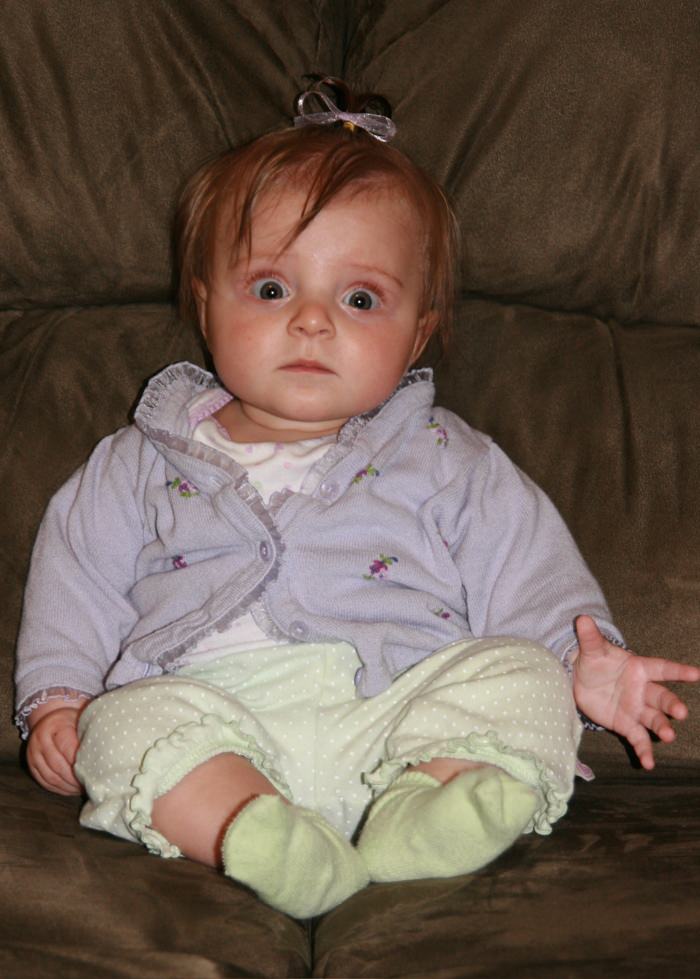 Cutie on the couch.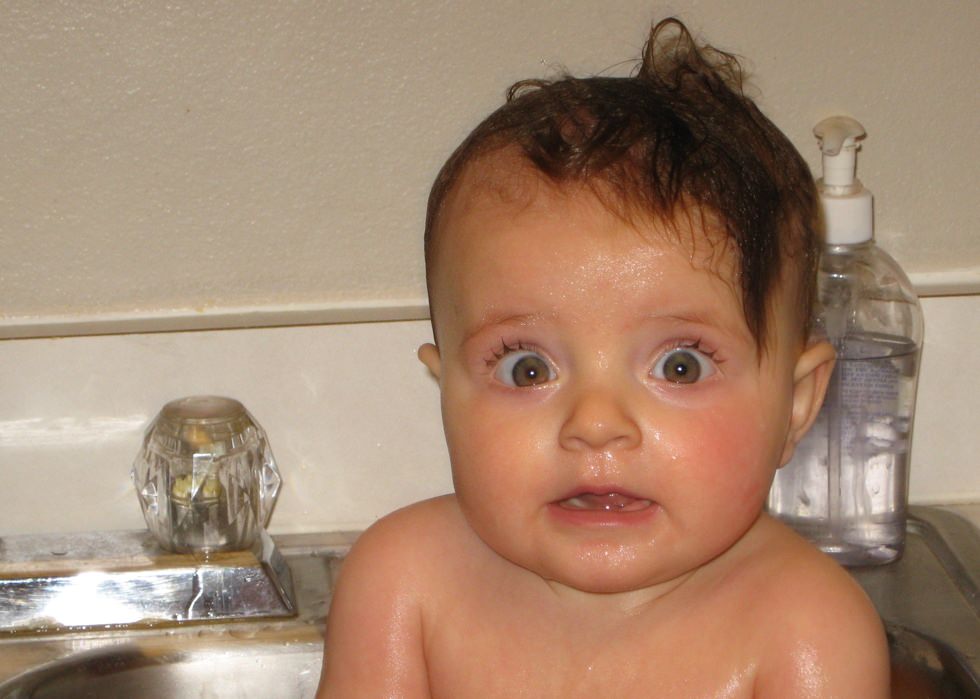 Brooke in the bath!