We carved a pumpkin the other night.  Brooke and Caroline loved the excitement.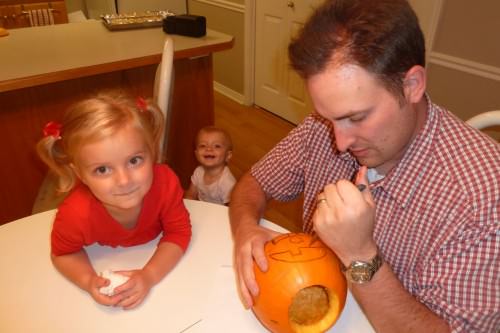 Be impressed – we grew that pumpkin in our garden.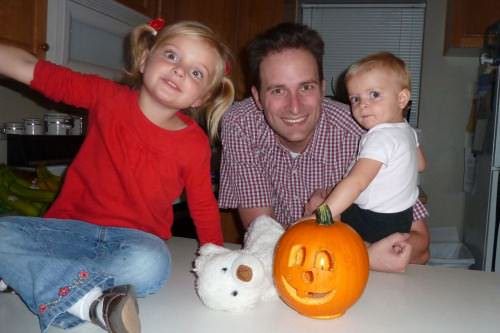 I've been sitting here trying to figure out what those black spots are on our pumpkin in the next picture.  I just realized that I did auto-red-eye correct and the computer was trying to fix our jack-o-lantern's red eyes.  Ha!  I'm not going to re-edit the picture because 1) I think that's funny and 2) I'm too lazy.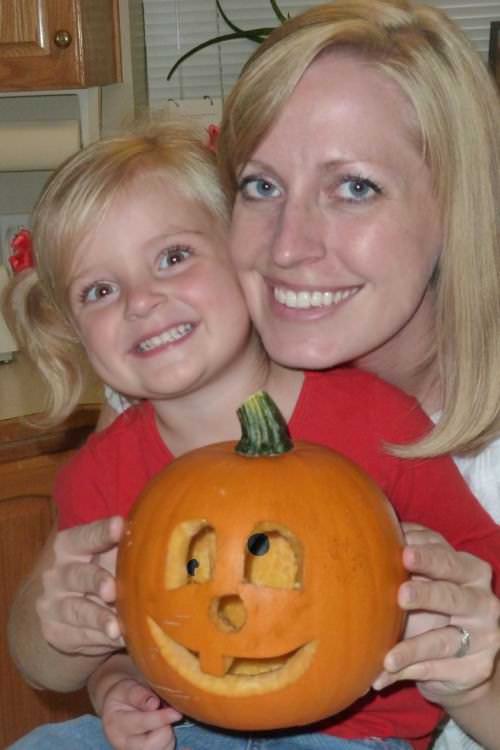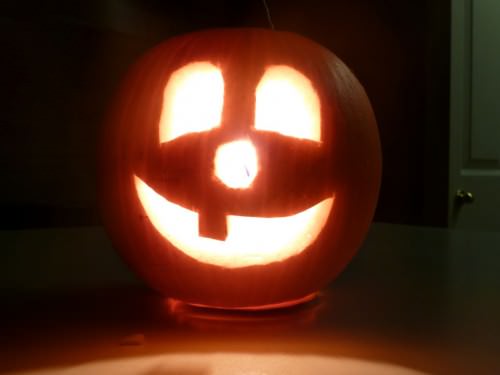 Boo!