The kids participated in an Easter egg hunt.  Here we all are: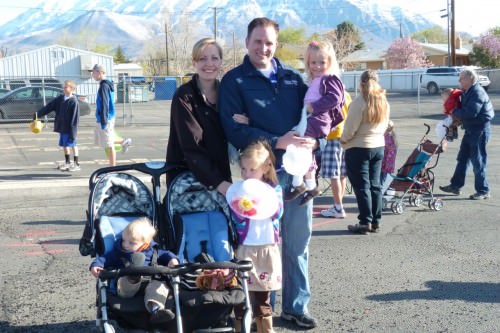 The girls were dying to find the eggs but had to wait until everyone arrived: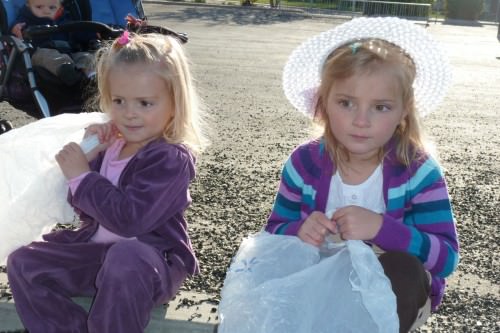 Caroline's age group was first: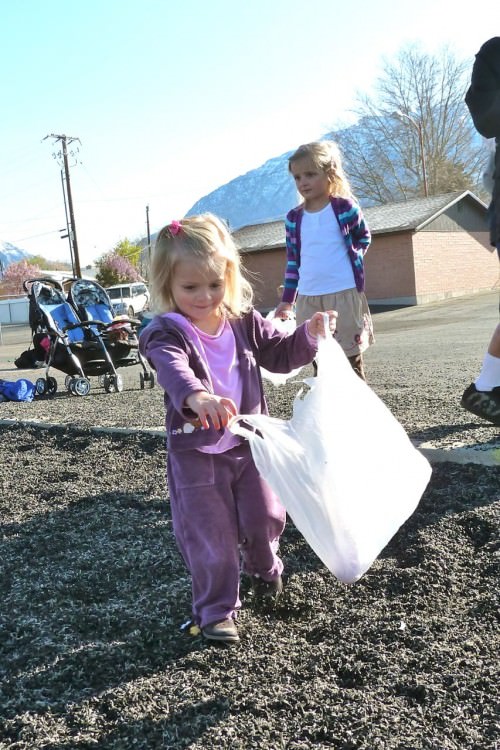 Then it was Brooke's turn: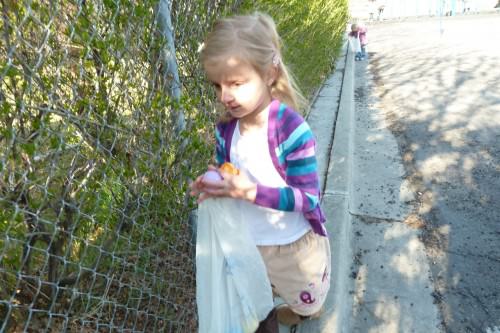 Spencer enjoyed popping bubbles: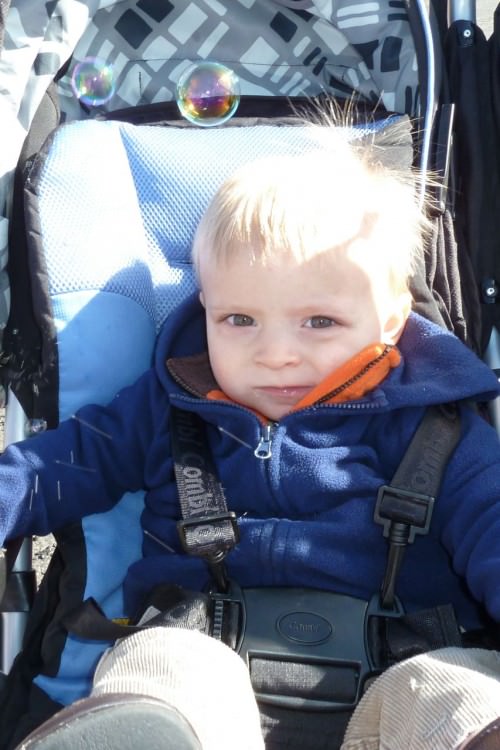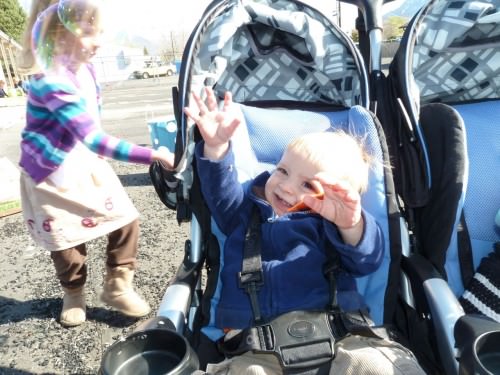 After the hunt Brooke inspected her loot.  Notice her outfit – her Easter hat, necklaces, a skirt, and a tutu.  She insisted on the skirt, the hat, the necklaces, and the tutu because she was marrying Wyatt and needed to look "super beautiful."  Yes, apparently she still fancies Wyatt.  I asked her why she is going to marry Wyatt and she said because he's a boy.  I pointed out that she has other friends who are boys and she never says she's going to marry them.  Her response was, "Oh, it's because Wyatt has such a cute…"
In the split second after she said "cute" I nearly died thinking she was about to state how cute she thought Wyatt was.  I mean, I do think he's a really cute kid, but surely she's too young to notice or care about that, right?  RIGHT?
Thankfully she ended her sentence with "bunny."  Yes, that's more like it.  The way to Brooke's heart is certainly through stuffed animals.