Popcorn with Grandpa: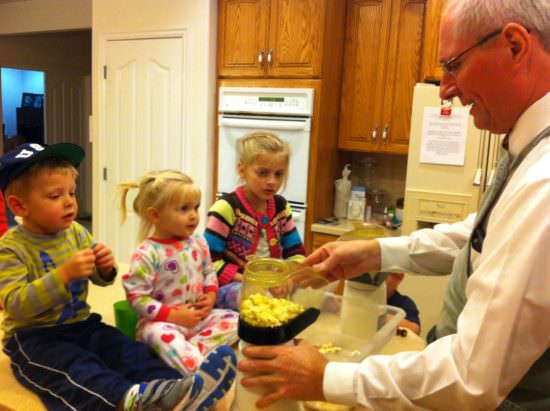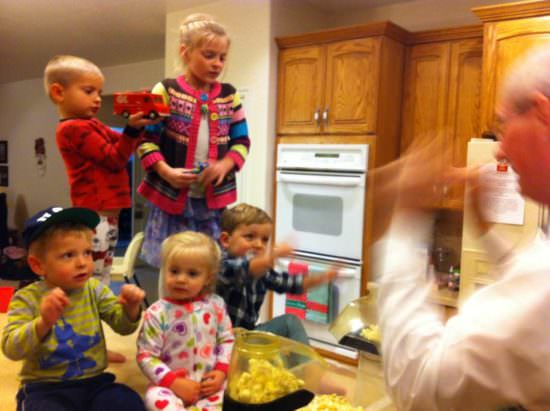 Stories with Grandma: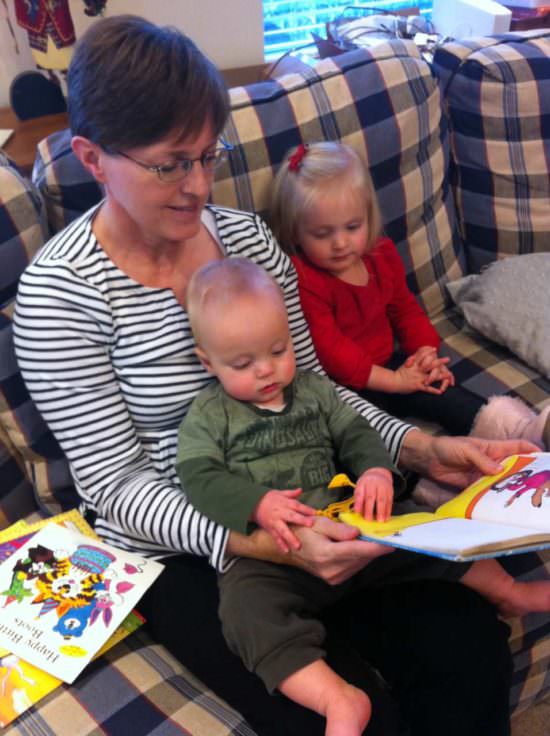 Baby girl turned 2 which apparently is not old enough to no longer be called "baby girl":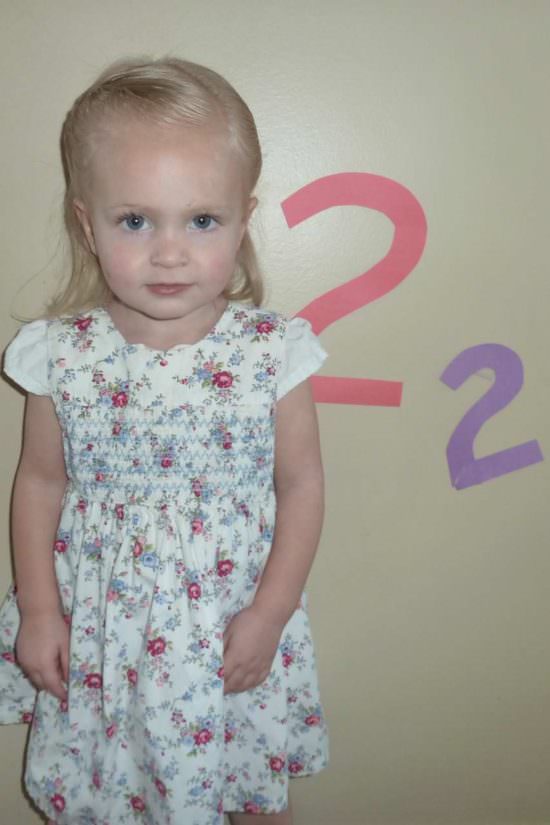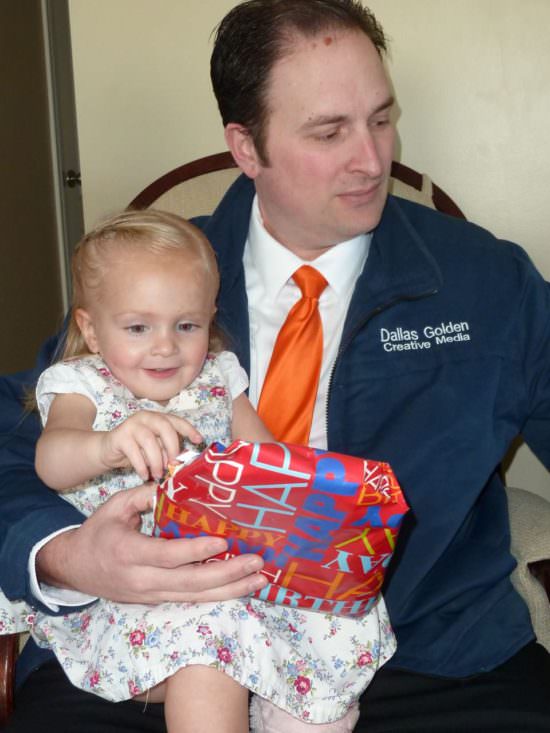 She got a purse: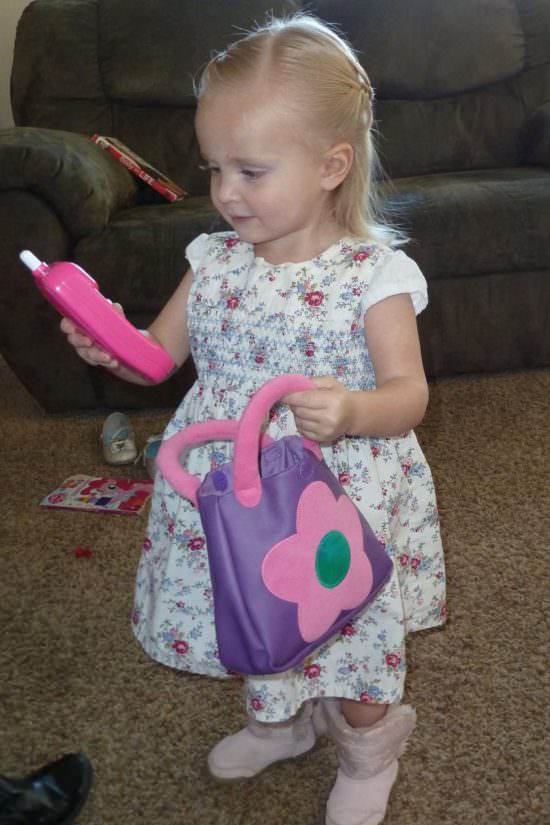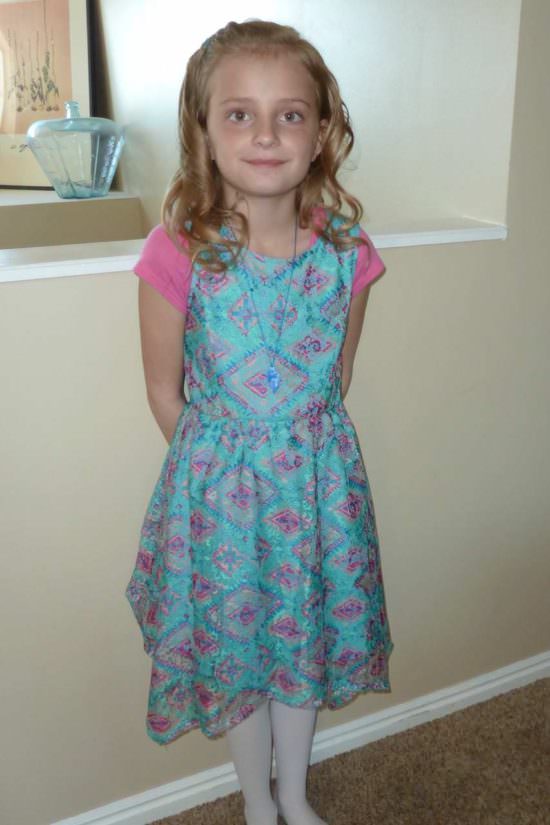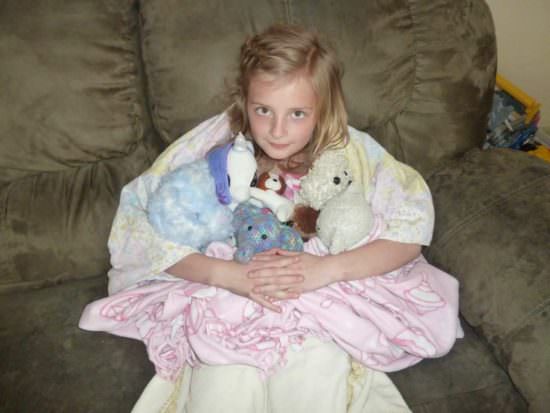 Little boy turned 5: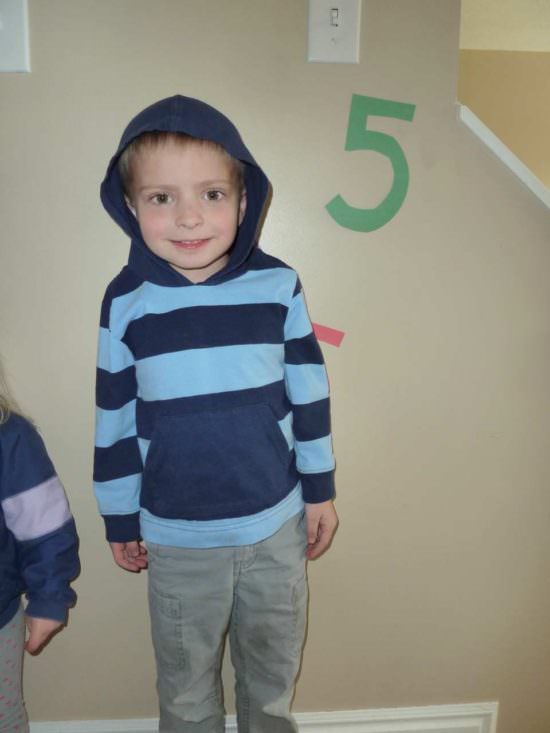 He got Legos: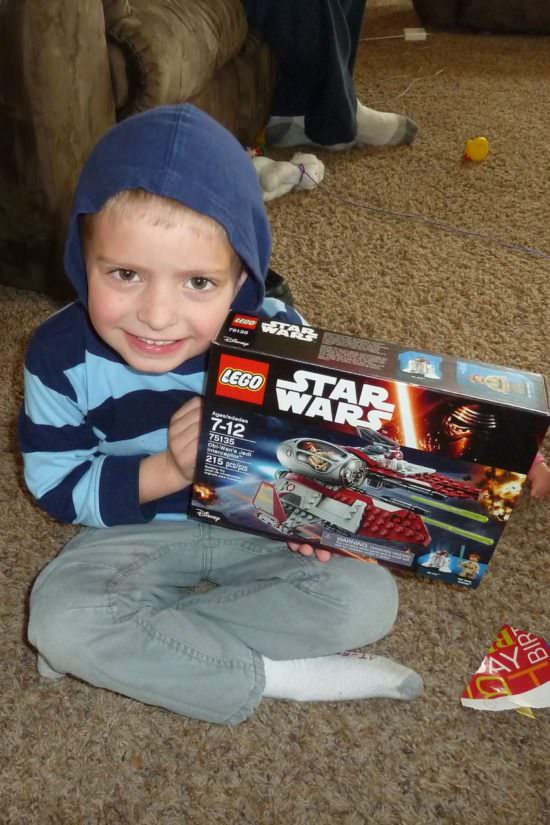 He wanted a Ring Pop cake. Done: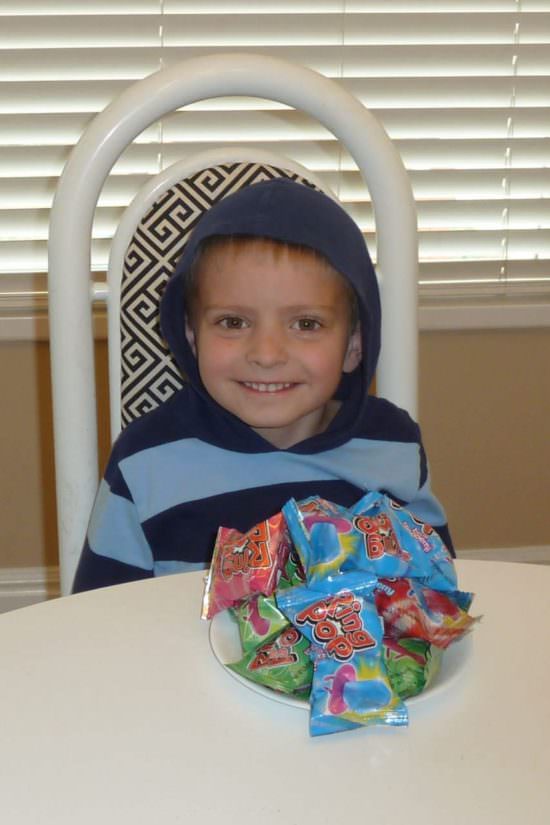 We celebrated at Chuck E. Cheese: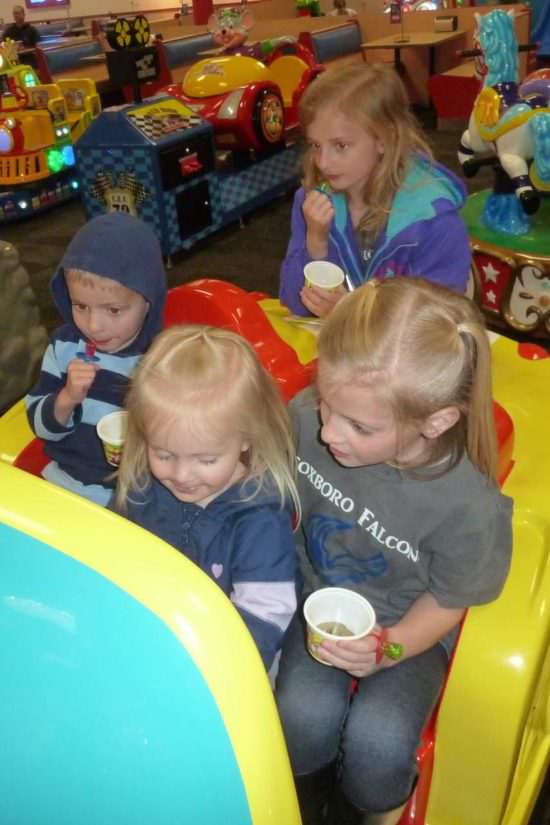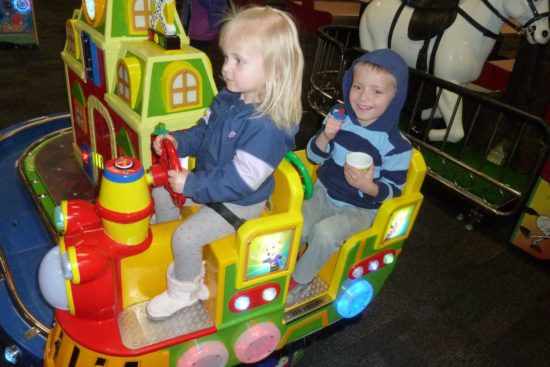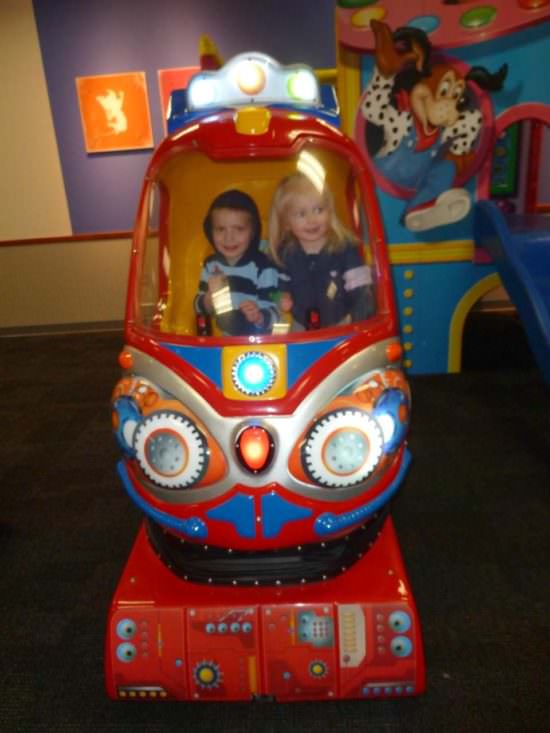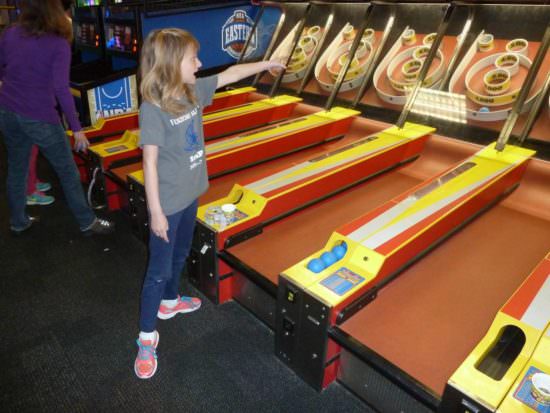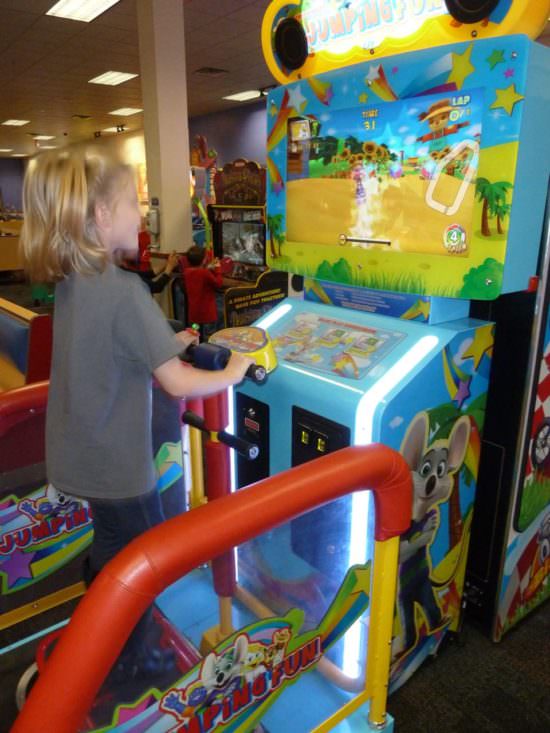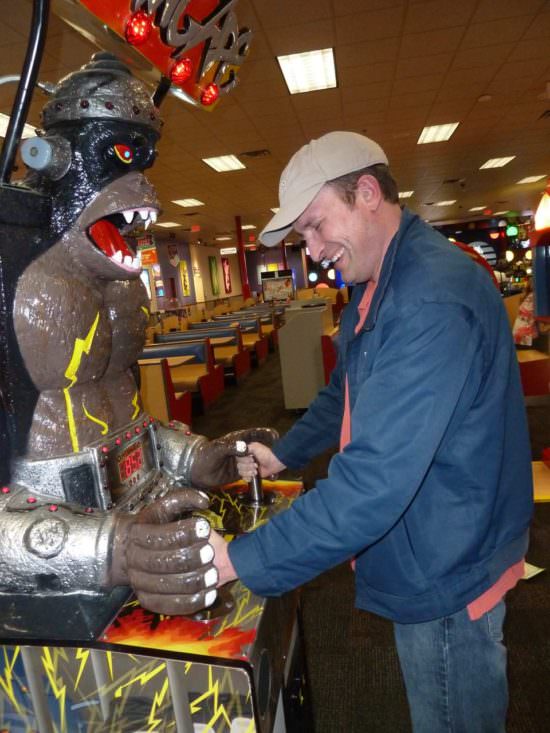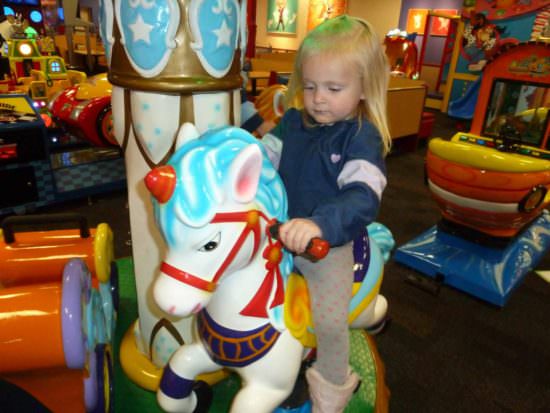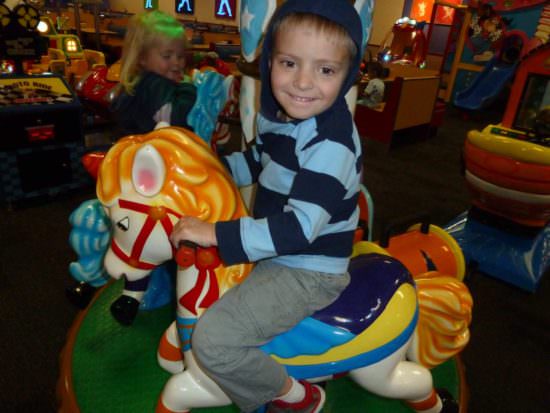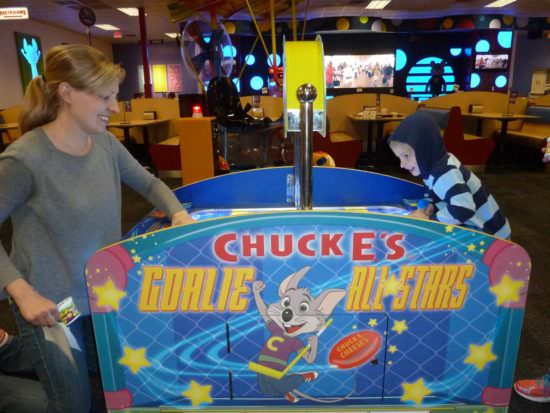 Me: "Kids! Jump like Chuck E.!"
Them: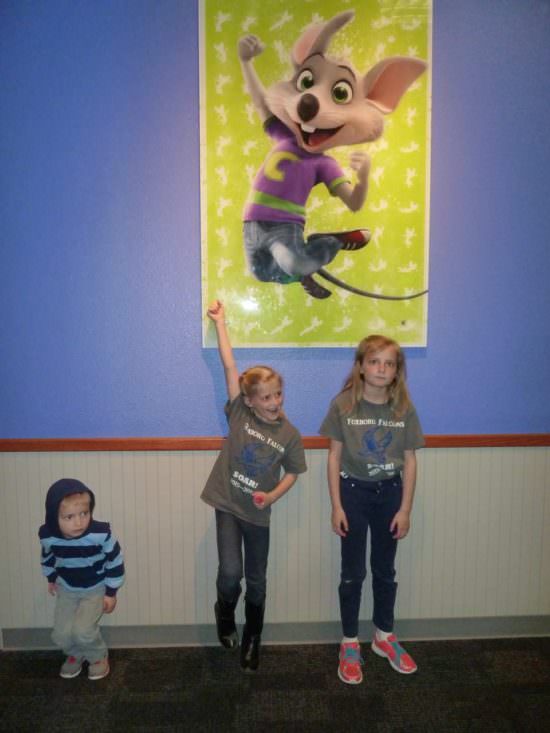 Gold star for Caroline. Remedial courses in jumping enthusiastically for pictures for Spencer and Brooke.
Madison was pretty freaked out by the animatronic Chuck E. and apparently Brooke shared her misgivings: